It was during an internship in Mumbai early this year, that my friends and I decided to explore the caves of Aurangabad. One of us had a car, and thus we could take a trip as and when we wanted. We decided to visit the historical site on a Saturday. However, a day was enough for the caves and we did not want to return to Mumbai on a Sunday.
We browsed the internet to find out if there were any interesting locations around Aurangabad for a day trip. And we came across this huge lake just a few hours drive away–Lonar. Lonar is a crater lake formed by the collision of meteorite on earth thousands of years ago. We had never been to or heard of any such place in India ever before. And just knowing this was good enough incentive to make our way to this stunning location, and so we packed our bags and set out on a Sunday morning.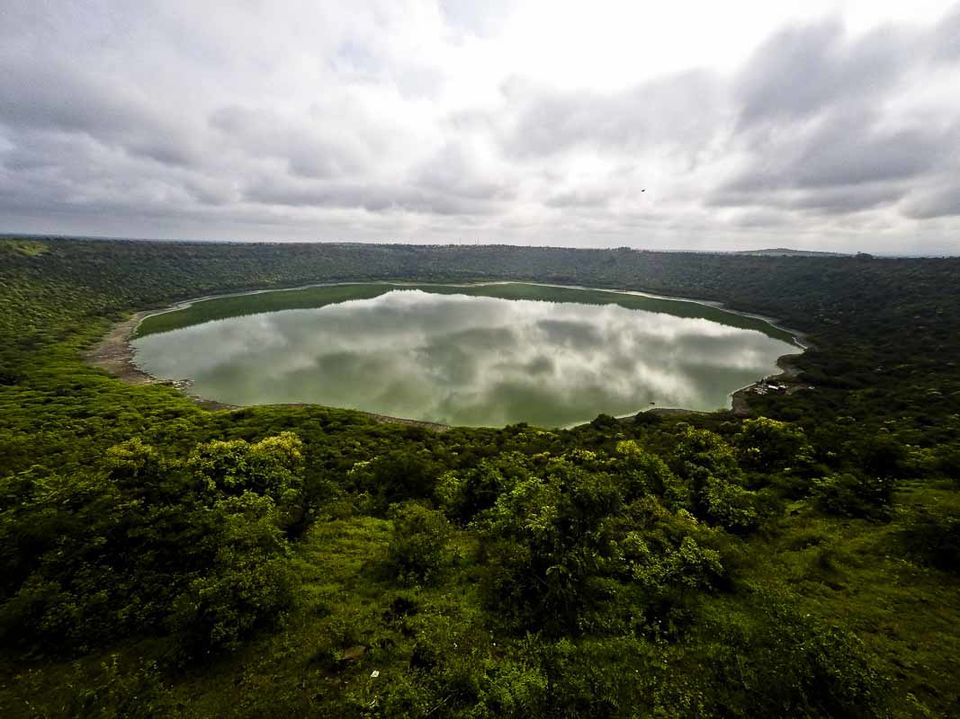 We started early at 7.00 am from Aurangabad. On our way, we had some food at a small eatery which consisted of poli, patal bhaji, patal dal and chhaas, a decent meal to get us going for the rest of the trip. It took us about three hours to reach this dark green lake which looked like it was right out of a fantasy movie. But of course, people are not allowed to dive into it, as the water of the lake is highly alkaline and salty. But more importantly, because it is 150 metres deep! How amazing and terrifying at once!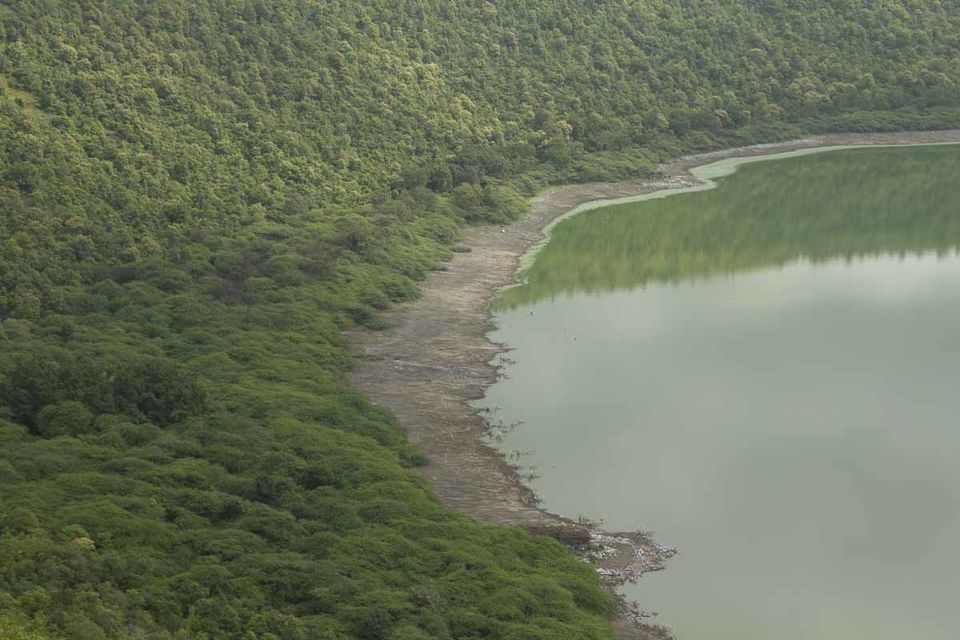 We found a resort next to the lake, and thought of checking it out. MTDC Resort Lonar is just a few metres away from the lake, and apart from a fancy restaurant, it also hosts some fancy rooms for a comfortable overnight stay. The hotel also has economic dormitories for backpackers.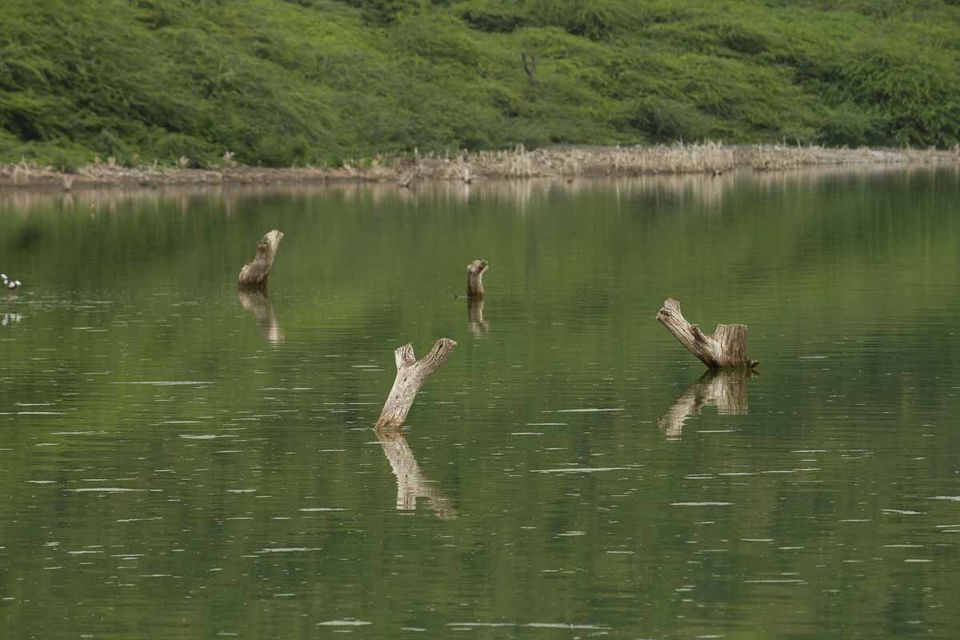 The lake is surrounded by various small culturally and religiously significant structures belonging to different eras. Mr. Suresh told us that many people come there to collect rocks and water from here for scientific research. We didn't have much clue about the scientific terminologies, and at this point, Suresh seemed more like a scientist himself rather than a tour guide. We were awed by the marvellous lake and the mysteries that it contained. It was indeed a good decision to come to Lonar.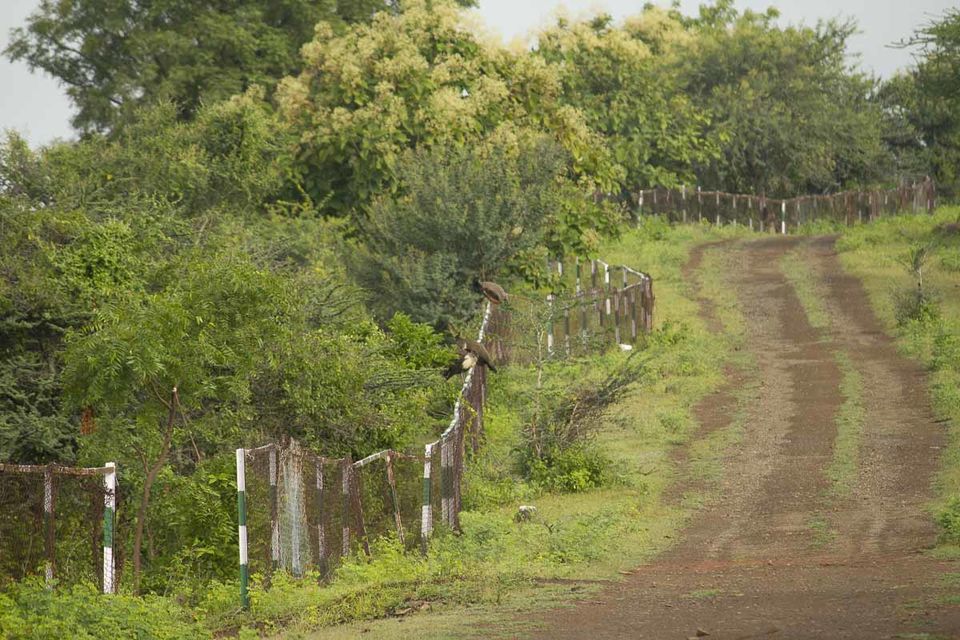 Having clicked enough pictures of the lake and the migratory birds, we decided to head back and have lunch. The resort's menu had some really interesting dishes. We tried Kaju Masala, Kolhapuri Dal and Soul Curry. The dishes had a Malvani flavour to them, and we relished every bit of it. After a heavy lunch, we went out to explore the town. There is a small market in the Lonar town where items of daily use are sold. There isn't any shop in particular that sells souvenirs, but you can easily spot small booklets on the history of Lonar lake being sold around. I bought a booklet to read more about the lake on the way back. We also brought some local made banana chips for our return journey. We freshened up at the resort, and were ready for our drive back to Mumbai.
The trip to Lonar Lake, albeit, an unplanned one, turned out to be a unique experience. This awe-inspiring lake makes for a great weekend destination for adventure seekers, nature lovers and couples. Being far from cities and sitting right in the cradle of nature, this is the ideal break that you can wish for.
Looking for more off-beat destinations to visit around the country? Check out Kitkat Travel Breaks on Tripoto here.
The readers are hereby informed that the views, thoughts, images and opinions expressed in the article belong solely to the author, and Nestlé India Limited assumes no responsibility or liability for any errors or omissions.