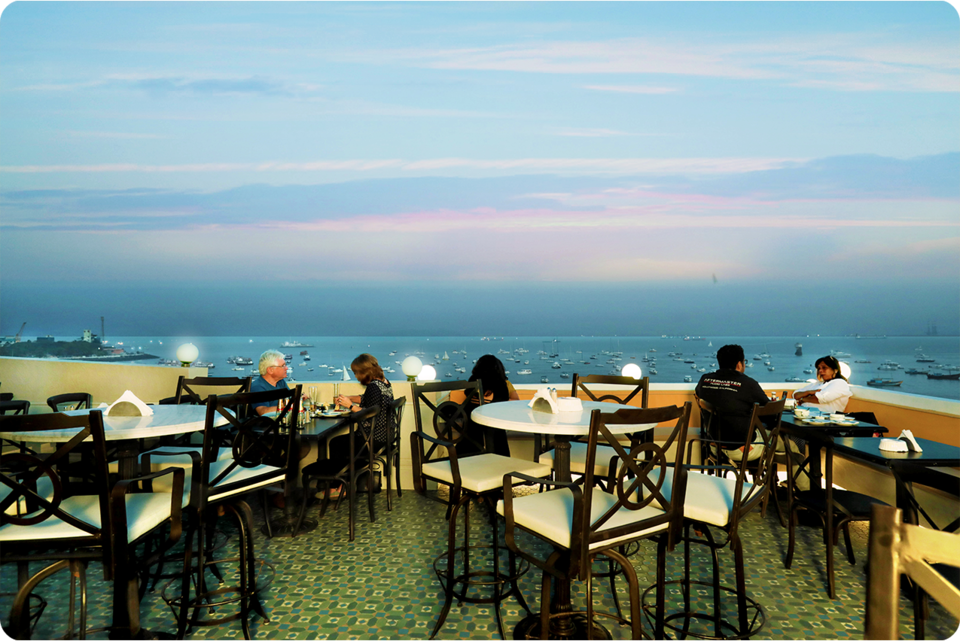 Life in Mumbai is a roller-coaster journey filled with fair shares of thrill and boredom. And in this path, you are likely to find a soulmate who is Sev to your Puri, Farsan to your Misal or a Chai to your Coffee. While the toll of everyday hustle might bog you down, meeting your partner after a rough day is probably the most beautiful time of a day in Mumbai. The roads feel empty and people less grumpy, a crowded local suddenly becomes your happy spot, and amidst this euphoria, your tummies need some pampering!
While Mumbai has some of the finest romantic restaurants, there are some that won't make a hole in your pocket!

So come, let's take a look at them.
This open-air cafe is located in Juhu and is a melting pot for theatre enthusiasts. When you enter you will see the place bustling with enthusiasm and candid conversations happening everywhere. The scattered seating arrangement, warm lights, the canopy of trees above, and occasional appearance of famous stage artists makes this place one of the most happening cafes in the suburban Mumbai. You are not likely to find a quiet spot since the place is mostly full of people, but you will have a great time with your partner especially because of the vibe and the food.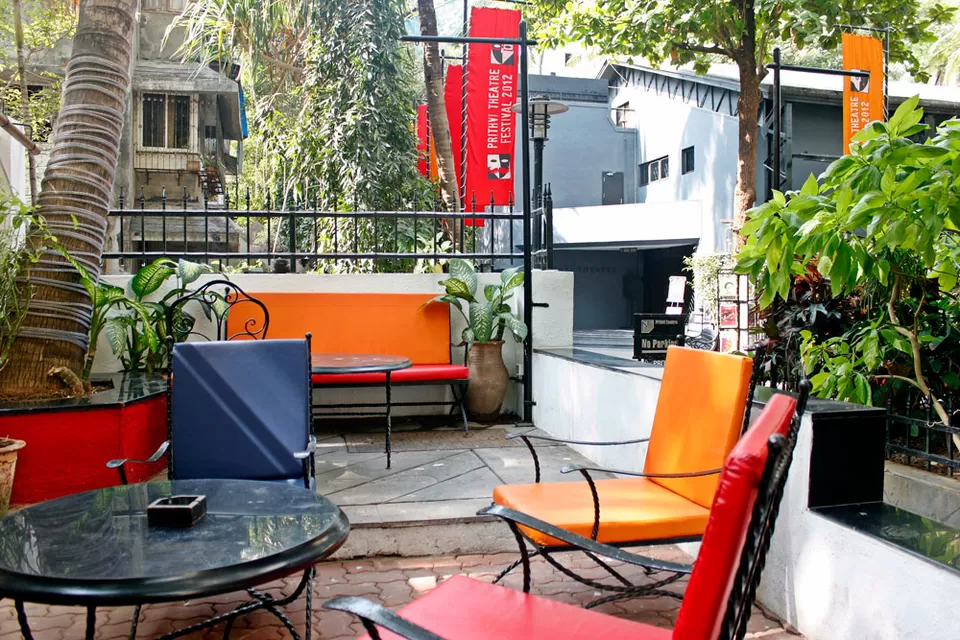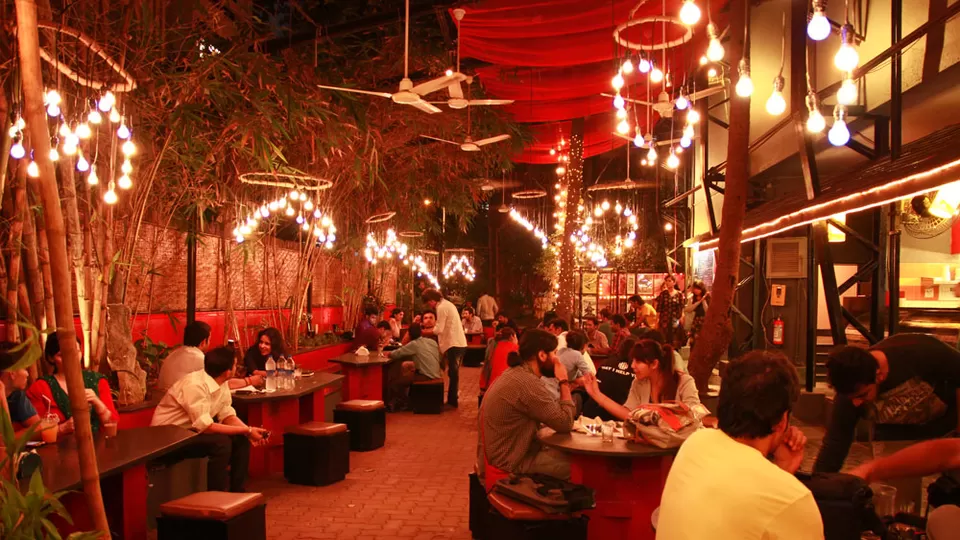 Where: 20, Janki Kutir Aparment, Juhu Church Road
When: 10.30 am to 10.15 pm (open all days)
Wifi: Yes
Must-have: Parathas, Kheema Pav, Chai, Pizza
Cost: ₹90 to ₹350
Located on the rooftop of Hotel Harbour View, the Bayview Cafe offers a dramatic view of the Arabian Sea and the Elephanta Islands. It's a perfect setting for a romantic date because of the view it offers along side some of the delicious dishes, and a pint of beer to accompany them. At evening, the setting sun on the west leaves a trail of colours on the skies above the cafe. The breeze coming in from the bay at night and the twinkling of the ships lights in the sea makes it hard for you to ask for the check.
Where: Hotel Harbour View Rooftop, Colaba
When: 7.00 am to 1.30 am (open all days)
Wifi: No
Must-have: Chicken Cheese Corquette, Stuffe Mushrooms, Lemon Grass Chilly Prawns
Cost: ₹200 to ₹700
The Blue Bliss Cafe is tucked in the quaint alleys of the famous IC Colony in Borivali. The place is away from the chaos of the growing Mumbai suburb. It offers a relaxing experience for couples staying in the northern part of the city. It's a perfect place for a lazy morning breakfast or a casual Sunday night dinner.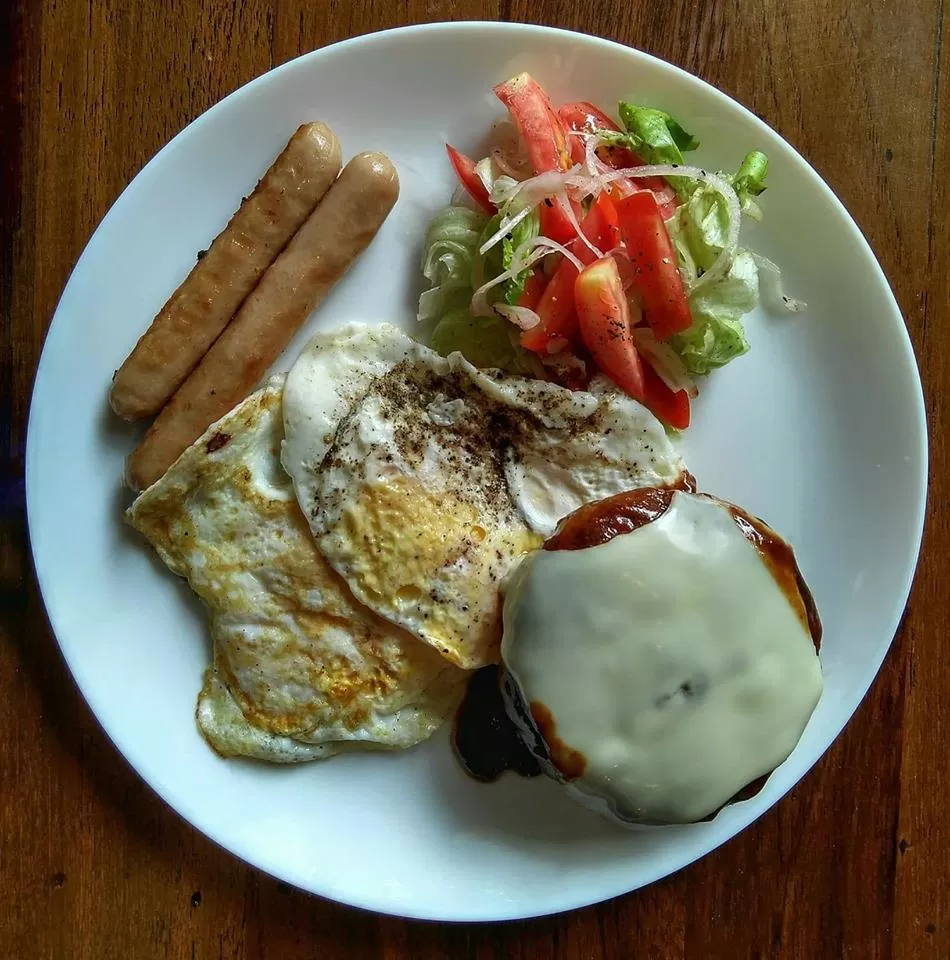 Where: IC Colony, Borivali West
When: 9.30 am to 10.30 pm (except on Monday), Monday - 5.30 pm to 10.30 pm
Wifi: No
Must-have: Chicken Alfredo Pasta, Pork Sorpotel, Irish Frappe
Cost: ₹100 to ₹600
This restaurant is a delight for vegetarians and south Indian cuisine lovers. The place has a warm ambience with decor representing the south Indian culture. The traditional menu from the south is ideal if you are looking for something light over some deep conversations with your partner.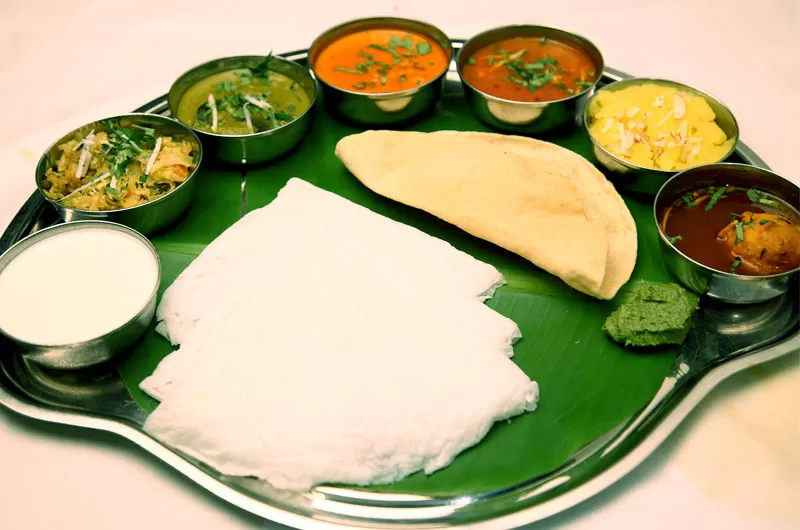 Where: Link Road, Chikuwadi Junction Borivali West
When: 10.00 am to 11.00 pm (Mon-Fri), 8.00 am to 11.00 pm (Weekend)
Wifi: No
Must-have: Aviyal, Mughlai Idli, Kara Masala Dosa, Filter Coffee
Cost: ₹200 to ₹500
A romantic date with some live music in the backdrop! How's that for a weekday catch up with your bae? This Mediterranean styled Bar is a perfect place to crash when you want to just be with your partner and rub off the weekday blues!
Where: Off New Link Road, Veera Desai, Andheri West
When: 5.00 pm to 1.30 am (Mon-Sat), 12.00 noon to 1.30 am (Sunday)
Wifi: No
Must-have: Chicken Roulade, Ravioli, Pancakes, Black moon mojito
Cost: ₹150 to ₹600
If you like to go old school and revisit the retro Bombay with your partner on a fine Saturday noon then visit this Parsi restaurant in Ballard Estate. The chequered tablecloth, the long ceiling fans, and the rustic flooring will take you back where your parents & grandparents have gone on romantic dates. The charm of the good old Parsi eateries is here to stay for generations!
I am sure there are some more restaurants & bar in the quaint alleys of Mumbai. If you know such places then do share it with us here.
Also don't forget to subscribe to Tripoto's Youtube channel!
Frequent Searches Leading To This Page:-
weekend getaways from mumbai, weekend holiday trip near mumbai, weekend tour from mumbai, cheapest weekend getaways from mumbai, weekend holiday trip cost from mumbai