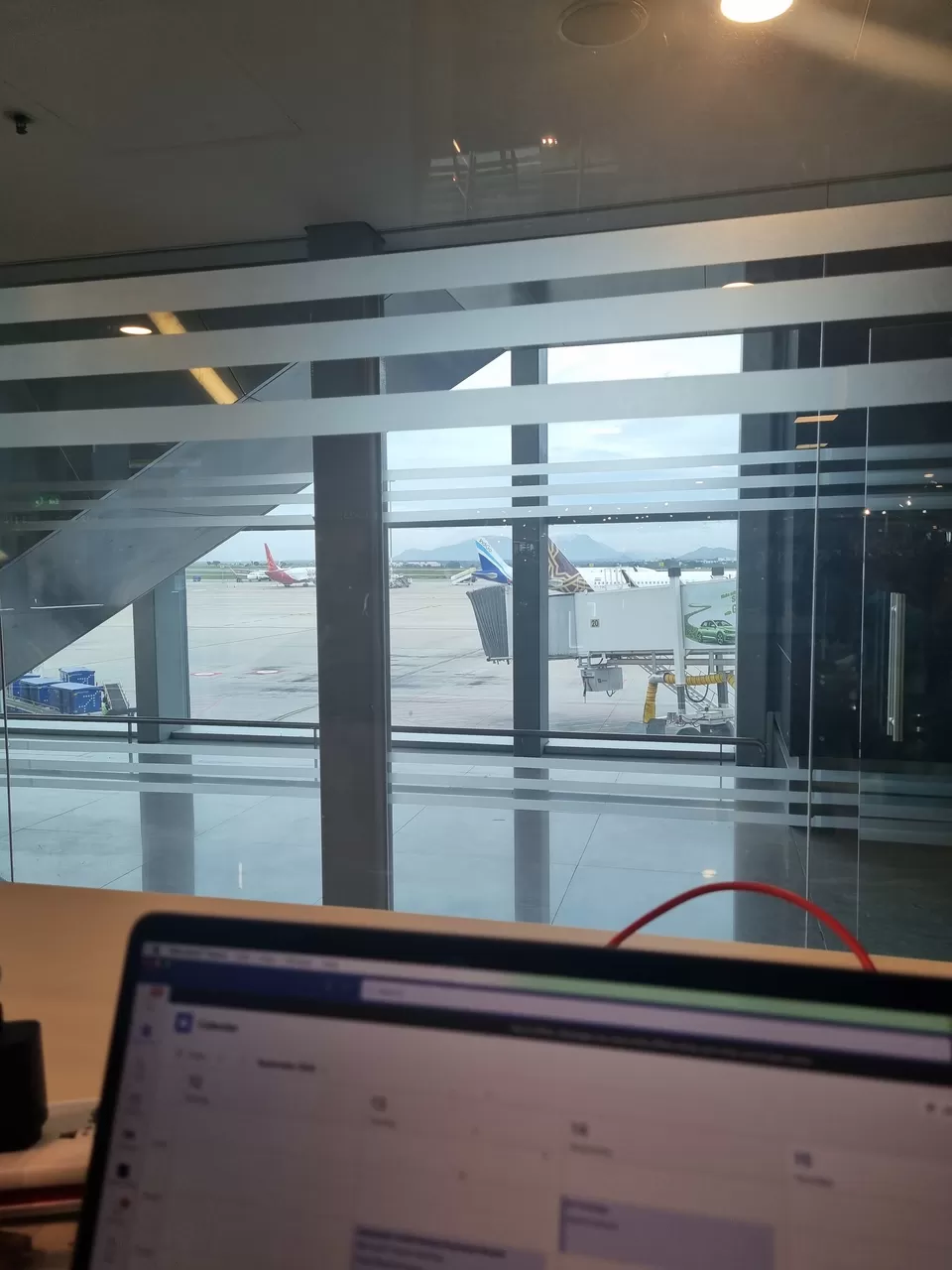 Rise and Shine
When the alarm ran at 330 am, I knew it was time to get up. It was not like the usual alarms, when I can pretend that I did not hear it or blame it on a good dream to not get up. I woke up, had my bath and in the next 14 minutes I was ready. My luggage was packed the previous day, so I had to just get ready and fire the Uber app. Earlier, I had plans that I would make my way to a bus stand nearby and take the early morning airport shuttle from my city of the city to the BIAL airport. I gave up those plans last minute. The ordeal of having to wait for a bus, that doesnt turn up on time. I did not want that pain. I booked an over priced Uber which was 30% the cost of my flight trip to Mumbai. As soon as the Uber dropped me at 450 am, I headed to one of the airport restaurants near the bus stand. I ordered an Open Butter Masala Dosa with piping hot Kaapi, as I watched the morning sun light up the skies. 45 minutes later, after a relaxed breakfast at an unearthly 5 am, I proceeded to get into the airport.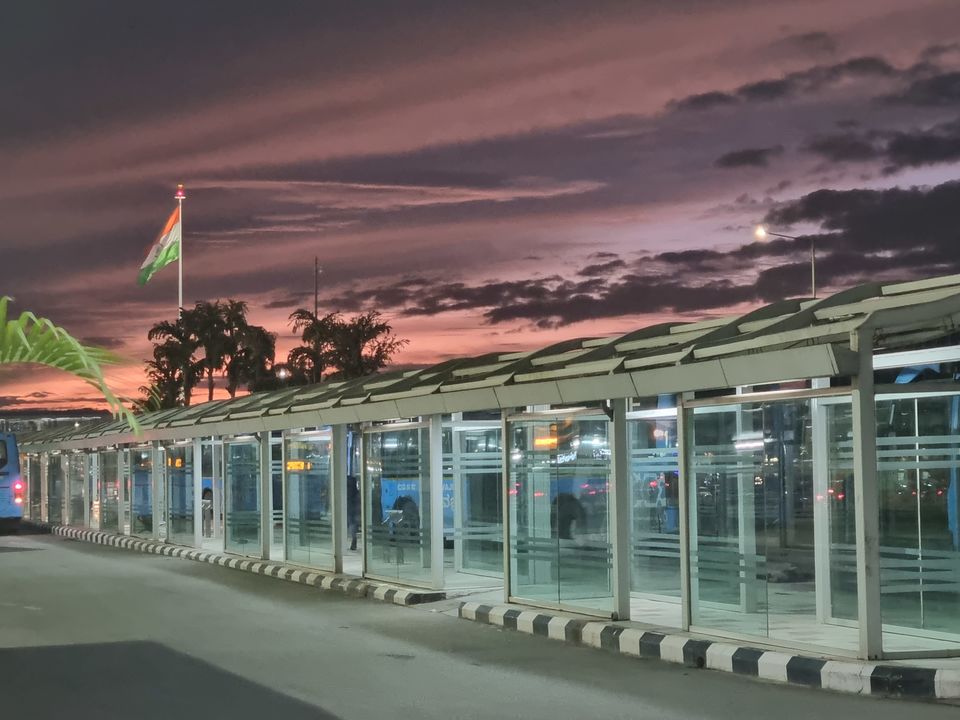 Working from Bangalore Airport
I always get into the BIAL airport and post checking in luggage, I climb the next level and find my way through international passengers security check in, instead of the domestic lines. The staff do not seem to object, and there are way lesser queues. The international flights are usually between 8 pm and 5 am and post that it is empty. With that tip, I went in near my boarding gate and sat there getting a table to myself (BIAL Airport has tables and chairs with power sockets, so that people place their laptops to catch up on work prior a flight)
It was just 645 AM. I still had an hour for boarding the flight. A thought occurred to me. I decided to turn off the Wifi in my laptop. I opened Outlook and started working on pending email replies. It was a very productive 45 minutes, as I had no distractions and just worked on focussed attention on the task at hand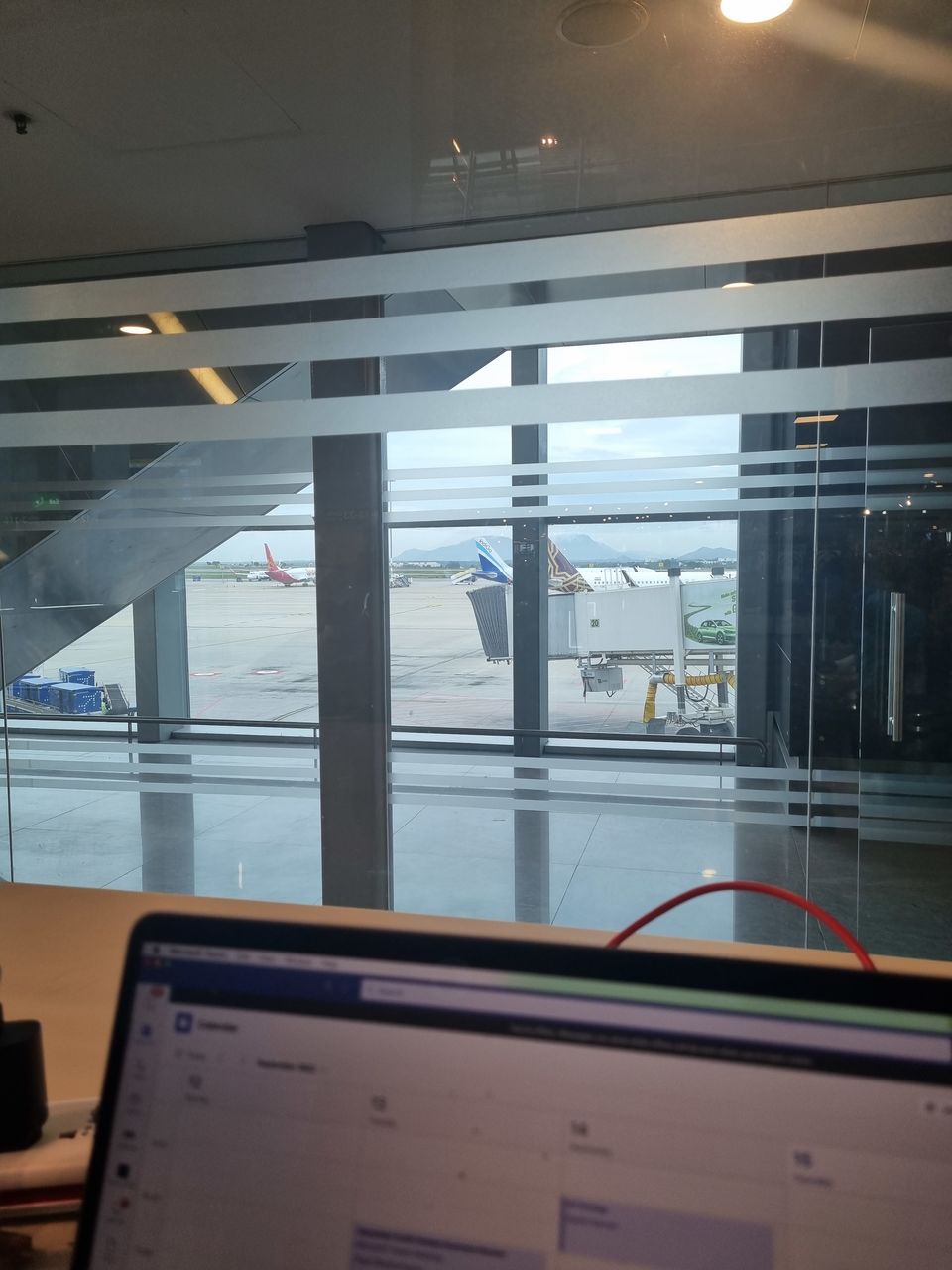 Go-First into the Monsoon
When I boarded Bangalore, the skies were clear. As it neared Mumbai, one could feel the change in weather. The ground below was green, and there seemed to be mist in the air. It was like I time travelled into a different land, with a vibe and energy poles apart. Just when I was thinking that, the airhostess started to talk through her robot voice on us descending. It cut my thoughts mid way
The ride from the place where the plane landed and the T1 Gate took us about 20 minutes. This is the longest, I have ever travelled in an airport runway bus
Settling at T1
I reached at 1020 AM, and I picked up my luggage in 15 minutes. There was no arrival lounge that one could calmly work in. The other lounges in T2 would open only 3-4 hours prior to flight. My office calls had started and I had no time to think through where I would go and work from. As a result, I settled in on a couple of seats, which had a power connection. I sat there for the next 8 hours, attending calls. In between 2 calls, I managed to go and buy an over priced Vada Pav (250 INR) from one of the stalls. The tough part in attending calls was that, whenever I had to speak, the airport instructions would also blare out loudly, so I had to go on mute and wait for the announcements to cease. It was hide and seek literally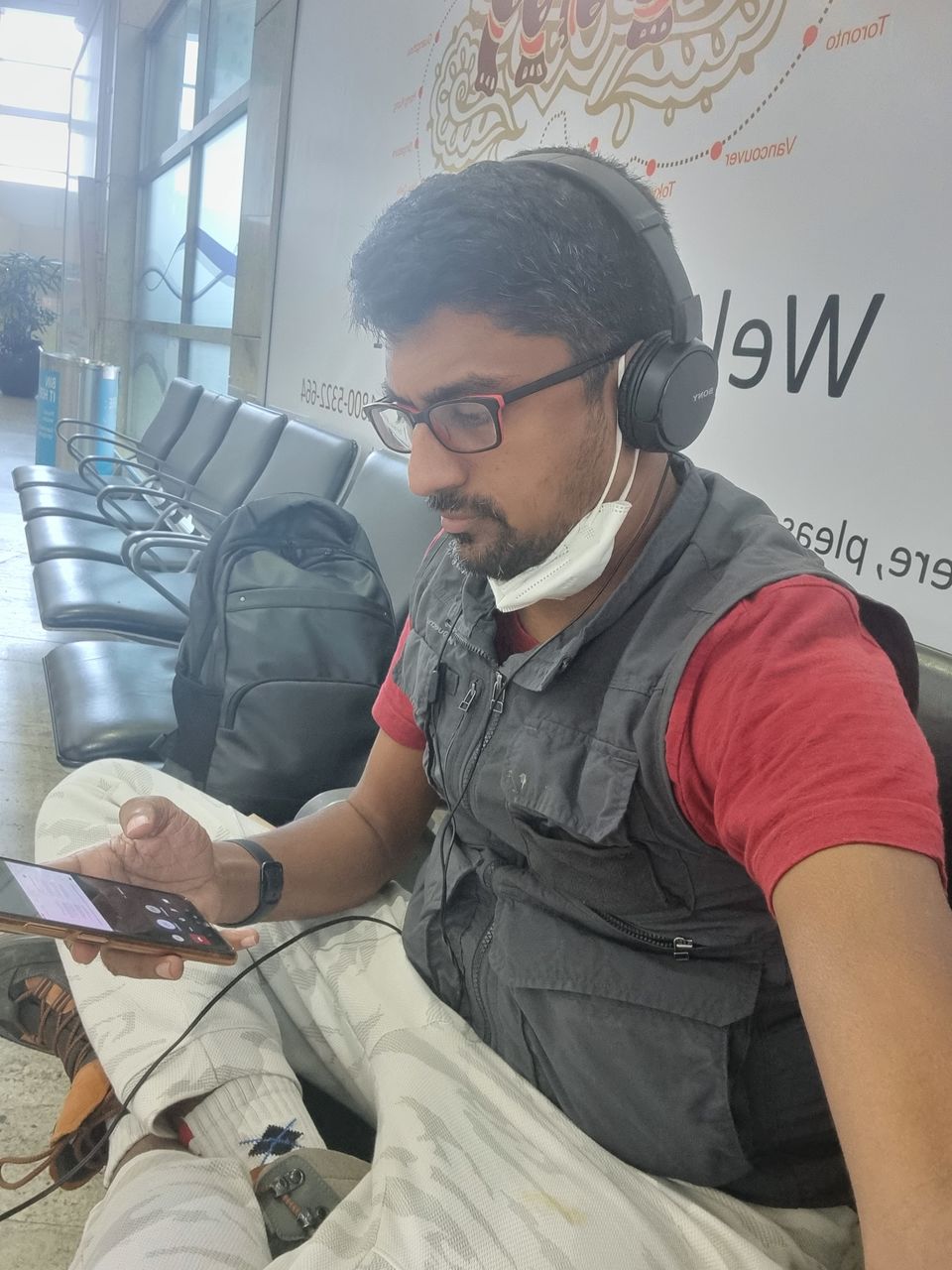 T1 to T2
The Mumbai Airport has a free shuttle transfer to T2 for people who have their next leg of the journey. I landed in T1 at 1020 AM, and had a flight out from Mumbai to Phu Quoc (Vietnam) at 1 am the next day at T2. So at about 630 PM, I wound up work, and proceeded to ask for the transfer service. The free shuttle had a queue of about 50 people and a bus could probably take 30 people at one go. So one would have to wait for this bus to go to T2 and come back. Also the bus was to go through the city, instead of being transported inside the airport runway complex. I rejected the idea, and decided to take a pre-paid auto. It comes to about 100 Rupees for reaching T2 and about 20 minutes assuming there is minimal traffic, but I hit the peak work-home commute traffic and it took longer. But here I was finally at T2, and my Vietnam trip was about to unfold!
Here's a glimpse of what to expect