So, this was the incident when I wanted to go for solo trip to Europe. One day, after collecting all the courage, I asked my Mom on phone that I will be going for solo trip to Europe (I just told her and not requested her, so that she can't refuse). But the reply from her side shocked me, she said 'Tu hi kyu? Mai b chalungi tere sath- I will also come with you'. The charm that she had in her voice could be heard on the phone as well. She was really very excited. That was the day when I realised how much she wanted to travel the world. So, I planned 10 days trip for both of us that covered France and Italy but later on, accidentally Finland was also added to the list when we missed our connecting flight. It's not because of us but because of the airlines and air traffic diversion.
On day 1, we were supposed to take the flight from Delhi International Airport to Helsinki (capital of Finland) and from there we had connecting flight to Rome, Italy with layover time of around 2.5 hours. But when we reached Delhi airport, we get to know that due to some air traffic diversion, our flight will get delayed by 3 hours and we will not be able to get connecting flight to Rome today. And now we need to catch the same flight the other day (day 2). We were really scared as how things will get managed. How we will spent the night in Finland as this is the first time we are travelling to Europe. We were not aware of anything in Finland. Also, I haven't searched and planned about that place as it was not in my itinerary. Our flight belongs to Finnair airlines and they assured us for the night stay in Finland. Finally, after all the arguments, we had boarded the flight and got ready for the coming adventure.
We reached Finland in the evening and the airlines staff was ready with our complementary hotel stay and food vouchers. So, they had given us the stay in 4 star hotel with free shuttle to the hotel and dinner of that day, breakfast of the other day in the hotel plus token of 17 euros each for lunch of the other day. It was like the luxury treatment of ours. We had a mixed feeling of being joyful and scared at the same time. After receiving the Vouchers, we went to the the hotel named 'Scandic Aviacongress' where shuttle bus dropped us. The hotel was awesome and we were so happy to get the VIP types treatment and that too in Europe, Mann hi Mann badi Khushi huyi. We got freshen up and then went for dinner. It was a buffet dinner. Though being vegetarian, there were very few options but still better than having food outside.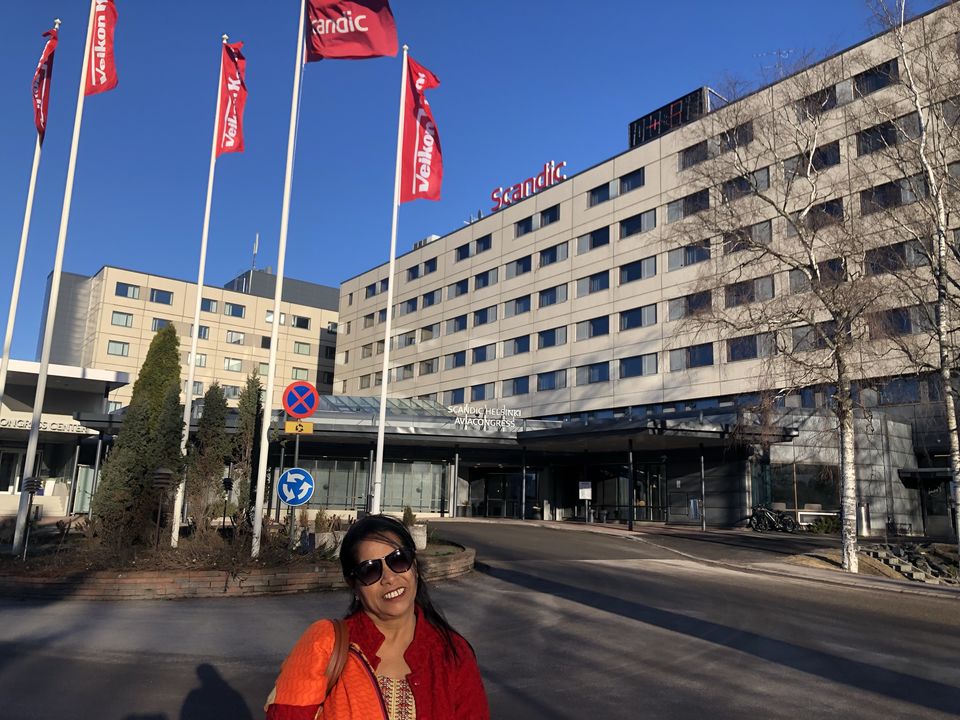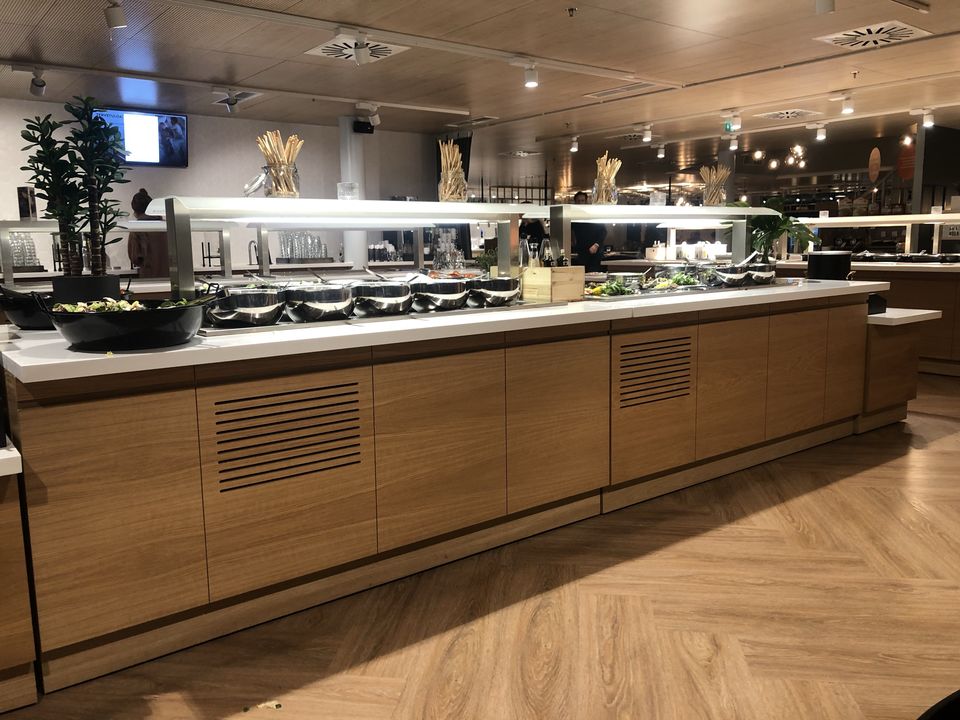 The next day, after having scrumptious breakfast at the hotel, we left for the airport in the free shuttle bus. We thought of sightseeing Helsinki as we had half day with us and really do not want to waste even one day of the Europe trip. We deposited our luggage in the clock room for 5 euros for 6 hours at the airport, picked up the free city map and went to board the rail that goes to Helsinki. With 5 euros ticket per person, we reached Helsinki within half an hour. It was mesmerising moment when we came out of the station, beautiful buildings and amazing structures.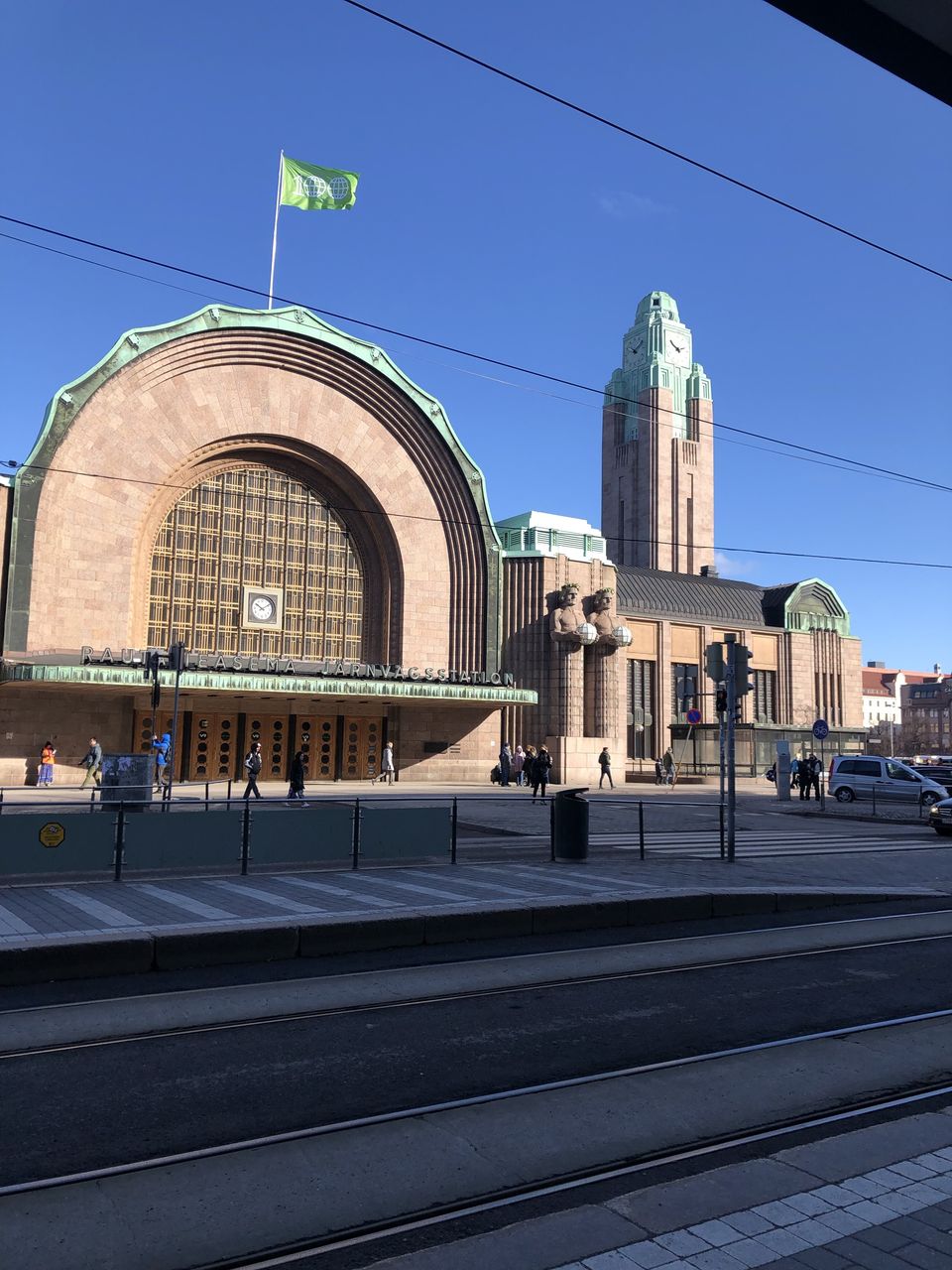 We had few minutes left on our ticket, so we boarded the tram that came in front of the station without knowing where is it going. We then asked someone about the senate square ( most visited place) and it was right next to us, yayyy. It was just 3-4 stops away from railway station. As we stepped down the tram, the amazing view was waiting for us. The beautiful white cathedral took our heart away. Some pictures are attached, refer to them.
After wandering around the stunning senate square, we walked towards a narrow lane and suddenly reached to another heavenly place which was the famous market square of Helsinki. We sat there for sometime and seen the calmness of the magnificent place.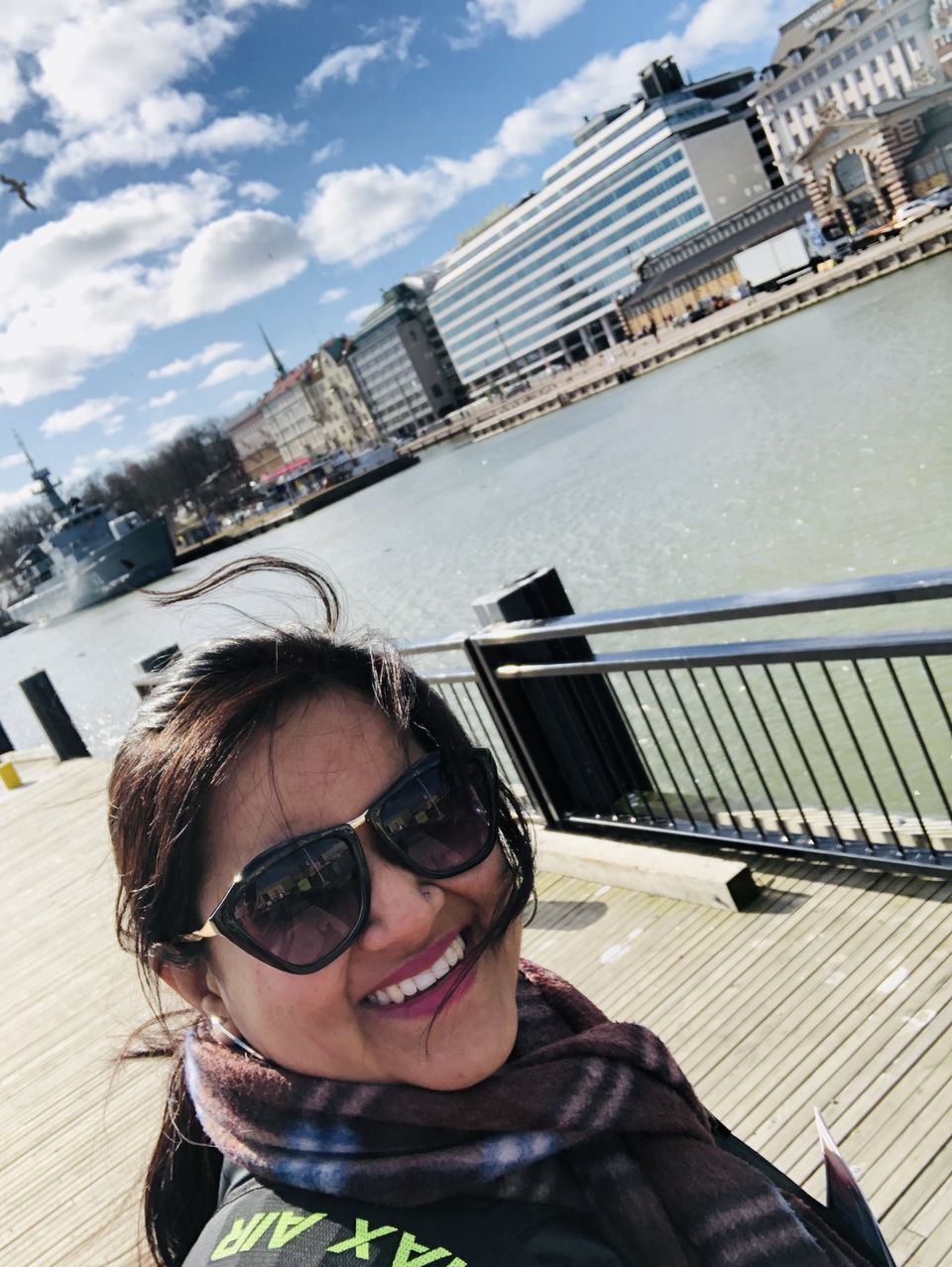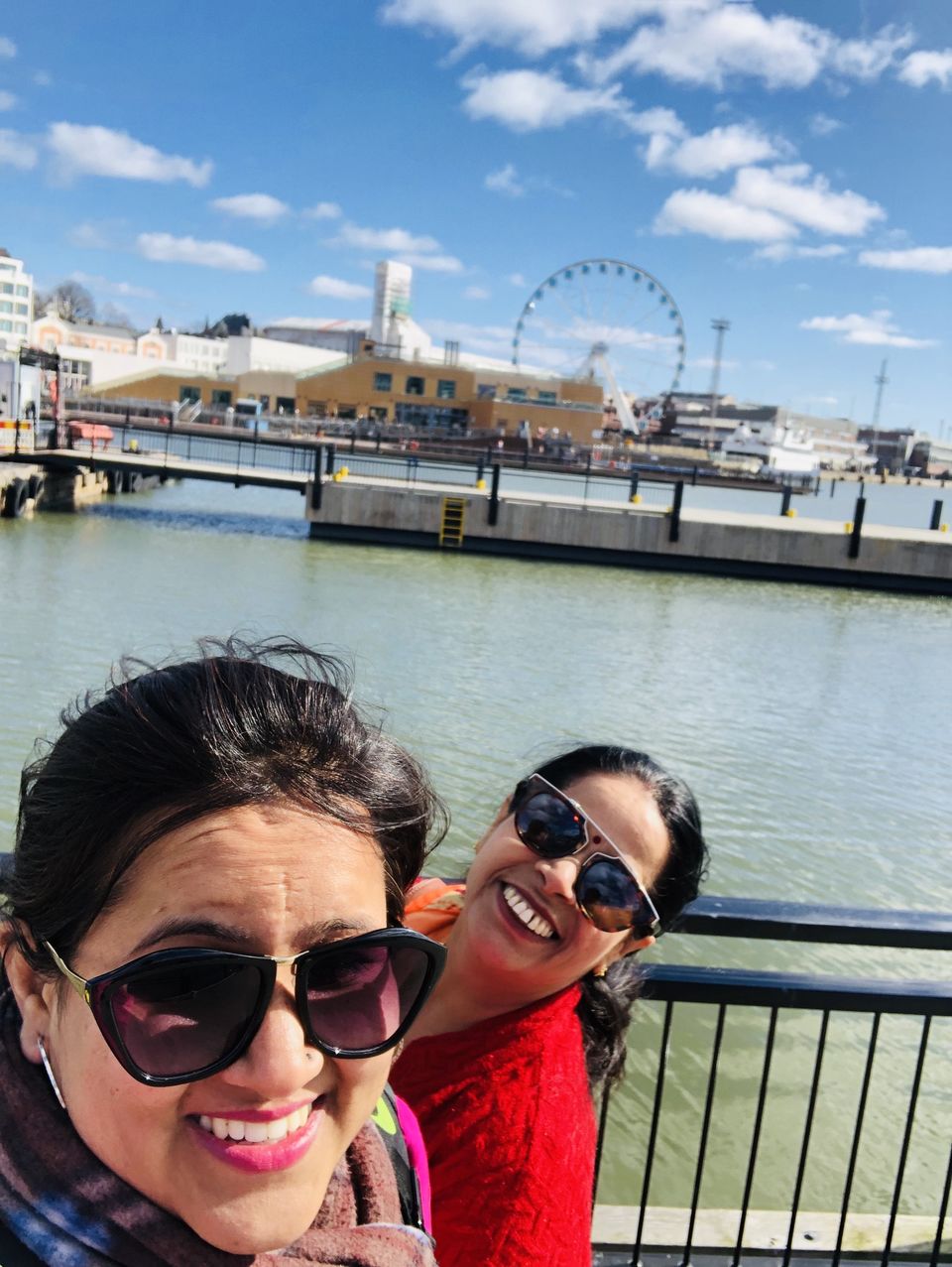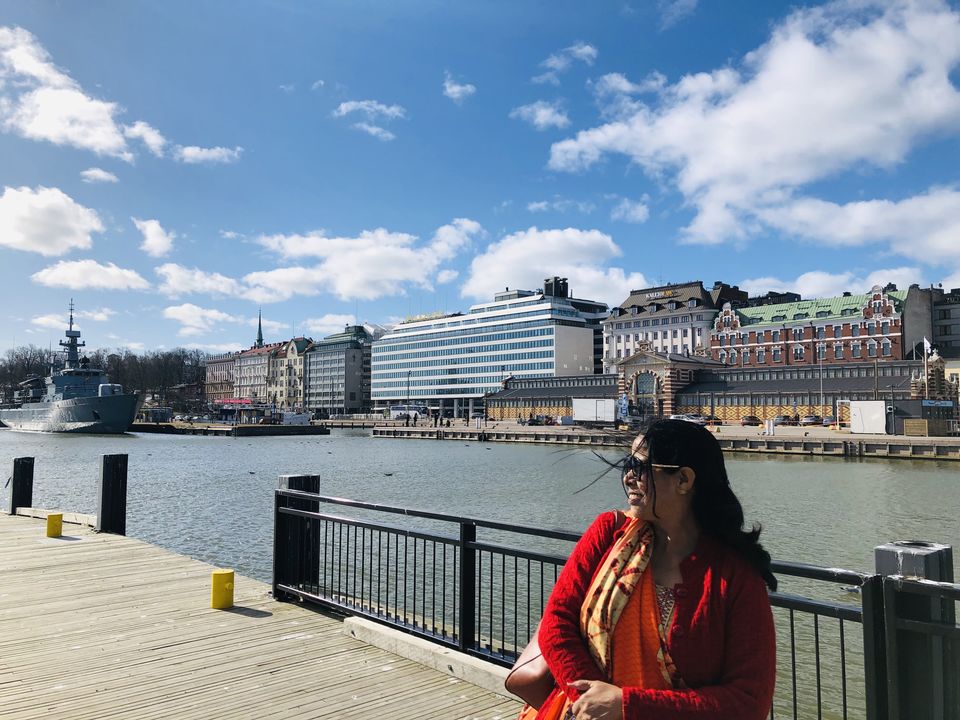 After clicking many pictures, we took the tram and seen Helsinki by roaming here and there. And finally, reached railway station and went back to airport to catch our flight to Rome. Before catching the flight, we had done shopping from the vouchers that was given by finnair for the lunch as it was valid on the shops of the airport too. So, this was the incident that had given us opportunity in adversity. Hope you enjoyed reading this and for more content related to my journey, please follow me on Instagram and you tube with account @roaming_with_rish.
Tip: 1) If you are tired and not in the mood to walk, then take the tram and roam around easily sitting into that and take back another one to come to the starting point. But one important thing is that to remember the stations or having map as it is like Delhi metro, the returning tram may be leading to some other place, so check wisely.
2) Keep one warm jacket handy or in your cabin luggage as you will not get your check in luggage when you have connecting flight to avoid suffering from cold as we did.