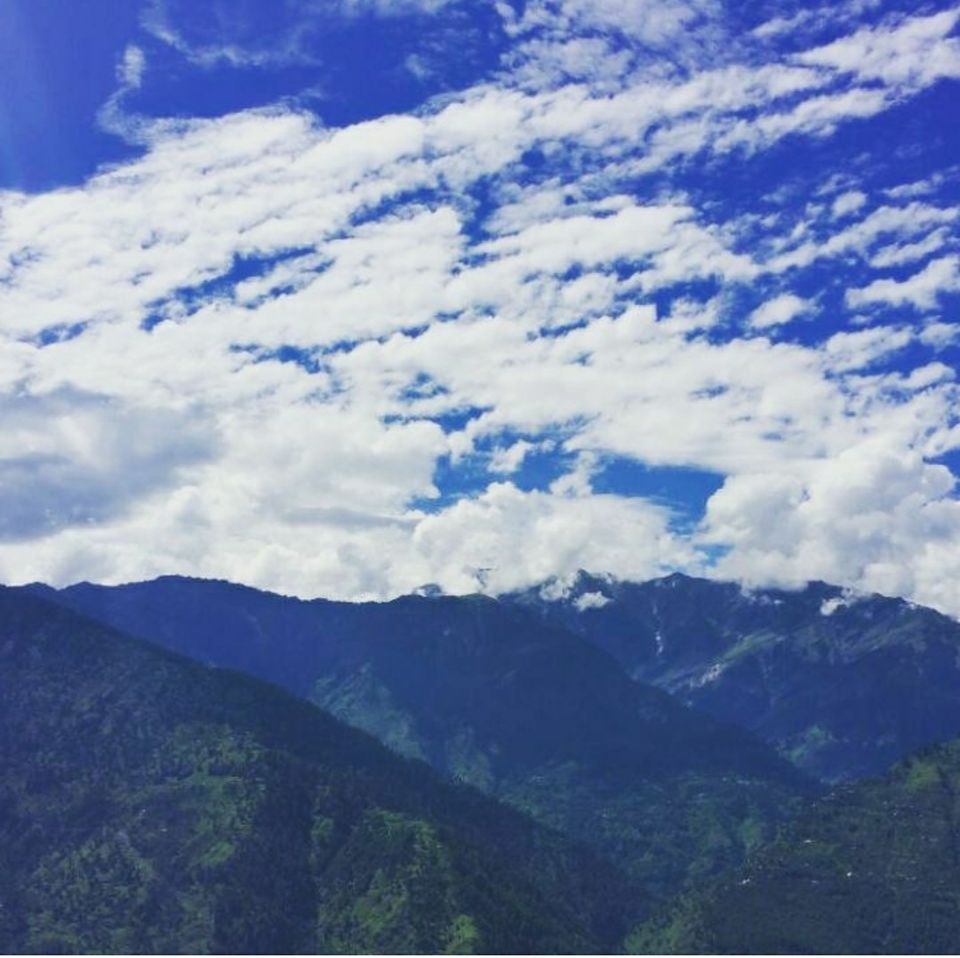 Three old friends...
One FaceBook post...
Thousand bucks of shopping...
Multiple travel tickets....
Three months of non stop planning
which resulted into a breathtaking experience!!!
Where were we going?
Hamta Pass lies at an altitude of 4270 m (14009 ft) on the Pir Panjal range in the Himalayas. It is a small corridor between Lahauland Kullu valley of Himachal Pradesh, India. Hamta village is located below Sethan village and from there it got its name Hamta Pass. This pass is frequently used by shepherds of lesser Himalayan region, seeking for high altitude grassland in the dry cold desert of Lahaul during summer time. Numbers of wild flowers and herbs grow at the altitude between 3000 to 3800 m. Vertical rock walls, water falls, hanging glaciers, tiny lakes, peaks rising above 6000 m are main characteristics of this trek. people need a proper guide to cross certain glaciers. From Hamta pass one can extend their journey towards the beautiful Chandrataal Lake.
Almost three months ago, my friend came across a Facebook post from Kailashrath. Kailashrath is trekking company based in Rumsu, Himachal Pradesh which organizes adventure travel and treks.They had mentioned the itinerary for Hampta pass and Chandrataal Lake for the time period 14th August to 19th August.We were quite excited for this as it would have been a very new experience for us, and the time frame was quite suitable due to the independence day holiday.People had scared the hell out of us saying that august is an inappropriate season to go to Himachal as one might experience heavy rains or landslides.But as they say, ''Difficult roads often lead to beautiful destinations", we started our planning and packing.
For me it was going to be a very long journey,starting from Pune to Mumbai,Mumbai to Delhi,Delhi to Manali and finally from Manali to Rumsu, our base camp.This perhaps made me travel in all the possible modes of transport:-P
The Adventure Begins!!
Finally after a lot of excitement, my journey started, and trust me it literally was adventurous!I had a train at 3:15pm from Pune station to Thane(Mumbai).A friend of mine had to join me at the station till Thane for the night.We guys were meeting after a long time so had planned to party all night!Usually it takes 20 mins for me to reach the station from my house, so I left accordingly for the station.Surprisingly that day the roads were super crowdy. It was 3 and I was still stuck in the jam packed road.I had a strong feeling that I was going to miss my train. The poor rickshaw wala guy was finding different routes from here and there, but his efforts went in vain.Somehow we managed to reach the station, it was 3:15 already.I called up my friend to ask where she was,she replied,"almost there".I ran towards the platform without any hopes of catching the train.The train was at platform number 4, to my suprise there,it was still there.I started running towards the train, confirmed it was the one I wanted to board, found my compartment and boarded.Phew...'aaj tak life me, ek train miss nahi hui hai meri!'.Record tutane se bach gaya.I immediately called my friend, poor coverage,too much hustle bustle we were unable to hear each other.She reached the station,but was unable to board the train.I was constantly telling her to get on platform 4, but she was so nervous that she was unable to find the platform.The train started.I was still coordinating with her, and asked her to take a bus or the next train.She got into the next train, but a wrong next train!!She landed some where in Daund(a station that is one hour distance from Pune and in the other direction from Mumbai).I sat alone laughing till my destination came.She was left with no option other than going back to Pune. Somewhere close to 8pm I reached Thane.I reached my friend's PG,she was stuck in the office and said would only be able to come by 10pm.So, for me, the party was one packet of Kurkure,shuffling bewteen channels on Tata Sky lying on the couch in an unknown apartment.
"Agar shuruwat hi itni excitement bhari thi, to ant kaisa hoga!"
After an eventful journey till Mumbai,I slept with this thought as tomorrow was going to be an important day for us.I was quite eager and curious for the very first trek of my life.
The next few chapters of my blog,will describe my experience at the Himalayas.Till then keep Traveling!!!
Yeh Haseen Wadiyan,
Ye Khula Aasaman,
Aagaye Hum Kaha....
To the Base Camp...
After last night's adventure, we had decided to get ready in time and leave for the airport for our flight to Delhi.There was a probability that we might get rush on our way, but thankfully we reached the airport on time.Our third partner in trek, met us at the airport.We completed all our boring formalities and boarded the flight.Personally, I hate flight journeys.Except for the take off and landing, nothing excites me much, not even the view from the window which gets monotonous after 5- 10 mins.Thanks,to the awesome company, the flight was quite manageable.After 2 hours 10 mins of travel,munching over some food and sipping coffee, we landed in,'Dilwalo ke Sheher'-Delhi.The weather was quite hot for a normal monsoon day.By the time we freshened up, it was lunch time and we starting searching for a restaurant near by.We were quite unlucky that we had a bad lunch in a city like Delhi,which was super expensive too. Post lunch, we started looking for an Ola cab to reach our next destination,'Majnu ka Tila', from where we had to board our bus to Manali.
Jab we met Dilli ka Dilwala!
5-10 mins of struggle, traffic and coordination we got into the cab.Here, I would like to introduce, our cab driver,I don't know his name, but yes he was no less than 'Purushottam ji' of Permanent Roommates.He was quite friendly and talkative,in less 5-10 mins we did 'Delhi Darshan',verbally:-P.His typical Delhi accent, made his jokes even more hilarious.On being asked,why the place is named so,he replied,'Aji Manju nahi Majnu ka Tila hai, yaha se hi majnu ne suicide ki thi', bagal wali Univarsity ke bhi majnu aate hai yaha , majnu giri karne'. After an hour's hilarious ride,we called the bus guy, after reaching the tila,he told that the bus is somewhere near a 'bada sa pipal ka ped'.Apparently, the road was full of 'bade bade pipal ke ped'!
After, almost two rounds to and fro , 20 minutes of guidance by the bus driver we were able to find the bus,but only the bus, the 'bada sa pipal ka ped' was still missing.
The bus started from the tila somewhere at 7, which was almost one and a half hour late from its stipulated time.Till then, we had tea and some snacks near the tila. After a lot of excitement, happiness and a tiring journey, we were closer to our destination.
Next day morning,when I opened my eyes,I was in the arms of mother nature.On my right side were huge mountains and on the other side the Beas river was flowing freely.I wish I could wake up to such view everyday.The roads were too narrow,for many vehicles to pass by, so we got stuck in the jam for an hour near Kullu.Our base camp was at Rumsu,some 20kms before Manali.Our trek guys told us to get down at a place called named Patlikuhal and then take a cab to Rumsu.Unfortunately,the bus driver didnt stop the bus and took us to Manali.We got a cab from there till Rumsu which charged us close to 600bucks(trust me bargaining doesnt work here)😞.This cab experience was similar too,a friendly cab driver,who is getting married sometime in next month to a nurse in Punjab.:-P
These picturesque landscapes captured from Rumsu, reminds me of a beautiful song from the film,Roja,
"Yeh hasi wadiya,ye khula aasman,aagaye hum kaha"!!!
Sheheron me rehne wale kya jane pahado me rehne ka maja kya tha..
Tabhi chal pade they is safar par, jaha pahado ke beech humara dera tha...
The base camp story!
Accimilization in the Pahadi Style !
The base camp was set up quite far from the actual camping location, reason being, the location was quite secluded keeping the hustle bustle of the town at bay.It gave a perfect camping feel.We met the organisers here,with whom we were co ordinating over phone since last 2-3 months.As soon as we reached, we were alloted a room and served a hot cup of tea(I guess they just read my mind:-P).There were two seperate rooms, one for girls and the other one for boys.We dumped our luggage and completed all the formalities with the Kailashrath guys.By the time we freshened up, they had already started serving lunch.The lunch was served in a very unusualway.I can say, it was a semi-buffet where one guy would serve us food and we had to stand in line for our turn.They provided us with a plate and a mug, which we had to retain till the end of the trek and return at the last.We had to use those plates to have our breakfast, lunch and dinner and wash them throughout the trek.
After lunch, we had a brief introduction session.We were close to 45 people in the batch.Unlike us, many were regular trekkers, they were very kind in sharing there past experiences with us.I must say, we had new friends in the making.😄
We were introduced to the most important guys of our trek life and those were our trek guides."They lead,we follow!"
was the rule.There were strict instructions that we should obey them till the last point of the trek.'Early to bed, early to rise' ,no non veg, no alcohol consumption, no slang, be polite to the locals,in short we were asked to adapt a total opposite lifestyle we have been living.After that we had a 2 hours of walk, the aim was to get accustomed to the altitude and air pressure.
By the time we came back,it was dark, the dinner was ready, the temperature had dropped all of a sudden and it was quite chilly.We just took a short walk after the dinner, the air was fresh and lovely.It was our last night to sleep on the mattresses,as for next 5 days the tents would be our only home.
And the Mountains Echoed,
Bharat Mata Ki Jai!!!
An Unusual Independence Day!!!!
It was 5'o clock in the morning when we got our first,"Wake up Call"!!Wake up calls, light out calls, Breakfast calls, Lunch Calls , Dinner calls,were newly introduced in our lives.Except Phone calls, these all were inevitable.Yeah,this was our last day we could call back home and convey our safety.No, please don't trust the 'Airtel Girl', there is no coverage in the mountains.We got ready, did some last checks with the luggage, packaged the extra luggage in a separate bag, which we had to leave at the base camp.Thanks,Kailashrath for arranging this facility.The very first trek tip we learnt this day was, never ever carry too much of luggage with you on a trek, you are your own "Coolie" there!We had out breakfast, packed our lunch, and were off for the expedition.The Day 1 trek was close to one hour jeep ride till Hampta Dam,from where the trek commences till the base camp Chikka. We walked for 10 min from the base camp to board the jeeps.We all were eager to witness the excitement we were going to experience ahead.
The weather was little sunny but as the altitude rose, it got colder.Trekking is not only about admiring the nature around us,but it also helps us to interact with new people, make friends.We barely new anyone in the group but hanging around with such strangers was nothing less than fun.We were asked to make random groups and avoid sharing the jeep with our friends, so that we could interact with other group members.The ride till Hampta Dam was through a small forest patch with pine trees.The jeep driver was kind enough to stop wherever we wanted photographs. The beautiful snow clad mountains followed us throughout our journey.
We took a short break near the Dam, had Alu poori (trust me, the best alu poori till date!) at the canteen there and gathered some energy for our walk.The trek begin and the foremost important rule was to follow the trek guide and walk in a straight line.The road was not very tiring, or may be we were just too enthusiastic to reach our base camp in just three hours.The route was full of dense trees,and two wooden bridges which helped us for river crossing.When we were about to reach the base camp, it started drizzling,it lasted for a while making the atmosphere cold and foggy.We were served hot tea and snacks as soon as we reached the camp.This was an everyday drill after reaching the base camp.
We had a brief formal introduction session after tea and headed towards a beautiful waterfall near the campsite amidst huge rock boulders.Since morning we were discussing about the Independence day celebration across the country and how we were missing it.Well we didn't. We had our own celebration in our own style.Some guys had got a flag which was hosted followed by the national anthem.That day, even the mountains echoed, 'Bharat Mata Ki Jai'!!!
That day,in the vicinity of nature we were independent from the hustle bustle of the city,the noise,the pollution and our the mechanical life.
When the campsite turned into a discotheque,
and the mountains went, ''Zingat'!!!

We were quite sceptical to sleep with the sleeping bags in the tents,but were too tired to miss our comfy beds.Our lights out time was at 9:30 pm,too early than our normal sleep time. In-fact, by this time we normally return back home from our offices.Indeed life in the mountains was different.But yes, there is one thing than connects everyone and that is Music.Tons of thanks to the guy,who got his guitar at the trek,which was the ultimate source of our entertainment.Kudos to him, for carrying the guitar till the end of the trek without damaging it.:-P. First day of the jam session was ruined by rains but was fun.We were allotted tents on the first day and it was our home till the last day. Three girls had to share one tent and the rule was same for boys.Every morning we had a very boring task of folding the sleeping bags ,which almost took our 15 minutes.Mornings used to be very busy for us,get ready,pack your bags, have breakfast, pack lunch and those sleeping bags!!erghh...The tent experience was not very bad, but yes,we felt, living in the tents can be a bit clumsy.After morning breakfast we started the trek for Balu Ka Ghera. Trek duration was around 4 to 5 hours from Chikka to Balu ka Ghera scaling 11900 feet.The initial part of the trek goes through the bank of the river crossing few rock boulders.There is a water stream that needs to be crossed on the way.Water crossing was a fun experience, and taught us team bonding, our legs were literally frozen due to the super cold river water.Rivers, were the only source of water we had,we were asked to fill our bottles whenever and wherever we crossed them.The trail was steep and full of rock boulders.It was a total rock climbing experience.We also crossed or I should say climbed few waterfalls on our way, and finally landed at 'Balu ka Ghera'.It was a large plain ground on the bank of the river and camping at this spot was a dream in reality.Thankfully, it didn't rain much that day, but it was colder than the previous day.We had our evening tea followed by snacks and the jam session.Even the bathroom singers participated actively.Soon the guitarist started getting song requests and it was almost a rock concert, on the rocks!:-P This session continued post dinner too and soon the campsite turned into a discotheque, as people started playing songs on their mobile.Despite the cold weather, shivering bodies,everyone went crazy and were unstoppable.A famous marathi song,'Zing Zing Zingat' was on loop.They say,"Music heals" and really, it did, it relived us from all the pain and tiredness. We were all enthusiastic again for the next destination, which was lot more tougher than this.