Holidaying in and around the hills during monsoon is an unmatched experiences .
The mighty, misty hills make one forget all worries and enter you into a world of solitude .
Need to Know :
Khandala , a famous hill station in the Western Ghats and a popular weekend getaway from both Mumbai and Pune . During monsoon , the rains have converted the Western Ghats into a green paradise……..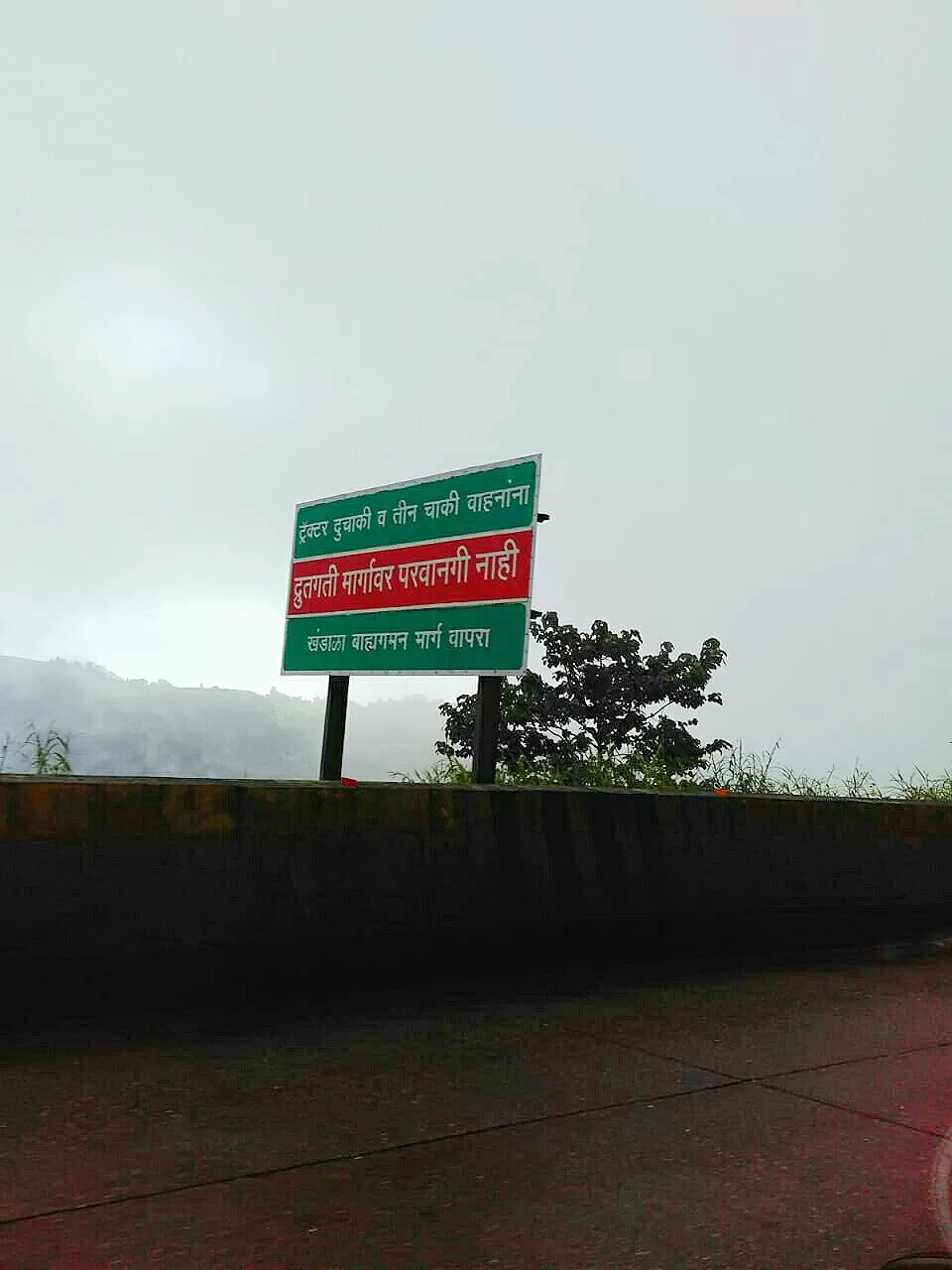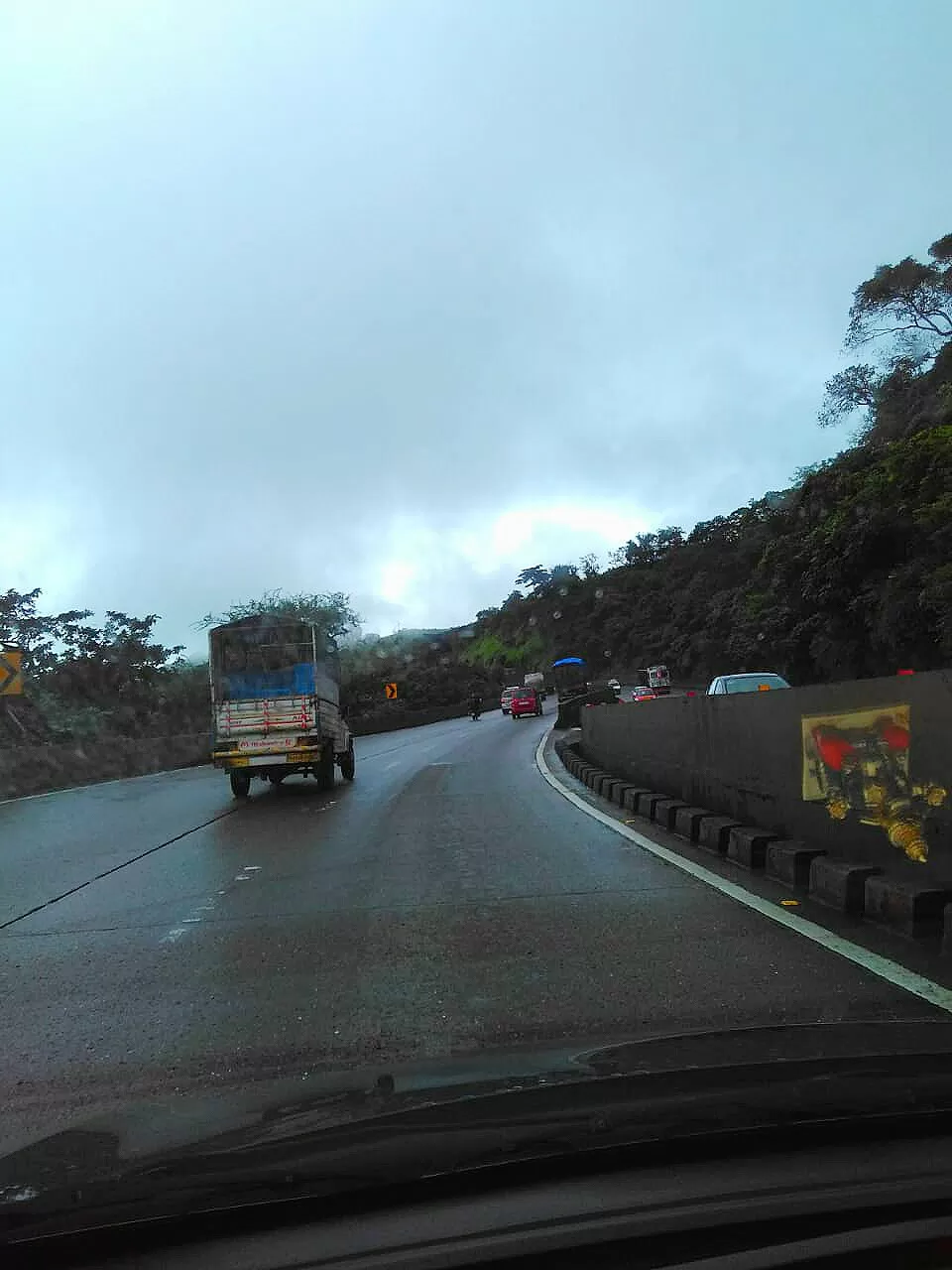 Mumbai to Khandala is about 80km and it's about a 2 hrs journey by car (can come either by Mumbai Pune expressway or by Mumbai Pune Old highways) …..
A travel from Mumbai to Khandala during monsoon makes the journey most exciting …… The hills of the Western Ghats present a spectacle of green hills , valleys, grass, trees, water falls , wet rocks, overcast sky, mist , cool breeze and joys of monsoon.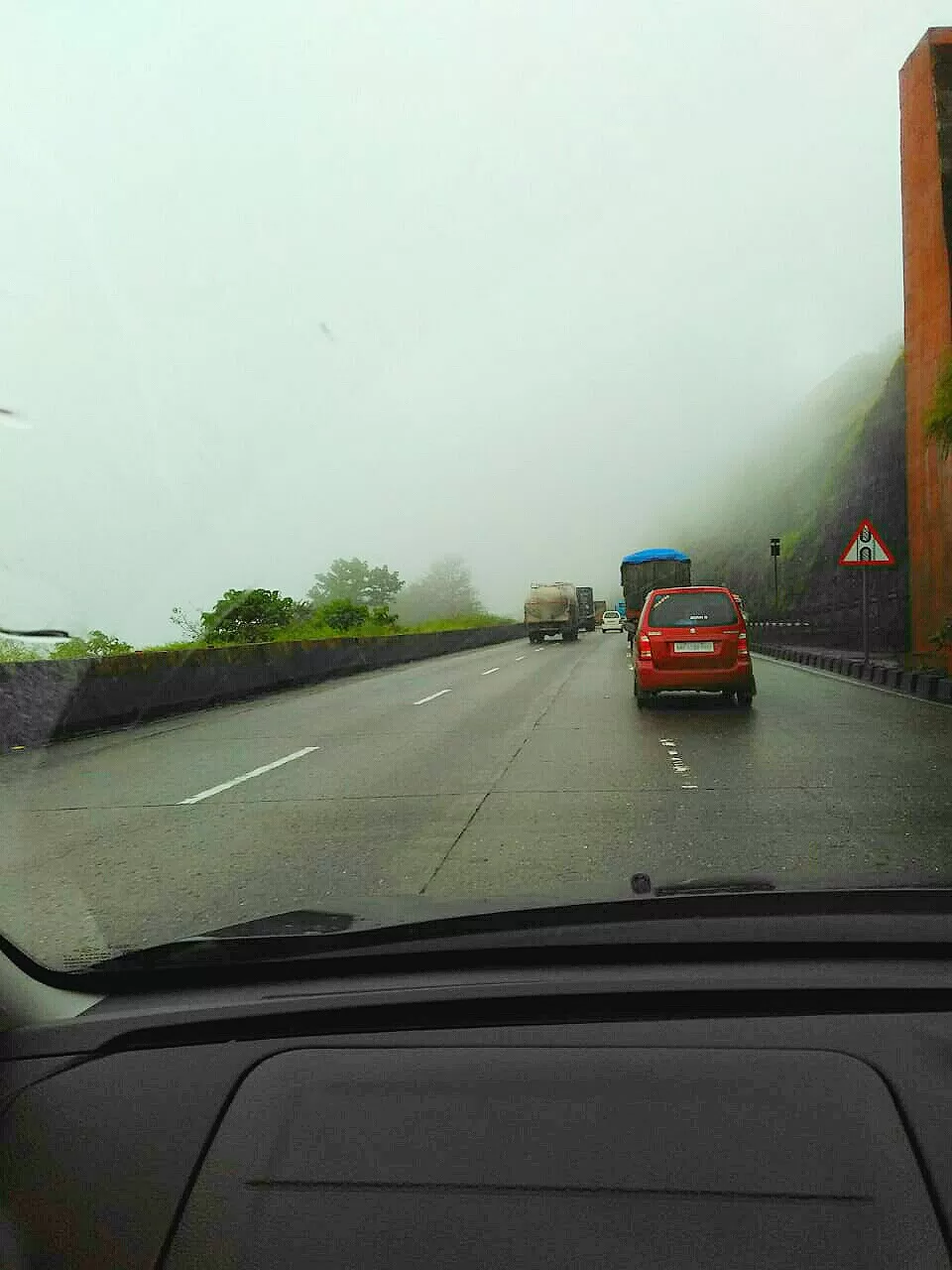 Khandala becomes a place of covered by the mist or "dhund".
Reminding one of the evergreen song from the past , "Ik dhund se aana hai , Ik dhund me jaana hai ……. Sansar ki har shai ka itna hi fasana hai ….. "
The main attraction of Khandala during monsoon lush green beauty all around and the misty atmosphere .
The monsoon season from July to September is an excellent time to witness its mesmerising beauty. The entire Khandala looks magical in lush greenery with intermittent rainfall that's refreshing .
Khandala also has water falls like Kune Water falls that are extremely picturesque meandering amidst dense trees .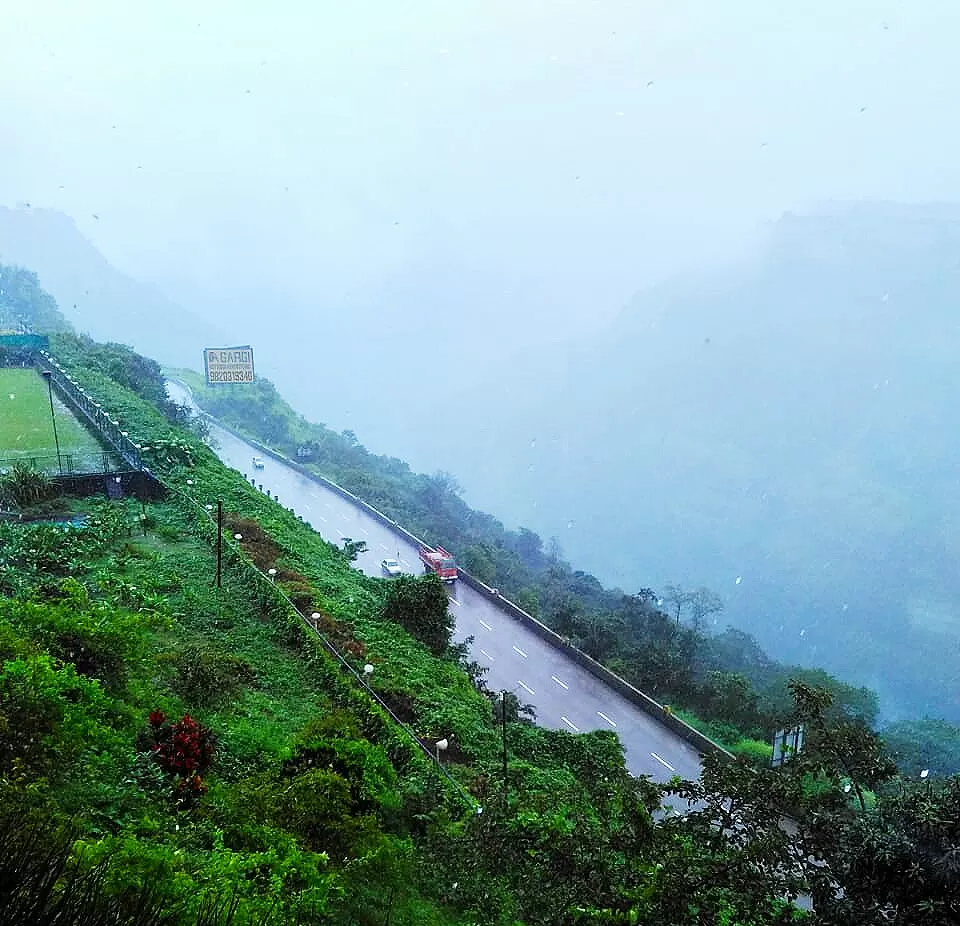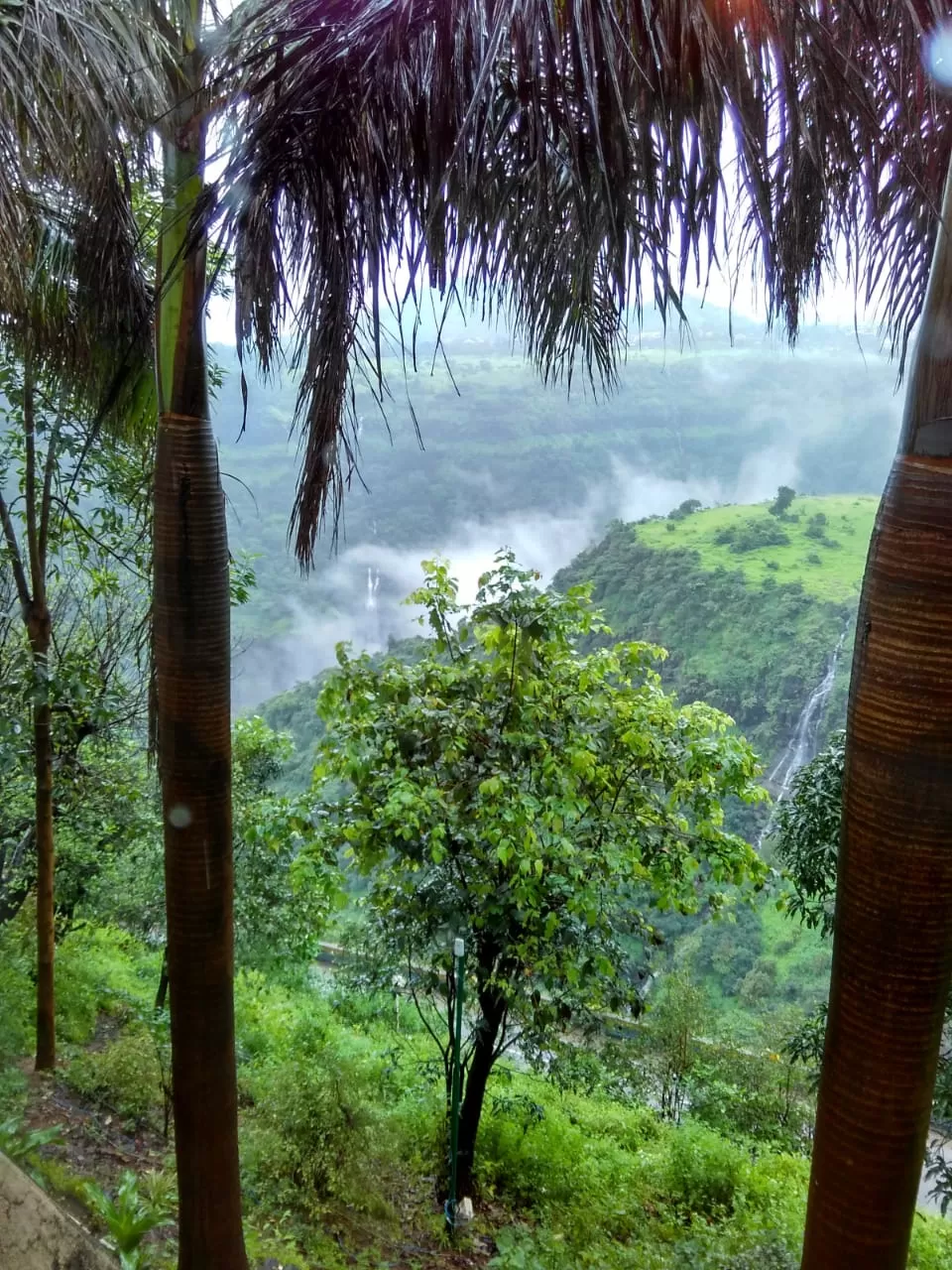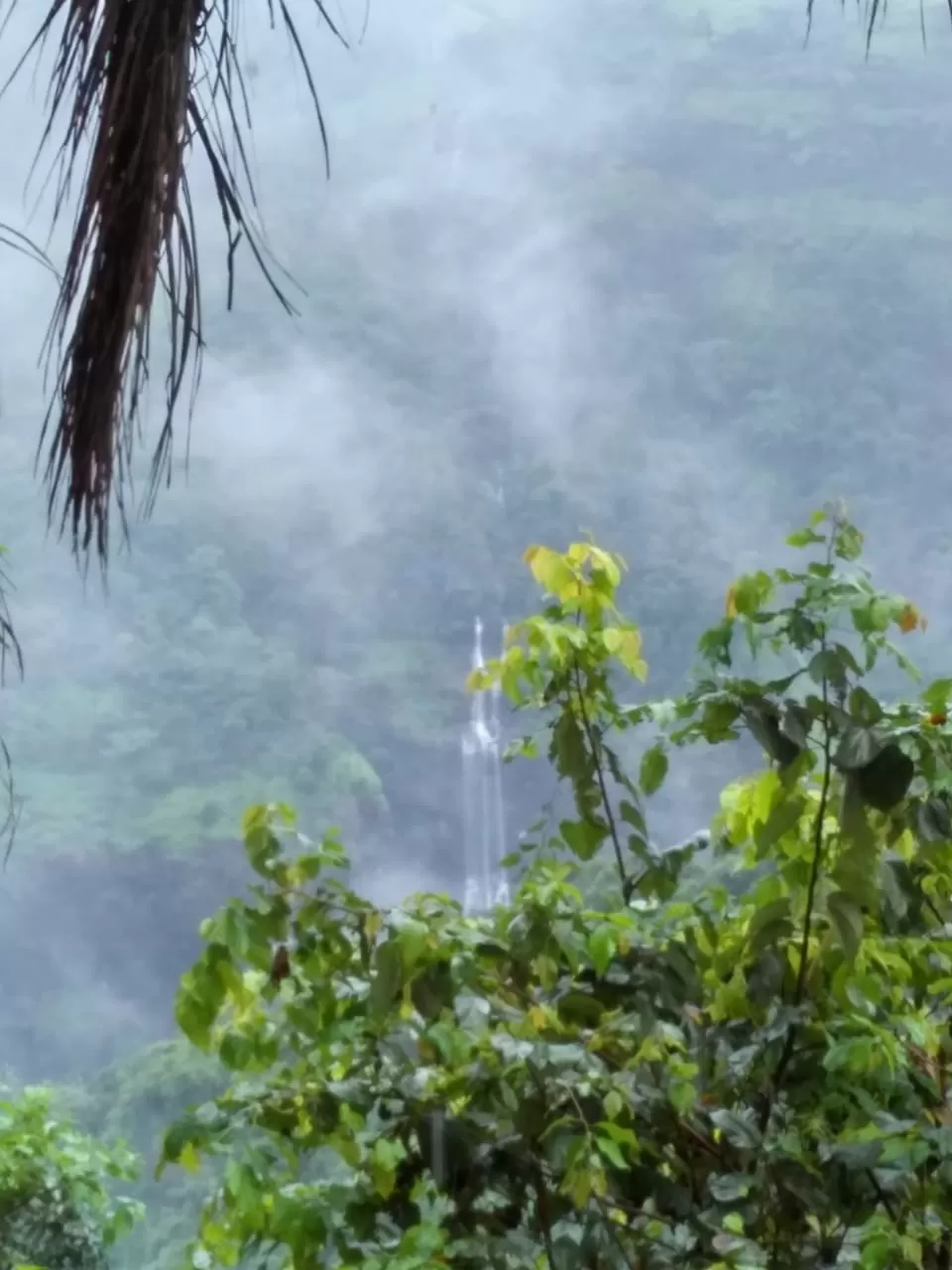 Khandala in monsoon is also a paradise for honeymooners or anyone looking to rekindle their romance . However, don't forget woollens, raincoats and umbrellas if you plan on visiting Khandala during monsoon .
Where to stay :
There are plenty of hotels at Khandala with good views of surrounding hills ……..
some of them are :
1.The Dukes Retreat Resort : This resort is a land mark on Old Mumbai – Pune Road located 1850 ft. above sea level , beautiful valley views at Khandala……(Rating : 4.0/5.0 , Very Good)
2. Zara's Resort : This resort is all about serene and surrounding green spaces ….. situated near D.C.High School on Old Mumbai – Pune Road at Khandala …… (Rating : 3.5/5.0 , Very Good)
3. Velvet Country Resort : This resort is ideally located right on Hill Top at the Vikas Valley of Khandala amidst evergreen surroundings …… (Rating : 4.5/5.0 , Excellent)
4. Hotel Lalit Inn : This hotel is located opposite to Gandhi Sanatorium , Indranagar , Khandala …….. (Rating : 2.5/4.0 , Average and budget hotel)
But our favourite is The Dukes Retreat ……. In the lap of nature , its truly a nature's paradise .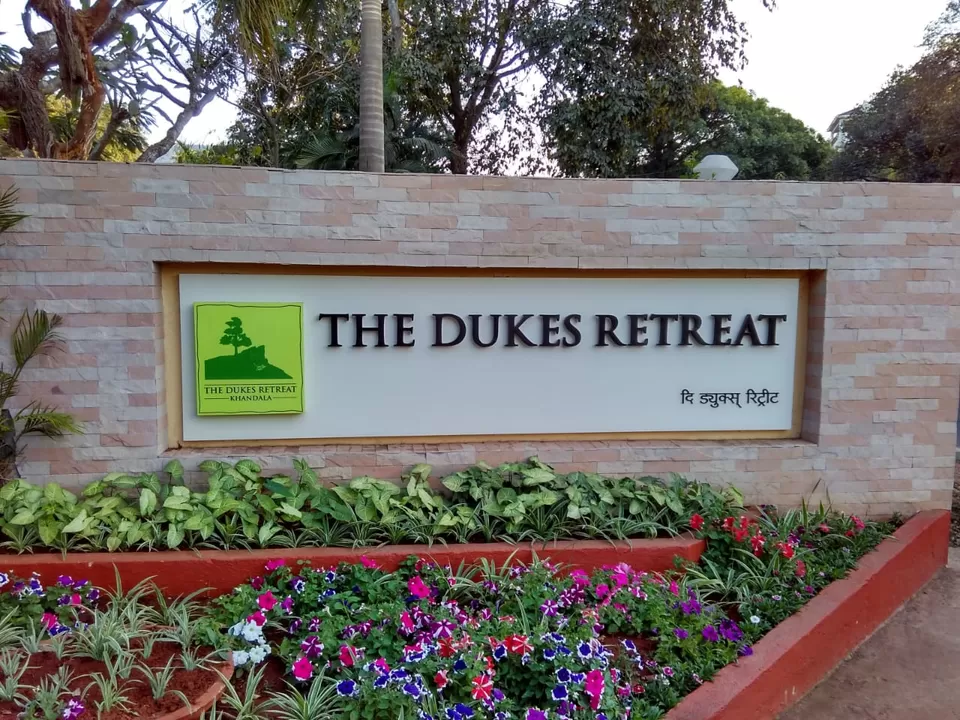 Now, to share some of the important aspect of The Dukes Retreat…..
Just after check-in you have to walk a short distance through beautiful decorated entrance and find the Panorama Café situated by the pool on the terrace. As the name suggests, you will get panoramic views of the Western Ghat Hills.
You will get morning breakfast, tea, coffee etc. here..
There is also High Point Bar adjacent to this café.
After crossing this cafe you reach 'Top Deck' to enjoy nature's beauty with full views of hills & ghats all around you...
You will also get good comfortable sitting arrangements here...
You can see the moving vehicles down below the deck through Mumbai-Pune Highway.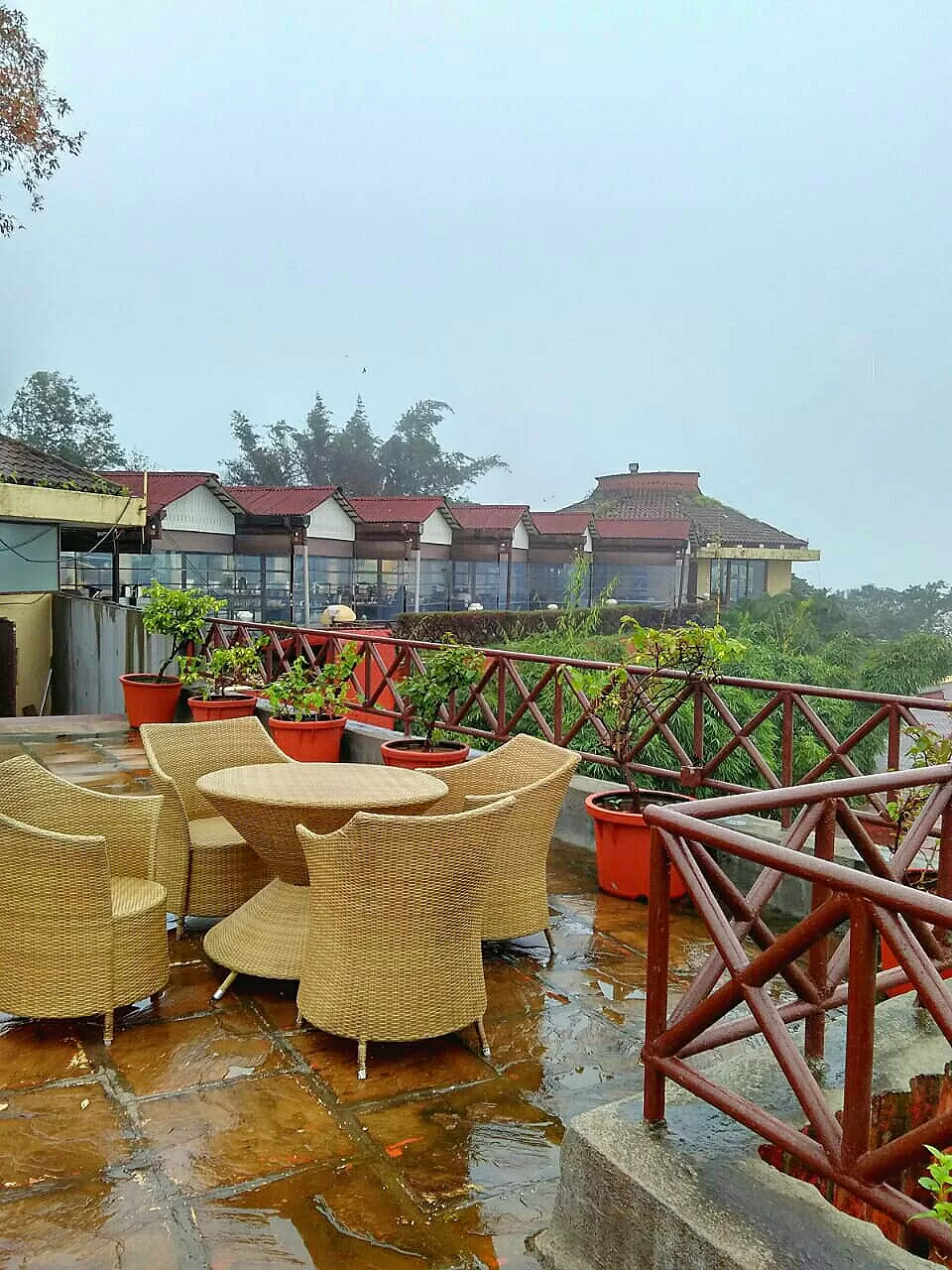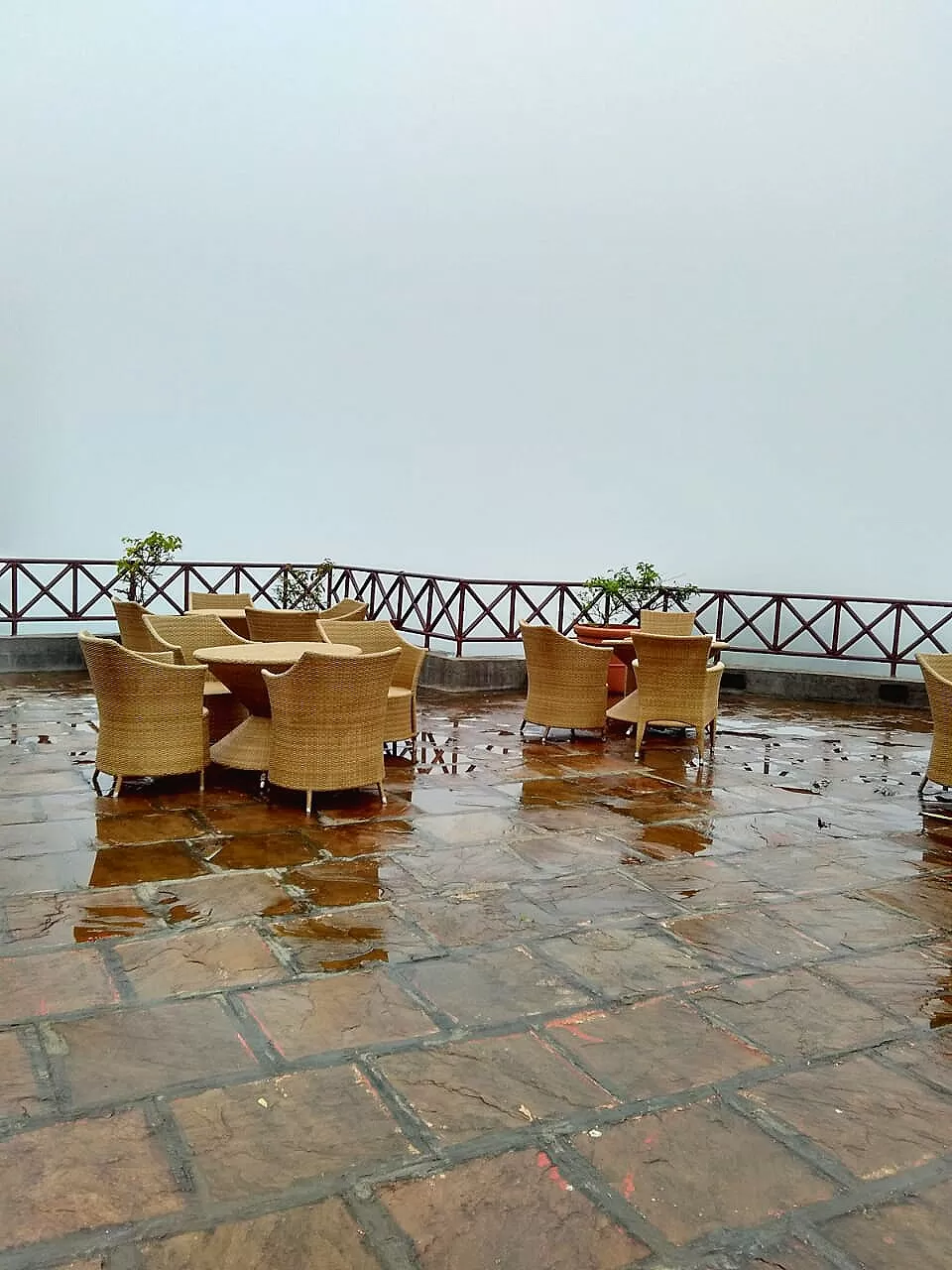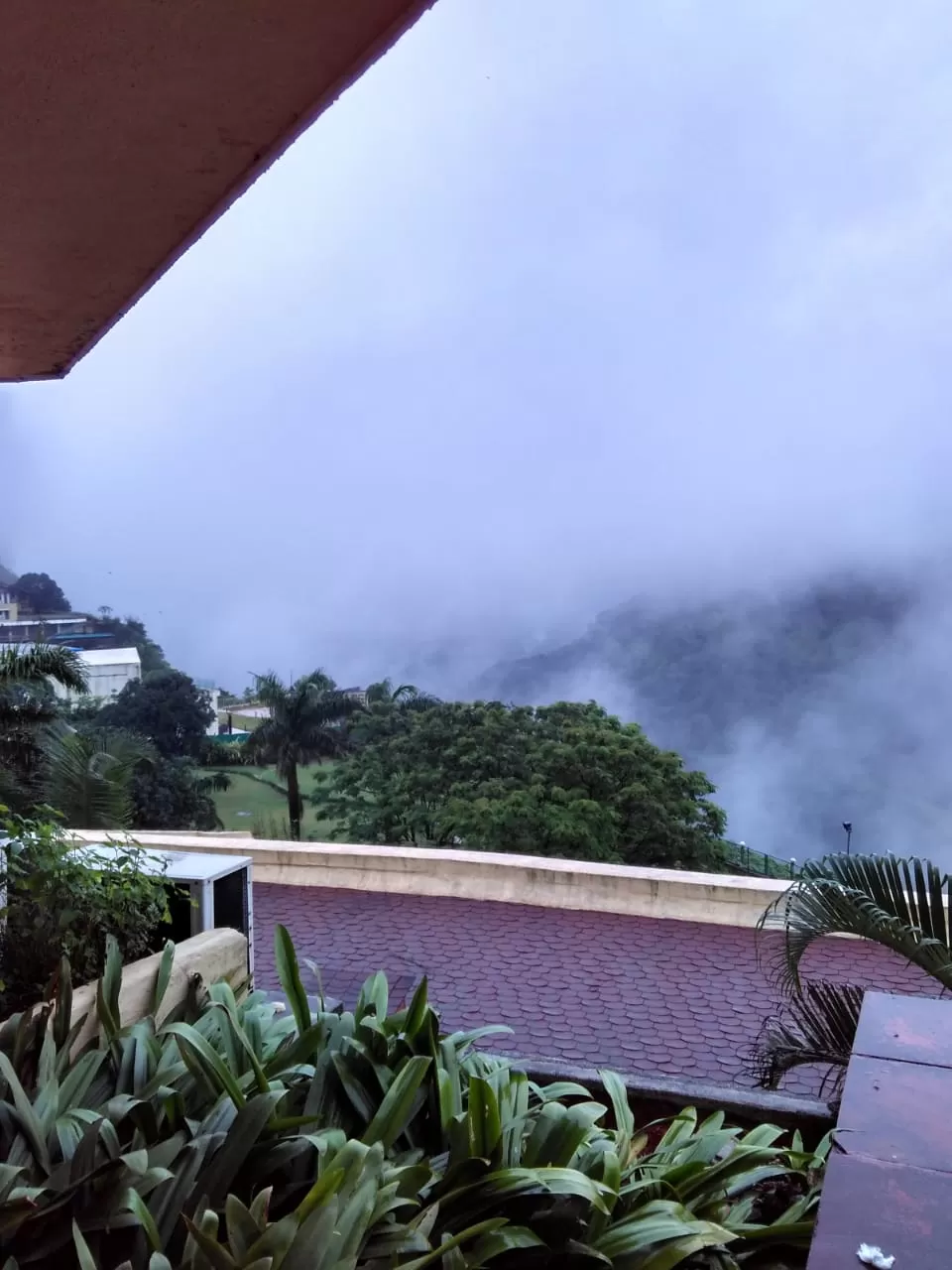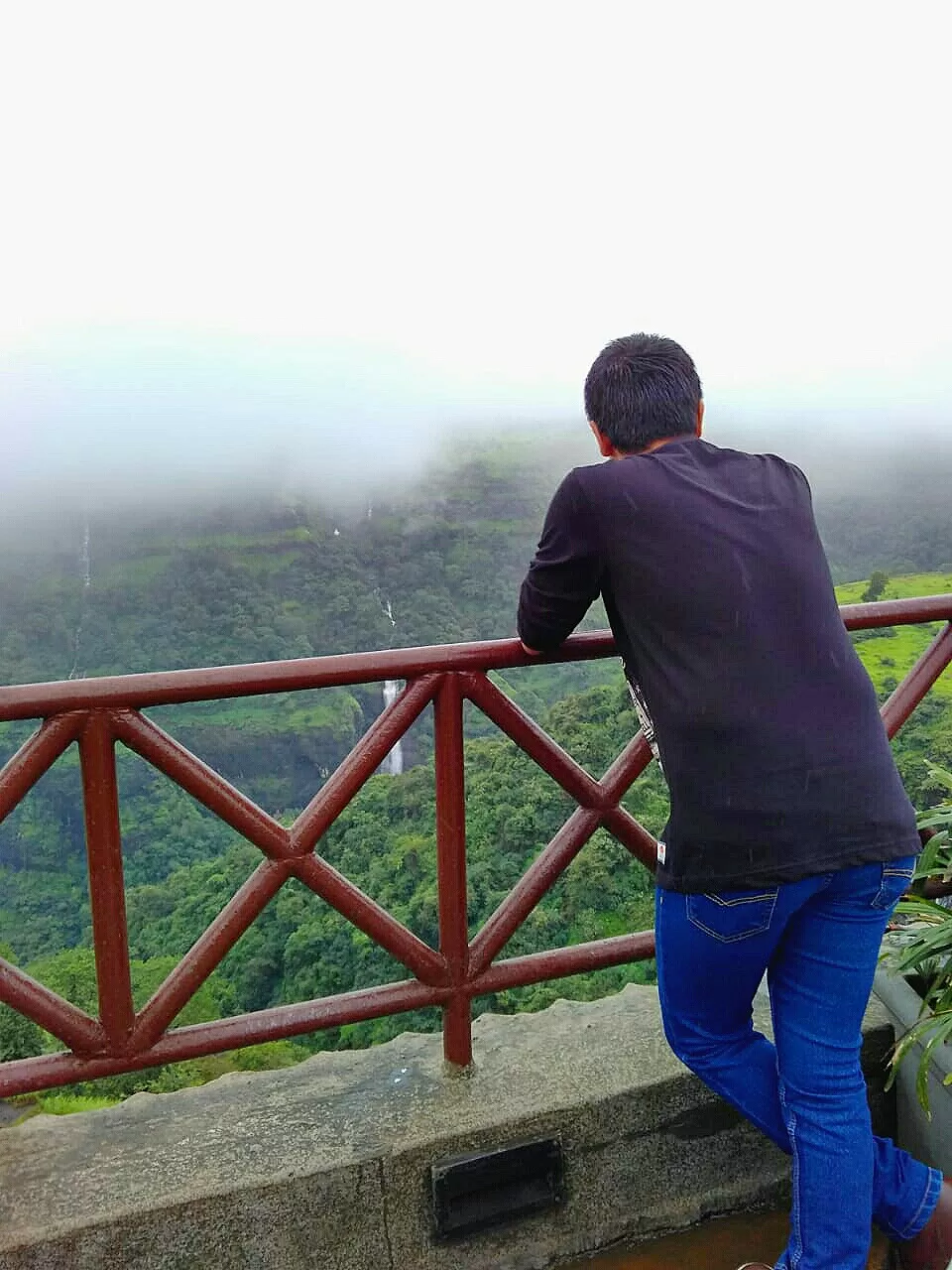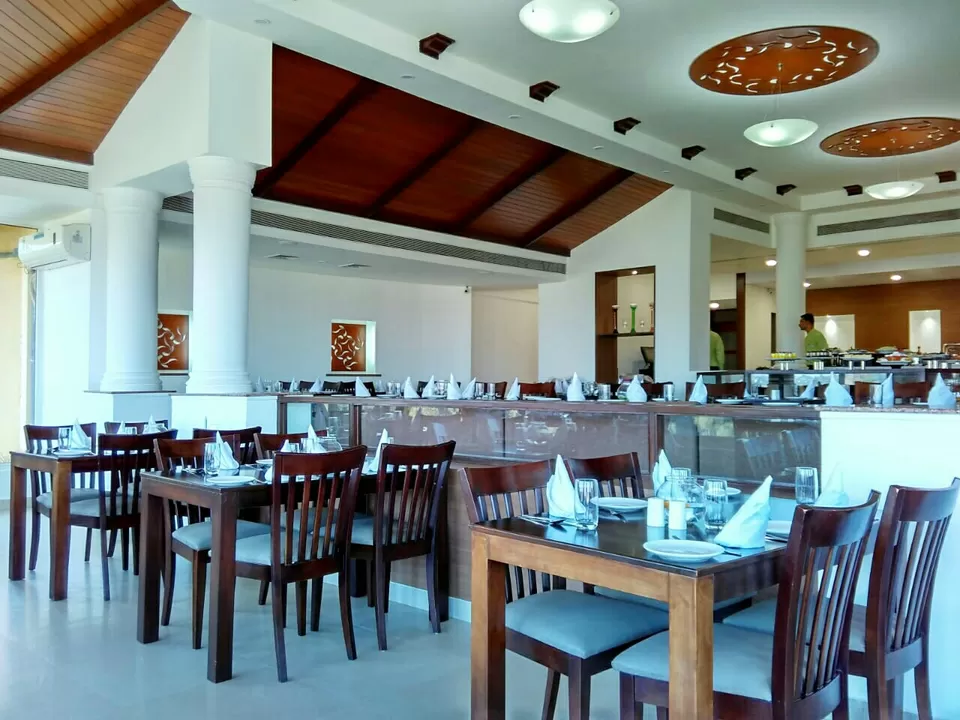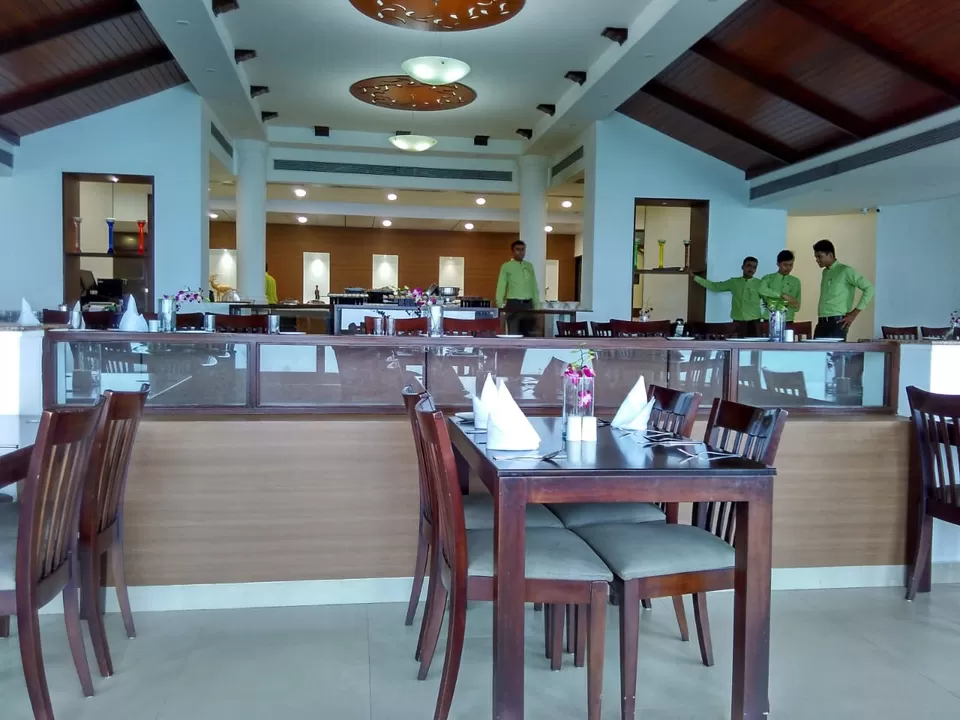 AMAZING VIEWS ( interesting to see the surrounding natural beauty during morning & evening)...
Down below this level you will get Dutchess Restaurant (can move by lift or through staircase). It serves multi-cuisine buffets lunch & dinner.
Excellent sitting arrangements...
The food was great all the times, though on the higher side and all the views from this restaurant was really superb...
Entire staff was courteous & very helpful..
Over-all, a very well maintained property with full of greeneries around - truly a nature's paradise….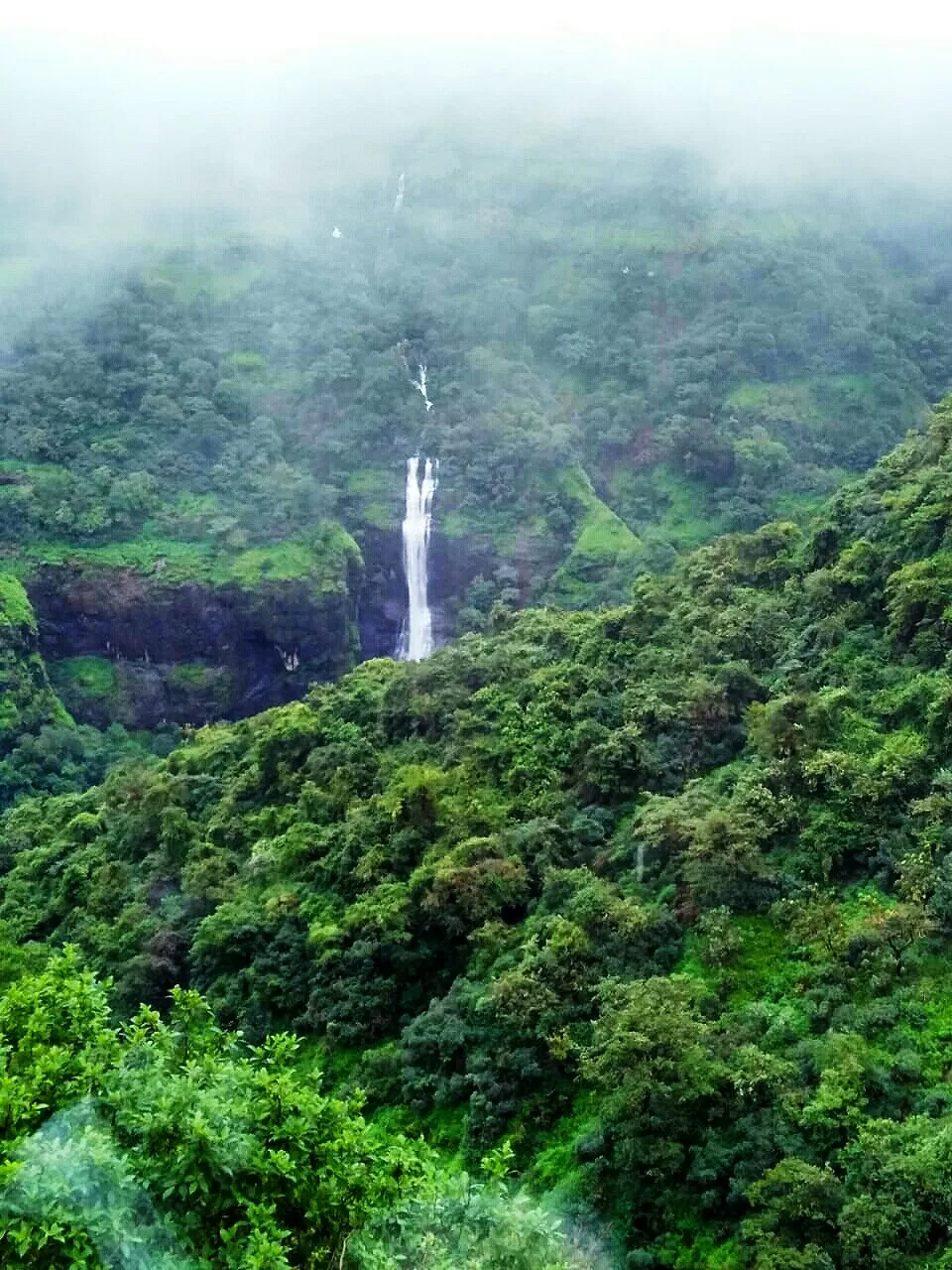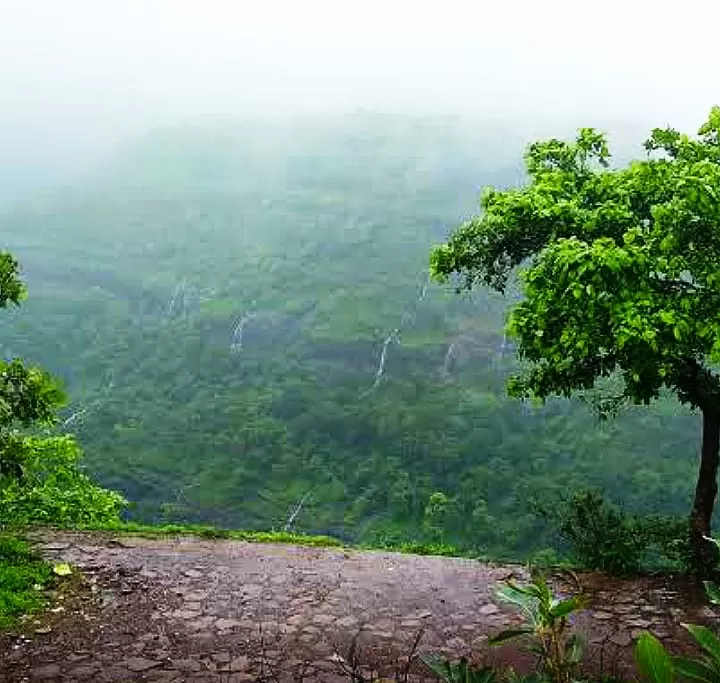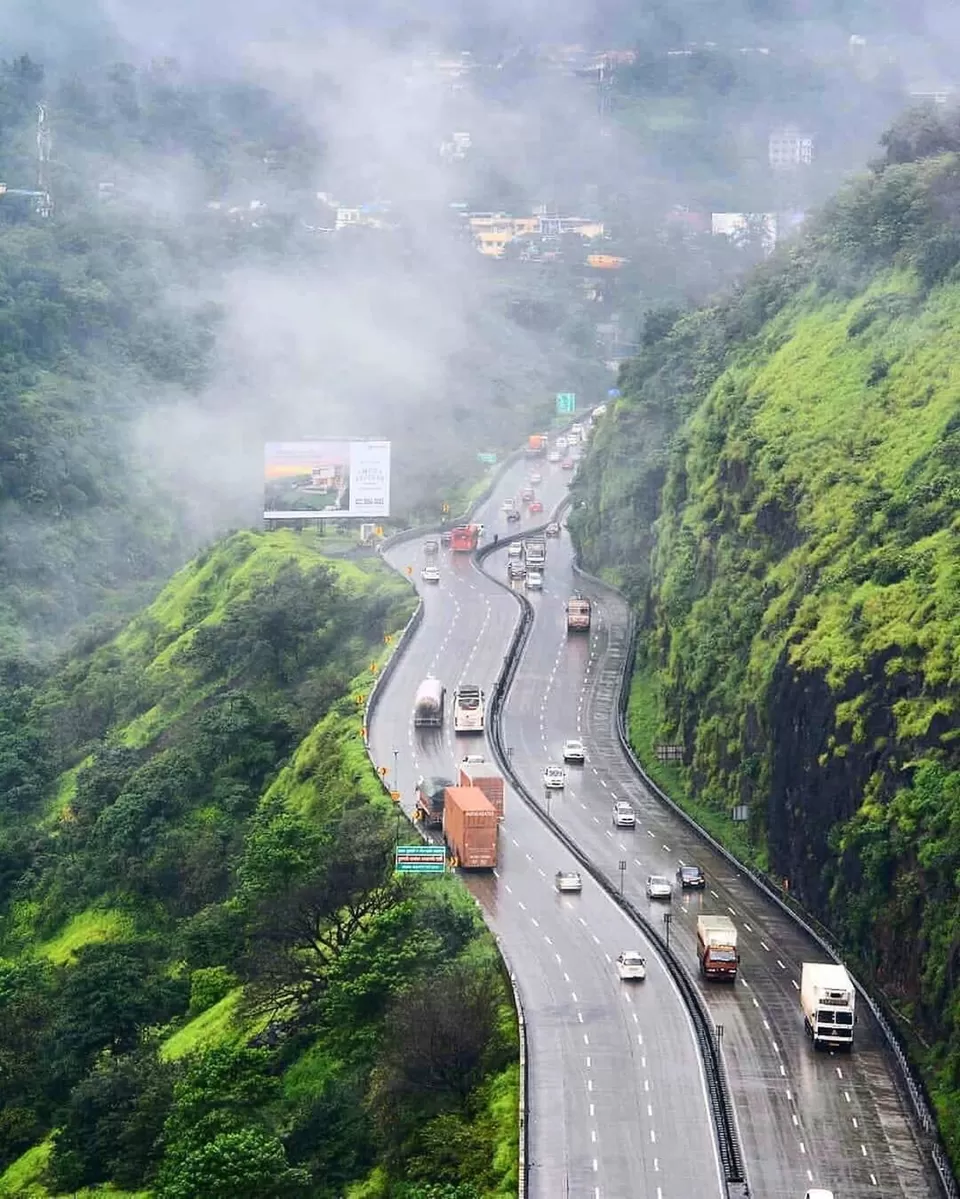 As such there is not much to see at Khandala during monsoon …. But to enjoy evergreen hills and nature amidst misty and foggy atmosphere .
You can see ………
1. Kune Water falls (it's the country's 14th largest water fall dropping down from a height of 200 meters at a cohesive force)
2. Rajmachi Graden (Also called Monkey Point , nice place with lots of monkeys …….. the view of the express way from top is wonderful and the valley with its waterfalls are awesome but very muddy during monsoon) .
A Visit to Khandala during monsoon is always memorable !!