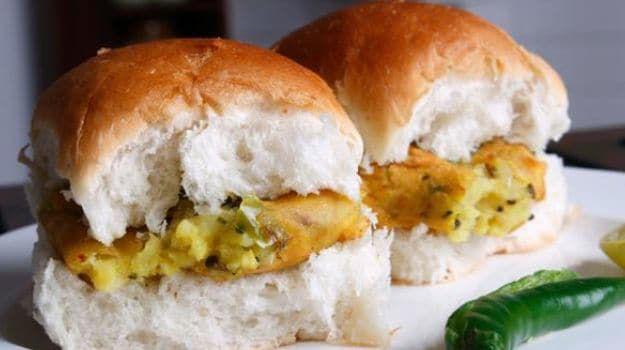 Mumbai is a city that, indeed, never ever sleeps... and needs to be fed around the clock! There is no end to the varieties of food you can munch on, irrespective of what time of the day (in this case, night) it is! A lot of locals will swear by the places listed below, some may have memories attached and some may be completely new, but it's worth a visit! Here is a list of all the major and famous places of Mumbai, where you can rely on post 12 A.M.
1. Bhurji Pav / Omelet Pav @ Churchgate station.
This place, without any doubt, has to be on the top of the list. You will get one of the craziest yet yummiest egg dishes at super affordable prices. No wonder, it's crowded every time you visit. This is a must visit place and an experience to eat here should not be missed. Although, Mumbai is safe city, but it'd be all the more fun if you are in a group, as a lot of small time workers and taxi drivers too, tend to visit this place.
Open till: 3 AM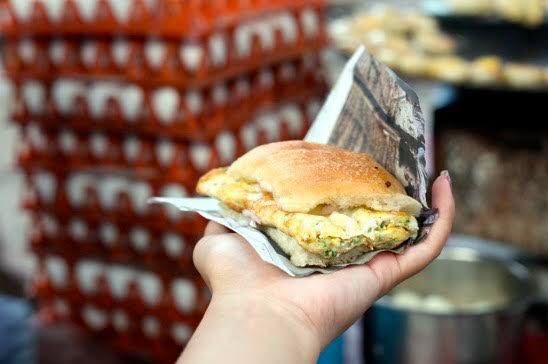 2. Butter Pav Bhaji @Tardeo
A spicy blend of veggies on hot tawa served with pav toasted with butter, is worth every penny. Sardar Pav Bhaji centre is often called by locals as 'World famous in Mumbai', and be rest assured that it is one of the best in the whole city.
Open till: 3 AM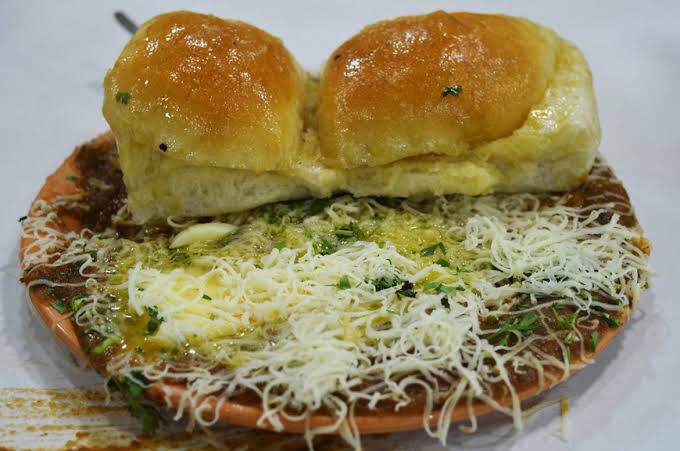 3. Kebabs @ Colaba
This iconic food at an iconic place is every tourist's & local's delight. Bademiya restaurant, located near the Taj hotel, sees visitors flocking all round the clock to have a bite of the delicious Kebabs.
Open till: 4 AM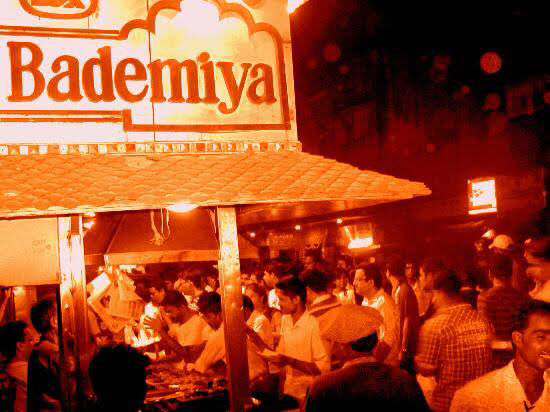 4. Kathi Rolls @ Bandra
Sigdi, a rare place in the lanes of Bandra is one piece of heaven for late night foodies, as it doesn't only serves the food post midnight but also delivers the food till the wee hours of the morning. They specialize in Mughlai and Chinese.
Open till: 4 AM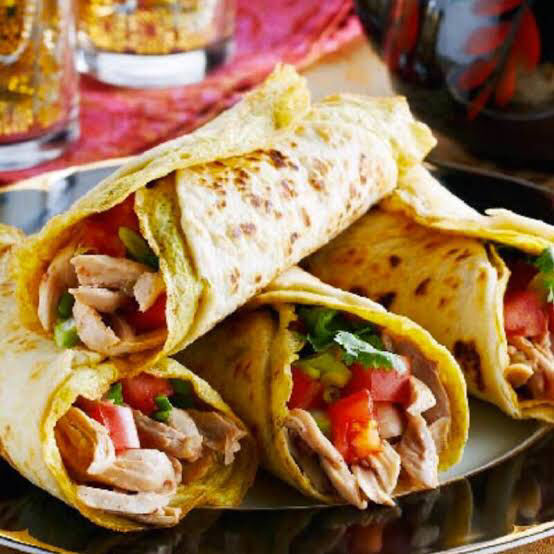 5. Sausage Pao @ Malad
With a large Christian community thriving well in this region, you can expect the 'Goan Cart' to be crowded most of the times. It's family run and serves traditional non-veg food that includes steaks, beef, etc.
Open till: 1.30 AM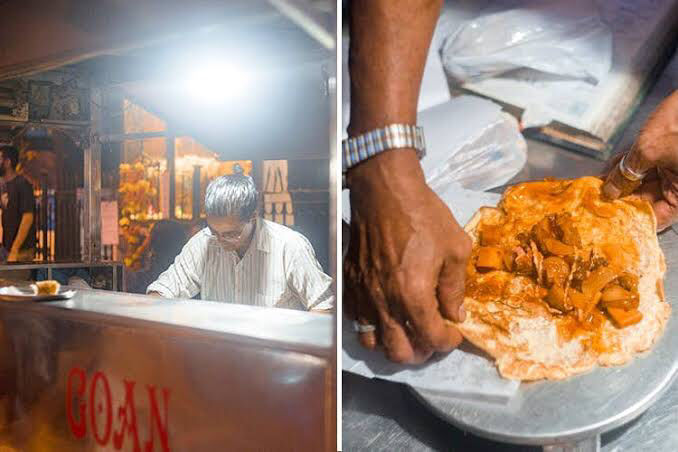 6. Paneer Bhurji Pav @ Andheri (W)
A popular spot just near the station, Suresh ki Bhurji pav is one place that you cannot try to miss, as its always very bustling and has a large fan following.
Open till : 3 AM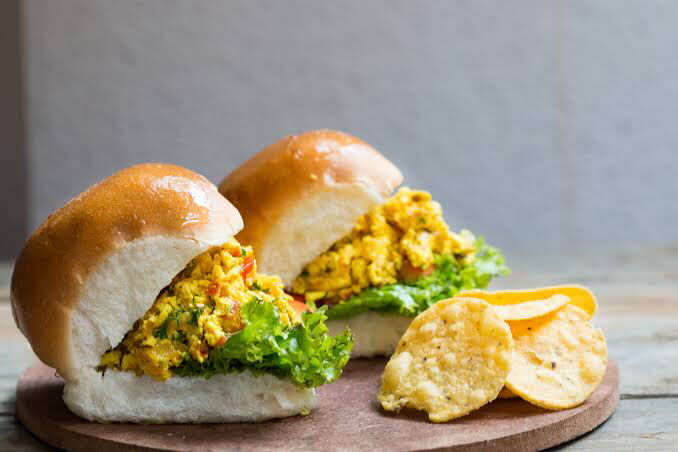 7. Schezwan Fried Rice @ Bandra
Sushant Chinese centre near Linking road, is a retro style food cart that serves lip smacking Chinese in an Indian version. Try the Schezwan fried rice with Manchurian Combo.
Open till: 2 AM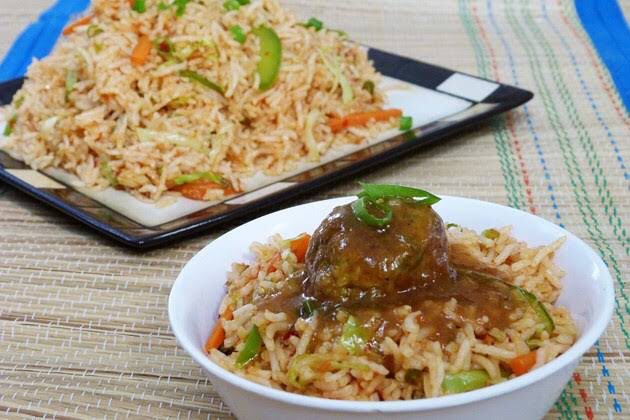 8. Ice Cream Falooda @ Charni Road
You must be living under the rocks, if you aren't aware of this amazing and happening place. Just out of the station, is a place called 'Bachelors' that seems to have an exact formula for desserts and ice creams. Be ready to get guilty on the calories.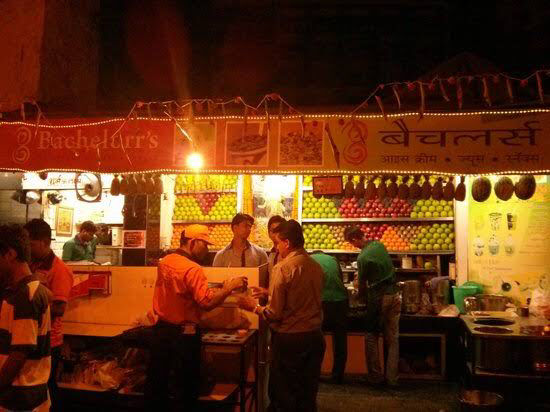 9. Mawa Jalebis @ Bandra
Just behind the Lucky restaurant near the station is a small shop that serves super rich mawa jalebis soaked in syrup which is fresh, crispy and hot.
Open till: 2 AM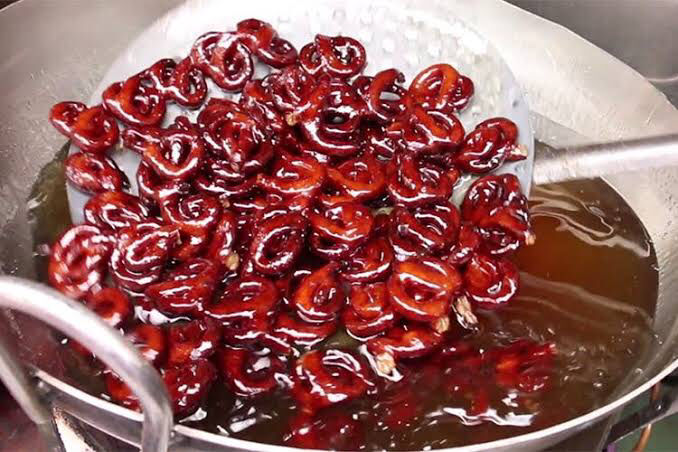 10. Phirni @ Andheri
Let's end this list with my ultimate favorite. Firdous Bakery near the station serves traditional made Phirnis in an earthen bowls which is garnished with almonds and pistachios. The great news is that you don't have to wait for Ramadan to taste this, as it is open all year round.
Open till: 1.30 AM