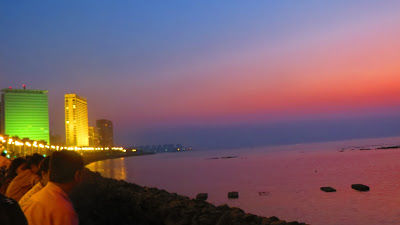 Bombay has always mesmerized me...it started with Bollywood off course but I still remember the first time I stepped into the city...I was 10 years old...all excited to finally see the place I'v been watching in movies...I had these random thoughts running in my mind like may be I'll spot an actor or two...click a picture with them...take an autograph...I had even planned to tell stories to my friends once I was back :P
But as we started to explore the city...even as a kid I could feel that there's more depth to it than what we watch in movies...Bombay or present day Mumbai is not just about the glamour...the soul of the city lies with its people...its culture...its love and acceptance for everyone who wants to live in this city.I know it sounds romantic...a white lie...a rosy picture...but isn't it how you feel about the one you love...you see all the positives and you just try and get along or ignore the darker side ;)
As I grew up I hoped and prayed that once ... at least once I should get to stay there...and experience the life...and I have to mention...this dream of mine was further nurtured by movies like - "Wake up Sid" - the way Konkana Sen sharma decorates her beautiful lil flat...the ease with which she stays there even though all by herself...the whole calmness amidst the crazy rush in the city...and Mumbai rains...I mean that movie just made you fall in love with Mumbai and for someone like me...It was an assurance that whatever I had imagined so far is going to be just like that.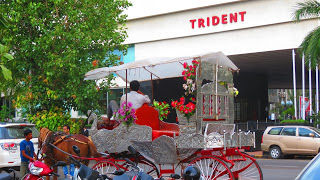 Well so June 16' 2012 I landed in Mumbai again and this time to stay...it was a tough period for me emotionally and I was looking for some respite by living my dream - living in Bombay...all alone...a nice lil place for myself with a lovely window to look out...my building was on a busy road but I didn't really mind the traffic noise through the night...Infact I used to like it...it gave me this comforting feel that I could go out anytime...there was no "Sannaata" to fear...Mumbai was moving 24*7 and I Loved it :) Morning time..sipping tea/coffee sitting by my window...I still can't get over it!!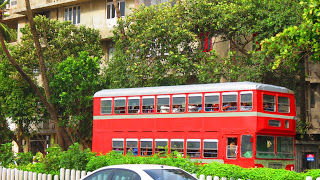 The best part about this city is that there are so many people who have come from outside that you never feel like an outsider...its like everybody around you is the same...some people know the city better and are eager to help you with exploring it and others like you are equally naive and wont mind joining you. The real beauty is that even if you are on your own...the city takes care of you...it will never make you feel lonely...the people around wont stare at you if they see you eating alone..like some lunatic....or like an outcast..and that's such a relief as that simply relieves you of the social pressure to be with people all the time.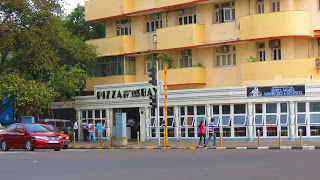 Also, a lot of people associate Mumbai with the hep night life...the raving parties etc etc..well yeah thats there too..but its not just about it...there's so much more...I think the calmness...the depth this city has, has been lost under this glam image . The amazing beach side cafes...eating joints...they are crowded yes but at the same time they give you your own space...so you never feel like loaded with people around you. And if you like solitude... just go to Marine drive and sit there...sip a cup of Chai from a local tea vendor....read a book...click pictures...talk to people around you if you feel like or just take a stroll...nobody will bother you...I mean that's like heaven as compared to other cities in India at least if I go by my experience.I used to love watching the sunset there...the orange sky covering the beautiful city and the sea reflecting it back...I'll always remember this scene in my mind as one of the fondest memories of Mumbai!!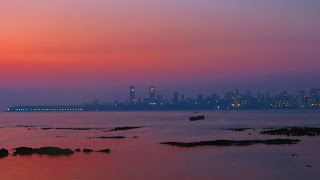 It's been 3 years since I moved back...2 years since I last visited Mumbai..and all the crap I hear from people who just hate it or have 101 things to say against it...I just have one one thing to say..you'll never know the magic unless you let it happen to you...unless you let go of your pre assumptions and look at the raw beauty of this City.
From the all Red "BEST" to the beautiful rocky beaches...the glam 5 stars to kick ass wada paaos...crazy traffic jams to soothing long walks... club it with insane plans with friends at midnight and lets not forget the cooking experiments ...this city grows on you.
As Yash Chopra said: "Mumbai is Infectious. Once you start living in Mumbai, I don't think you can live anywhere else"and well even if you manage to live (like me)...you'll always miss it like that long lost love...wondering what if it could happen all over again... :)