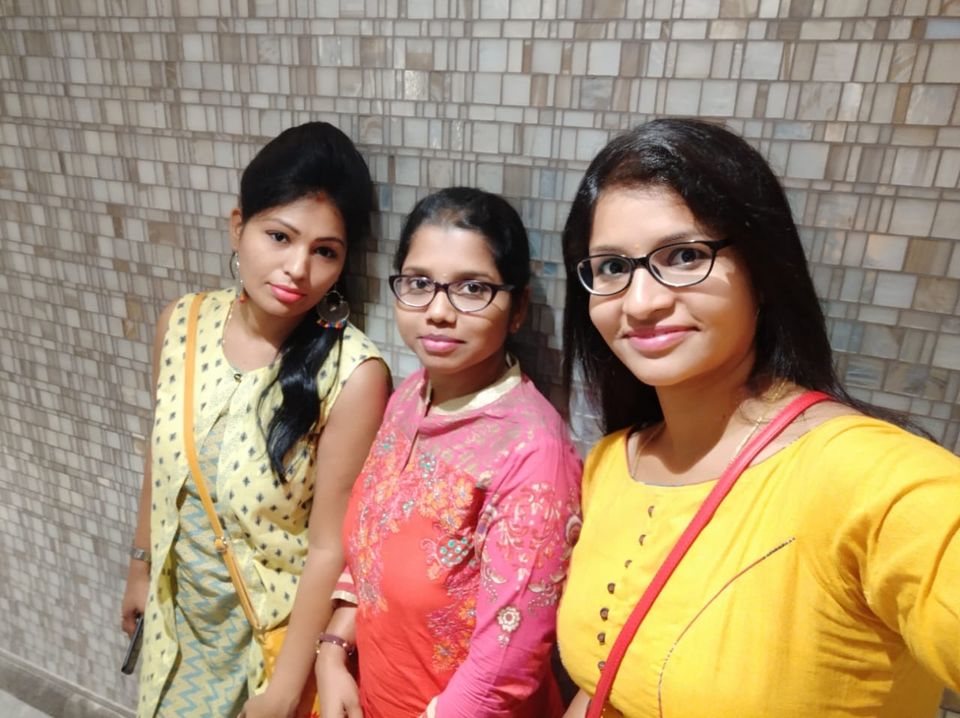 Many discussions, debates and choices.. Finally we decided to beat the heat in Mumbai... Jyothi and Sruthi took a long break from their families and finally stepped out giving time for themselves.. Tough for them to leave their kids [aged 2 n 5 years] but they managed in a great way 👍
Reached Mumbai airport from Hyderabad at morning 7 am and checked into Radisson Blu hotel in Andheri.. How can we explore Mumbai without blessings from Ganeshji ? 😜 so we decided to visit the famous Ganeshji temple. Took a taxi from Andheri and reached the temple. Now we felt we are actually in Mumbai.. Om Sree Ganeshaya Namah 🙏 . After darshan we had yummy breakfast at the cafe just outside the temple.. It was very crowded and the food was yummy..
From there we visited Maha Lakshmi temple and reached Haji Ali Dargah.. however couldn't get into Dargah as it is closed due to high tide waves.. So, decided to make it in the later evening..
Took a Taxi from Haji Ali Dargah to explore Mumbai and started through the Bandra Worli sealink. The driver showed us few of the famous places from the taxi itself and few of them are Antela, Salman Khan dream home, Saruhkhan's Mannat etc,.
He dropped us at Mumba Devi temple. We had darshan and started back to hotel.. Had some street food🥪🍲 and did a bit of shopping wherever we find the stalls on our way 😜 to hotel.
For sometime we lied down and freshen up and started in the evening to feel the night life of Mumbai.. Took an auto and reached Haji Ali Dargah by 7 pm and this time we are able to get in.. It was a pleasant experience and we wonder how the water vanished completely by night 😲... Did some shopping and had capsicum garlic cheese sandwich.. It was really yummy 😋 wherever possible we took few pics and finally reached Bandstand beach.. One of the best thing in the beach is they gave mats for rent to sit... We took 2 mats and sat for long time.. Loved the sea breeze and guess what.. Chai and few snacks in hand made the moment much more refreshing 🥰 Tried the Pav Baji and Chat in the famous street food center near to the beach.. We were like kids enjoying without thinking about anything.. 🙂🙂 Finally took a taxi and left to hotel around 1.30 am... We all 3 had a great sleep thinking about the next day fun 😘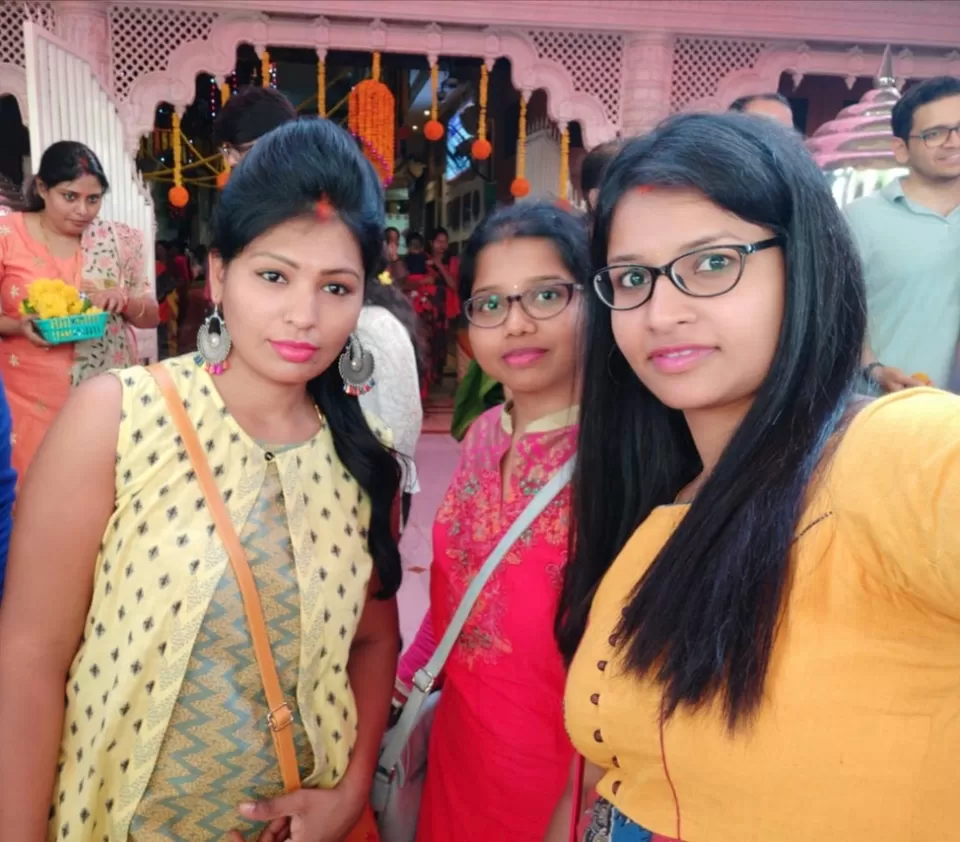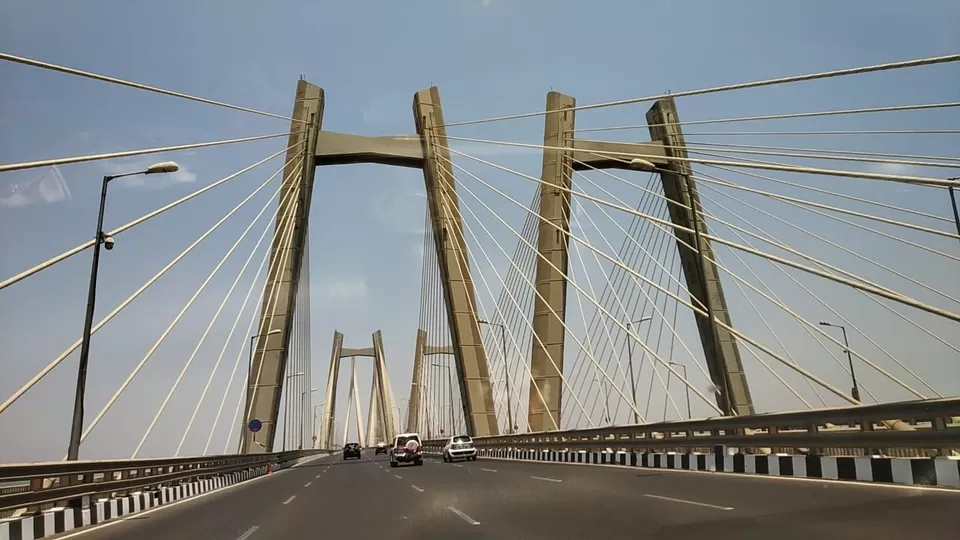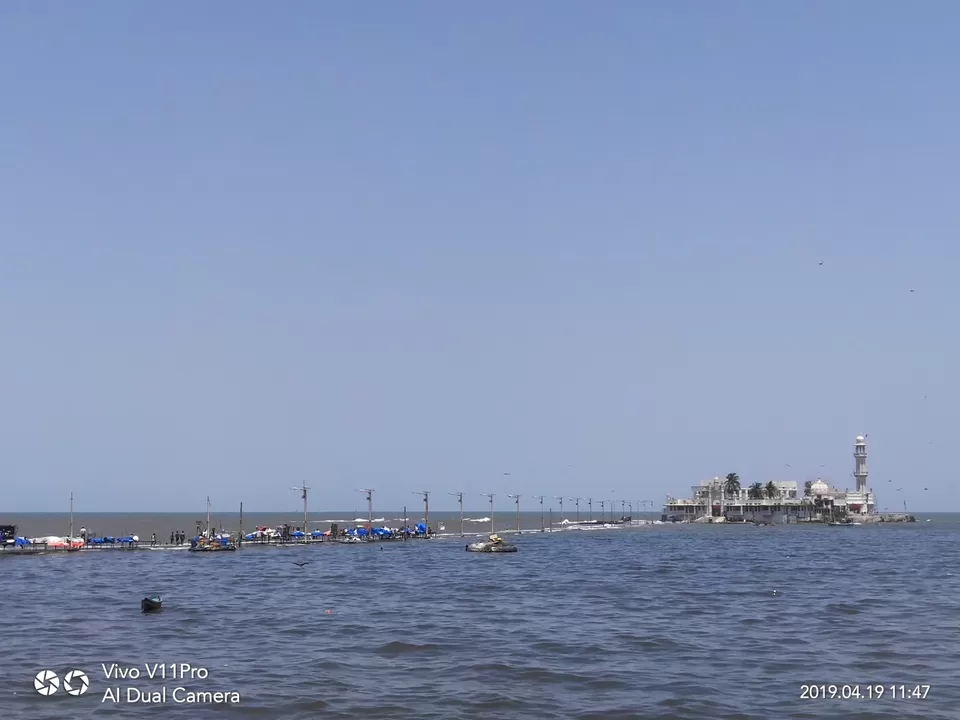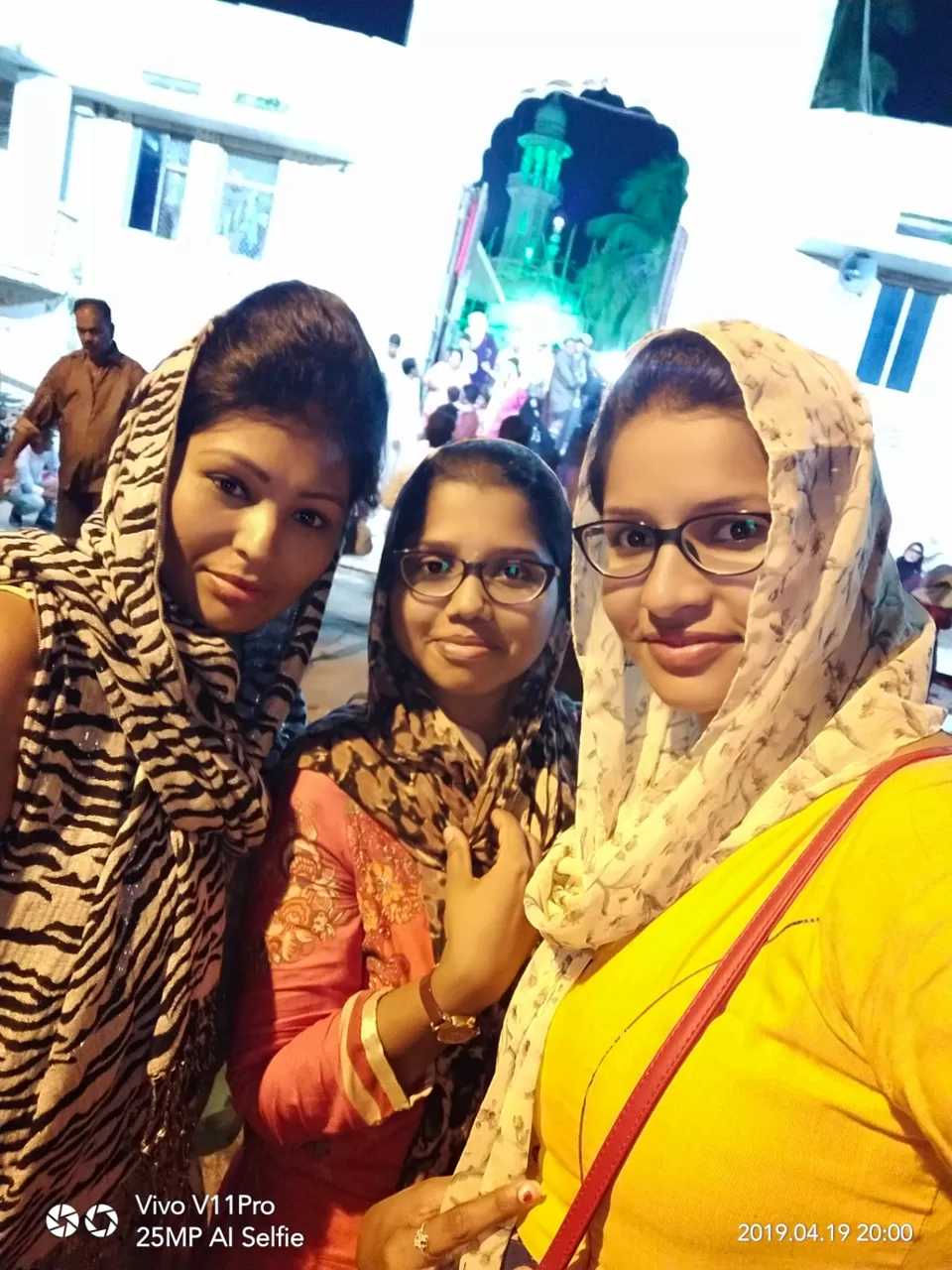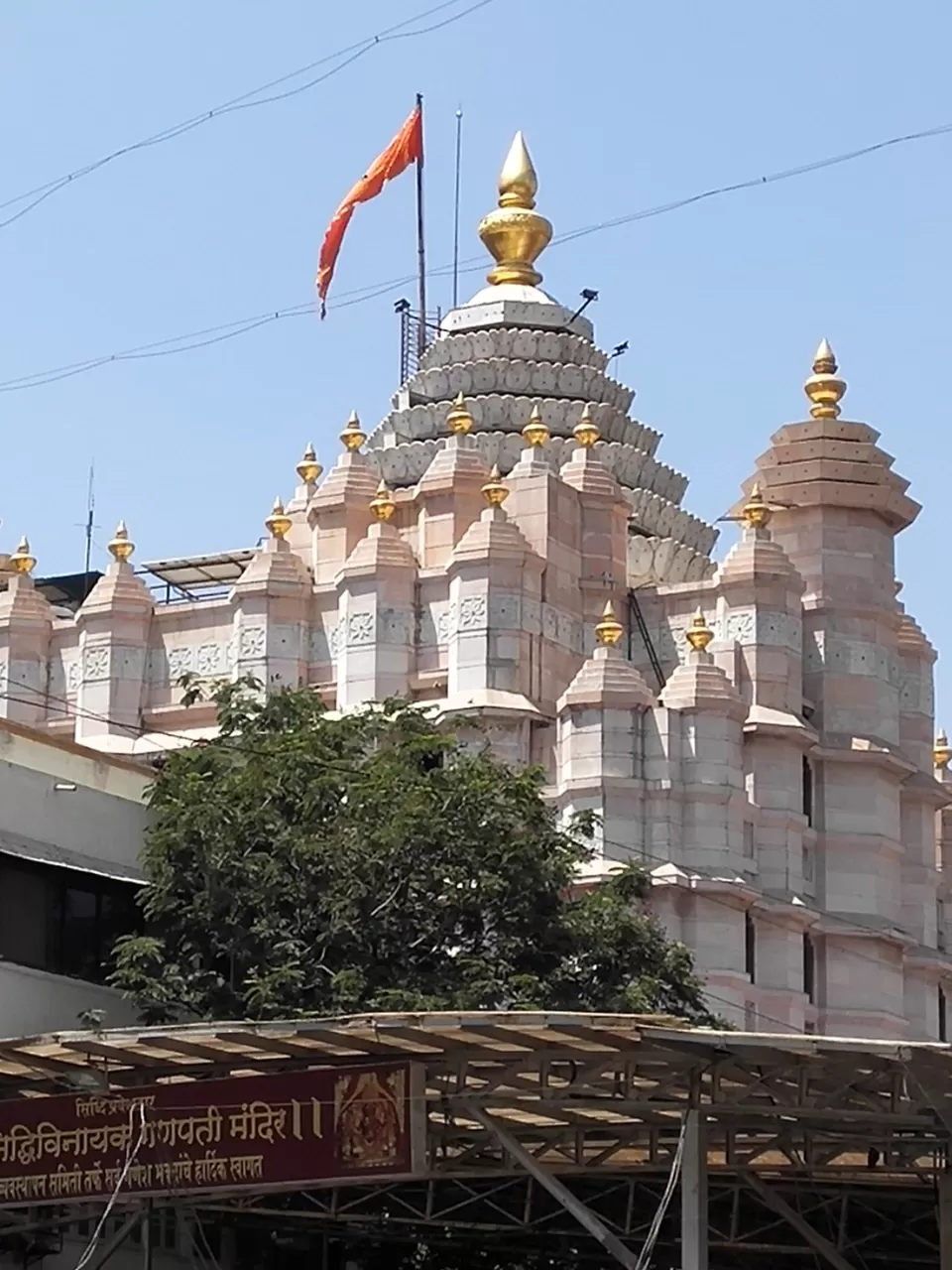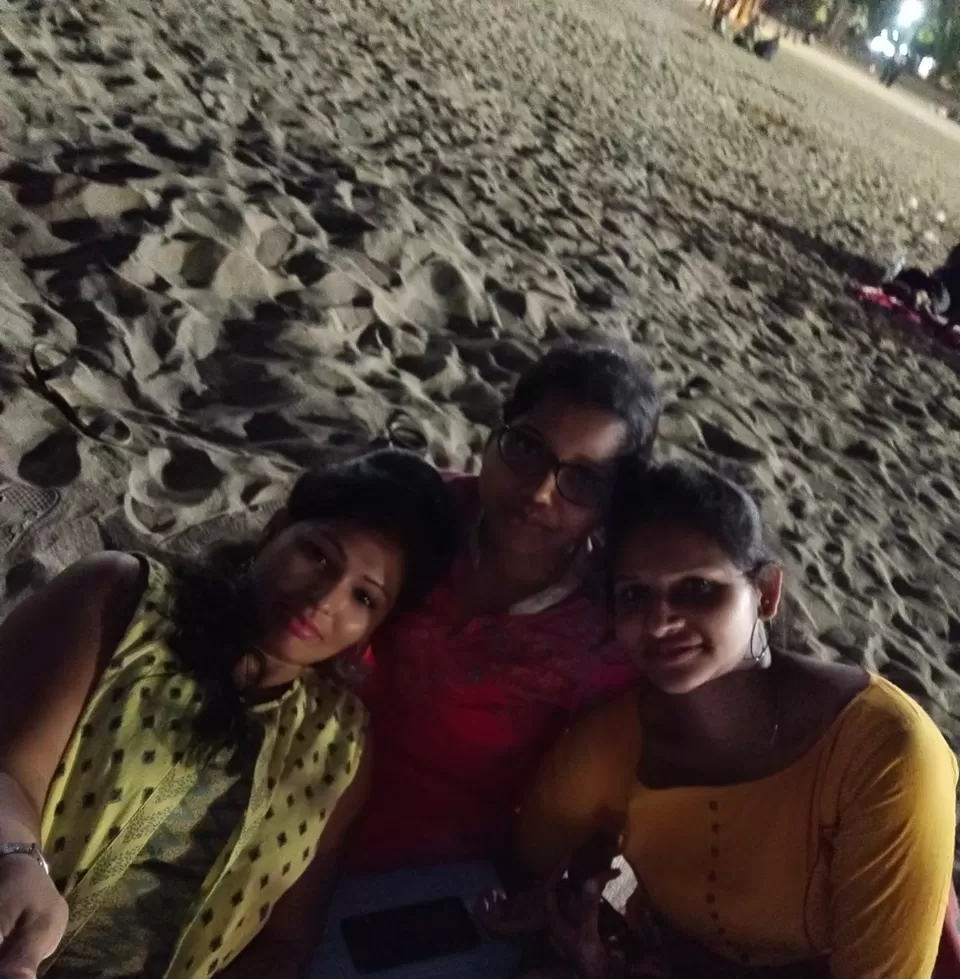 Taxis and Autos are too costly in Mumbai.. So, this time we decided to try the local train🚂🚋🚃. Took a local train to Church gate and visited the Gate way of India.. From there we took a Ferri and reached Mandwa port.. we couldn't find much time to go to Alibagh as shopping is our 1st priority 🤩 so, we spent sometime in the Mandwa beach and had lunch at the nearby restaurant and returned back in the speed boat .. It was a risky water ride 🌊 as there were no life jackets.. Though it was risky, I loved it ❤
Hurray... Now it is the time only for shopping.. Visited few of the street markets like Fashion Street, Bandra street market and Colaba market.. We all picked up few fashionable clothes, shoes, perfumes and bags.. Bad part is time is running badly and soon it is 10 PM. We completed our shopping and headed back to hotel. We all took few minutes to freshen up and went to Juhu beach.. It is almost closed as it was almost 12.30 AM... We rushed to one of the best restaurant for dinner... Later, we took an auto and reached the hotel.. Had a good talk for sometime and soon went to sleep 😴😴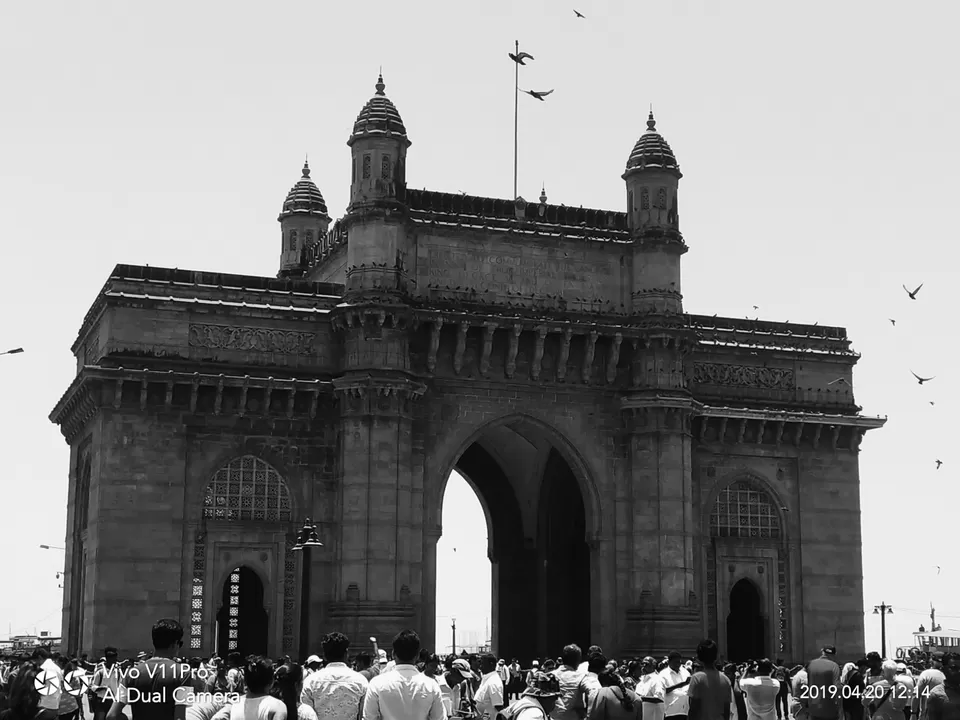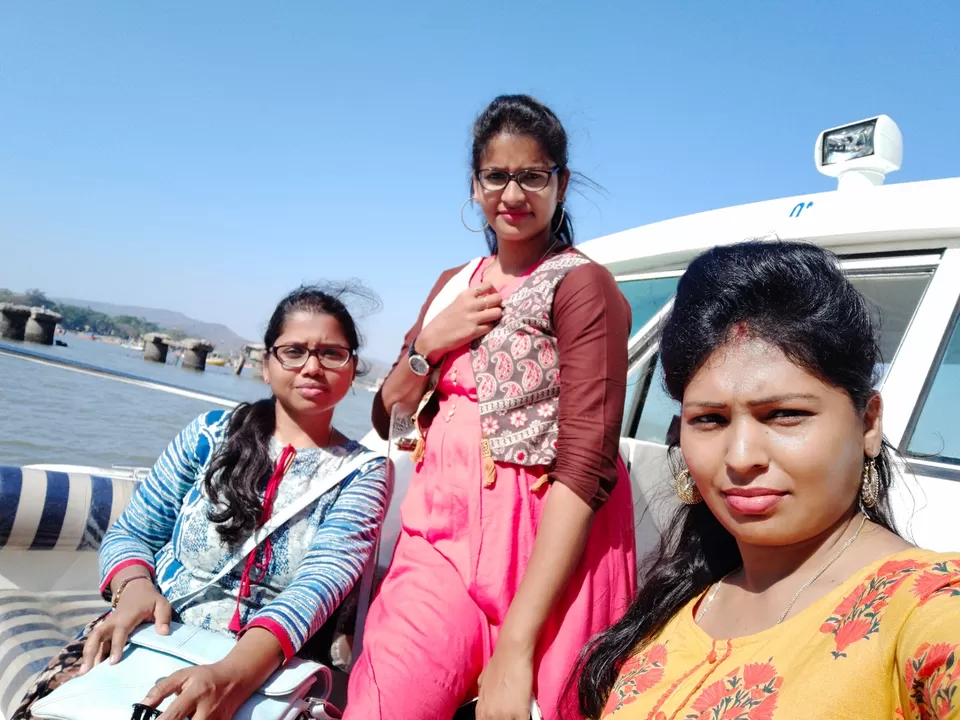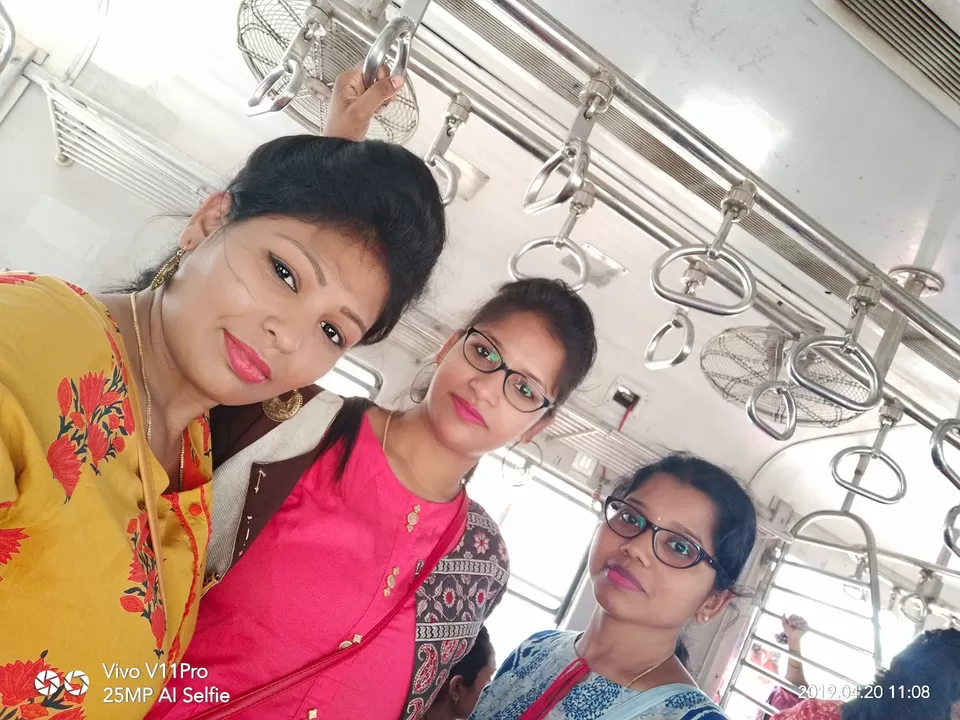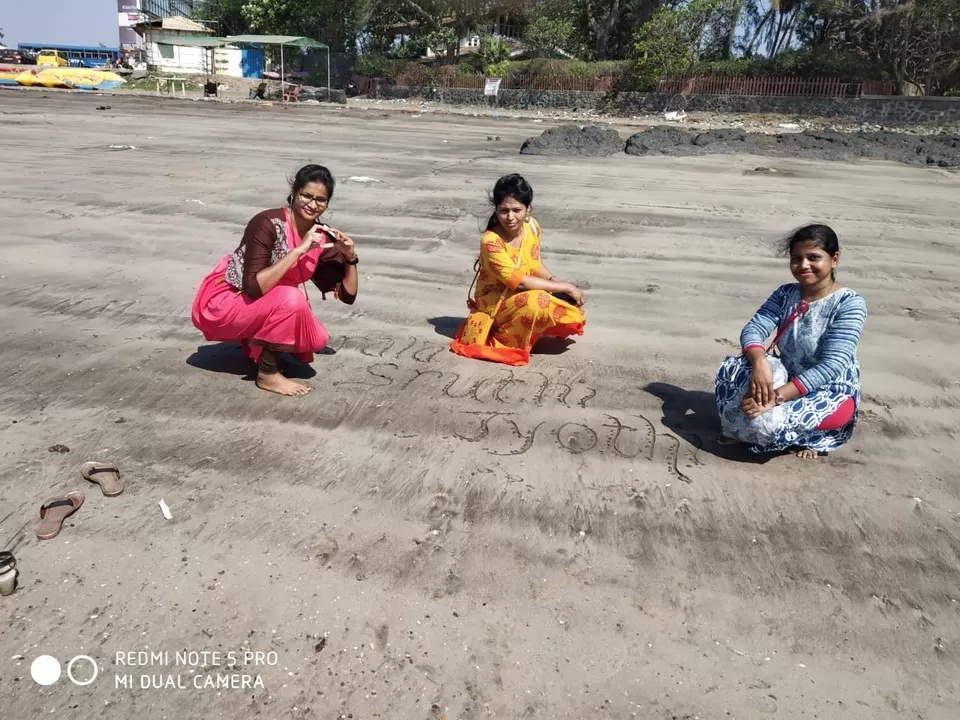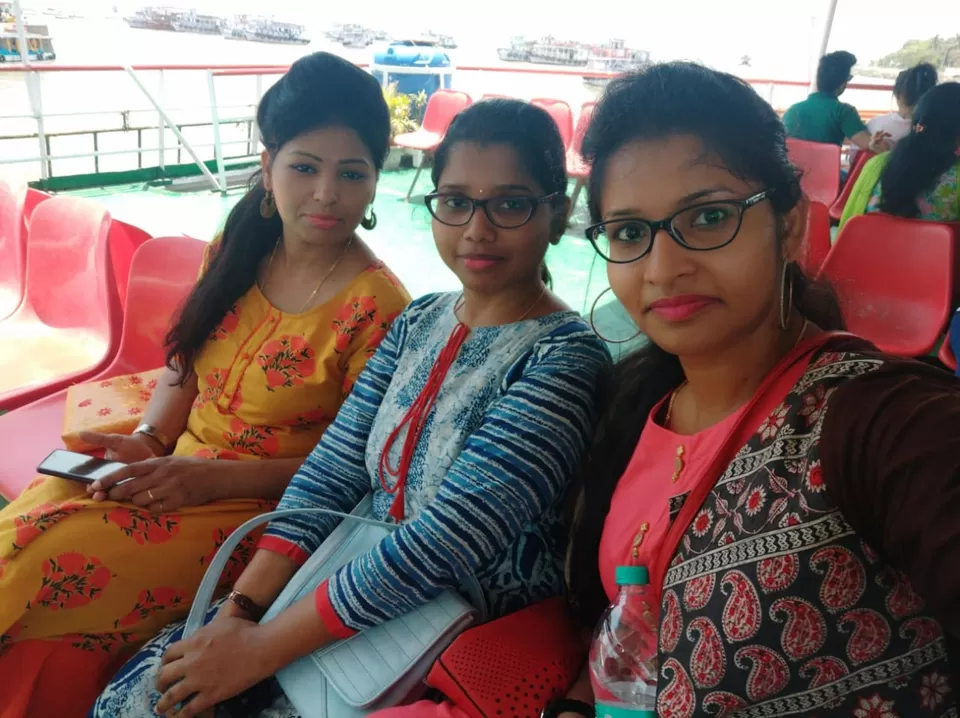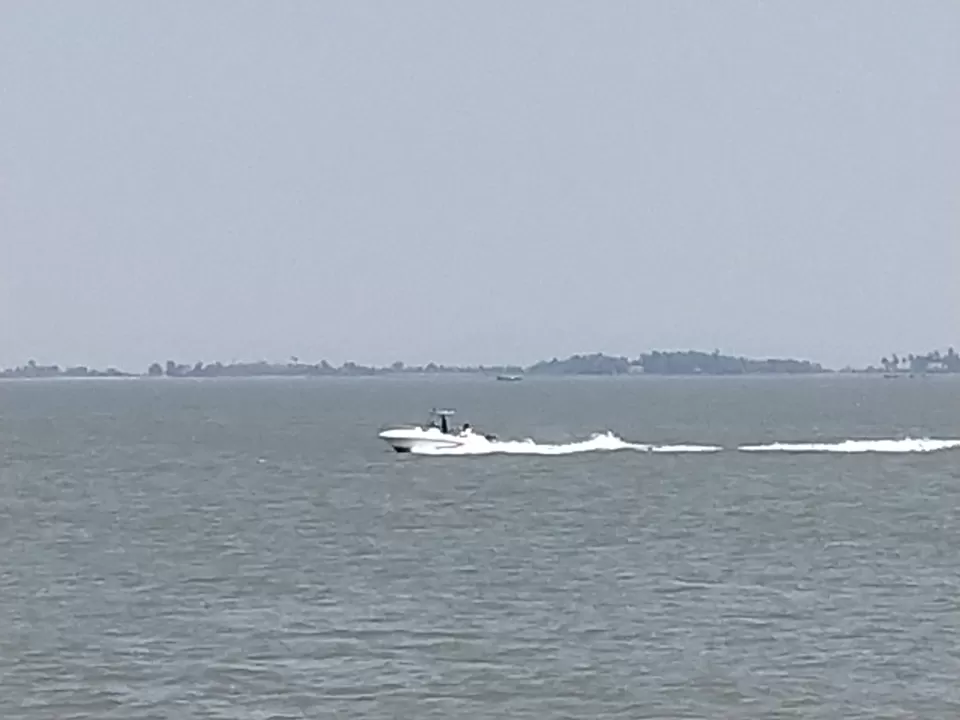 Finally, our trip came to an end... However, before checking out the hotel we still managed to go to the Ganeshji temple and a quick shopping at Bandra market. Before we leave we experienced the Mumbai local train crowd.. OMG 😱 we were just pushed out without any 👣 by the crowd at the Andheri stop.. Literally we laughed for so long thinking about that situation 😂😂. Reached the hotel and checked out and finally left to Airport ✈ we were bit late to check in the baggage, however managed to and successfully boarded the ✈. Within no time we are at Hyderabad and on the way to our homes 🏠.
It was a great trip though it was just 2 days.. 🥰