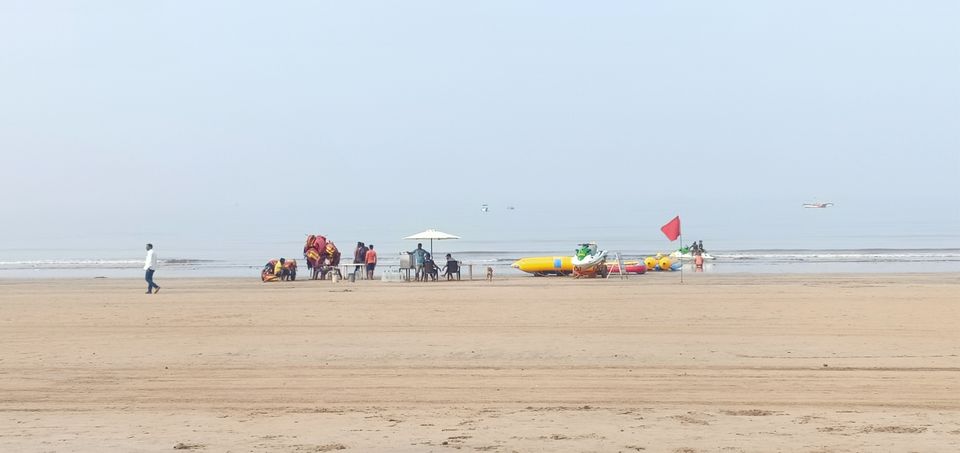 Hello Travelholic,
Hope all is well
Thanks God for care my travel world
CheLa The Excited Traveler welcome you again,
This time covered Juhu Beach in Mumbai ,
When my flight late
Than suddenly make plan to visit Mumbai famous Beach
None only Juhu Beach
It's was 13th January , Monday morning
I came from Bangalore to lead back to home Delhi.
I observed their are something different for silence and become cool mind , feel refreshed
That's why we visit on Beach again and and .
_+-++-+-+-+
B.E.A.C.H.
Best Escape Anyone Can Have
There's no place like home. Except for the beach.
I'm a real nature lover, so whenever possible, I like to get to the beach or get to a forest or get somewhere there's fresh air.
-+-+-+-+-+-+-+-+-+
It's was pre planed flight booking, but missed due to heavy traffic of Mumbai city
Than again pay 3250 for safely landed in Delhi .
It was my worst day of January , something big happened with me .
Trust go to hell
But we turned from edge and try to forget some issue ,
My ended of this trip very horrible and past experience always teach us much more.
Dear Smart Flyer! GoAir would like to inform you that for your PNR MCCR4K the flight G8-319 on 13Jan'20 from BOM to DEL has been rescheduled to depart BOM at 12:00 hrs and arrive DEL at 14:20 hrs. This change is due to issues beyond our control. Kindly Ignore the SMS if booked as per scheduled flight timings.
This message leads to Rome on Beach.
.
.
Juhu is popular for lively Juhu Chowpatty Beach, a long stretch where casual cricket matches are played, and beach vendors offer snacks like bhel puri and ice cream. Nearby, chic bars serve everything from local beer to cocktails, while the white marble ISKCON temple serves up vegetarian fare and baked goods. Contemporary and experimental plays take the stage at Prithvi Theatre.
Wonderful beach for a quiet walk in the morning when it is less populated. In the evening it is difficult to get parking space in the evening as it gets crowded by public as well as food vendors. There is no policing to control or direct the traffic hence it gets more chaotic.
Juhu Beach
Juhu is famous for Juhu beach, which is surrounded by Arabian sea on the west side. This is more famous among people who are crazy about Bollywood. The aesthetic effect of the beach has attracted many Bollywood actors to buy houses here.
Where is Juhu Beach Located ?
The beach has Versova on the north, Khar on the south, Vile Parle on the eat and Arabian sea on the west. The nearest railway station is at Vile Parle and the nearest metro station is at D N Nagar. Dadar bus stand is 15 km away from the beach and you can hire buses from Andheri or other parts of Mumbai to Dadar bus stand. From the bus stand, you can find taxis and autos to reach any part of the beach.
Best Time to Visit Juhu Beach?
The beach is open throughout the year and throughout the day. The climate is uniform throughout the year. Winter is the best time to visit and thus, you can find many tourists from October to March. The worst time to visit the beach is from June to September. This is the monsoon season and the rainfall is very heavy during this season.
Cost
Entrance to the beach is free. The activities in the beach will cost as per the service provider and the season.
Photography
Horse ride
Dancing monkey shows
Acrobat shows
Celebrations during Ganesh Chaturthi
Early morning yoga sessions
Indian freedom fighters' statues
Watching sunrise and sunset
Top attractions that are a little away from the beach are
Hare Krishna mandir
Chandra Prabhu Jain temple
St. Joseph Church
Juhu garden
Grand mosque
Vitthal Rukmani temple
Holy cross church
Why this beach is so famous ?
Apart from the beach view, enjoying the sandy beach and bathing in the sea, here are the top attractions to enjoy in the beach.
History of Juhu Beach
During 19th century, the beach was famous among salt traders and toddy tappers. In late 19th century, Jamsetji Tata purchased a land near the beach and built a bungalow. This initiated made many well-off people to buy lands near the beach. The beach is also famous for many Mahatma Gandhi walks as a protest during independence struggle. The famous picture of Mahatma Gandhi being led by a small child was taken in Juhu beach. After his death, a statue and a school were inaugurated in the memory of him.
Shopping and Dining places
You can find many vendors selling chat items and street foods in the beach. You can find toy sellers too. The beach is famous for tasting pav bhaji, a local snack item. You can find fairs during any festival season.
It's a trailer of mumt local sightseeing,
Because I traveled only some famous point in Mumbai like gateway of India , navy head office in sea , CST terminal and heritage building near railway station .
Thanks for connecting ,
Hope you enjoy and excited to visit Mumbai local
Take care,
Love you all
God bless you
Best regards,
CheLa The Excited Traveler