It was our first wedding anniversary and we had planned to head out to Kamala Mills in Lower Parel, Mumbai. Since we had heard a lot about this place and is also a 'Mumbai party hub' because it houses multiple restaurants and party spots.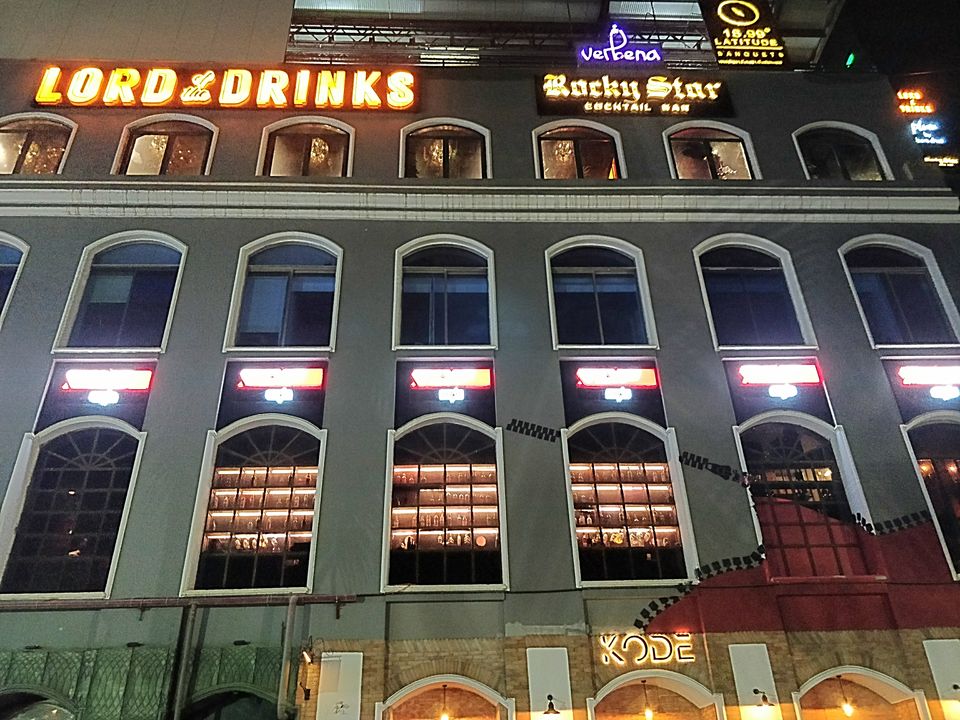 Place no 1: After the series of discussions and browsing we finally chalked out to visit Rocky Star cocktail bar which is famous for it's luxurious interiors. We took a cab straight from our home (to avoid drink and drive while we return) to this place which took us around 1 hour to reach (Mulund to Lower Parel).
Once we stepped in (around 7.30pm), we were completely stunned with the opulent interiors. From jaw dropping chandeliers to magnificent entrance door to posh sofas to super cutleries, this place was perfect for people who would prefer to talk over their drinks. After a few round of beers, scrumptious mashed potatoes and The Dubai (Hummus dish), too many clicks, an hour and a half had passed by and still we were in no mood to go home, BUT, we were kinda bored. And my better half suggested to explore another place within Kamala mills.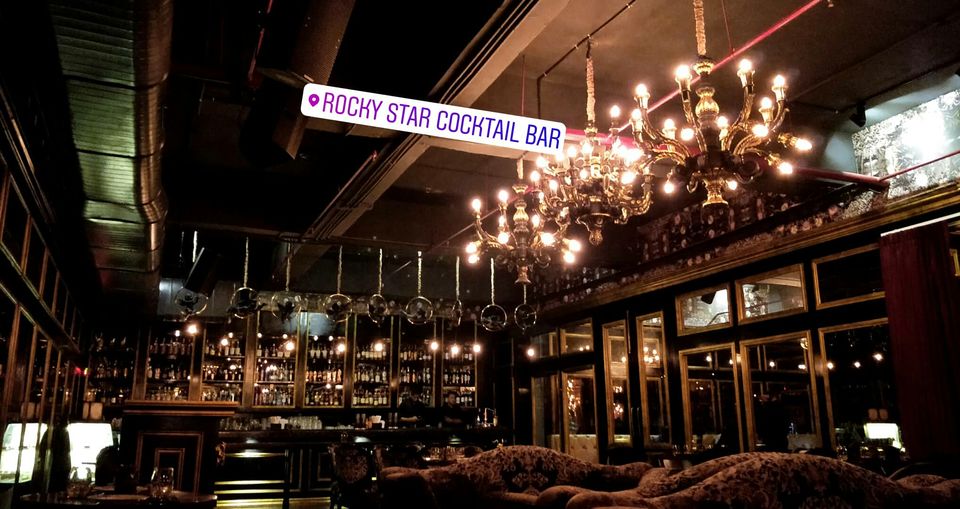 Place no 2: Again after series of browsing – reading reviews, ratings and menu, we selected LADY BAGA in Kamala Mills
Once you enter this place, you will forget that you're in Mumbai. This place leaves no stone unturned to re-create the goan shack feeling. The colorful boho – chic interiors are welcoming and refreshingly different. With the eye-catchy frames, shack tables, sandy floor, dream catchers and pretty murals. This was easy going place. Also, this place is very famous for goan food. Since we are vegetarians this place was all about goan vibe and drinks for us. After a few round of drinks, we were kind of hungry and here AGAIN !!!! popped the idea of hopping to another place for FOOOODDD !!!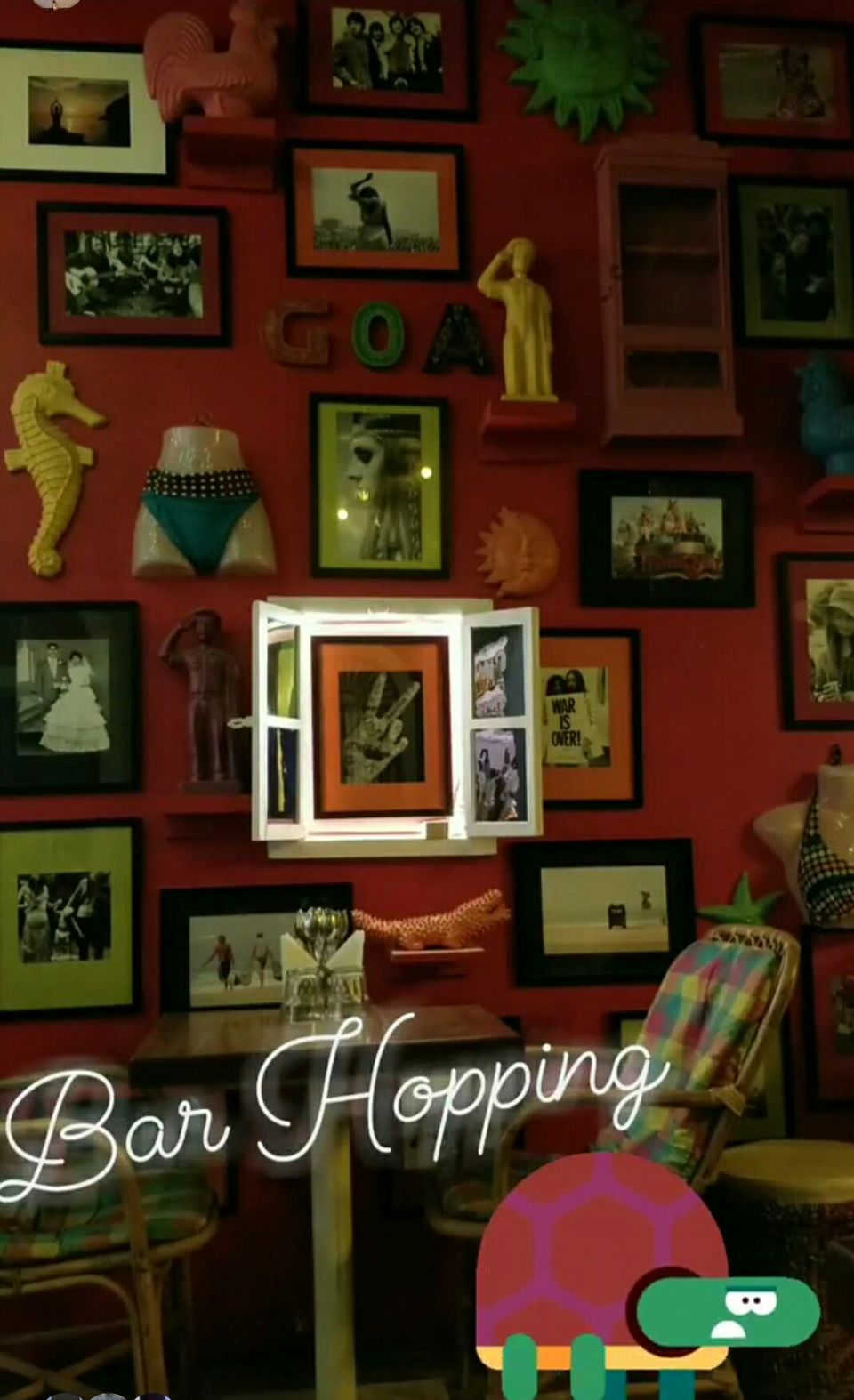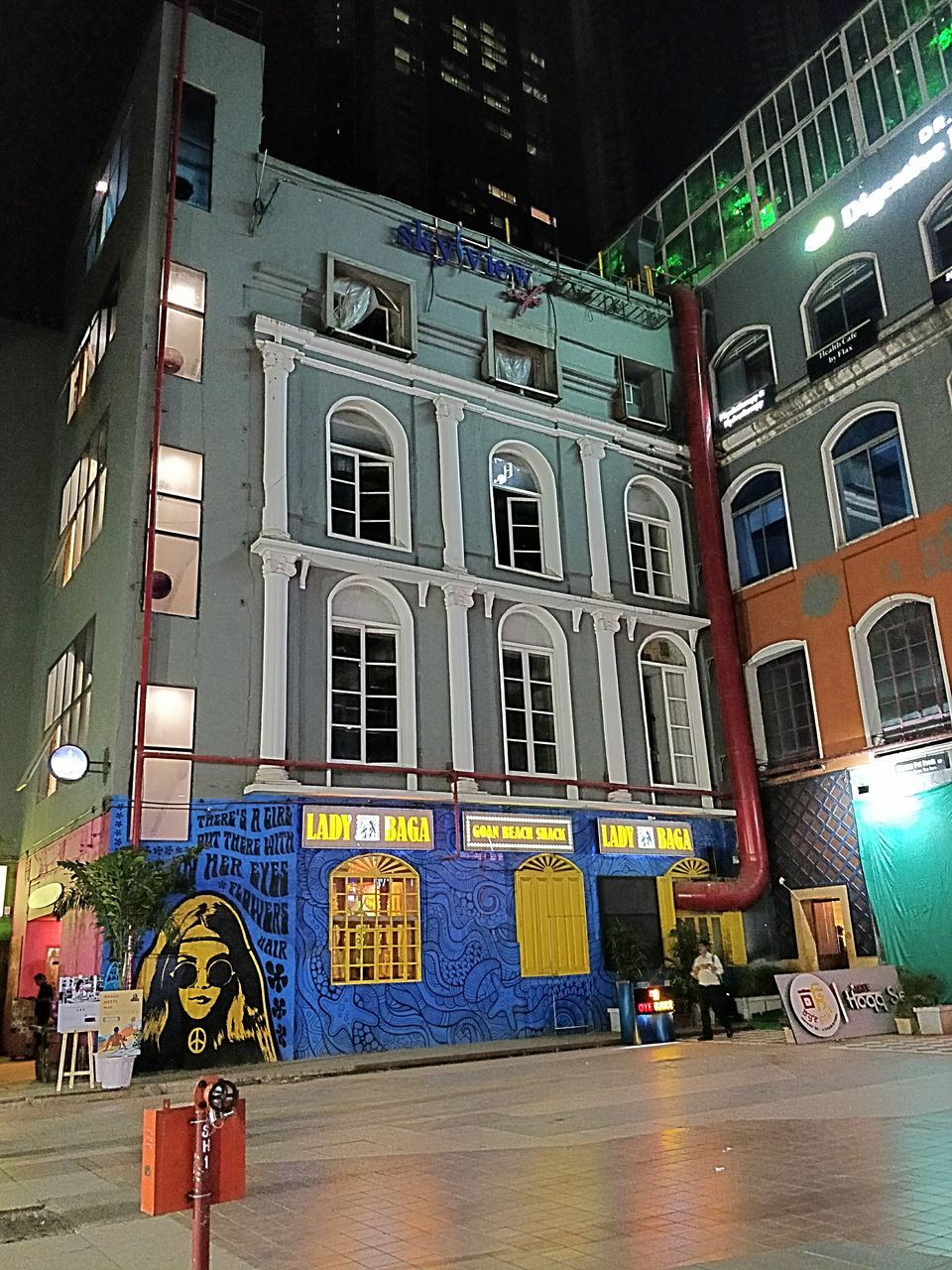 Place no 3: For this place, we did not browse for any reviews or ratings or menu. This place is extraordinarily famous in Mumbai, none other than TAMASHA ! (Next to Kamala Mills compound)
We headed here without even a single thought and forgetting to book this place in advance as recommended always!
Luckily, there was a table available for two and we were accommodated there easily. This place is so damn attractive with the ambience full of yellow hanging lights and a rustic décor.
Since we had a couple of drinks already at Place no 1 and 2, we wanted to crazily hog on the delicacies. We enjoyed the Alfredo Penne Pasta and Panner Lababdar dish. Our stomachs were still not full, but we thought to drink more and take this bar hopping experience to another level :) sooo we decided to go to another place AGAIN !!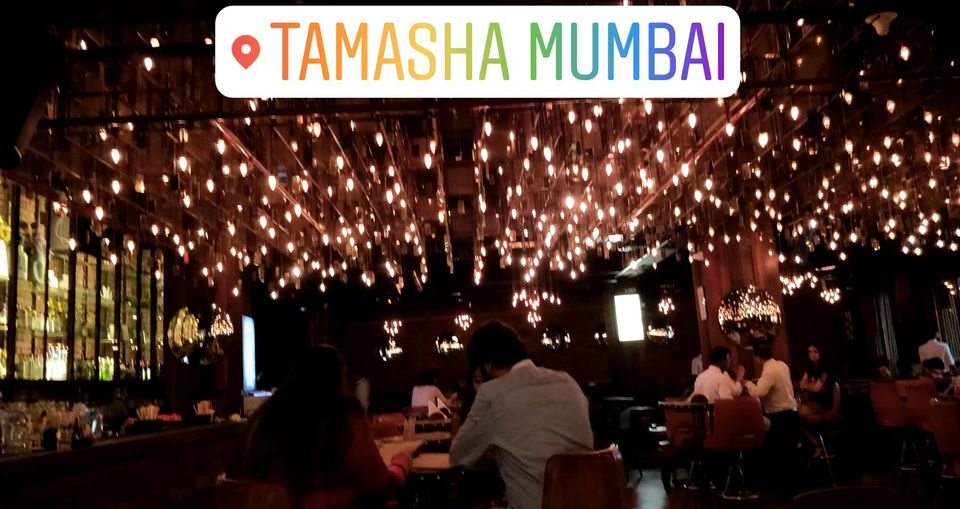 Place No 4: For this place, came back (to Kamala Mills) and we simply stood in the premises, starring at all the available options, since all these while we hadn't danced, we had an urge to do so.
& there we spotted this noisy place FLYP Café. As we entered this place, we were greeted by the loud music (exactly what we were looking for), dancing and walking waiters, crowd cheering the dj for his tracks and an absolutely cool interiors. After all the places – 1, 2 and 3, this is what we were looking for.
This was the place to let loose and dance on our anniversary night. We stayed here till quite long until we realized that both of us have to go to work tomorrow and that it is too late ! It was 12.30 am by then.
Like literally from 7.30 pm to 12.30 am, two of us were celebrating our anniversary. Crazy, isn't it?