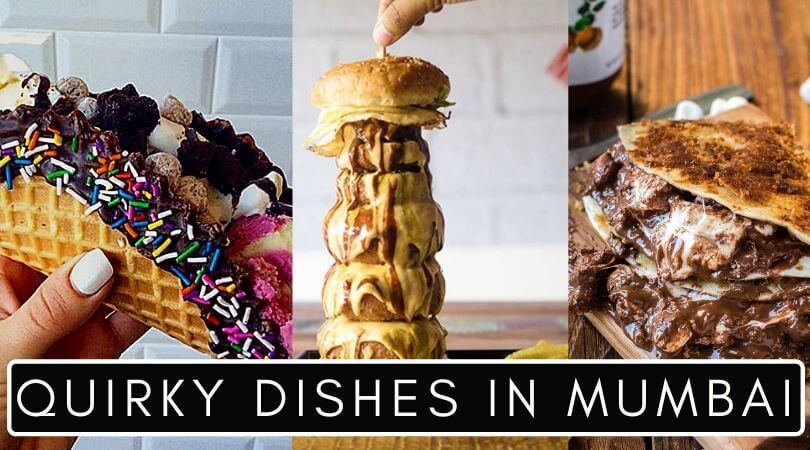 Mumbai is a city of cultural diversity that can be seen in the culinary richness. The city offers this in the form of its food offering mouth-watering and lip-smacking dishes. While you are in the city, you must have tried the most famous dishes of Mumbai such as vada pav, sev puri, and pav bhaji but it is not all.
Mumbaikars have an urge to innovate, re-invent and remold everything and the same goes with food as well. Apart from local dishes, you can also taste and try some of the very unique, and crazy dishes. Dishes that are beyond the regular which will please your eyes, soothe your taste buds and calm your soul.
So, here is the list of the 10 quirkiest dishes in Mumbai if you want to experiment with your food.
1. Sushi Pizza, Pa Pa Ya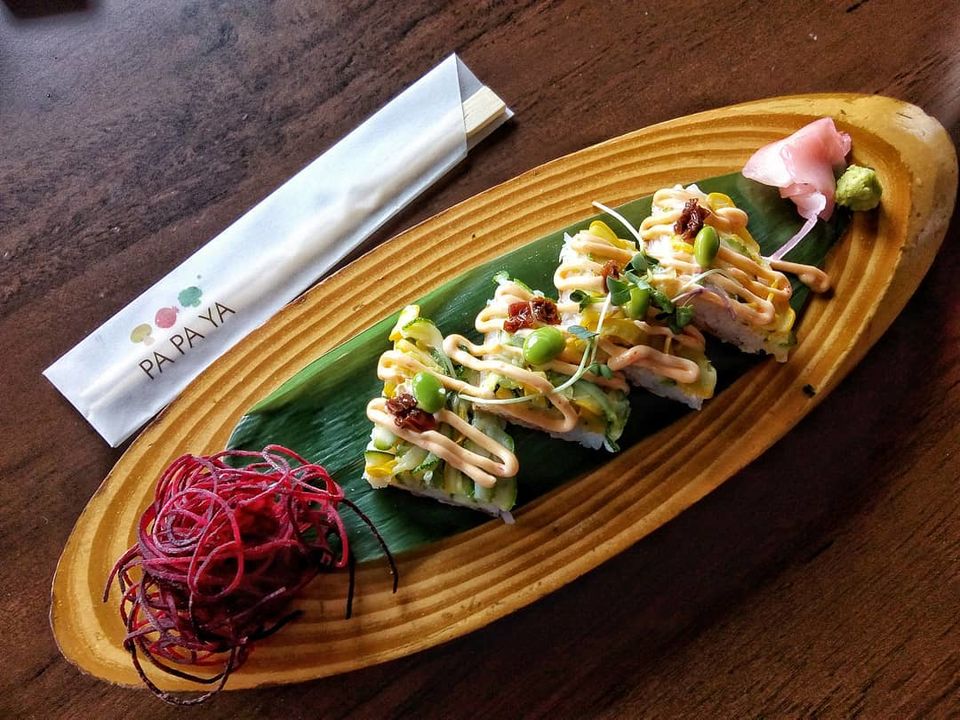 Pa Pa Ya is a place for the foodies who want to be experimental with their choices. It is an Asian food restaurant and they are best known for their jumbo prawns and varied range of sushi dishes. The one that sounds interesting and stands out is the sushi pizza here. If you want to keep it exciting and palatable then you got to head here.
Address: Hotel Diplomat, Whitehouse Building, 24-26, B. K. Boman Behram Marg, Apollo, Bund, Mumbai, Maharashtra 400001
Price: Sushi Pizza, Rs. 325/-
2. Prawn Gol Gappas, CraftBar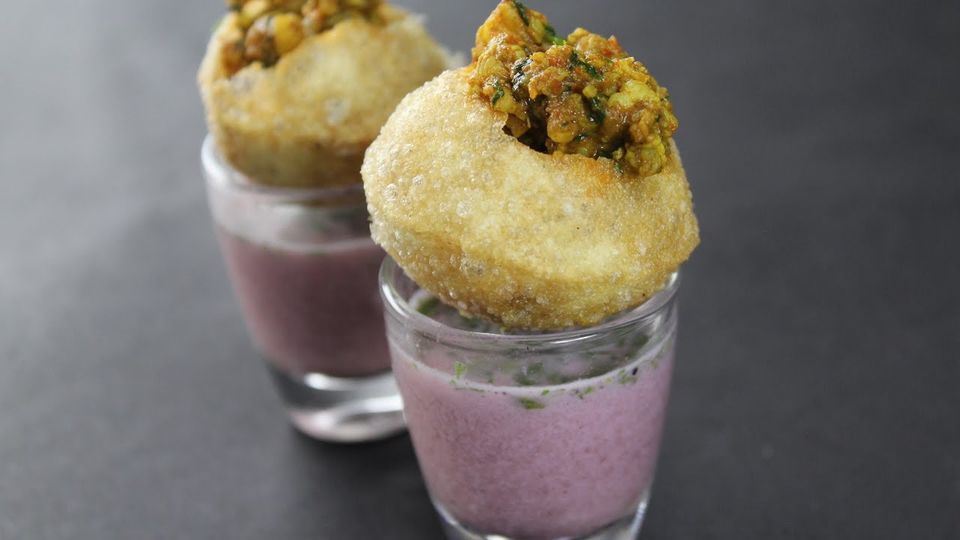 Gol Gappas are something everybody is fond of and are unable to resist. Many restaurants have come up with their own version of gol gappas. They have created this by being creative with the oh-so-loved street food of Mumbai.
However, Craftbar located in Bandra East has something for non-veg lovers. They have a unique style of serving Gol Gappas which comes stuffed with prawns, Konkani curry and sol curry shots. Ready for a golgappa competition?
Address: Hallmark Business Plaza, Sant Dnyaneshwar Marg, Near Chethna College, Bandra East, Mumbai, Maharashtra 400051
Price: Prawn Gol Gappas, Rs. 415/-
3. The Red Burger, Genuine Broaster Chicken
Genuine Broaster Chicken located at Versova has many a list of burgers in the menu. Out of these, their one of the most demanded is the Lamb Rogan Josh Burger which is red in color. The beetroot makes the bun-base of the burger appear red. It is made of boneless lamb patty and Kashmiri Rogan Josh gravy.
Address: Tirupati Towers, Andheri CHS Ltd, JP Rd, Pushpanjali, Versova, Andheri West, Mumbai, Maharashtra 400061
Price: Lamb Rogan Josh Burger, Rs. 399/-
4. Ice Cream Tacos, Froozo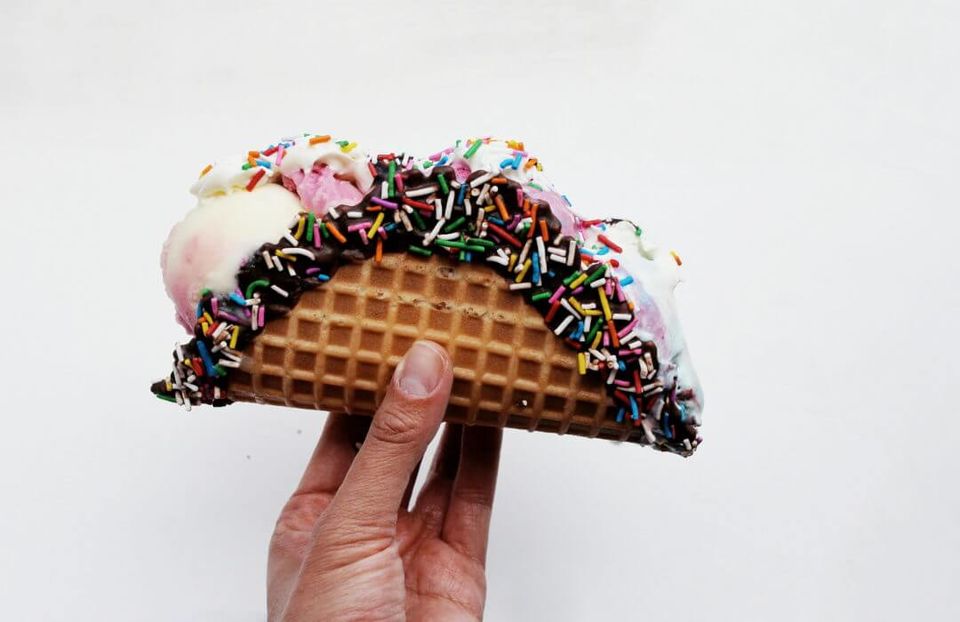 Froozo serves some of the exceptional delicacies, from a variety of food to yummy desserts. Apart from that, the one thing it is extremely famous for is its ice cream tacos. You bite into it thinking it's savory but end up with the sweet joy of eating a dessert! The addition of taco just cost Rs 29/- to the original flavor. It is one of the best combinations of ice cream and tacos, try these already.
Place: 3, King Palace Building, Opposite Link House, Link Road, Malad West, Mumbai
5. Vodka Pani Puri, Pratap Da Dhaba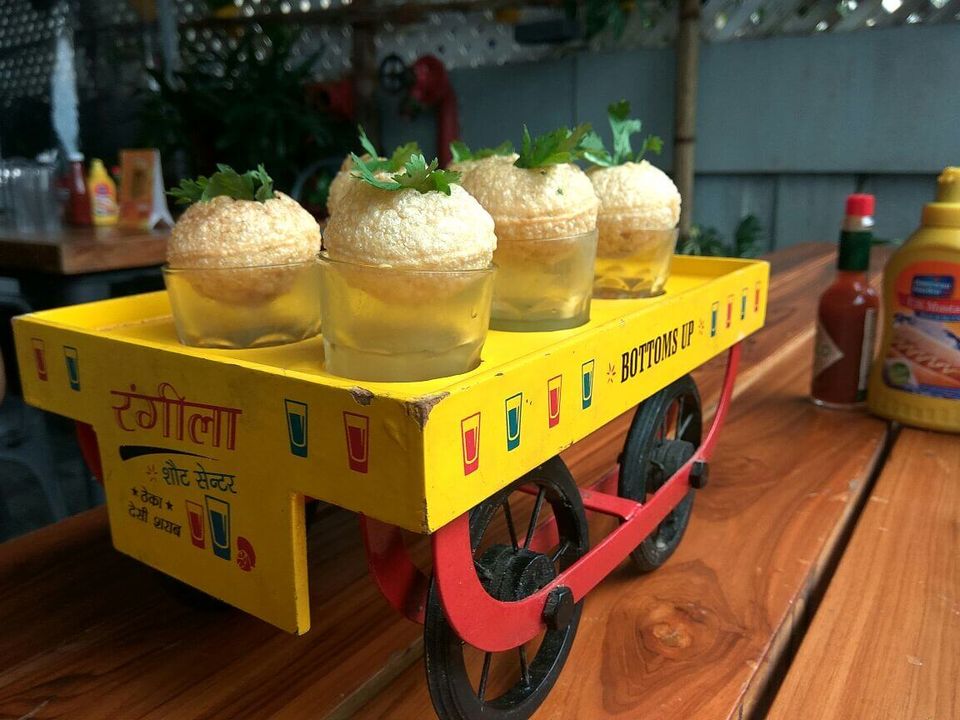 Pratap da Dhaba at Andheri offers this unique combination of pani-puri with vodka for both pani-puri and alcohol lovers. They provide you with the golgappas, chutney, ragada and their tangy masala water. They offer 30 ml of vodka of your choice which you can mix with the masala water. It gives a crazy taste of spicy water with vodka which is refreshing for the throat.
Address: Link Plaza, 30/31, Next To Punjab & Maharashtra Bank, Oshiwara, Mhada Colony, Andheri West, Mumbai
6. Anda Sev Puri, Anda Apna Apna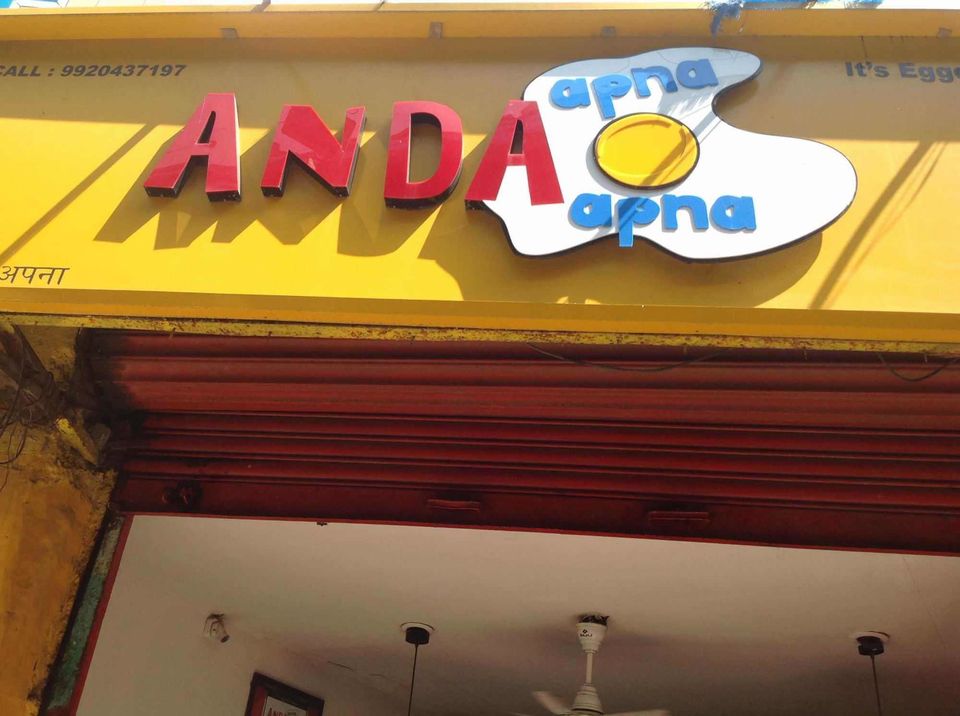 Now, here is something for all the egg lovers. Anda Apna Apna at JP Road makes an eggciting dish. They combine the egg whites with the sev taking the sev puri on a whole different level. The softness of the egg whites with the crunchiness of the sev makes this dish a 10/10.
Address: Ground Floor, Shop 1, Opposite Pathare Prabhu Hall, JP Road, Azad Nagar, Azad Nagar, Mumbai
Price: Anda Sev Puri, Rs. 100/-
7. Nutella Quesadilla, Mexican Express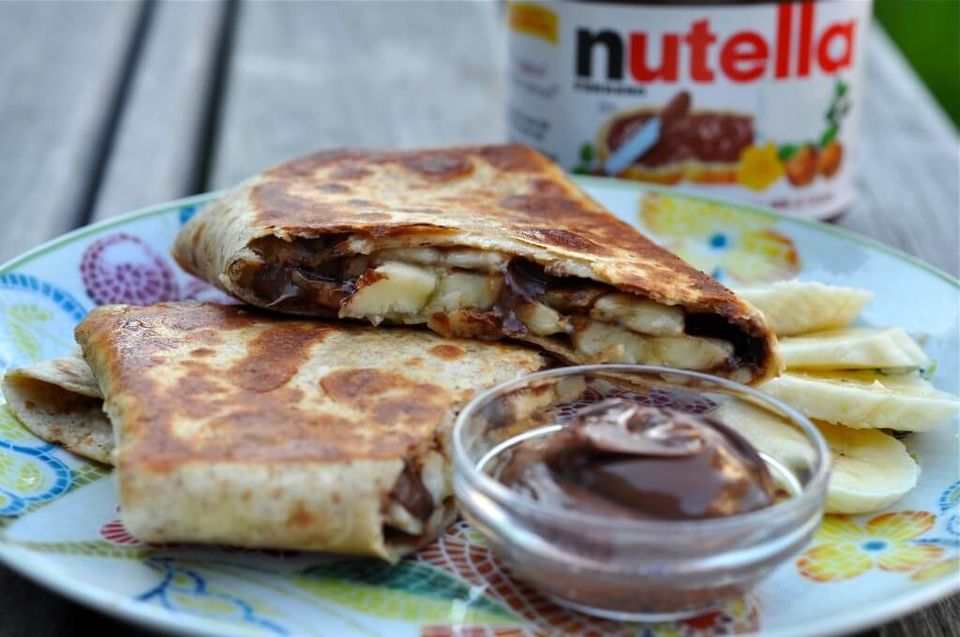 Who does not adore Nutella and wants to put it in everything even on the sandwich, so why spare the quesadilla. This Mexican dish is usually loaded with cheese, but Mexican Express in Bandra has decided to make a sweet version. For chocolate lovers, this quesadilla is just the right pick.
Address: Shop 11, City View Apartment, Shankar Rao Naram Path, Hanuman Gali, Lower Parel, Mumbai
Price: Nutella Quesadilla, Rs. 220/-
8. Godfather Burger, Howra Burgers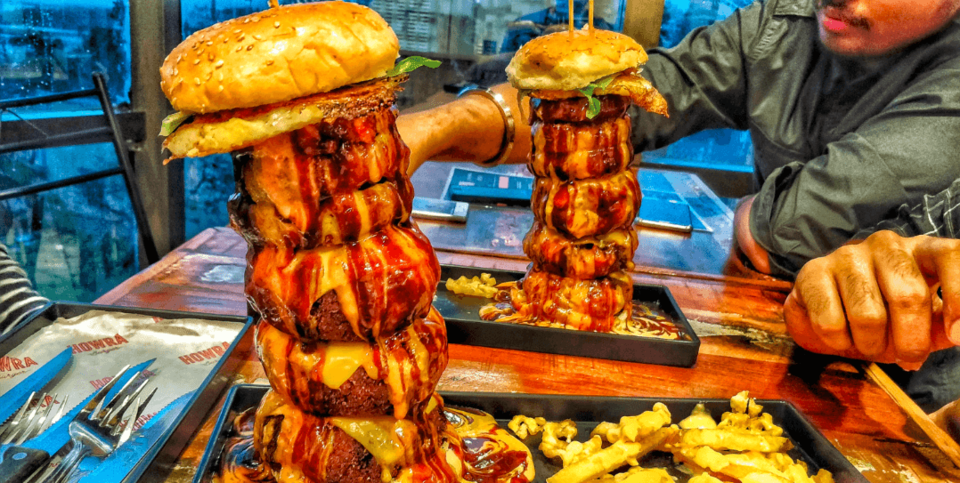 The chef at Howra burgers came up with a bizarre idea of making a Godfather burger. He came up with this idea after watching the movie "Godfather". He created a burger so powerful that no one can mess with.
This burger is approx. 16 cms tall making it the tallest burger in Mumbai. The bonus is the location and the affordable prices making it a famous joint amongst youngsters.
Address: Shop 3, Kamla Patra Chawl, S. B. Marg, Lower Parel, Mumbai
Price: Godfather Burger, 550/-
9. Bohri Mohalla Food Trail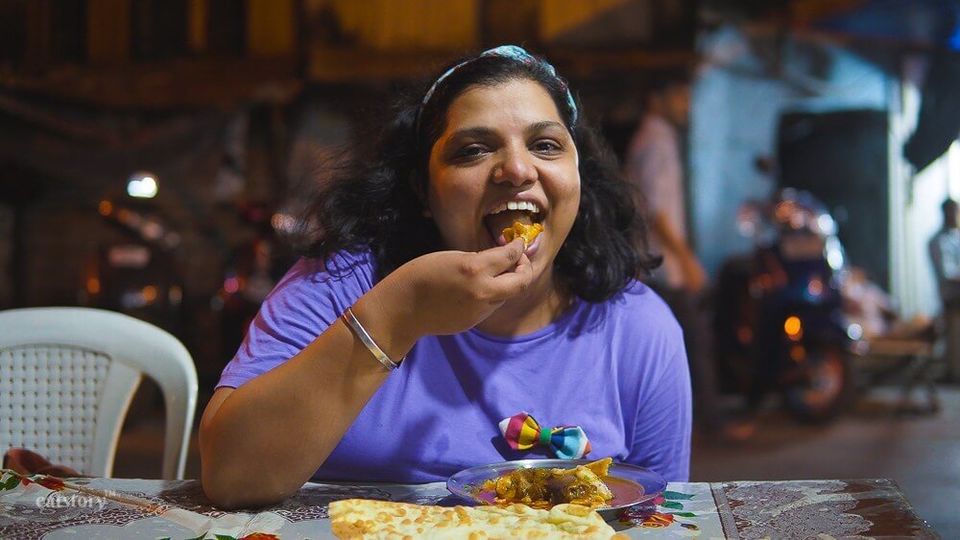 Image Source: eatstory
The Muslim eat street of Mumbai offers a cuisine distinct from other Mughal cuisines of the country. Bohri Mohalla at Mohammed Ali Road is the hidden gem of Mumbai. In this gallis, you will discover unique dishes of the Memon and Dawoodi Bohra. These dishes are inspired from regions as diverse as Surat, Delhi to Malaysia, Iran, and Yemen.
Every kind of meat likely is on offer. Some of the distinguished delicacies are Gurda Cheese Rolls, Patrel Biryani, Baida Roti, etc. The most famous meal to be had here is the Barah Handi.
It is an assortment of cuts of meat simmered in twelve pots for 8 to 12 hours. This is done to render the fat and leave succulent, tender morsels of meat that deeply flavor the stock they were cooked in.
10. Desi Tacos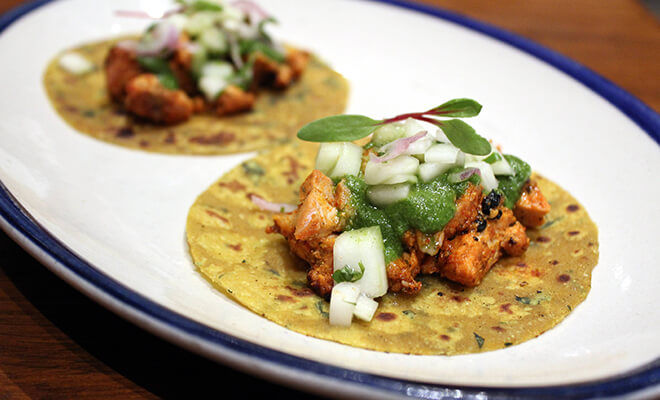 Adding twist to the Gujarati dish, The Bombay Canteen brings to you the Gujju favorite thepla with a fusion of tacos. These thepla tacos are served with tacos filling with both options veg and non-veg, with a thin thepla covering it. You can have this unique combination with a curd chutney. This indo-fusion dish is definitely savoury.
Address: Unit-1, Process House, S.B. Road, Kamala Mills, Near Radio Mirchi Office Lower, Parel, Mumbai, Maharashtra 400013
So, stop waiting for a perfect time to go out. Just hop on to refresh your taste buds with these quirky yet delicious delicacies.
Explore Food Events in Mumbai