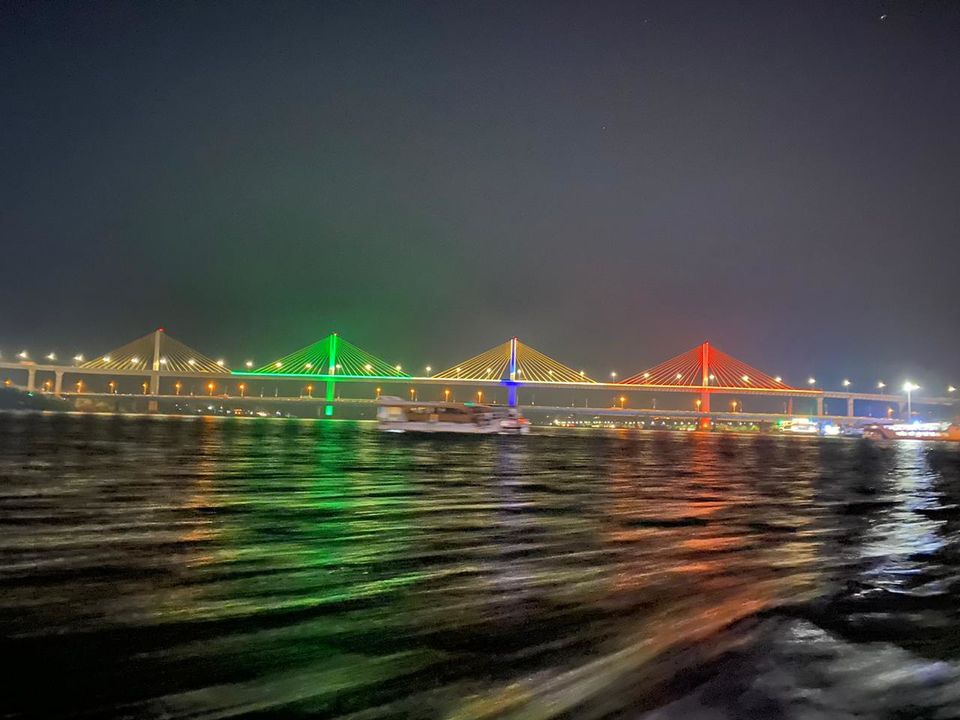 For the year 2019, me and my husband we did 4 domestic travels and 1 international travel along with some treks and small trips on weekends. All the trips we took, we tried to cover many places within short duration since we had very few leaves also we were so excited to see those places. But in the rush of seeing them, at the end, we felt that we did not get to see the soul of those places which lies in their cultures. So on our anniversary when we had to choose a place we both felt from heart that we should travel to known place, but this time not just to travel but to explore and we went for 'Goa'.
So we booked a Home stay rather than a hotel since we went for 7 days in the last week of December, when Goa is overcrowded and prices are sky high. Planning plays an important role in travel, we planned in May and booked a place which was like a small apartment, name a thing and that would be there. Every day we cooked our own breakfast and that felt like home and not like a tourist and it has an amazing feeling.
We also booked the 2 wheeler before 2 months to avoid overpayment due to the season and we were set. We took train from Mumbai and also a train to return and made it a quality budget travel.
A month before we came to know about the Sunburn that it is going to be in Goa this year and it was 'Sone PE Suhaga' to our plans. So we booked the tickets for SUNBURN.
So our plan was
3 days - Sunburn
2 days - Celebration (Anniversary, New Year)
P.S - Our Anniversary date is 30th.
1 day - Just water sport
1 day - No Goa plan is FUN without CASINO
and the last day - Just explore South Goa beaches.
The plan was very laid back, I had this done before, but I made everything in 3 days and now we were going to do in 8 days.
Let's put some more light of the exploration we did
Sunburn
This year Sunburn festival (Music Fest mainly for EDM lover) was hosted in Goa 27th ,28th and 29th December 2019.

27th - There were many stages and composers, but I will mention those we attended. DJ Snake (Yea 'Taki Taki' was very much on point and was a good start for our trip)
28th - The Chainsmoker, we also attended RITVIZ, the guy literally gave the 'Ud Gaye' feeling to the audience.
29th - It was the last day and the performer was Martin Garrix.
For 3 continuous days we just partied for day and night.
Anniversary Celebration Day
So when we woke up on the 30th after partying till midnight, it was our anniversary, we cooked the breakfast and directly in evening after just browsing through some reruns of 'Friends' we decided to go to Anjuna beach and entered the nice beach side place that we would love. Nothing was planned and we had time to explore and feel.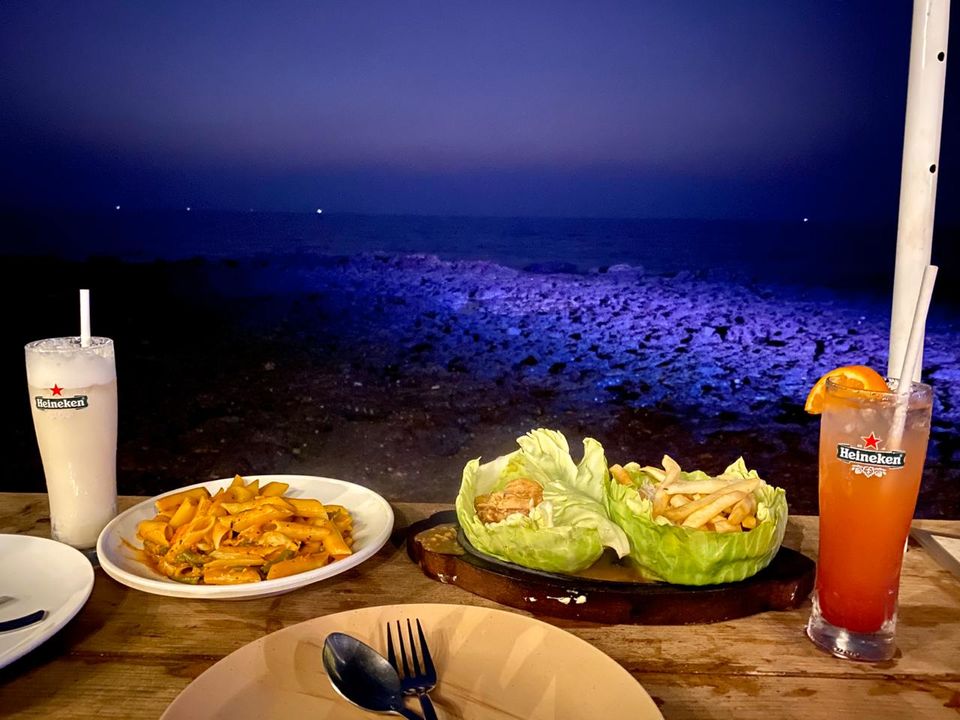 We had dinner and then we went to beach walk till midnight. Those were the best moments, 'very beautiful' no rush moments.
New Year Celebration Day
Of course we wanted a happening place for evening since it was 31st. We did some quick check on zomato and also on road search for such place. Condolim area itself is very cheerful and colorful.
We picked 'Tomato's Garden Kitchen And Bar'
The surprise was the dance performances they had till Midnight and DJ was good too.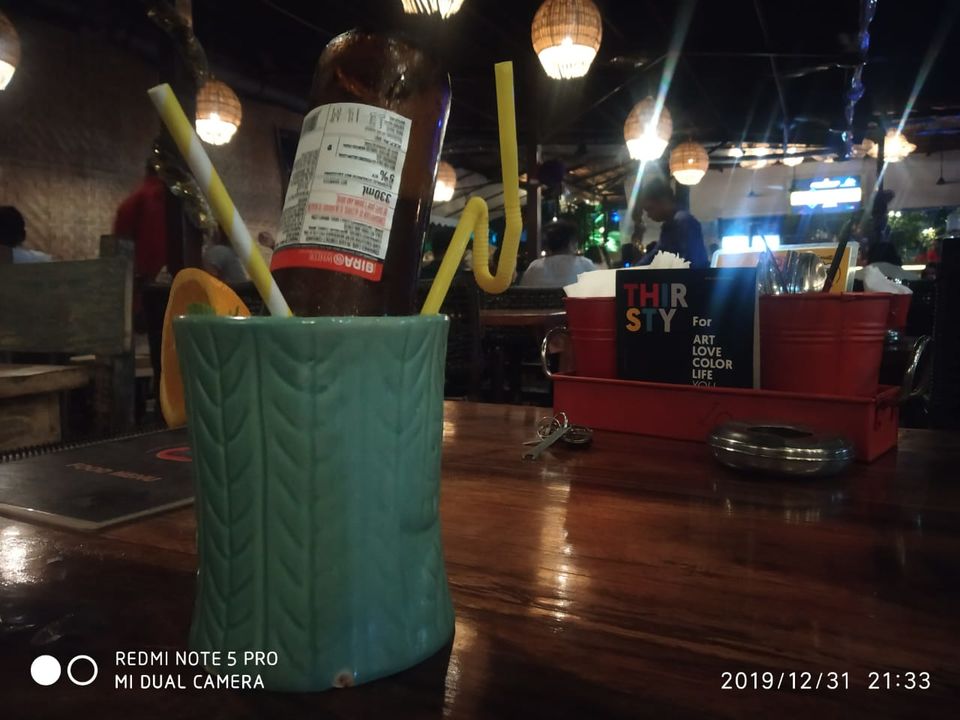 Food was good, cocktail range was unique and the service was quick. We could not have chosen a better place for welcoming the new year.
Water Sports Day
We are an adventurous couple and what would be better than water sport on 1st day of 2020. We took the package. We took the package from local vendor. Quick advice MMT will offer cheaper than local vendors for same sports. We did Jet Ski, Bumpy Ride, Banana Ride and Parasailing. It was my first Parasailing.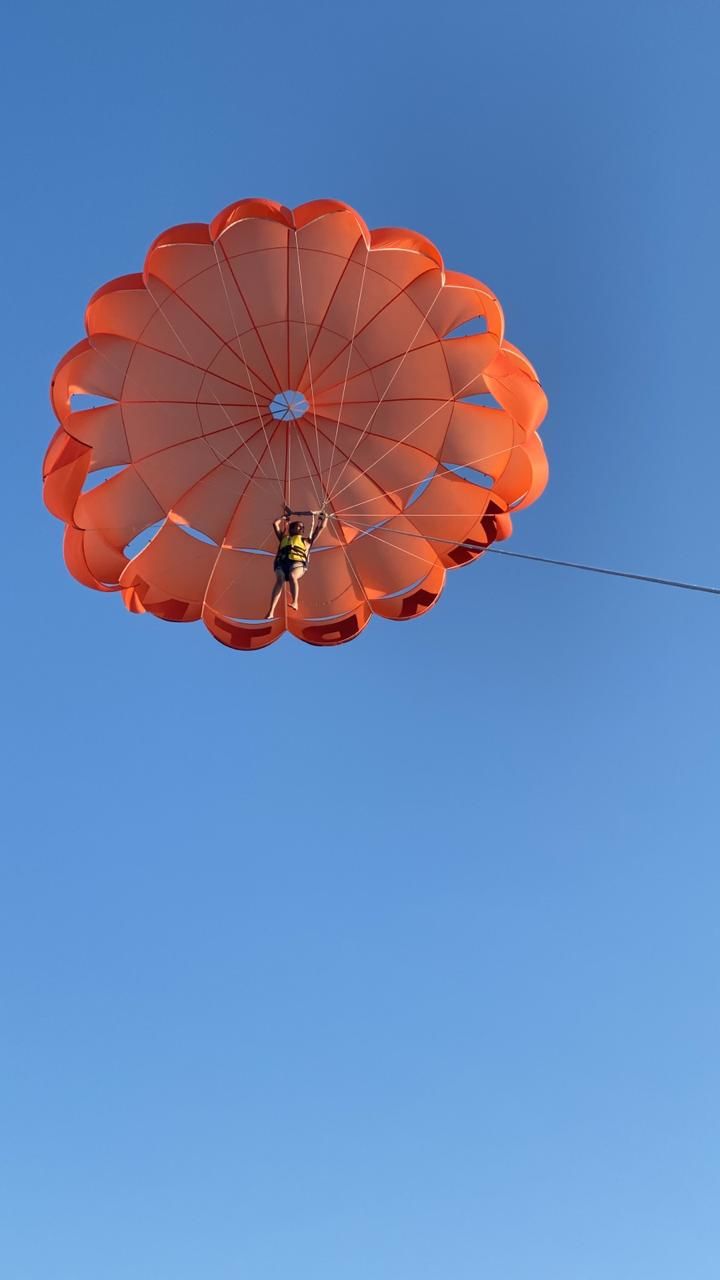 The view was Spectacular.
In the evening we had dinner at this beautiful place called
This place serves delicious Biryani. We had Chicken Biryani and Wraps. Ambience and music were airy cheerful.
Casino Day
The trip would have been incomplete without a visit to the Goa's very own luxurious CASINOs. Most of the Casinos are in Punji. So we took our scooter and CASINO was our next destination. We checked for prices and felt that Deltin Jaqk is exactly what we needed and within our budget.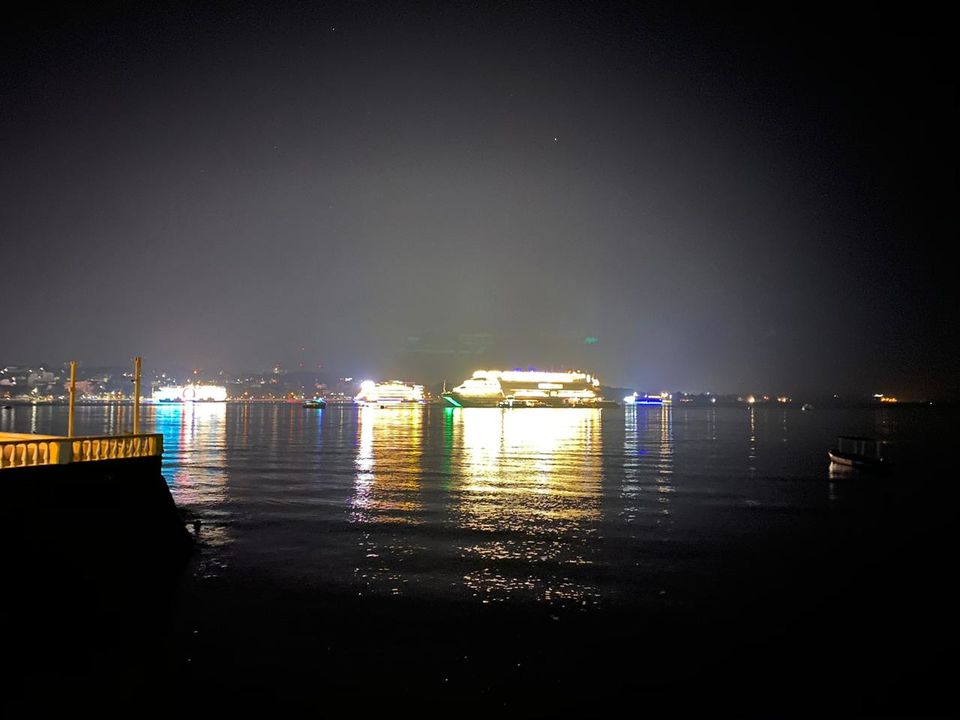 For those who have not been there, you pay a particular amount in that, they will give you an entry and some chips. These are called as OTPC(One time playing chips). You can play with chips and if you win you can redeem that amount. With your entry you get unlimited food with starters and buffet and also unlimited alcohol. Deltin Jaqk had an entry fee of 1500 for Girls and 2000 for Boys.(For Weekdays,weekends will be costly).
Peaceful Beach Day
We lived near Candolim beach, which is in the north, so we planned to visit South Goa on our last day of the trip.
As per the reputation of South Goa it has clean beaches as compared to north Goa. Which is very much true. Some of the places which you can experience, here are Palolem, Benaulim, Majorda, Morjim. These are small villages on the coastal area. We spent most of our time on Majorda Beach. The sunset was beautiful.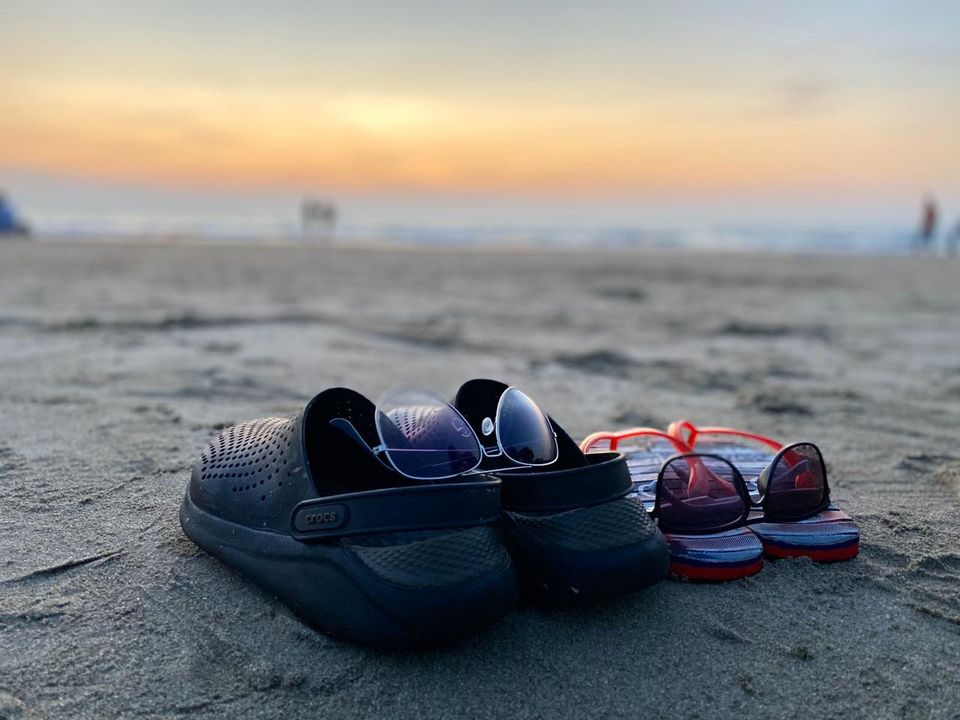 And with that sunset our trip also ended that day and we left for Mumbai from Goa on Friday.
I must tell you initially it felt that, 'Am I wasting days? Because we never took 8 days to explore just one place and that too place we visited before, so the idea was off road and off the track, but on the 8th day it felt that this was the best holiday of my life.
P.S. All pictures are clicked by my Husband. Anshul Keche