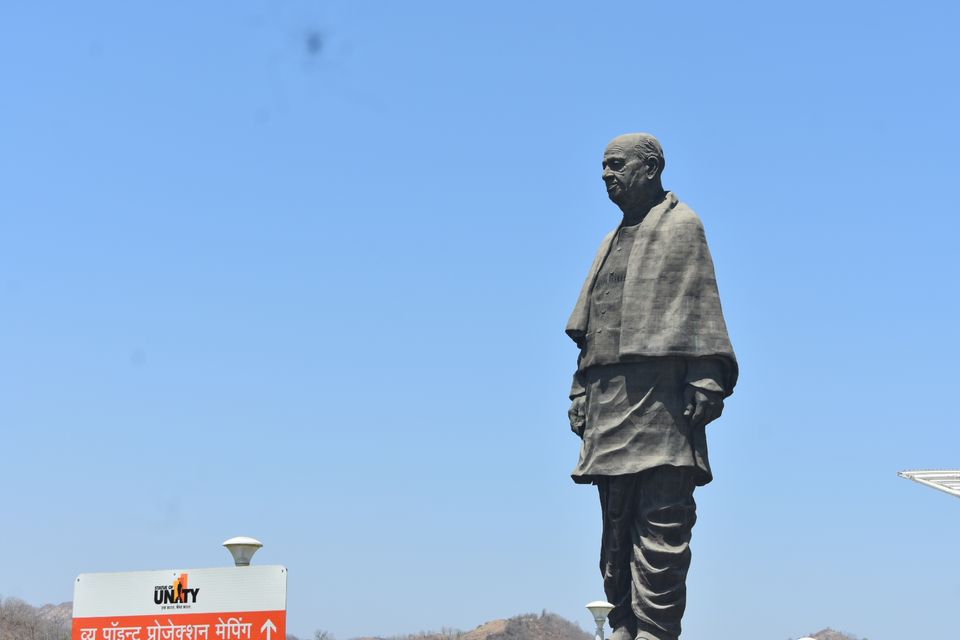 Some people say unplanned trips are the best while some people say planning is important for a successful trip. I chose to be between both of them. A little planning and a little adventure!
So this is the first time I am writing about my travel experiences. I will definitely share my other travel adventures. Since this trip is one of my best executed trip, I will start by sharing my little adventure!
I decided to visit the Statue of Unity in Gujarat from my city Mumbai.
It was really very difficult for me to convince my group of college friends who have never been on an overnight trip before! We were a group of 5 girls and 2 boys including me. Keeping in mind every little aspect of the journey, I started my in-depth planning. Every arrangement was done in advance. Unfortunately at the last moment two of our friends couldn't join. One of them had to literally sneak out at the last moment!
The Journey Begins...
April 8th 2019, 22953 Gujarat Express at 5.57am. Dadar Station.
We thought we would miss our train and all our planning will sweep through the drain. But luckily we all reached on time.
We reached Vadodara Junction around 12.45pm.
The best part of our trip was the accommodation. I had booked a luxurious 3 Bhk penthouse with a private terrace for 5 of us. Thanks to Airbnb, we could live in luxury for a day that too at minimal cost!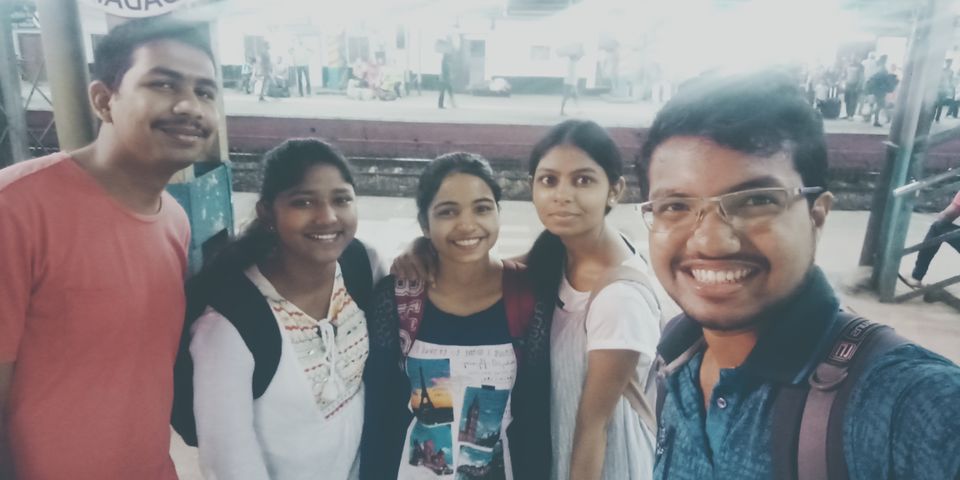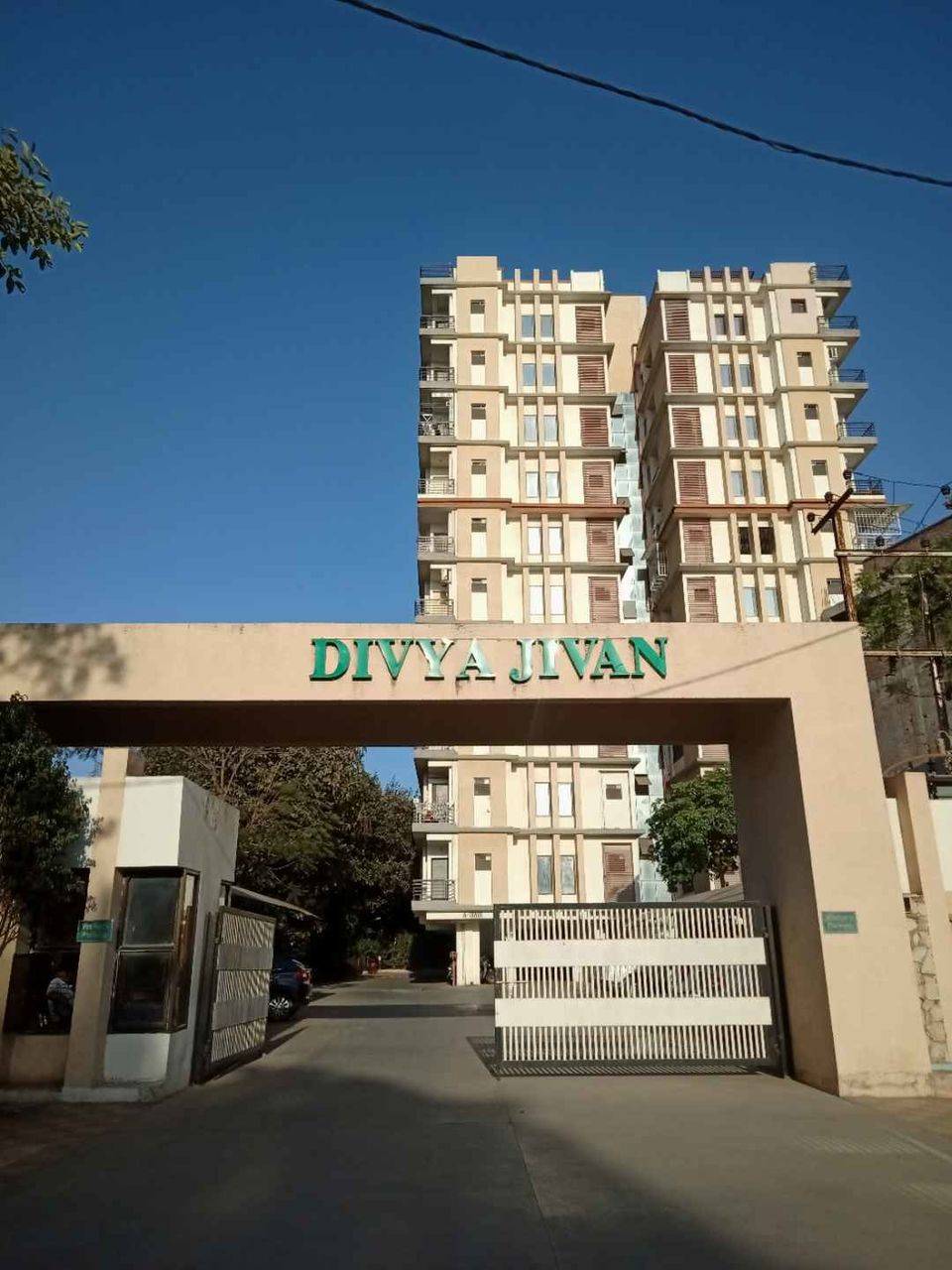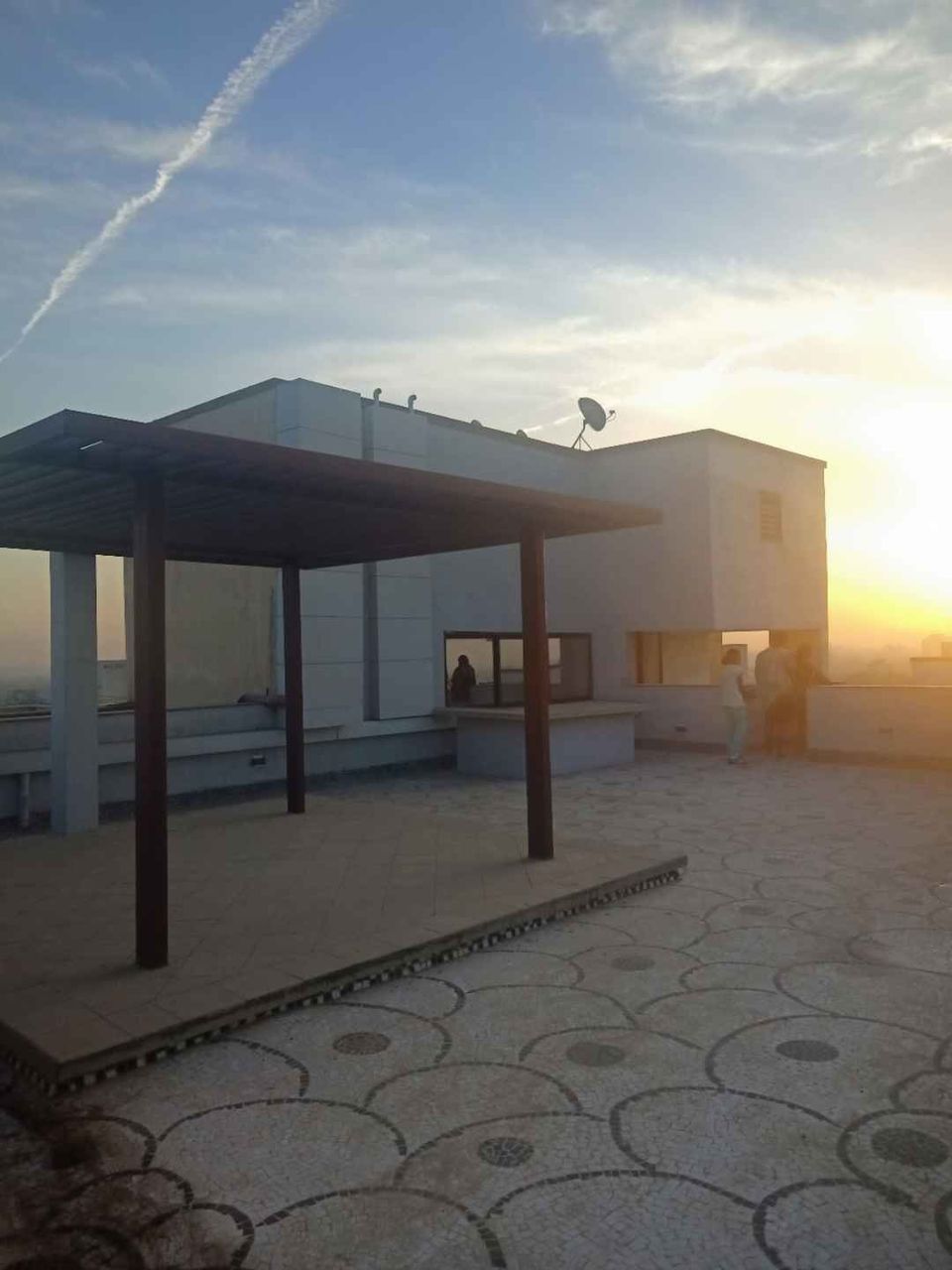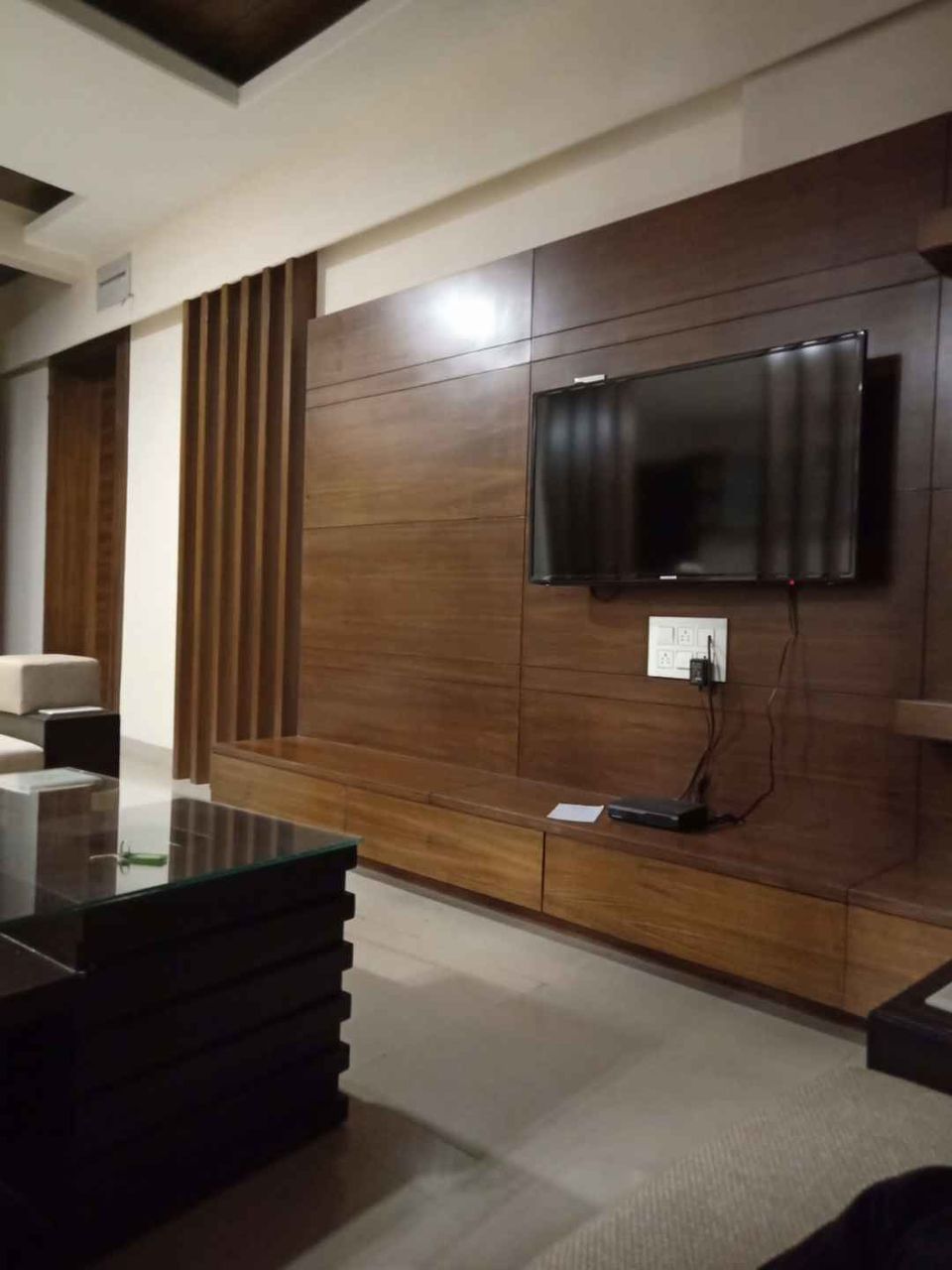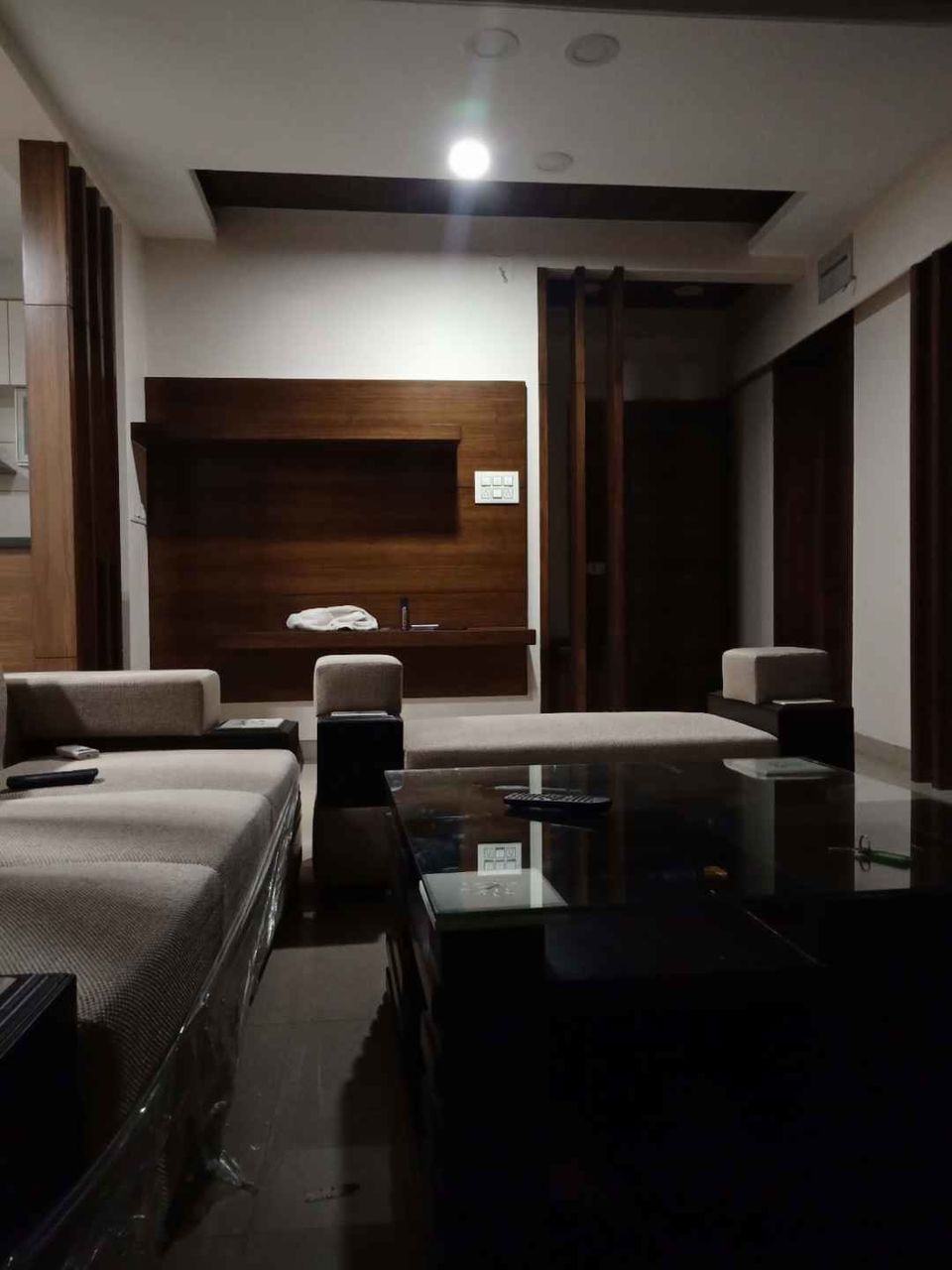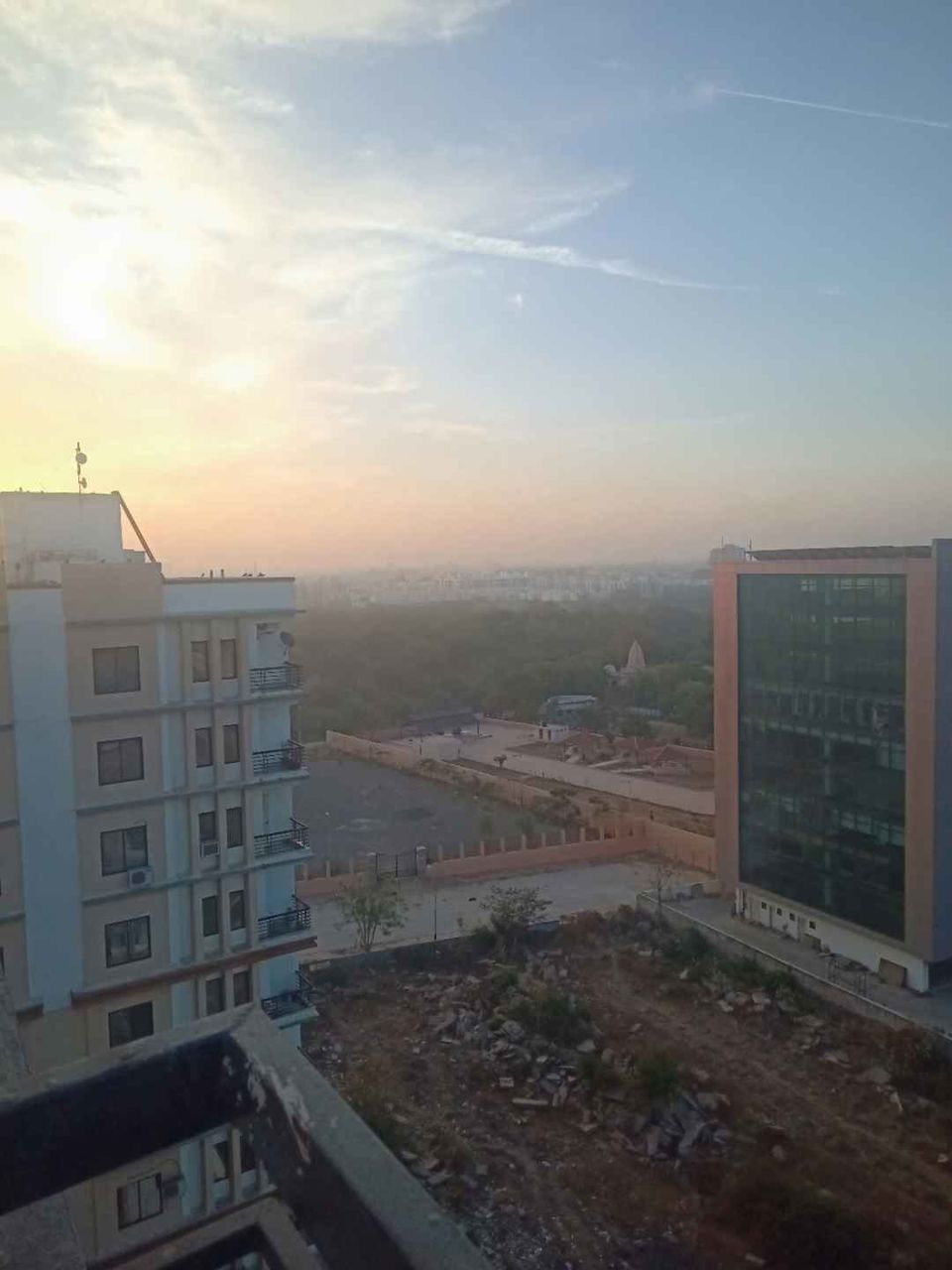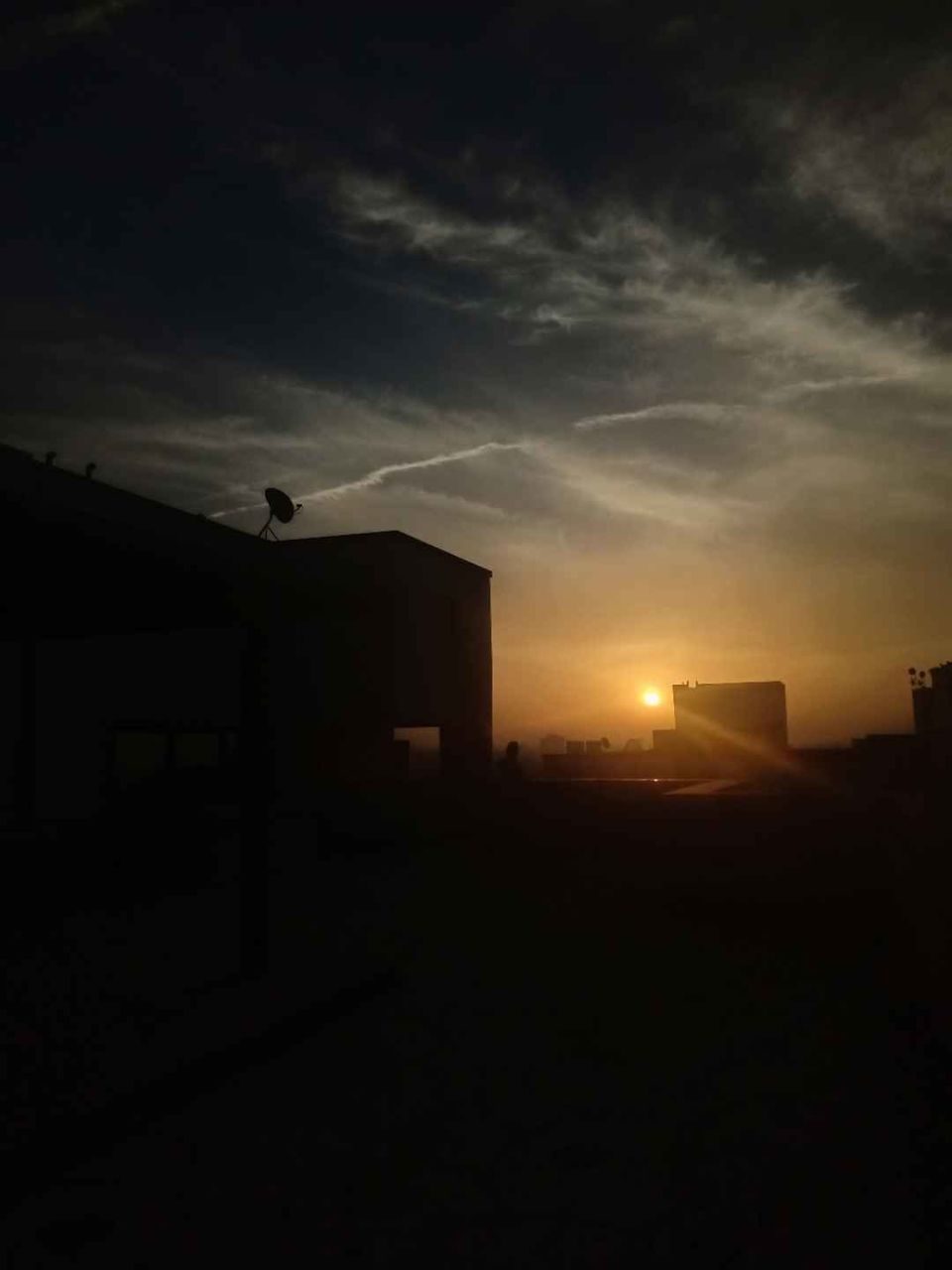 After recharging our batteries, we set off for exploring the beautiful city of Vadodara.
Our main focus was on Statue of Unity, so we didn't explore much of the city due to time constraints. Still we managed to visit Sayaji baug zoo and saw Lakshmi Vilas Palace from outside. Our stay at the apartment was truly a wonderful experience because when all your best people come together under one roof in a beautiful apartment,there will be nothing but full of crazy memories!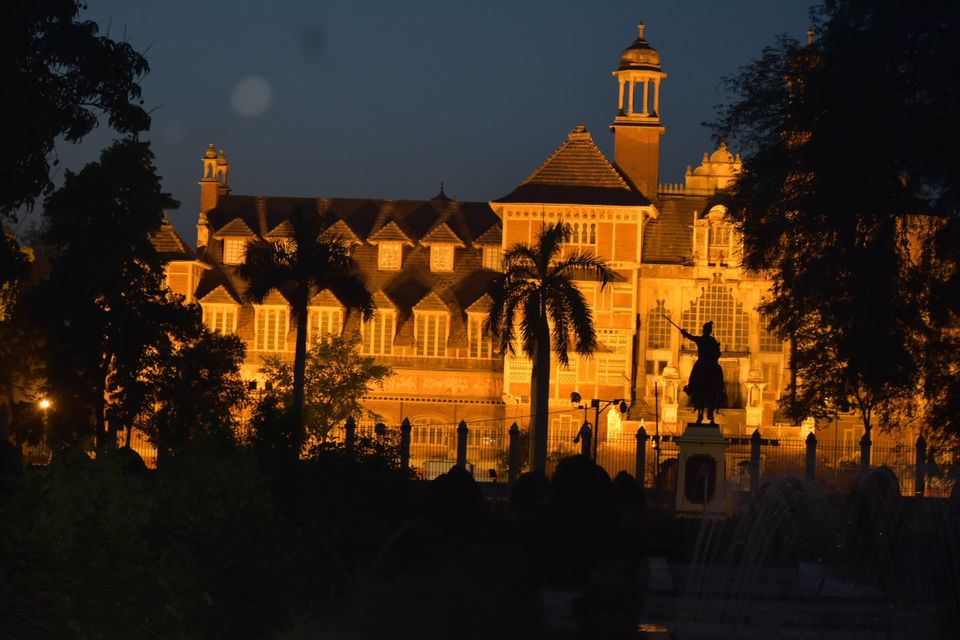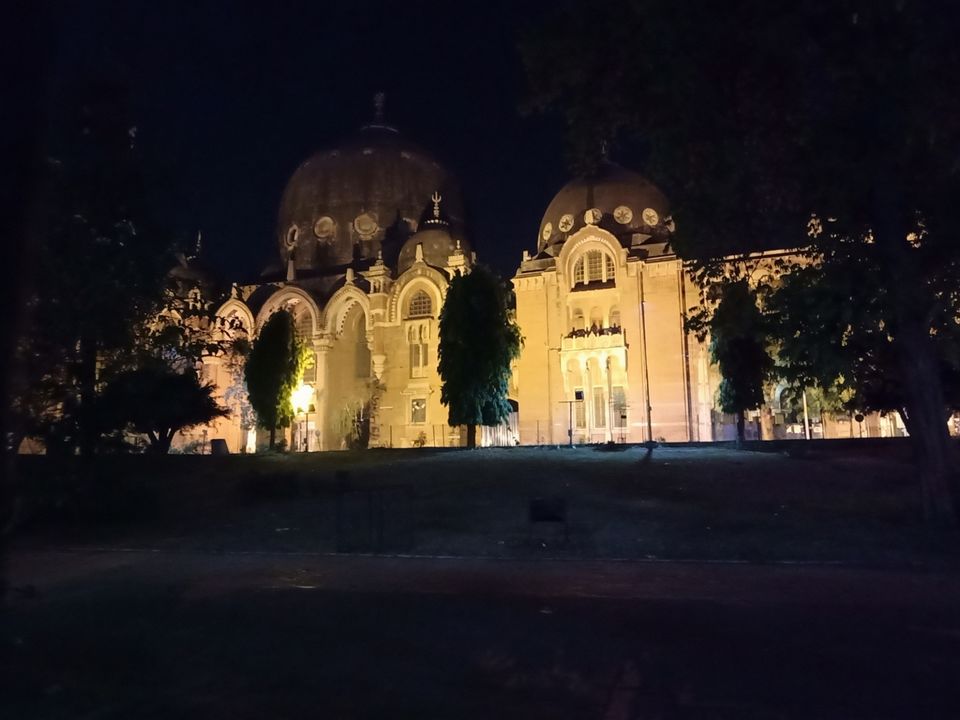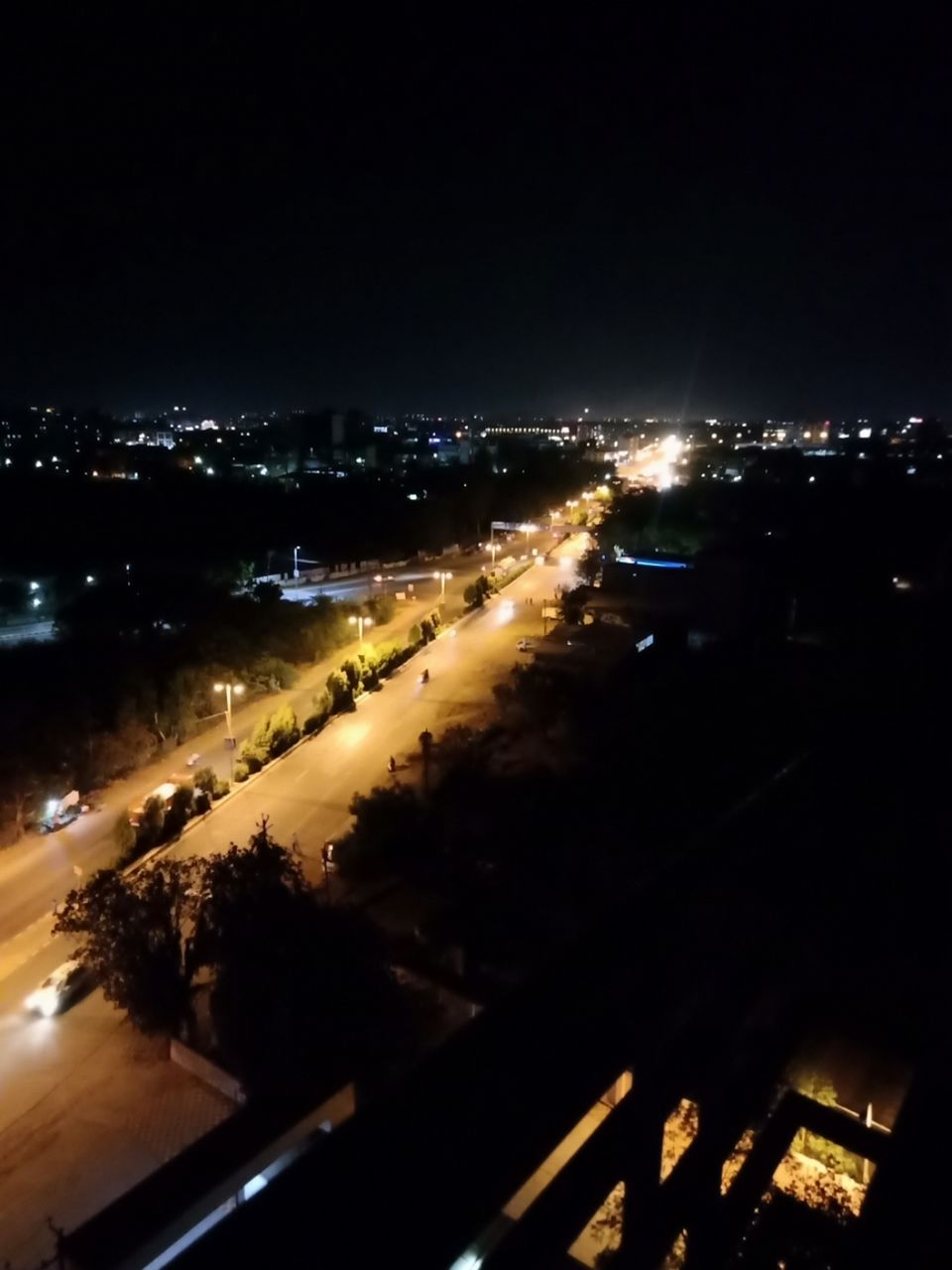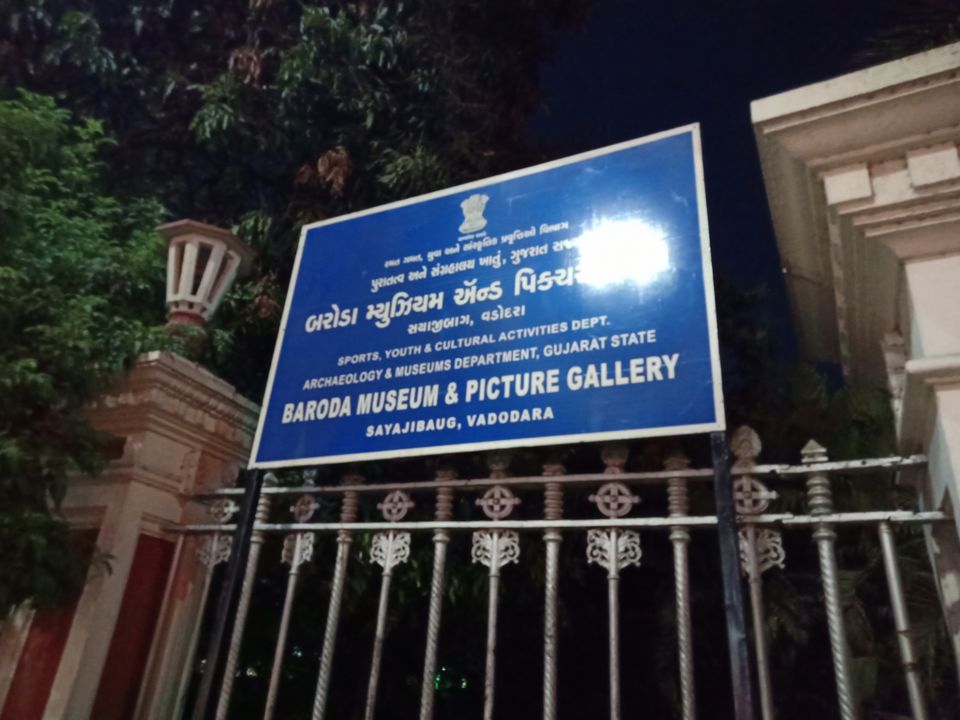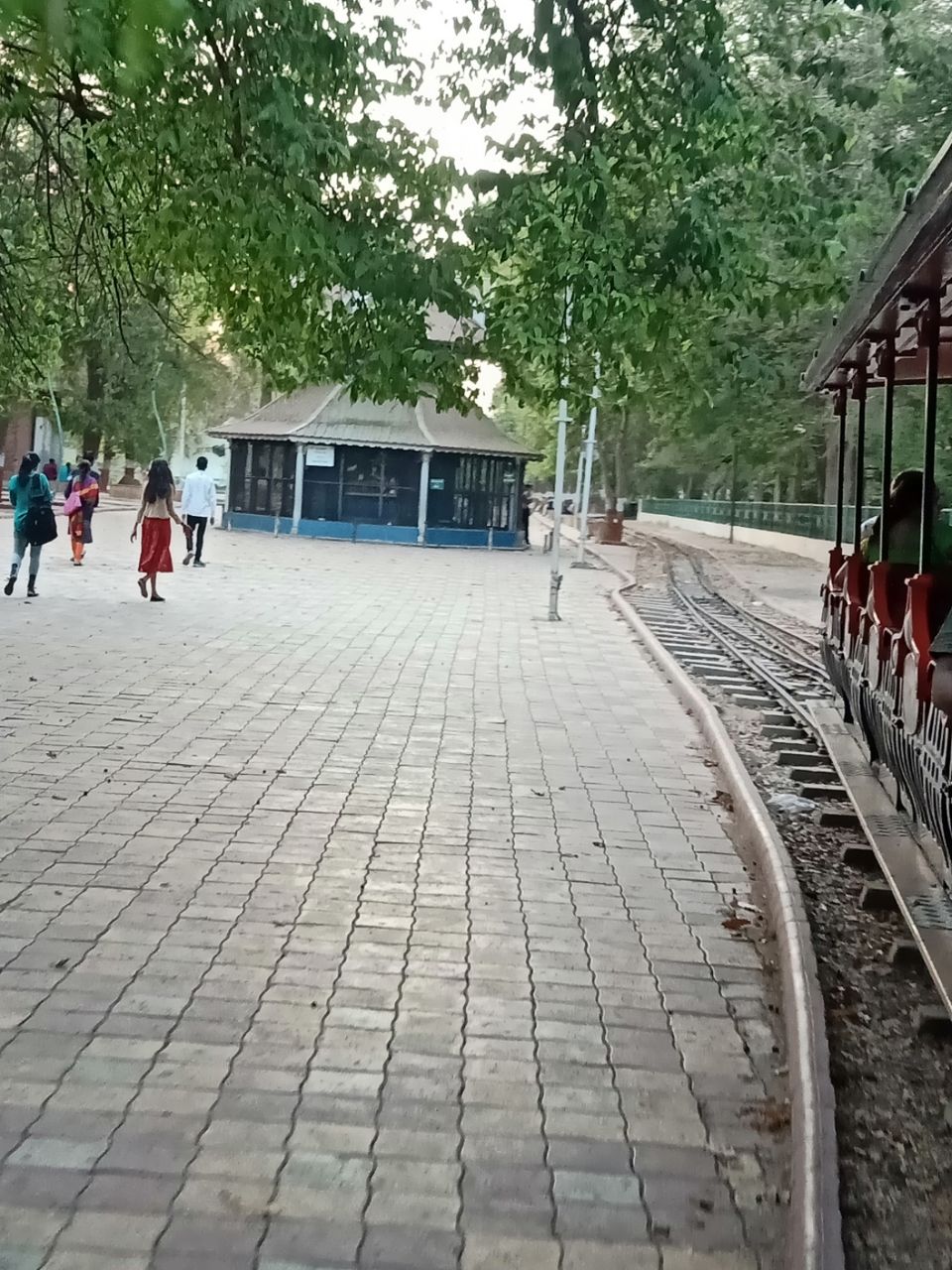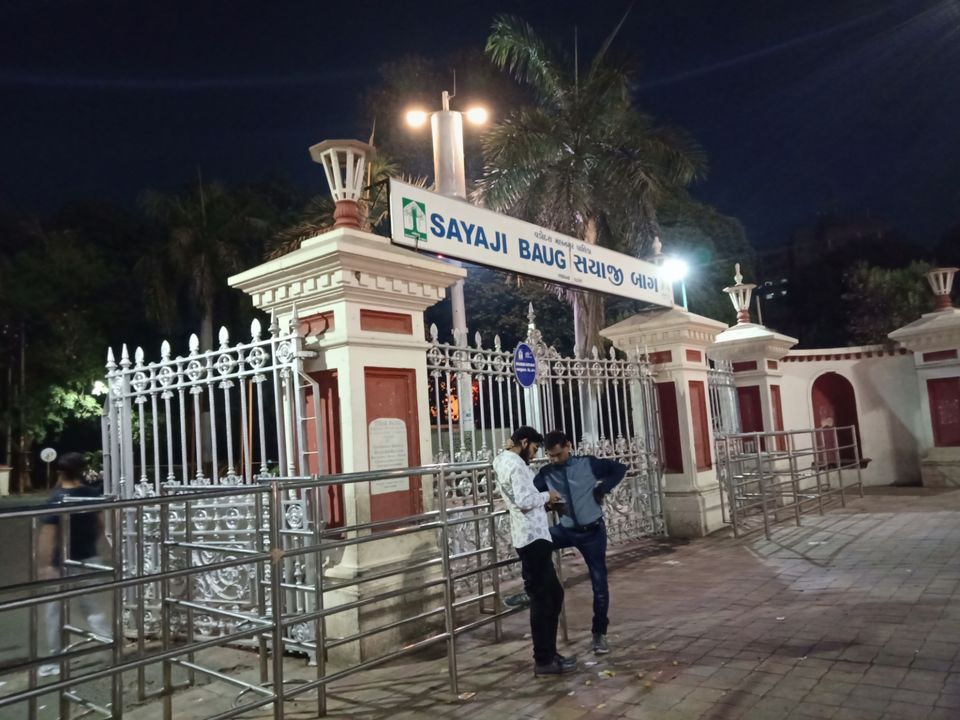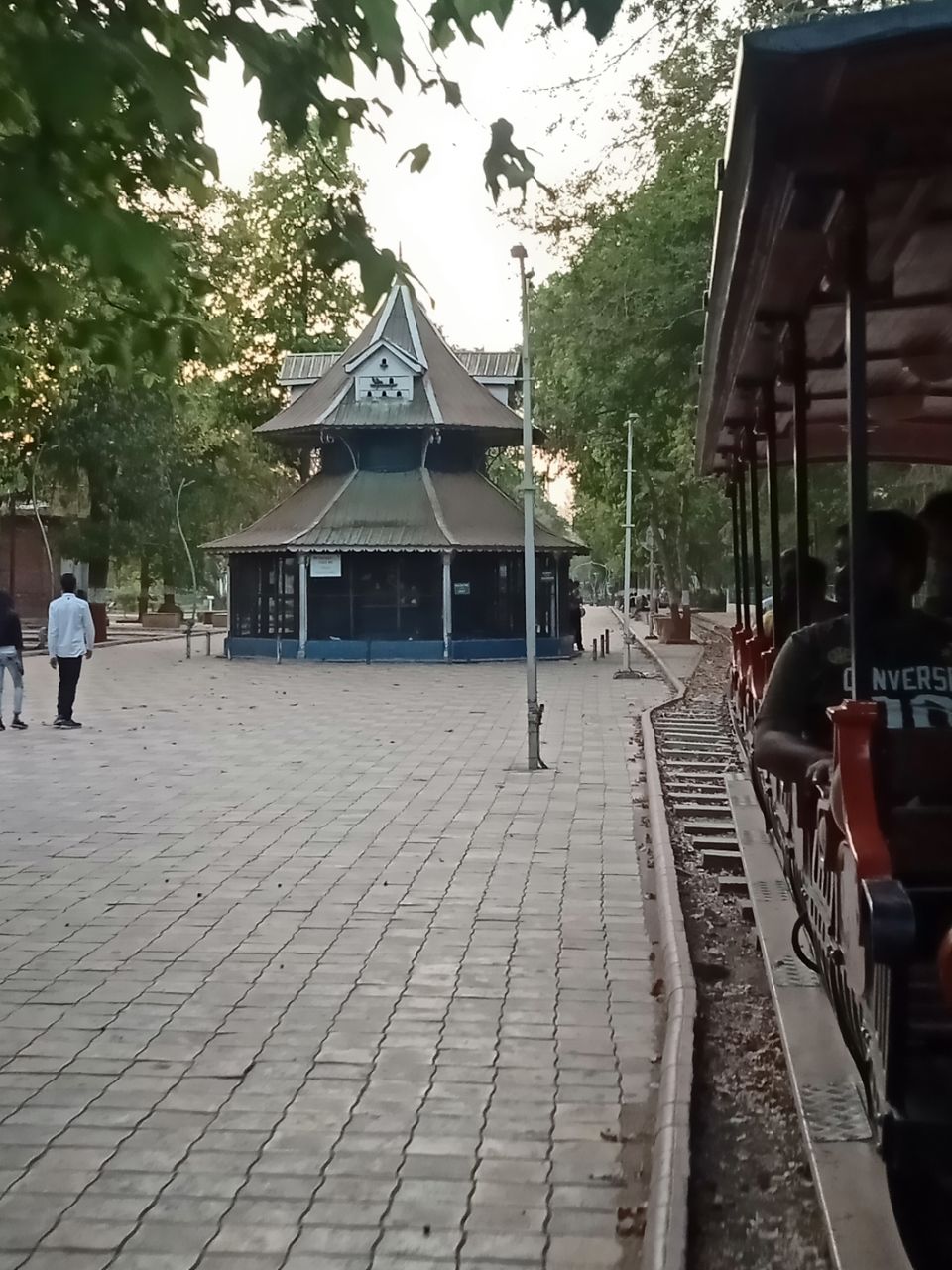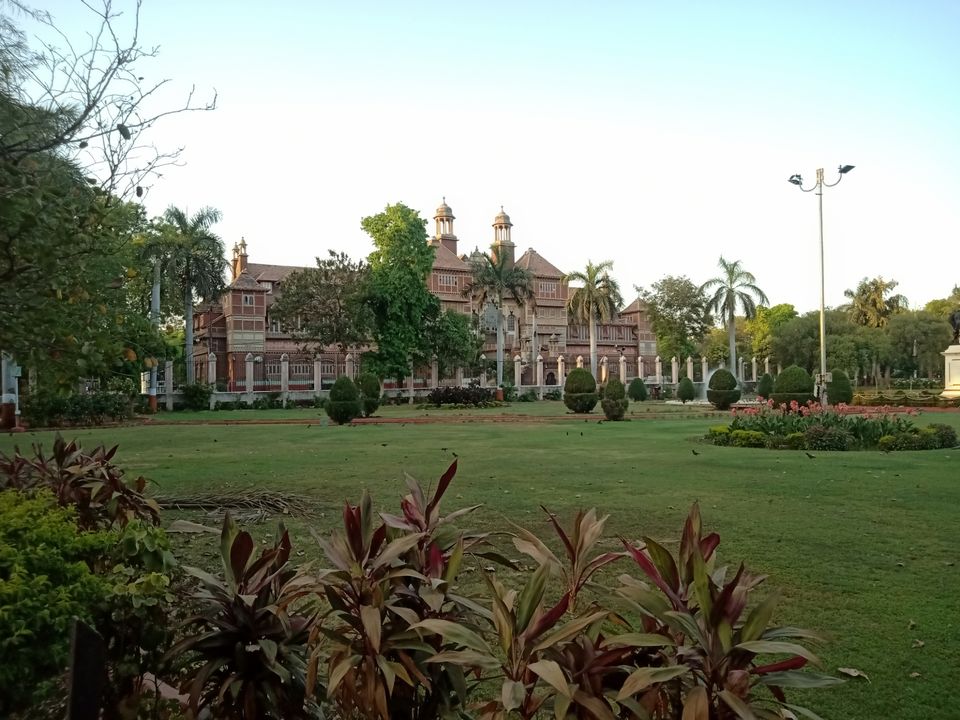 The main highlight of the trip starts here. We need to reach Kevadia from Vadodara which is around 92 kms from Vadodara city. As we were 5 people in total, I booked a Baleno car through zoomcar which was way cheaper than hiring any taxi or waiting for the bus for the 'to and fro' journey. We started our journey around 9 am and reached the Statue of Unity complex at around 11am. It was a beautiful 2 hour ride with great roads and no traffic. All private vehicles need to be parked at the parking and the rest of the journey towards the statue was to be taken by a Volvo bus which I prebooked online along with the entry passes.
Each bus have designated guides who will explain you about everything you need to know about the few hours we are going to spend inside the complex. After covering a few distance we get to see the first magnificent look of the statue shining bright in the afternoon sunlight which is truly a dazzling sight to behold. It's massive!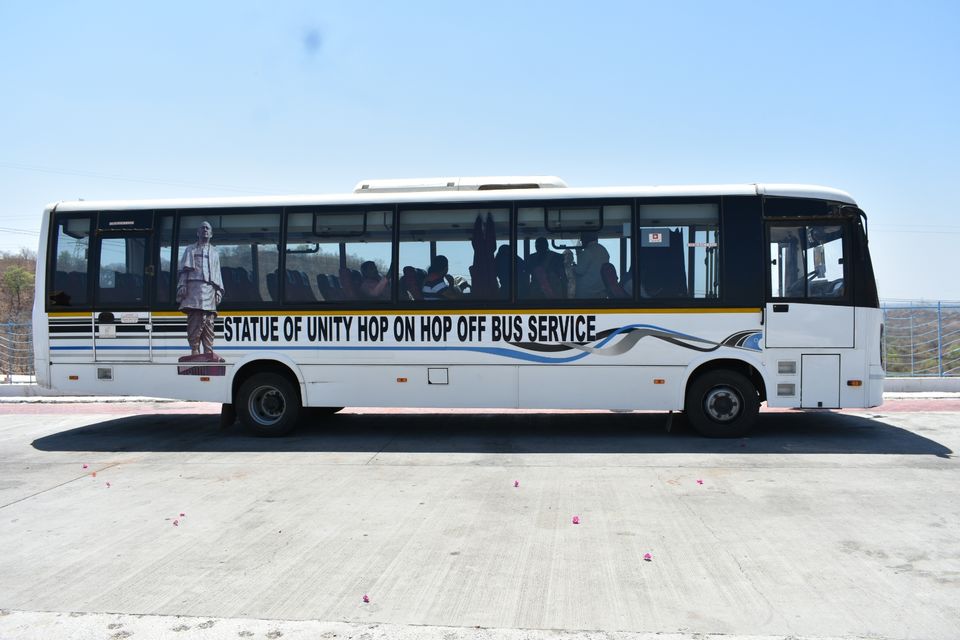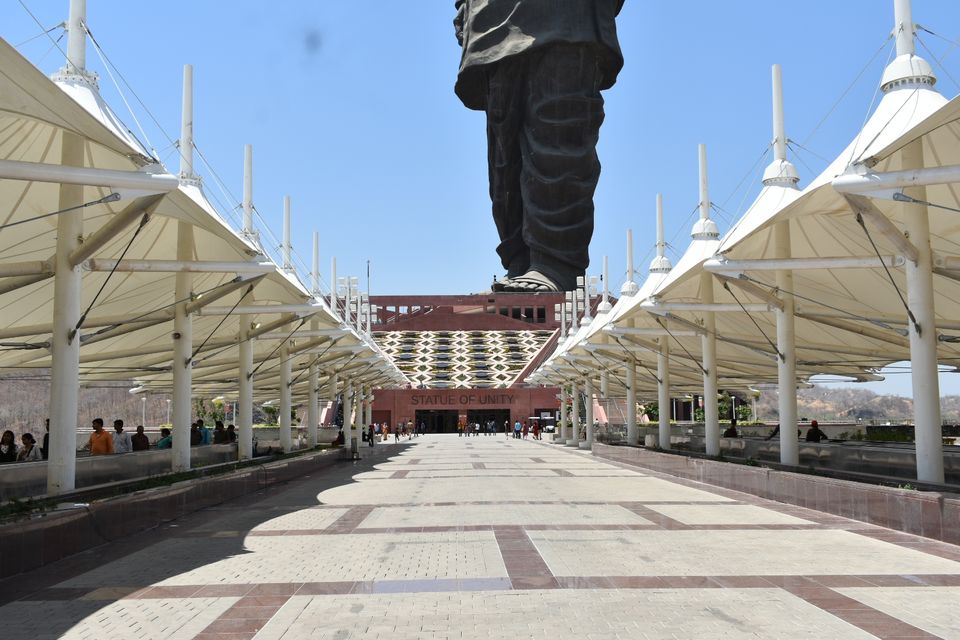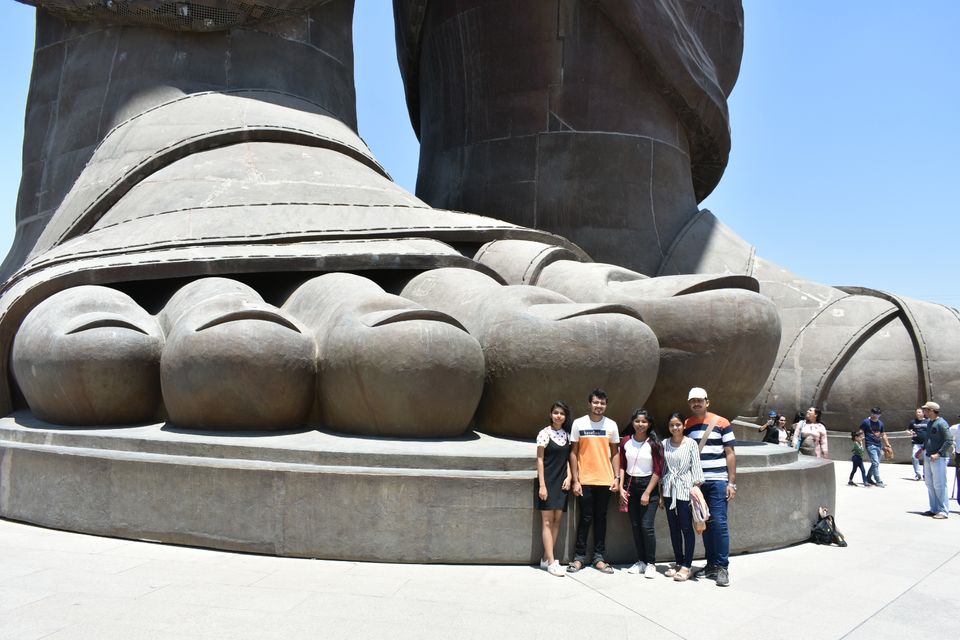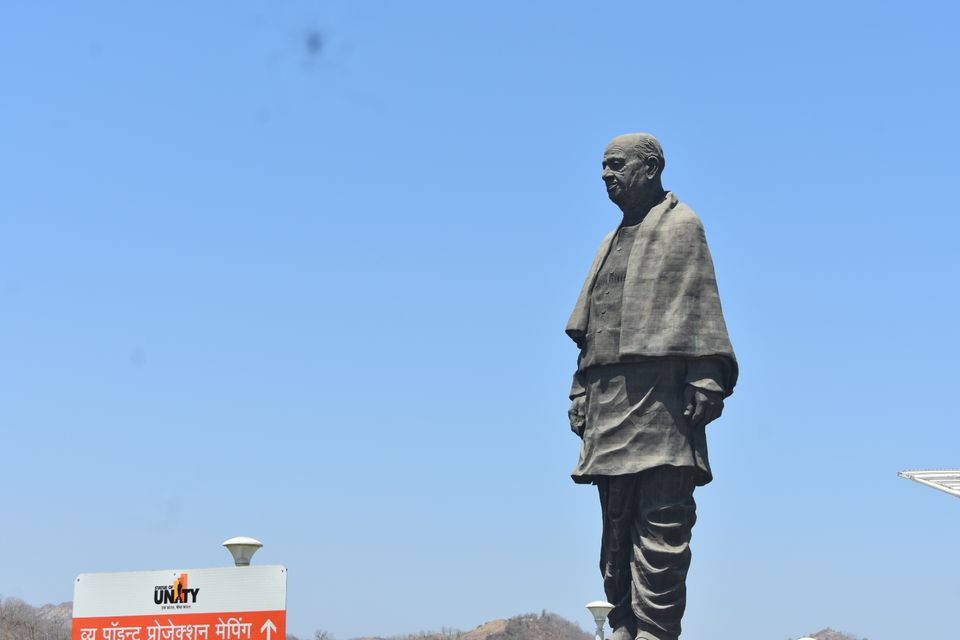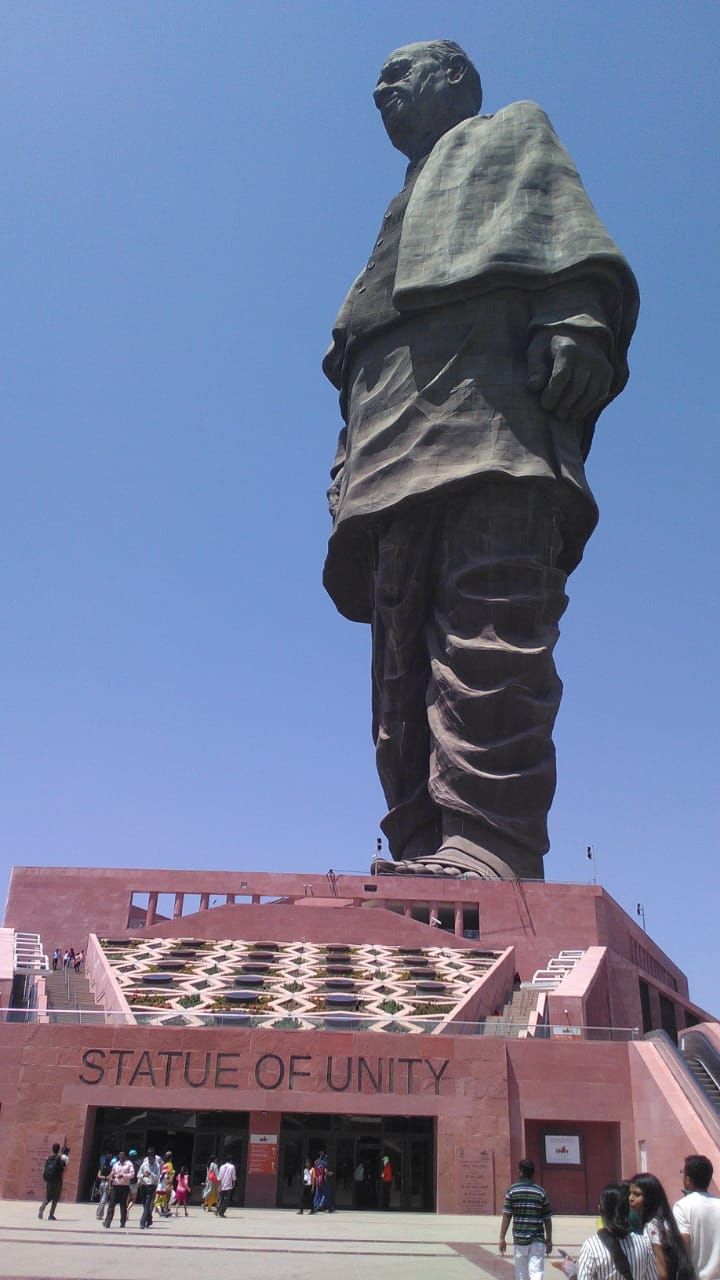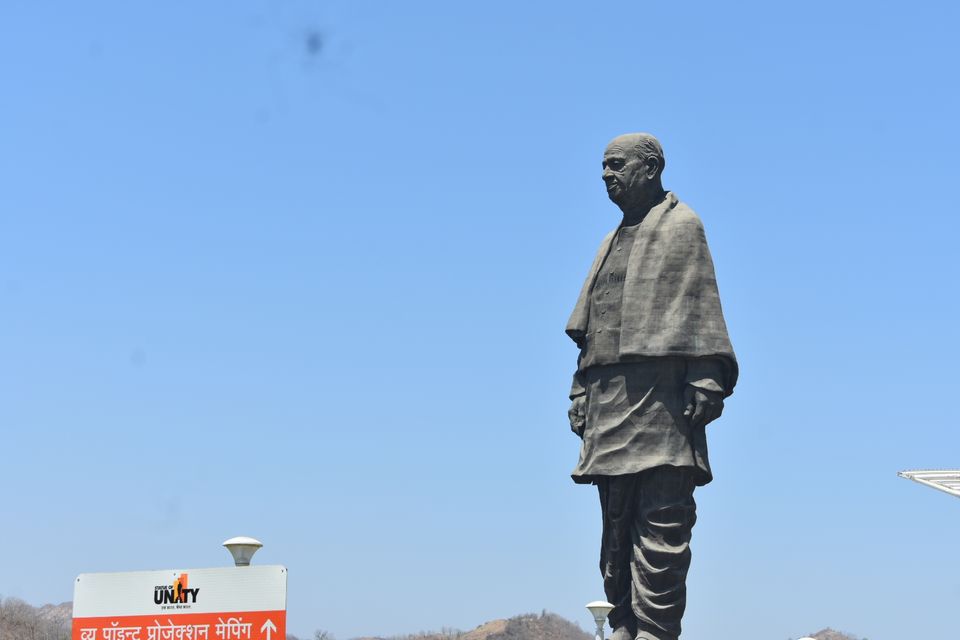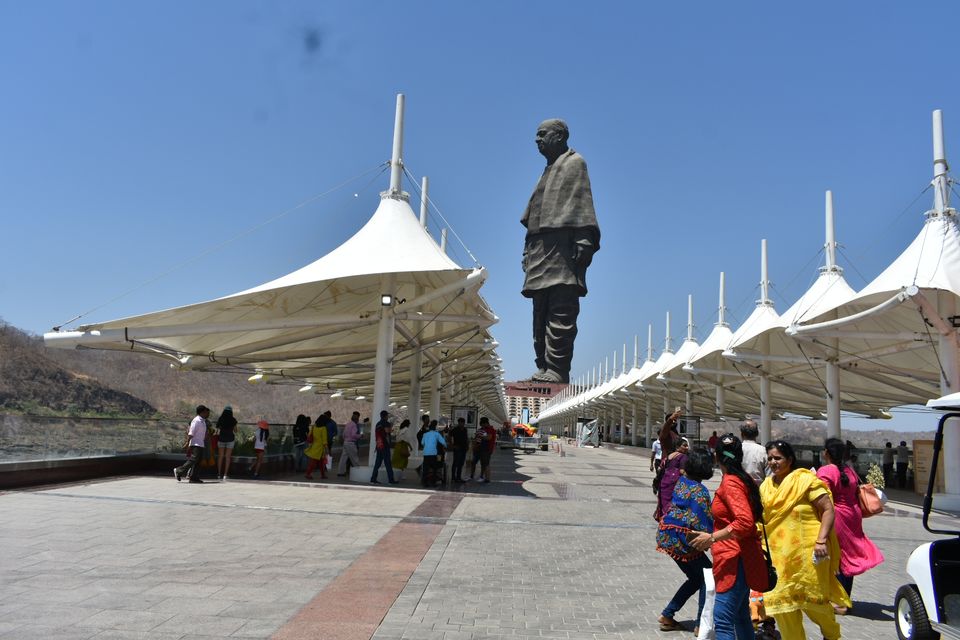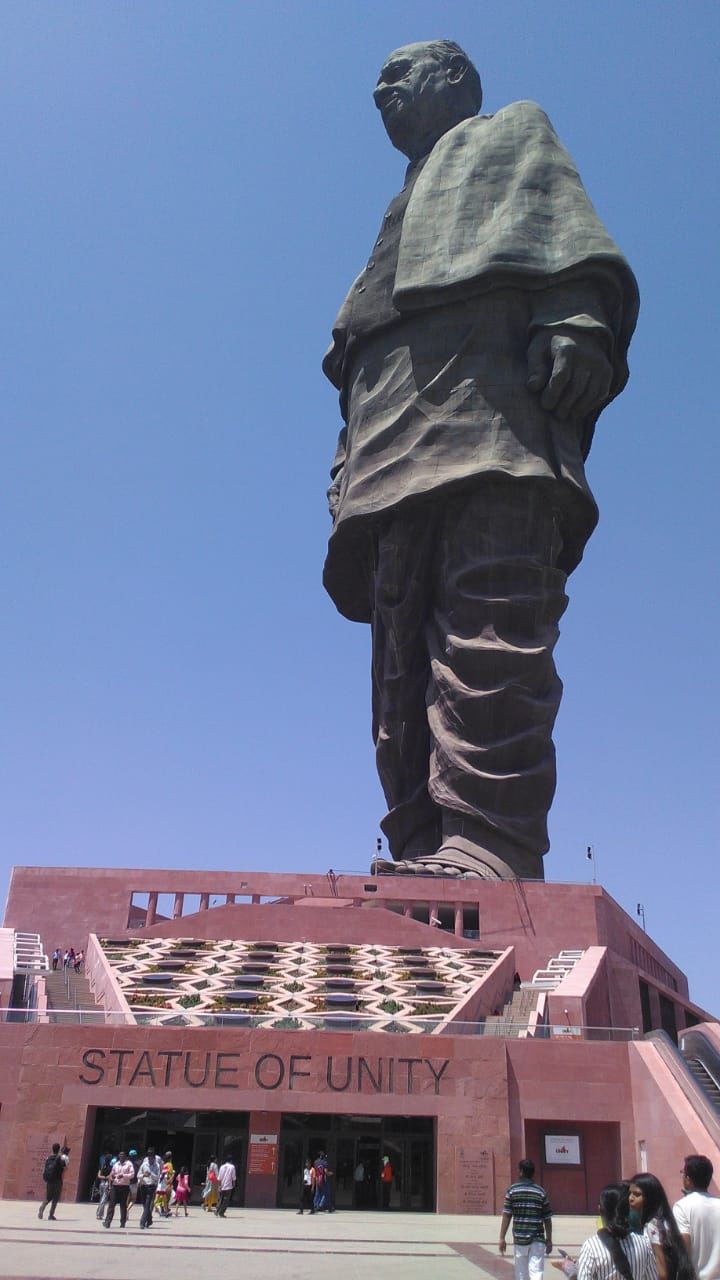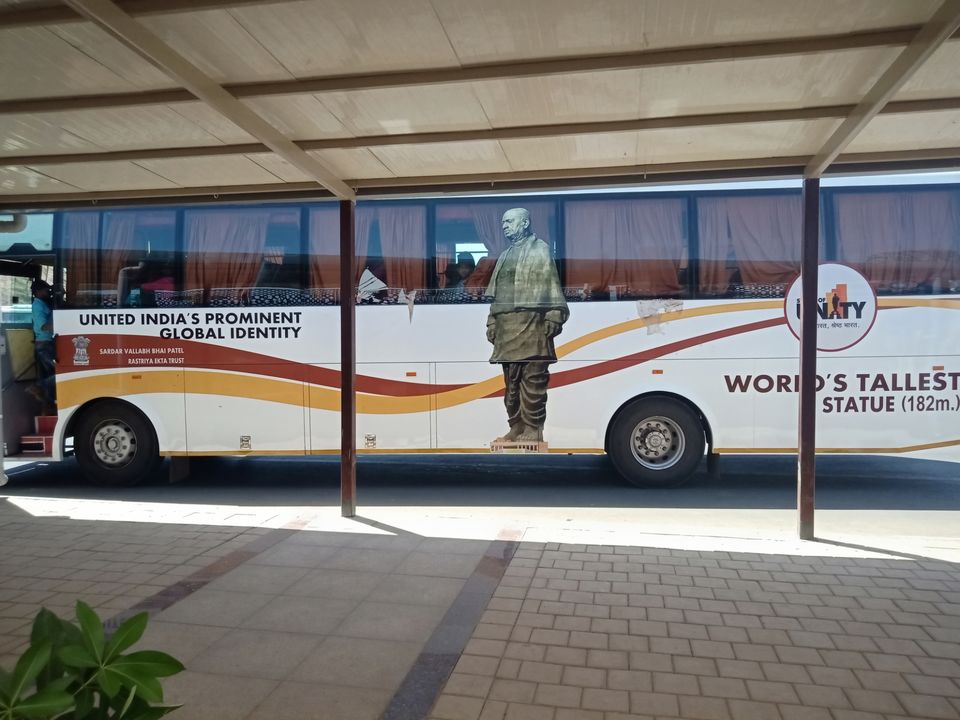 The entry ticket price was 130Rs+ 30Rs for the entry+hop on hop off bus or 350Rs+30Rs if you want to experience the viewing gallery which I booked online. The viewing gallery is near the chest of the Great Sardar Vallabhai Patel at a height of almost 153m. That's almost the height of a 45 storey building! The Sardar Sarovar dam looks magnificent from the viewing gallery. There's a high speed lift that takes you all the way up and down.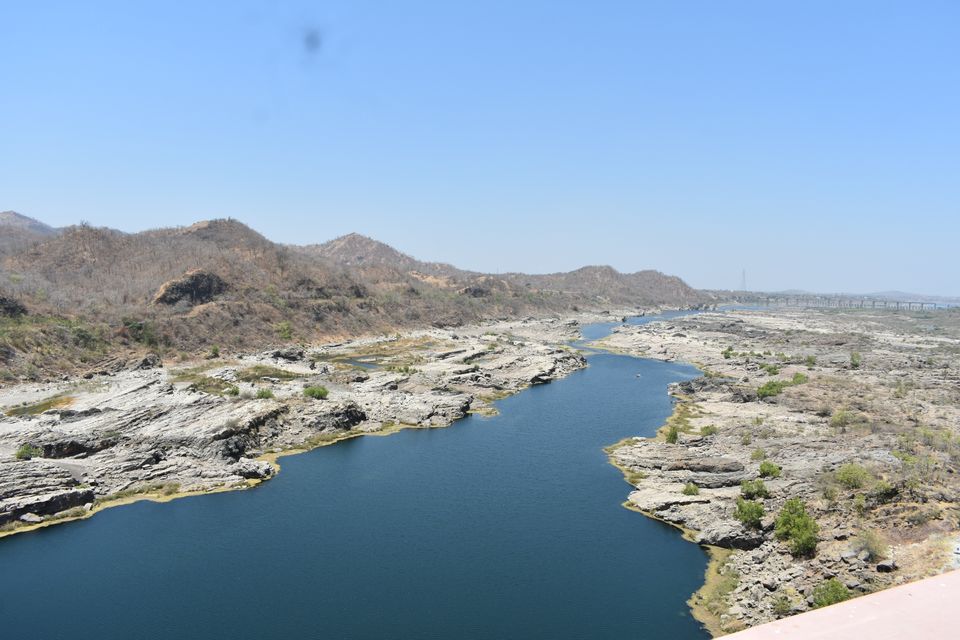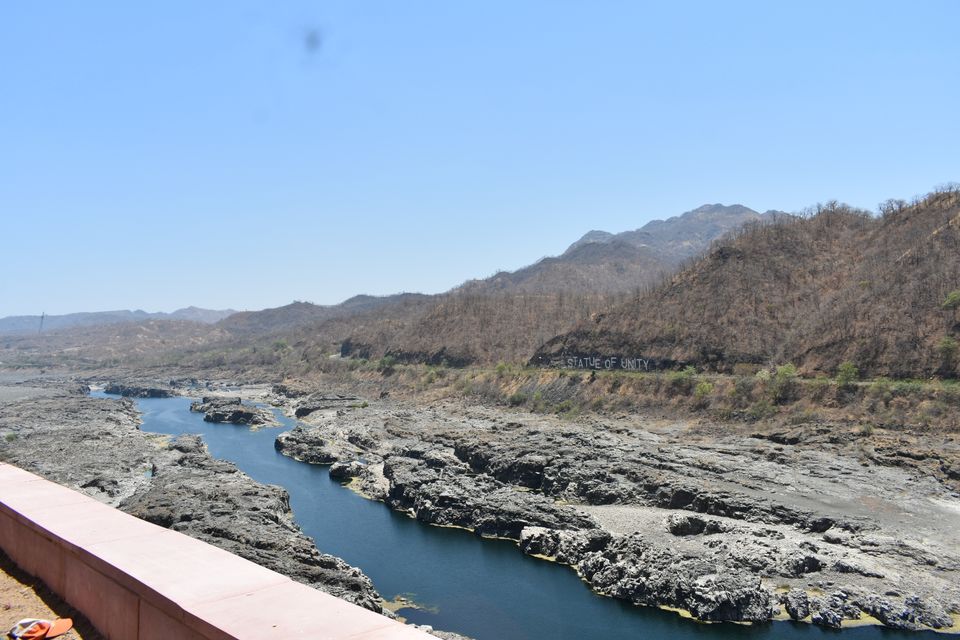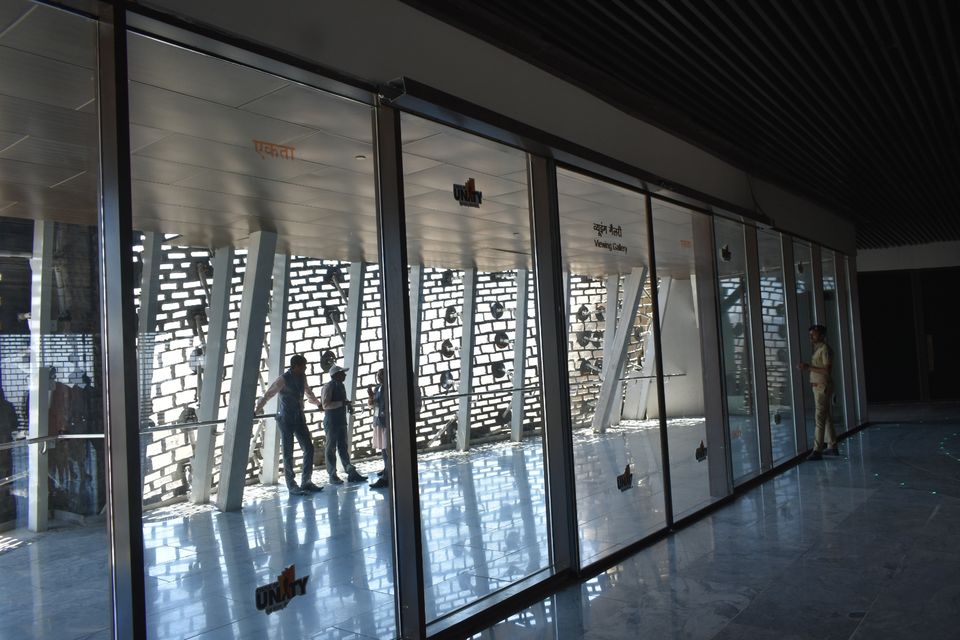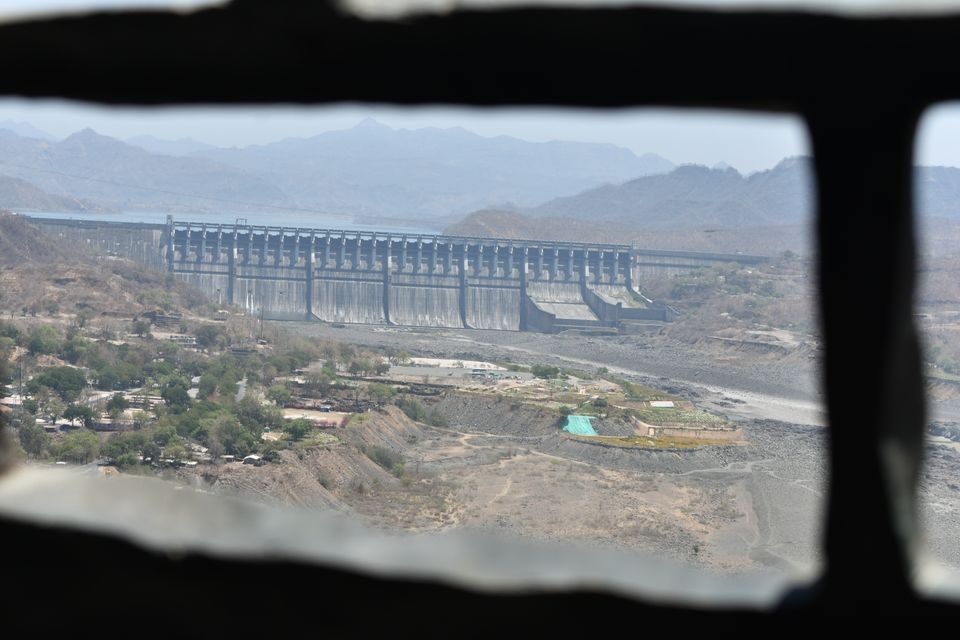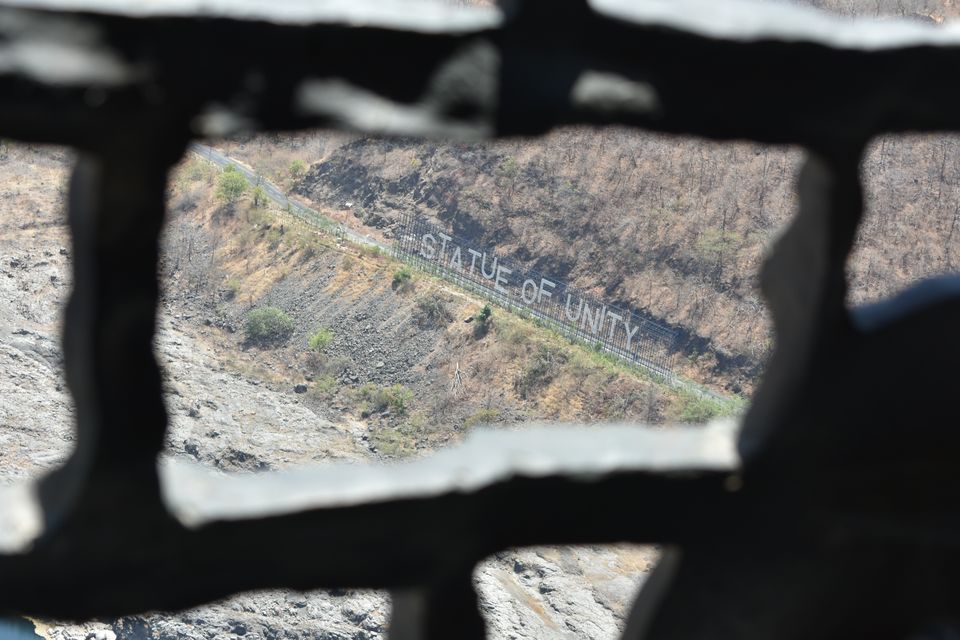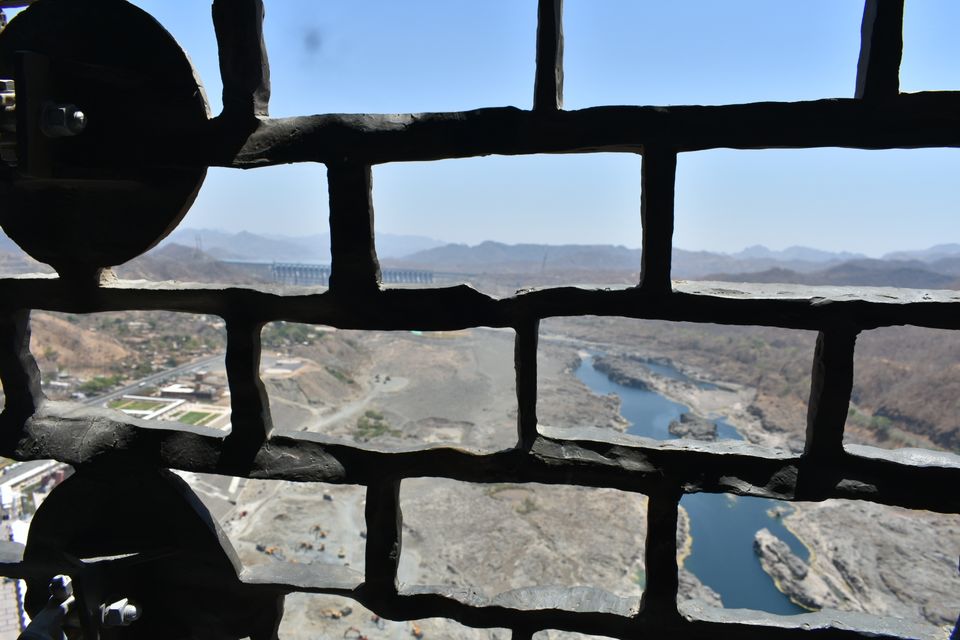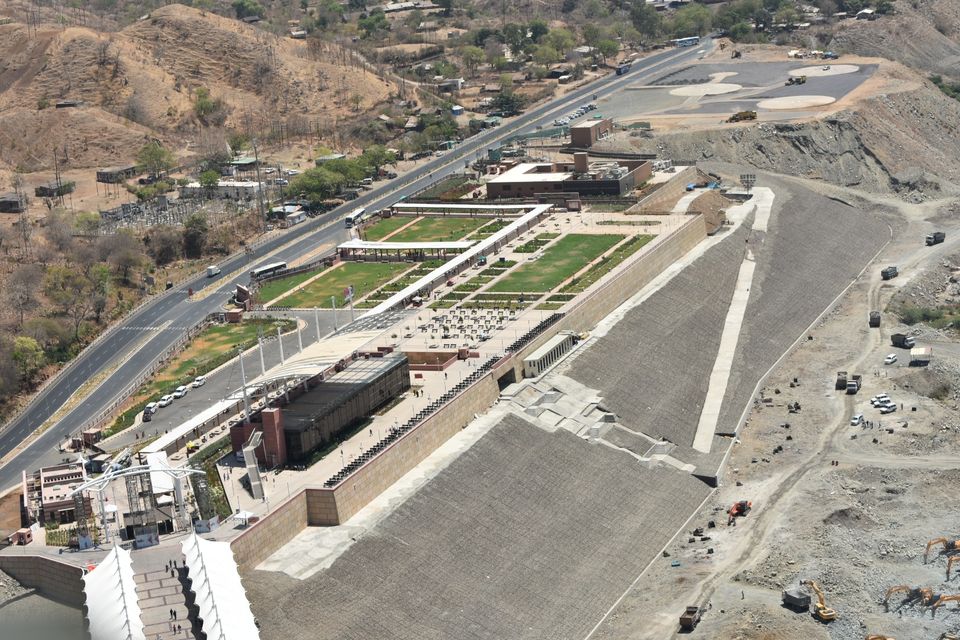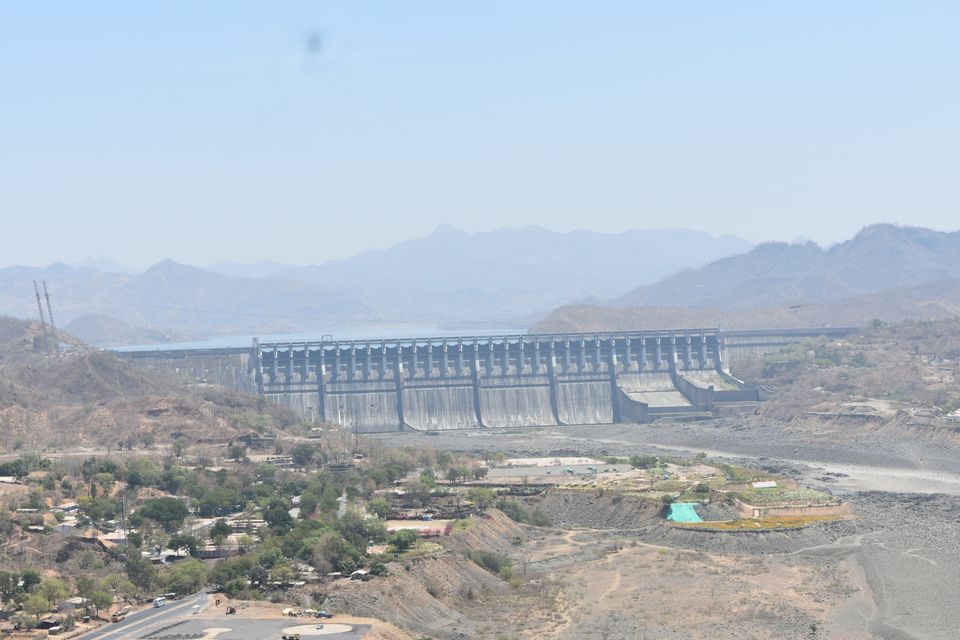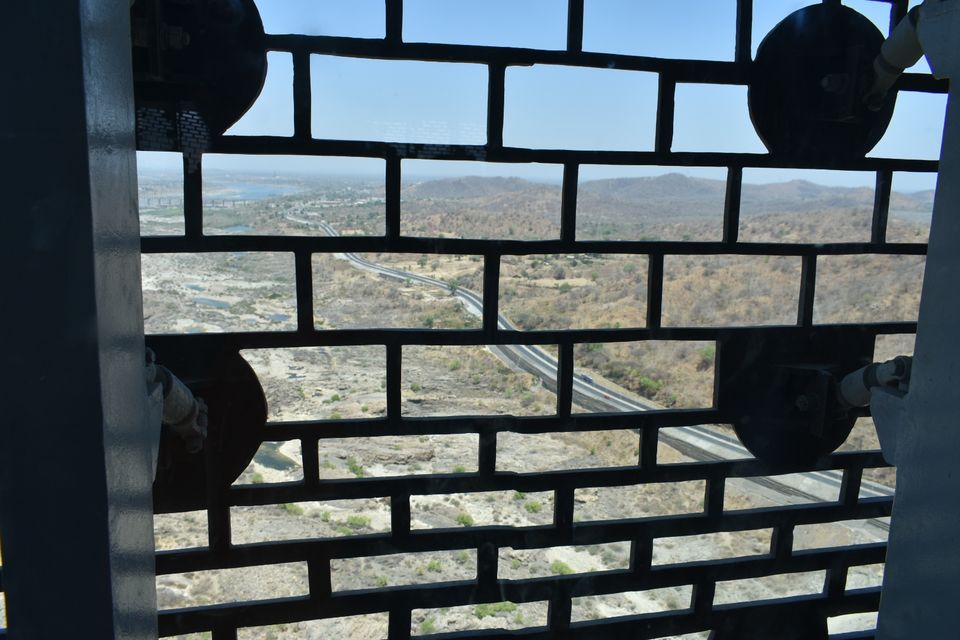 The basement portion of the statue has a museum dedicated to Sardar Vallabhai Patel.
After roaming around the statue complex for some time, we went ahead for the next stop, 'The Valley Of Flowers'. There are hope on hope off buses plying throughout the day which take you to the different spots in and around the Statue of Unity all included in the 120+30 or 350+30Rs ticket. The valley of flowers is a beautiful garden of flowers with Statue of Unity as the background!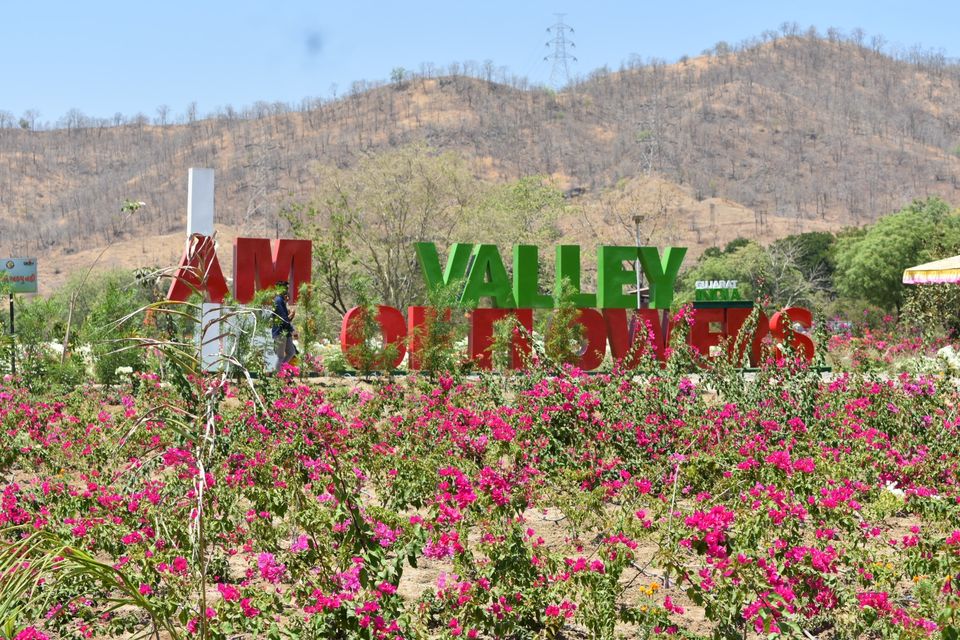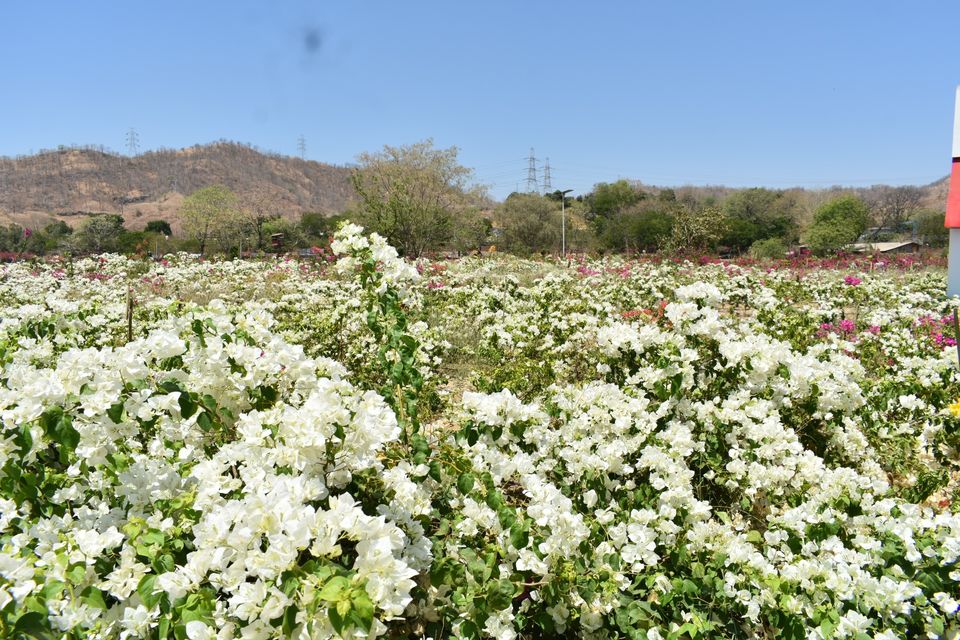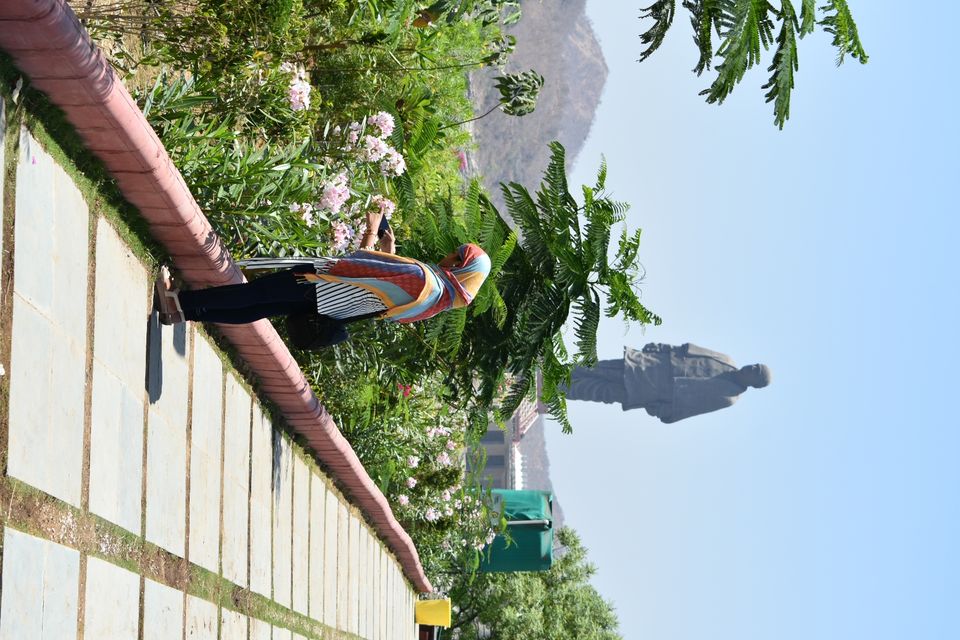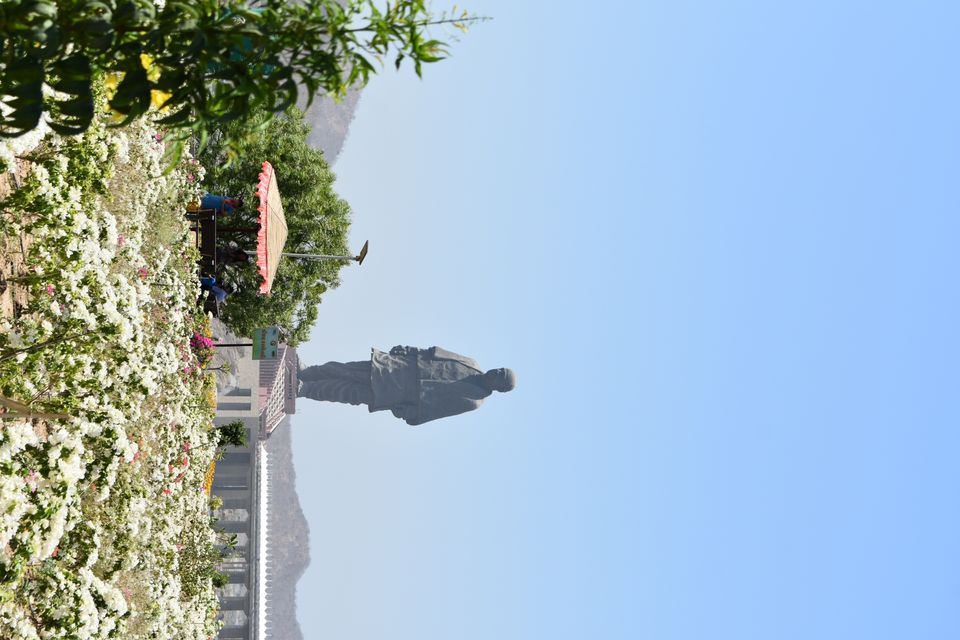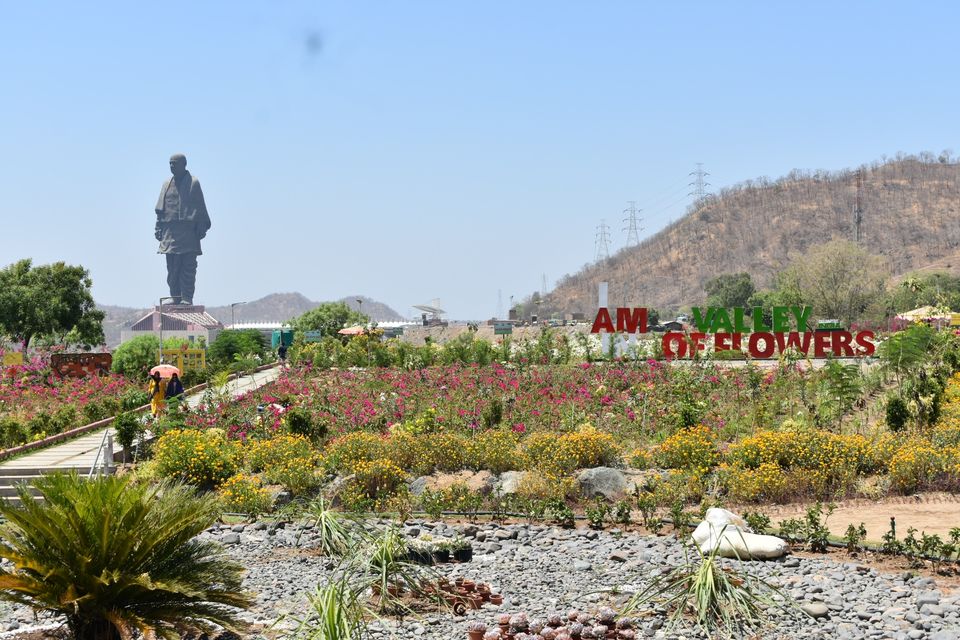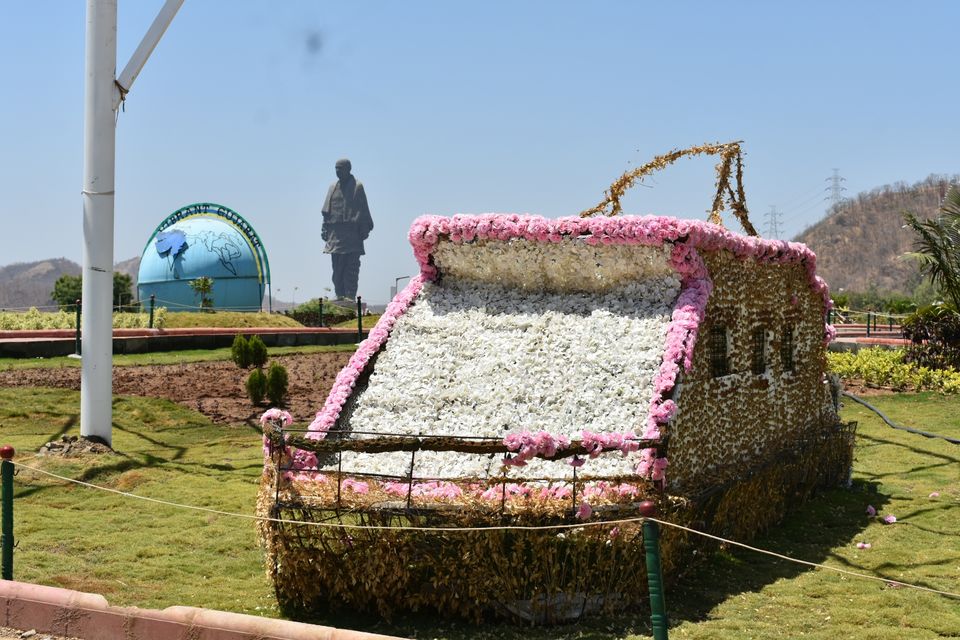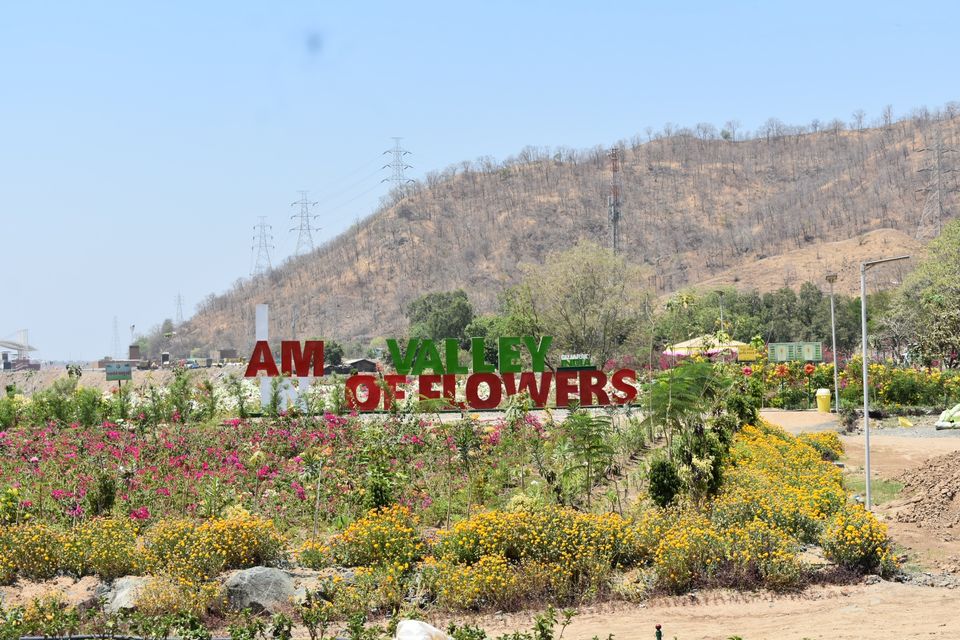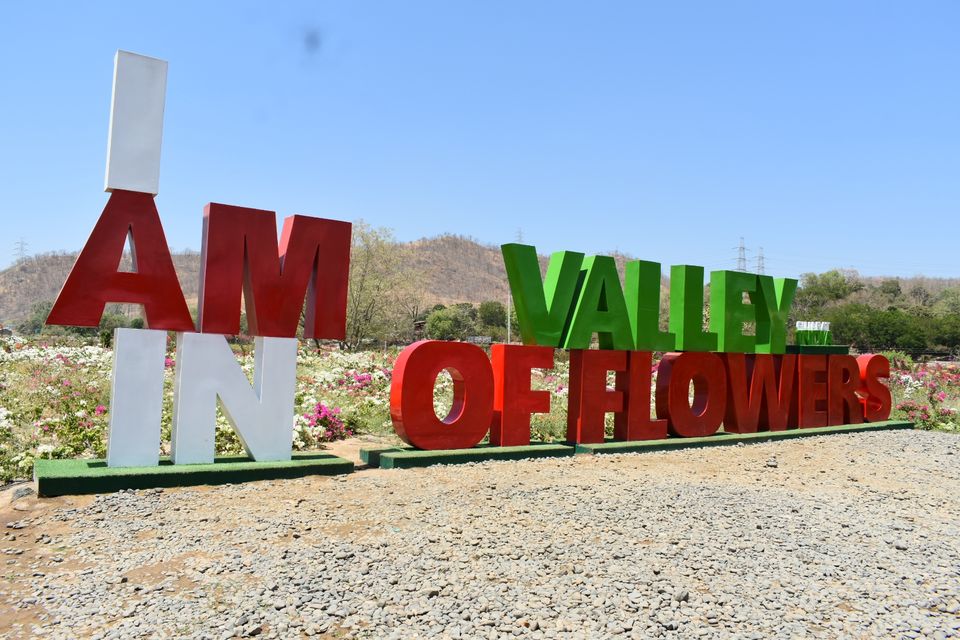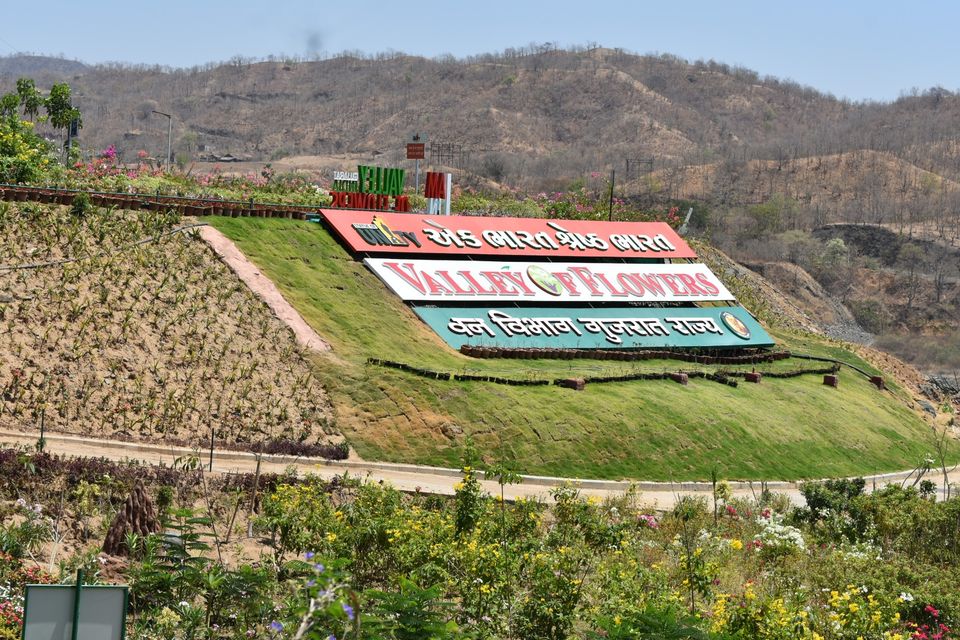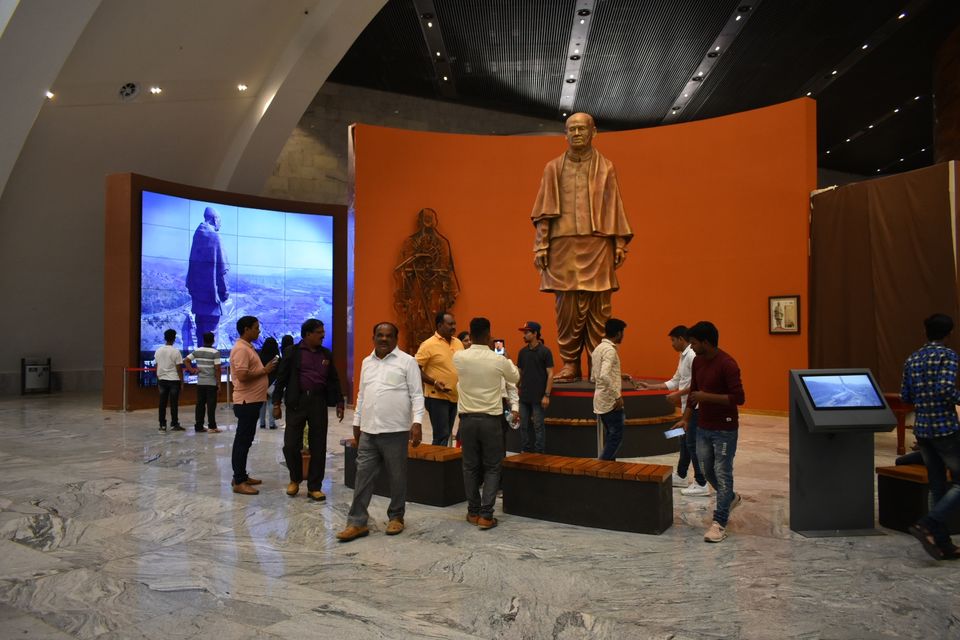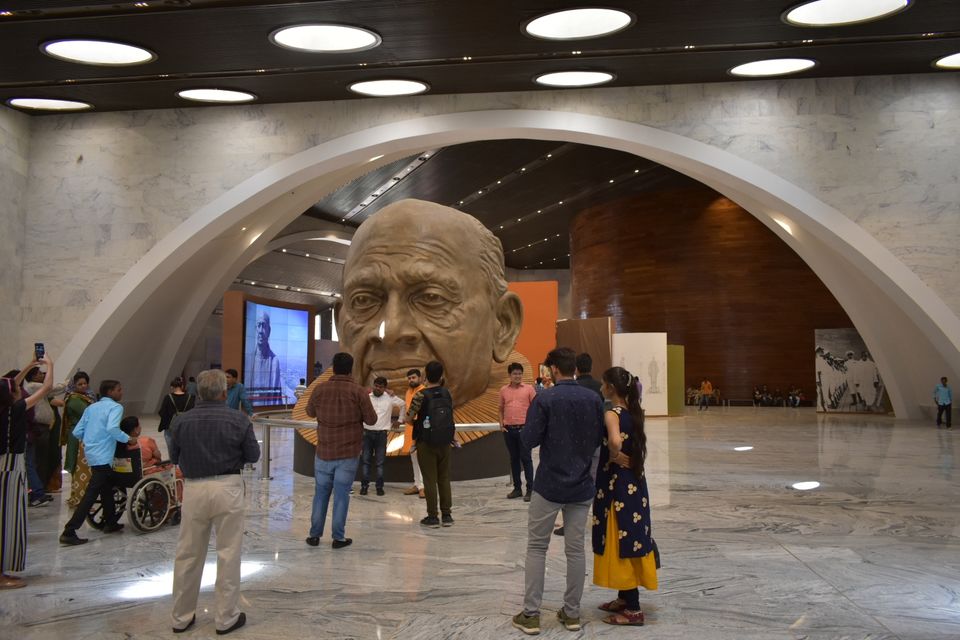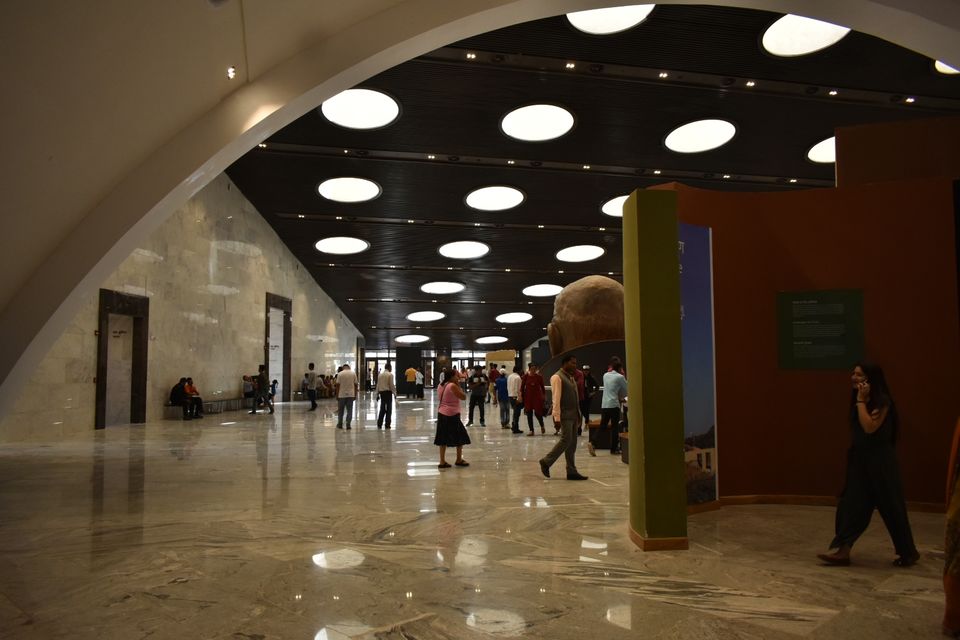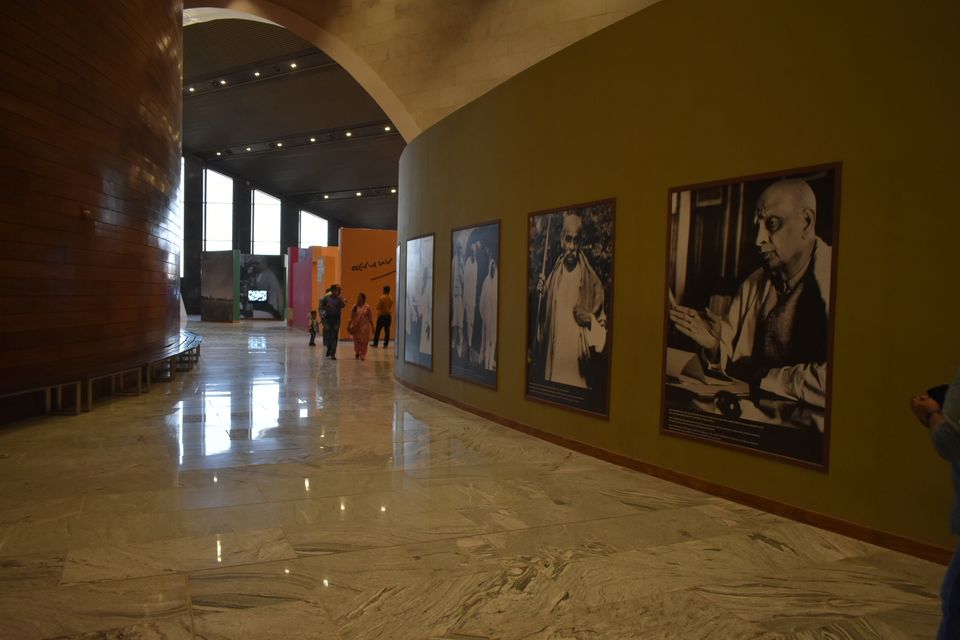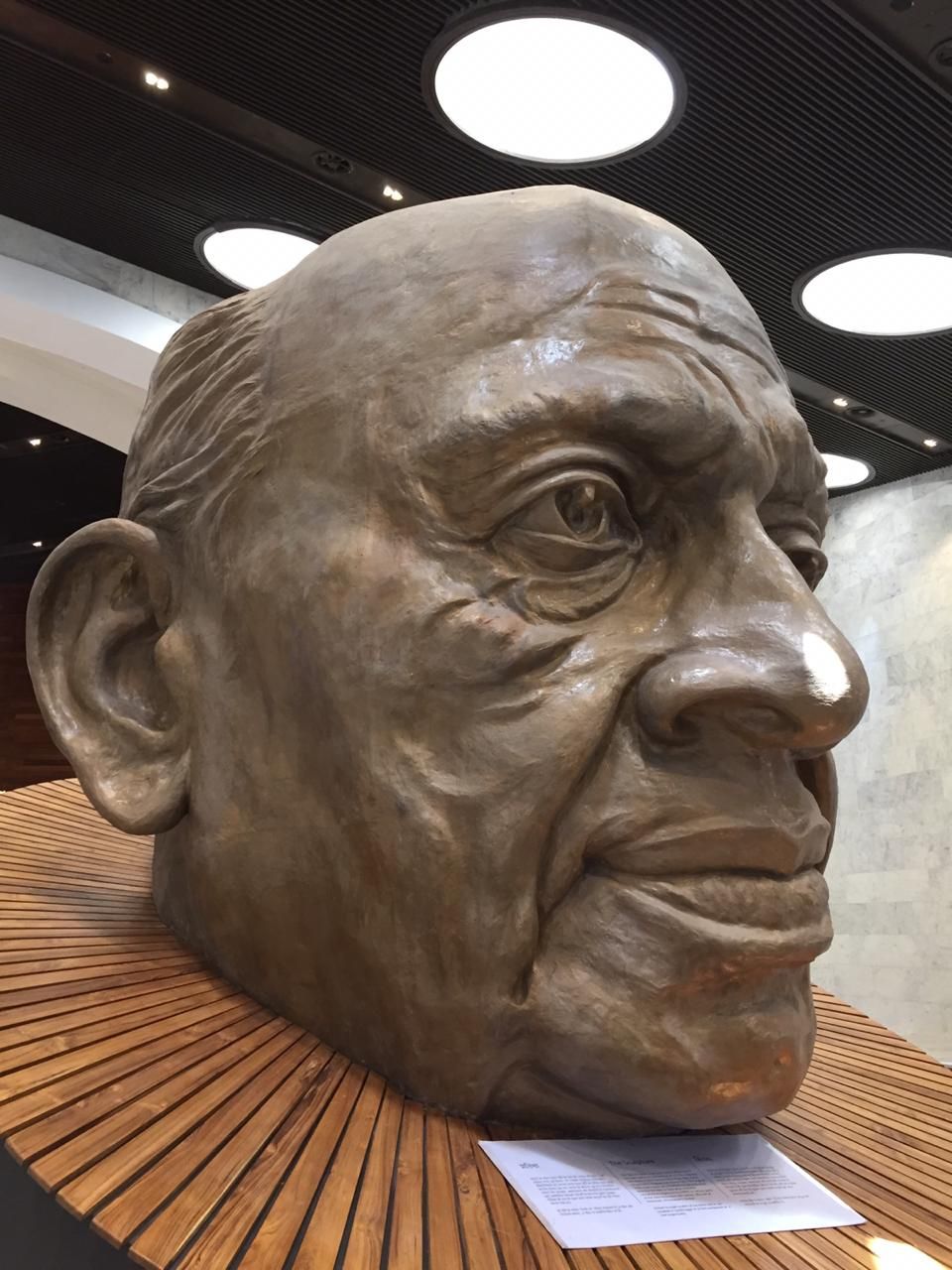 After relaxing for sometime in the valley of flowers, we decided to conclude our journey and hopped on to the bus. The bus took us across the Sardar Sarovar Dam and we also saw the Narmada tent City where you can book a tent and stay there overnight. There are also helicopter rides available which give you a bird's eye view of the statue!
We really wanted to witness the epic sound and light show that is held every evening which looks so dazzling! Unfortunately due to budget and time constraints we couldn't extend our stay!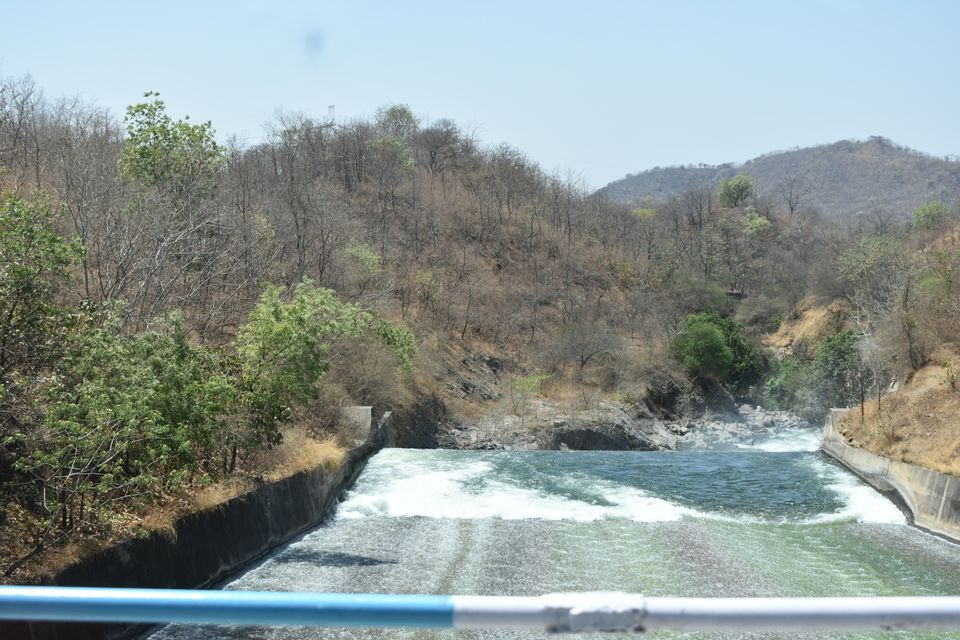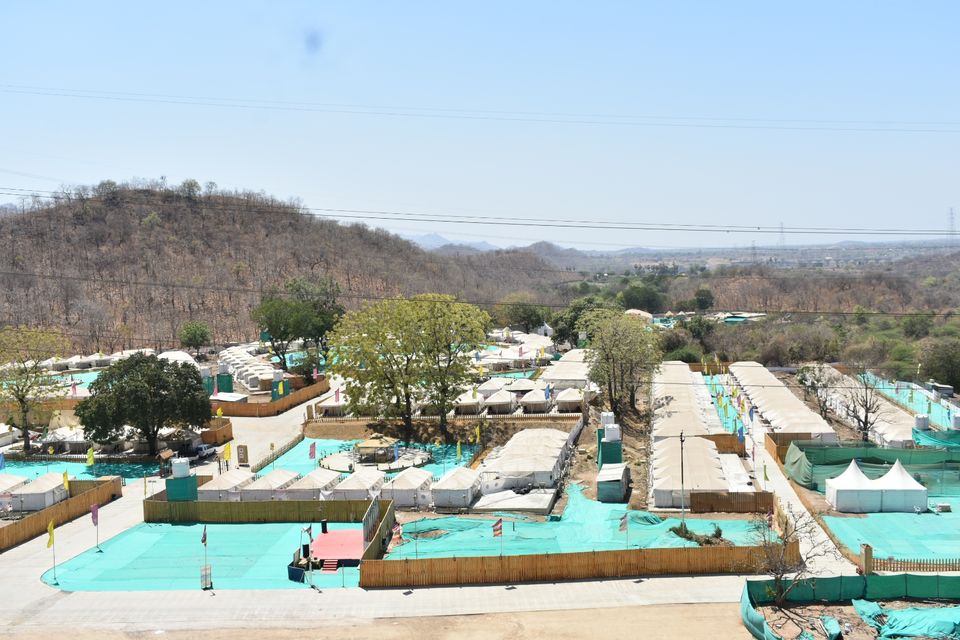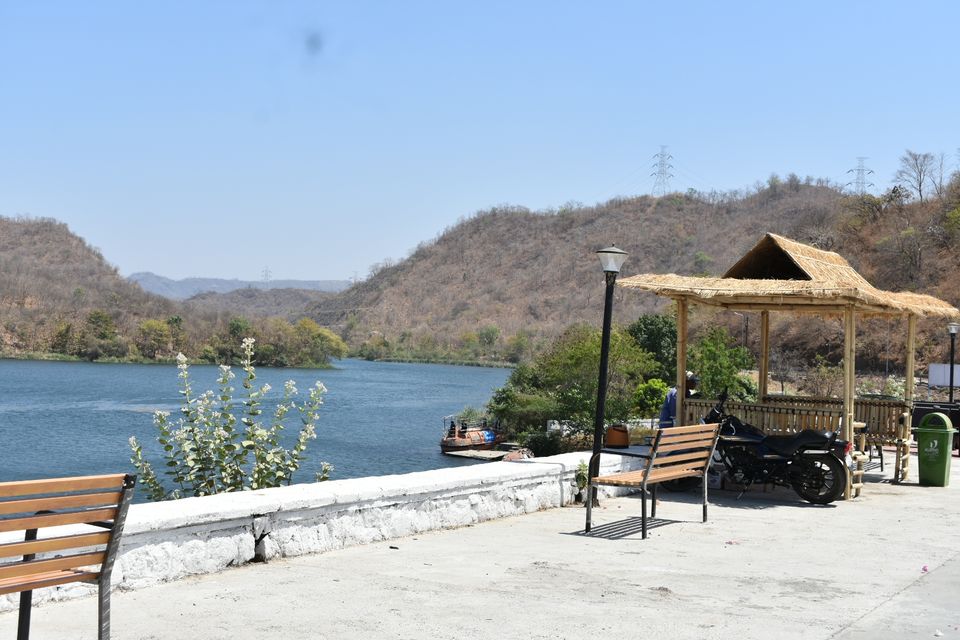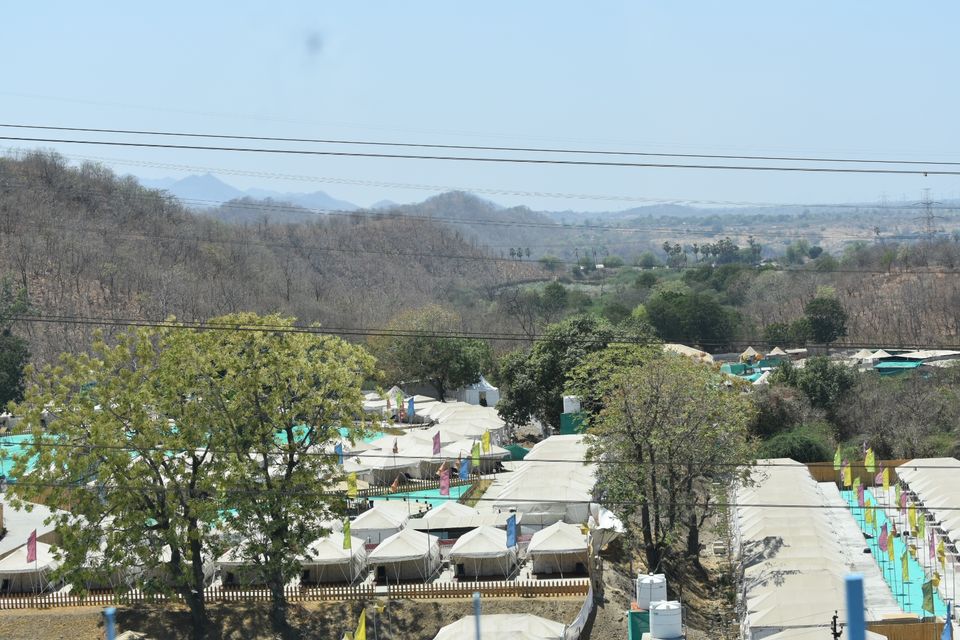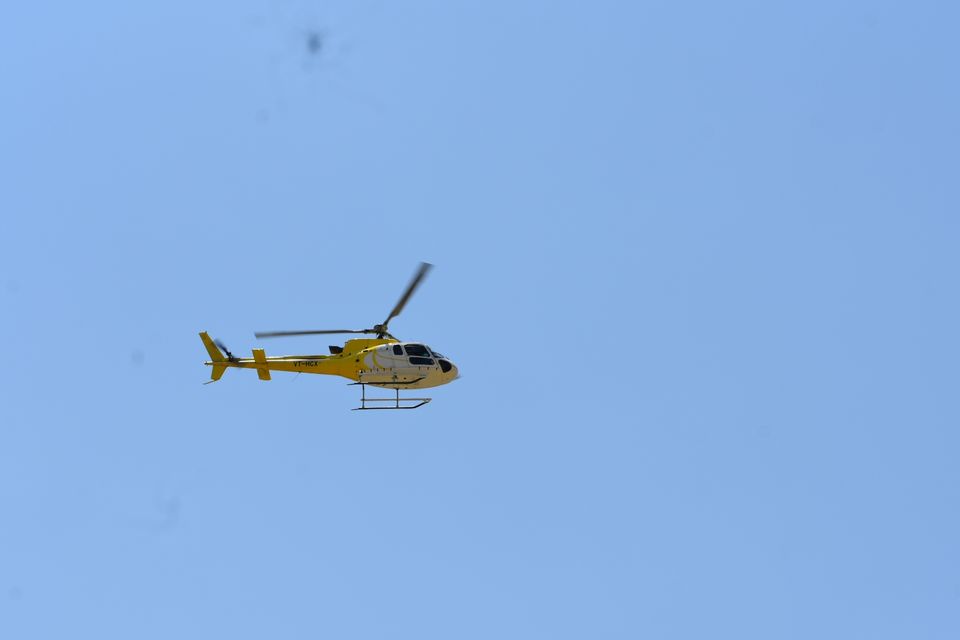 We spent almost 3 hours in and around the whole complex and were back to Vadodara by 3.30pm. We reached back Mumbai by night the same day. It was a well planned and well executed budget trip which costed us a mere Rs.2000 per person for the 2 day extravaganza! Statue Of Unity taught us the value of Unity and how Unity can result into a fantastic pocket friendly trip to cherish for a lifetime and beyond! If you want to know the complete cost breakdown of the trip, do let me know in the comments!
❤️