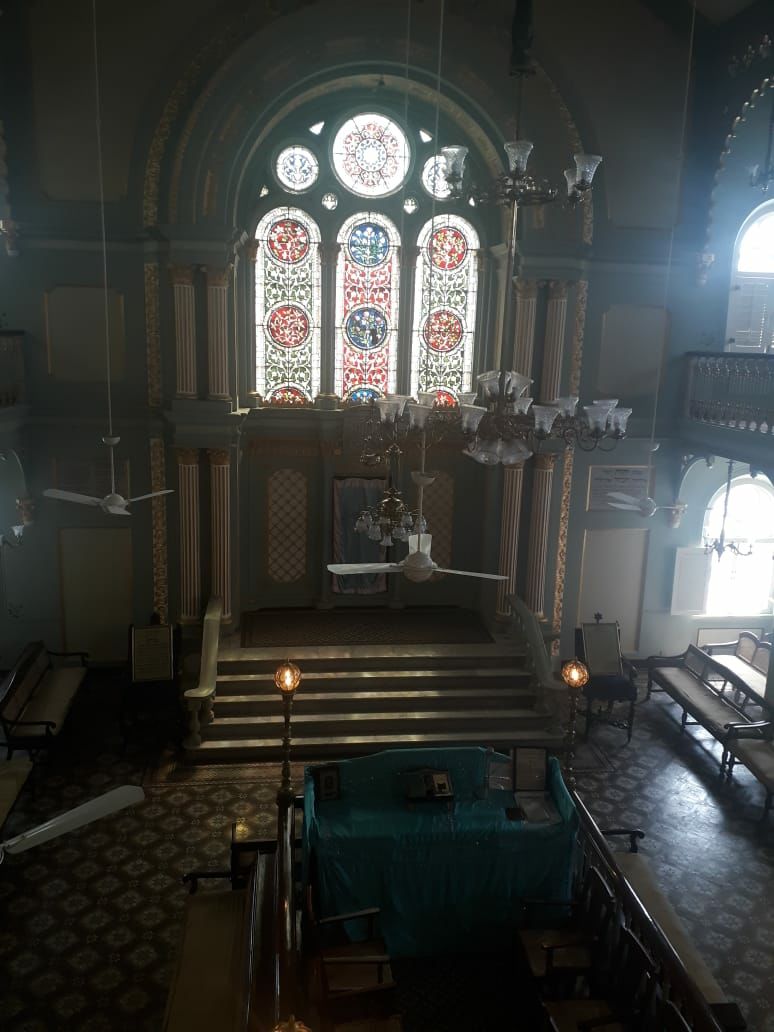 Keneseth Eliyahoo Synagogue popularly known as The Blue Synagogue is located in the bylanes of Kala Goda. The synagogue is a bit difficult to locate as even the locals are unaware of such a synagogue. All they know about is The Gateway, which is really disappointing.
Keneseth Eliyahoo Synagogue was built by the Sassoon family in the days when Jews were abundant in Mumbai. Now there are hardly any Jews left in Mumbai. The total number is India is merely 400. The synagogue which was in an abandoned state was recently renovated by the Jindal group, the process has restored the synagogue to it's former glory.
There are policemen stationed outside the synagogue and one needs to submit the photocopy of an ID proof in order to enter the synagogue. And once you enter, the place has a whole new vibe. It's beautiful. The stained glass windows, the carvings through the synagogue, the Star of David engraved in every corner, everything simply adds to the beauty of the synagogue. I'm sure no one regret a visiting the beautiful Keneseth Eliyahoo Synagogue.