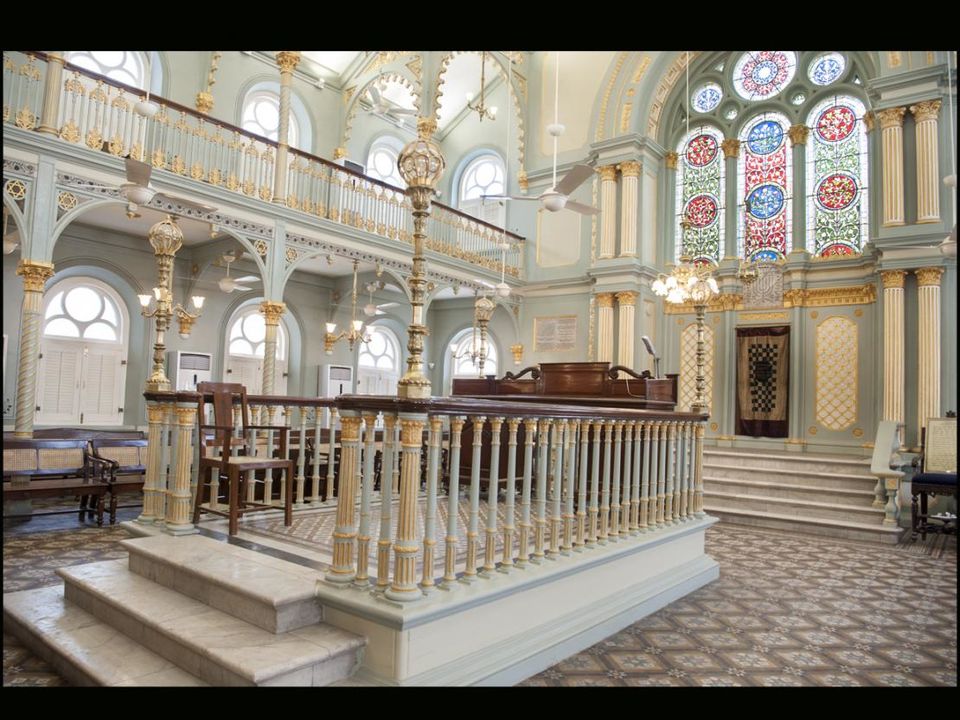 The 135-year-old Keneseth Eliyahoo synagogue at Kala Ghoda finally opened for worshippers after restoration and the results are astounding. After 20 months of restoration, the Keneseth Eliyahoo Synagogue received a new lease of life. Also commonly known as Kala Ghoda's Blue Synagogue, the monument earlier had blue interiors but now has been repainted white and indigo.
The synagogue was built by Jacob Sassoon, the grandson of David Sassoon — a Baghdadi Jew businessman whose family built other key institutions as well — in the memory of his father Elias. The name of the synagogue name thus translates to 'The Assembly of Elias'.
Here are the breathtaking pictures of the newly painted interiors.
The Keneseth Eliyahoo Synagogue is a significant place of worship for Mumbai's Baghdadi and Bene Israeli Jewish communities.
The synagogue is designated as a Grade IIA classical revival structure.
It is protected under the Heritage Regulations for Greater Bombay, 1995.
The synagogue was built in the Classical Revival Style, with decorative Victorian interiors.
Abha Narain Lambah, Architect for the restoration project said, "The Keneseth Eliyahoo Synagogue was an extremely challenging and fulfilling restoration project. The entire structure, right from the external architecture to the detailing of the religious symbols used in the interiors, is enchanting and tells a story of the years gone by."
Victorian chandeliers are seen suspended across the synagogue.
Have you ever visited the Keneseth Eliyahoo synagogue? Share your stories with Tripoto community here.