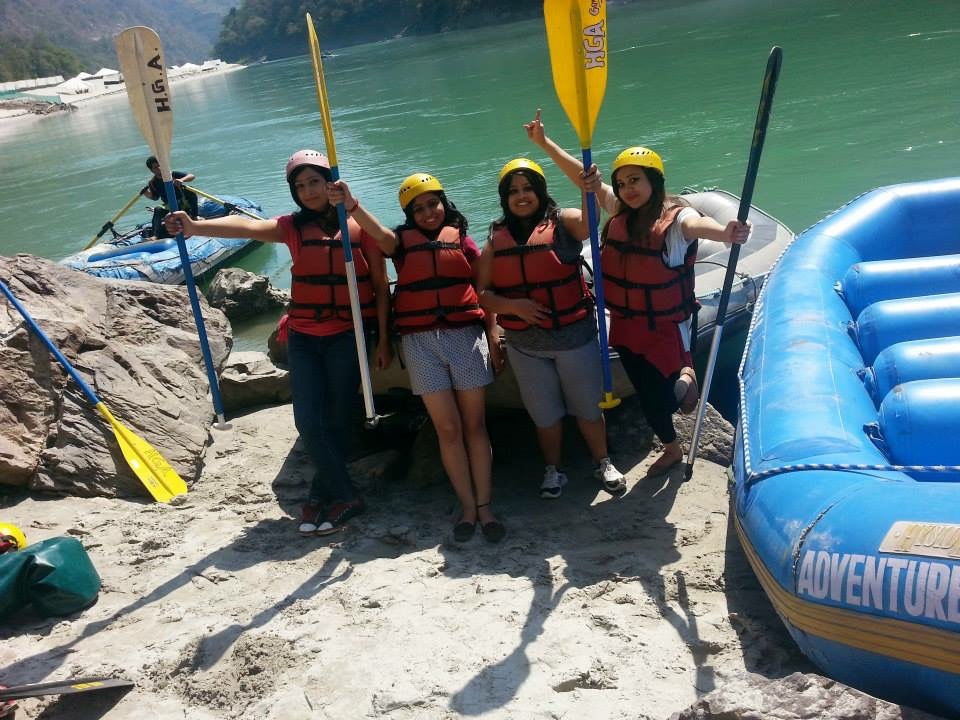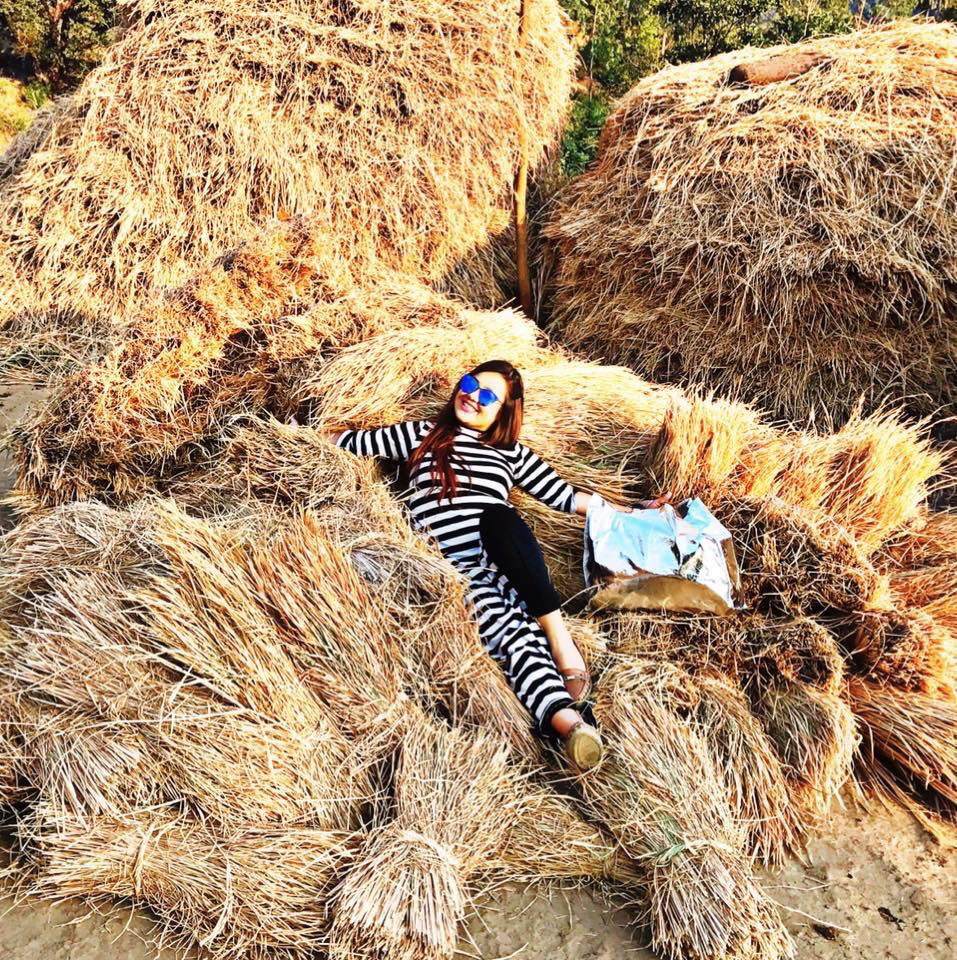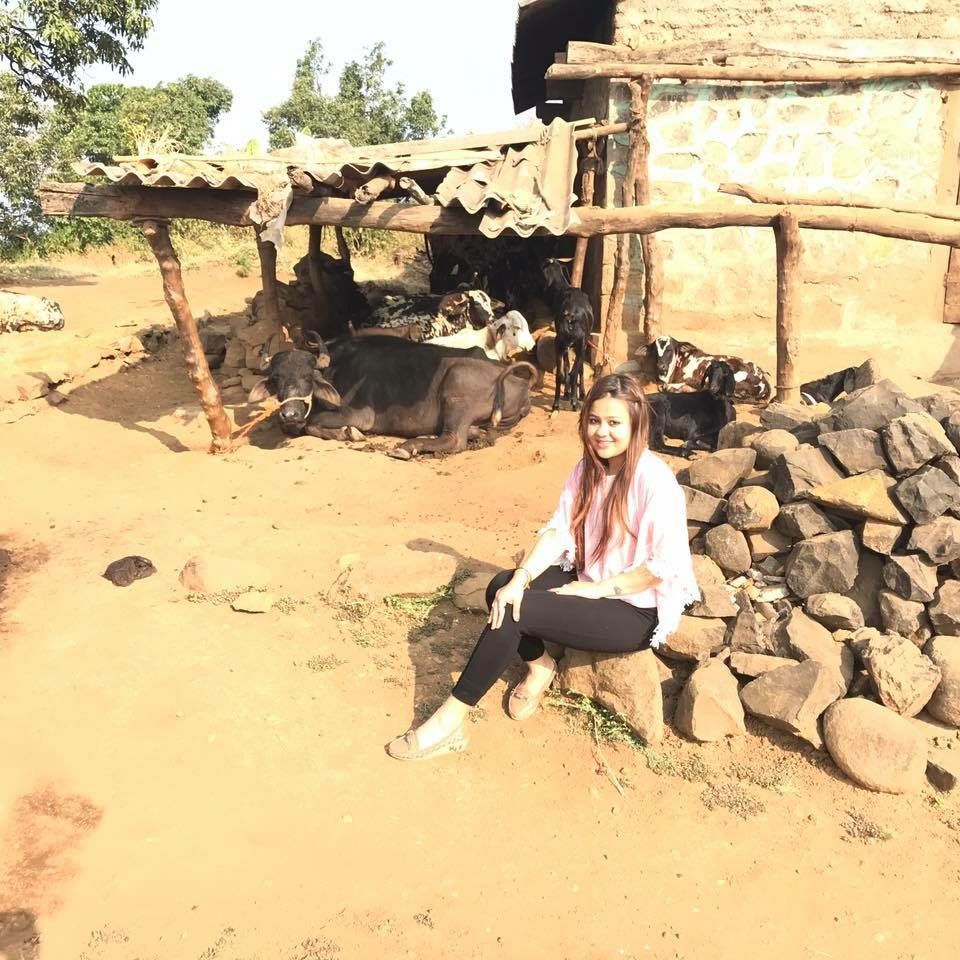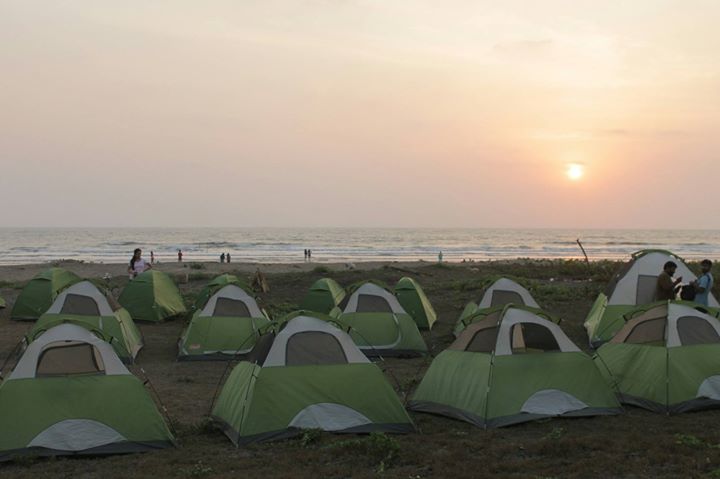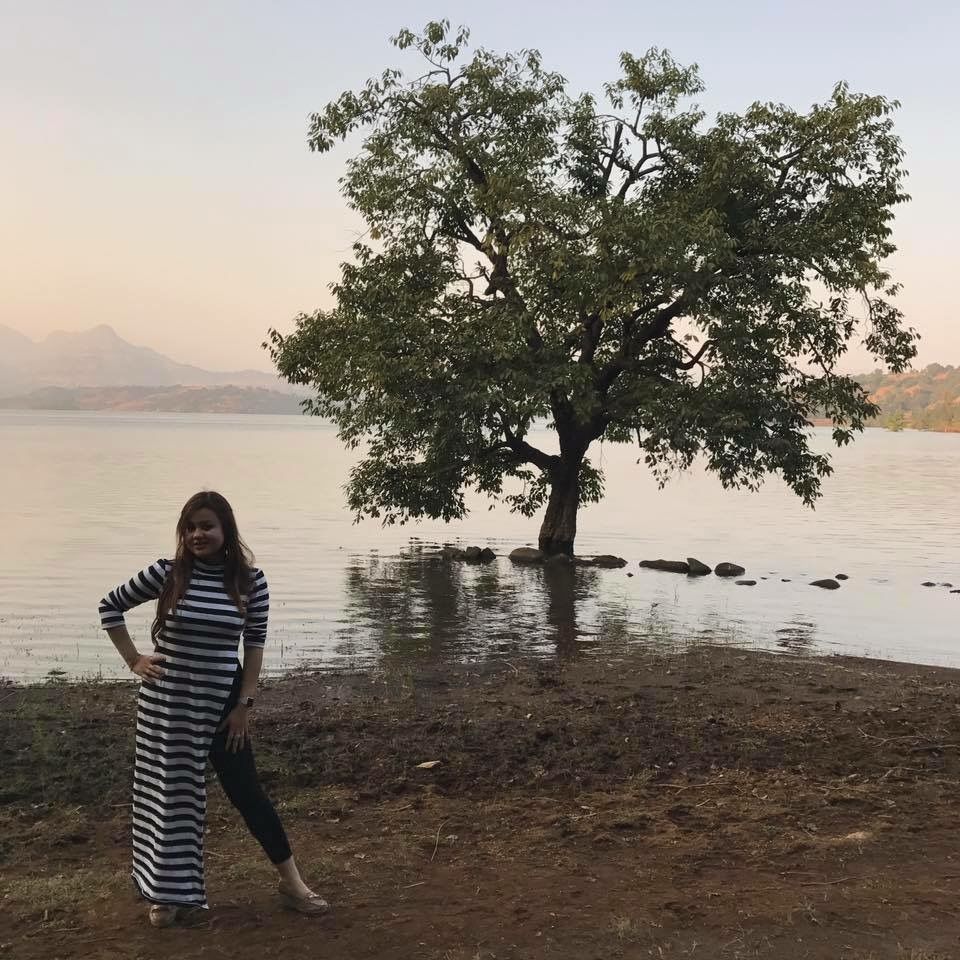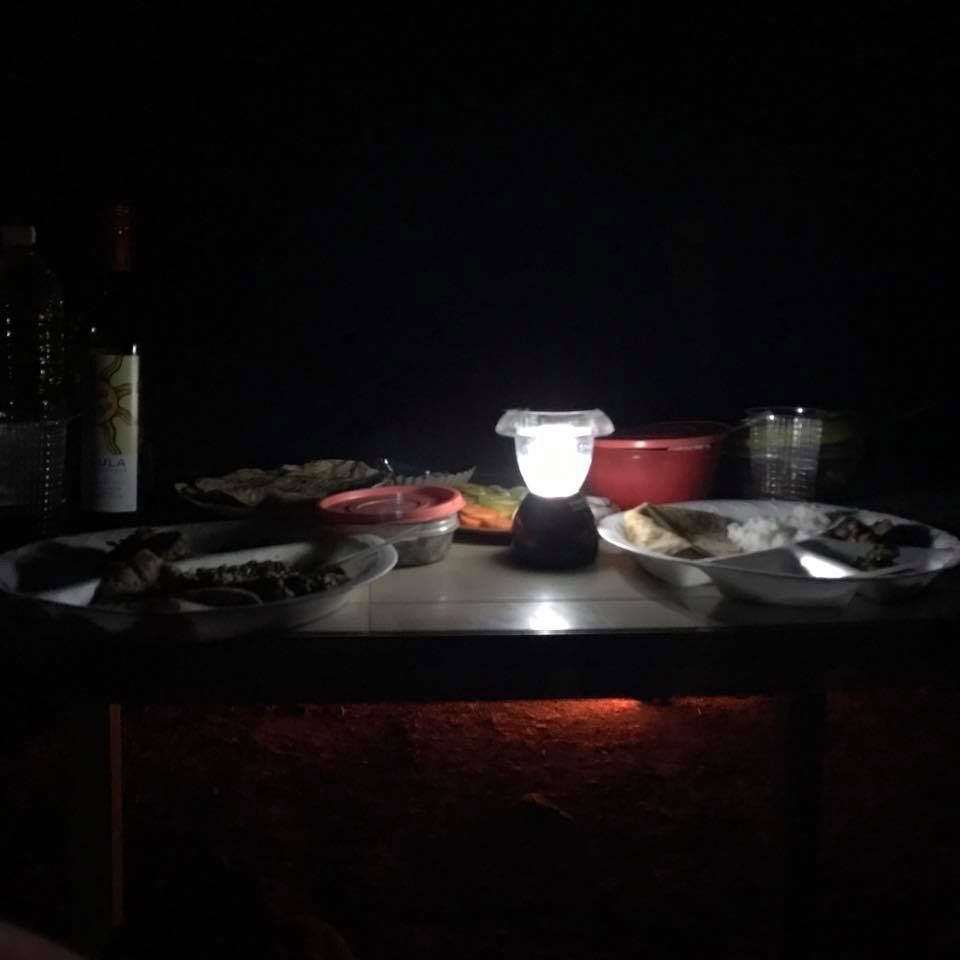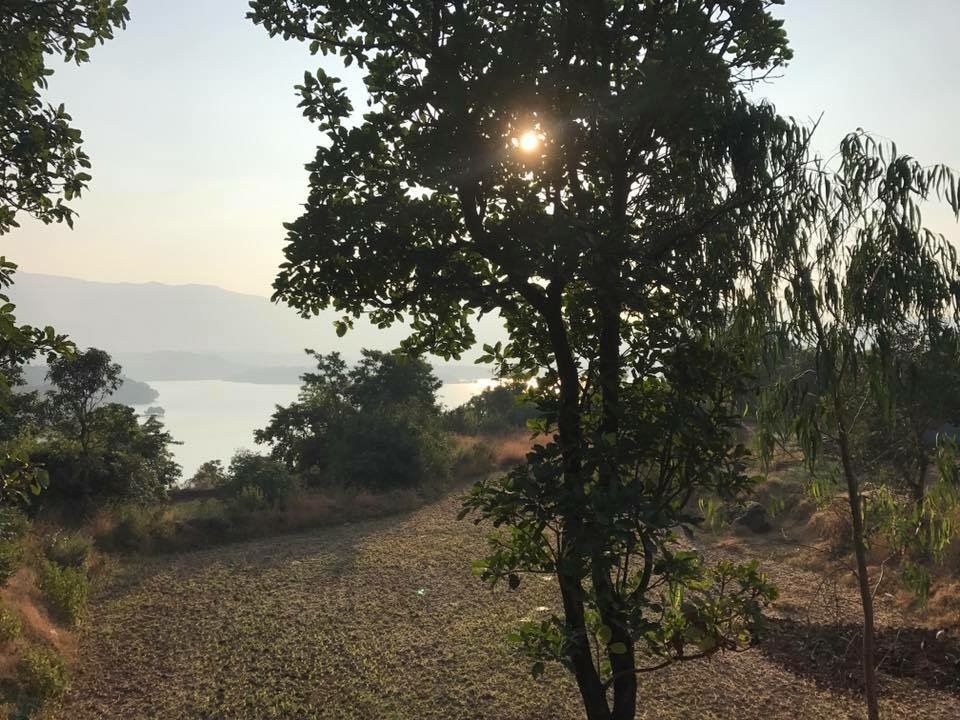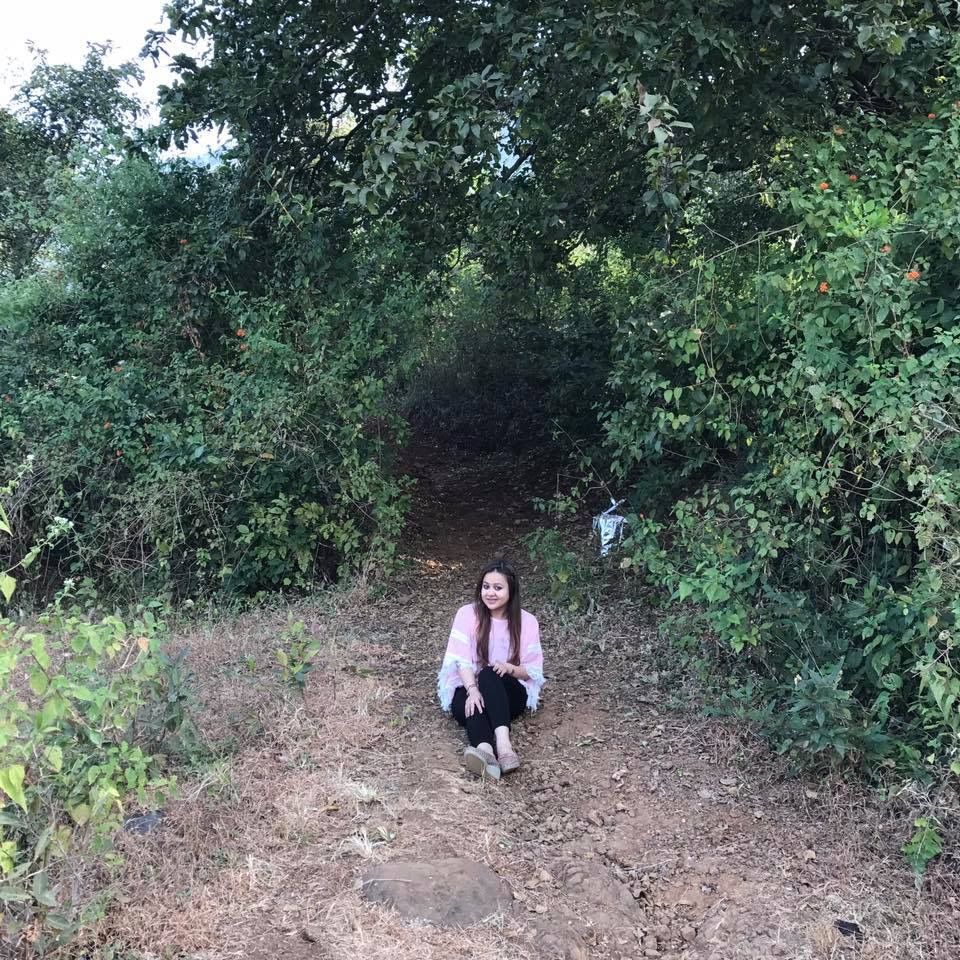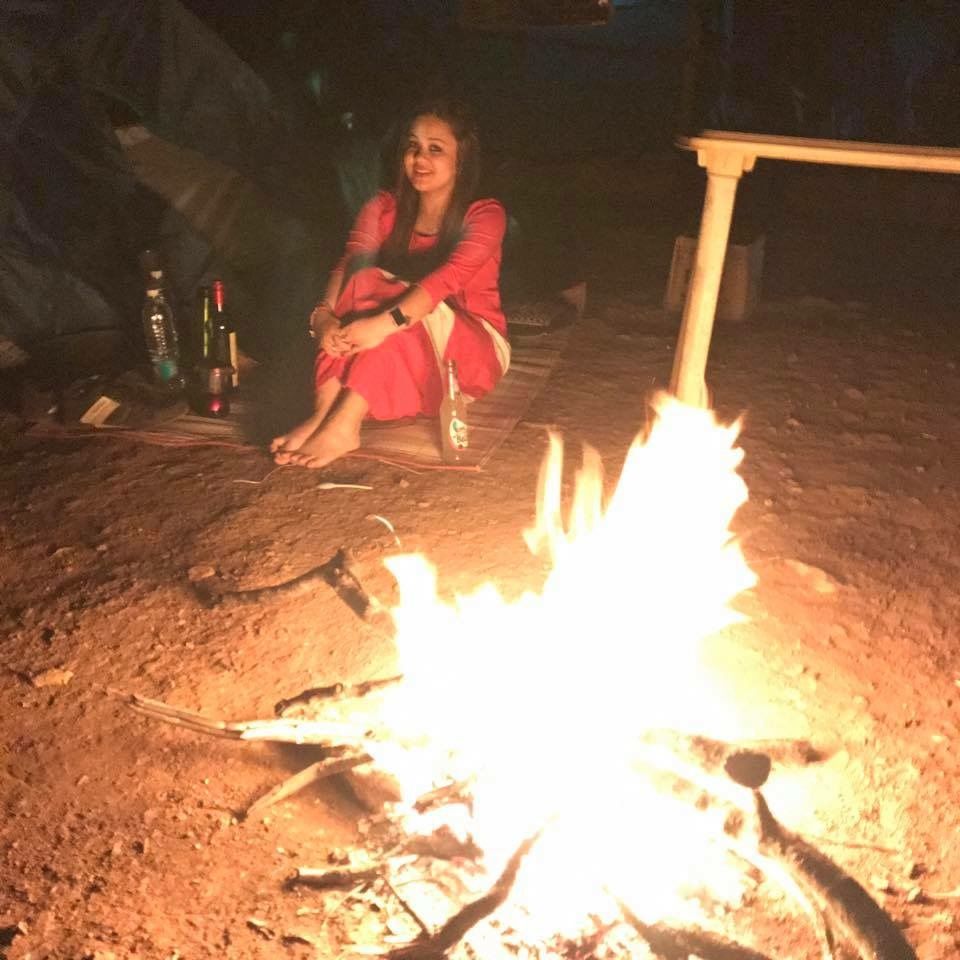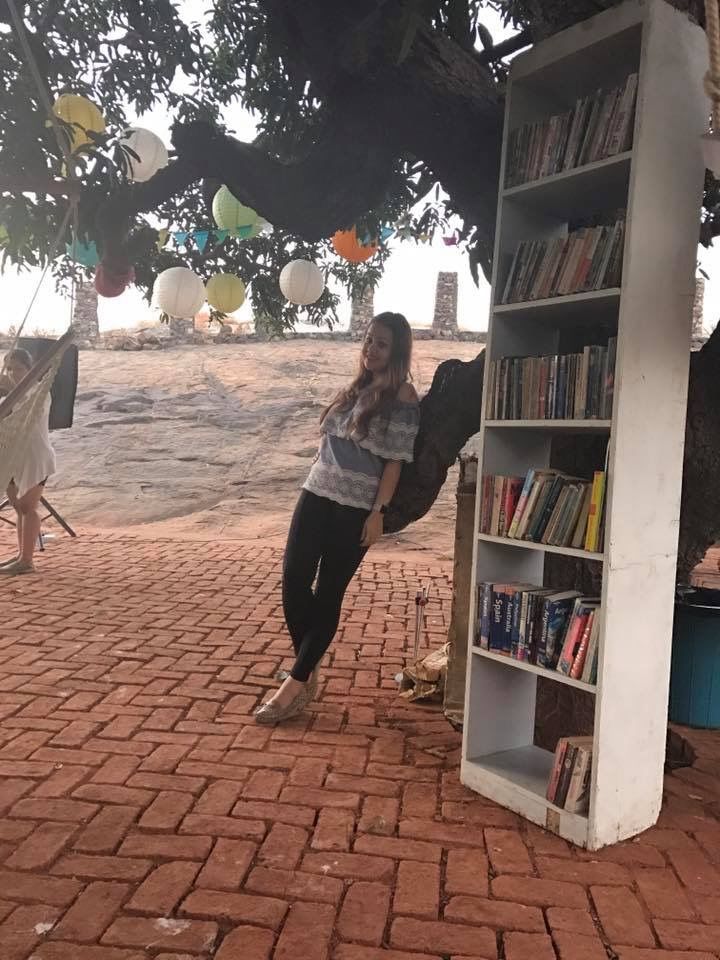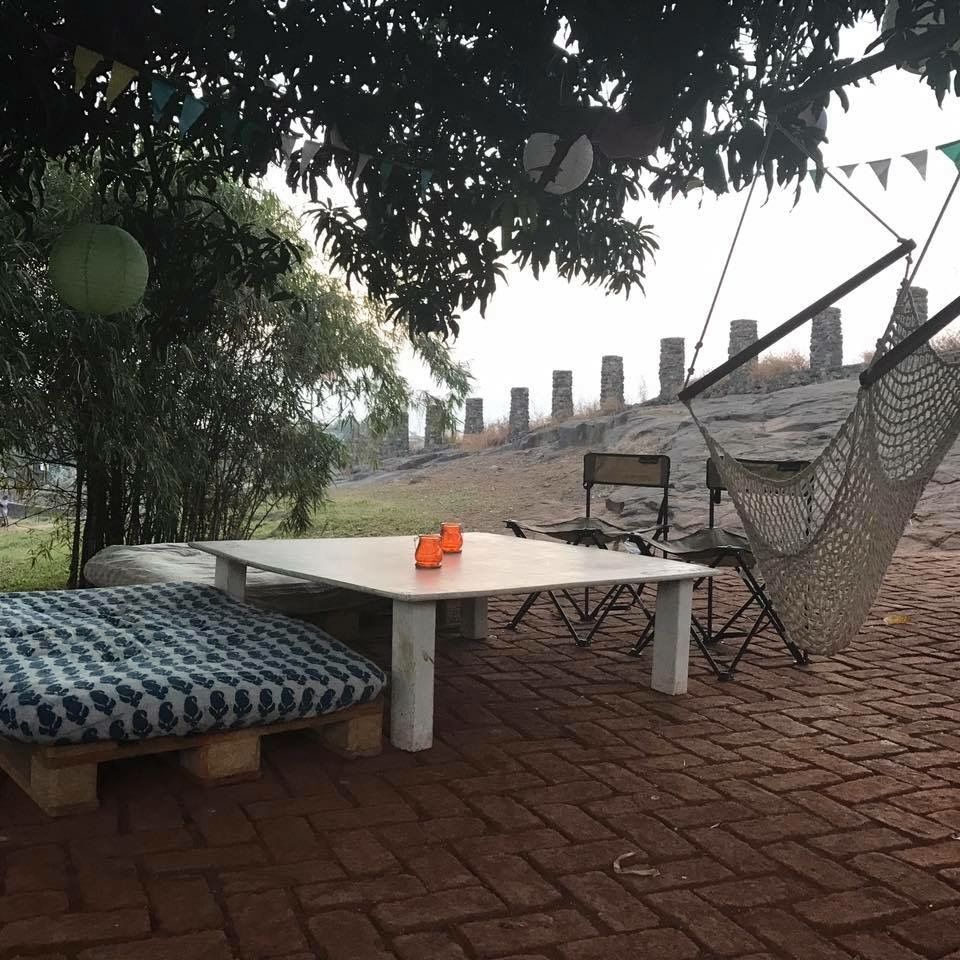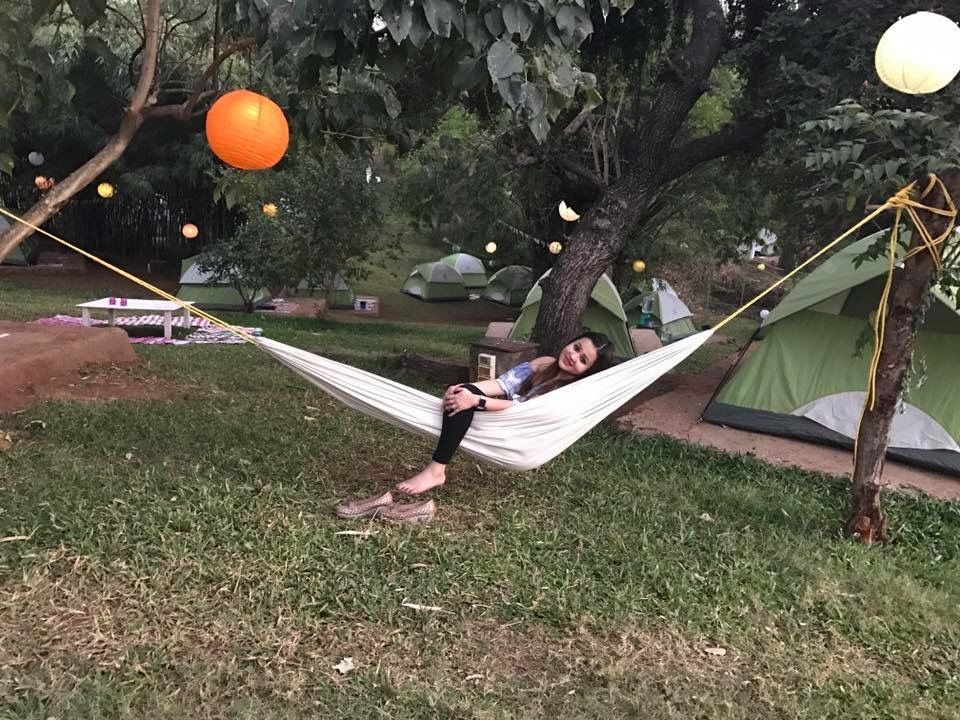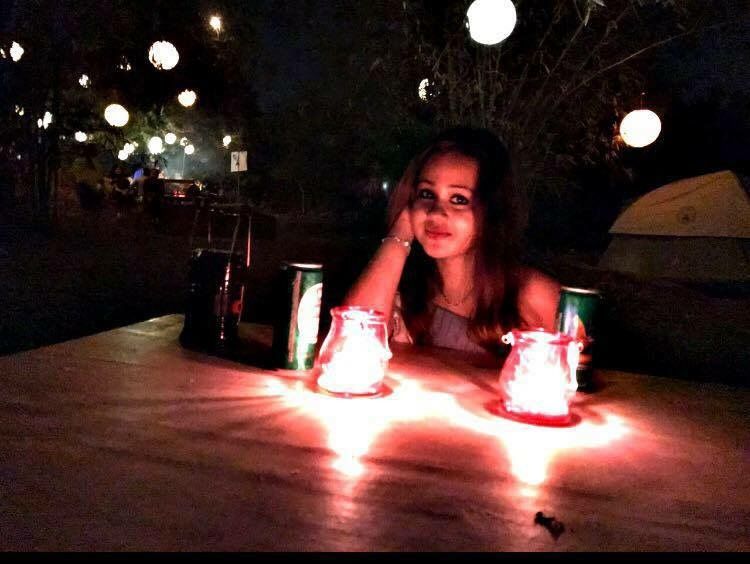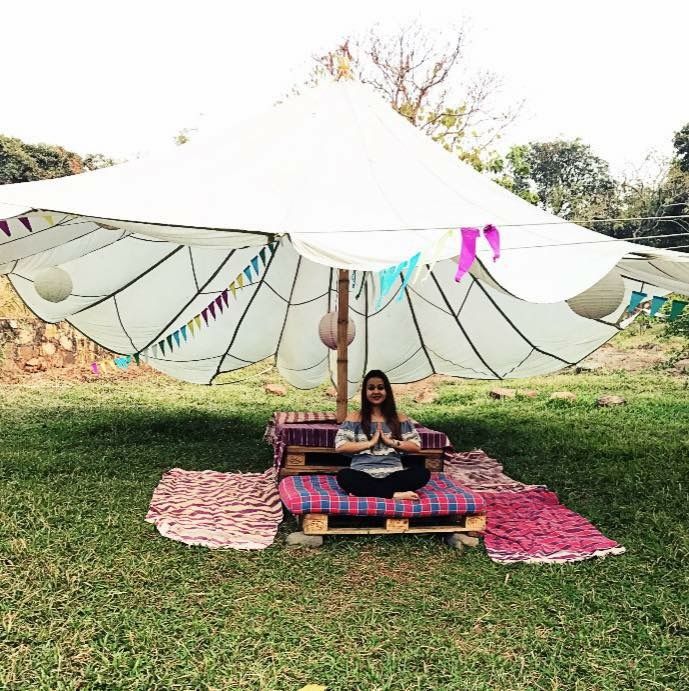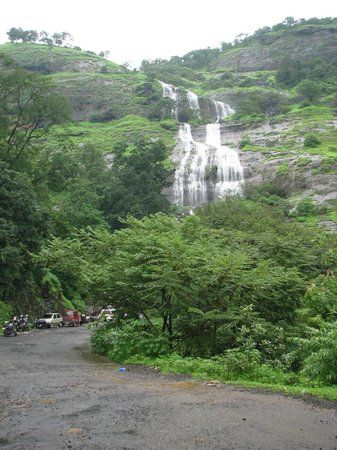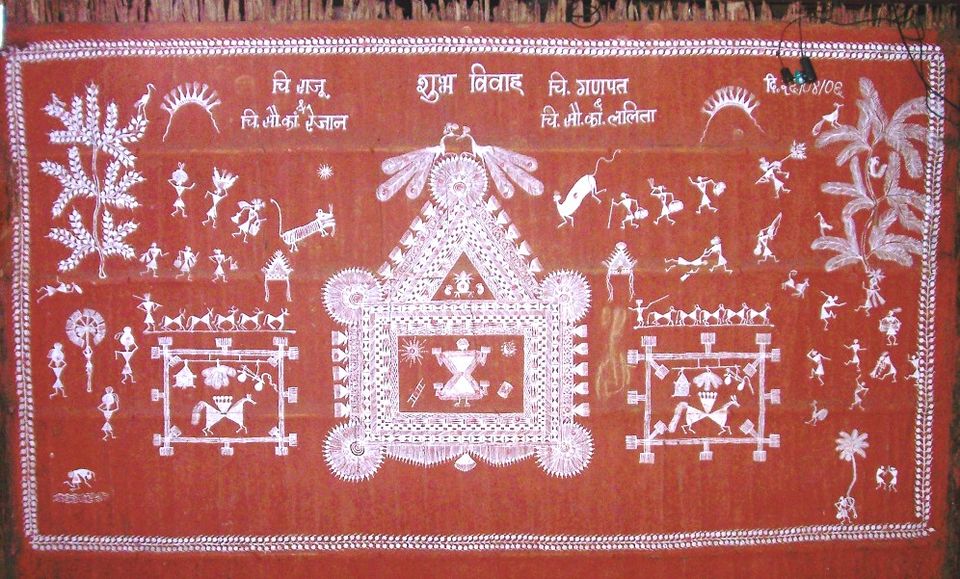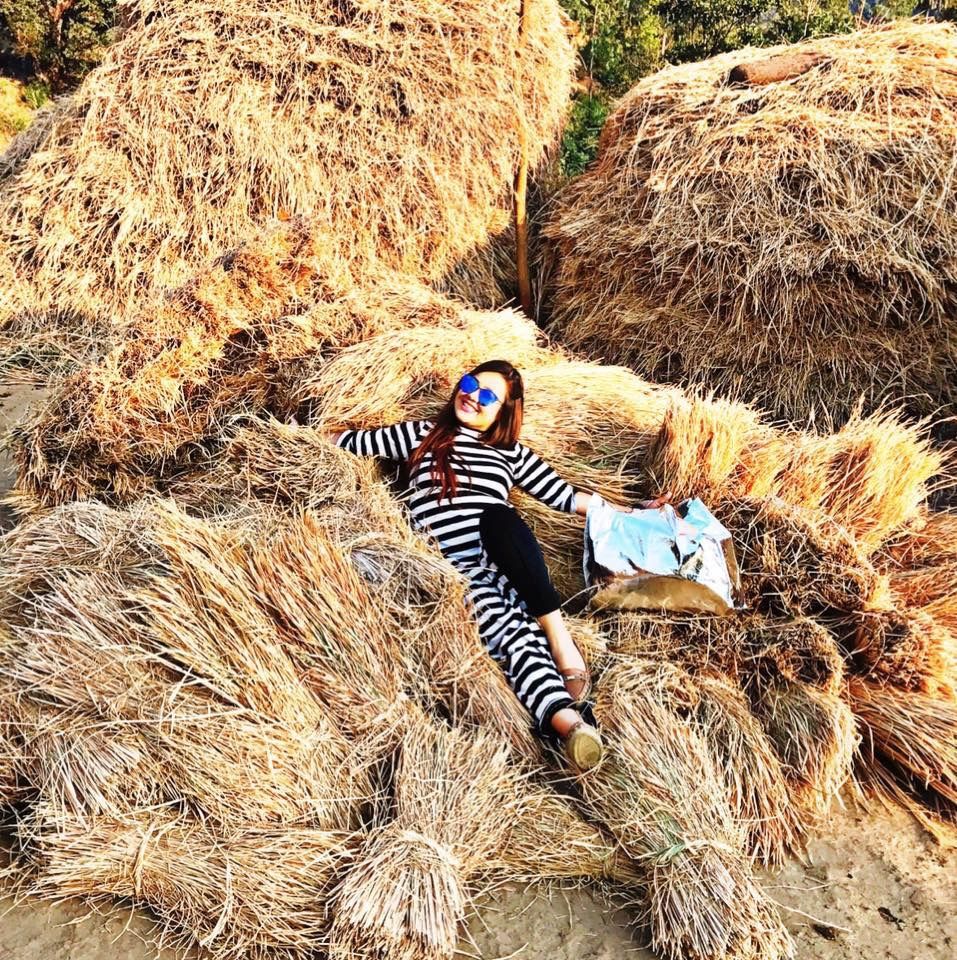 Jambo!
Weekend is always just round the corner isn't it? So let's start planning right away! This blog is all about getting away from the hustle bustle and cacophony of the city into the lap of some tried and tested relaxing spots (easily accessible from Mumbai) that promise you a perfect short escapade from the city life with countless chats and gossips with your partner; balmy, carefree breeze on your skin while you read that long pending novel of yours swinging in a hammock; the unhindered starry sky with the soothing moonlight and of course the bonfire with the tasty BBQ. I guess this gives you enough reasons to think no further and just plan your getaway to one of these spots ASAP!
Me and my husband are very fond of camping out technically we are fond of anything that involves escaping from routine ???? ("Wild and Free" booster shots we like to call it) and every once in a short while I browse through the net to search for the various camping options available around the city we are living in which now happens to be Mumbai!!
Here you go, I am listing down 7 of our top picks. These are definitely gonna satisfy your weekend getaway palate ????
Pick 1: White Collar Hippie Band Camp in Bhayandar
This camp is easily accessible within an hour and a half from Mumbai, located off Gorai Beach in Uttan which is a coastal town chiefly housing the fishing community "Kolis". This campsite is located in the huge, green backyard of a known resort in this area called "U-Tan Resort" (look out for this resort signage while travelling to Bandcamp). The campsite offers an amazing amphitheater, stocked with novels and books for those who like to read. During the night, there are band performances or sometimes they even host a movie night, when a movie is screened in open and you may enjoy it with your partner along with some BBQ snacks and snuggles (Isn't that romantic!).
Price can range from Rs 3000 per person and you may also book it via Bookmyshow.
Pick 2: Bhandardara Lakeview Camping (*Kajava Mahotsav)
Bhandardara, approximately 180 kms from Mumbai is emerging as a camping hotspot as it undoubtedly offers a perfect blend of natural beauty and tranquility. While booking do not forget to reiterate that you want your camp close to the lake Arthur. Go on a boat ride to engulf the serenity of this romantic getaway! Ask your guide/host for a trek to the nearby village to experience the simple yet incredible lifestyle of these villagers. The highlight of Bhandardara is a rare natural phenomenon "*Kajava Mahotsav" when thousands of fireflies mate and they glow at night so the tress look like they have been decorated with shining stars. This takes place during pre-monsoon season which is usually mid-May to mid-June. If you are planning to visit in this season do not forget to book your trip in advance as most of the good camps get sold out during this season. Do visit the Randha falls and the Wilson dam before heading back home to take along with you a perfect camping memory!
Price can range from Rs 1800 – 3000 per person
Pick 3: Pawna Lake Camping
Pawna Lake (named after the Pawana Dam which lies in the vicinity) is a jewel that is relatively untouched and close to the superbly popular getaway spot Lonavala (around 15 kms from Lonavala on the Mumbai – Pune route). There are camps that are easily accessible within 2 hours from Mumbai on this lake. Do ask about lake tubing and other activities provided at campsite prior to making a booking. Enroute to Mumbai after camping don't forget to take a halt in one of the many scenic spots, perfect to enjoy the road-side vada pav and cutting!
Price can ranges from 1800 – 3000 per person
Pick 4: Bhatsai River Camping in Vasind
Vasind, a developing town in Thane district where nests this beautiful river called Bhatsai. It is the spot to camp if you want to go for Kayaking. Do check out "BRT: Camp Glam" which is my top pick in this area. The setting boasts everything that you may expect from a perfect camp out. You may also get a hike arranged to the top of Mahuli but do keep in mind that it will consume a good part of your day so plan accordingly with the camp host prior to booking.
Price approx Rs 3200 per person (300 extra for kayaking)
Pick 5: Beach camping in Alibaugh
Alibaugh, one of the most sort after destinations for Mumbaikars is a beautiful coastal town situated around 120 kms from Mumbai but this time you can experience it differently by camping on Revdanda Beach (approximately 16 kms ahead of Alibaugh), a paradise for beach camping. Just imagine an entire day on the beach with bonfire gazing the unhindered night sky with glittering stars and a tasty BBQ meal doing pretty much nothing! Do not forget to enquire about the water sports like Banana Boat, Jet Ski and Bumper Boat that are also available at the campsite. This location remains pretty much booked during the peak beach season (October – April) so I would advise that you plan your getaway atleast 3 weeks in advance. Also, the route towards Alibaugh is traffic prone and one must expect delays and jams especially over the weekend.
Price approx. Rs 2000 per person (water sports are not included in this price)
Pick 6: Camping in Kolad
If you are an adventure sport enthusiast than Kolad is your camping spot (approx 3 hours from Mumbai). You should definitely book the rafting here (it is not included in the camping, you need to pay usually around Rs 1200-1500 per person extra for it). The water flow is good enough to get your adrenaline rushing! The dam gates open usually at 8 am so you need to be there before 8 since the rafting window is not too big so be there on time J. Don't forget to click a pick with Tamhini falls!
Price approx. Rs 1800 per person (water sports are not included in this price)
Pick 7: Camping in the serene Dahanu
This is a pretty unexplored region with some untouched and pristine beaches just around 2 hours from Thane (approx 100 kms) where you may take that much-needed downtime and for once just do nothing. Take along with you an Ice box loaded with chilled beers and just forget about everything else and let your soul float in the serenity of this beautiful place! Also, opt for Dhanau Orchad Camping, where you will get a chance to camp out in the sweet smelling Chiku orchad along with an opportunity to have a glimpse of the traditional "Adivasis" tribe called Warlis known for their art by the same name.
Price approx Rs 2000 per person (water sports are not included in this price)
Guru Gyan – Applicable to all camps:
Best time to visit these camps is the winter season preferably from October – March as most of these are Basic Camps (no frills attached) so there is no provision of fans/electricity to keep the heat away during the summer season and in monsoons these sites get pretty clumsy
When out on camping always take a tour of the nearby village as what better way to know a place than from the residents themselves
All the camping companies offer similar itinerary and mostly the package includes 2 days and 1 night with all meals inclusive (best for a weekend getaway)
Do not rely completely on GPS for tracking the camp location. Stay in touch with the camp host and also don't hesitate to ask them to send a person to guide you from the closest landmark point since most of these camps are in off beat locations and you might waste a lot of time and effort in finding these if not guided properly
Some of these camps provide BBQ facility and also other adventure activities so do confirm before booking
Carry mosquito repellent cream and a battery backup, though no need to worry, they do have a common area where you may charge your phone and these camps provide a portable light for use at night but still better to be on the safer side
You might not find the luxurious and impeccably clean washrooms in these campsites but hey remember you are here to experience the "Wild and Free" so take it positively and look at the bigger picture
Carry a comforter with you so that you may use the sleeping bag as a mattress (the mats provided are very basic so that's my way of dealing with it)
Do not hesitate to crack a conversation with the fellow campers and the site managers over bonfire, a round of story sharing over bonfire is an important ingredient for perfect camping ????
Note that the time mentioned is the driving time by car from Mumbai to the respective camping spots
Lastly, carry your own booze and go along with the flow
My favorite camping partners out of many that are available:
The Big Red Tents – These people have amazing concept of hosts who are basically owning the campsite and these people are hosting not primarily for monetary gains, rather beacuse they are passionate about it, they leave no stone unturned to make you feel comfortable and cozy!
White Collar Hippie – Everything about White Collar Hippie is just soo cool! Their camps have a complete hippie vibe (from the sitting space in amphitheater to the hammocks and the uber cool lamps) that's gonna engulf you right away! Oh and yes, the Goody bags they provide are just soo awesome, after all who doesn't love free stuffJ
Now my travelistas, you are all set to rock and roll, so pack your bag packs and jet set go!