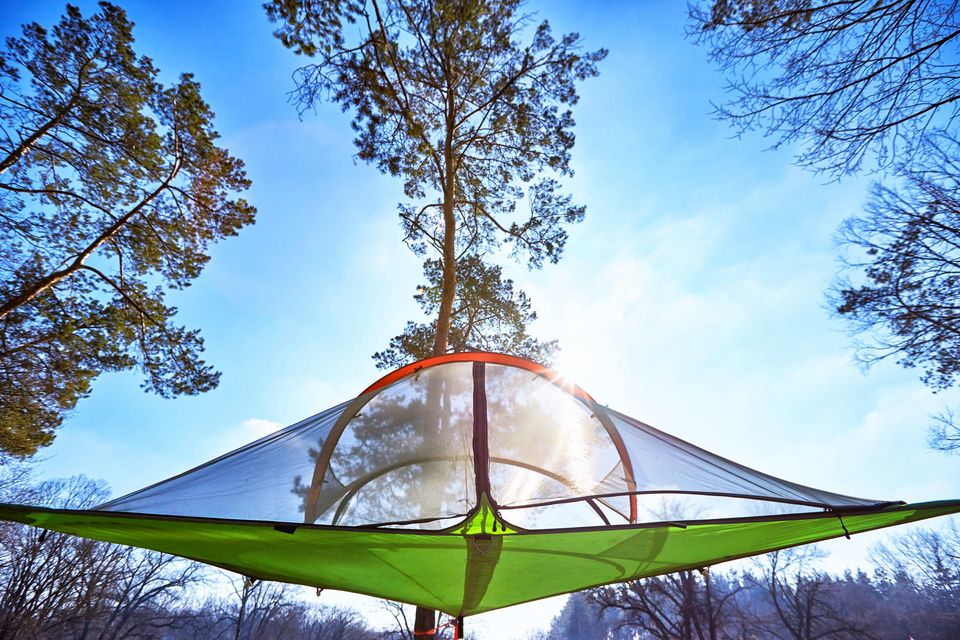 Tripoto is celebrating 10 days of Christmas where we are bringing to you a 10 incredibly unique properties around various destinations in India! Scroll down if you're curious about where you can experiences these suspended tents.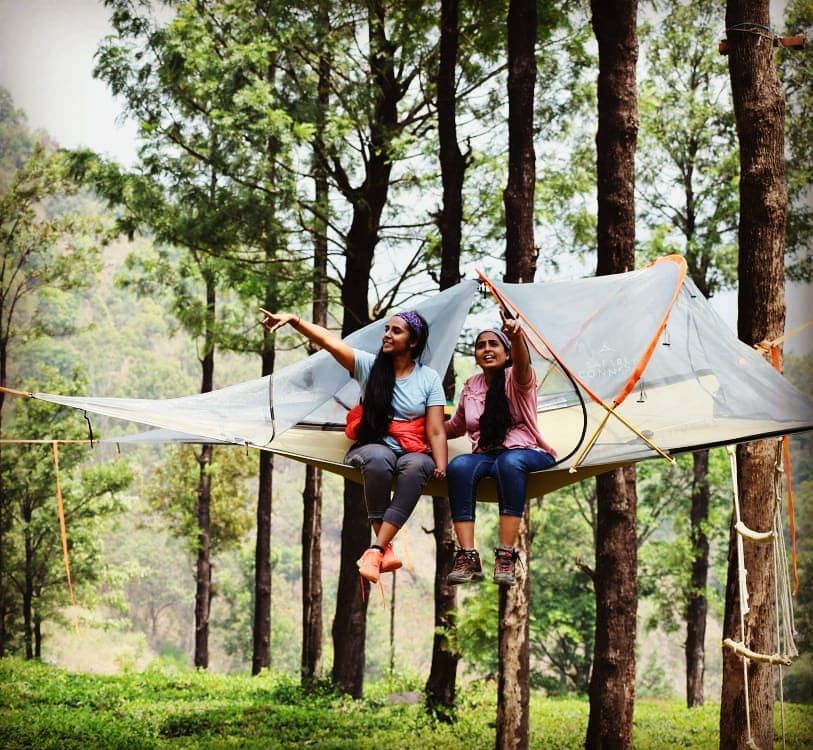 Situated on the foothills of Chembra Hills (one of the highest peaks in the Western Ghats), these hanging tents are situated on massive tea plantations. Everywhere you look, you'll be met with various shades of greens as far as the eyes can see!
Experience true wild camping in the middle of nature, while unwinding at this eco camp
These camps are comfortable and compact, accommodating three people in one tent offering enough space to move around & chill for everyone. Undoubtedly, these camps are heaven for those who are seeking some serenity as well as wish to enjoy an adventurous living, while learning about responsible camping practices. Enjoy the best sleep you've ever had in a tree tent in the middle of nature, stargaze at night and look out for wildlife. Meet some amazing like minded travelers as you lounge around the campfire, relish on the delicious BBQ dinner and enjoy some great music!
Worried about the tent tearing apart or falling? Well, fret not as Stingray has installed award-winning Tentsile tree tents from the UK and follows the highest quality and safety standards.
Tripoto's Secret Tip: For all nature lovers out there, this property will offer you a thrilling night safari with an in-house naturalist expert for wild animal spotting, guided nature hike with bird watching, education on wildlife conservation, and leave no trace camping. And of course, the gorgeous location of Stingray Tribe Eco Camps will add some glam to your 'gram!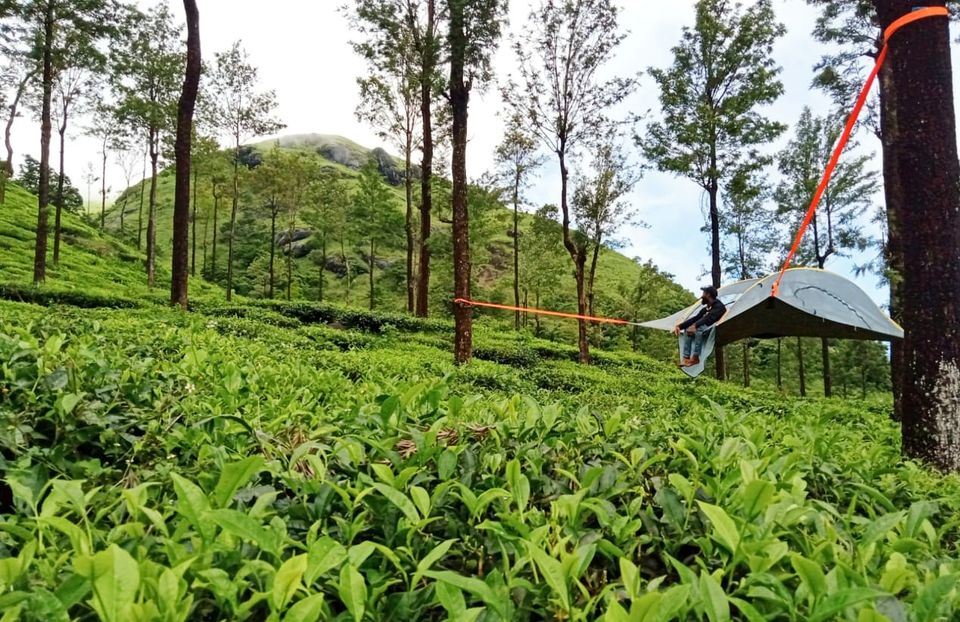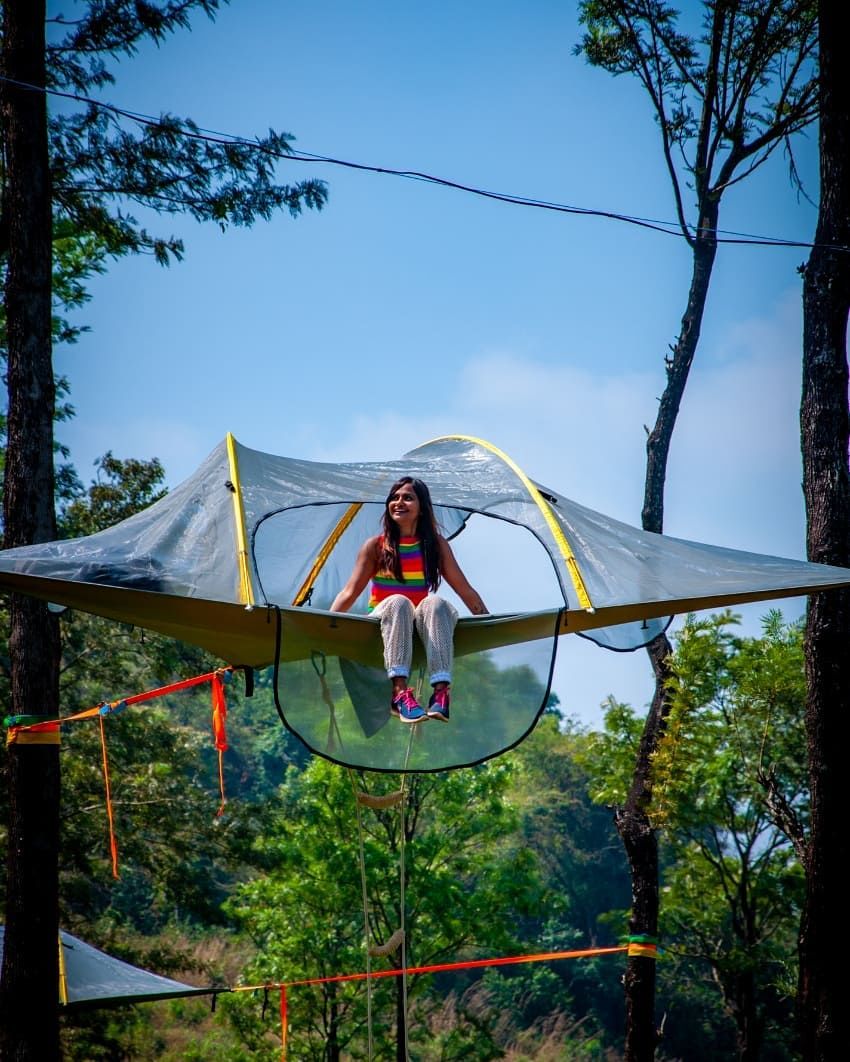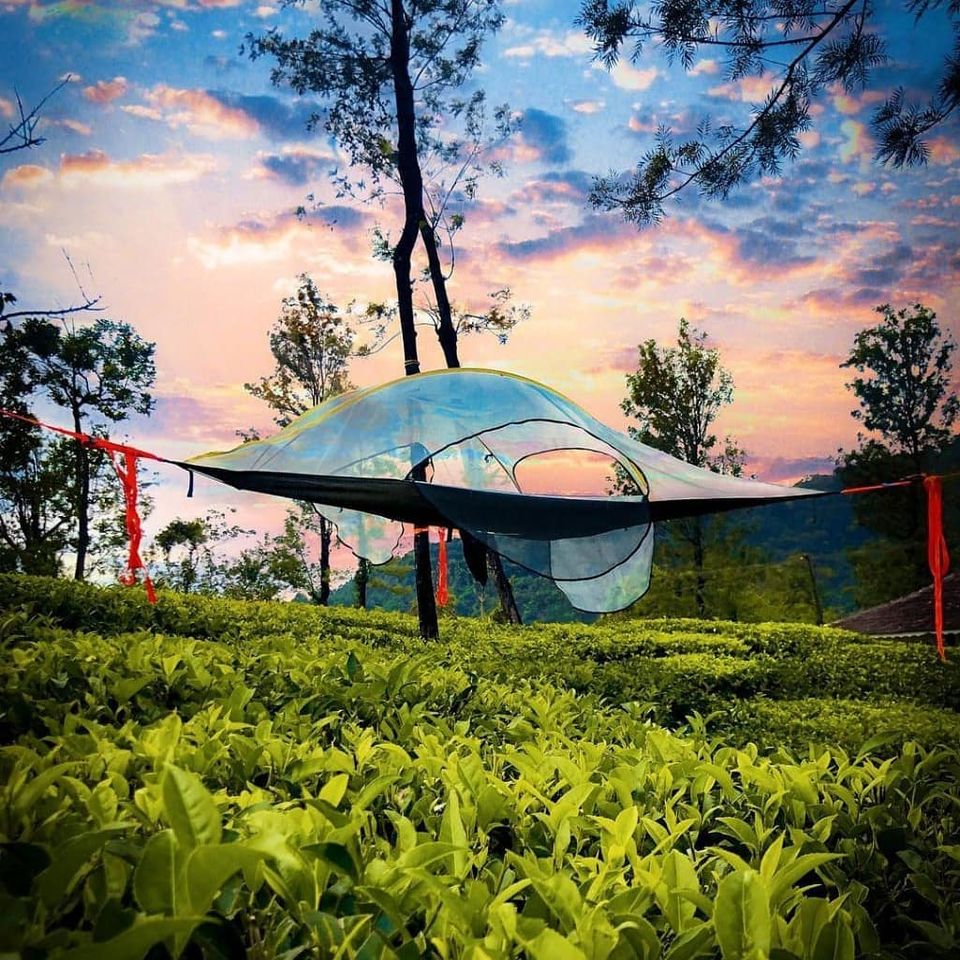 Ideal for: This property is best suited for nature lovers, wildlife enthusiasts and photographers.
How to reach?
The Stingray Tribe Eco Camp is located at a distance of 8 kilometres south of Kalpetta, near the town of Meppadi. Meppadi can be reached by means of public transportation from other parts of Kerala.
From there, you can reach the peak through driving your own car, hopping into a tuk-tuk or even walking. You are only allowed to enter the Chembra Estate telling that you are guest of the Stingray Tribe Eco Camp. It is recommended to meet the team at the base camp bungalow which is located at the end of the Chembra Estate road (Chembra Peak Trekking Point).
Best time to visit:
Well, you can just be there - any time of the year! Each season brings a new flavour, but October to May is the best time to visit Wayanad, in general. December to February are considered to be cooler than the other months of the year with downfall of temperature up to 10°C.
Booking details:
Wish to disconnect from reality and connect with nature? Book yourself this magical experience, for just Rs 4,500/night per person (which includes the stay, BBQ dinner, night safari and guided nature hike, bird watching, etc).
You can get in touch with the Stingray folks through phone and Whatsapp on 9605830850
So what are you waiting for? Plan for your next getaway to this postcard-perfect location and dive into the bliss of minimal living.
Think we missed out on something? Tell us about it in the comments below. Or write about it here on Tripoto and earn Tripoto Credits!