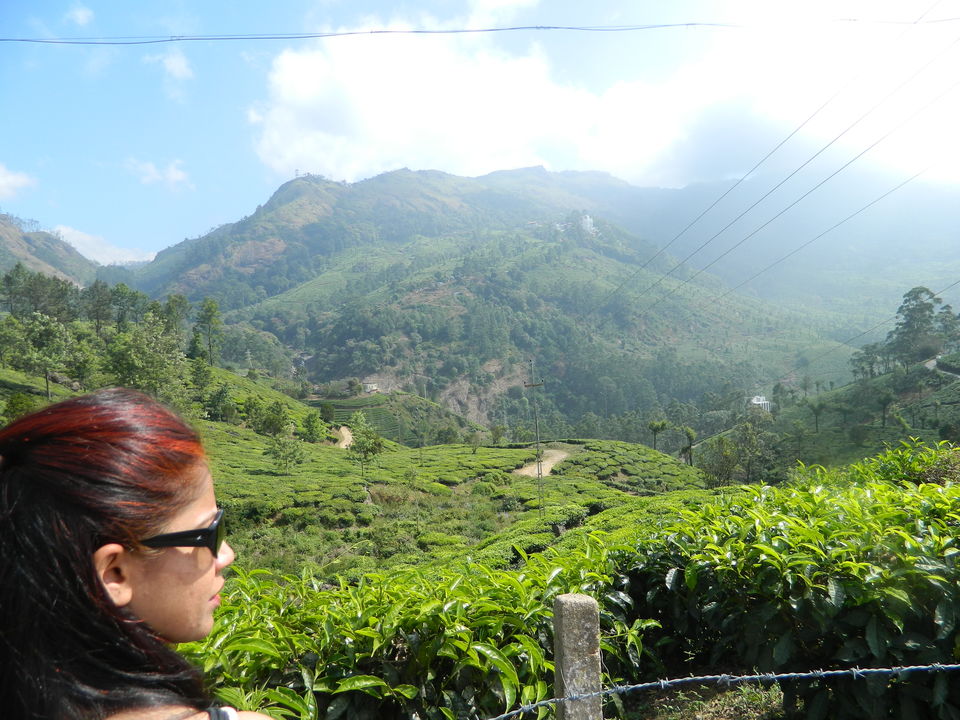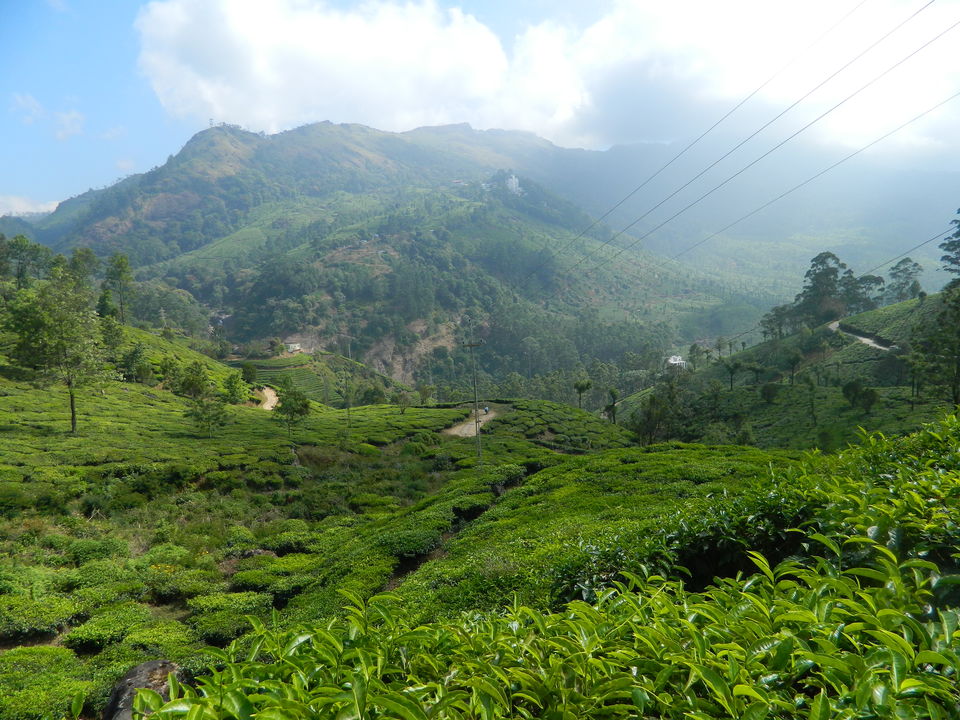 Hi,
I just recently got married and now I have a lifetime partner for traveling. Exactly after one month of digesting married life and its ups and downs, I and my patidev decided to go for a honeymoon (trip). Now before I start let me tell you that all my posts will come in as Honeymoon Travel Diaries. So after changing from Miss to Mrs, my first destination with my patidev was Munnar. Yes, we decided to go to Kerala for our honeymoon.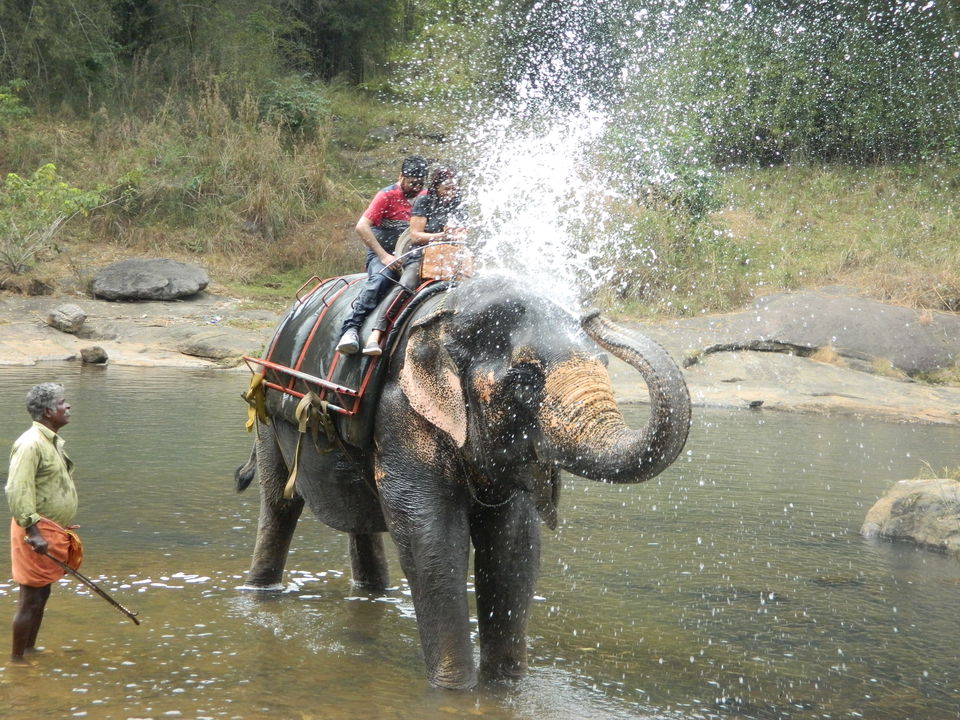 After landing Kochi we straight head towards Munnar--South's largest emerald-green estate and plantations. On the way from Kochi to Munnar, I was stunned by the beauty and rolling hills carpeted with vivid flora and rare fauna through its terrain. It took us almost four hours to reach Munnar. But we were so tired that we decided to take rest and start our exploring the next day. After taking rest in the evening we decided to take a walk in the city. You know that is the best way to know about the city. The January time you can see many north Indians there.
The next day we started our journey and trust me guys the scenery in Munnar is nothing short of breathtaking. Take a walk and you will find yourself above the clouds. Clean sunlight, clean air, clean greenery as if every leaf are freshly taken bath. My write up is kind of an insider's guide to discovering Munnar while being engulfed in a sea of a thousand shades of green.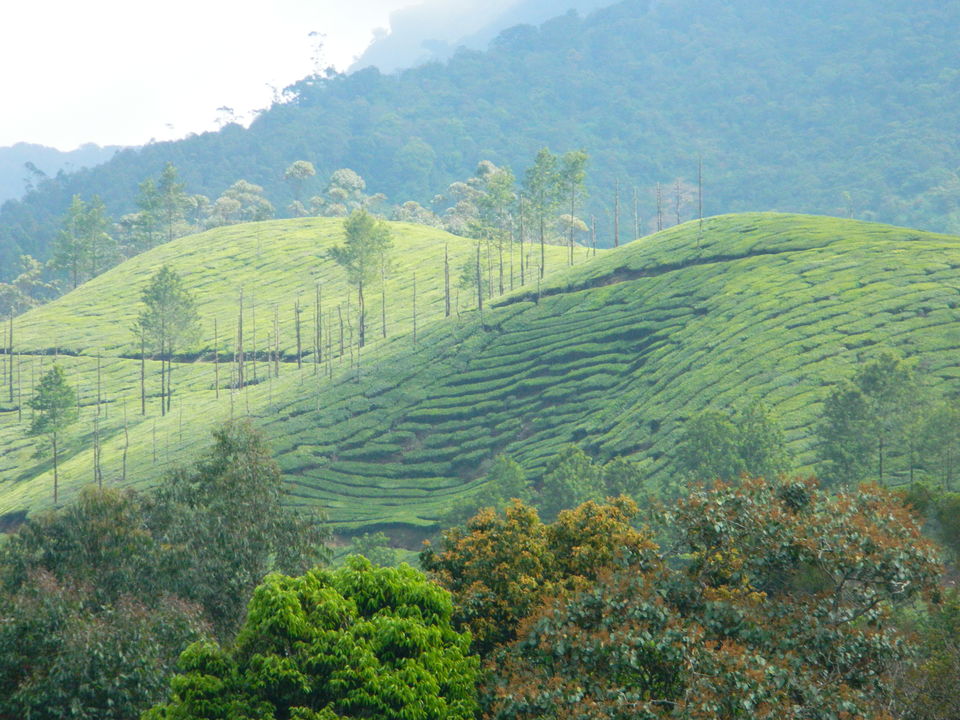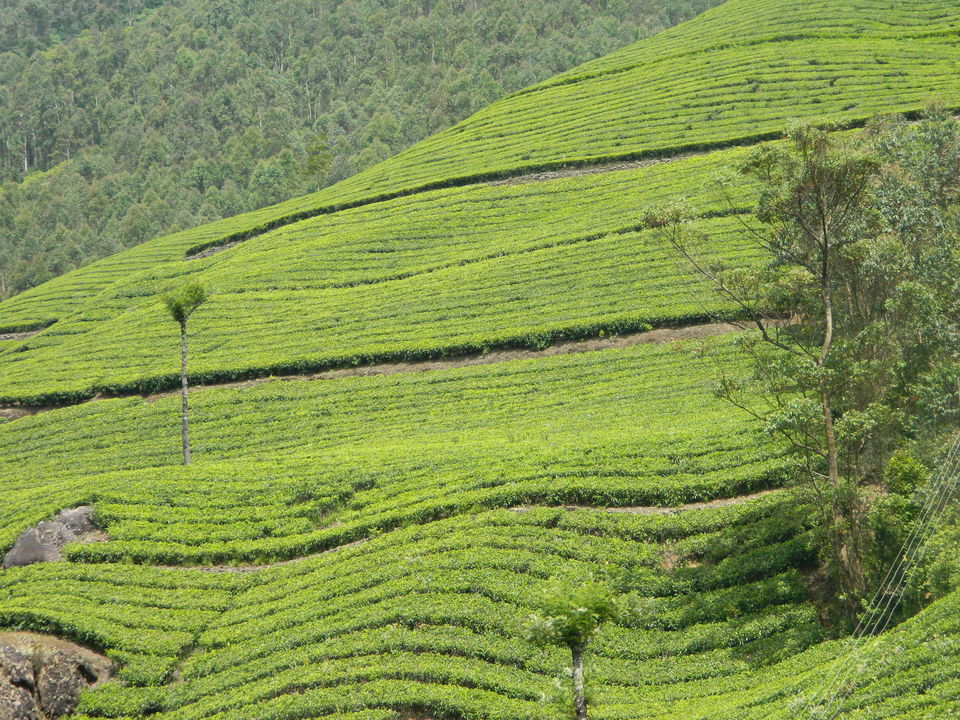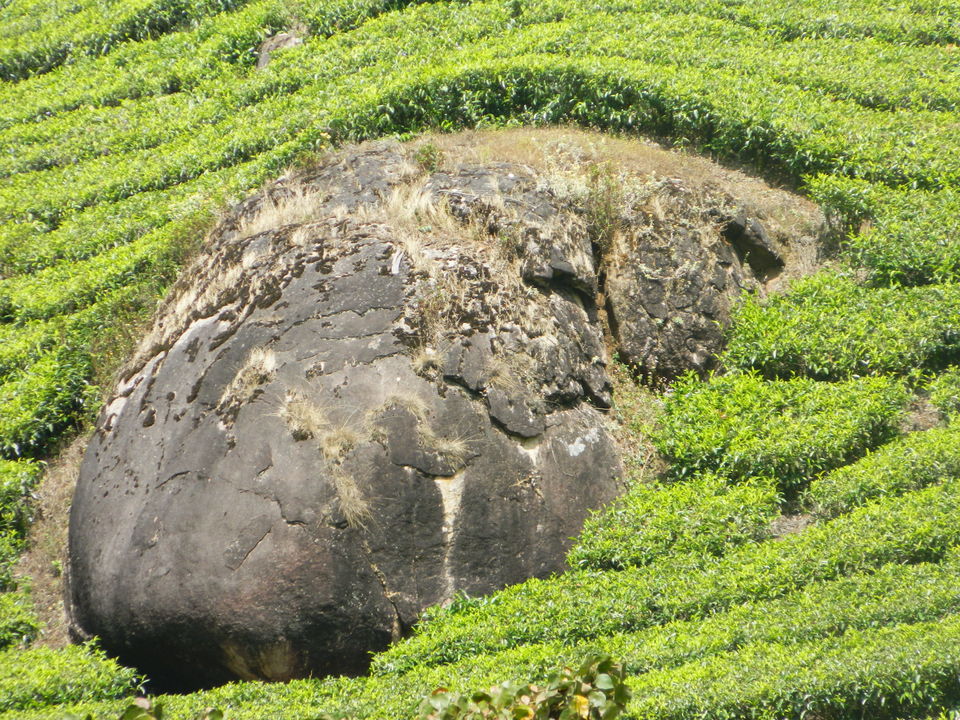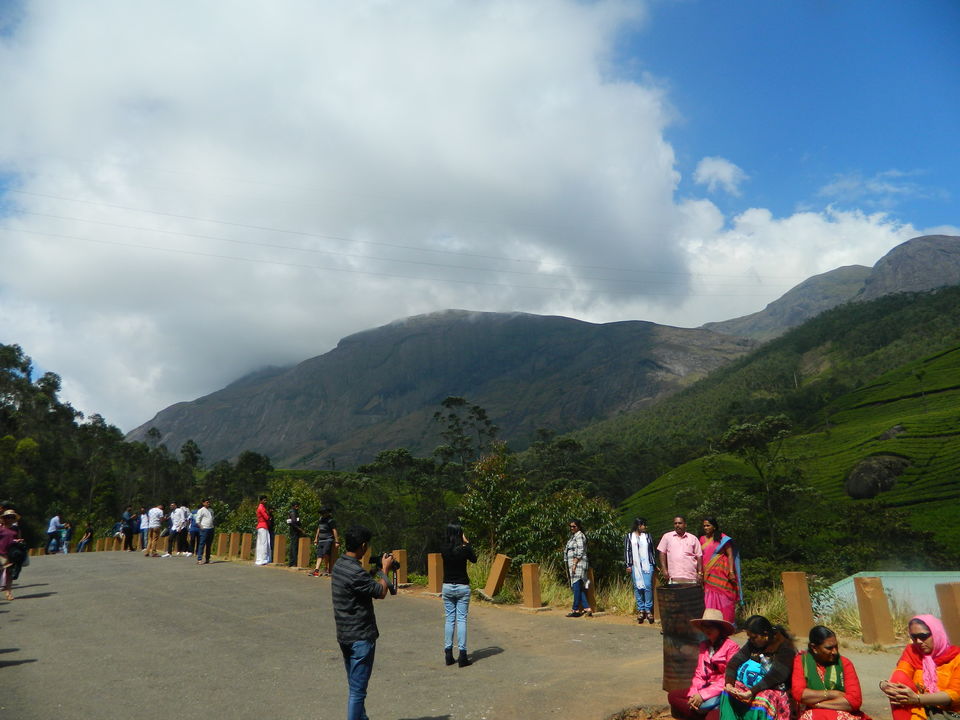 Some History
Munnar's mesmerizing greenery, mountain scenery, calmness, coolness attracts many people throughout the year. Well, let me tell you Munnar is a confluence of three rivers. In Tamil, the word Munnar means three and aar means river. So that makes it Munnar. The three mountains stream joining together at Madurapuzha, Nallathanni, and Kundala.
Eravikulam National Park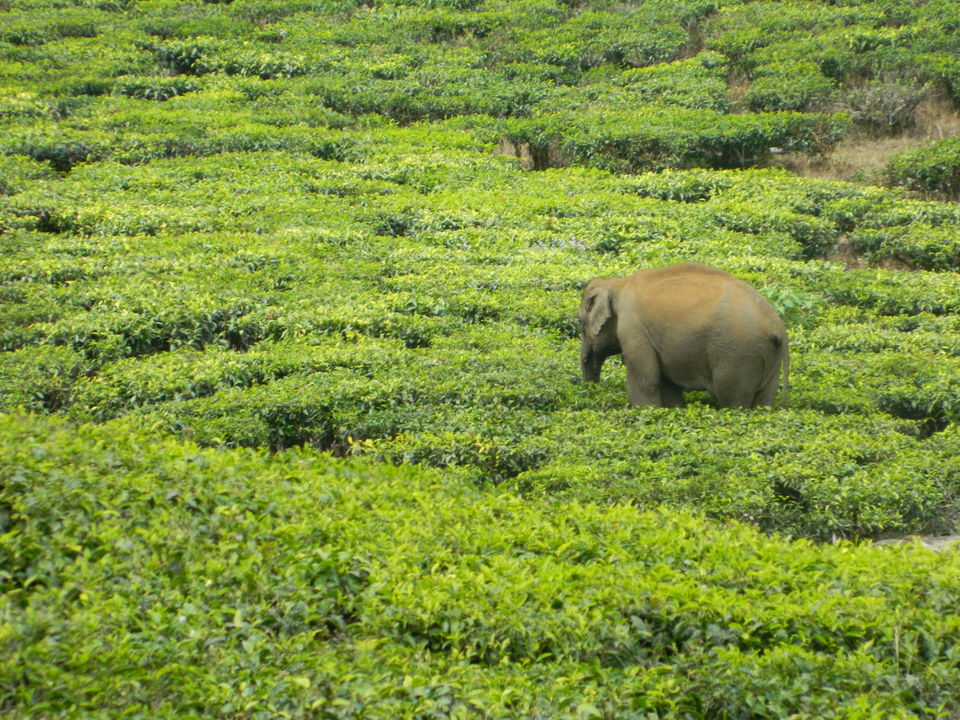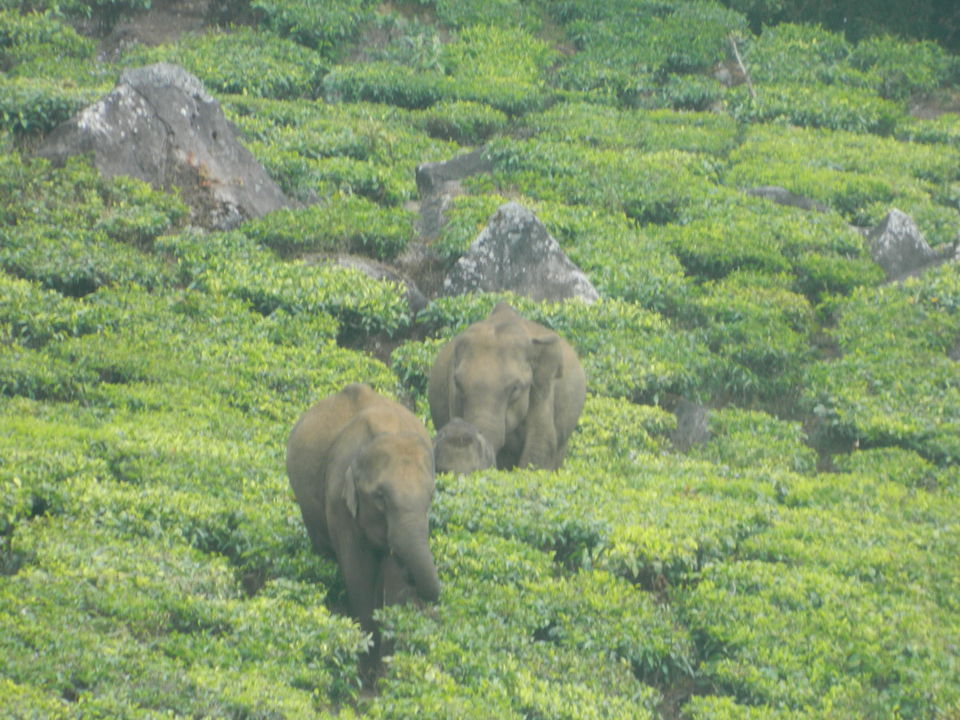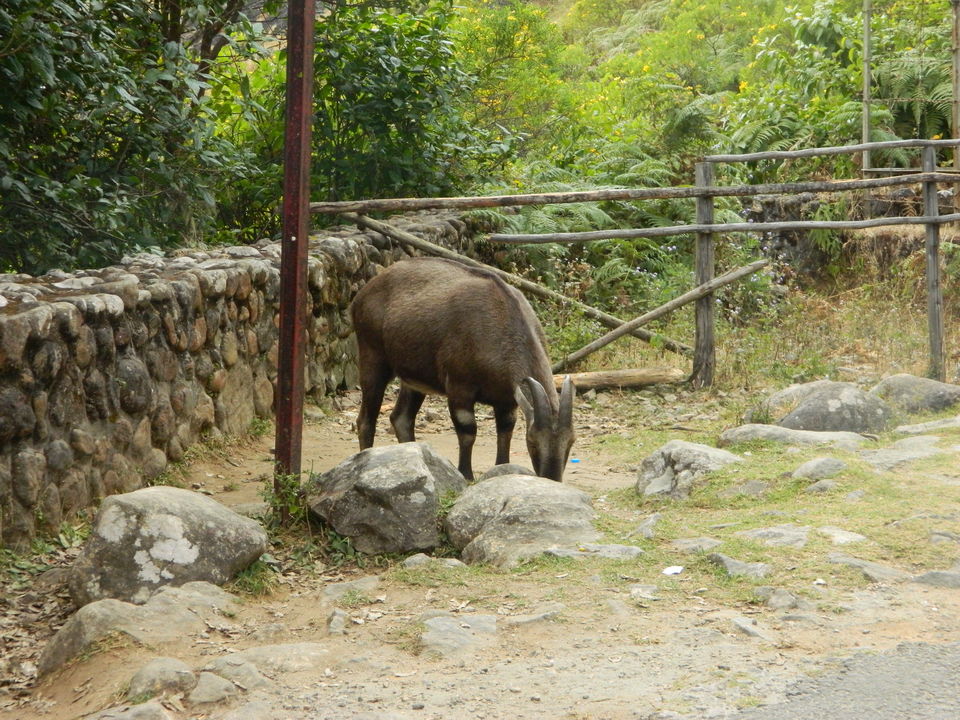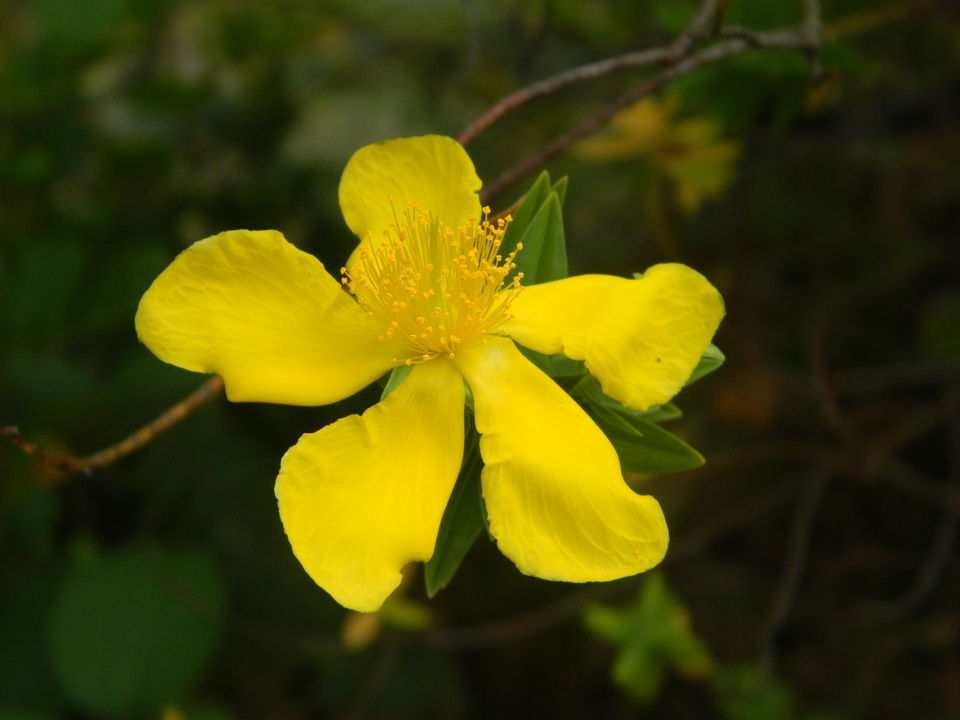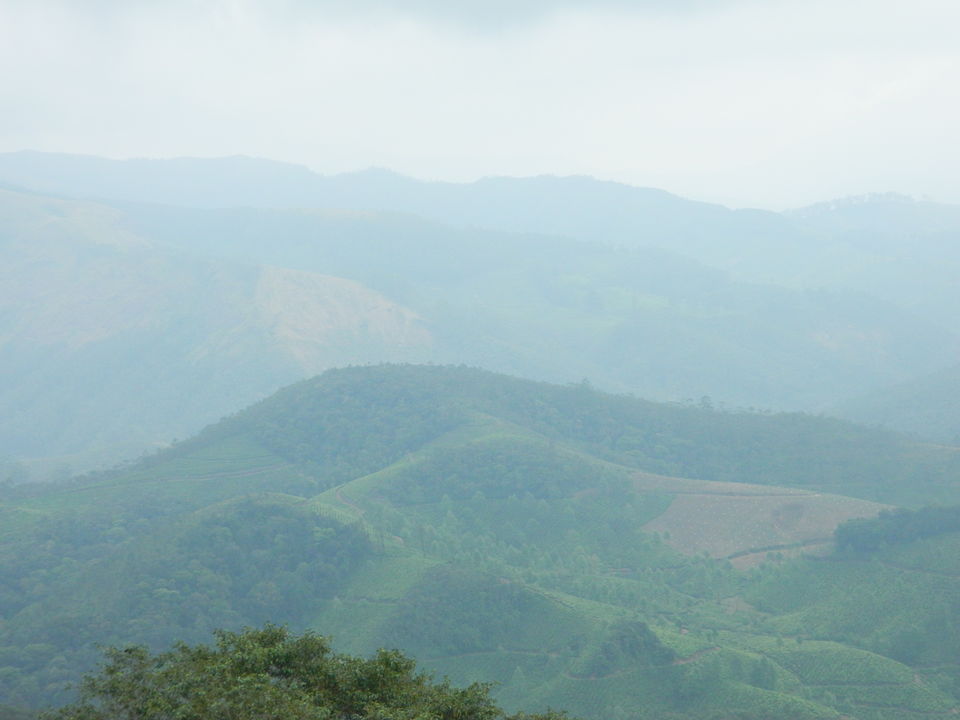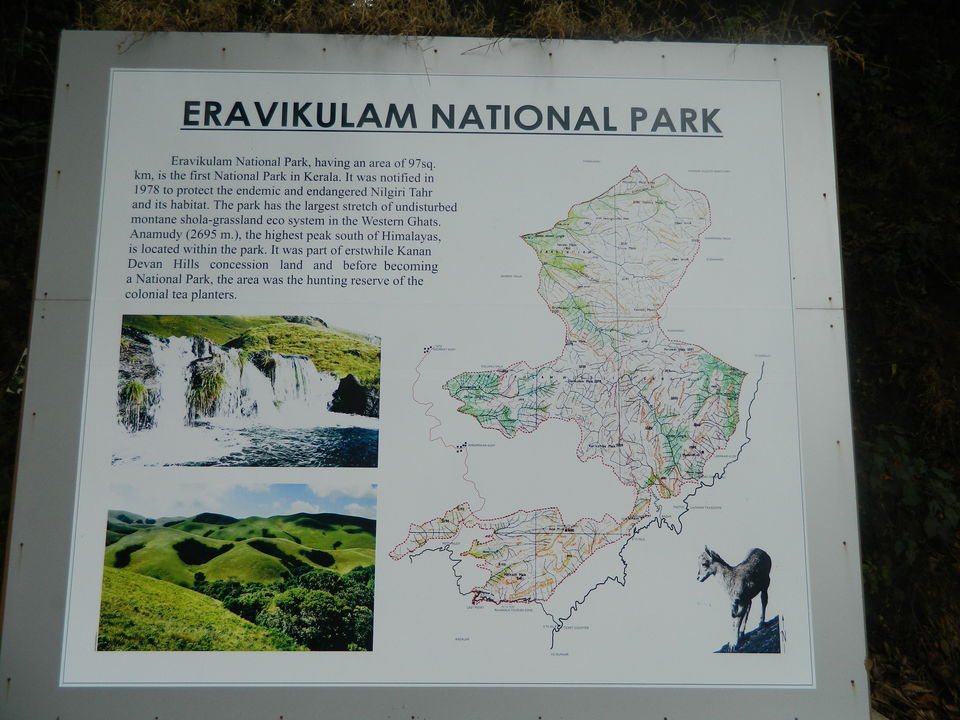 Eravikulam National Park was our place to visit. The park is located about 12 km from Munnar. The park is home to endangered Nilgiri Thars, butterflies and birds. Once, we reached the entrance we had to wait in a queue to buy a ticket and also for getting into the forest bus. It was a minibus which came to pick us up. We waited for at least one and a half hour.
Our bus moved into the park. I was excited to see what comes up. The bus was stopping in between to show us elephants who came inside to destroy the tea estate. The bus takes you around the estate before dropping you at the main forest area. Once, we reached the main area, the bus dropped us and went back. We started following other people and exploring beauty. We roamed around the park, expecting a sight of Nilgiri Tahr (for which this park was actually established). Thereafter half an hour a Nilgiri Tahr spotted grazing the grass. In the forest, there are a lot of beautiful flowers and once you reach the top, the clouds coming out of the mountains will stun you. The sight is actually treated to your eyes. After some time, our bus came to pick us up back to the entrance. We reached entrance in around 15 to 20 minutes.
Tata Tea Museum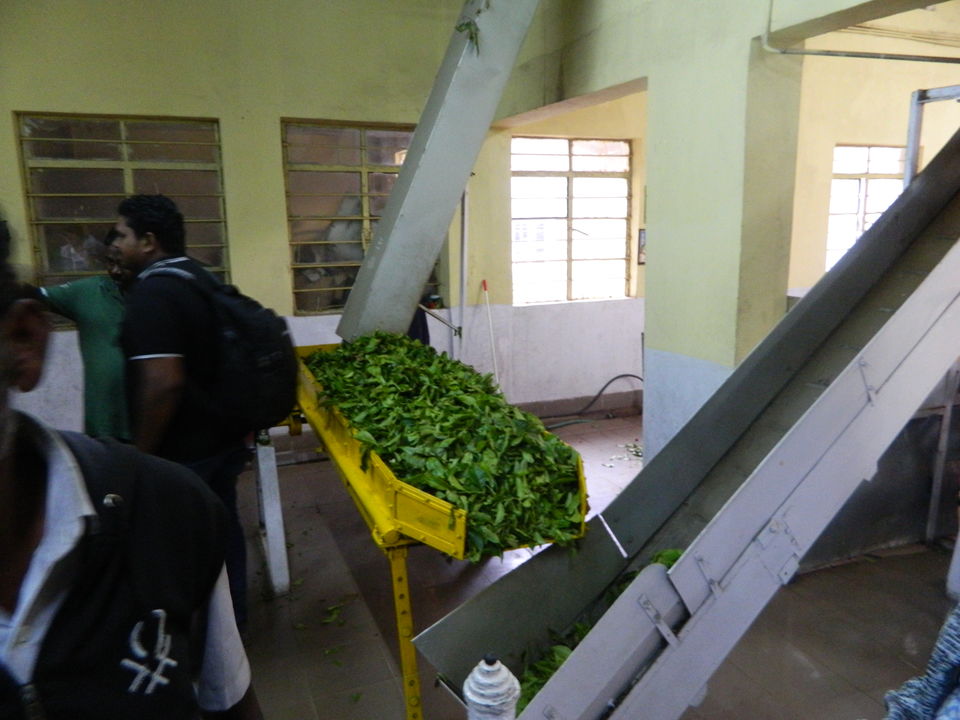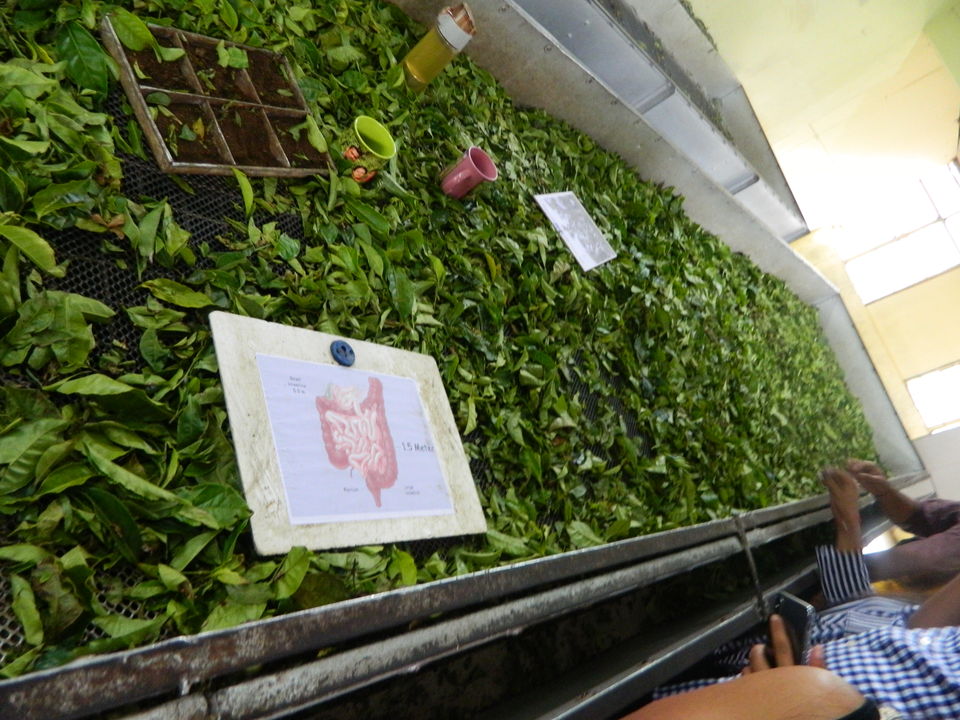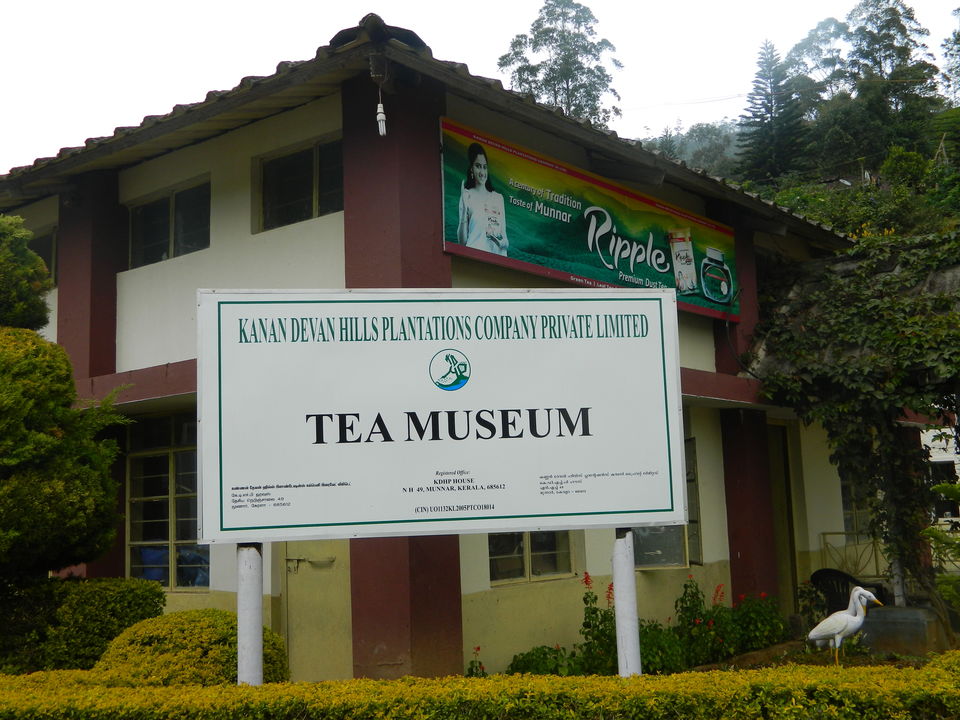 After coming out from there we head to a restaurant for lunch and then for some shopping. On our way back, our driver took us to the Tata Tea Museum. In the museum, they will show you how tea plantation started in Munnar. The museum is worth visiting as they will show you how tea production is done. You can also purchase tea, green tea and some décor for the home.
Tip: Tea tree life is more than 100 years and so whatever tea tree plant you see in Munnar is very old.
What More
There are many other things you can explore there like government's tourism department has started many adventure parks for the tourists. You can also rent a bike, bicycle and explore the city. Taking note of each and everything, the city, and its people will always welcome you.
There are many dams which are equally beautiful and stunning. Surrounded by the mountains, these dams are worth watching.
After a daylong tiredness, we came to our resort in the evening and just went off to sleep. What a day it was hectic yet so enjoyable. I enjoyed every bit of my Munnar—Kashmir of South. Munnar your beauty has left a mark in my heart and will always remain close to my heart. I can't imagine greenery to be so beautiful.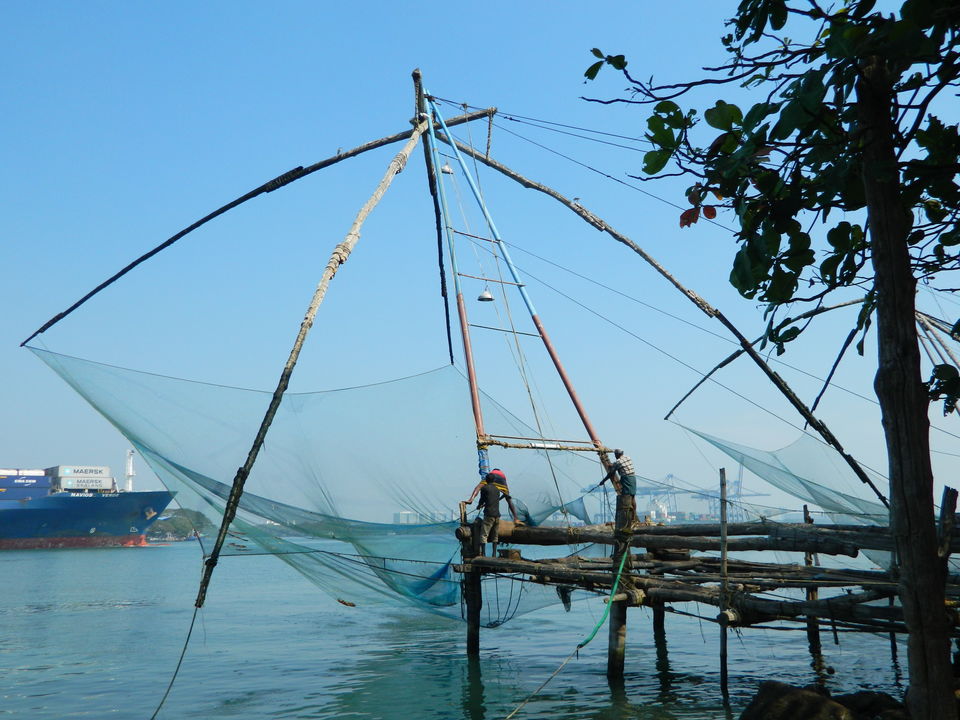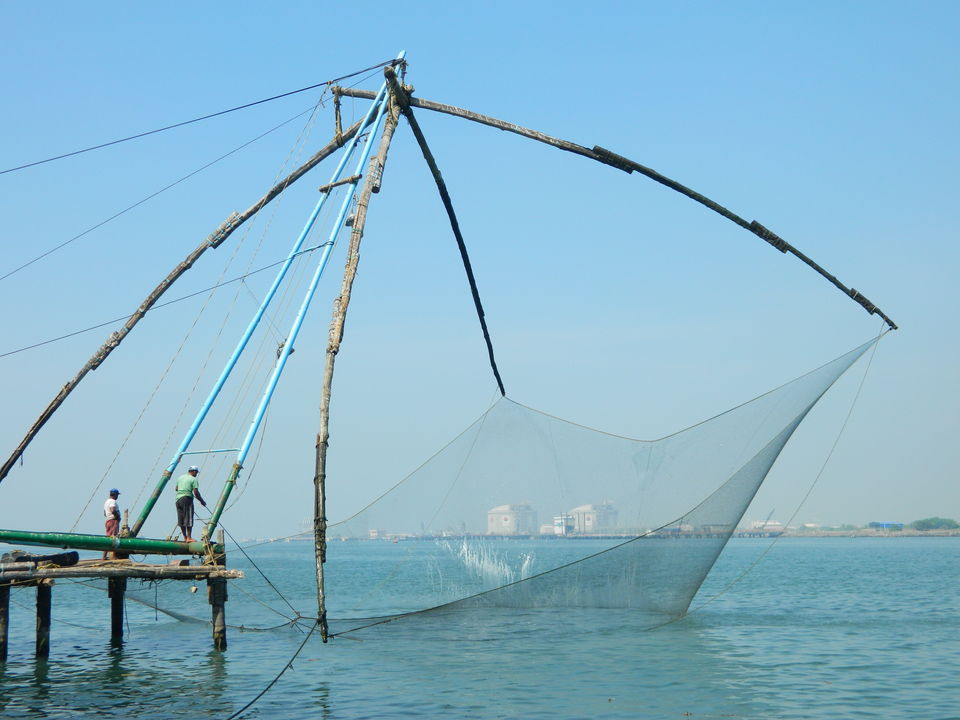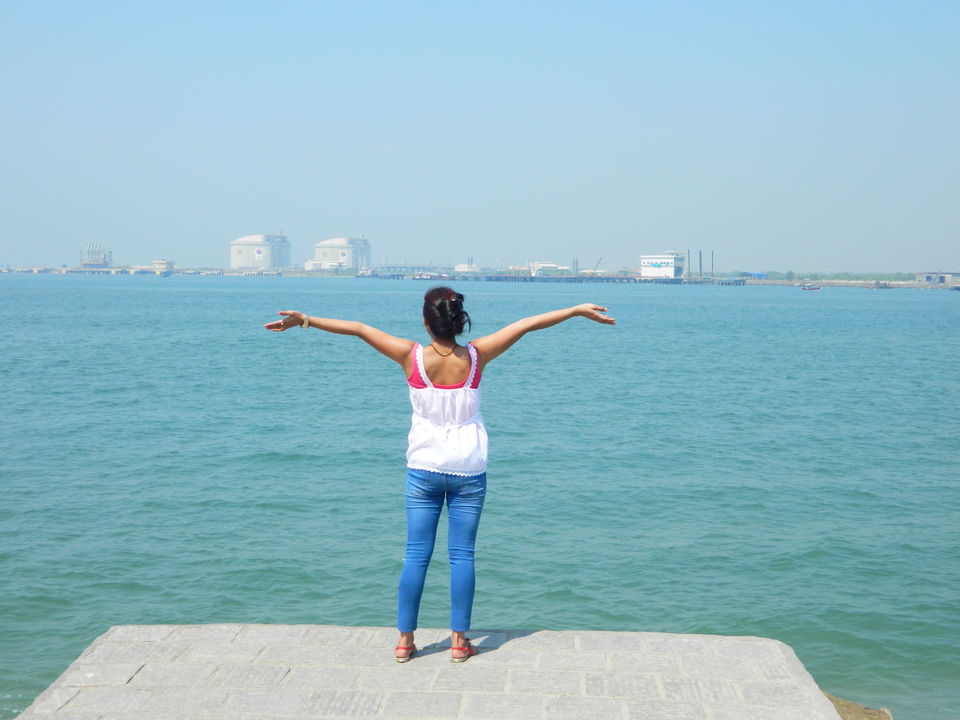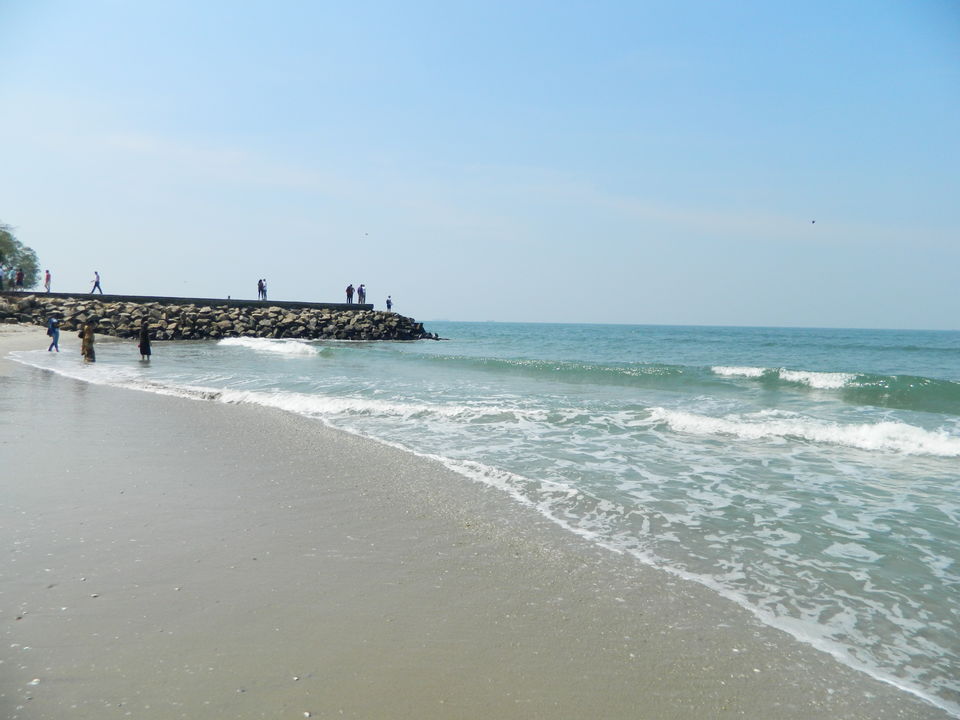 Thank you @Kerala Tourism for making my destination memorable.