Kerala- the state of backwaters, culture, heritage, beauty and God's own country much excited to visit this place because of these reasons as well as beacuse this was the very first time when I travelled by train.
Our journey began from Ratnagiri. Our train was at 11pm but the train got delayed by almost 2 hours. I was almost pissed-off. Finally when the train arrived, we searched our block and seats and finally took a sigh of relief. It was a different experience for me because I had never done this before...confused, surprised.
It was an overnight journey.
At 4.30 in the evening we reached Ernakulam station. It was very tiring though I was sleeping in the train.
After getting down at the station, I was told that I have to travel almost 5 hours by bus to reach Munnar. As soon as I heard this, I just fell on the floor 😅
I was so tried by the journey that I couldn't wait to reach the hotel.
Munnar-a hill station, famous for its tea estates and exotic lush greenary. The road to Munnar was very dangerous with ghats. Only one vehicle could pass at one time. But the scenic beauty gave me peace and I had forgotten that I was tired and was enjoying the road journey.
Finally, late at night around 1 am we reached the Hotel Celistium, took keys of rooms and relaxed ourselves. It was very cold at Munnar and I was excited to wake up the next morning and explore this place.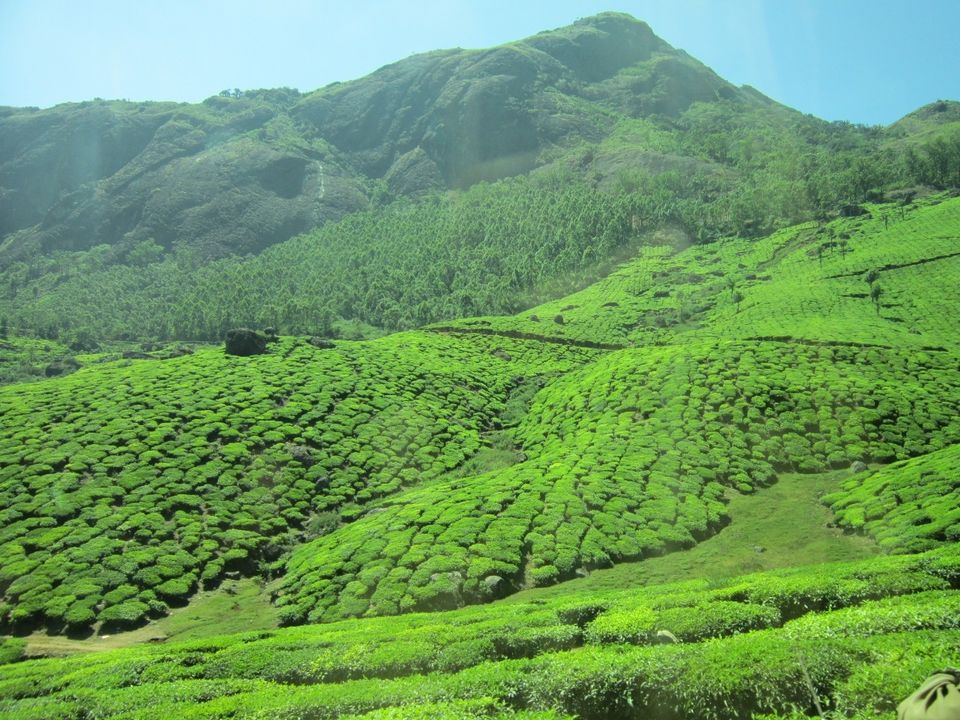 We had our breakfast and visited Eravikulam National Park. It is kerala's first national park, famous for its Nilgiri Tahr alike goat. The park has a mesmerising view of tea plantation and rolling hills. The park's terrain includes hill plateau, grasslands, sholas, mountain peak and perrinial streams. We almost had to walk for 5 hours to reach the top of the park and to see the beautiful view as well as the nilgiri tahr.
There's a Lakkom waterfall that starts inside the park and ends in Pamba river.
The park is also famous for Anamudi peak but we didn't visit, as it is restricted to visitors.
The whole day was spent at the park.
The park timings are 7.30 am to 4 pm
Entrance: Indians: Rs 125
Foreigners: Rs 420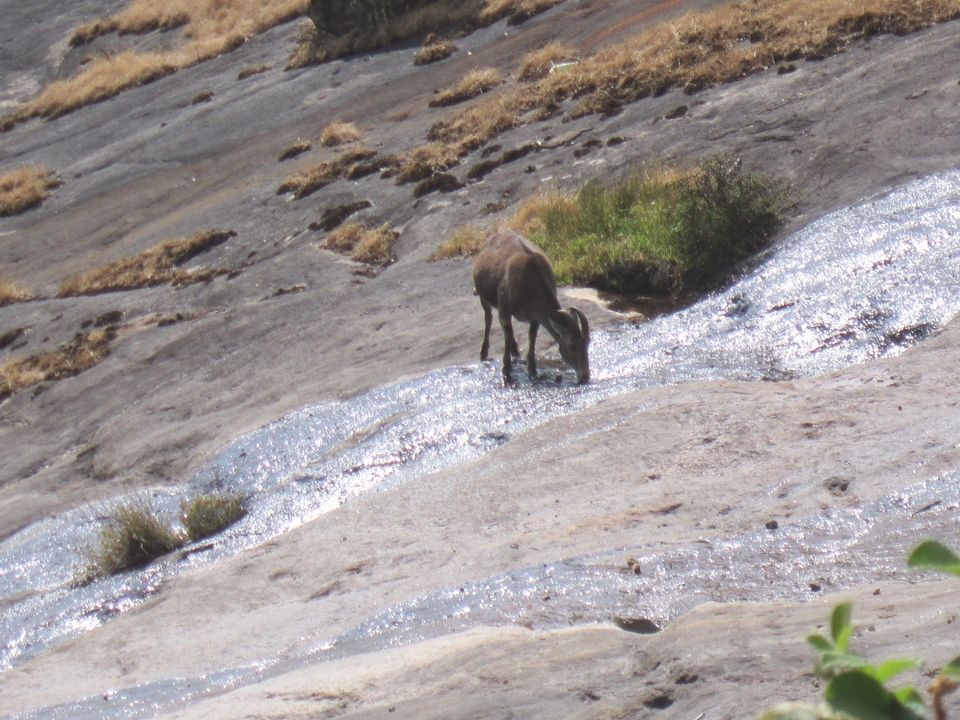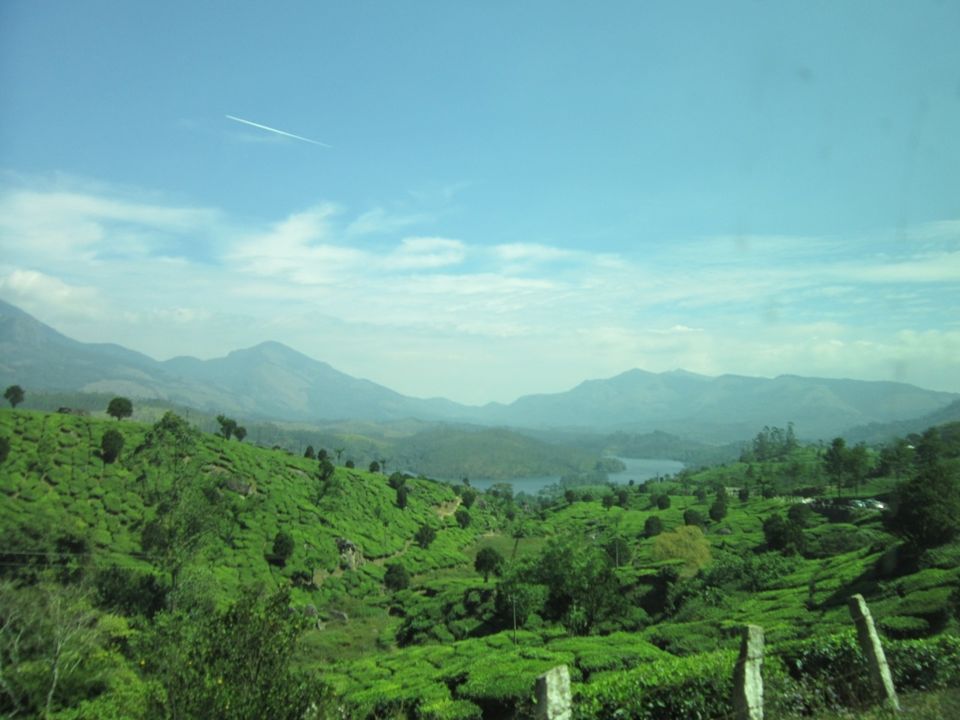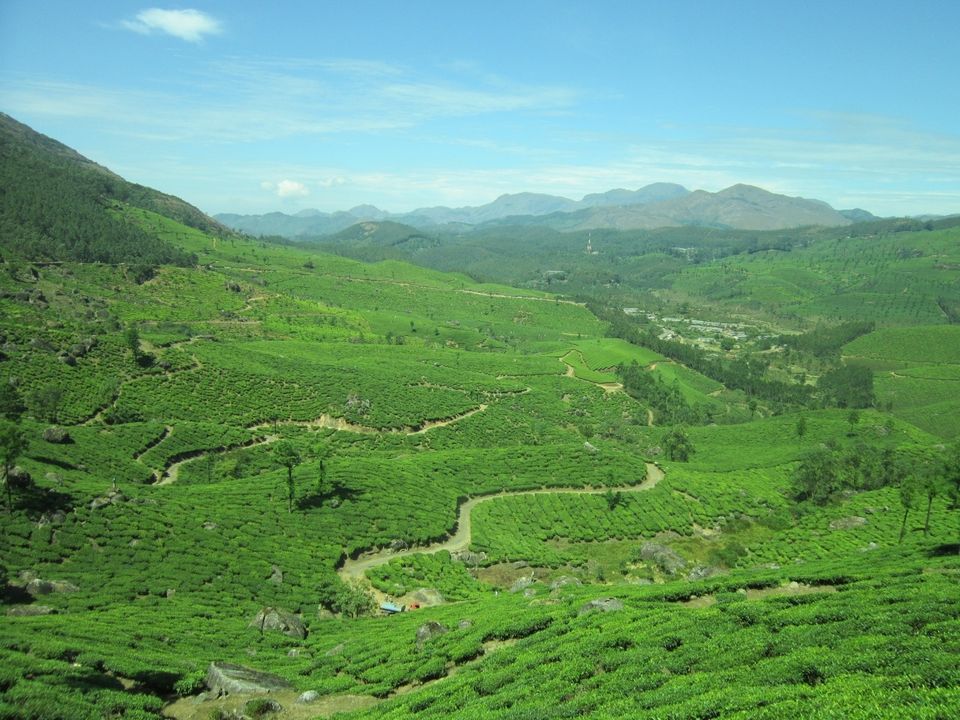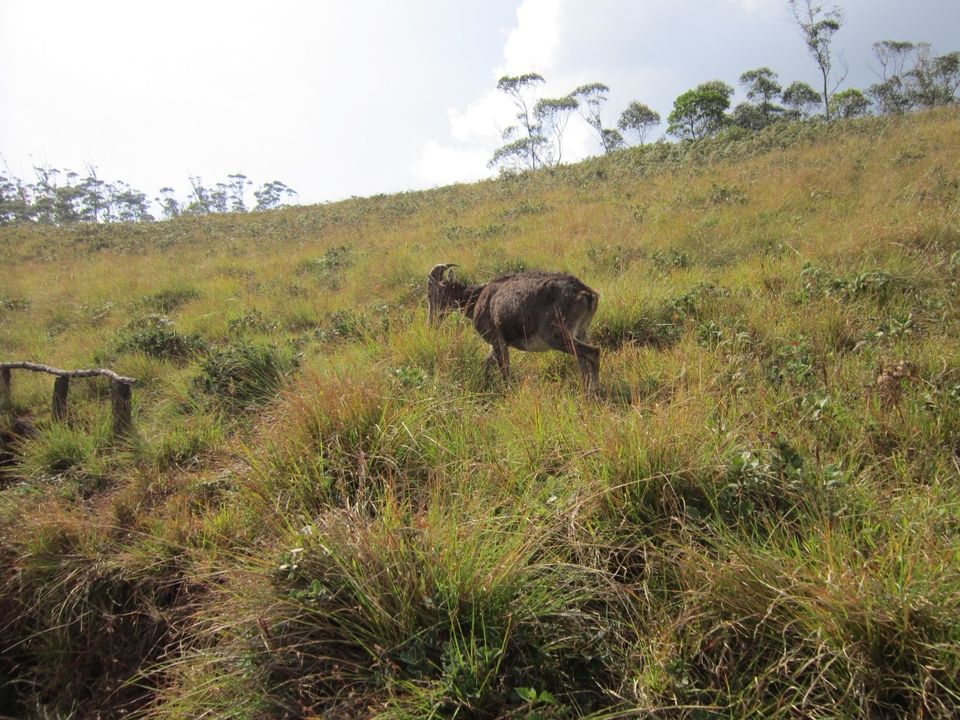 On the 4th day, we started our journey towards Thekkady (Periyar) which was almost a journey of 95kms. On the way to Thekkady we saw Rajmalai Hills and spent some time in ghats of munnar enjoying the view.
Thekkady is famous for its spices and tea powder. After reaching Thekkady, we went out for shopping on the streets of Thekkady. The spices of Thekkady were high and rich in quality, aroma, flavour and colour as that compared to the ones we get in our town.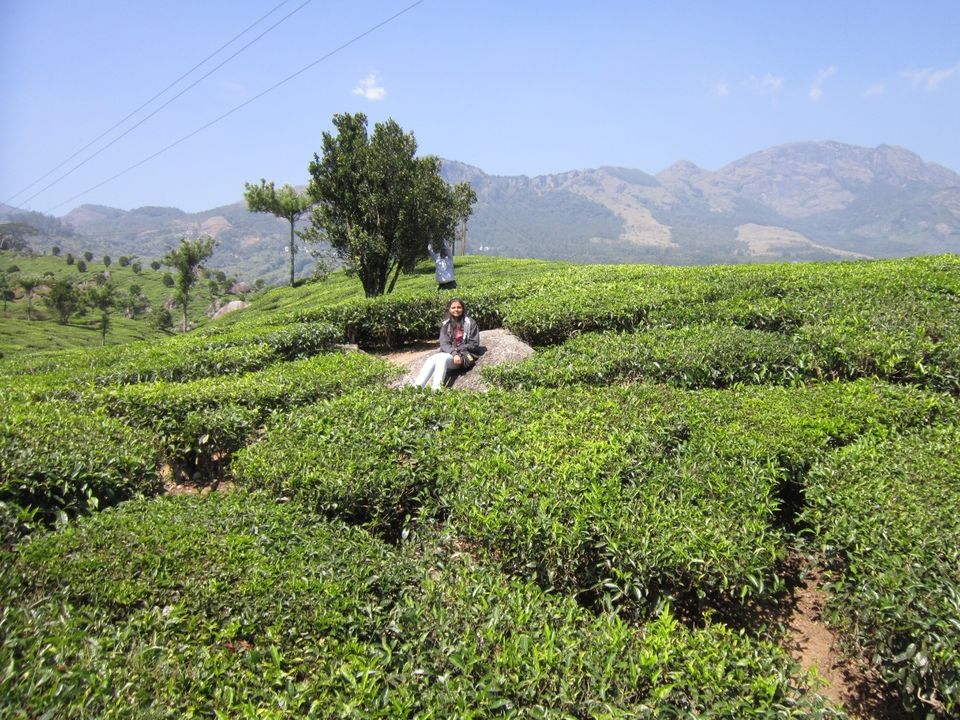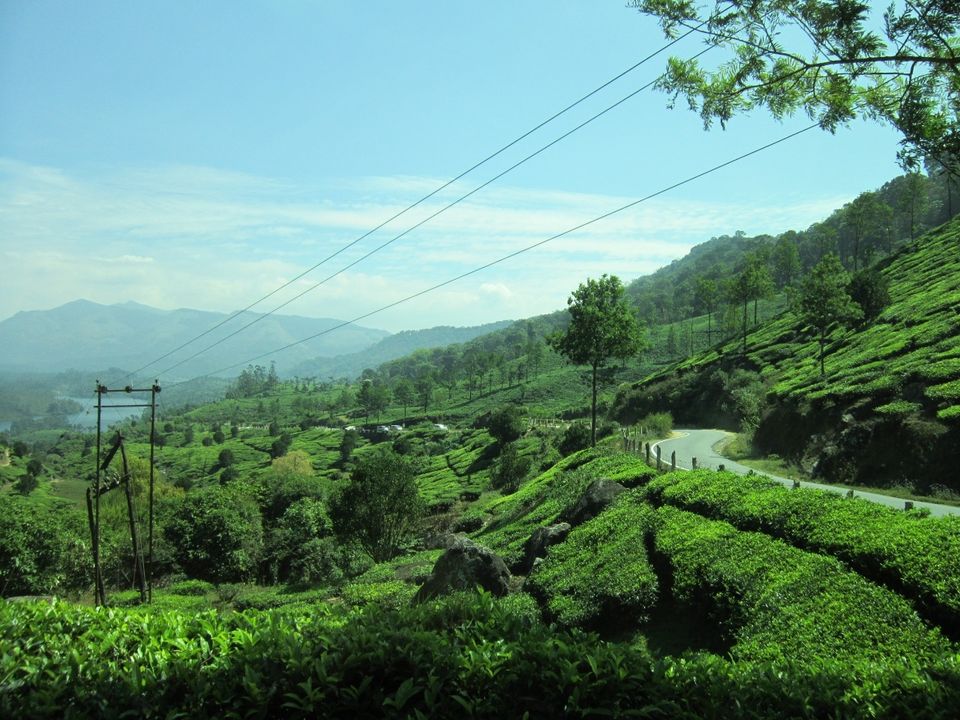 Kerala gaye aur backwaters nahi gaye toh Kya Kiya??? We wanted to enjoy the backwaters of Alleppy, so on day 5 we started our journey to Alleppy which was almost 140kms from Thekkady. Alleppy is a place famous for its rustic Kerala Backwaters. Punnamada Lake's snake boat races are well known event. We had a boat ride in the backwaters. I was amazed to see different kinds of boats well decorated and well maintained. After enjoying the ride and backwaters we left for Kochi.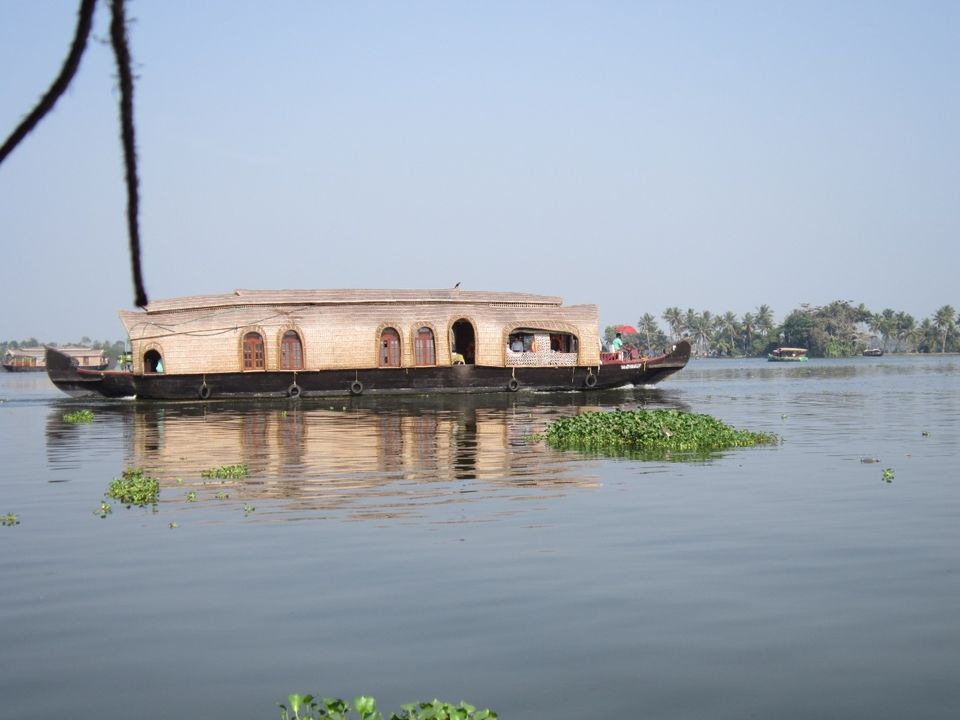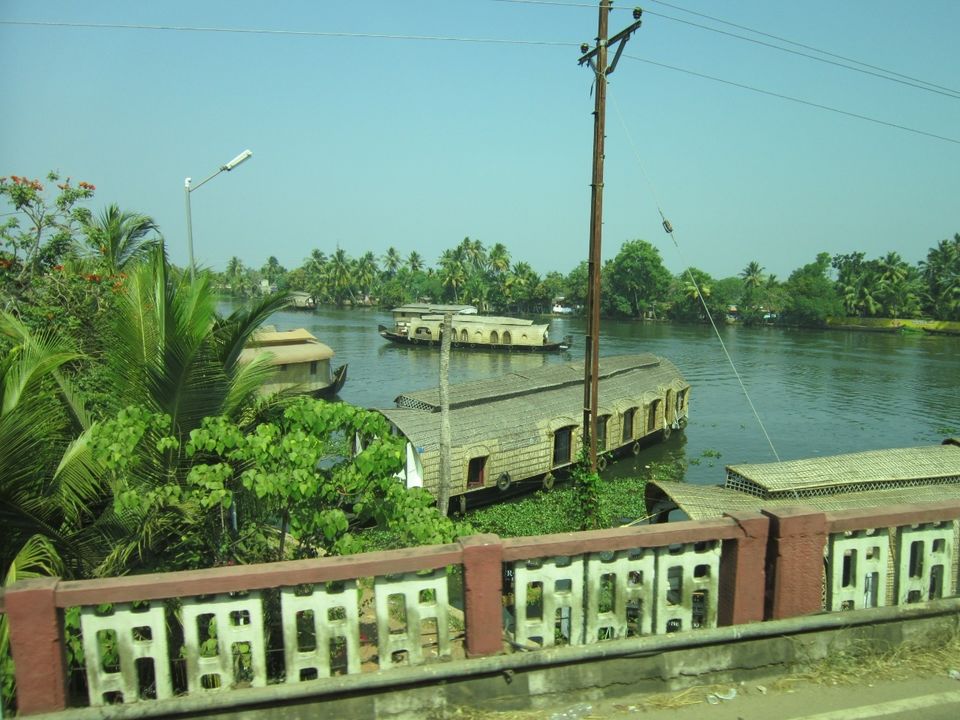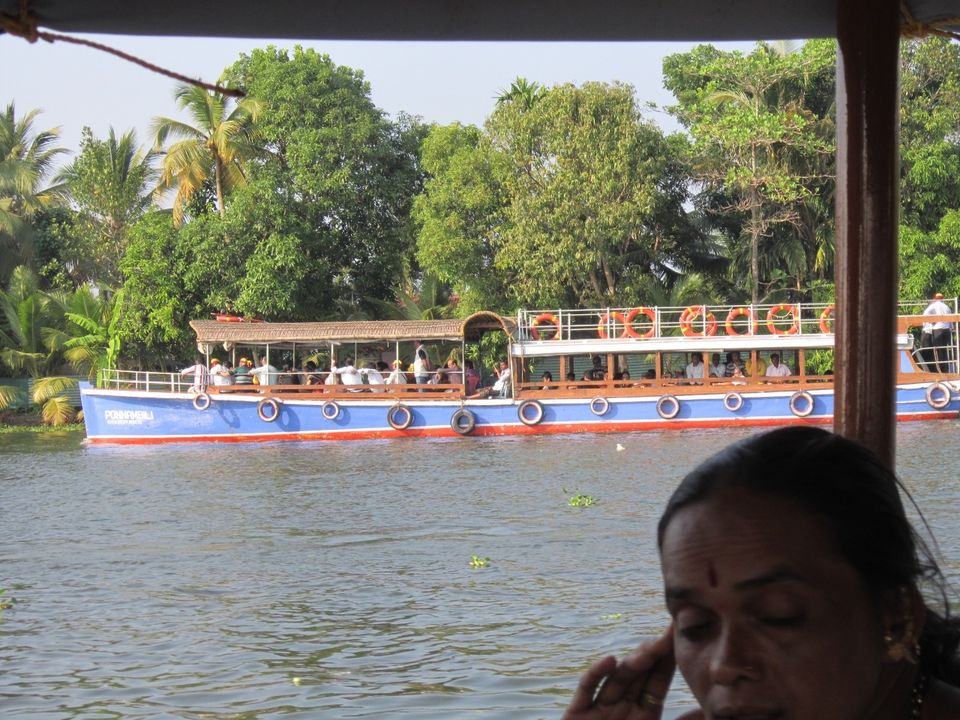 Day 6 was the day when we had to return back to our respective town. Due to the hectic travelling, we decided to take flight for Mumbai from Kochi. Our flight was at 7.30 pm
In the mornings and afternoons we explored the streets of Kochi. The bus and the auto in kochi were different and amazing as compared to those of my city.
English was the language that helped us to communicate to the localites.
The beauty of Kerala cannot be described in words. Kerala is a place that gives you the experience of culture and tradition.
Total cost: 20k per person including stay, food, entrance, bus, train, flight tickets