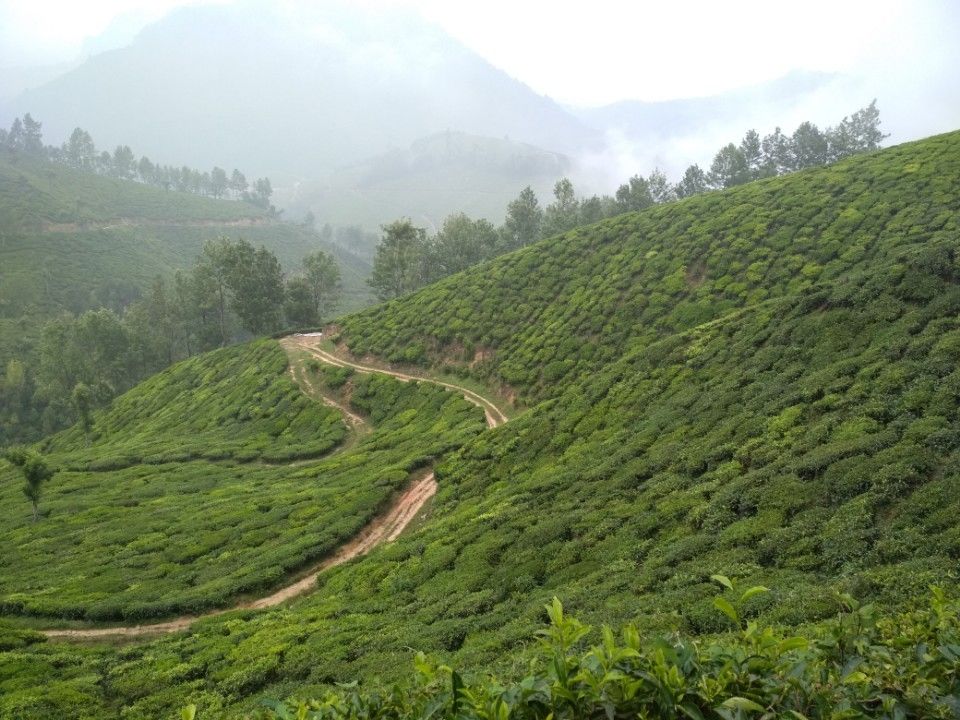 The Gods own country, Kerala has really amazing sites to soothen your eyes. Visit to old kochi, Munnar, Thekkadi, Wayanad, Backwaters at Allepy, Cherai beach, fort kochi and so many... The list continues... Here I m sharing my unforgettable and reasonable (! It may be expensive if you go with some travel agent) journey to this wonderful creation of Mother nature.
Without letting you guys wait for real long, lets slip towards the itinerary...
Mentioned is the address where I was staying during my stay in Kochi at the Olive buildings. For the first time in my life I saw milk filters in the basement.. !! Well, we 4 flatmates and our neighbours cum colleagues cum friends decided and stamped on one destination for one day( because getting a permission from home for night stay was becoming very difficult for four of us) and that would be the one and only Munnar...!
Since it was just a day trip for us, we started the journey literally at the start of day, @ 3:30 am...
We hired a car one day before and left at 3:30 in the morning (or u may call it night if you are an engineer ). Don't know exactly when I fall asleep but when I woke up in the car because of the sun rays shining on my eyes, I found all of us tight sleeping in the car (Thankfully except the driver) even in loud music (which was played by driver to stay awake).
One by one, by 7:00 am in the morning, we all woke up to halt at a tea stall. Even though they aren't many but approx 1-2 stalls per 2-3 kms. We tried tasting almost each of them in a hope to find tasty tea but we failed!
Moving forward, we saw a small waterfall(i think the name was cheeyapara waterfall). This has a narrow waterfall on one side of road and vast valley at the other side. Clicking photos, grabbing the drivers seat I and my friends, we moved towards our next spot
The valley point. Eating maggie and doughnuts we paid extra ₹10 to descend few stairs and watch a beautiful view of the valley. It seemed like a huge monster with open mouth (chewing spinach/corriender leaves because it was looking very green ;);)) This point provides epic view of mountain peaks talking to sky, with a bench to sit and rethink about your karma..!
Enjoying this epic scenario we moved to a flower garden. This is really a well maintained garden making your ₹30 entry ticket worth. Many photogenic spots at every 100 meter with either couples celebrating their honeymoon or clicking pre-wedding shoots was a common eyesight. This garden has a huge collection of rich flora and fauna and also a variety of uncommon flowers. Saying wow to all of it, rushing towards our final destination, we bought chakana sort of things to eat in car.
The next thing made us stop was a horse riding spot where professional photographers were clicking photos by telling poses (OMG! Telling poses saves half the time in photography). Horse riding, clicking photos with basket of tea leaves we went to Echo point.
Here unlike other echo points I have visited, you will find a lake and tall trees at its other end. Boating is available here and while boating you can shout and listen to your own voice. There are lots of local stalls available here which sells kitchen, soft toys, hats and other gifting sort of stuffs at slightly higher rate as it includes the cost of transportation.
Finally after a drive of one and half hour, we reach at The hillstation Munnar..!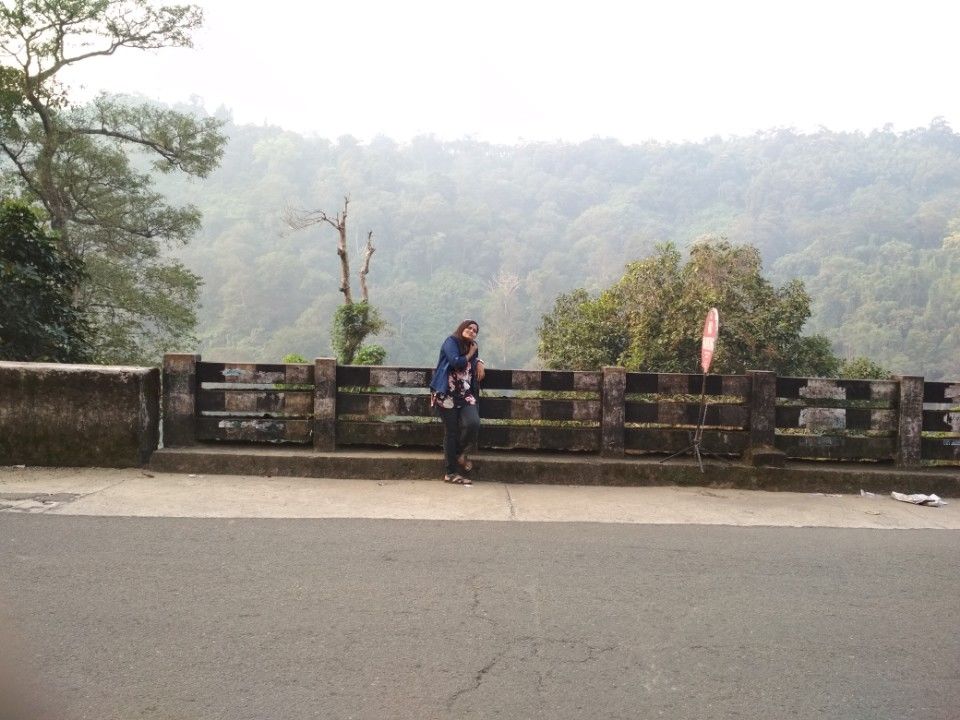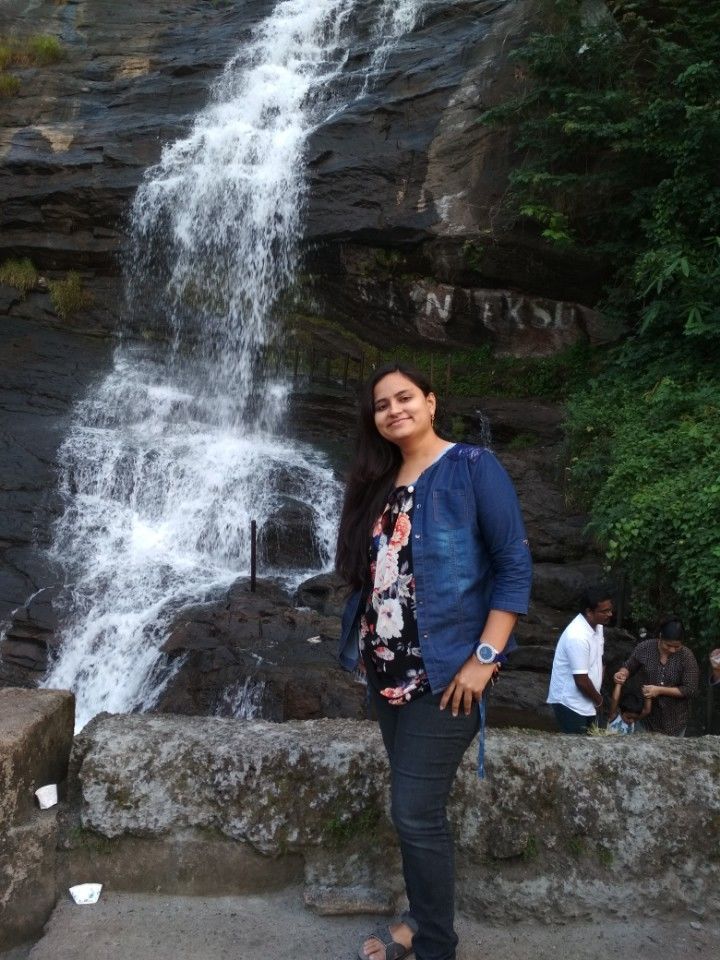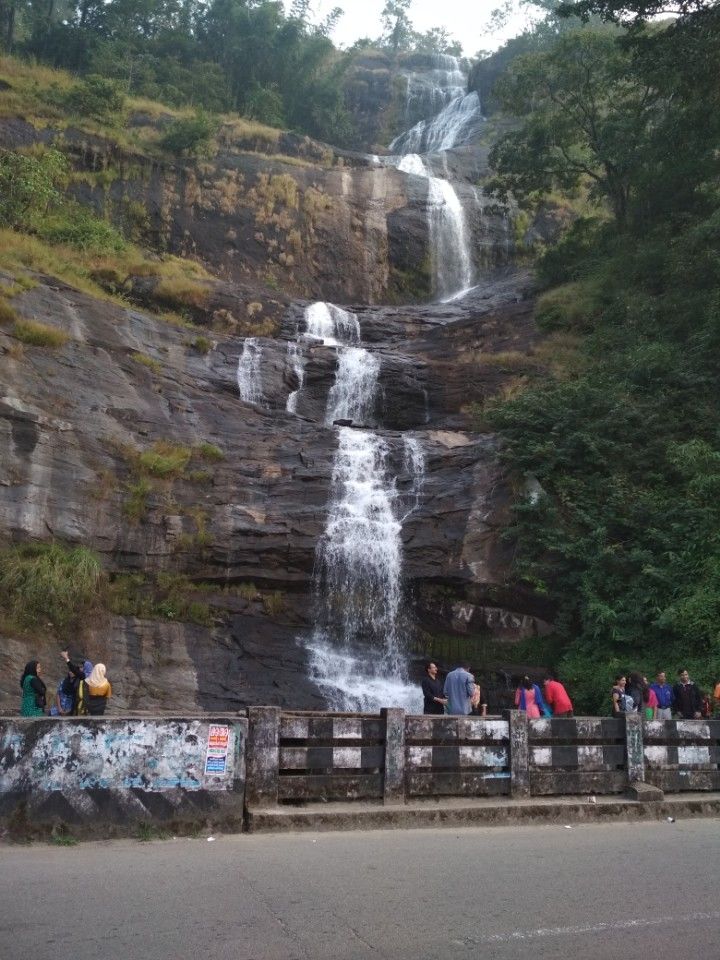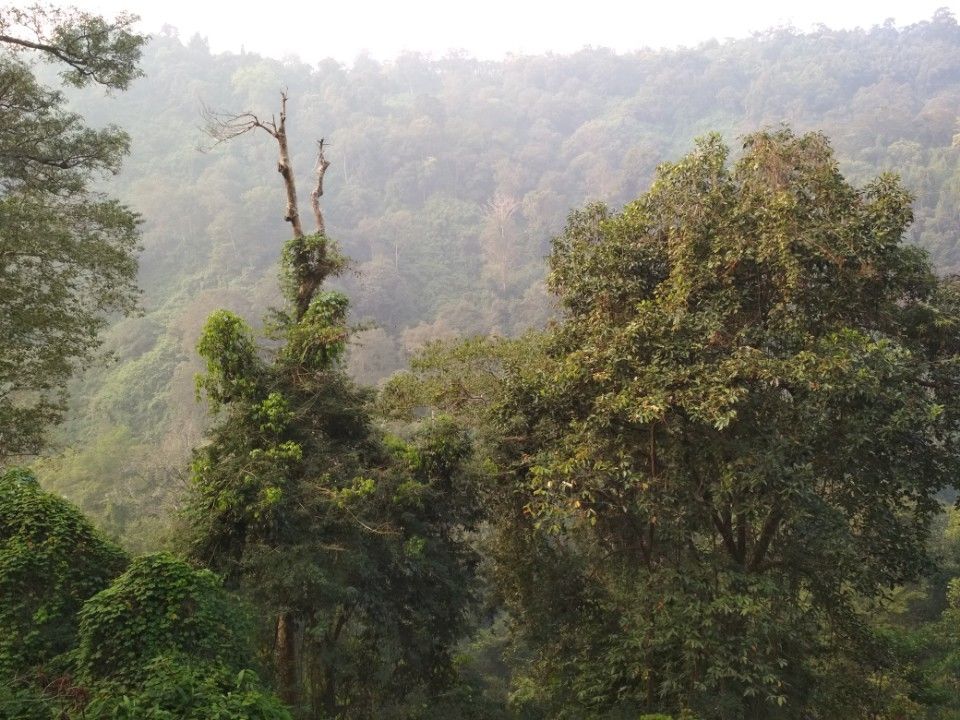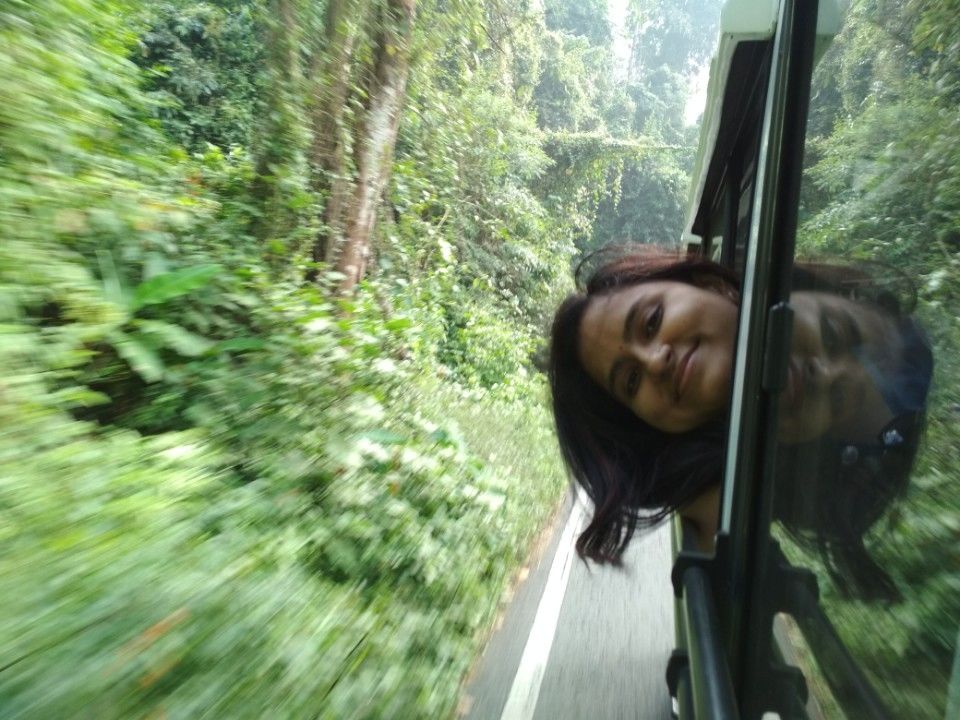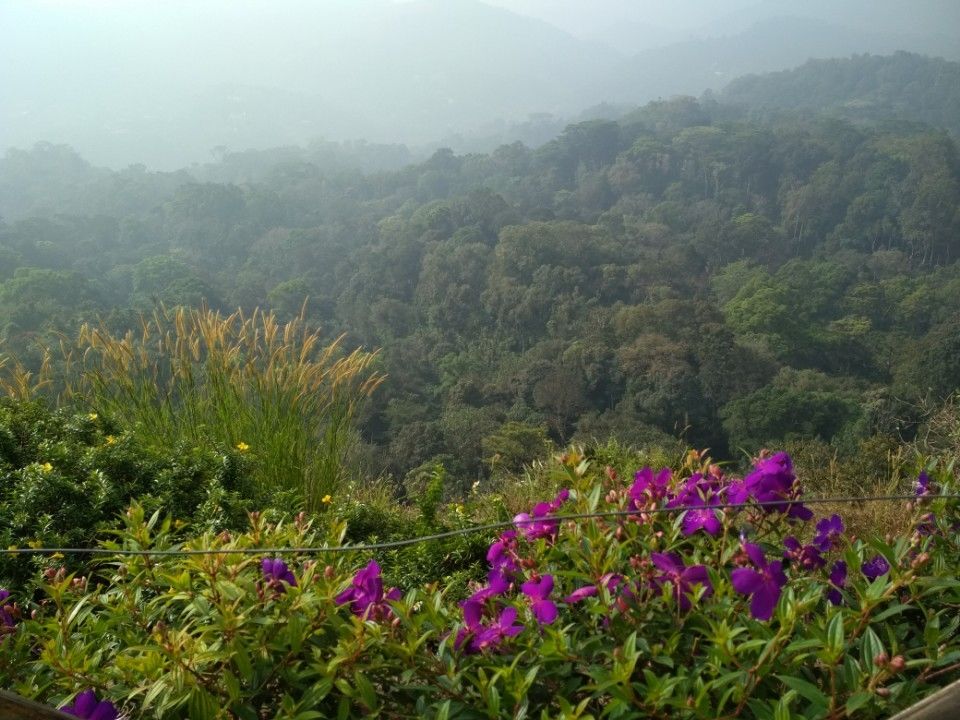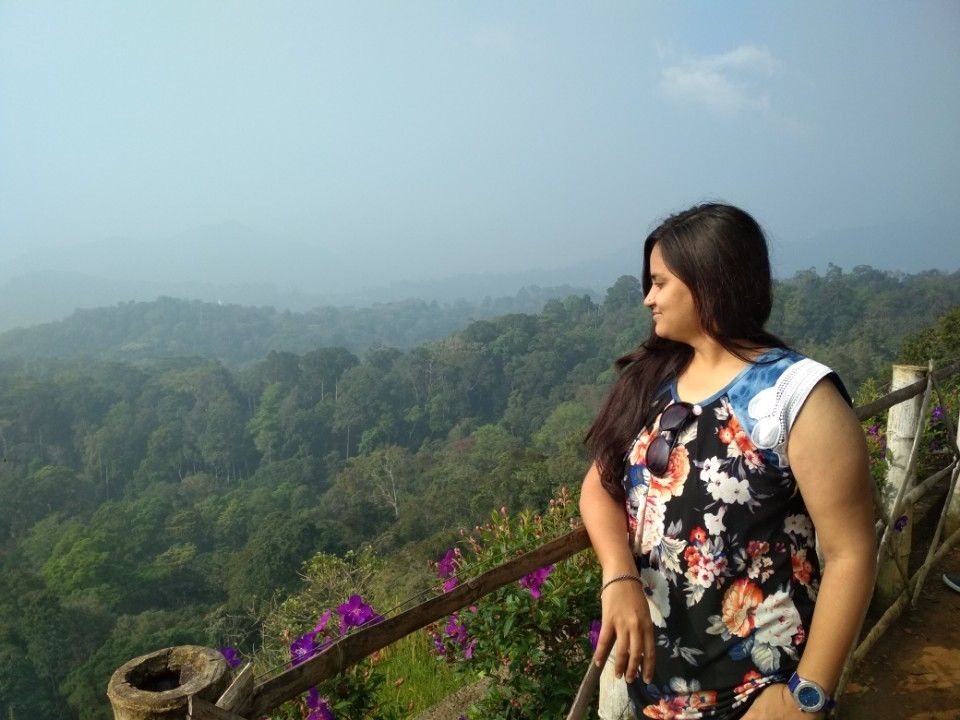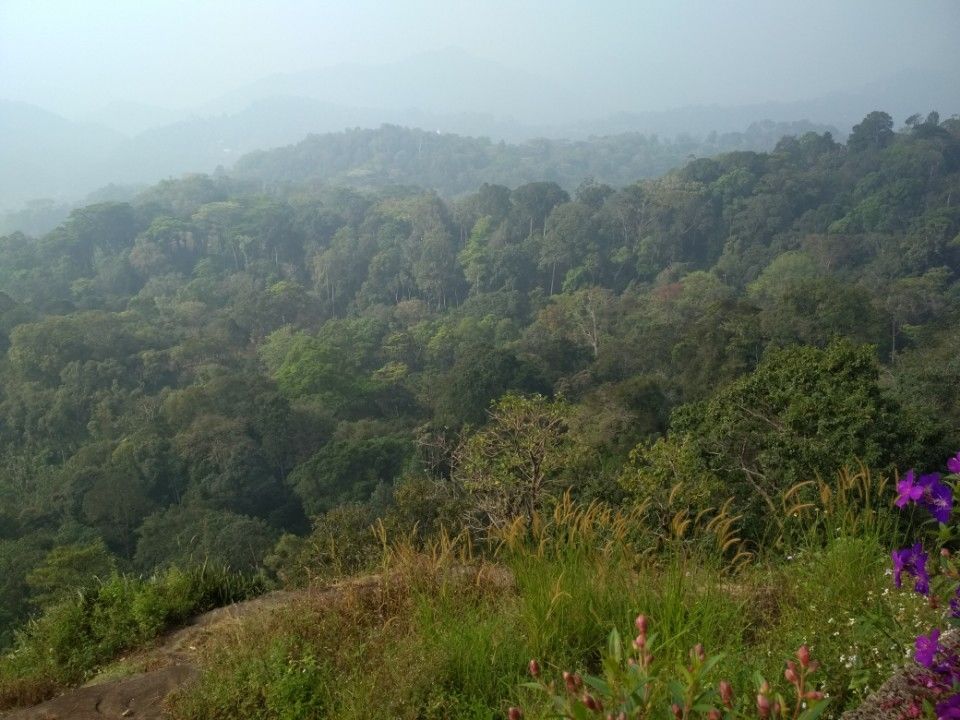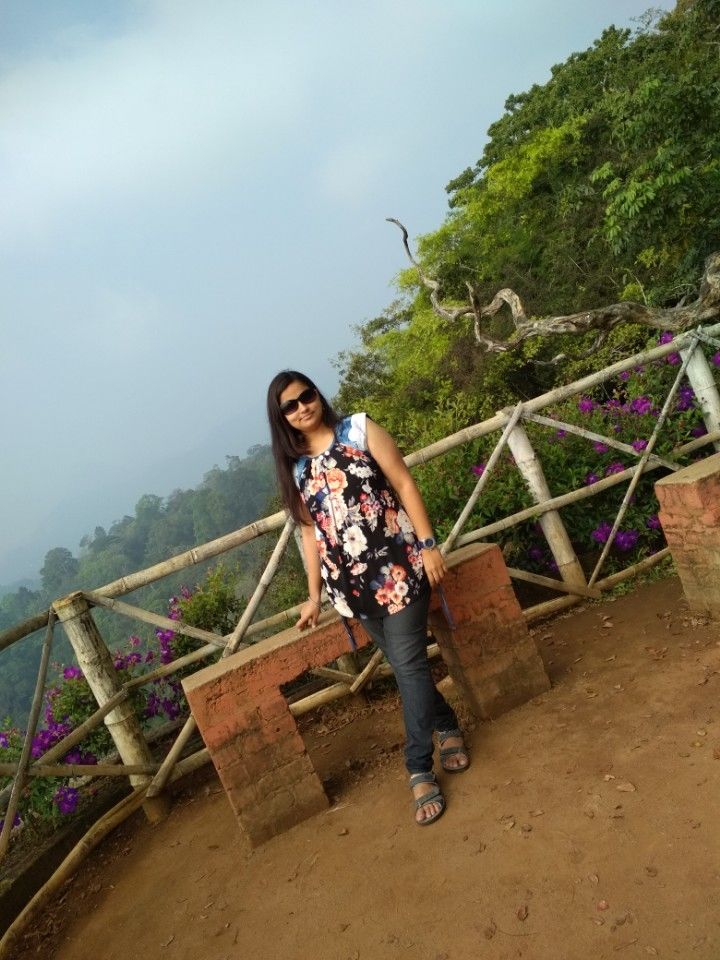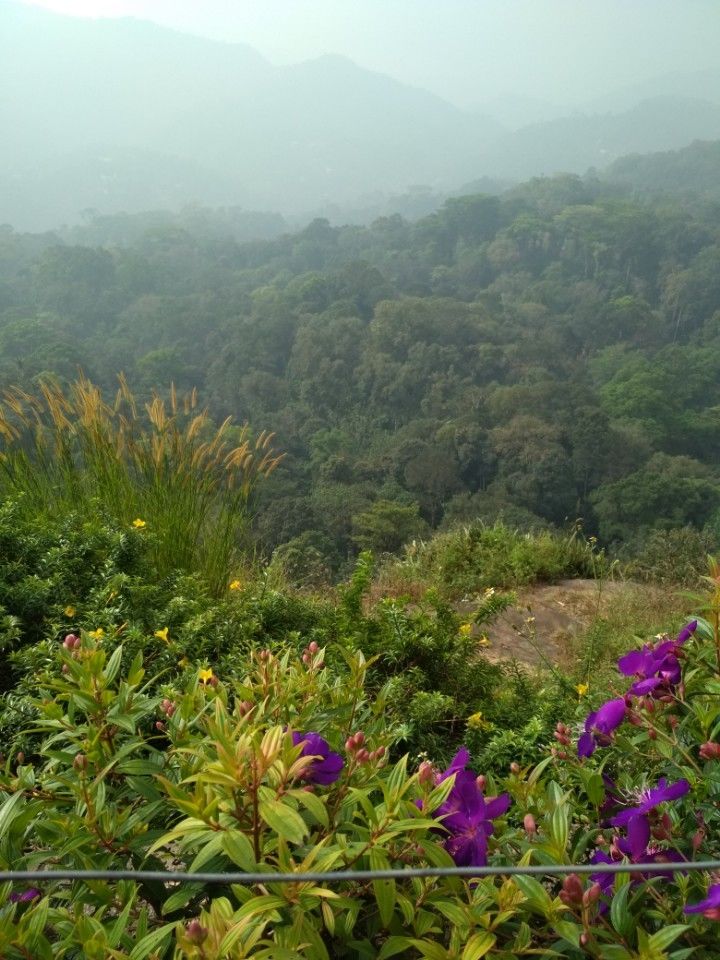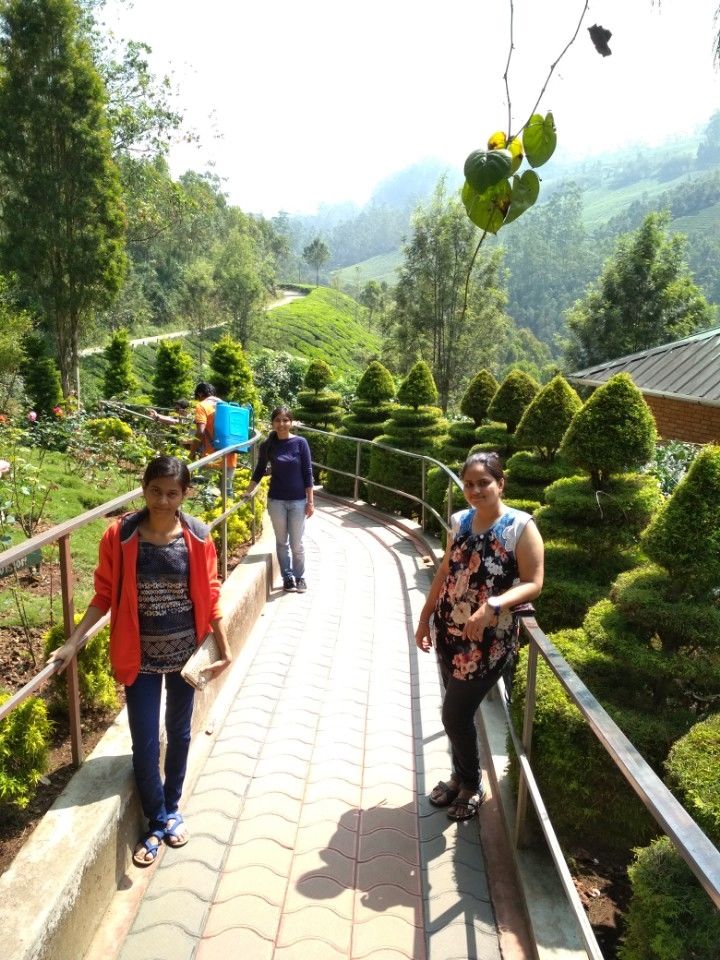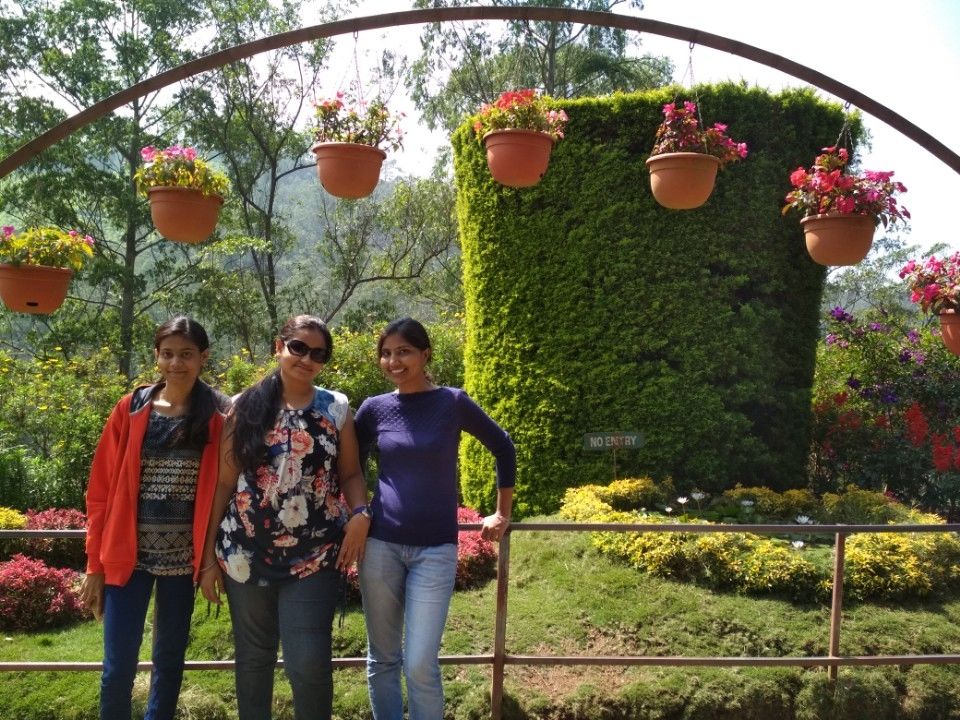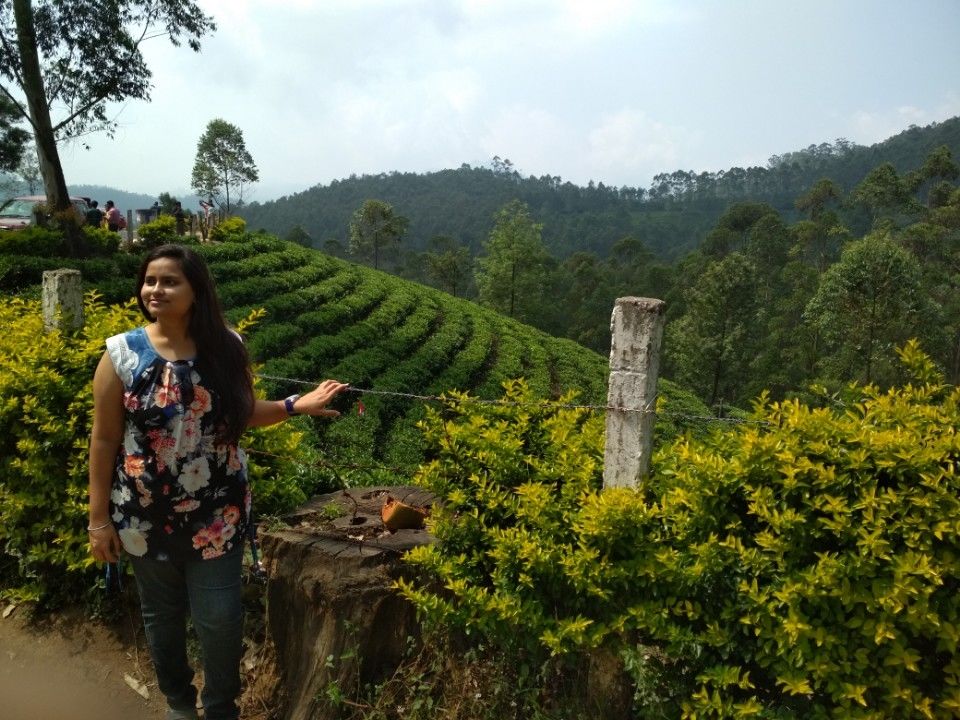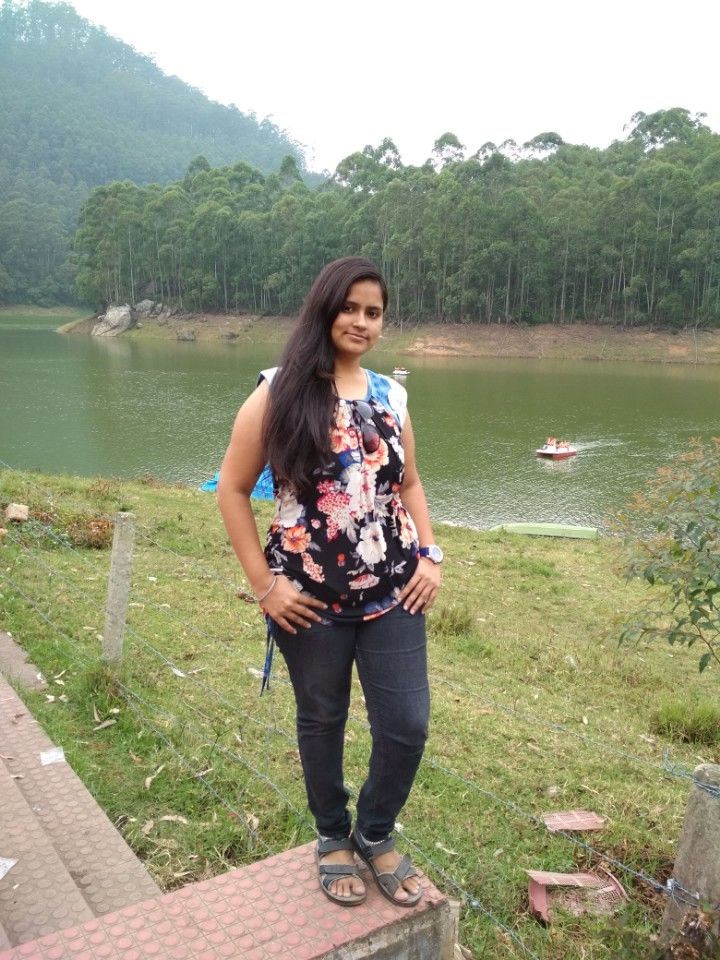 Being here itself is a charm. You are within the clouds....
See them moving...
feel the touch...
Watch them running...
and
Enjoy trees below the clouds playing hide and seek with you hiding below them...
It was almost 1 hour, all the 7 of us (including 4 girls..!) were silenced by watching the breathtaking views of Nature. Mountains holding hands with each other and valleys covered by lush green carpet of trees, Clouds moving around them, Small springs playing in the lap of huge mountains and dew drops settling on the flowers...! What a wonderful scenario..!
Clouds appear and they disappear...
Trees are visible and they aren't...
Birds chirping and flying...
And the cycle repeats..
Still there is a magical power in this place that holds u... Asks you to stuck up for a while... Look for something new in it...
Lost in the thoughts, a corn seller broke the link asking to buy them...
Absolutely hungry (as always) We reached to his gas, had corn, corn bhel and maggie there....
There are restaurants here on the top if you wish to have full meal. No pure veg hotel is available but you can get veg food in a veg-nonveg restaurant. Fruits availability is seasonal and a bit rare. Yet you wont return hungry no matter whatever type of foody you are...
Clicking thousands of photos on the road and all the points i mentioned in the trip description, we successfully returned to our home at 11 in the night.
Tip:- This place absolutely deserves at least 2 days. On day 1, simply reach munnar enjoying every little spot coming your way. Stay at Munnar for one night and on day 2, enjoy sunrise and a warm morning. Getting freshen up, enjoy the scenarios and have food. There is a amusement park up there which we didnt visited because of time restrictions but you can enjoy that too. I have heard that it has comparatively less ticket too...!
Descend satisfactorily and if you have enough time visit Thekkady. Its very near from this place.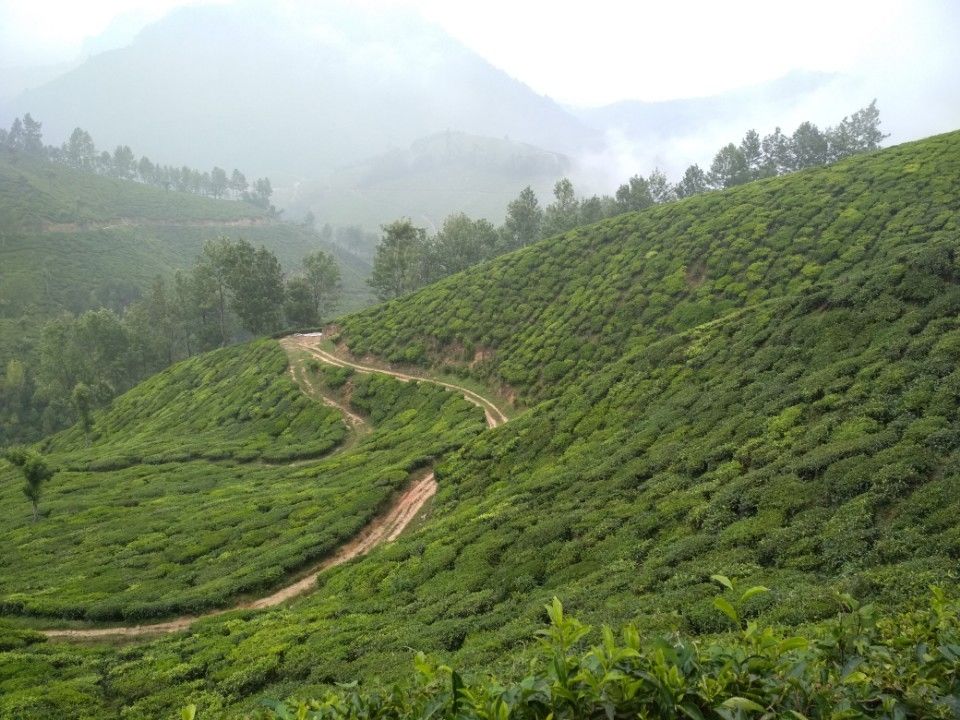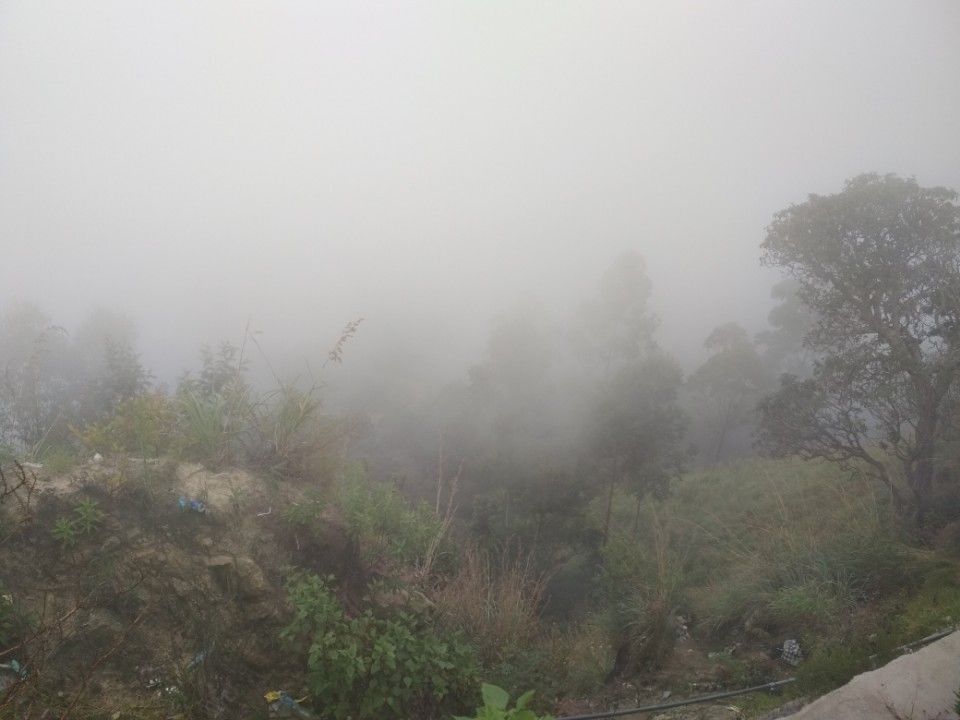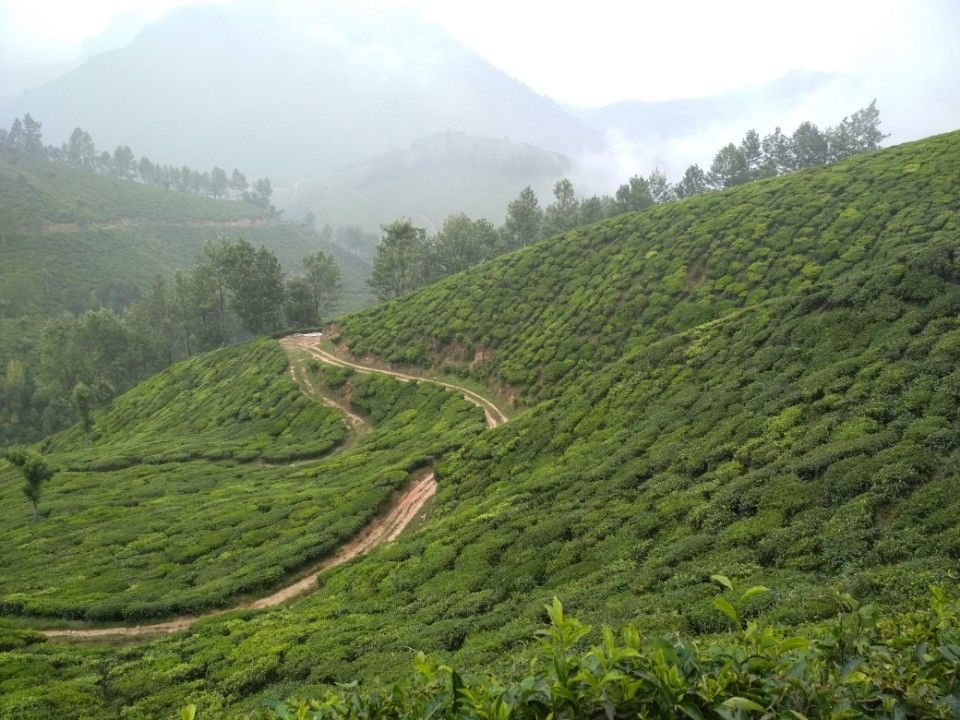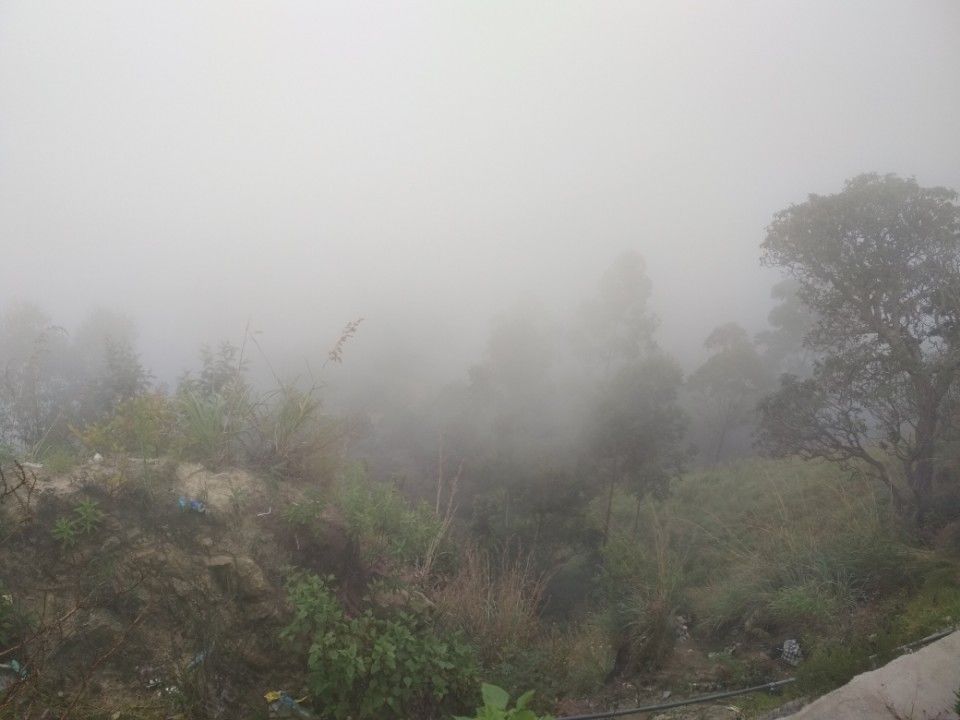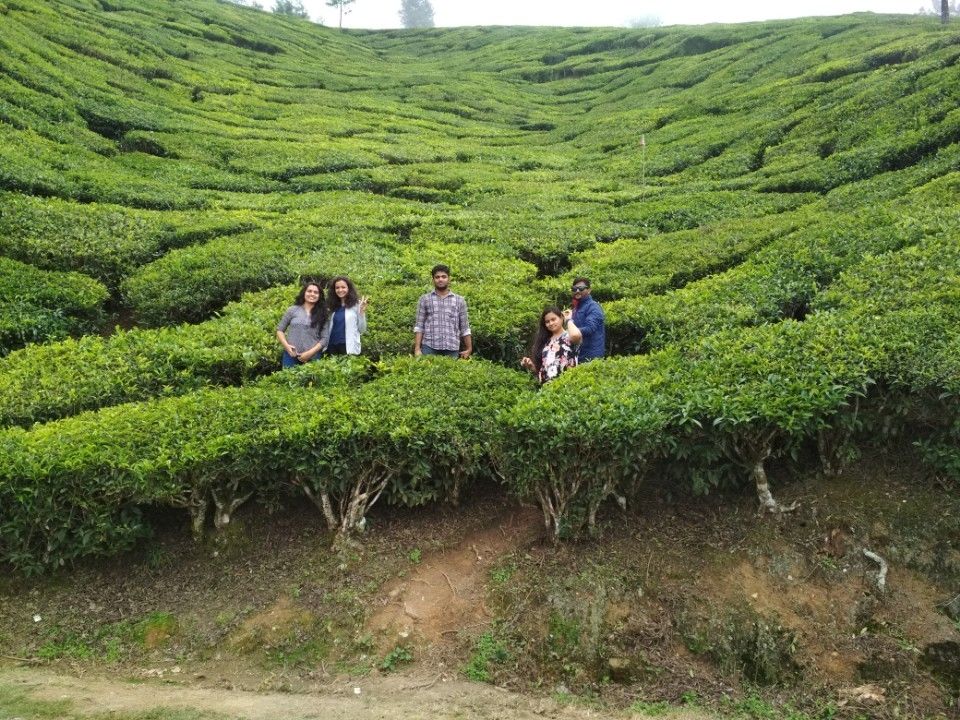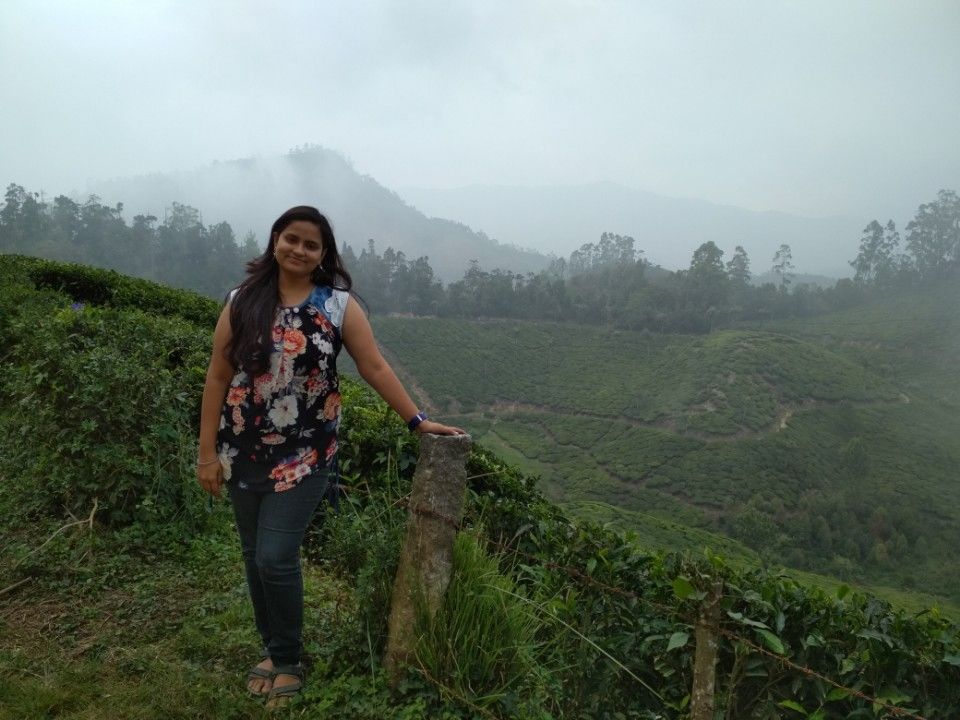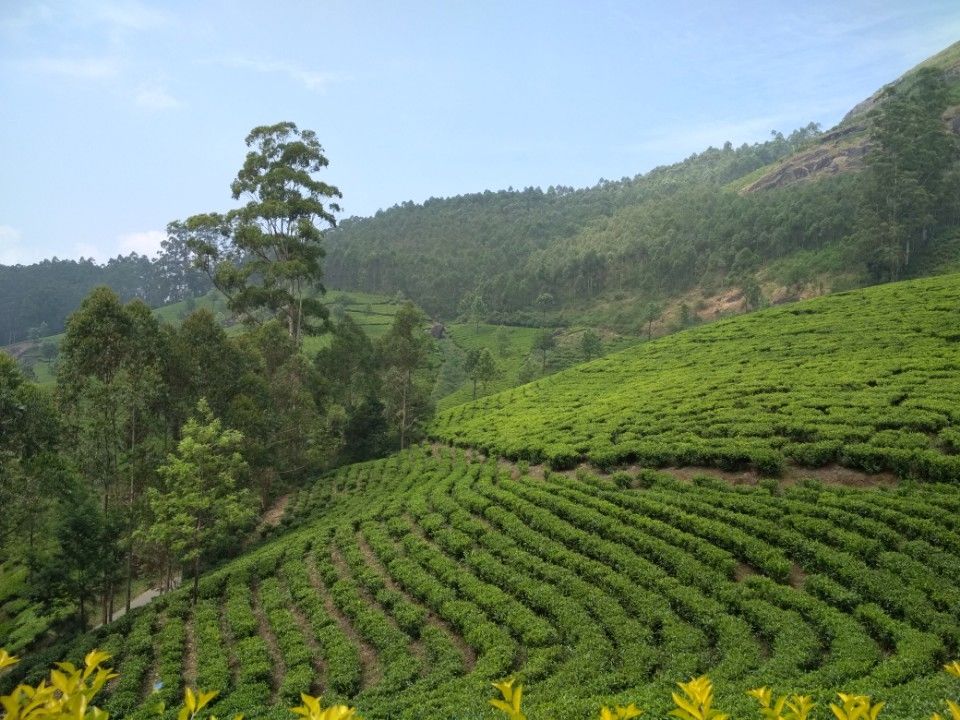 In Munnar,
The prices are too high in season so avoid if you are a budget traveller. But For those who love luxurious travelling, you guys might love to stay at

Now coming to the point, the budget...
# Car rental prices are normal here. They range from ₹7 - ₹14 per km depending on the type of vehicle you choose.
# If you are hiring a driver, it may add 2k to your budget as you have to look after his stay and food too if you are planning to halt overnight.
# try staying in Kochi if you are a budget traveller or you may opt to stay on top its totally worth it.
# kochi-munnar is approximately 350-400km journey. So, if you are a gang, it becomes more pocket friendly.
# dear pure veg people, carry your own food with you or you can always have corn, maggie or tea-biscuits to chill ur hunger.. non vegetarian people have treat all across Kerala...
Njoy to the fullest..
# Control shopping mood at hill station as the same product you may get at lower price in the local market.
Thats all from my side..
Do visit....
Enjoy urself...
Happy travelling... :):)
Happy Exploring... :*