Sensational beaches, spectacular mountains and a warm welcome awaits in the stunning Sultanate of Oman
The coast and the sea is inherent to the Omani identity. The country has about 3,000 km of coastline, most of which are stunning and secluded beaches that face the Indian Ocean with soaring sand dunes or rugged rocks. Oman mesmerises travellers with its authenticity, natural beauty and rustic adventure terrain.
If you're an adventure-junkie, you must plan a trip to Oman to relax, rejuvenate and indulge in adventurous activities like sand dune bashing, mountain treks, water activities and much more.
Here are some of the must-do things for an adrenaline-filled holiday.
Why travel to
Experience some thrill in the stunning wadis: Experience the authentic Arabian thrill and walk through Wadi Shab, a spectacular dry ravine enclosed by sheer limestone cliffs. You can also consider the Wadi Dayqah Dam, which is the city's water supply reservoir served as a major tourist attraction.
Experience rustic adventure in the majestic mountains: This is one of the best places to feel close to nature. About 250 Km from Muscat city, Jebel Shams is known for the 'experience' you ought to do! Jebel Shams offers camping which is a perfect spot, if you're looking to beat the heat. It also offers the best trekking routes which are quite strenuous. (even the shorter routes). Along with the thrilling 4x4 drive, you can also go rock climb, go mountain biking, cycle through the stunning landscapes, play football overlooking the mountains or simply walk through the abandoned villages of local Omani lifestyle.
Experience a dramatic limestone opening, Sink Hole: An hour's drive from Muscat will lead you to sink hole, also known as a cenote. This dramatic limestone opening is filled with emerald water and is worth a swim. Surrounded with a park and a huge line of staircase (around 40-50 stairs down), this is an ideal outing to feel adventurous enough!
Experience the wonders of Al Hoota Caves: The Al Hoota Cave is one of Oman's most popular natural tourist attractions. Located between Nizwa and Bahla, just 2 hours drive from Muscat, it is the first and only cave in the Arabian Peninsula which is open to travellers. An ideal place to go for trekking, the cave is around 4.5 kilometres long with around 500 metres of area.
Shop at Old Mutrah Souk in Muscat: Many travellers come to Mutrah Corniche to visit the Souk. The Souk is the local Arab Market with shops that sell Omani and Indian artefacts. The Souk is built keeping in mind the Omani heritage, under modern timber roofing. While the shops do accept cards, it's recommended that, you carry cash to crack a better deal.
Cuisine on offer
No matter what is been served on the table—be it just a few dates and light, tealike Omani kahwa (coffee) is a must to try! Another popular local dish include, Shuwa which means grilled meat in Arabic. This delicacy is marinated in Omani spices, then wrapped in banana leaves or palm leaves and put in an underground sand oven, where it gets cooked over one to two days. Interesting right? For a sweet tooth, try the Omani Halwa which is one of the famous sweets served along with kahwa and dates.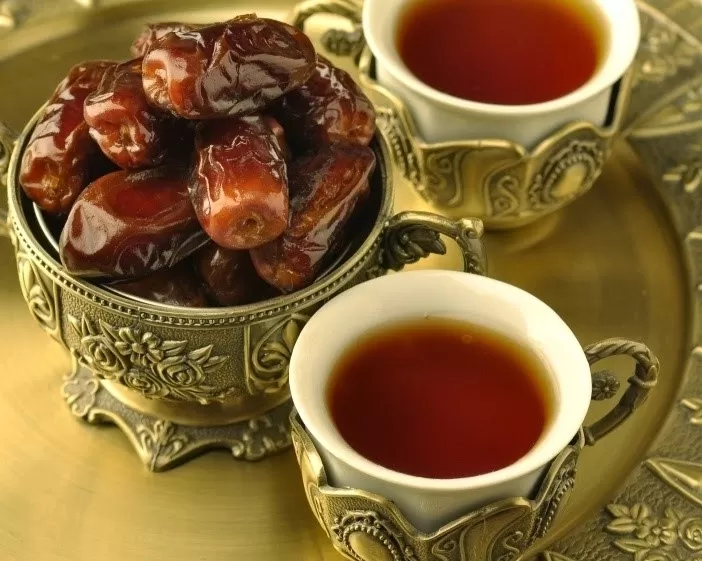 Where to try it: Many hotels offer these dishes. So, head to the majestic domed lobby of the Al Bustan Palace, a Ritz-Carlton Hotel, Alila Jabal Akhdar's Juniper Restaurant, Old Muttrah Souk, Kargeen cafe, the Anantara Al Jabal Al Akhdar Resort and The Barka Factory (one of the oldest halwa specialists in Oman)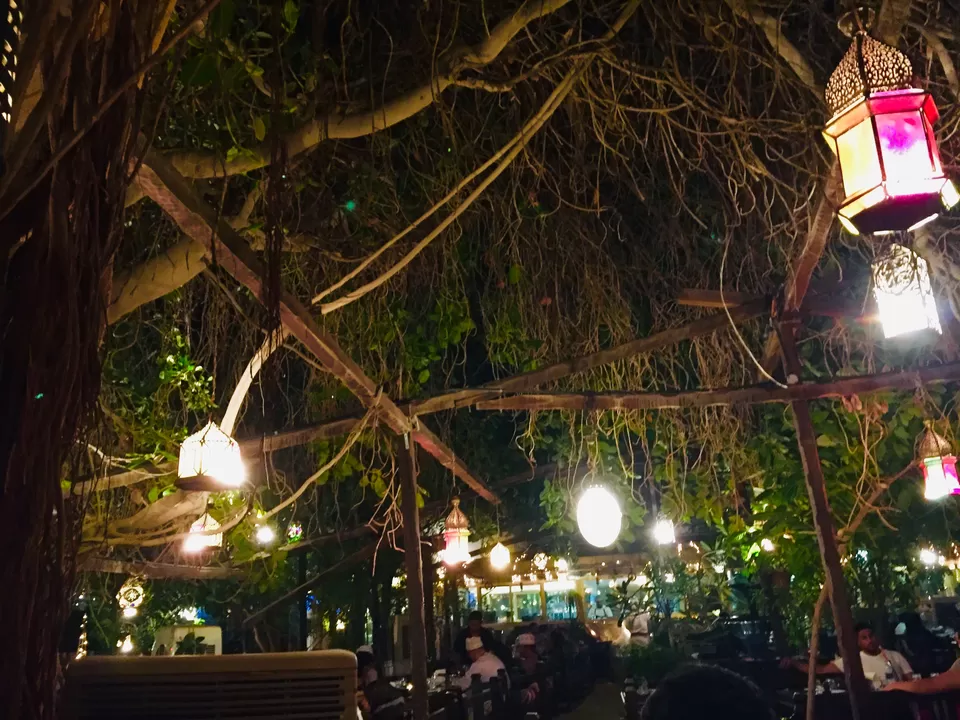 Visa
Travellers from India visiting Oman can apply for a 10-day tourist visa for 5 Omani riyals (INR 935). If you are seeking visa for a month, the visa can be granted for a fee of OMR 20 (INR 3,743), however you'd need to hold a passport that is valid for six months. The new visa can be applied at www.ivisa.com.
When to go
Between natural adventures, cultural journeys and holiday escapes, there is much to experience in Oman throughout the year. However, the best months to visit is October to March, as the weather remains pleasantly cool.
Getting there
With close proximity to India, there are flights from various Indian cities and a simplified visa process.
Getting around
There are microbuses and taxis available in / around Mutrah, Ruwi and greater Muscat. Trips from one suburb to the next cost 200 to 300 baisa. Microbus journey within greater Muscat would not cost you more than one rial.
Flight Cost
Flight from New Delhi to Muscat: Between INR 10,000 - INR 15,000 for approx. five days.
Accommodation
The best hotels in Oman includes luxury hotels, boutique hotels, budget hotels and Oman hotel deals. The common areas where travellers choose to stay are Anantara Al Jabal Al Akhdar Resort, Six Senses Zighy Bay, Shangri-La Barr Al Jissah Resort & Spa - Al Husn, Alila Jabal Akhdar (for nature and camping experience), etc and even Desert Nights Camp for a perfect getaway for the glamping generation.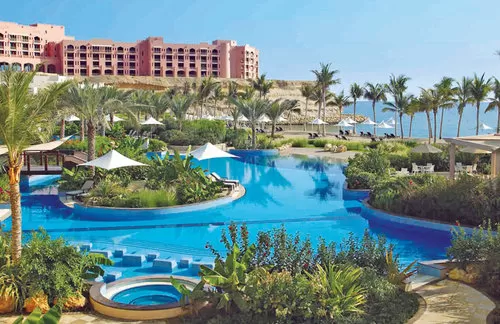 Oman is on the go-to list for every adventure enthusiast, so should you be interested to plan a trip soon, check out the details and share your own tricks/tips to help travellers on Tripoto's community.