What our parents wants cannot be order online or from market they only seek some time from our today's corporate life.
There she called me; Dude I am planning to go for a family trip with my parents to Dehradun by Flights tickets are quite cheaper and they never flew in an air craft… What you say?
Hearing this was amazing for me & I called my husband and told him that I am going to book tickets for my parents for DED with him , He suggested why not to book for tickets both of our parents . .
I was hesitating to book tickets for all coz I have never been on a family trip before ….. I called my friend back asked her to book for another 6 pax.
The other day I called my parents to convince that we are going on a trip by train; my father said "it's not our age to go on trips you guys go and have fun. I had to call him almost every day to convenience for the trip" one fine day he said okay.
The flight was around 11:00am, so parents came prior a day & we revealed the surprise that we are going by Air, they were very excited as this was their first time for them.
29th July, we started from home & met my friend's parents at the airport.
As soon as the elders met their chat started and we three thought to do a web checking. All of them mingled well together, we asked them to have some tea coffee and snacks from the airport.
I could see that happiness on their Proud faces that, their children are taking them for a trip for the first time.
We offered them to sit on the window side, three of us taken the aisle seat.
I could see that smile on their faces and they were little scared as the plane took off. Tough it was only 45 mins journey. The mission of going on a family trip and taking them by air got completed.
We reached in an hour's time by the afternoon we were in Mussoorie Parents were little tired as soon as we checked in the hotel, We got freshen up and ordered some tea and coffee .we were staying in hotel Emerald Heights, Great rooms will Mountain view .
After some rest we headed for Mall road market, did some shopping for parents and friend. Some more snacks, some ice Cream it was little rainy day & we were not carrying umbrellas, so we purchased few umbrellas.
I have never seen my parents so Romantic, I think it was all the vibes of the mountain air   Heeee fathers were holding umbrellas and mommies were enjoying.
As soon as we came back in the hotel, we opted for a family dinner in the restaurant.
It was good night time so that we can gear up for next day. We missed few things in Mussoorie looking at the parent's age.
Gun Hill Ropeway to Gun Hill
Next day, we all had a family breakfast and headed towards Gun hills it walk able distance from Mall road and opted for Rope-way. Gun hill is known as the Second Highest peak in Mussoorie. The view from the hills is amazing you can play some games as there are small outlets where the Rope-way drops you. In one fine shop we could see all the Pahari dresses for Male and Female both. Our parents are very simple again we had to convince them to wear the Traditional Pahari Dress. Here are some cute pictures.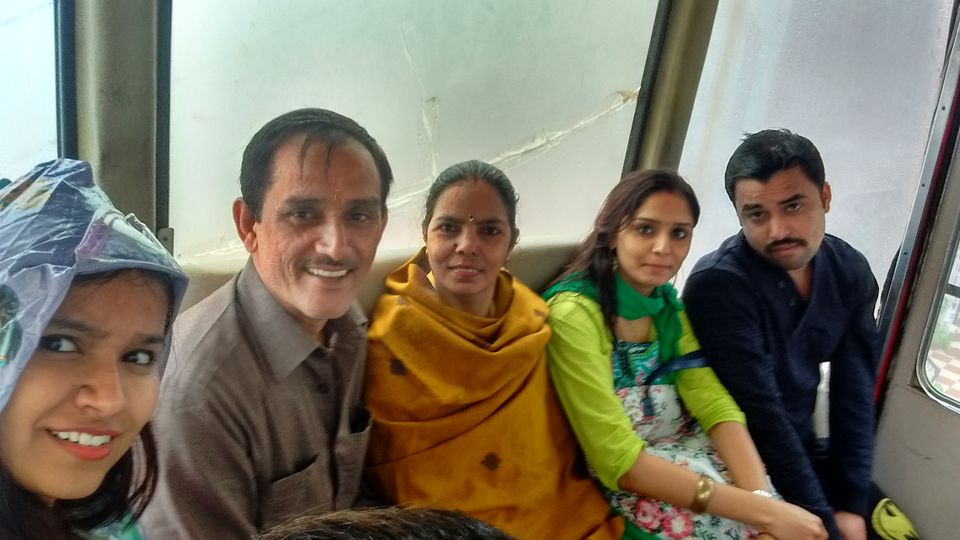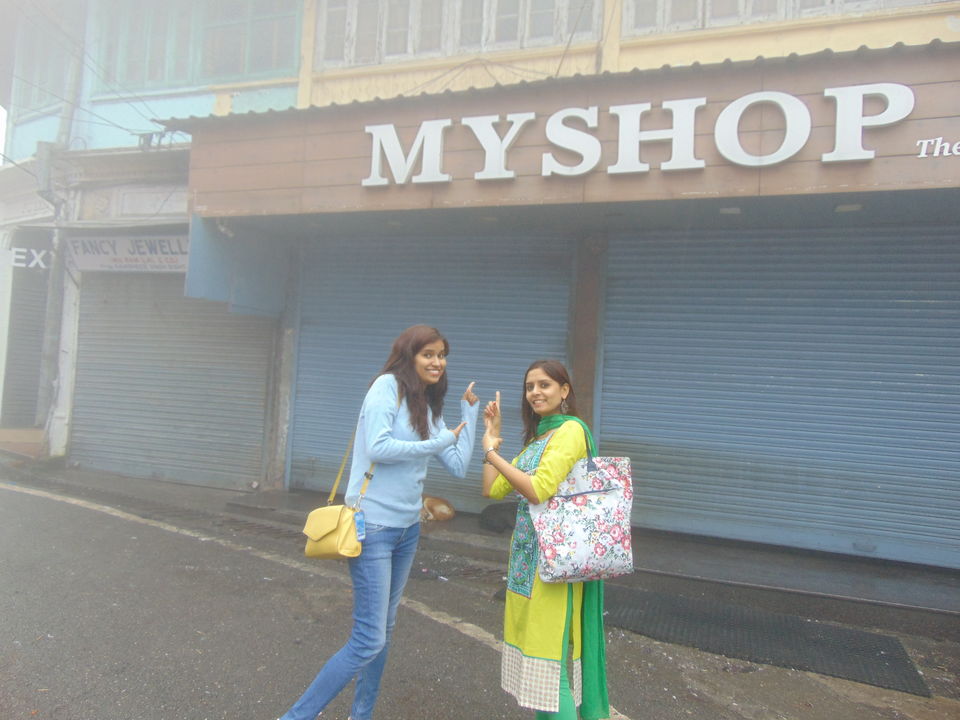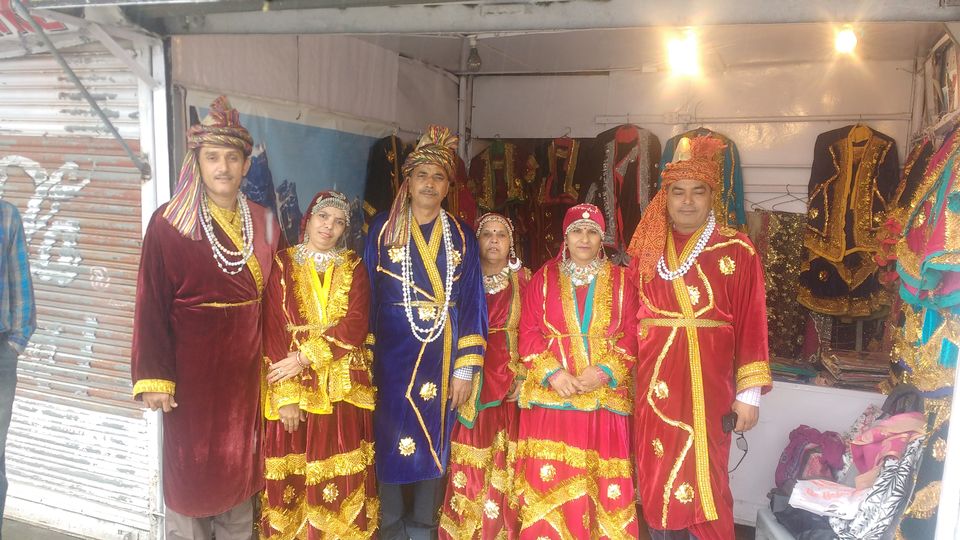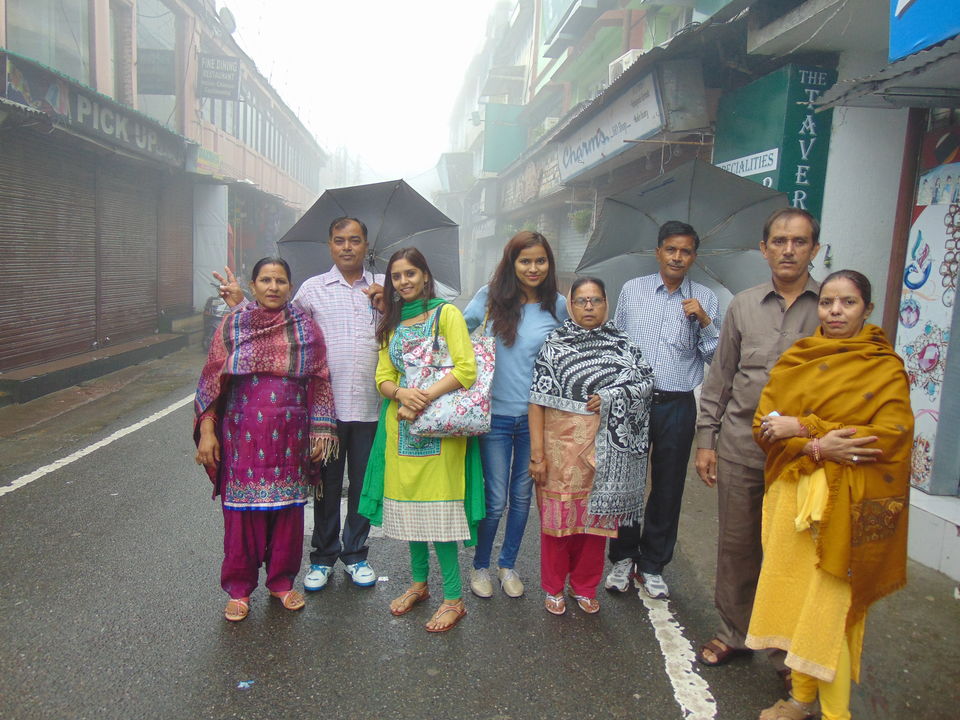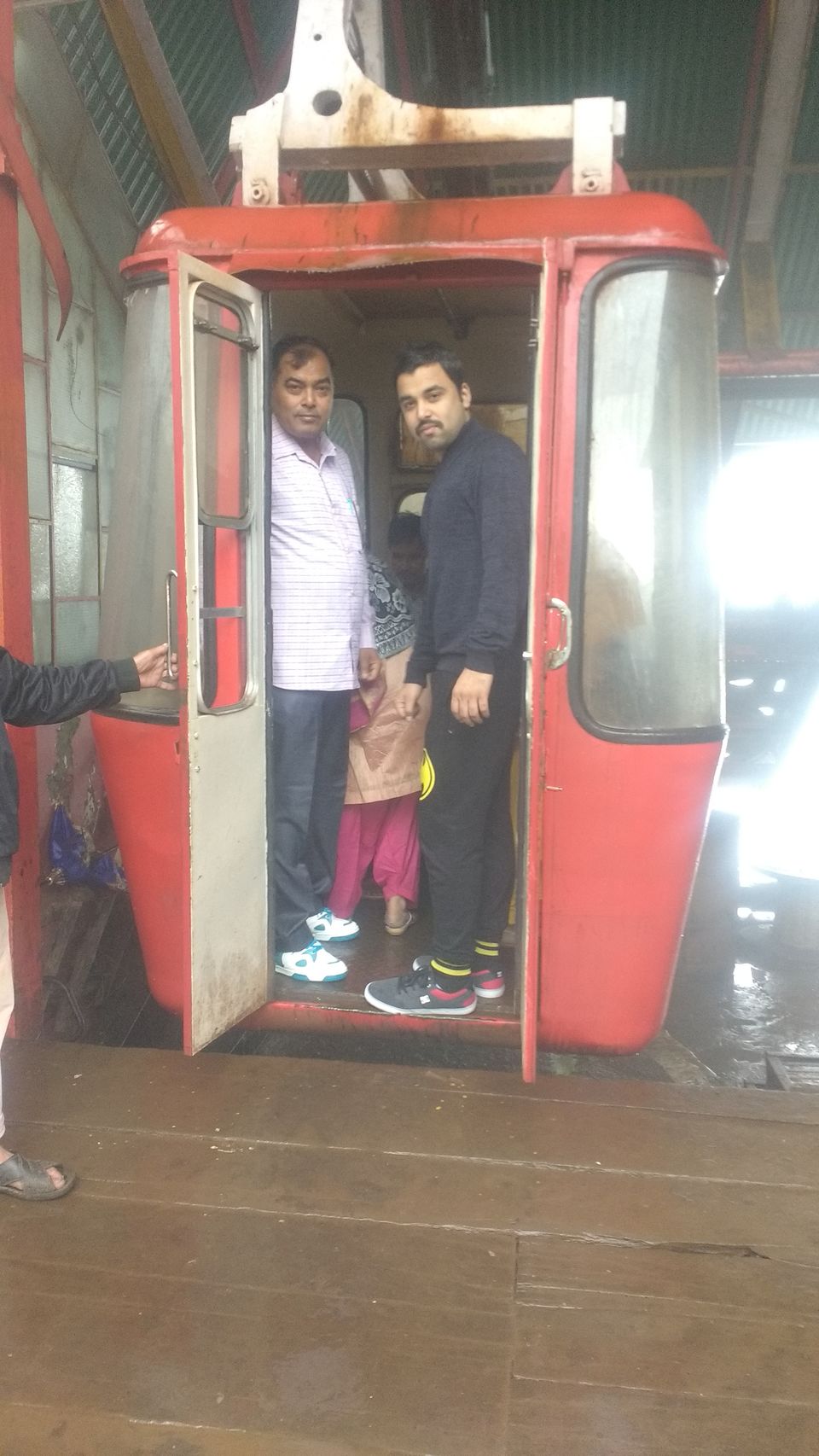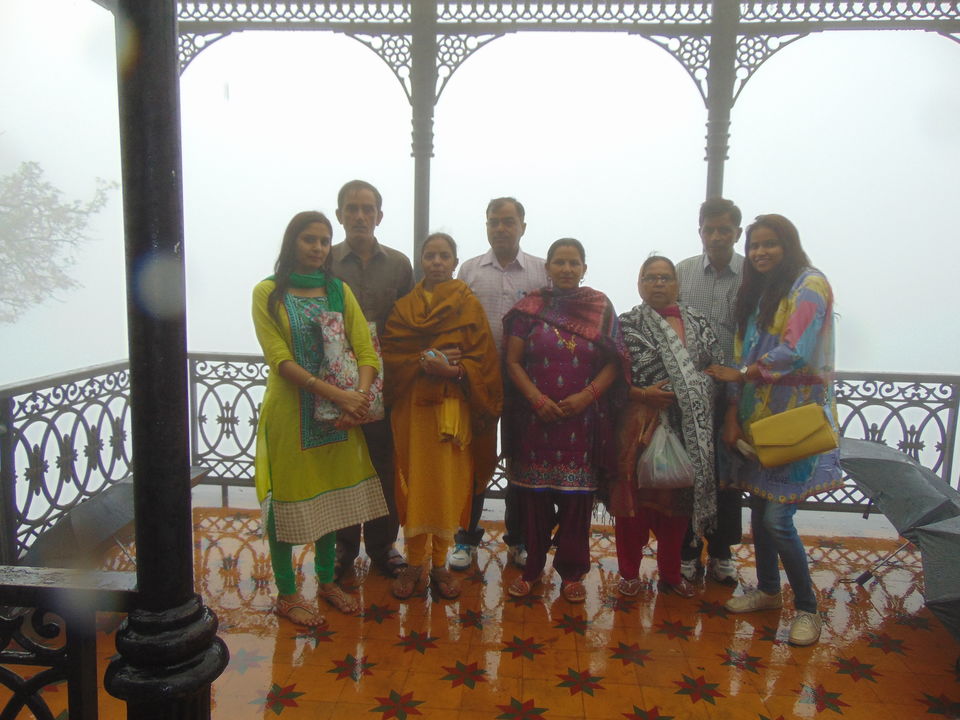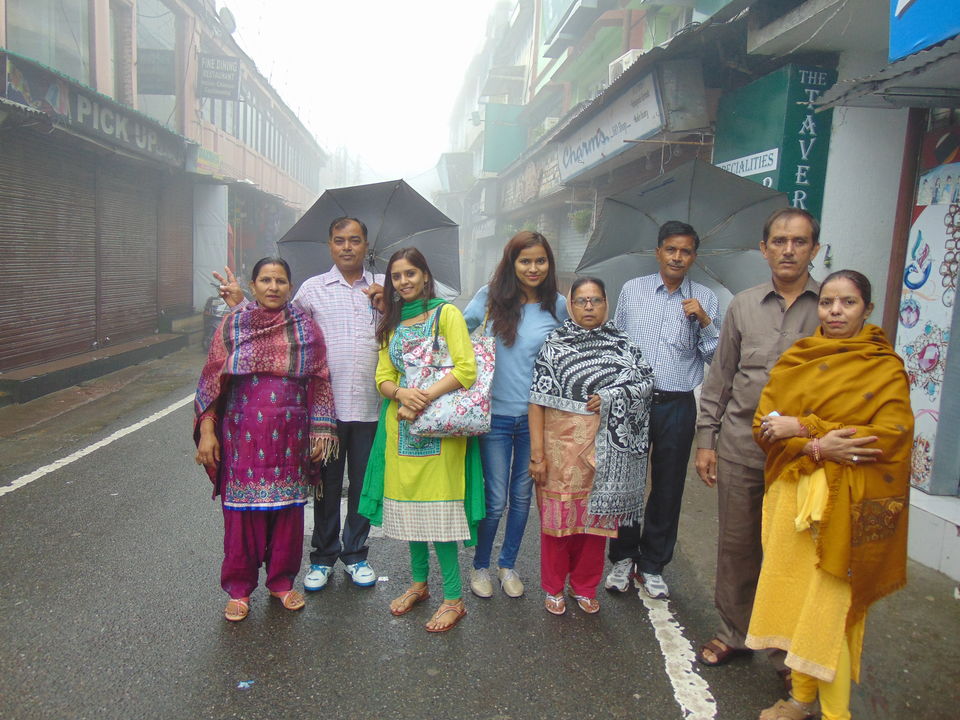 Mussoorie Lake :
Another center point of attraction-Mussoorie Lake. It's away from the town more toward Dehradun side, Hence we kept it as last options and visited on the third day when we were going back too Dehradun.
The entry chgs were only INR 15, the best time to visit is early morning, When there is very less rush.
Jwala Devi Temple:
Locals call it Banag or Banog hill where the temple is situated on of the highest altitude, the way towards the temple is full of Green Lush Trees which leads to the white color building Jwala ji Temple. The Shrine of Goddess Druga attracts thousands of Devotees every year. The temple is open around the year. The green hills, the cool breeze makes this place more beautiful. The Surroundings will stop you to sit on stairs and enjoy the beauty of the nature.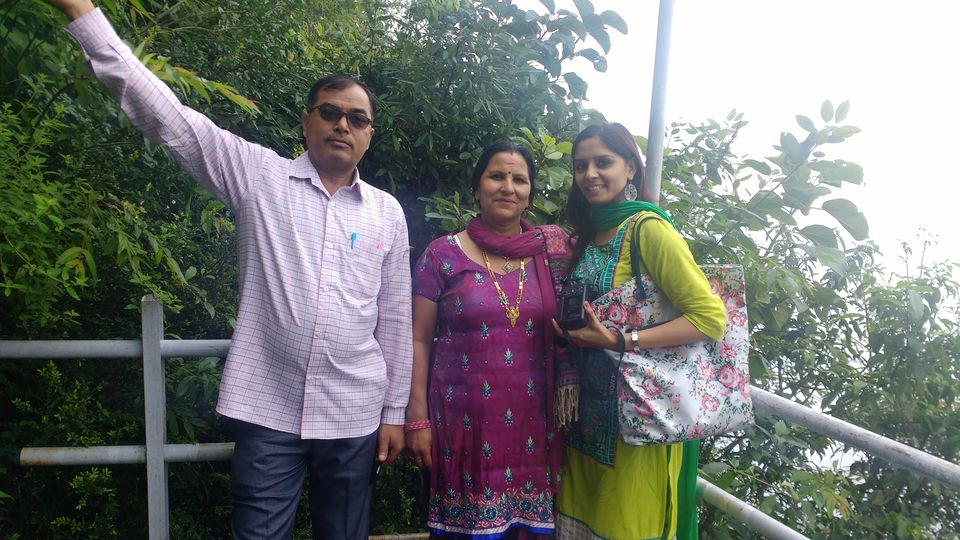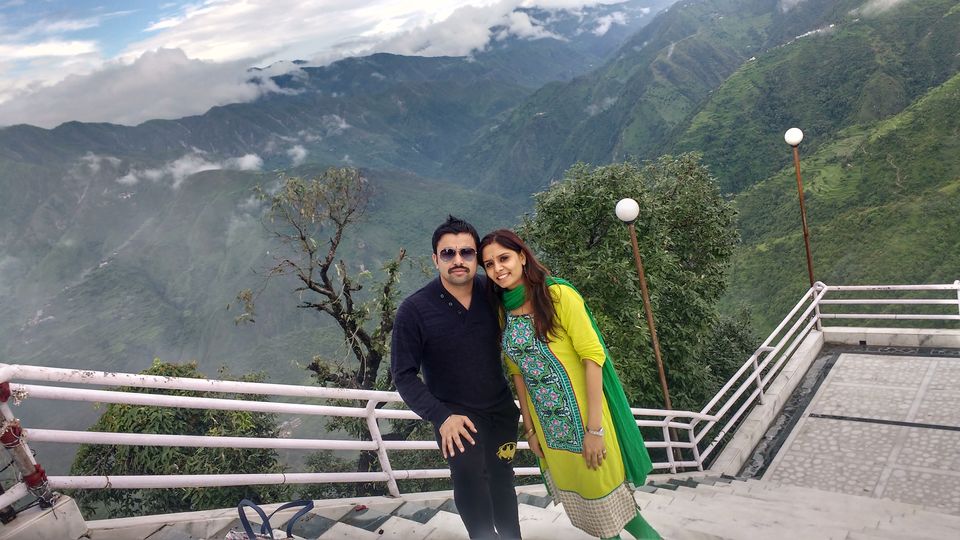 Kempty Falls :
This falls divides the water in 5 another streams that why its call as Kempty Falls , The beauty of the fall lies from the height the water drops , Chilled , clean mountain water . This is one of the best picnin spot for the locals . The stairs has lot of wooden material shops at the side and some games as well. We bought some house hold items and few gifts for our loves ones .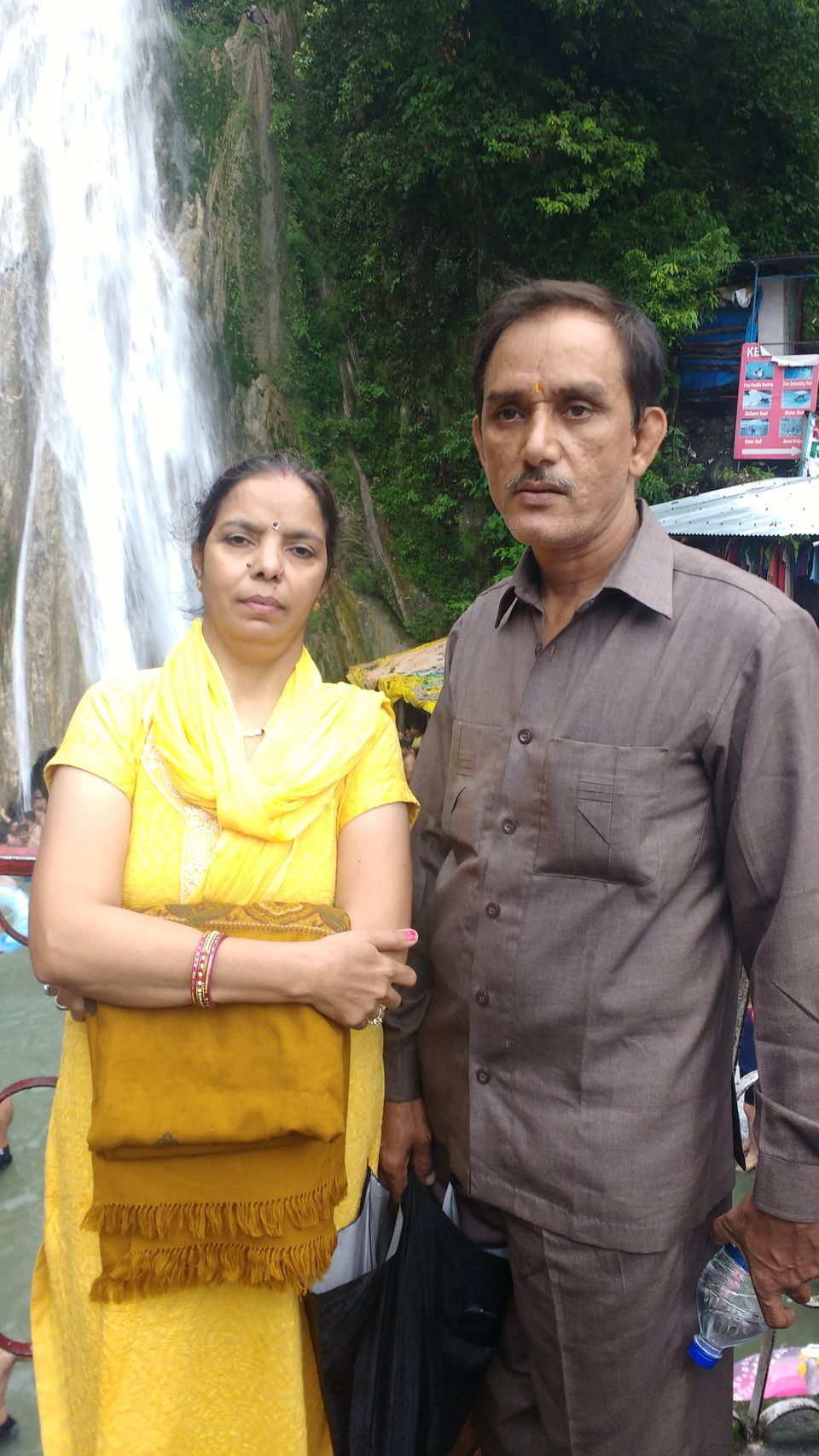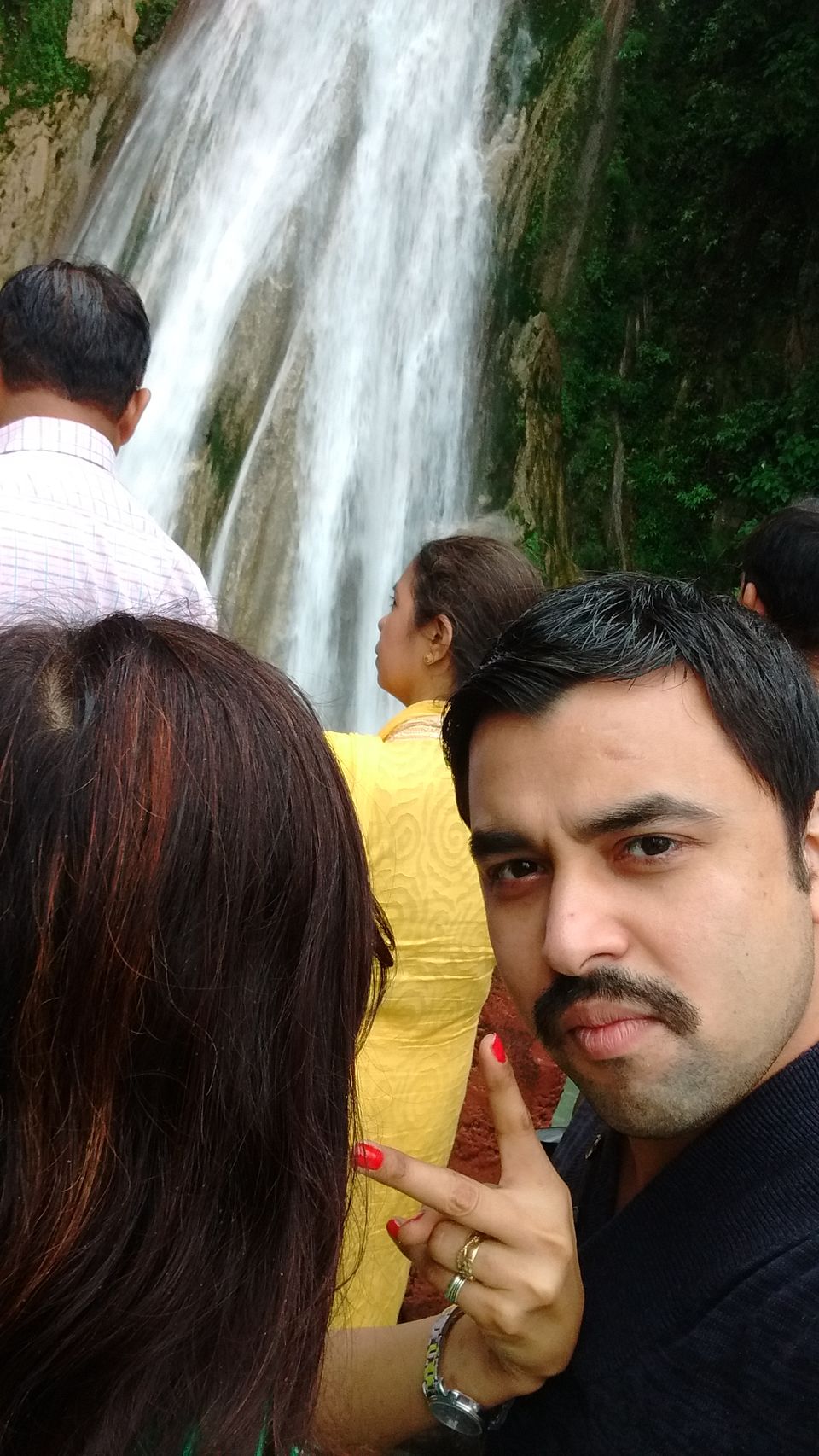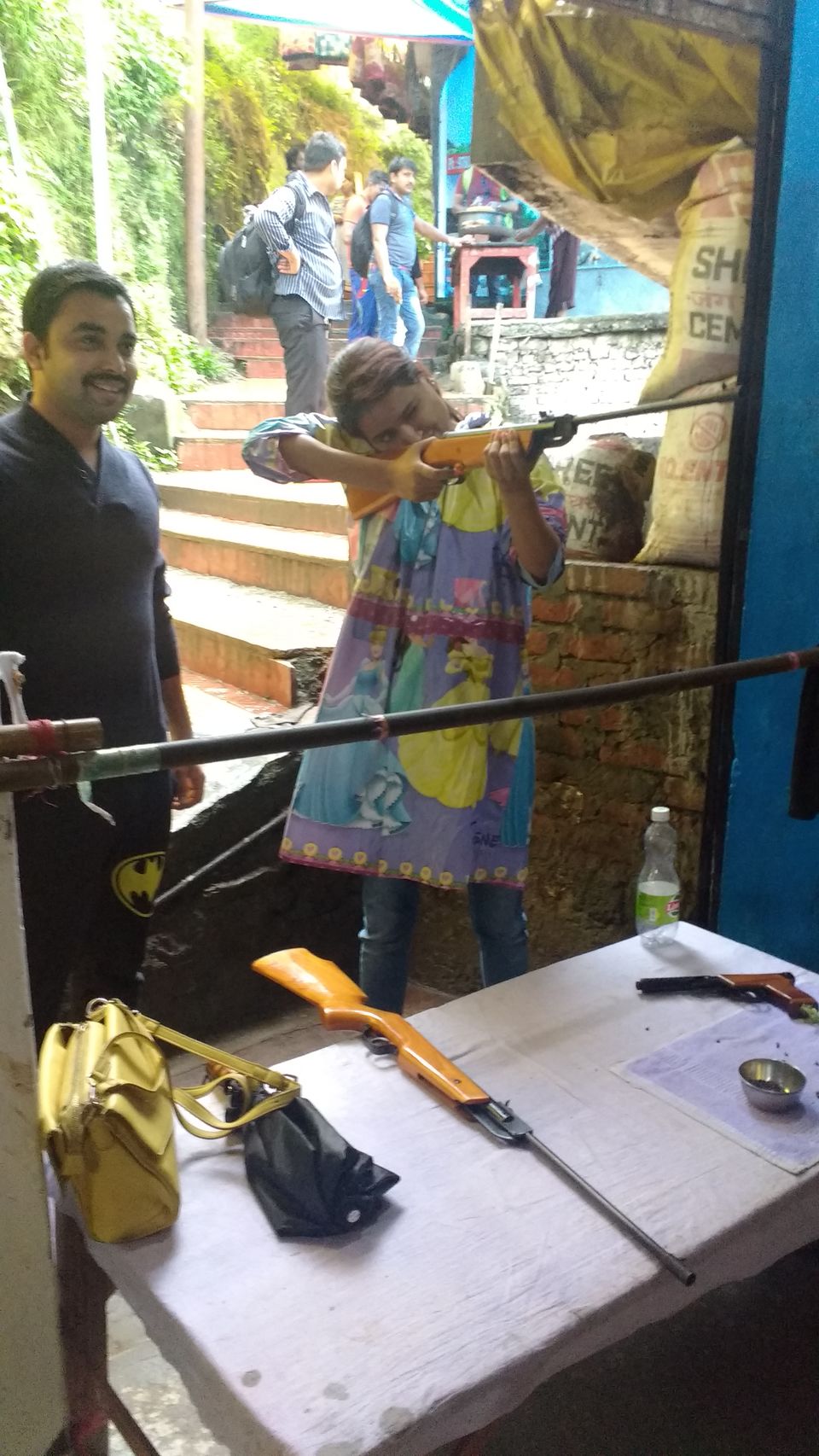 Tibetan Buddhist Temple:
The peaceful Temple also known as Shedup Choepelling based out in happy valley isn't this sound interesting. The Temple offers the best snowcapped view to the tourists.
Way to the temple is little sloppy but full of flowers and Green Tree. As soon as you enter in the temple you can feel the peaceful vibes which makes you stay longer in the temple. The vibrant paintings on the walls, The Lamp's decoration makes this temple more beautiful.
Few Lamas' stay in the monastery which is just back side of the temple. Tourists are not allowed to go there due to private space.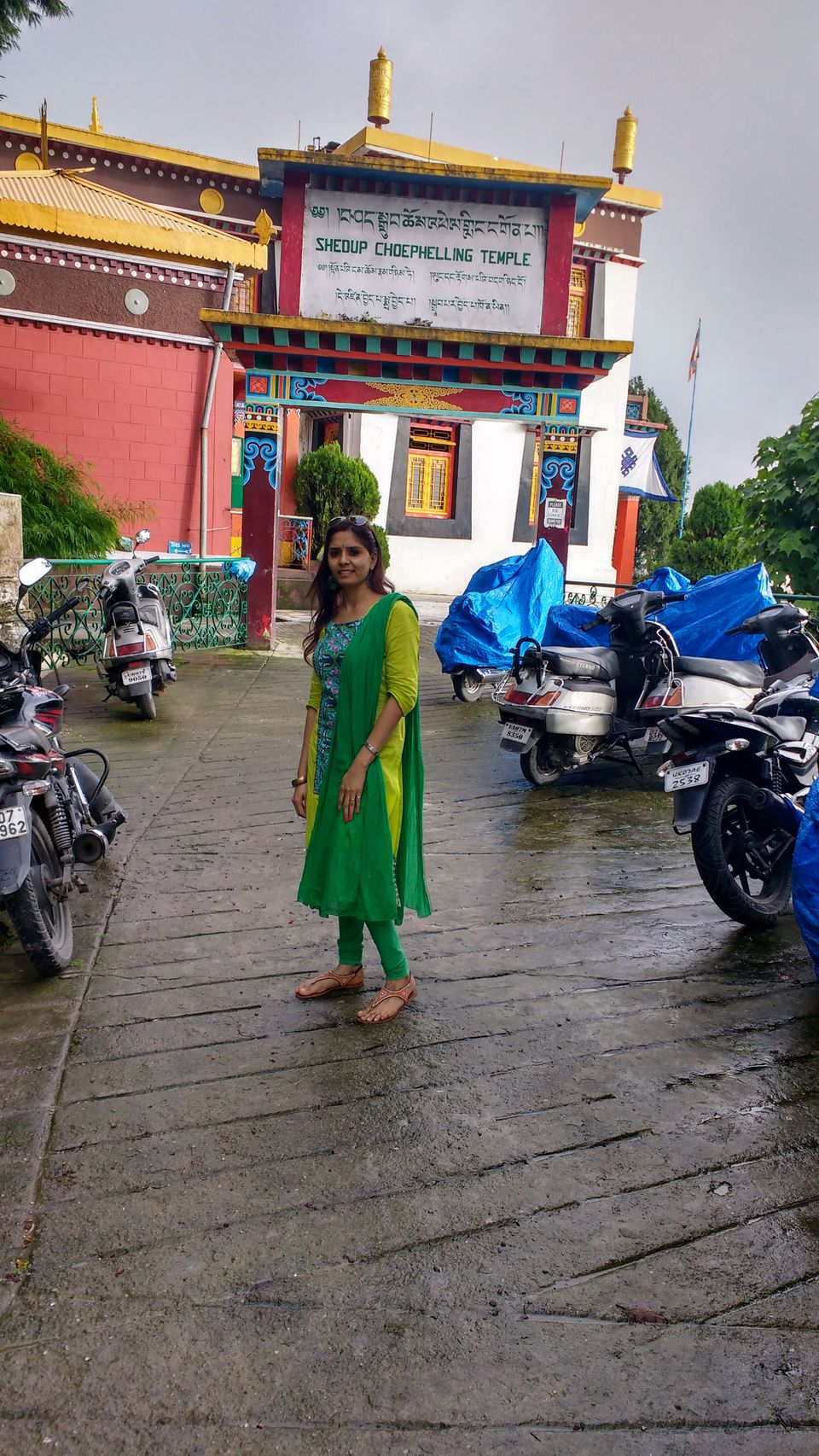 George Everest's House
The same suits the way to George Everest, The locals call it mini Everest. Though it about 6-7km from mall road but the way toward George house if full of sharp turns.
At one point we got scared but the moment we reached there got to know that this place is used to be somebody's house for 40 odd years, One side of this house you can see the Snow white Himalayas and the other side Aglar river valley .
The day was coming to an end and it was already 6:00 in the evening, we headed towards mall road and shopped again ohhhh yes when there are five beautiful ladies in the Group how can you tell them not to shop and not to have ice cream.
As soon as we finished shopping, we came back in the hotel and started packing for the morning flight. Due to shortage of the time we could not see more places as the Heads of the house wanted to return back to home and work.
The first family and friend's trip came to an end; my parents still talk about this and remember the day.
Somewhere they are proud on their children, as in when I go home. We always talk about this short and sweet trip.
Out Parents are losing their age somewhere in bringing the best in us. So it our responsibility to take care of them and give them time, Listen to them see where you can help them. Hold their hands the way they were holding ours from childhood  
I am looking forward for another trip for them this year ….. & you will hear back from me soon…
soon will come back with another trip to Musoorie with friends :) :)
Cheers!!