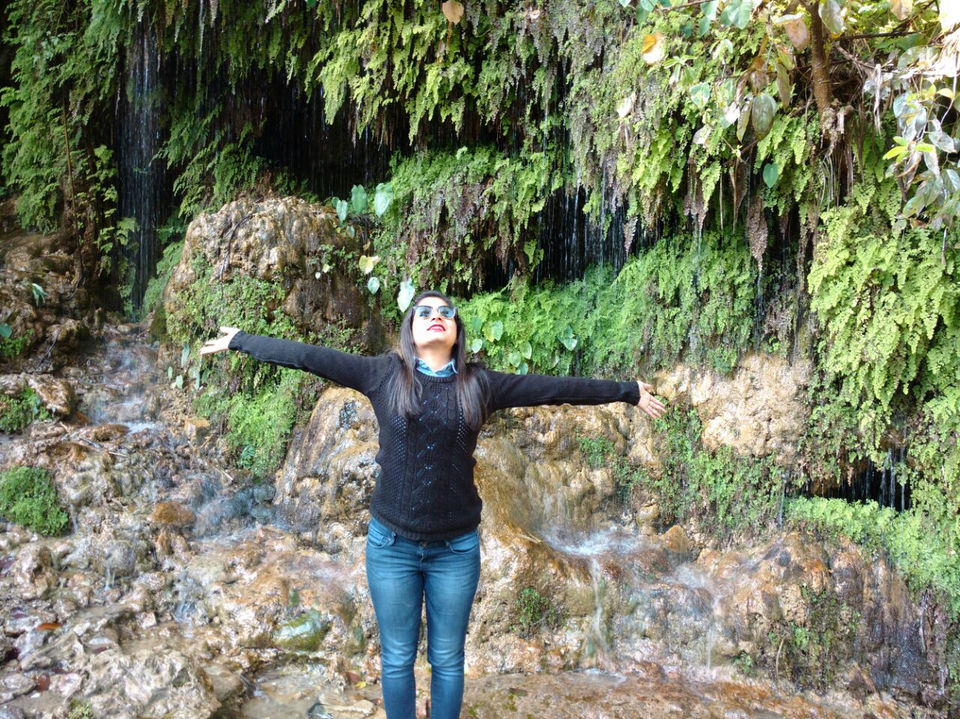 I am from Rajasthan and have never been to north of it before. Mussoorie - My first destination. I was visiting India for a month and wanted to plan a gateaway with old friends before coming back. The Planning started and as it is known to all that the first idea of outing with friend starts with GOA. Goa was ruled out soon as one of my married friend's in laws won't approve her going to goa with girls only. Yes people!!.. still that kind exist in this world!!

I think everything happens for a reason and this is the time when we thought of going to Mussoorie. I have heard a lot about this place and it looked amazing in the pics. Surfed a little bit about it, people say it's a safe place.
Let's go to Mussoorie!!!!!!
Day 1
We reached Dehradun at 5:00AM in the morning, took a taxi from the railway station to our hotel for 1500 rupees. We stopped for Maggie, tea and omelette. Hot Maggie and tea in cold summer… that's the kind of vacation I love!! We stayed in Dancing leaves by Sterling. The check-in was hassle free. The way down the slopes to the cottages partly by lift and partly by stairs -felt good but the thought of climbing back every time for a meal or city-visit was daunting. Day and Night both the views were mesmerizing all over, the hotel is on the top of a hill. The only problem was that there is no public transportation to the main city or I should say the famous Mall road from the hotel. It's either hotel taxi (which is on the costlier side) or walk by foot which isn't that tiring though. We chose to explore on our own pace and started walking. The city has a small downtown. Where you get good food and Super yummy Momos oh my god!!!! I'd go back to Mussoorie right now Just for Maggie, momos and the street soup. It was delicious!!
We wandered around in the Mall road. There are plenty of street shops with variety of stuff. If somebody want to buy good woolen stuff or Pashmina. you are in for a treat!! Mall road is known as the shopping center of Mussoorie.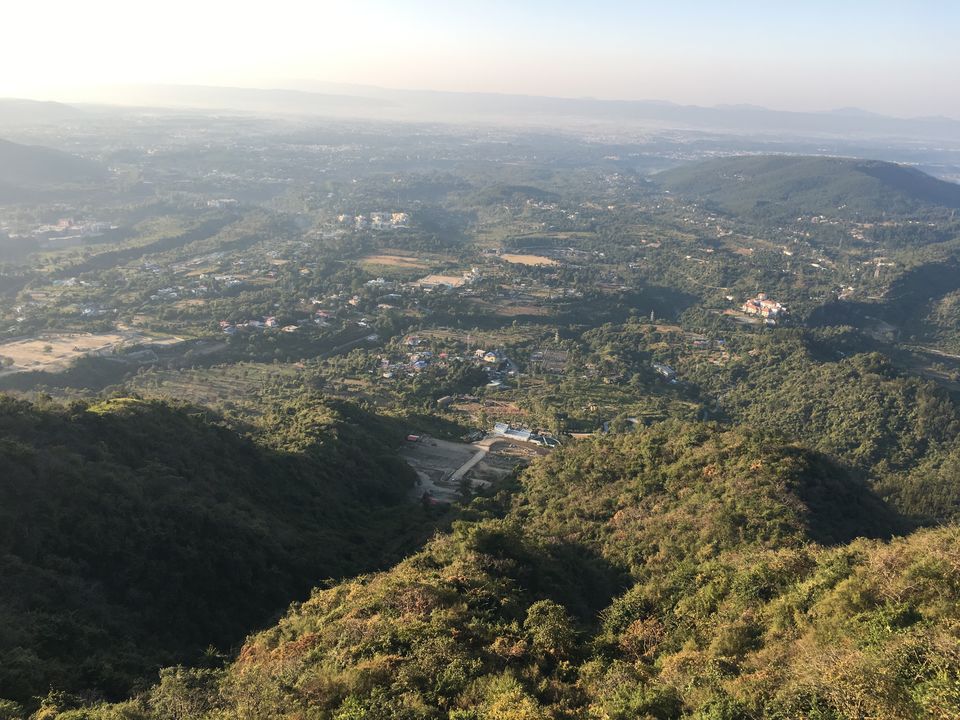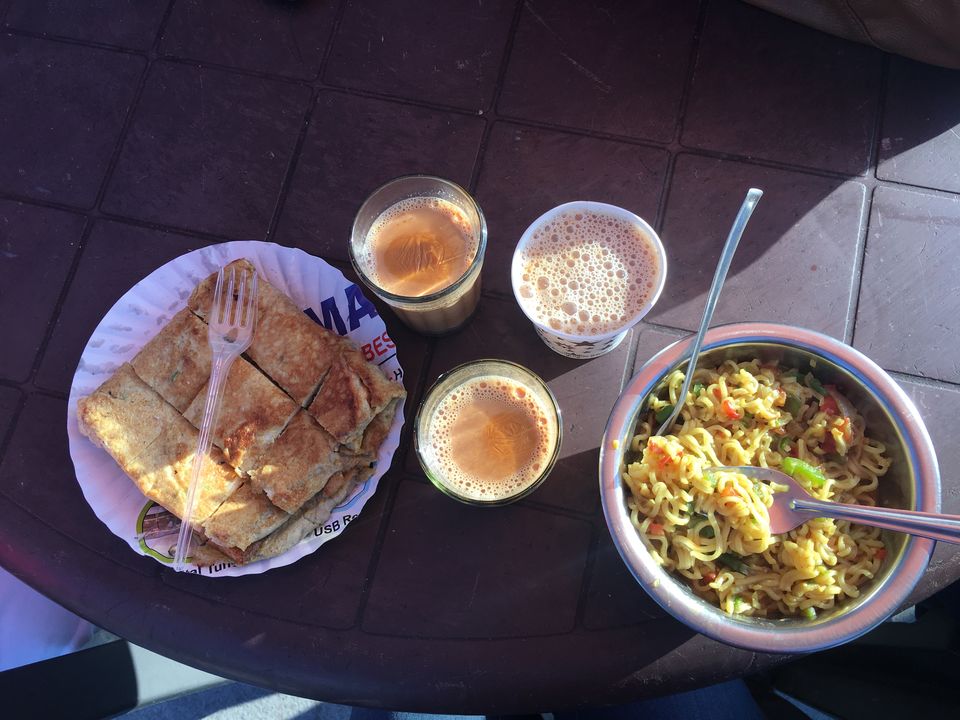 Kempty Falls
As we started riding down to Kempty falls from Mall road (dirt everywhere), I started hearing beautiful sounds of water. The library end of Mall road is crowded and the roads are not in very good condition in the city. But, once you move out it's all worth it. We took the Gondola ride to reach Kempty falls. The falls are beautiful and the water flowing down is pure Mountain water from the mountains. The water was so damn cold and I visited in November so it was chilling bone wrecking cold. There are many swimsuit rental shops but I won't advice that to anyone because these shops didn't look clean to me. Take your own swimming clothes and put the clothes and belonging in the lockers. That's better than renting bathing suits from the shops. I was cold so I decided not to go in the water and enjoy the beauty while sipping my Adrak wali chai.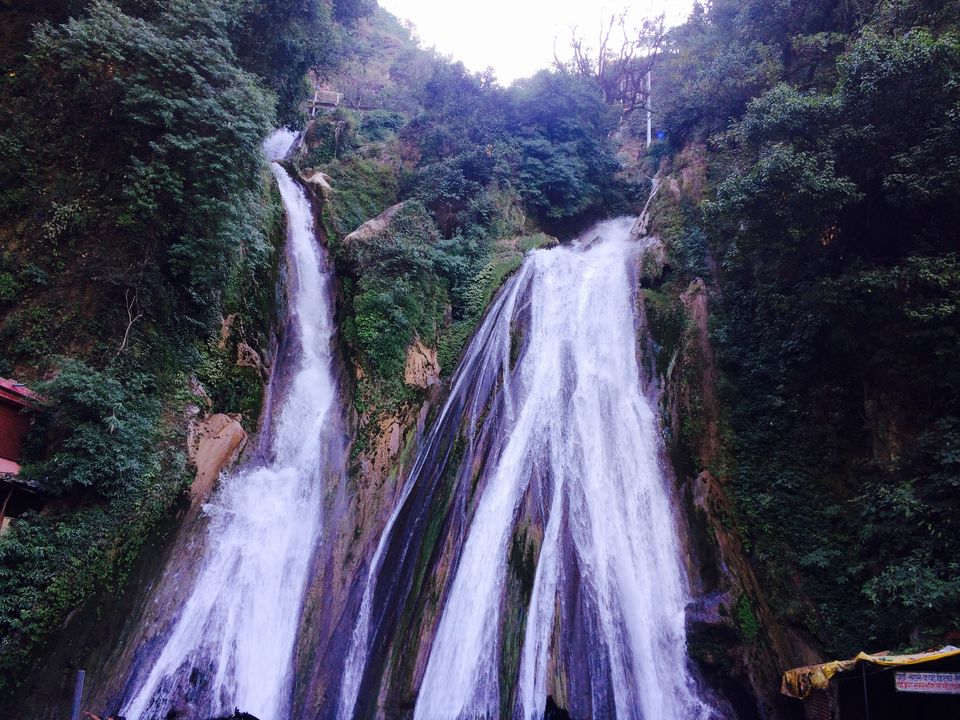 Day 2
For a first timer, everything in Mussoorie starts from Mall road. We booked a tour taxi and went to see Kempty Falls, Gun point, Jwala devi temple and Shedup Choephilling Temple. All of these places have different energy and moods.
Jwalaji Temple
On the top of Benog hills close to Benog Wildlife Sanctuary 9 km to the west of Mussoorie and at an altitude of 2104 mts. is the Jwala Devi Temple. The hill top temple is known to bless and grant wishes of the devotees who come to seek the true blessings and has an idol of Mata Durga in it. Jwala Devi temple is situated within the verdant lush forest that also offers classic views of entire Mussoorie, Doon Valley, River Yamuna, Yamuna Bridge and other things. The temple is surrounded by thick forests and offers a panoramic view of the Himalayan peaks, Doon valley and Yamuna valley. To reach there, it requires climbing some steps but the picturesque views are just breathtaking and I could stand there admiring the beauty for hours. Lush green trees in a Sunny day is awesome combination. Isn't it?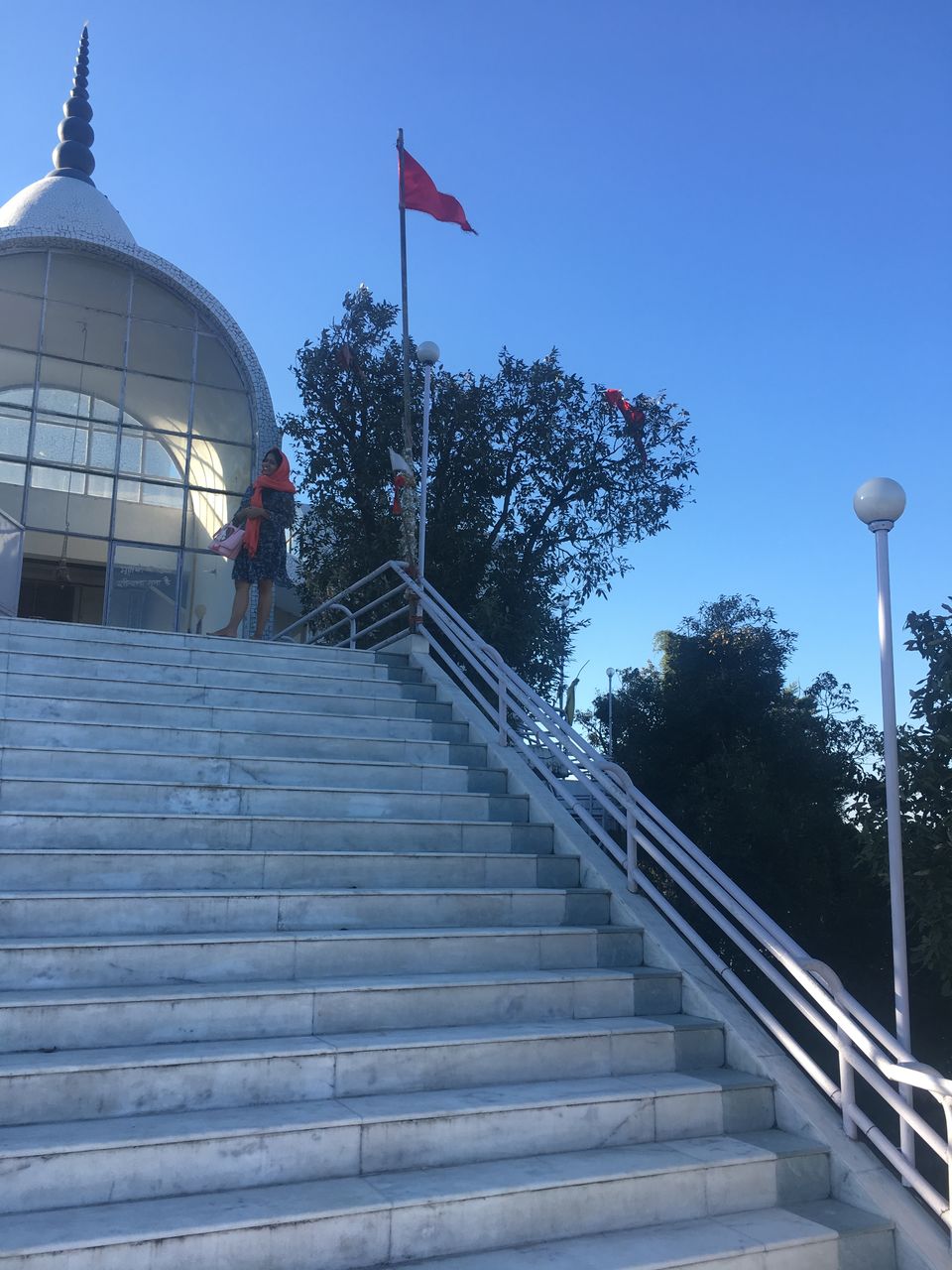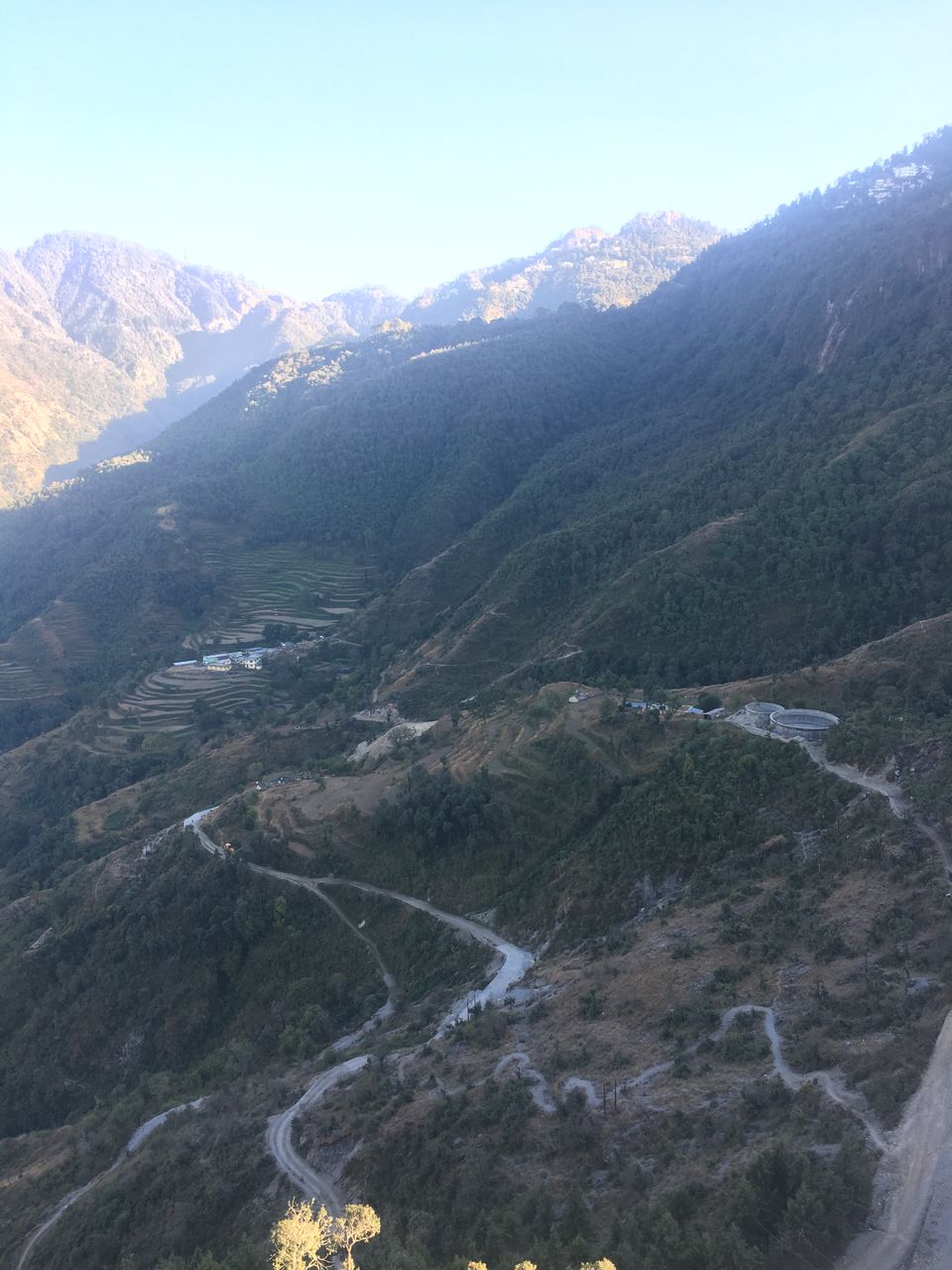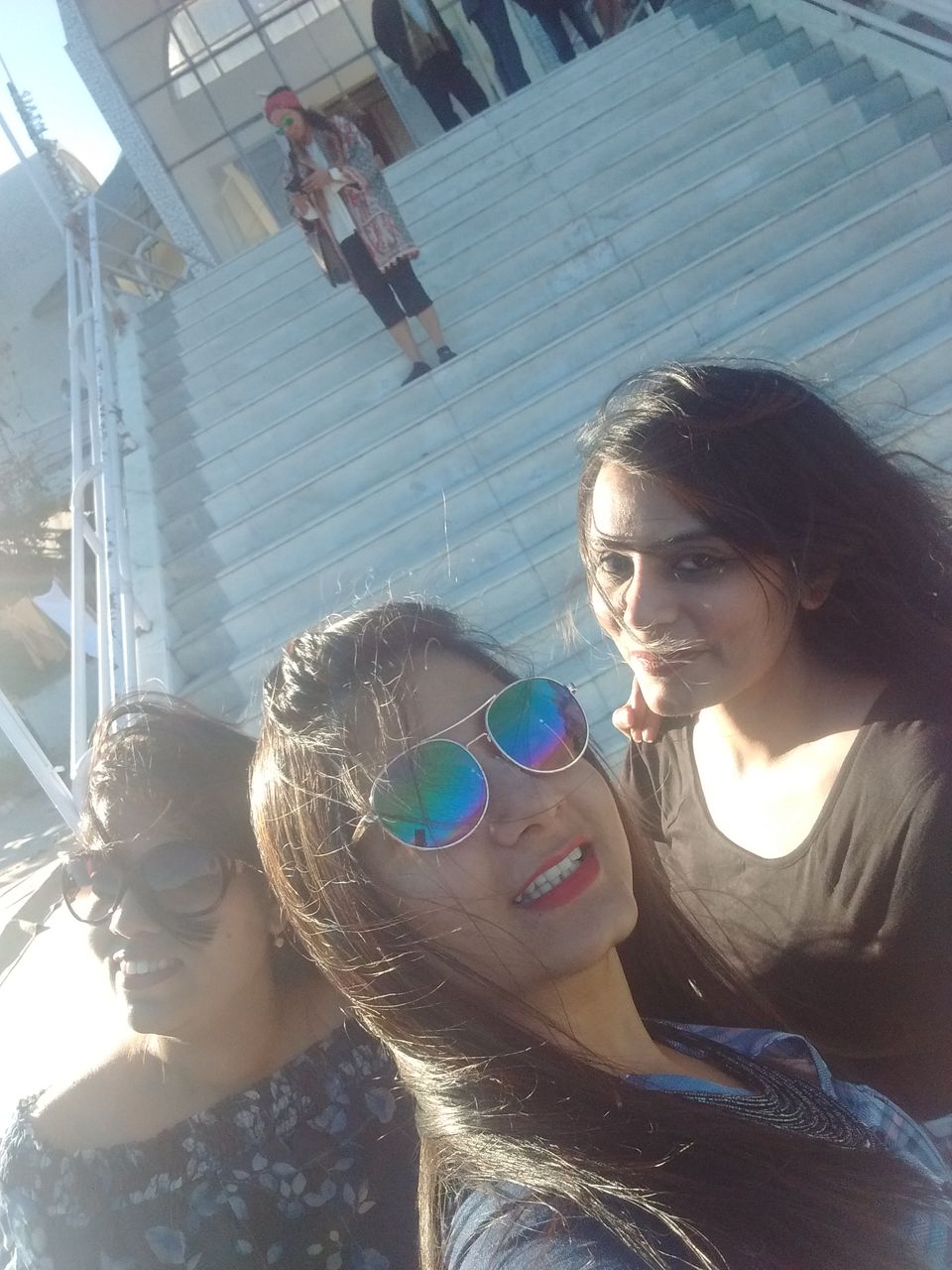 Shedup Choephilling Temple  
This is a Buddhist temple not so crowded. I am fascinated by Buddhist customs. It is such a calm and peaceful place.
We came back to our hotel and enjoyed rest of the evening talking about the day trip and reminiscing about the good ol college days. No matter wherever I go, trips with college friends will always hold special place in my heart.
Day 3
We checked out from the hotel and reached back to Mall road for some shopping and food. Then we took a bus to Dehradun. I think, there is a bus every hour.
We took an auto from the bus stand and started for Sahastradhara. One elderly couple carpooled with us. They were shocked by seeing three girls wandering without any male companion. They had two daughters and they have never allowed them to even go outside their town for studies. As they mentioned, one of the girl is really really good in studies and she wanted to go out but after discussing with entire family they decided to not send her out for education. We talked about our experiences about moving out and starting life and how that had made us mature and independent, I hope they understood a little bit of what we were trying to convey.
Conversation shifted to Sahastradhara and the Holy water's great properties and how people believe that it is the remedy for all kinds of skin disease. I hear from people that it used to be a lovely place to enjoy the natural beauty of falls but I couldn't see a lot of that there. No maintenance, boundary walls are not in a very good condition and people throw Pooja material in the water all the time. We stopped there for a while and had some amazing pakoras and tea. Food there is to die for. Even after no maintenance, water is still clean and flowing. We had fun at that place. Be aware of the monkeys!!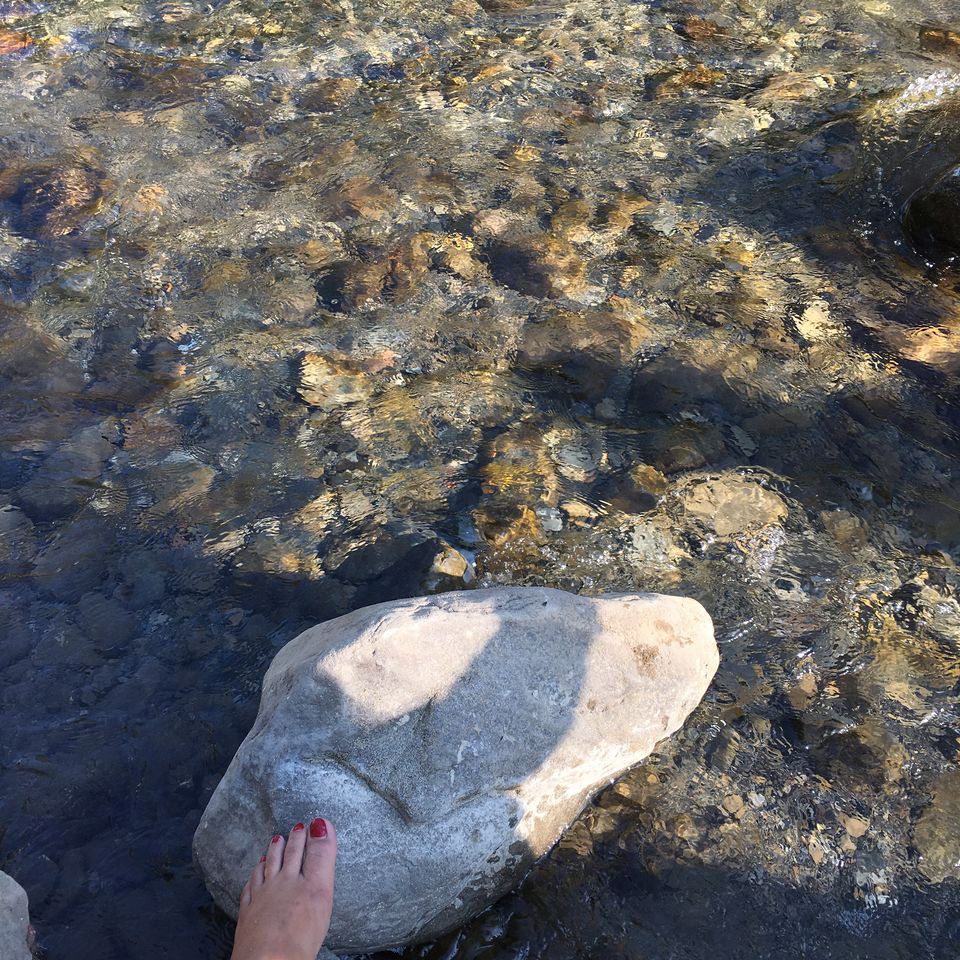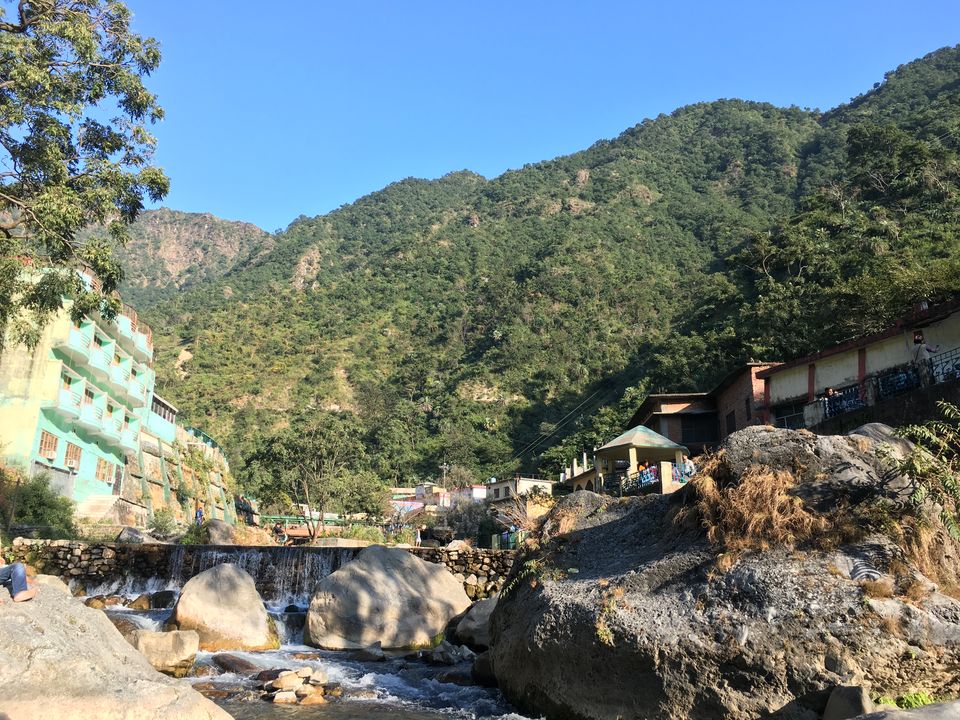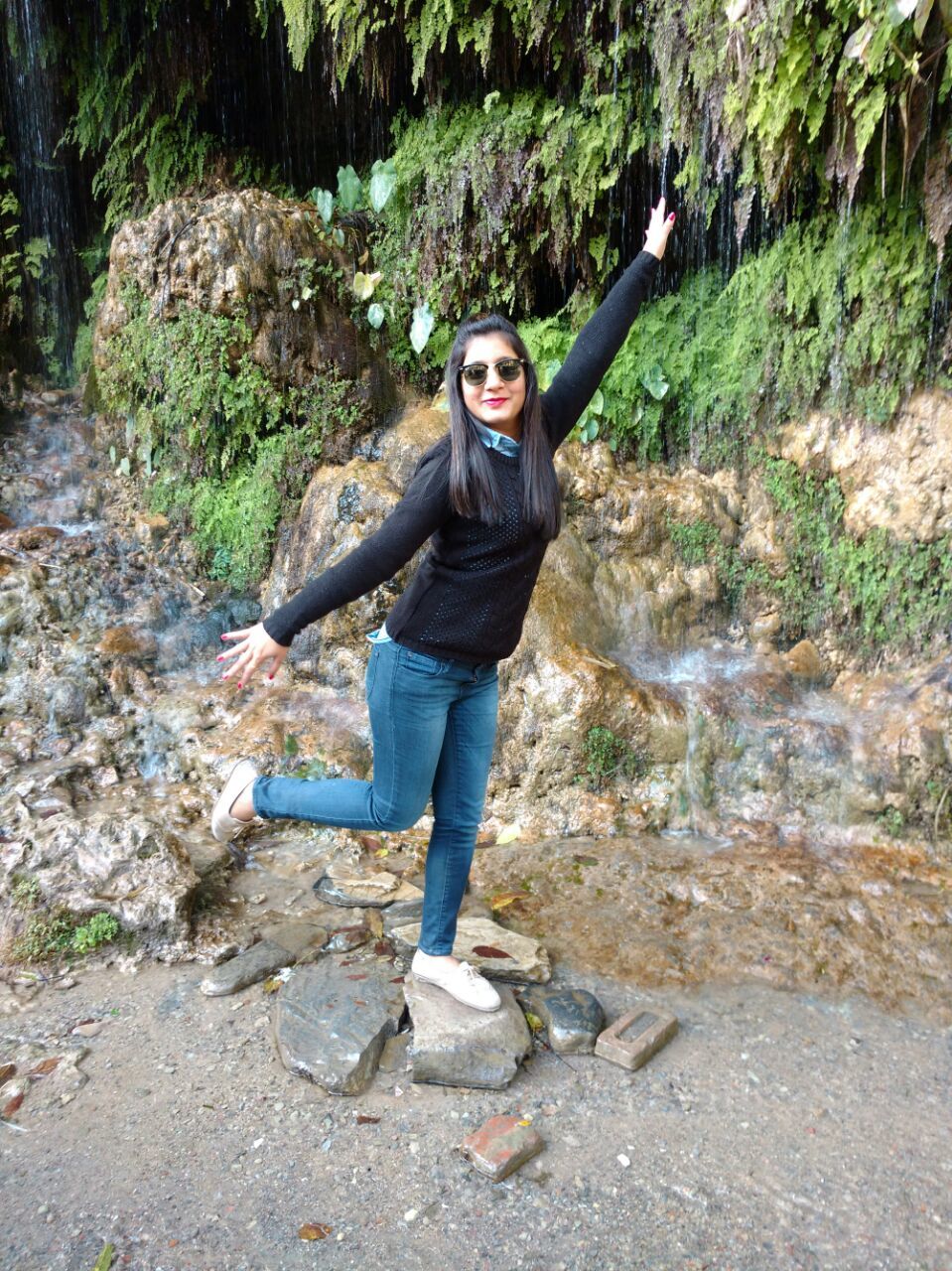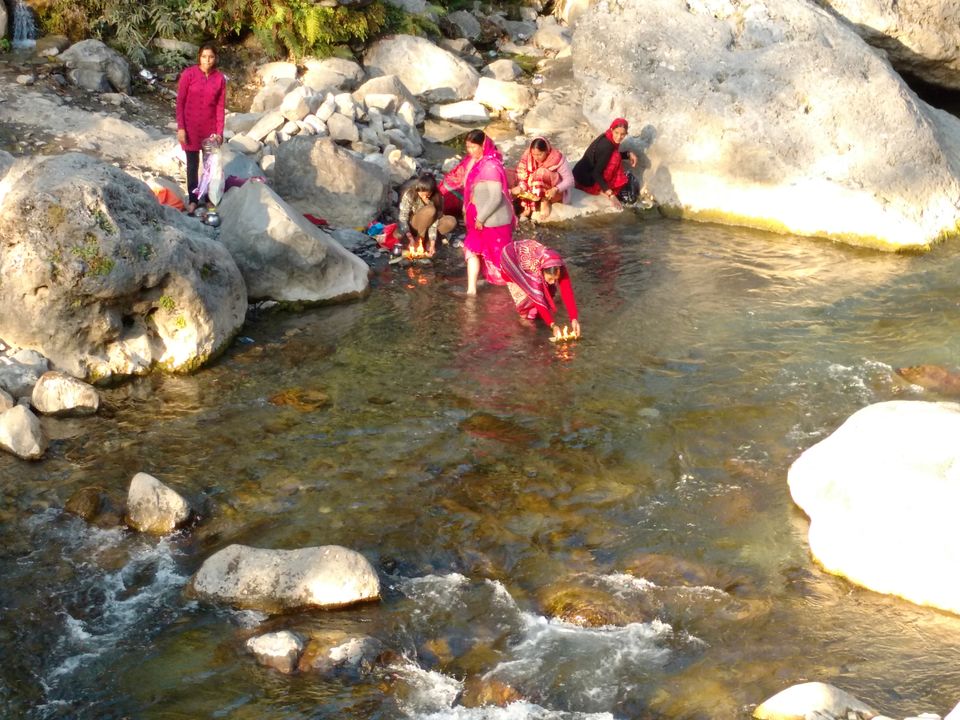 And then we started our journey back home thinking about the beautiful time we spent together and the memories made.
I wish Mussoorie was less commercialized. It is such a beautiful place surrounded by mountains, waterfalls, lush green trees and super sweet people. I am thinking next time if I go to Mussoorie I will leave these commercial places and go for some hidden gems which are still clean, unharmed and untouched.