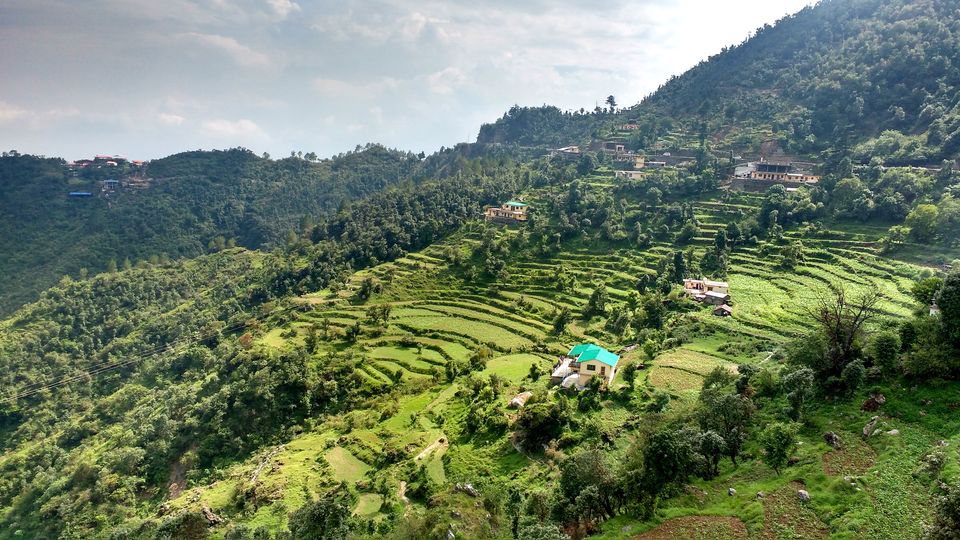 "God, give me a sign or I have to give up. I can't take this anymore."
This was the exact thought going in my mind last month. Moreover, I was dicey about travelling as well. Going through a rough patch at that time, I even thought of dropping the idea of taking another journey. I felt like putting a break to my ritual of travelling every month that I have been following from last three years. But the same day, one of my friends asked, "When and where are you going for this month's vacation?" At that very moment, I decided and replied, "I haven't decided yet. I will let you know by tomorrow."
Choosing Mussoorie was absolutely random, and something fantastic happened there that has strengthened my belief in the concept of 'serendipity'.
If you are looking for a weekend getaway, then you can consider travelling to Mussoorie. Here's why:
Should you go to Mussoorie?
The 'Queen of hill stations' is counted among the Uttarakhand's favourite holiday destinations for mountain-lovers. On a clear day, you can enjoy the beautiful views of the Doon valley and the distant Himalayan peaks. If you want to surround yourself with the fresh mountain air and cooler temperature, then you should spend a mini-vacation here. You can witness the famous architecture of the British era in its libraries, hotels and churches.
I would suggest not going there between May and July as the town is flooded with tourists making it look like a family holiday camp or a honeymooners' land. At other time of the year, there is a huge drop in the prices of hotels, and also a lot less crowd.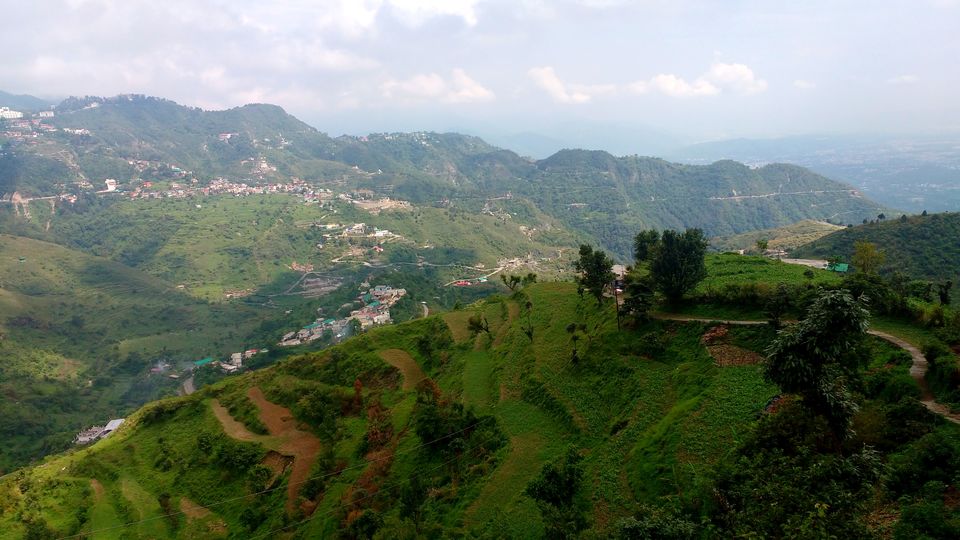 Top highlight
Few days before going on this trip, I was talking about the famous Indian author of British descent, Ruskin Bond, with my friend. I am a huge fan of his spellbinding writing. My favourite quote is "and when all the wars are over, a butterfly will still be beautiful." from his book 'Scenes from a Writer's Life'.
Guess what, I met him face to face in Mussoorie!!! Within a few minutes, the place got so crowded, mostly with the kids. I was fortunate enough to have a small conversation with him in which I could only tell him how much I love his books. I was overwhelmed by his presence. He is a gentle and down to earth person. The great ones always are.
Cambridge Book Depot is the place where he comes every Saturday for just one hour in the evening. I was not aware of it. I was staying in Mussoorie for only one day, and fortunately, that day was Saturday. Dreams do come true, isn't it?
And the coincidence was that I bought his book, 'A Book of Simple Living', from the same bookstore the same morning!!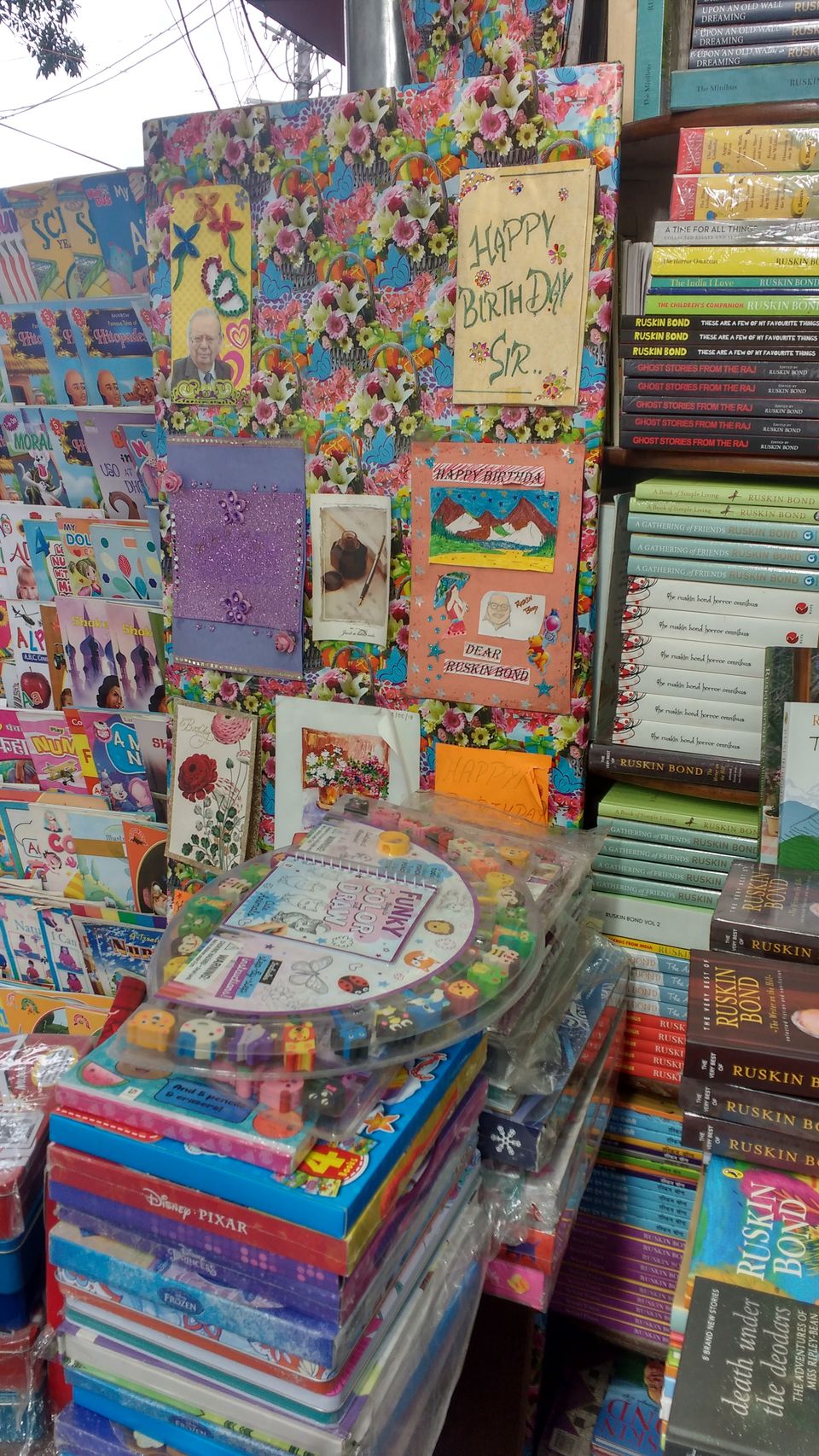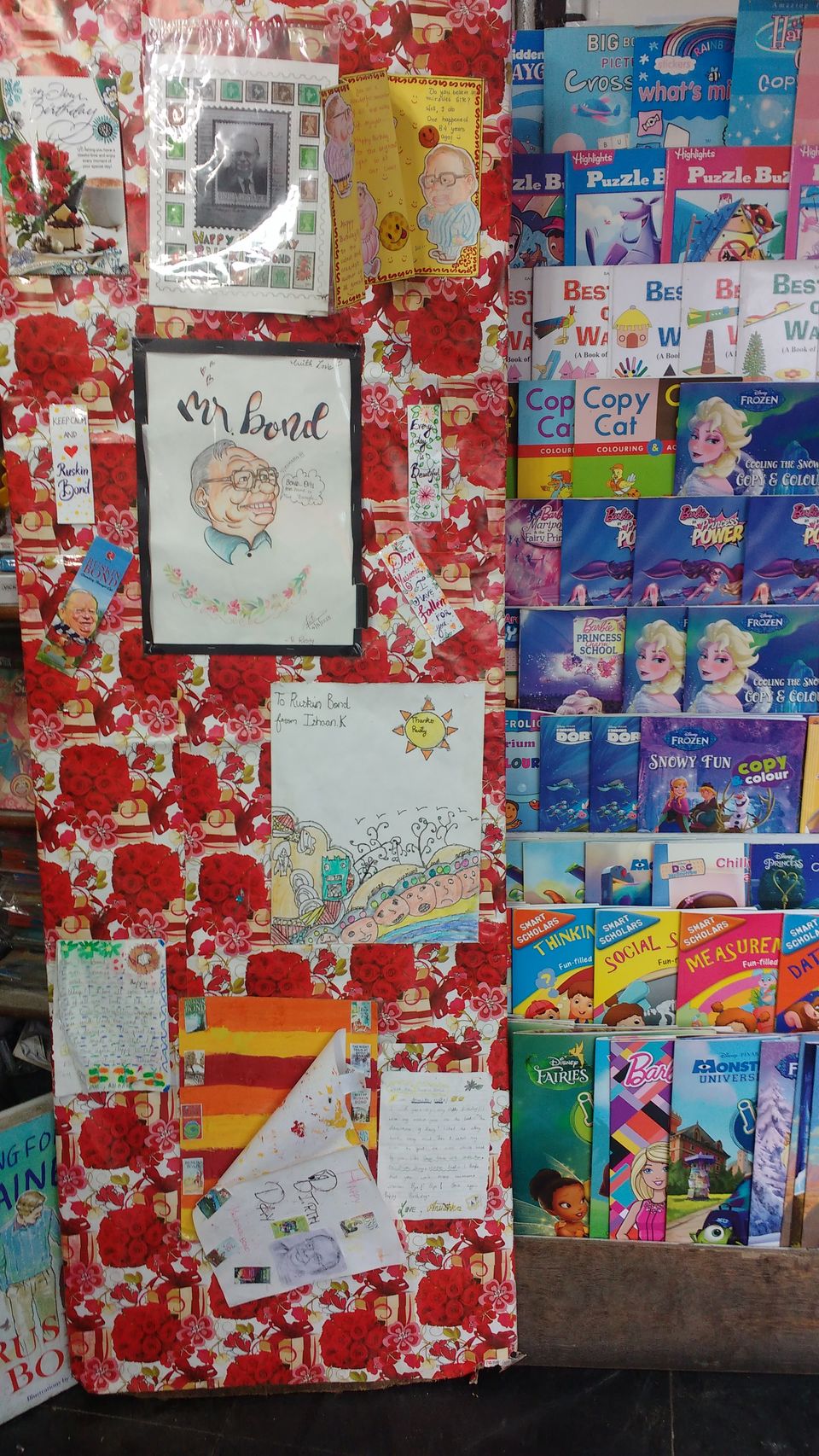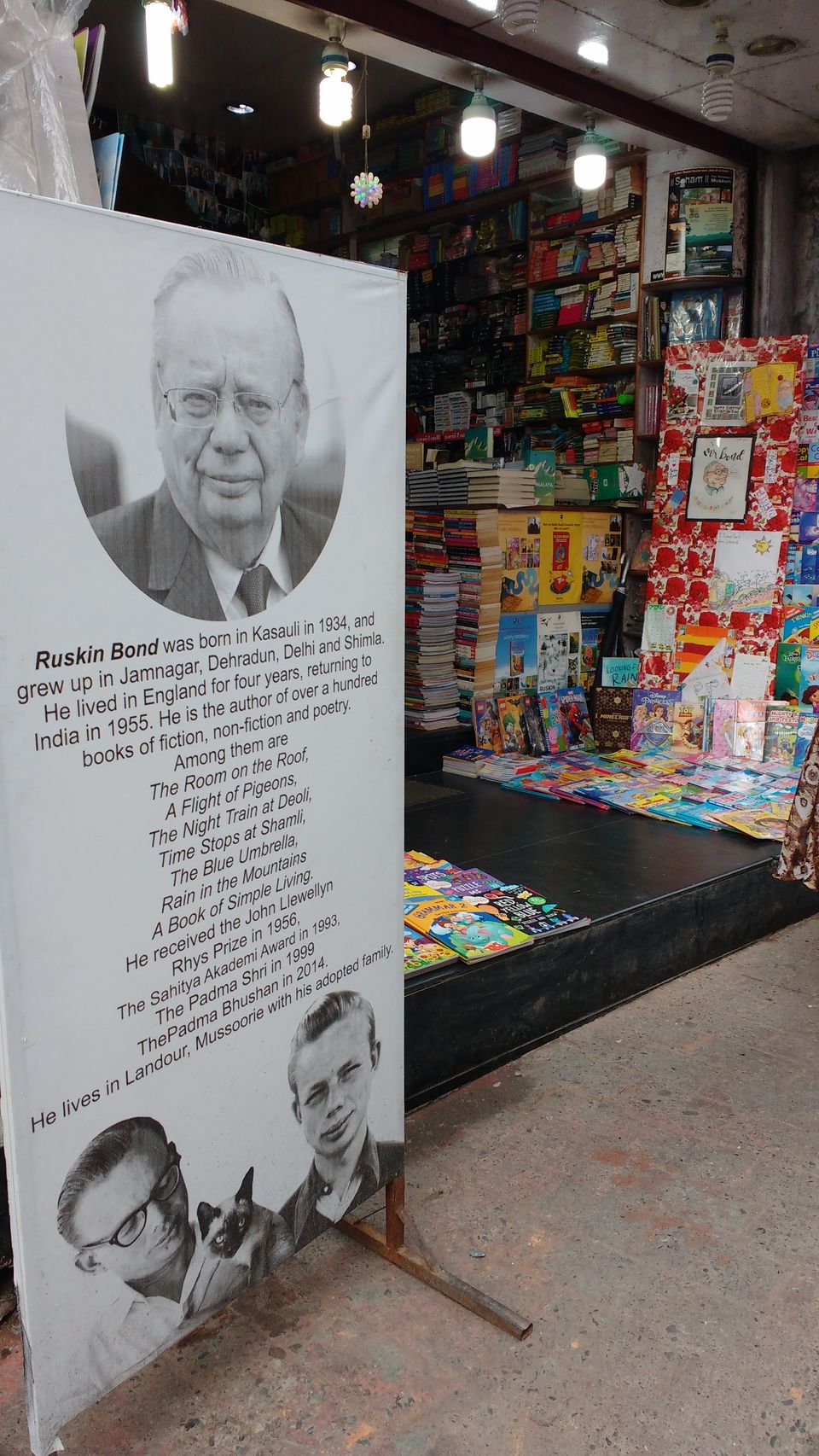 Where did I go

Of course, I didn't go to see the famous Kempty Falls. I didn't want to. The place is always crowded and has lost its natural vibe. Thus, to have a comparatively calmer and peaceful experience, I headed towards Bhatta Fall that flows from a verdant mountain. This cascade has different levels, and you have to climb stairs to get to each one of them.
The place is visited mostly by families. It's a picnic spot for them. You can see people enjoying the all-time favourite Maggi while sitting on chairs that are kept in the pool of water. It's not less than a water park for kids.
Everyone was enjoying there, but there was something that was constantly disturbing my peace of mind. People were throwing the empty bottles of cold-drink, disposable plates and glasses, wrapper of chips, etc. everywhere. Is that so difficult to understand that we are not supposed to put a big blemish on the beauty of such a lovely place? Why can't we clear up after a picnic and dispose of the litter responsibly? I never understand such an irresponsible behaviour of tourists/travellers.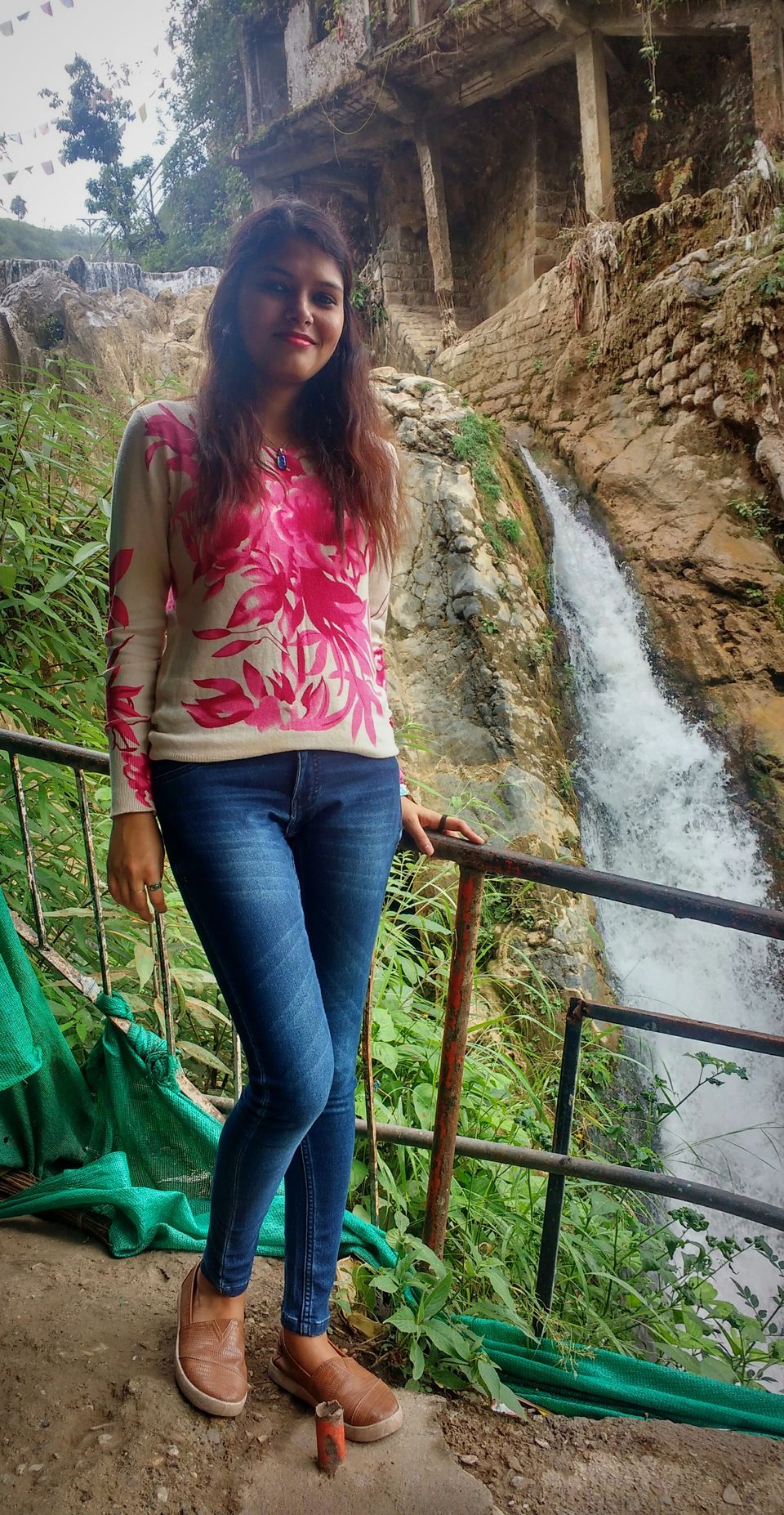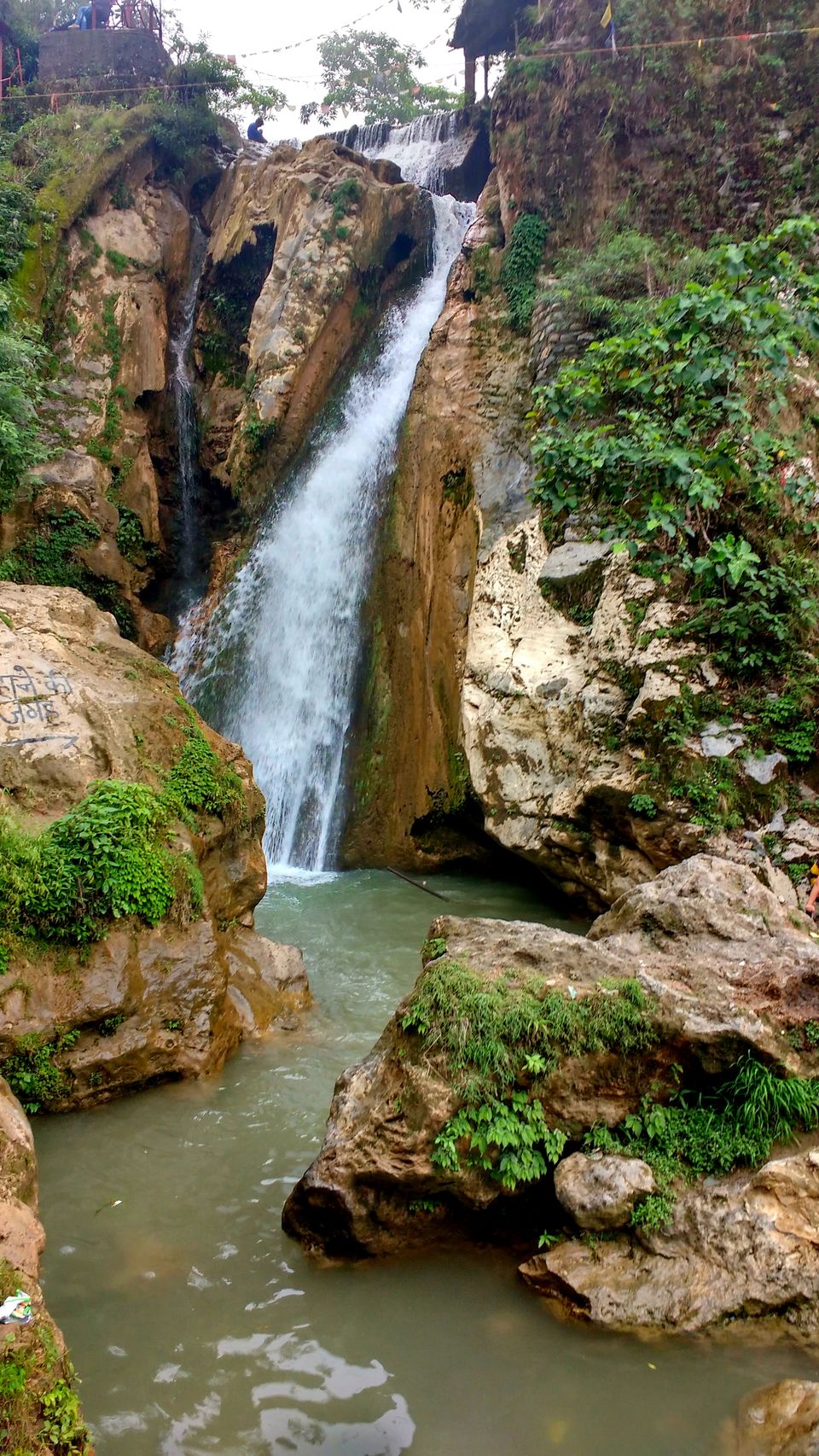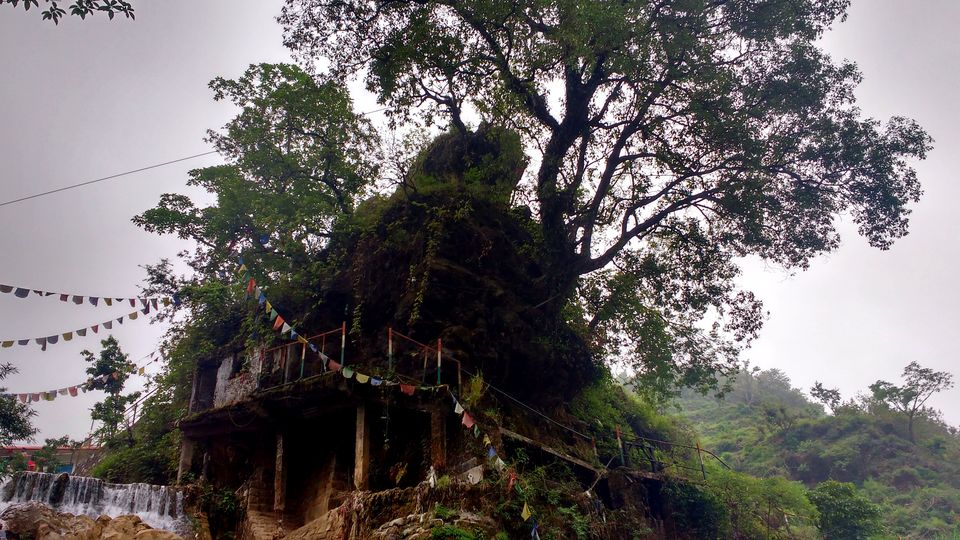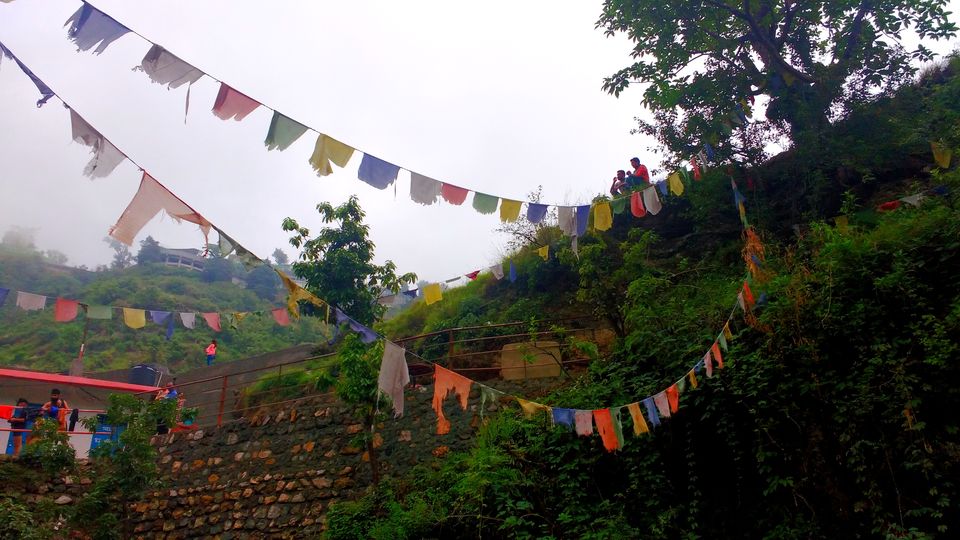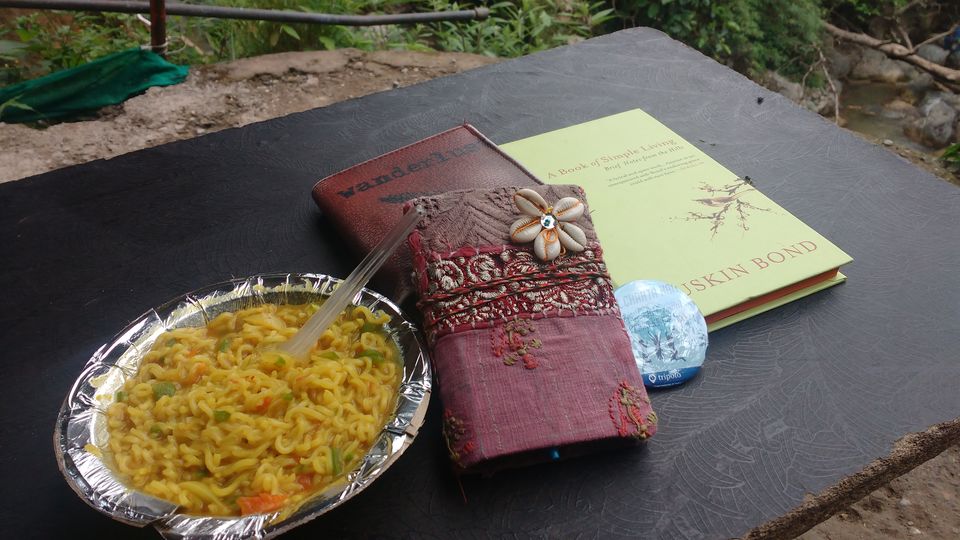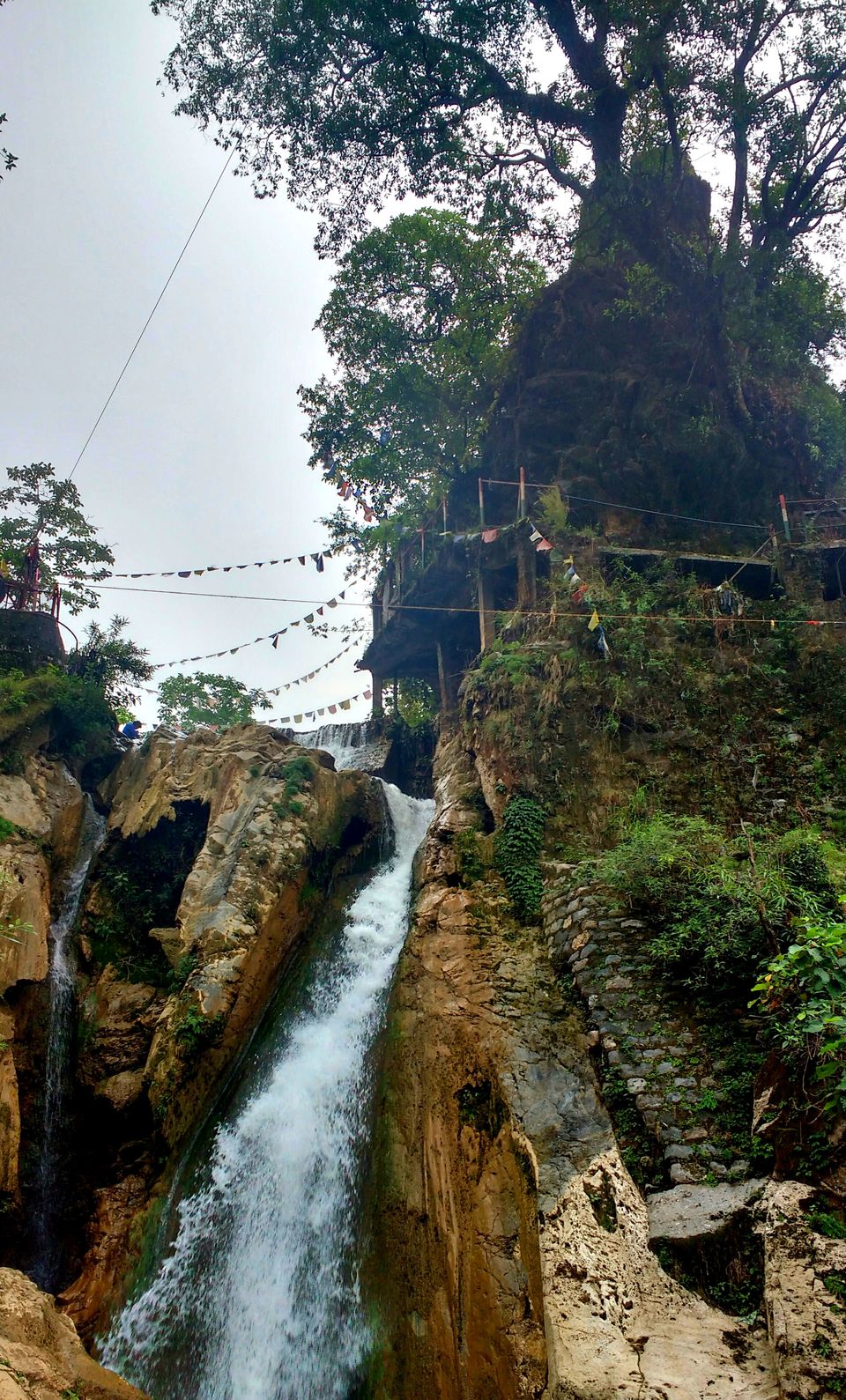 If you are going solo, then probably you won't enjoy this place. Be prepared to see families and couples all around. You will be asked a lot of times to click their pictures. But if you are with friends or family, then it's worth giving a shot.
You can do boating here along with enjoying water zorbing, haunted house and 5D show. There are several shops selling souvenirs and other gift items made up of wood. A food court is also there.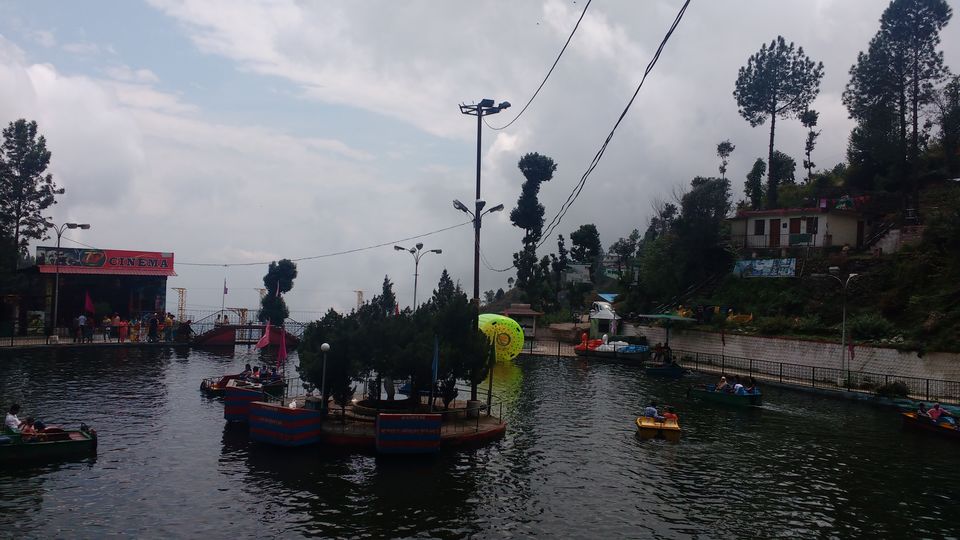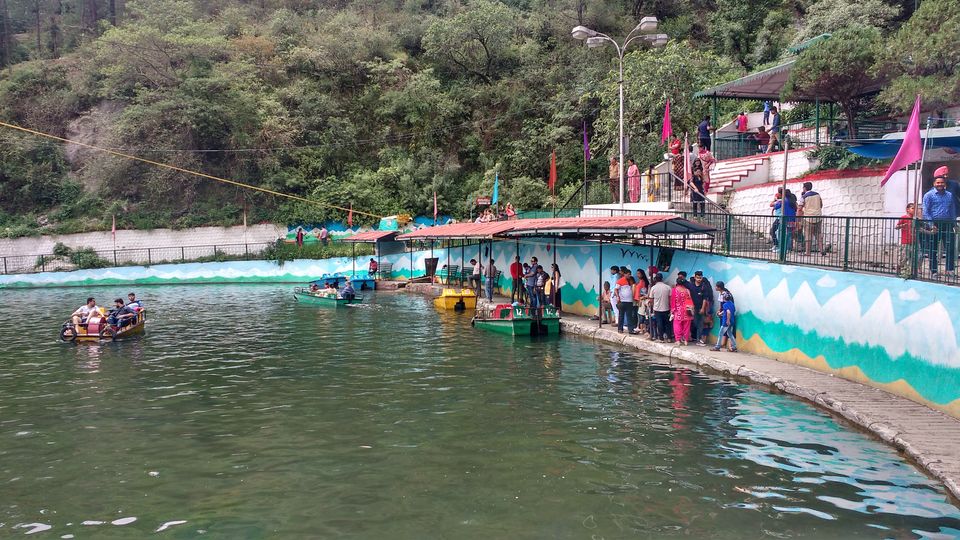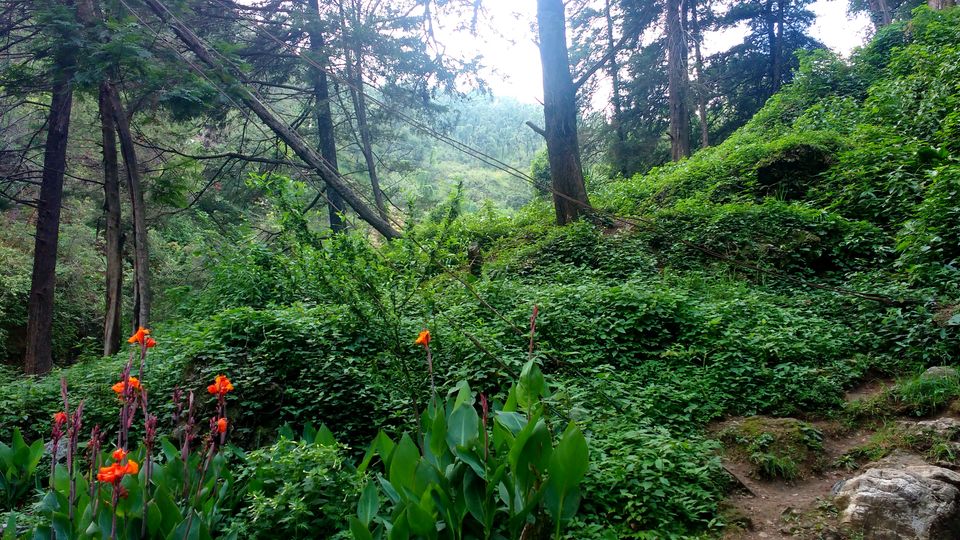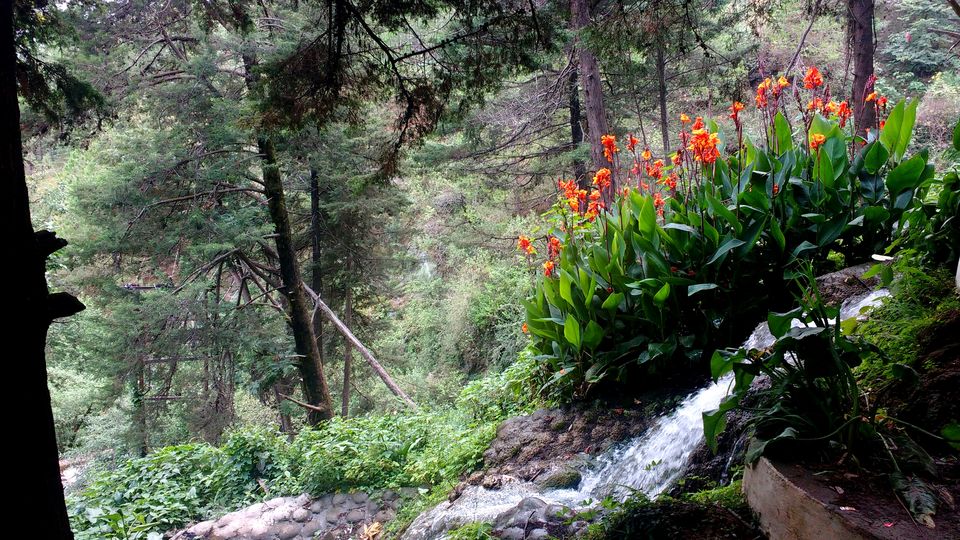 I am not a religious person, but I was glad that I went there. That was the only place where I finally found solace. There was nobody except me and two dogs- one black and one brown. I sat there for a while and gazed at the green, deep valley. There are some moments when you become oblivious to the passage of time, and I had exactly this feeling there.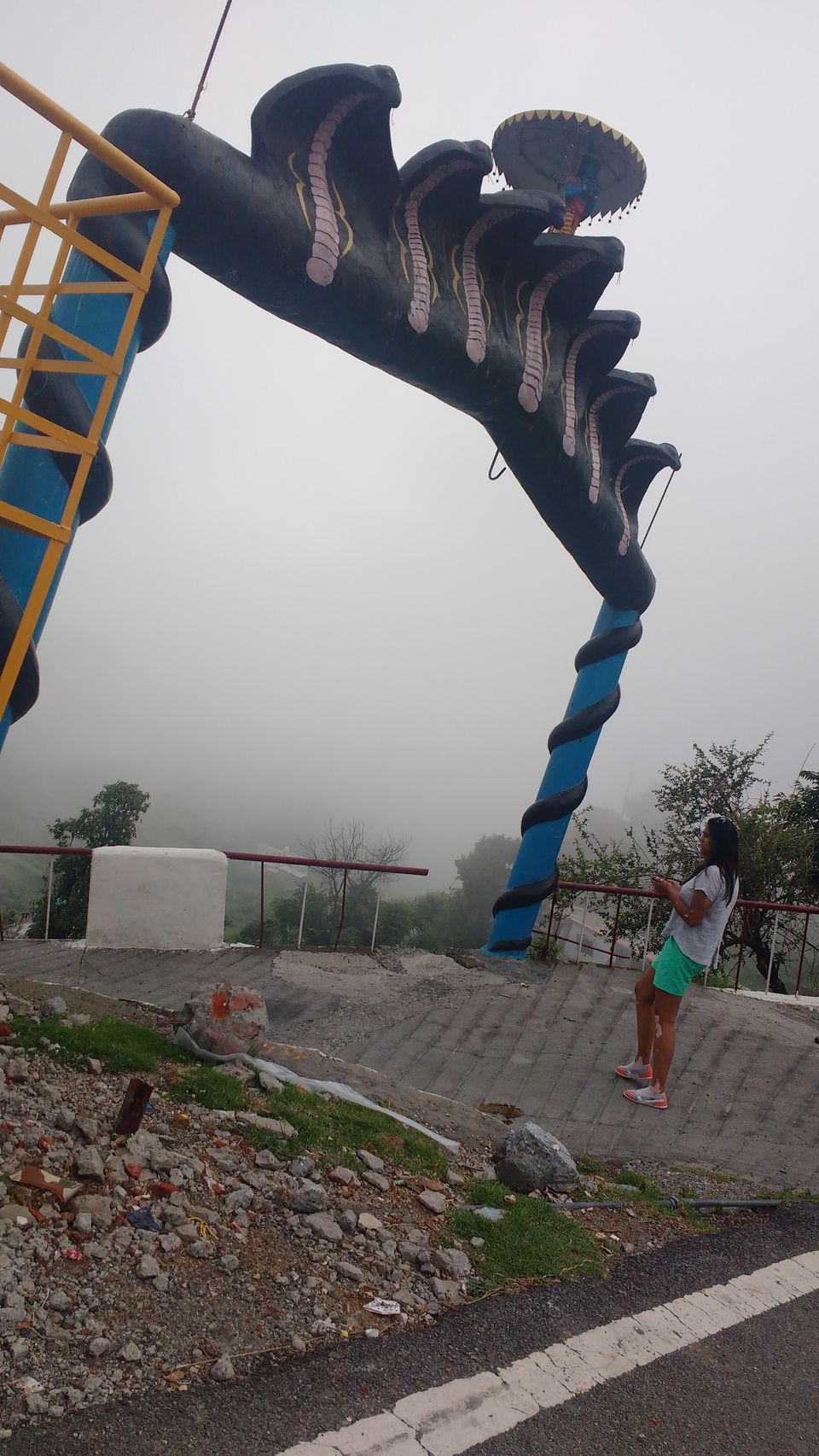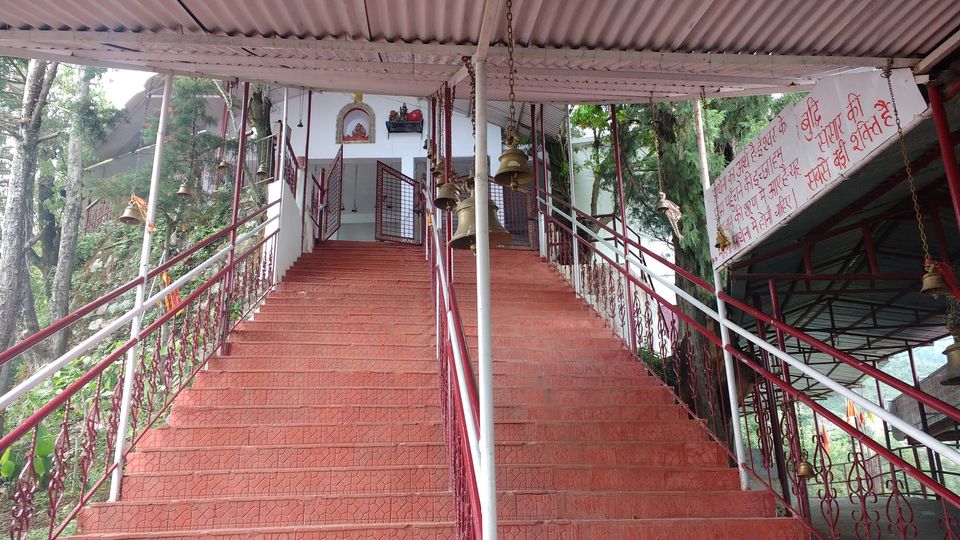 I had to visit my favourite hotel even if it's only for a glass of fresh lime water. I trekked for nearly half an hour to reach this hotel in Landour. I reminisced about the time when I stayed there during my first solo trip. I absolutely love this place. It's completely different from all the other hotels.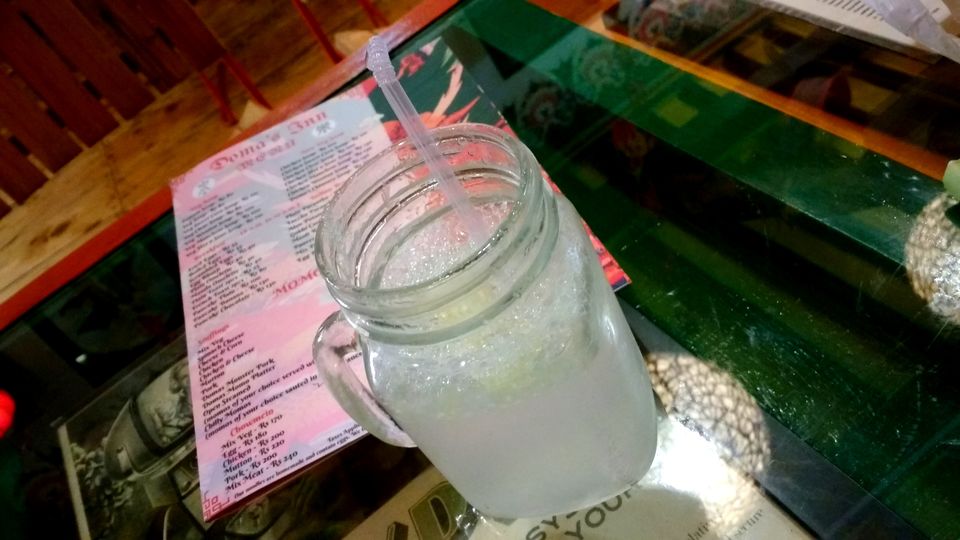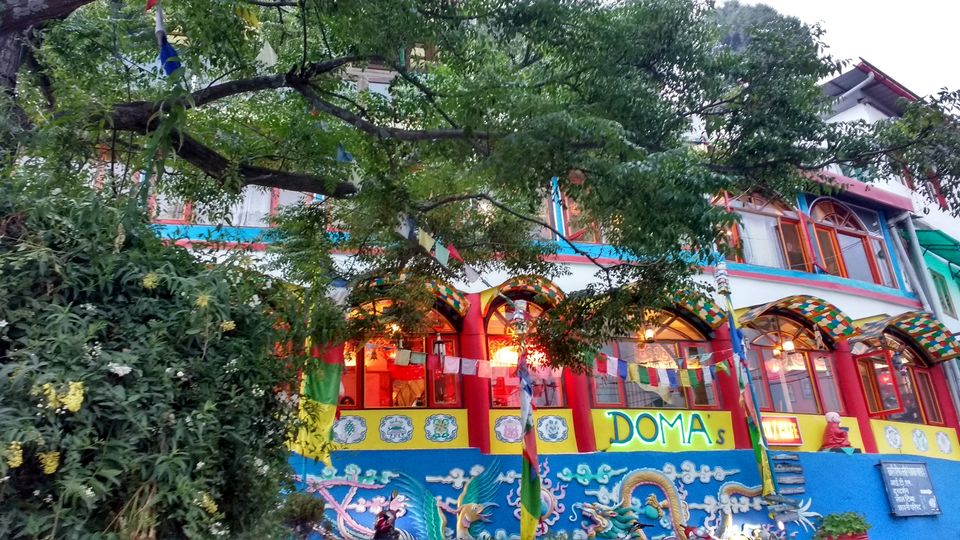 I stayed in Hotel Midtown, which is a 3-star hotel. I liked my room mainly because of its huge glass windows. At night, looking at the rain outside while reading Ruskin's book and sipping hot coffee was soothing beyond any words.
I had a pleasant stay there, and I can recommend this hotel to you.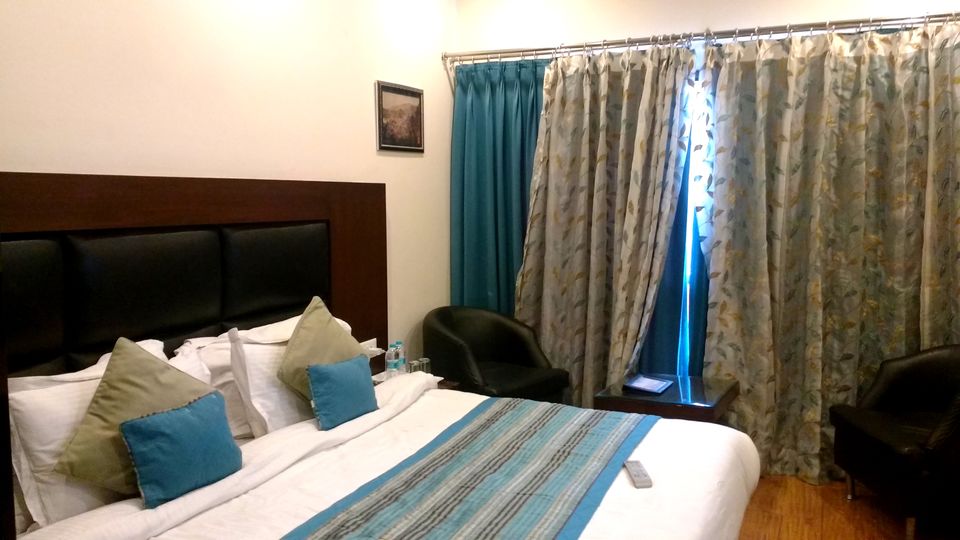 Transport
I hired a cab to get around. It costed me Rs.2000 and nearly four hours to cover the aforementioned three places.
Food
I love street food a lot, so I indulged myself in all kinds of mouth-watering junk food. One place that you must try is Café Teatotaler. I loved its white sauce pasta and herbal tea. You can relish great food here while looking at the mall road.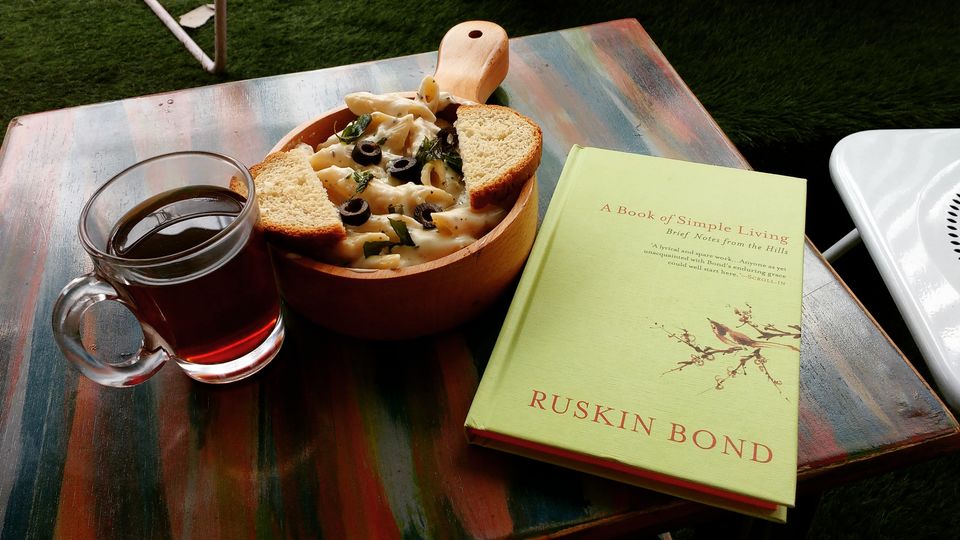 Local interaction
The people of Mussoorie are simple and helpful. You can easily strike a conversation with them. Whether it's about asking directions or bargaining with the shopkeepers, you will find the natives polite.
Have a look at some more pictures: