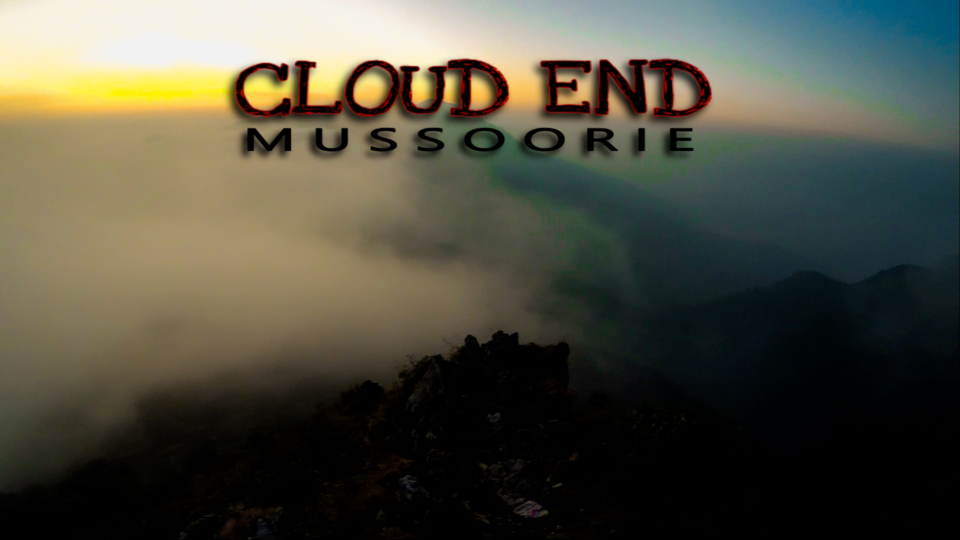 Yes, you heard it right!
You may have read my last blog on WinterLine phenomenon in Mussoorie. In the end, I've mentioned that I went a little further on Cloud's End. I'll reveal the story, just keep reading.💀
So, it was past 5:00 PM IST when I was heading towards the Cloud End because I read somewhere that either George Everest Peak or the Cloud End is the best to experience the Sunset in Mussoorie(Lal Tibba being the Number 1). If you have your own vehicle, I would suggest you go for the Cloud End.
Now, why George Everest is not good for the Sunset view point. It's because you require around 30-40 minutes to get back to the base from the peak and if its dark, its really hard to do so.
GypsyTip: Get down when there is still 30% of sunshine left, then head for the Cloud End.
This is a privately owned resort and the entry ticket to this resort costs you 150 rupees. There is a museum inside the resort which exhibits the old utensils and furniture of the British period.
Isn't it odd that the British-era cantonment of Landour, 6km from Mussoorie, is named after Llanddowror, a faraway village in southwest Wales? Just 3km from Hathipaon towards Benog Wildlife Sanctuary, Cloud End is one of the four finest houses in Mussoorie. Story goes that, one day, when Major Swetenham came hunting from Landour, he heard Gulabo, a Pahari woman, singing in the forest. The officer fell in love instantly and followed her home. Her father, landlord of Kandi village, presented the estate as dowry in 1838. The house was named after a peak opposite his home in Edmontia in Wales. Four generations of the Swetenhams stayed here until 1965. The original homestead is run as a heritage hotel, and the restaurant is named Rose (after Gulabo's baptised name). Yeah! some history for the history buffs 🧐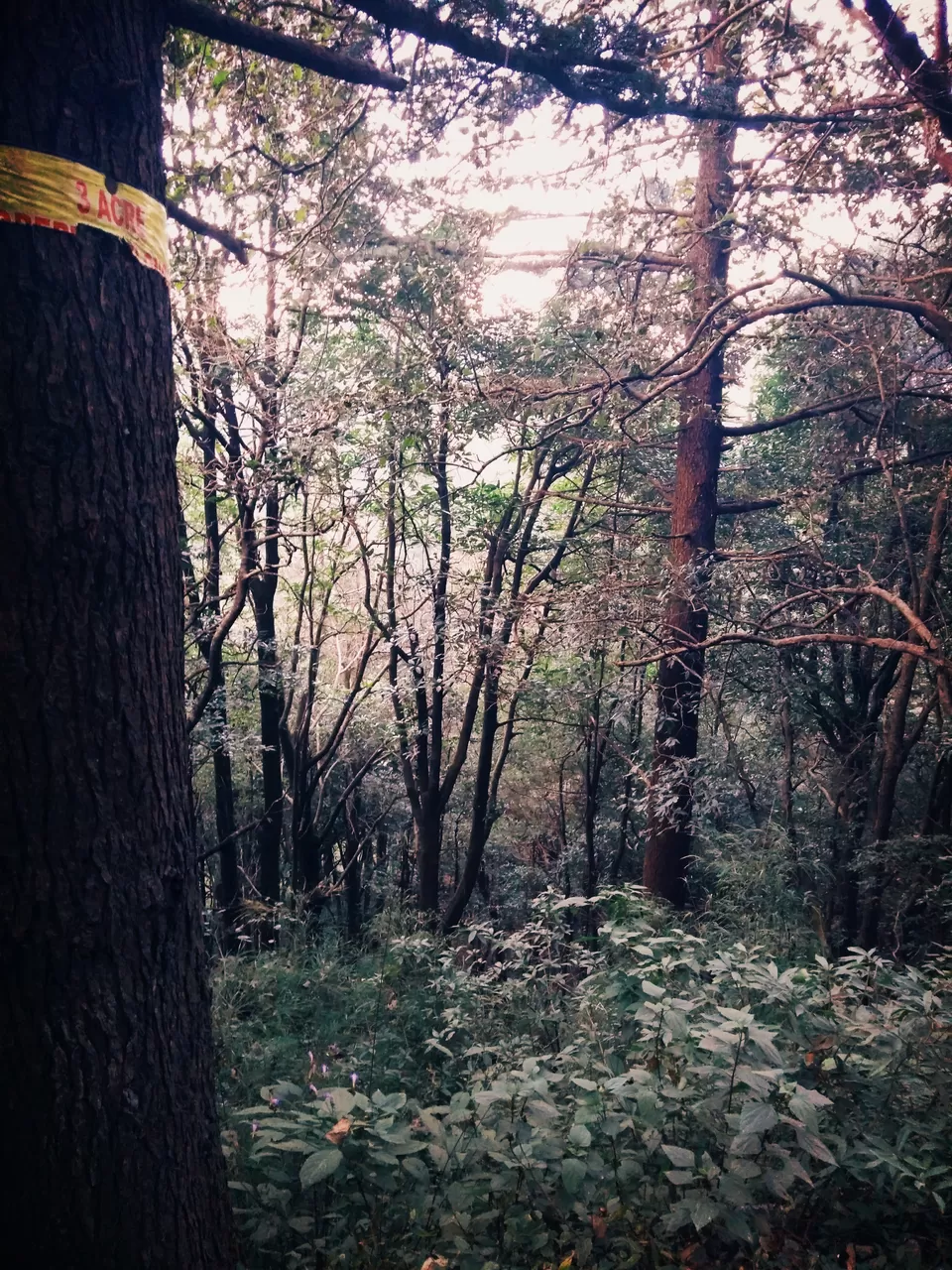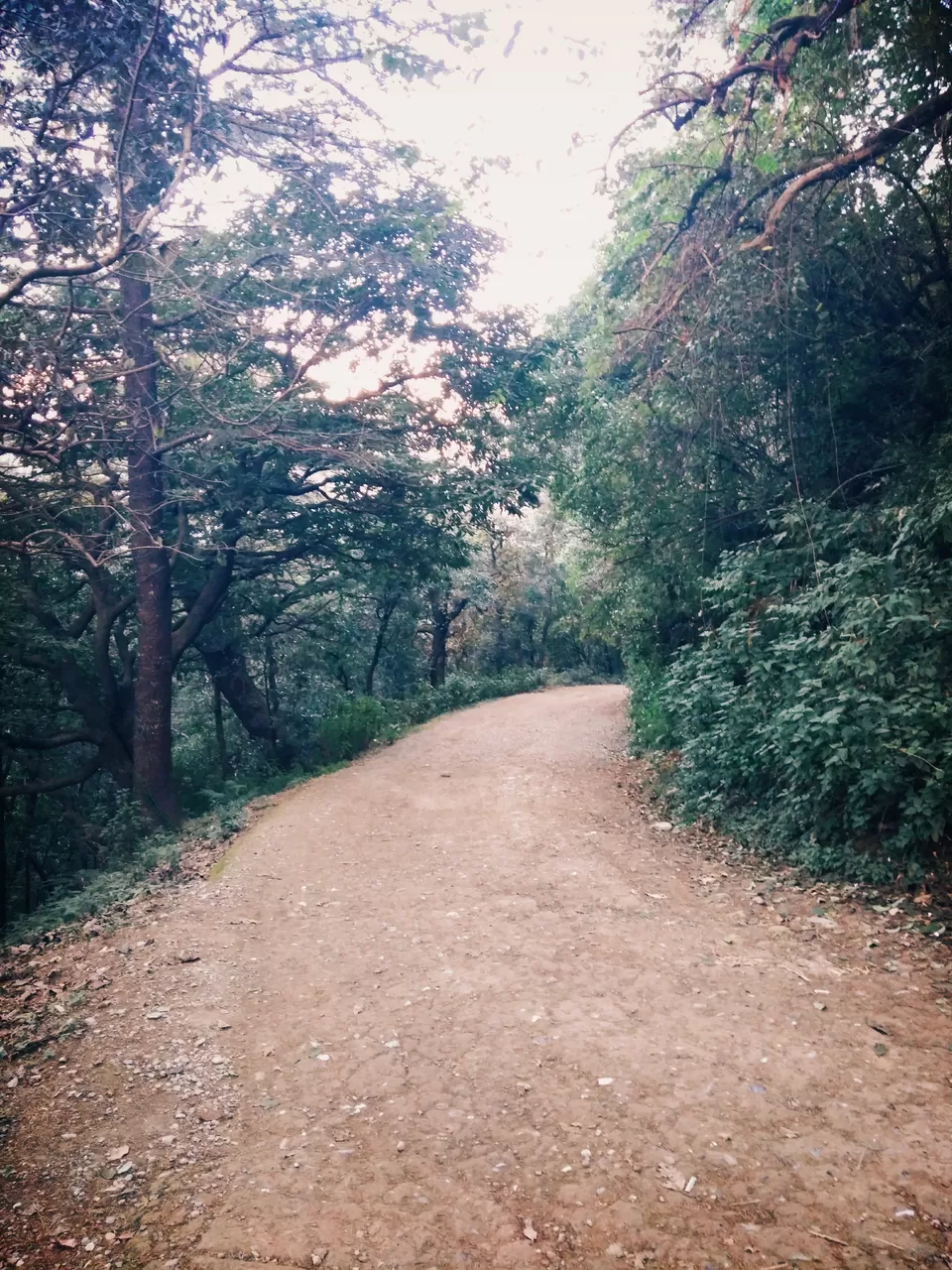 And now comes the part that made this trip memorable and I'll never forget that day. So, I didn't go to the resort because it was already late and Sun was about to set beyond the horizon and I had to catch it before it falls. And I went a little further where I could see nobody around, it was like 3 kms in total from the George Everest point. I was chasing the clouds to be precise.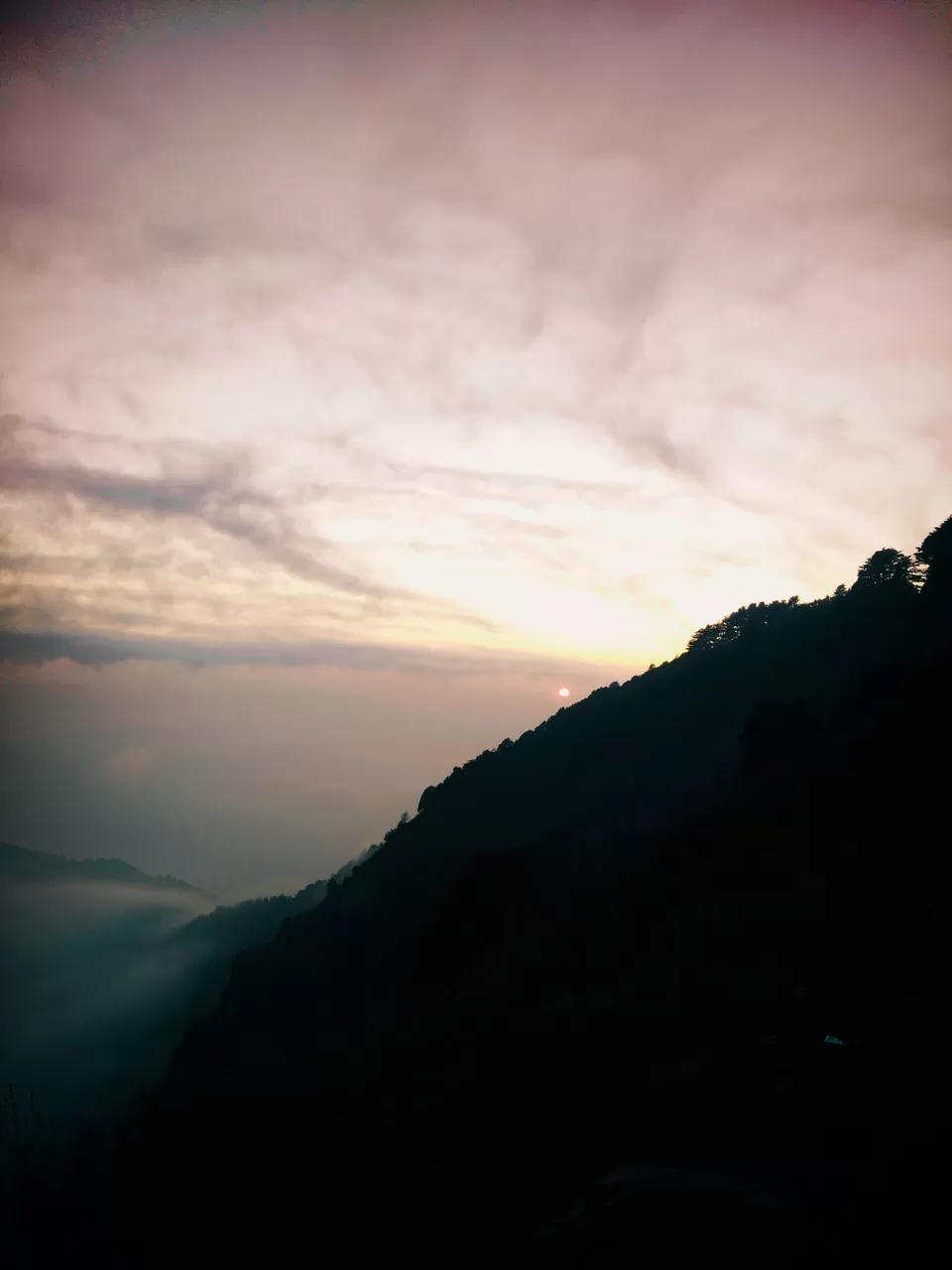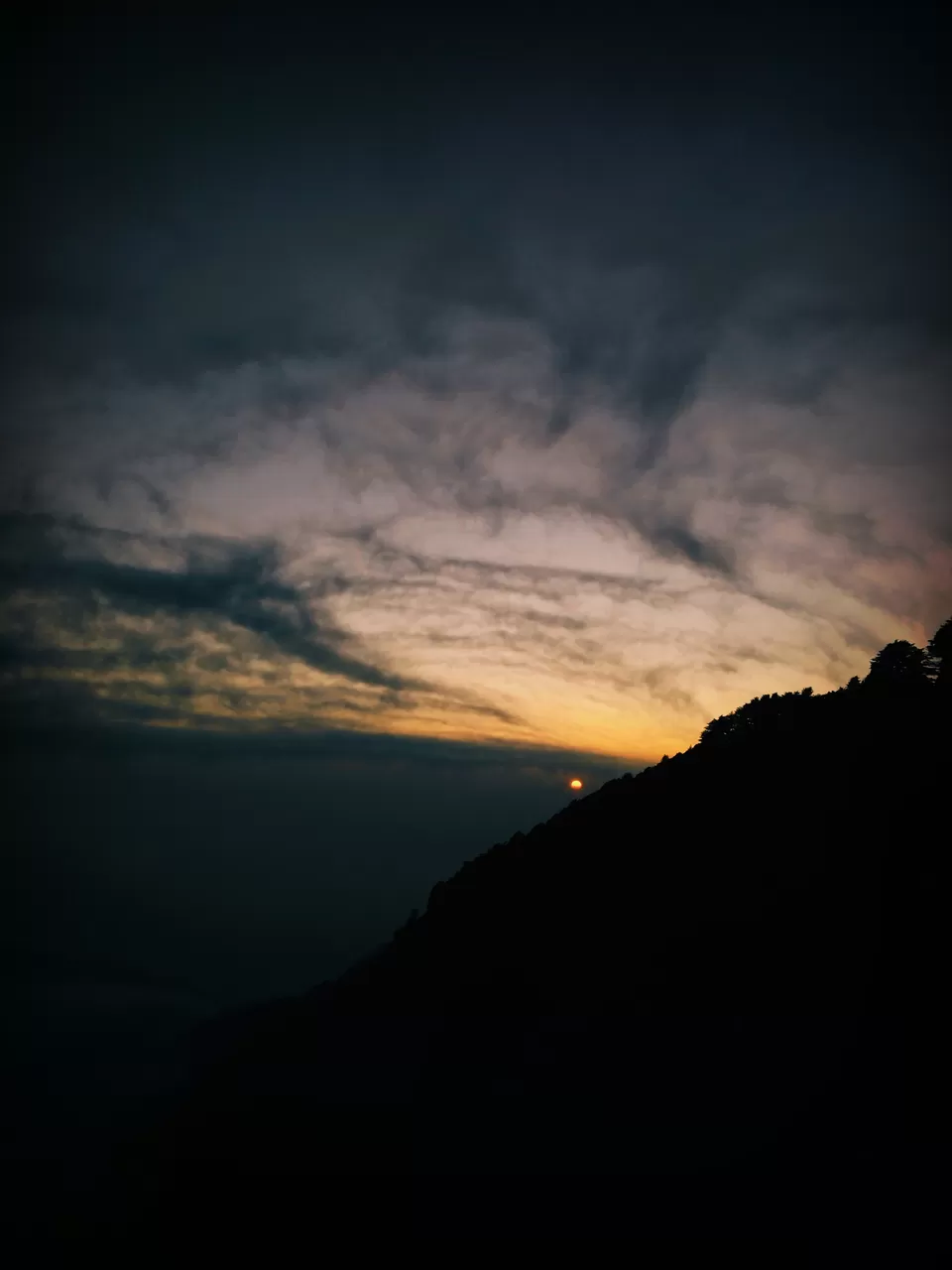 So, I set my tripod for the Time lapse and this Localite just came out of nowhere, he was on foot and he came from the direction I came, I didn't see him all the way. He told me to be safe while driving down to the city as there were sightings of Leopard recently in the region. With that said, he went in the other direction and I kept looking at the clouds waiting for the final light to set unaware about the fact that there isn't a single street light along that 3 km stretch down the hill.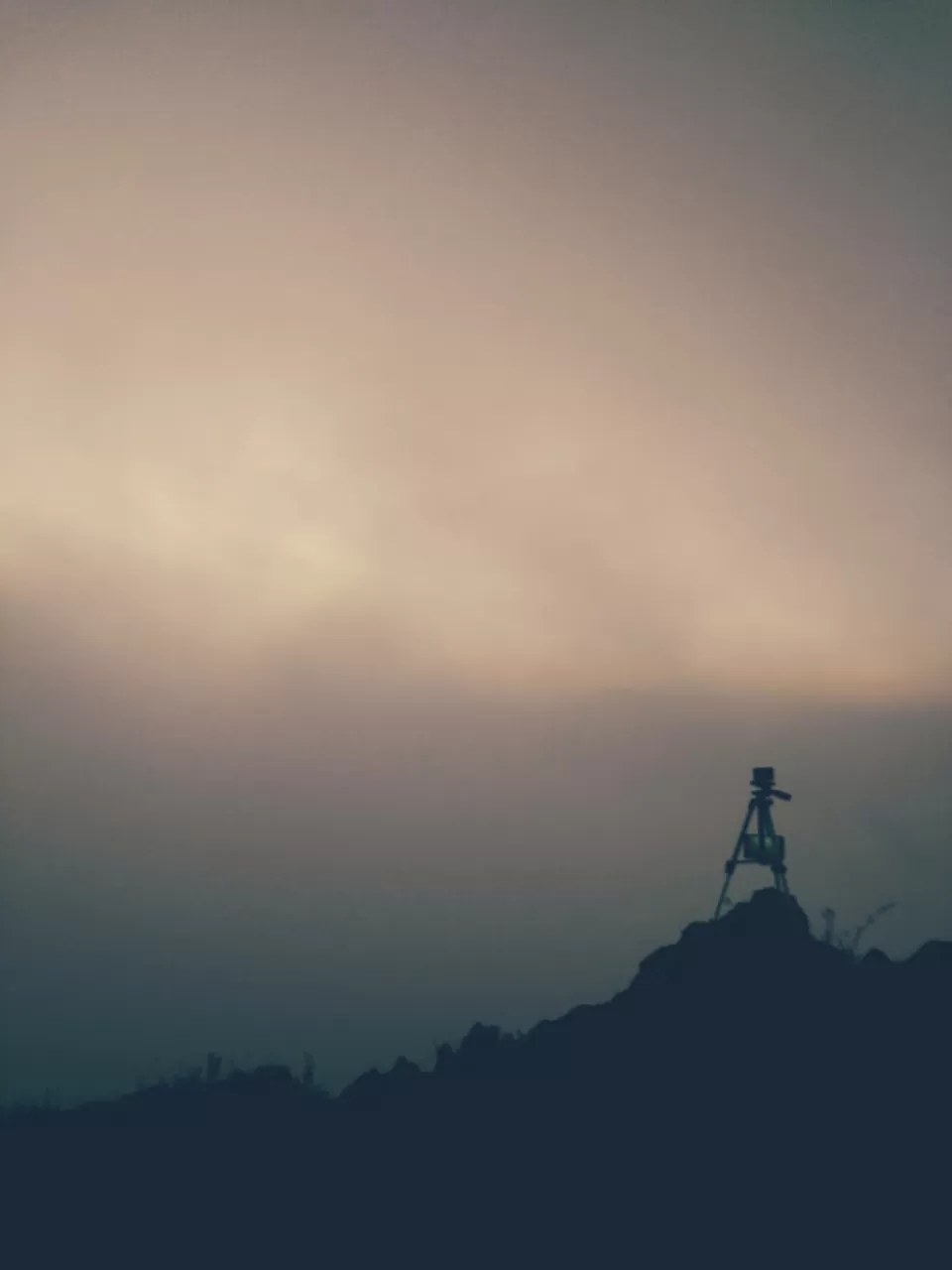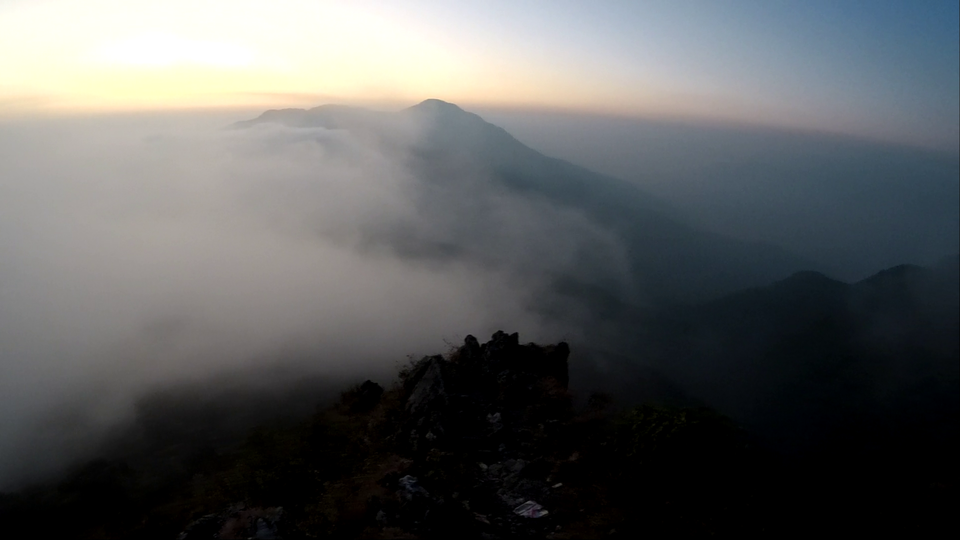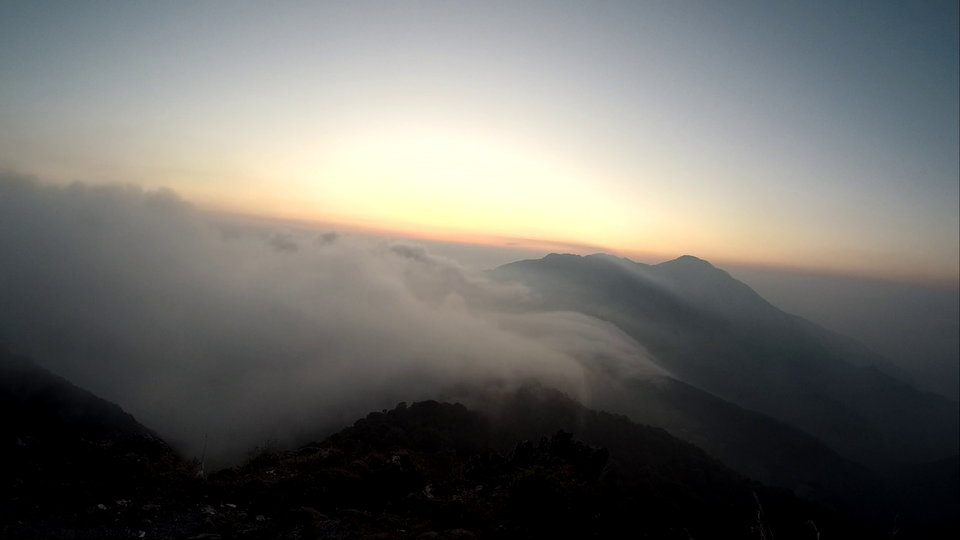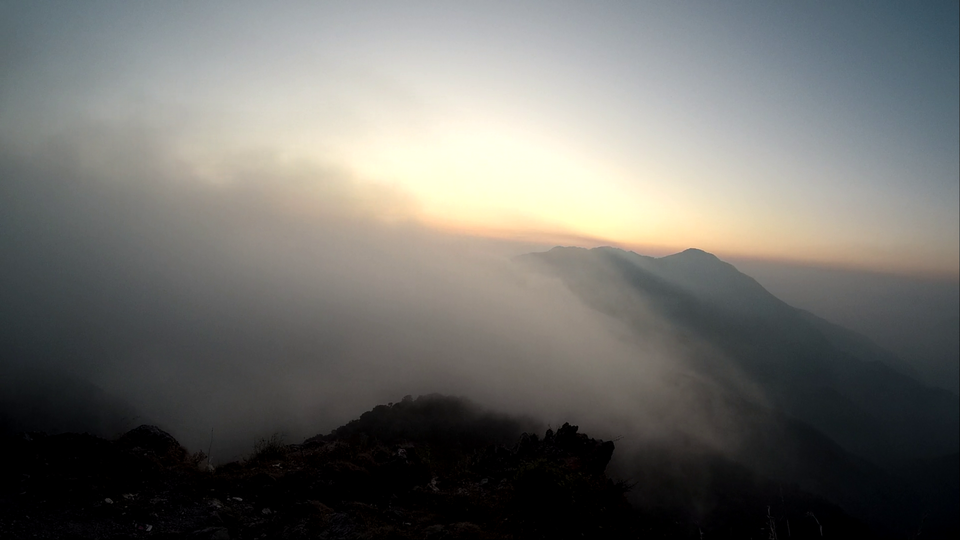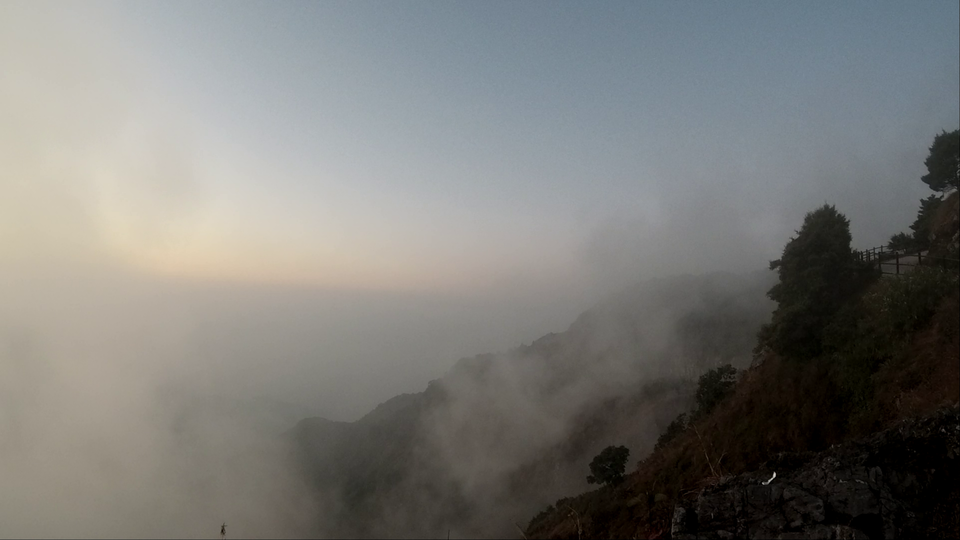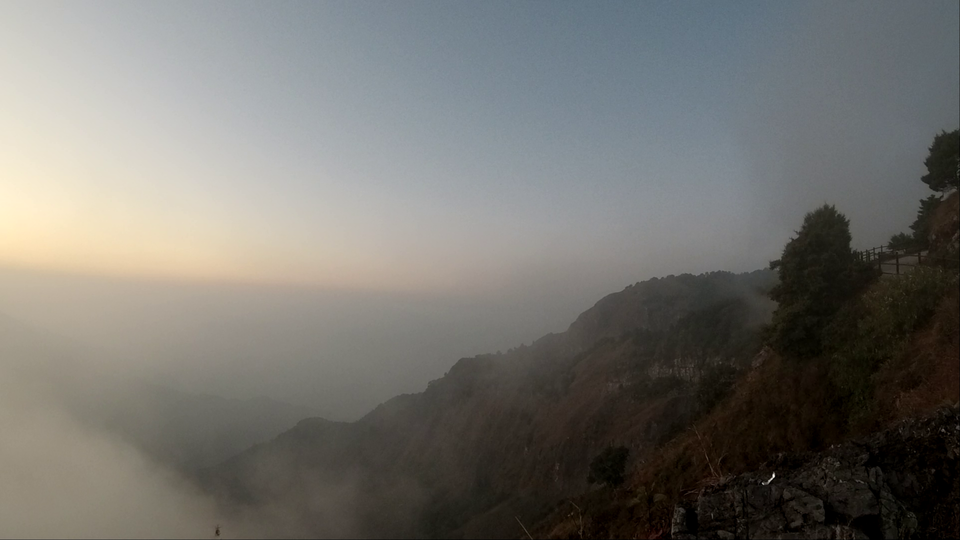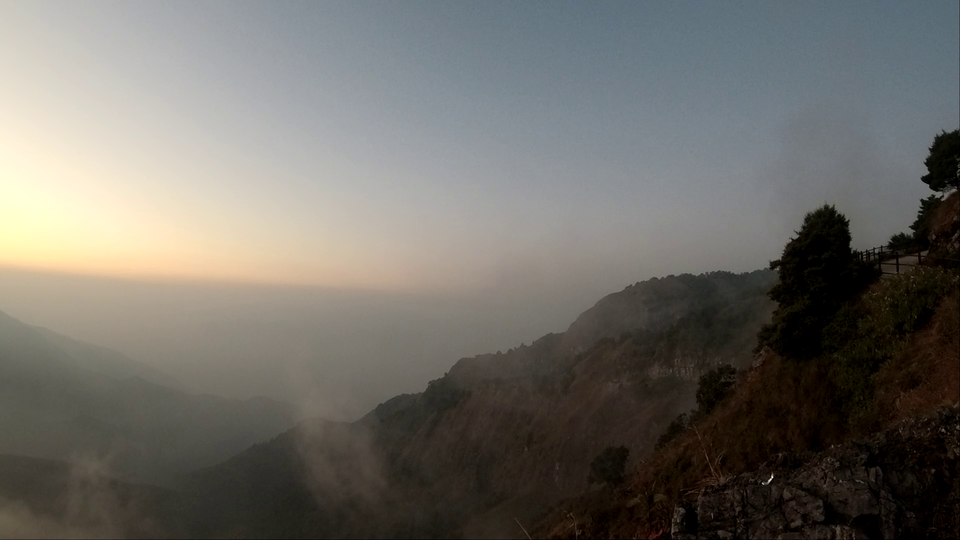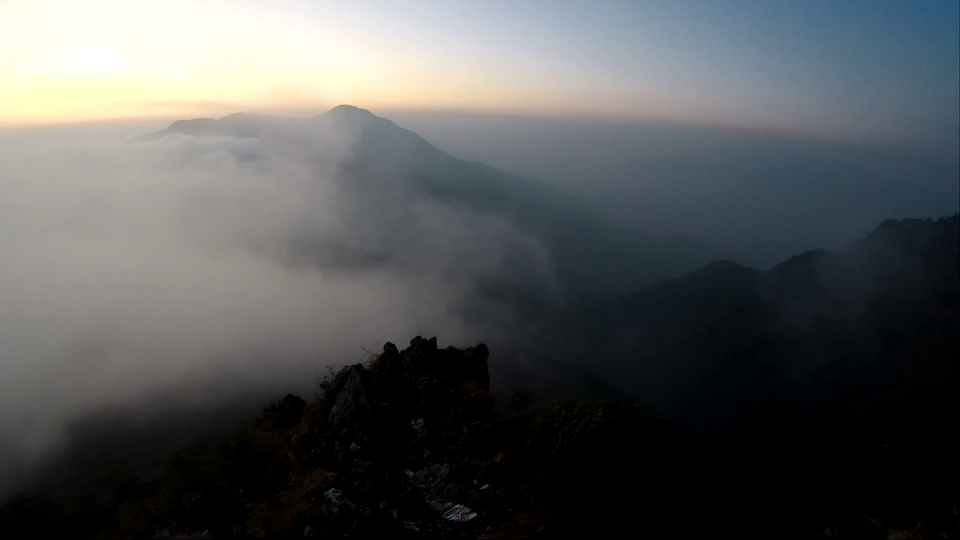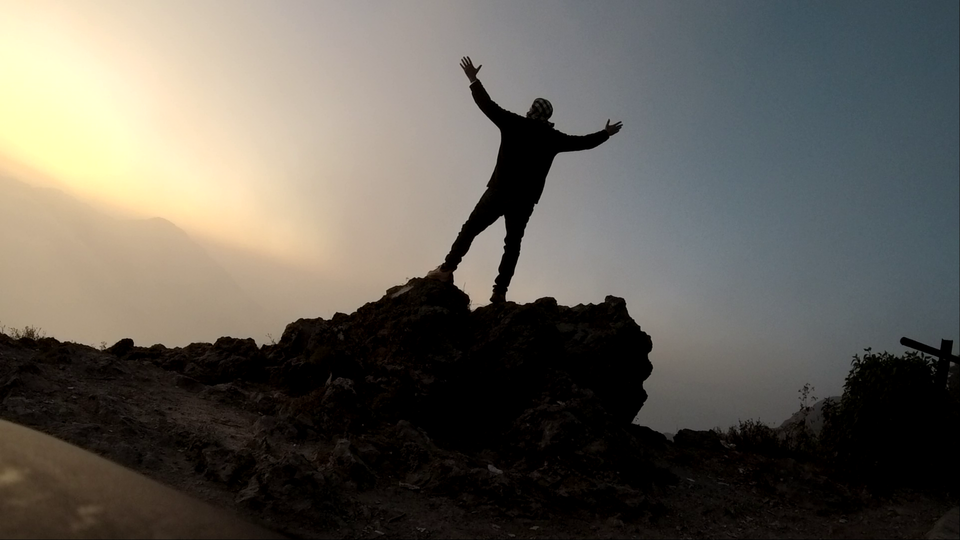 I packed my cameras and hopped on to the bike and started my journey down the road, and since it was dark with no street lights and not even a single source of light, my headlight started acting weird, It was flickering so frequently as it normally happens when you drive in neutral and the bulb doesn't get much power. But that day, it was something else. So, drove slowly in the dark and guess what, stopped at a point just to catch the vibe! Check the pic below: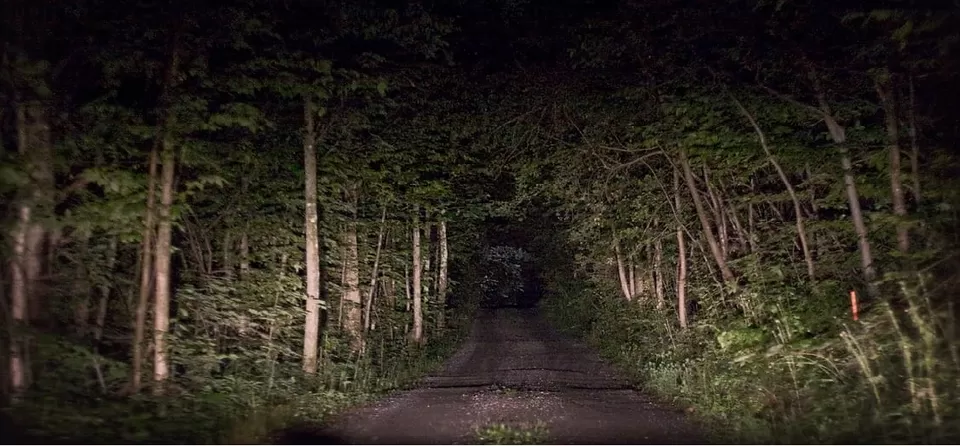 "Yaha kya kar rahe ho! Dhyan se jana idhar Bagh dekha gaya tha parso" the words of my savior. And when I asked him that is there anything ahead of this road, he said "Aage Masoori khatam hai, wapis Jao"
GypsyTip: Don't go there in the late hours, I would suggest you to see the Sunrise at this point!
Plan accordingly:
Day 1 Sunset - Lal Tibba
Day 2 Sunset - Cloud End Resort
Day 2 Sunrise: George Everest Peak(if you can make it in time)
Coordinates of the point where I went a little further: 30.464734, 78.003013
SUBSCRIBE:
Youtube : https://www.youtube.com/channel/UCK_bVxkfbqOtJiArwI72RIQ?
Instagram: https://www.instagram.com/thehimalayangypsy/
Twitter: https://twitter.com/punjabishera23