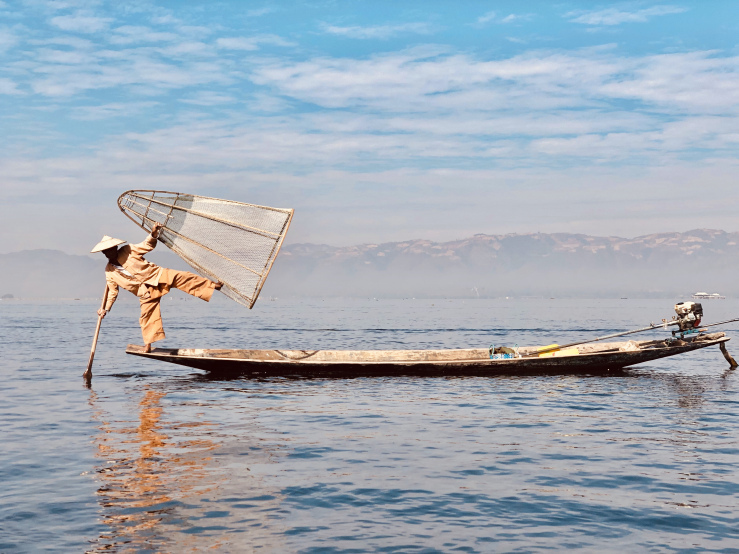 Inle Lake- A Picturesque Tale
The striking landscapes, the ancient stupas & unwinding on the glowing sunset waters were our reasons for visiting Myanmar's beautiful Inle Lake. A sense of serenity is what you'd experience here with a native flavor of ethnicity. It's one of a kind experience.
How to reach Inle Lake:
We arrived in Inle Lake from Bagan by a comfortable 8 hour bus ride by JJ Express. You can plan your trip to Inle from Yangon or Mandalay too which are accessible through buses or flights. Heho is the closest airport to Inle. It's approximately 45 mins from Nyaung Shwe & an hour from Inle Lake itself.
Entry to Inle Lake:
There is an entry fee of 15000 kyat per person to enter the Inle Lake area, which you pay while entering Nyaung Shwe.
Where to stay at Inle Lake:
Which part of this beautiful town would you want to stay depends on your budget & the experience you want to have. If you want to immerse yourself in the local life of Inle, you can opt for Nyaung Shwe town. However you want to take your experience to another level, you can stay on the lake side. However it is not budget-friendly staying on the lake.
We maximized our experience by staying at lakeside at Ananta Inlay. Sipping on sangrias with a lake view & watching a sunset over a swim are memories etched in our minds for a lifetime.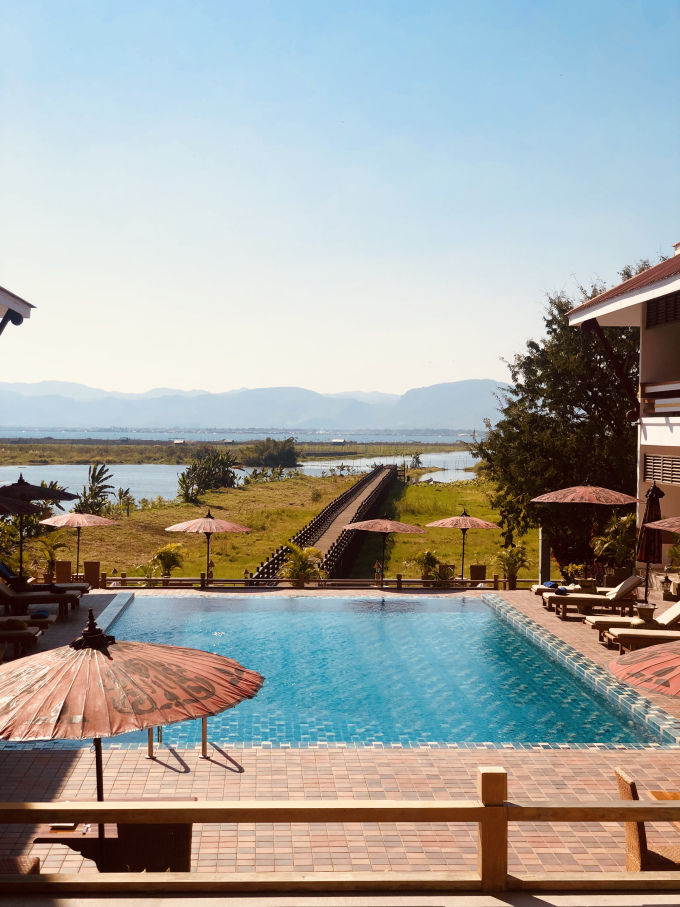 Getting around the place:
The fascinating lives of the locals living in the floating villages can be covered through the exciting boat rides. The countryside sceneries, some wineries, some rice fields, the sunflower gardens & much more could be explored on cycle tours. You could also rent a car for day tours around the town.
2 DAY ITINERARY
DAY1: Arrive at Inle early morning. Leave to explore Kakku Pagodas (2 hours drive from Lake Side). Cover Red mountain Winery. Enjoy a memorable sunset there or if you are staying lakeside, relax by the poolside which soaking in the setting sun.
Charges: A taxi ride booked for this entire day should cost you around 75000 kyat per person.
DAY 2: Take an early morning boat ride to Nyaung Shwe village. Try to spot the traditional fishermen & check out the stilted houses of the villagers. Explore small scale local industries of silver, cigar & silk weaving. Stop by the serene Shwe Inn Dein Pagoda. Row around in the beautiful floating gardens.
Charges: A pre-booked boat ride with inclusive entries would cost approximately 27000 kyat per person.
You can modify the itinerary as per you schedule & liking, but here are a few things we feel you should definitely definitely experience in Inle Lake.
THINGS TO NOT MISS AT INLE LAKE:
1.Kakku Pagoda: This striking of complex of stupas are little far off from the lake side, approximately 2 hours by road. But after having read about it, we couldn't have ignored putting it on our Inle list.
Entry: $3 per or 4500 kyat person at Kakku Pagoda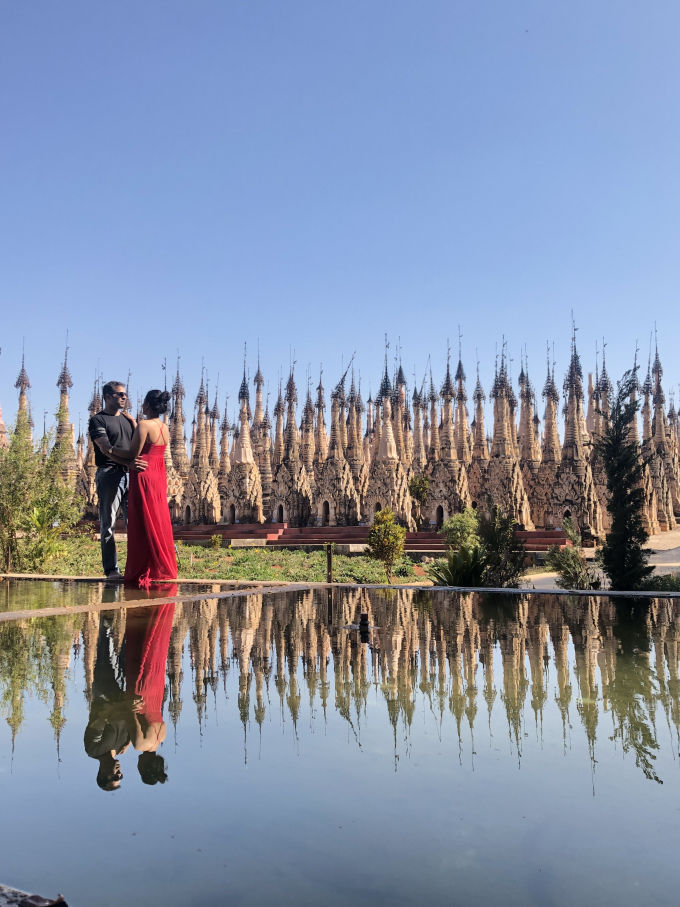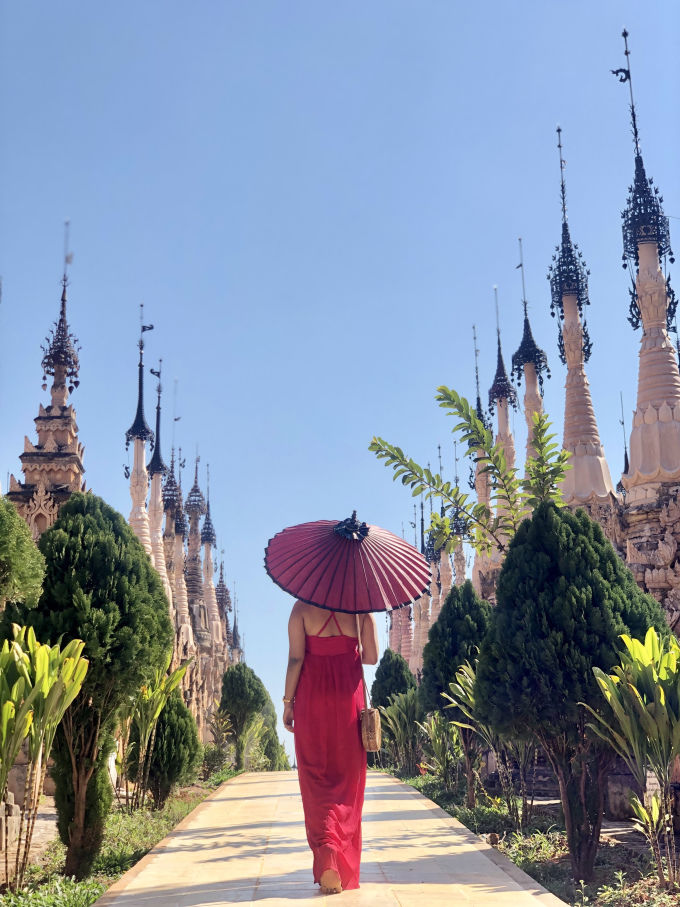 2.Boat ride: Oh! how we love these local things. The experience of boating out on these longtail boats was one of the best things we did in Myanmar other than exploring the old world charm of Bagan. These are day tours where you get to see the everyday lifestyle of these ethnic locals. The pagodas & lush green floating gardens that you see along only add to the charm. The boats are well equipped with life jackets & umbrellas (for the afternoon heat) & blankets if required.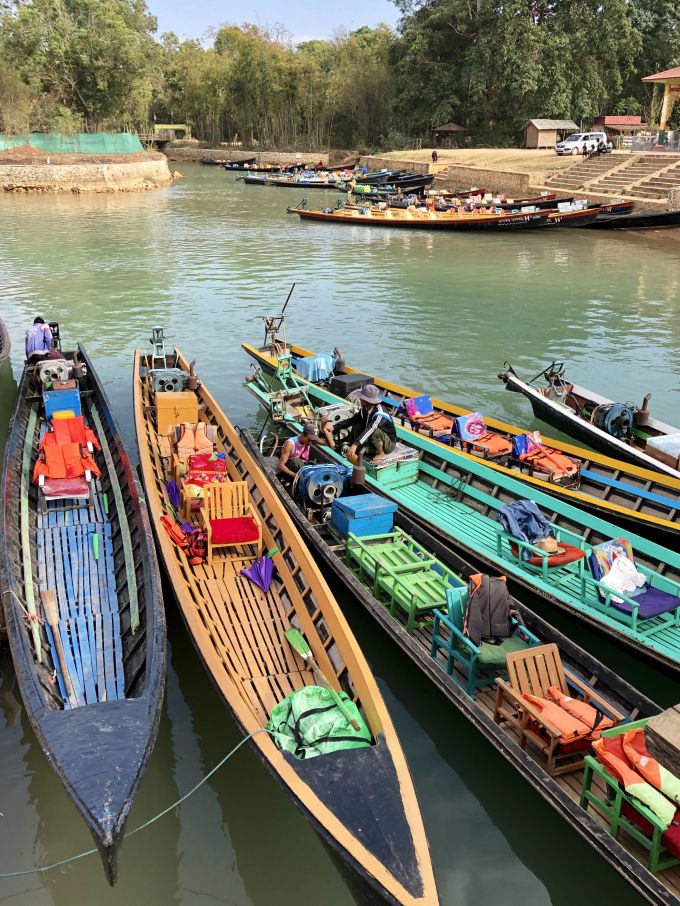 3.Silk & lotus weaving factories: It's so enchanting to see the Burmese women convert the lotus stems & the silkworms into beautiful yarns which are then crafted into attractive range of products.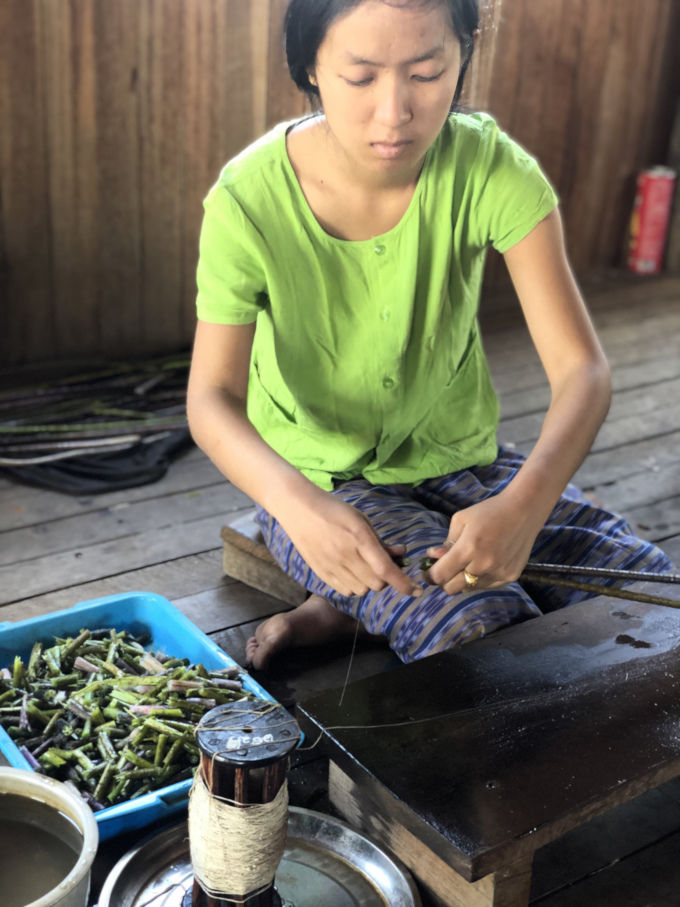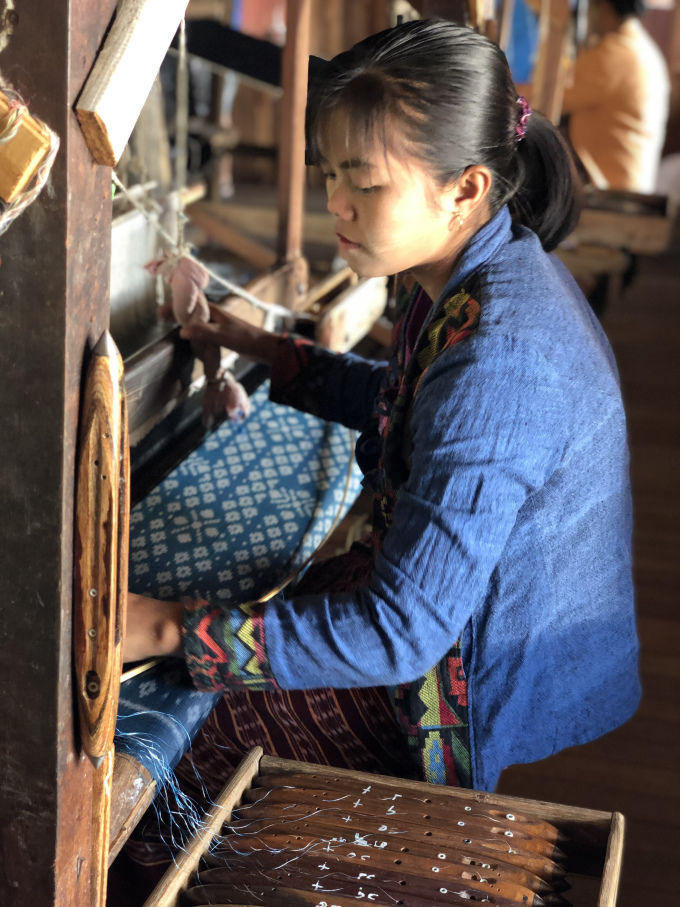 4.Long necked women: The women in the Kayan tribe, called the Kayan Lahwi wear multiple brass coiled rings around their neck to make it longer. They are also called the 'giraffe' women. The tribe considers the longer the neck, the more beautiful the woman is.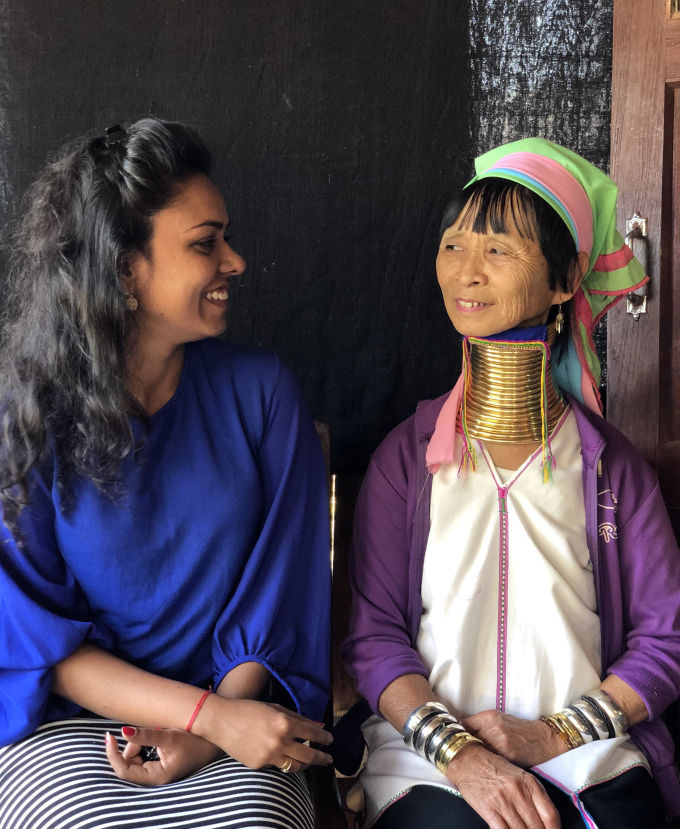 5. Shwe Inn dein Pagoda: This ancient pagoda is located in Indein, a small village at the west of Inle Lake. This pagoda consists of hundreds of the stupas, some of them even dated from 17 th & 18 th century.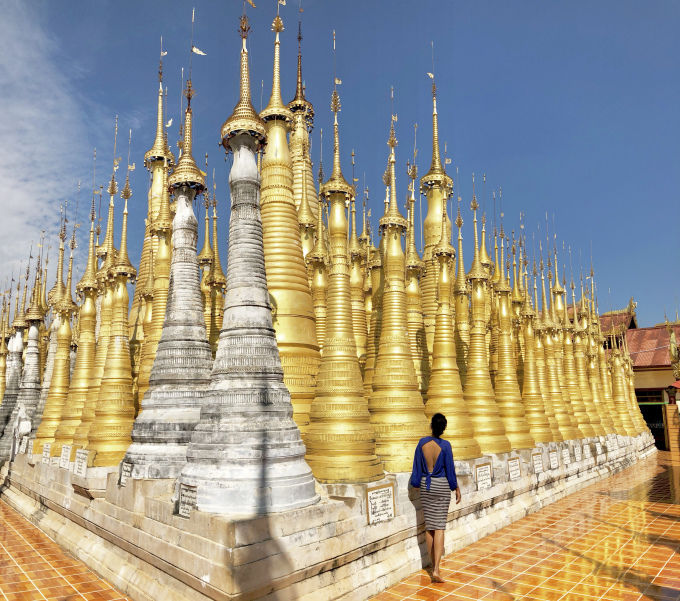 6.The Traditional Fisherman: They surprise me & how! How amazingly these 'leg rowers' balance on one leg at the edge of the boat defying gravity is something beyond my acceptance. We were told that they need to be tipped if we wish to see them as they are not easy to spot. Some cultural bliss we experienced.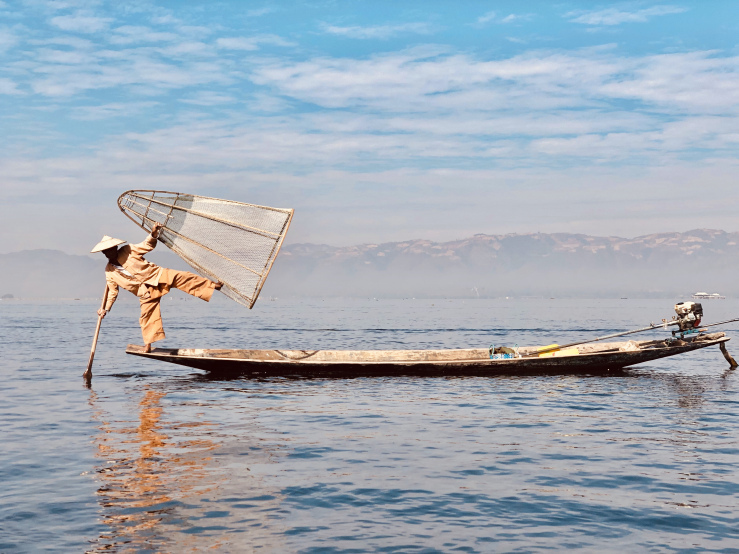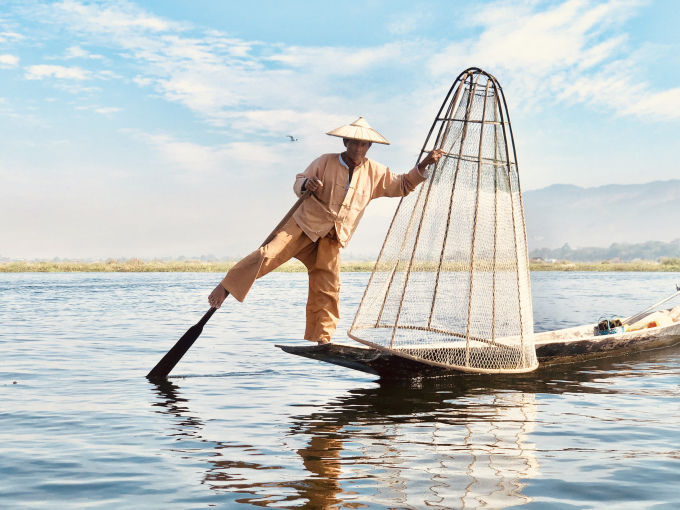 7.Floating gardens: These lush green floating garden make for a picture perfect location on your ride.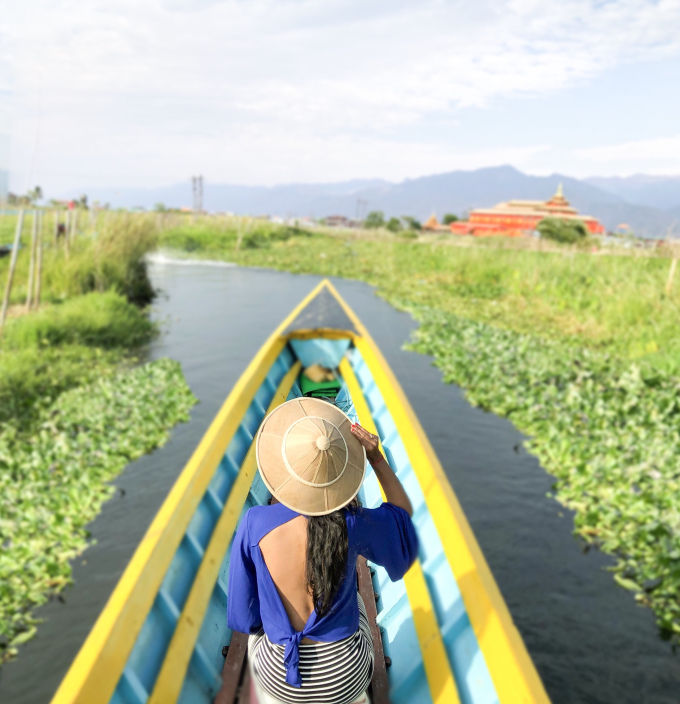 8.A memorable sunset: A tranquil landscape of still waters with the golden ball setting in the backdrop of orange skies is like watching a painting come to life. You know you are experiencing one of the most peaceful moments of your vacay. You can also plan your boat ride such that you see the leg rowers in action during the sunset. It's a sight to remember.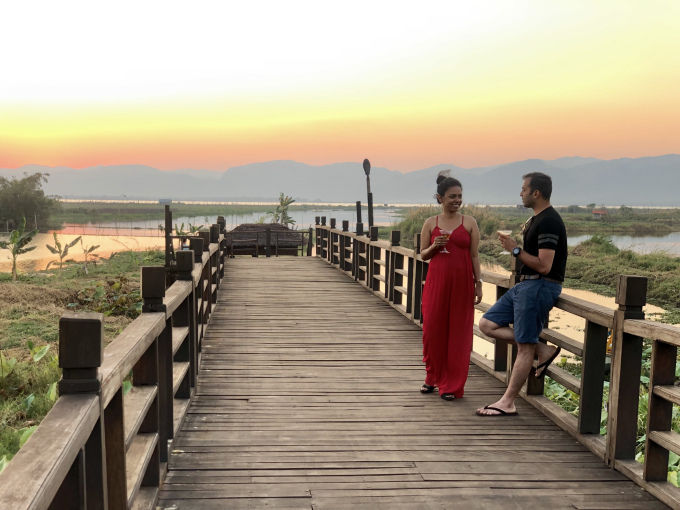 For further explorations in Myanmar, do follow the below mentioned links :-
Ngapali Beach - Myanmar's best kept secret.
Any further queries welcome!
Do follow our page on Instagram - abagfullofmaps & Facebook - abagfullofmaps

COSTS: PLS NOTE THE COST OF THE TRIP MENTIONED HERE DOES NOT INCLUDE FLIGHT TICKETS FROM INDIA TO MYANMAR