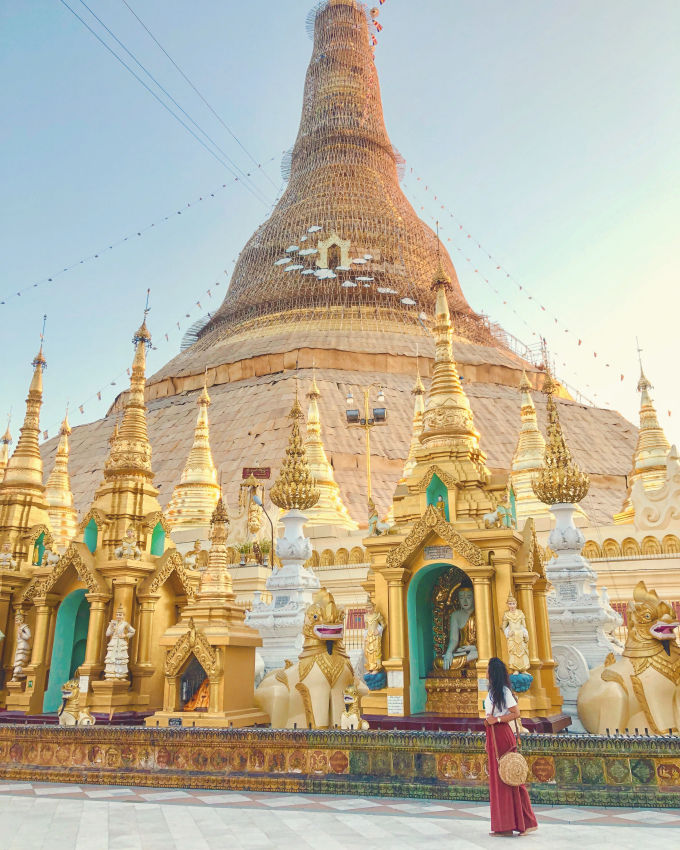 Myanmar, the old 'Burma' is like an untold story. The tourism in Myanmar has gained momentum only in the recent years. Do not expect the pretty by-lanes of a European town, or the gorgeous city-scapes of countries like Japan or United States. When planning a trip to Myanmar, dream on to discover is the old-world charm of . Look forward to rowing playfully in the colored boats of . Plan on relaxing at the pristine beaches of . Aim at getting rejuvenated at the ancient Pagodas of Yangon & & Mandalay.
Best time to visit Myanmar
November to February are are the best months to visit Myanmar. It tends to get really hot post March with temperatures crossing mostly 40 degrees Celsius making it really difficult to explore in the afternoons.
How to Plan your Myanmar itinerary:
Entering Myanmar from either Yangon or Mandalay is preferred as compared to any other cities. Unless, you are travelling from Bangkok & only wish to visit the Ngapali beach & not the rest of the country. The internal travel of the country is a little slow, so we would suggest a minimum 15 day trip to this land.
Suggested Myanmar Itinerary:
Day1-Day3
Exploring Yangon
Arrive in Yangon in the evening. Make sure to have a sunrise view of the famous Shwedagon Pagoda. Sunset at the Kandawgyi Lake where you can experience the dreamy view of the Shwedagon & the Kandawgyi Palace together against magical orange skies is something we highly recommend. Sule Pagoda, Tooth relic Pagoda & the Reclining Buddha are some more places you can visit in Yangon.
Entry Fees:
1.Shwedagon Pagoda : 10,000 Kyat per person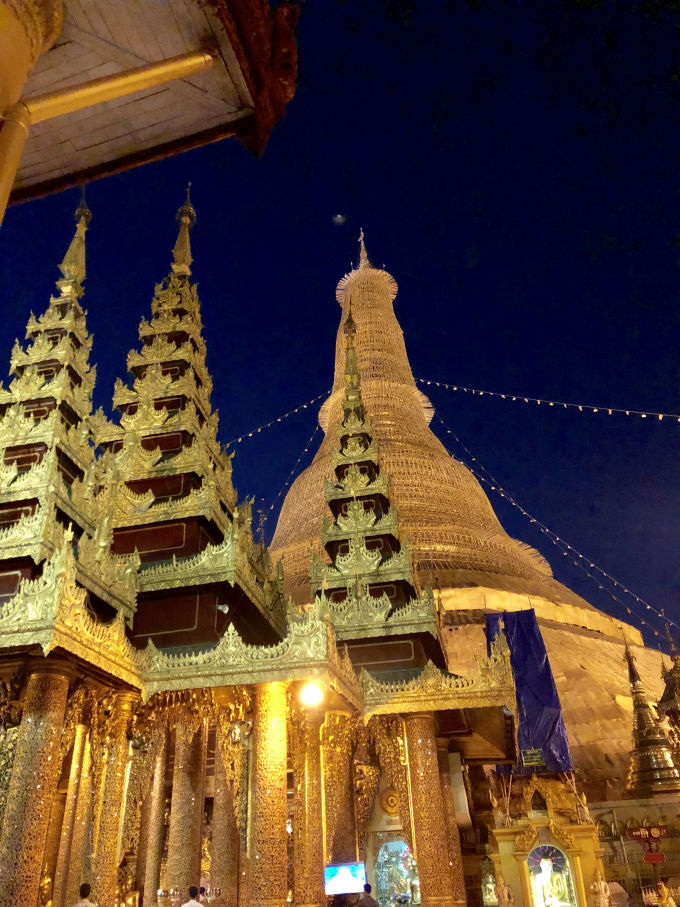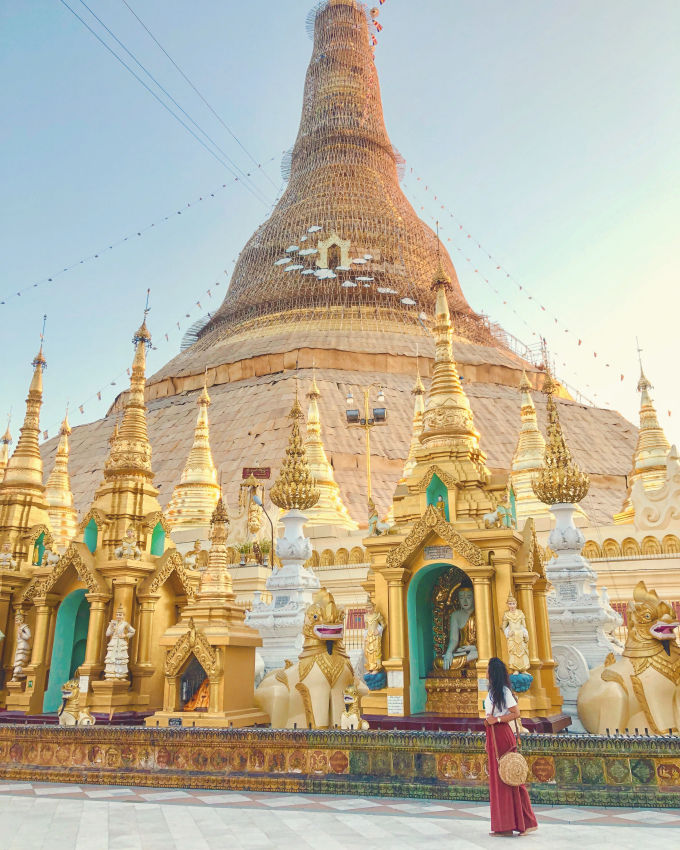 2. Kandawgyi Lake Palace : 300 Kyat per person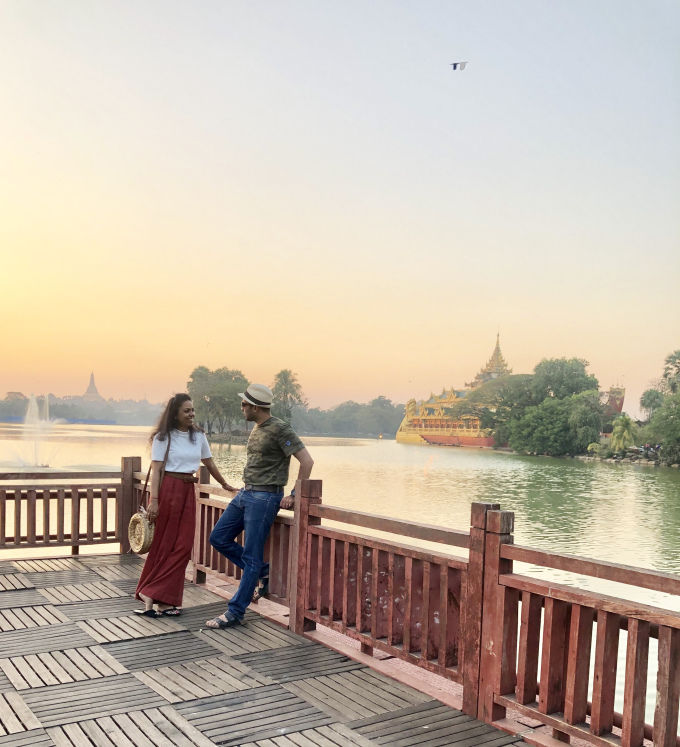 3. Tooth Relic Pagoda : 3000 Kyat per person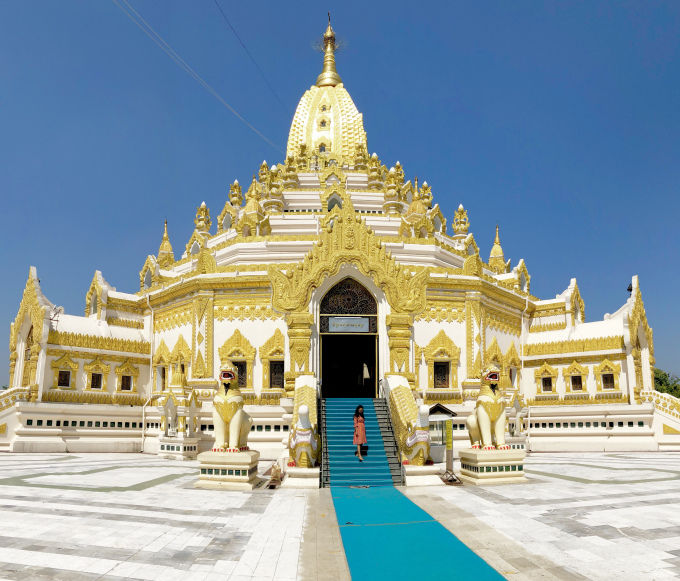 4. Sule Pagoda : 4000 Kyat per person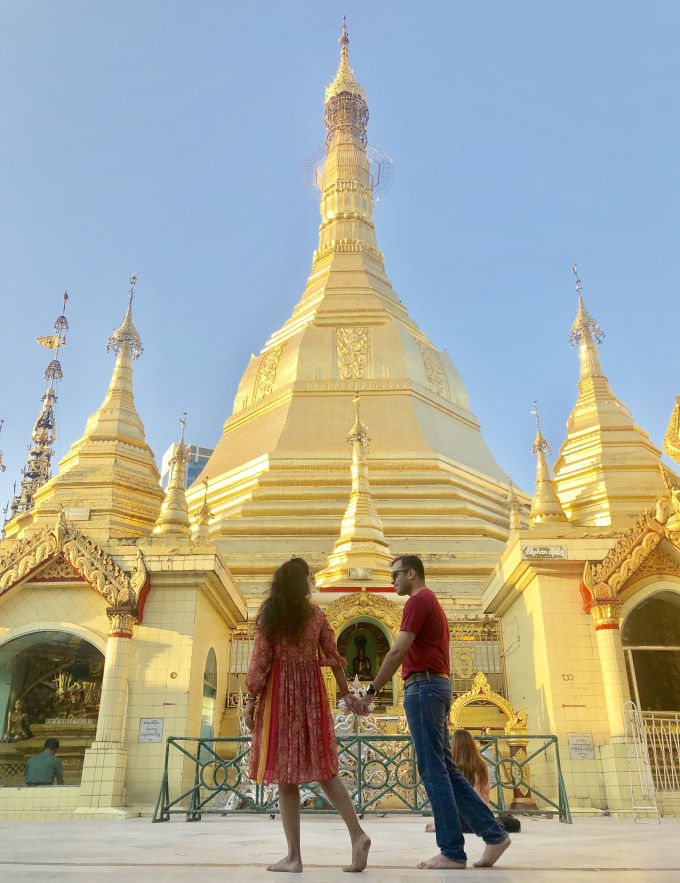 Restaurant suggestion in Yangon:
1.Rangoon tea house
2.Sharkies
3.Burma Bistro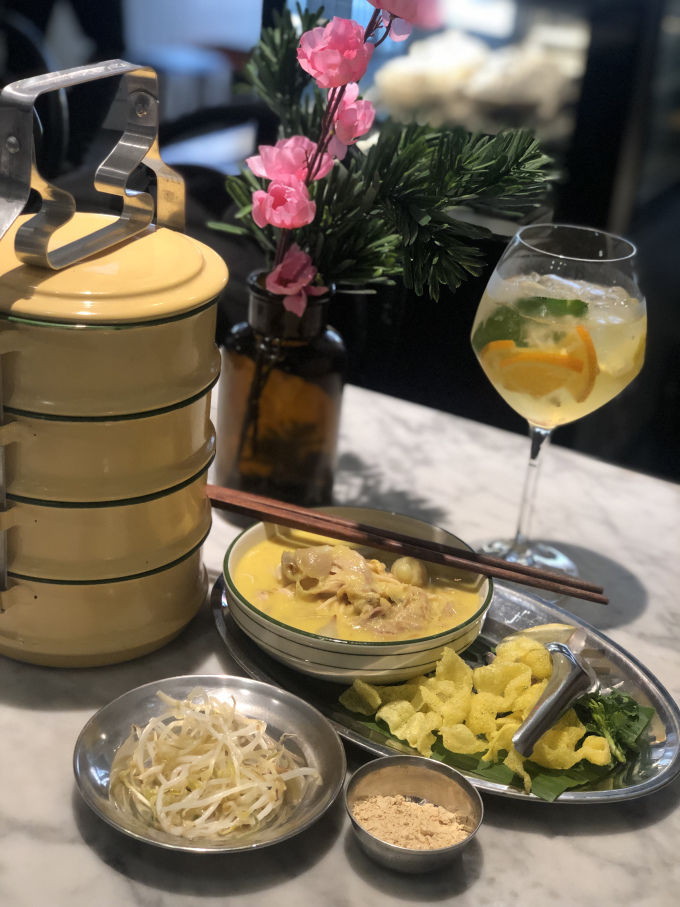 Day4-Day6
Bagan
The land of sunrises & sunsets, Bagan needs to be on every travellers bucket list. If you take the JJ express bus from Yangon, you would reach Bagan in early morning. This land of more than 2000 temples & pagodas needs a minimum of 3 days for exploration. Sunrise & sunset view from a temple top, a hot air-balloon ride, exploring some local villages & visiting the best temples around are some of things that need to top your to-do list in Bagan.
Detailed guide- Things to do in Bagan, Myanmar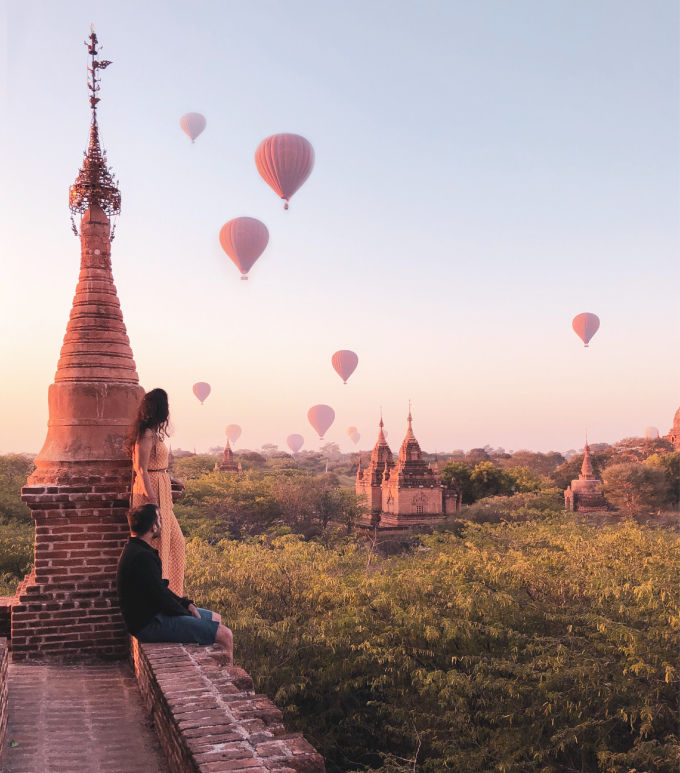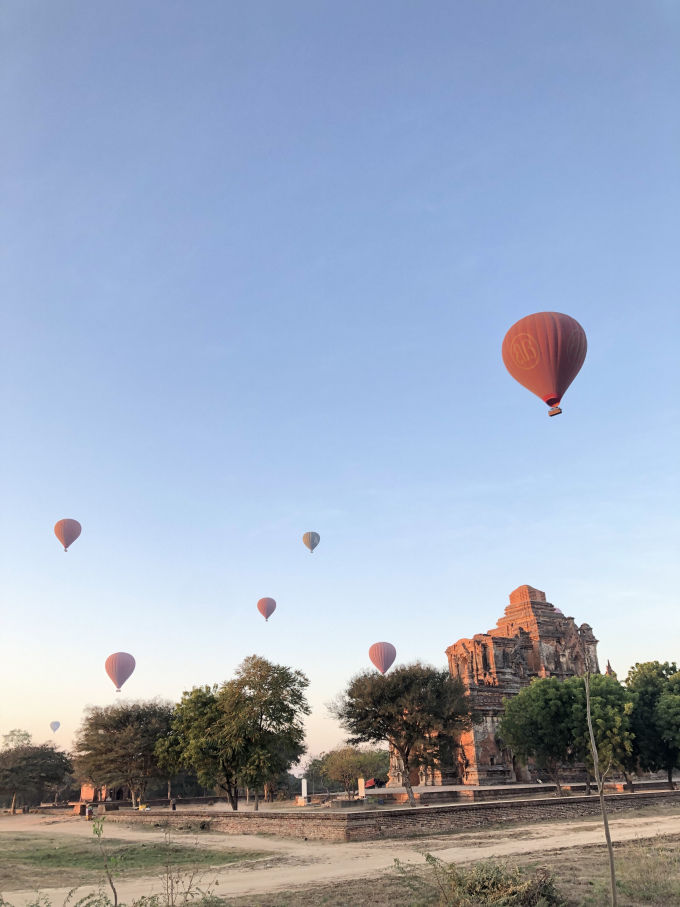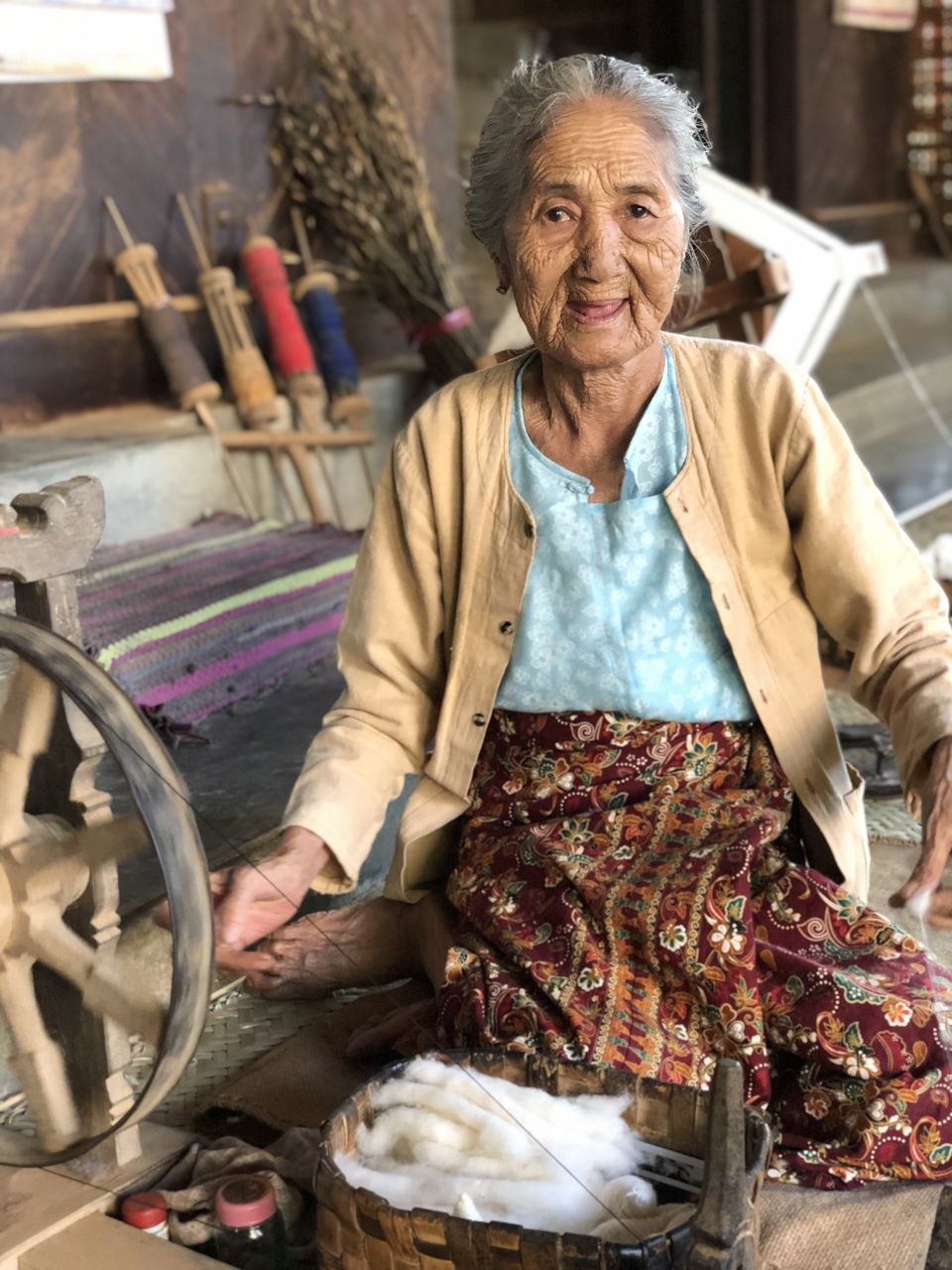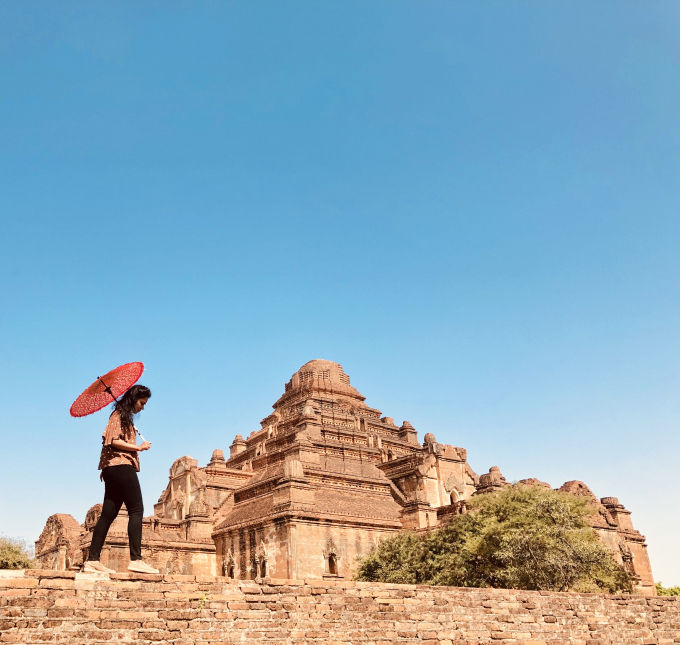 Day7-Day8
Inle Lake
Inle Lake is picturesque floating village in the central-eastern region of Myanmar. Exploring the townships on colorful boats, getting a glimpse of the everyday-lives of the locals & seeing the traditional fishermen balance off their boats are some of the top must-do things here.
Detailed guide- Things to do in Inle Lake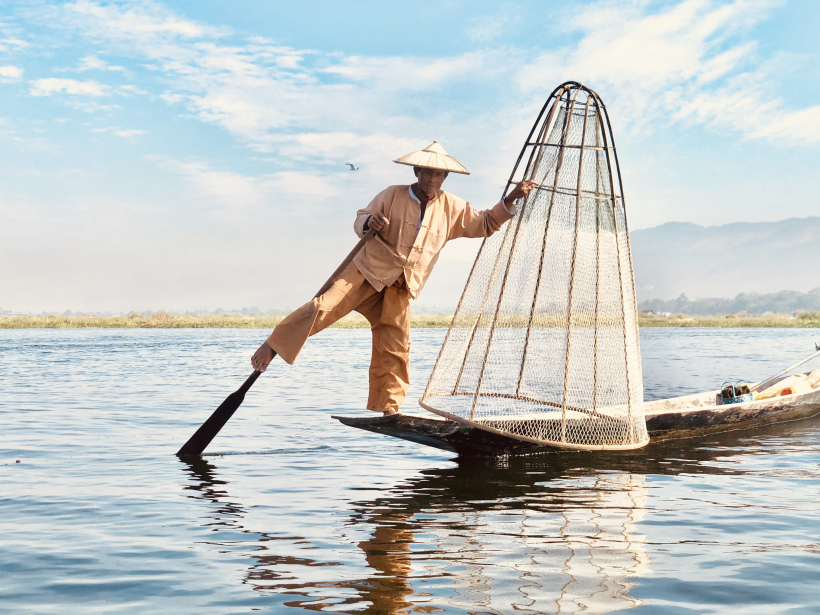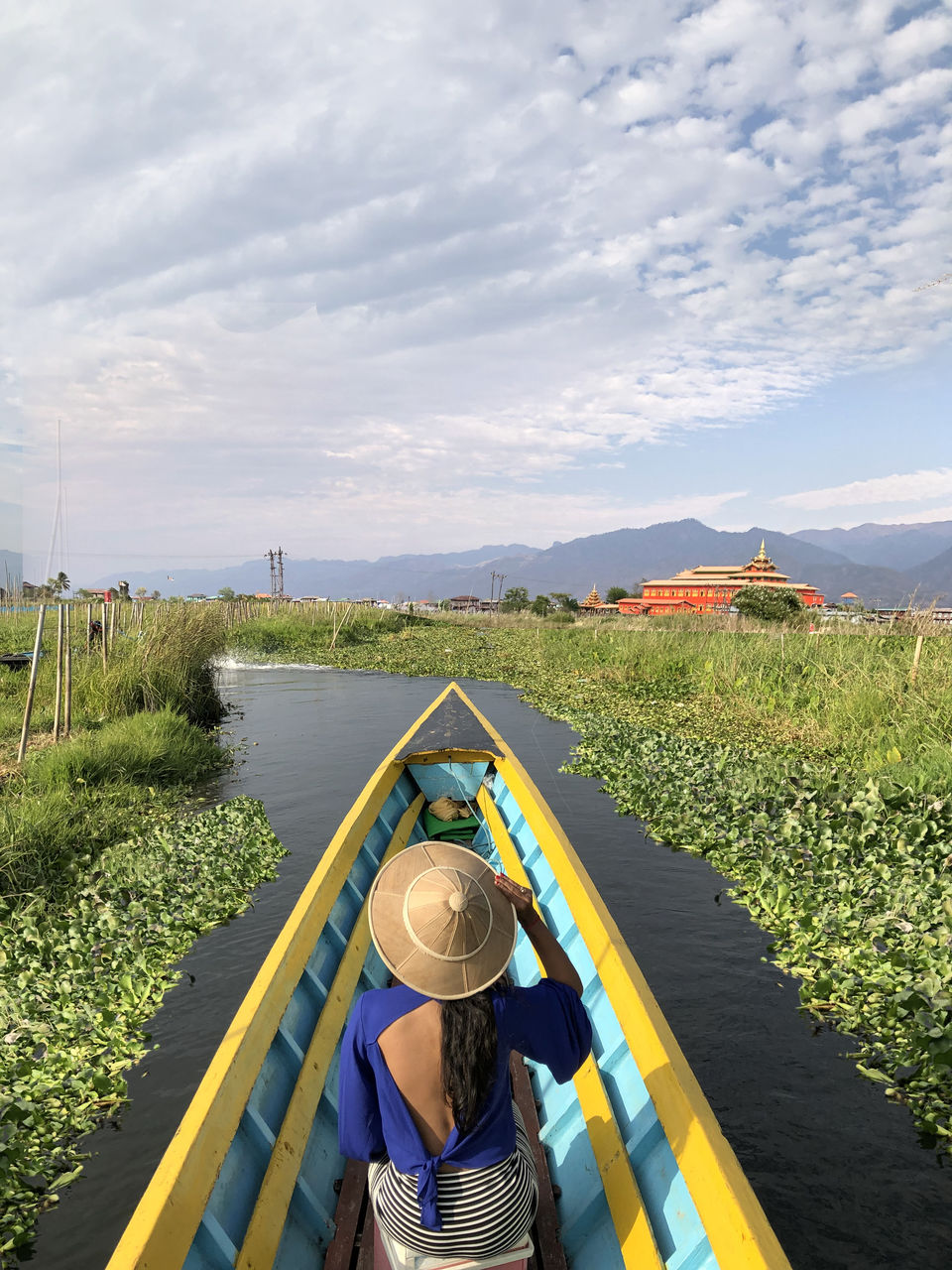 Day9-day12
Mandalay
This ancient capital of Myanmar is the second largest city after Yangon. The most unusual pagodas -Hsinbyume Pagoda (also known as Mya Thein Dan Pagoda) & Mingun Pagoda in Mingun region of Mandalay are attractive reasons enough to visit Mandalay. Sunset at the Mandalay hill, sunrise/sunset at the U-bein Bridge, the Mandalay palace & the pristine Kuthodaw Pagoda are places to visit in Mandalay too.
Detailed guide - Mandalay- 3Day itinerary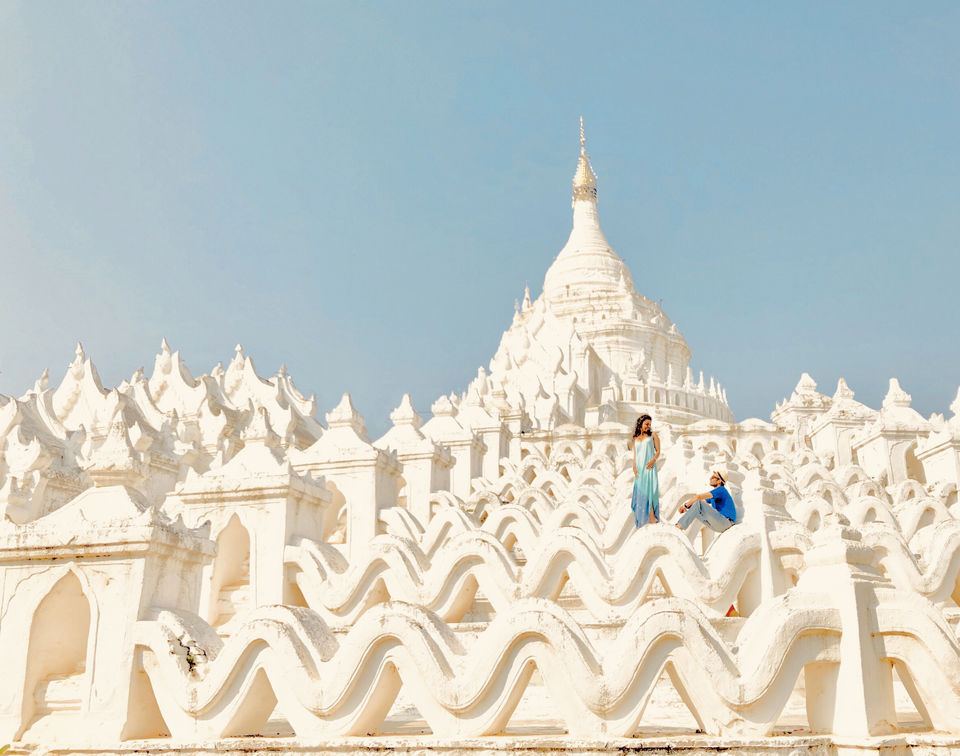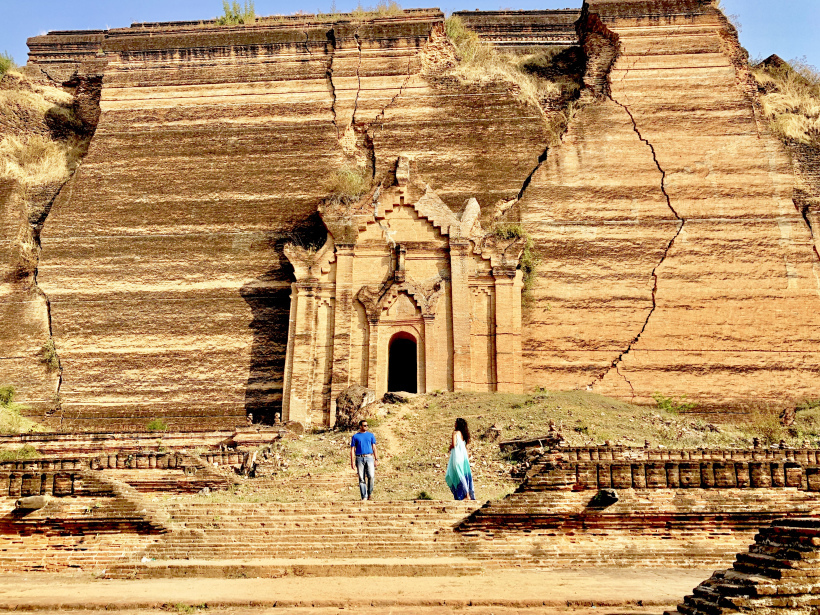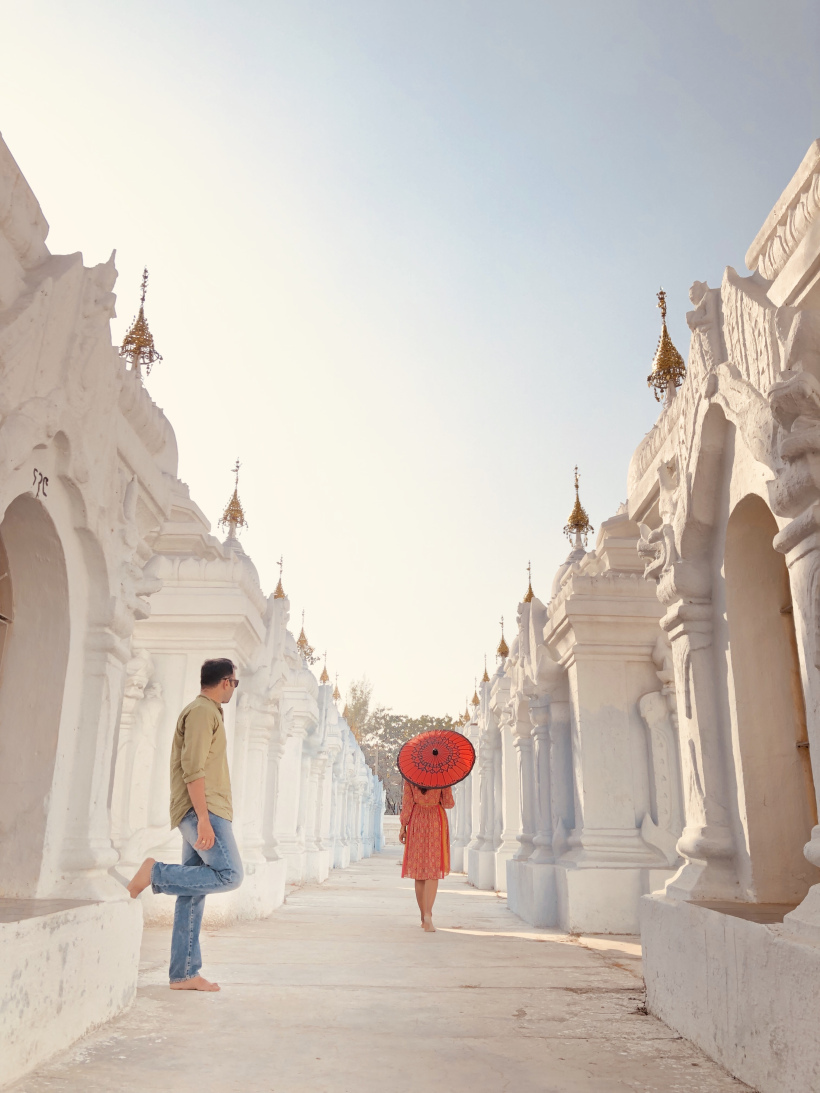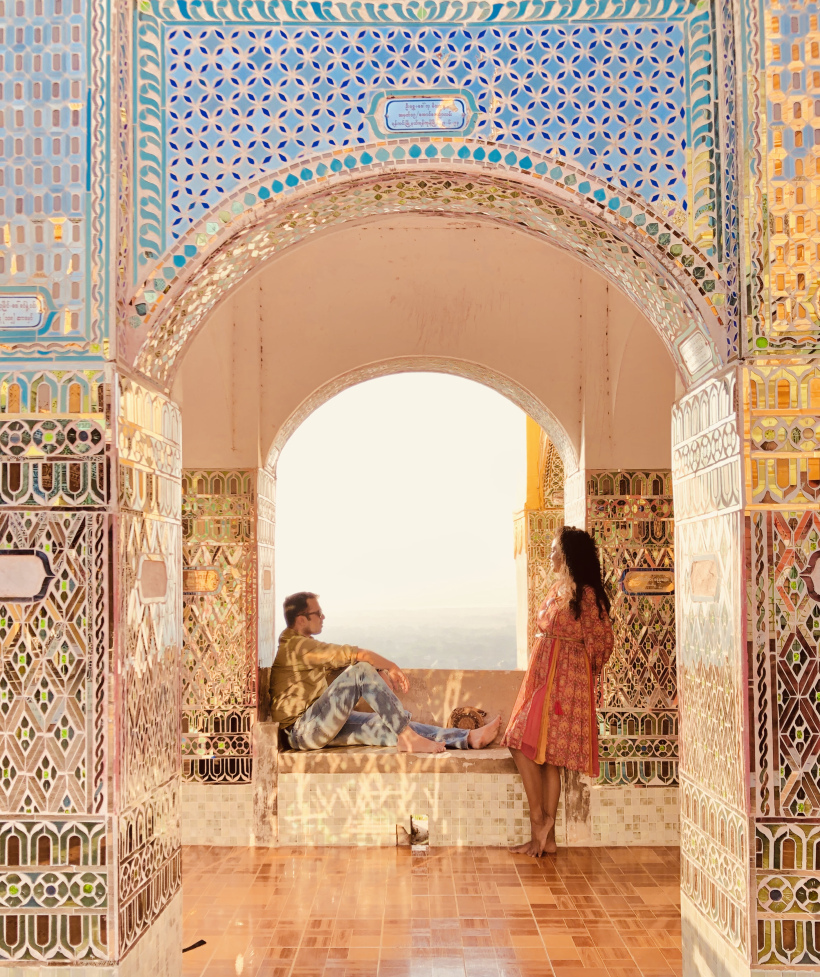 Day13-Day14

Ngapali Beach
We would recommend keeping Ngapali towards the end of your trip as this virgin beach destination is all about unwinding & relaxing along the pristine waters & reclining palm trees. A detailed guide on Ngapali mentioned below would provide you with all the info required including costs.
Detailed guide - Ngapali Beach- Myanmar's best kept secrets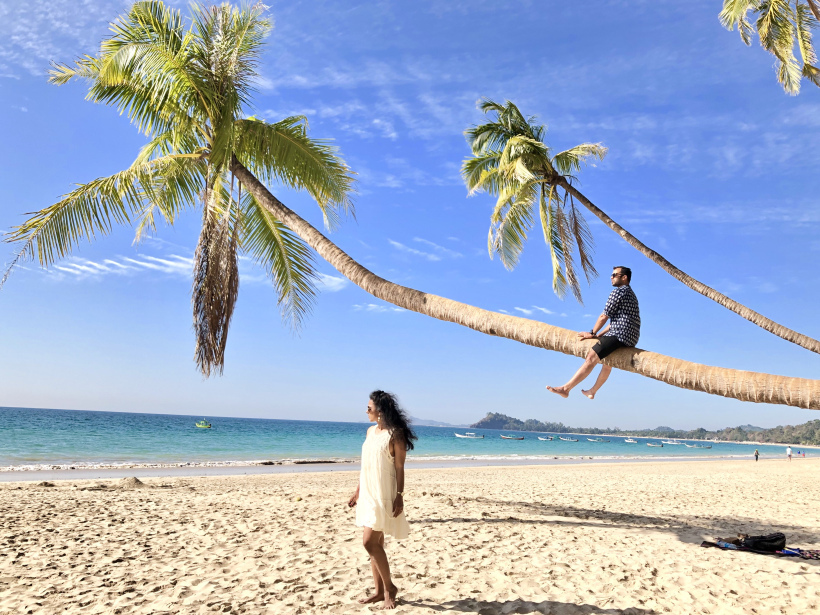 Day15
Yangon
We generally fly in & out of the same cities/airports as it fetches us better rates. Hence we arrived back in Yangon just for the day. We planned to keep our shopping on the last day as it meant carrying around few kilograms lesser in the other cities during our travel.
Shopping: Old Bogyoke market. Those looking for a local flavor, this place is a shopper's delight. From lacquer-ware to the famous Burmese umbrellas, from silverware to cane items, you find a lot of vintage items here.
Tips: Don't get confused with the new Bogyoke market. Also, pls note that the Old Boyoke market is shut on Mondays. So plan you itinerary accordingly.
Local travel in Myanmar cities:
Intracity:
Taxis & tuk tuks are the only options to commute locally in cities like Yangon & Mandalay. Make sure you bargain & fix the price with the driver before starting your ride. Grab cab is a super convenient option in Yangon & Mandalay. It's an app similar to Uber. It turns out much cheaper as compared to local taxis/tuk-tuks. E-bikes are great options in cities like Bagan, Inle Lake & Ngapali. But, make sure you book at least one day on a boat tour at Inle Lake. It is mandatory.
Inter-city:
Buses are a great option to commute from one city to another as it turns out cheaper than flights & all destinations can be covered within 8-10 hours of journey. We chose 'JJ express' for our intercity travels & we must say, we were damn satisfied with their service. They were never late & they offer snacks & blankets too on their ride.
Hotel check-in tips : If you wish to travel intercity through buses, please note that most of the buses reach the destinations early morning. Make sure your hotel bookings/check-ins are scheduled accordingly.
Myanmar Visa
You can only apply for an online Visa for Myanmar. It generally gets approved within a day but we would suggest, you apply it minimum a week before your travel date. It will cost you ₹3600 ($50) from India. Visa on arrival is also available for Indians.
Do check out the below site for Visa from various countries:
https://www.adventureinyou.com/myanmar/myanmar-visa-on-arrival/
Sim Card in Myanmar
Like we mentioned earlier, it's not like a European town, so wifi isn't really strong at many cafes & restaurants. We opted for MPT sim card we were really happy with the network. You can easily pick up the card the airport itself & recharge stations for the same are available easily too.
MPT sim cost for 15 days(includes 16 Gb data) - 20000 kyat approximately
Dress code tips: Please carry shoes that are easy to remove. You need to take off your shoes before entering all the pagodas & temples in Myanmar. Strappy garments & outfits above knee length(shorts or short dresses) are not allowed inside either.
Any further queries welcome.