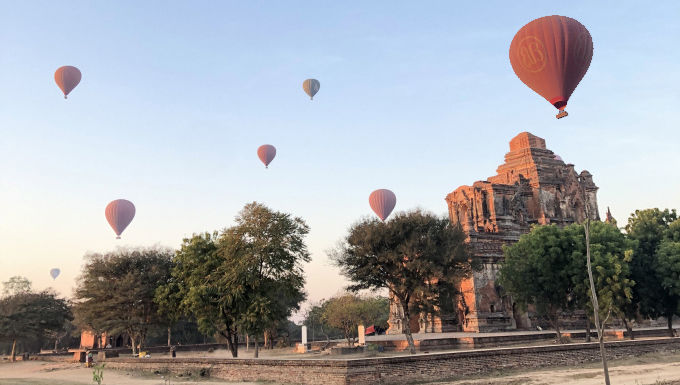 This ancient charming city in Mandalay region of Myanmar is a wanderer's paradise. Bagan, the land where the sun rises is nothing less than a scenery. Still quite unexplored, it's already on its way to becoming Unesco's World heritage site. You feel you belong to a different world while surrounded by different sizes of stupas & pagodas & more than 2000 temples that are widely spread across.


How to reach Bagan:
For a decent budget & a comfortable journey, a bus ride from Yangon(9 hours), Inle Lake(8 hours) or Mandalay(4 hours) should work well. We entered Bagan from Yangon by JJ bus service ($17) which was an 'at ease ride' offering snacks & blankets. A cab ride from bus station to the hotel would cost approximately 8000kyat.
If you wish to travel by flight, Nyaung-U would be the closest airport.


Entry fees for Bagan:
In a bid to conserve this cultural heritage, the government has introduced an entry fee of 25000kyat per person that you need to pay at the entrance checkpoint. Any cab driver or hotel pick up will help you pass this check point before entering the archaeological zone.
Pls note this entry fee is inclusive of entries to all the temples & pagodas in Bagan & you don't need to pay extra anywhere else.




Where to stay at Bagan:
There are 3 main areas to stay, Nyaung-U, Old Bagan & New Bagan. Nyaung-U offers you more accommodation options & at a very good rate. Nyaung-U also has a lot of food & shopping choices too. Temples of Old Bagan & New Bagan are easily accessible by rented bikes or cars. Old Bagan has swanky options. If you are looking for a luxury stay, it's the right place for you. We wouldn't really recommend New Bagan as it's a little far away from the temples but it also has a lot of reasonable hostels & hotel options.


Getting around Bagan:
To explore this archaeological heaven, you can rent an e-bike for approximately 7000kyat or $5 per day. These bikes are easy to find in rental shops around all the hotels & hostels. Please make sure you check everything before you rent the bike, for eg. batteries, mirrors, tyres, etc.
If you are not a bike person, or if you're travelling with your family, you can ask your hotel for car rentals. A good deal should cost you somewhere around 45000kyat or $30 for an entire day. If you only wish to book it for the sunrise ride (as its dark & it's difficult to figure out roads on the e-bike), it would be somewhere around 12000kyat.




Best time to visit Bagan:
Bagan is hot most of the year. Actually, November to February would be the best time to visit not only Bagan, but anywhere in Myanmar for that matter. The temperatures are slightly low during this time as compared to the 'March's to 'May's as the temperatures cross 40 degrees C.
How many days would you need in Bagan:
We recommend AT LEAST 3 sunrises & 2 sunsets in Bagan which makes it minimum 3 days.


Things to do in Bagan
1.Watching the hot-air balloons during sunrise: This was one of our main reasons to visit Bagan. Imagine the morning sky changing colors from sunrise greys to dreamy oranges & yellows. And somewhere in the backdrop, thousands of balloons rising magically in hazy, misty surroundings. This experience is nothing less than a dream.
You can view this either from the hill top or a temple top. That's why we recommend at least 3 sunrises so that you can experience both.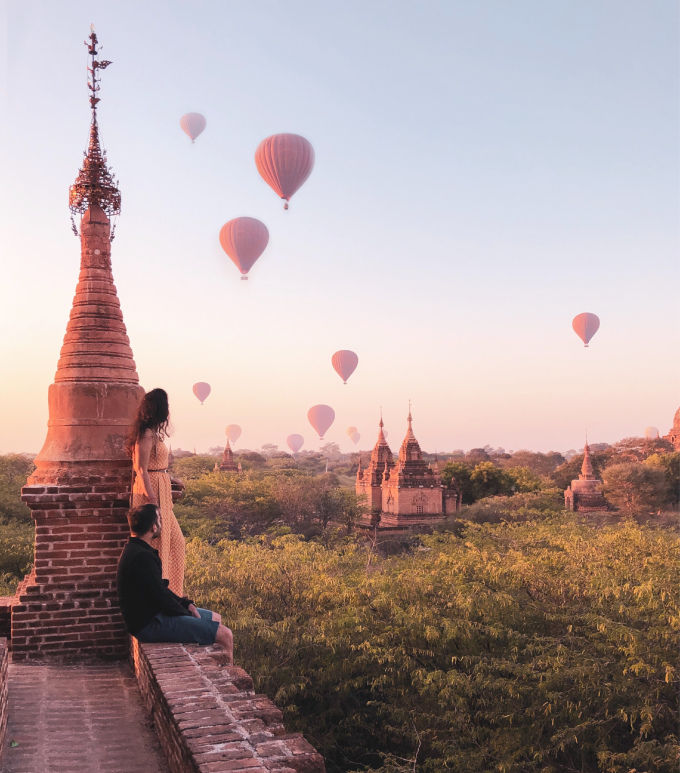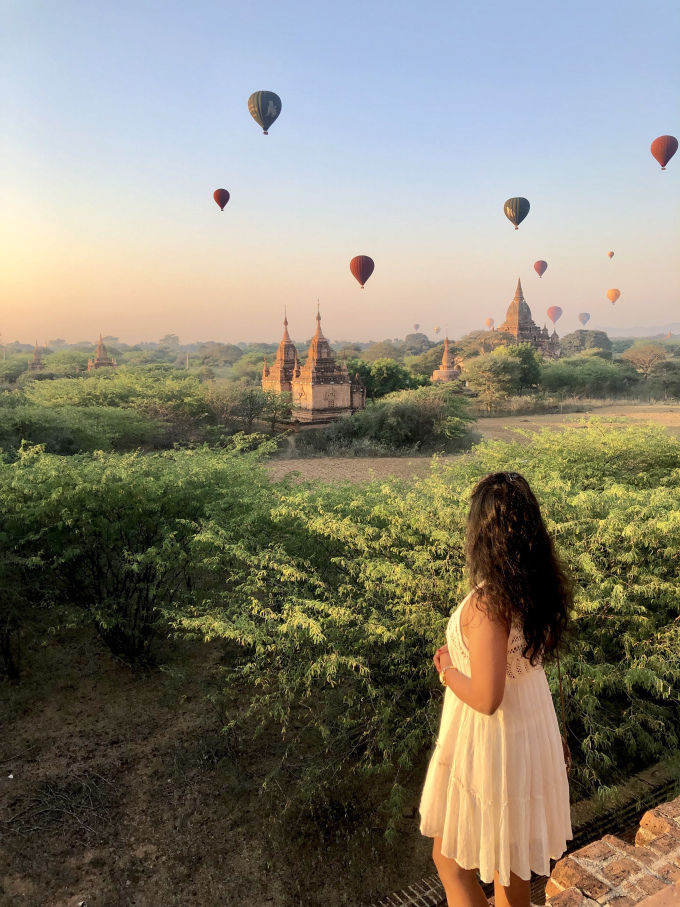 2.Taking a Hot air balloon ride: We have done the hot air balloon ride in Cappadocia, so we skipped it in Bagan. However, it's one of a kind experience & if you have never done it before, you should definitely try it here.
Do check out Things to do in Cappadocia
3.Exploring best temples in Bagan: There are more than 2000 ancient temples(including stupas & pagodas) spread across 40 miles of Bagan. They can be explored on e-bikes or by car. Some of the best temples you shouldn't miss would be Ananda temple, Dhamma-ya-za-ka(sunrise temple), Dhammayangyi temple , Thatbyinyu temple, & Shwe San Daw Pagoda.
Dress Code for temples: Make sure your knees & shoulders are covered before entering the temples. You need to take off your shoes before entering all the pagodas & temples in Myanmar. So don't forget to carry shoes that are easy to remove.
Tips : The backside of the Dhammayangyi temple is quite desserted & makes a great panoroma for your pictures.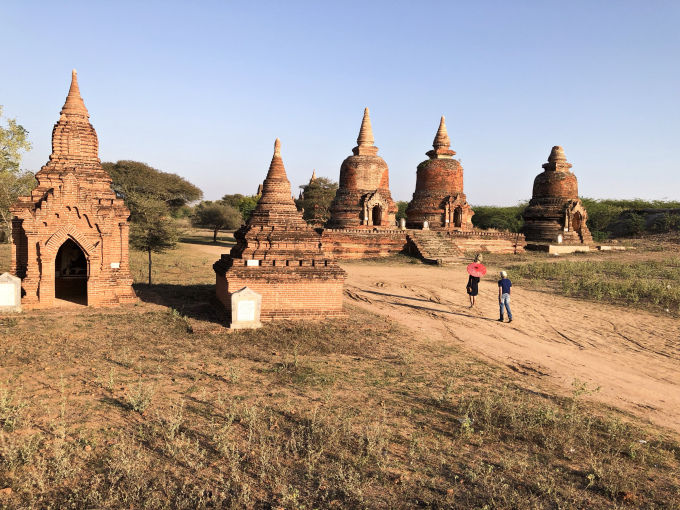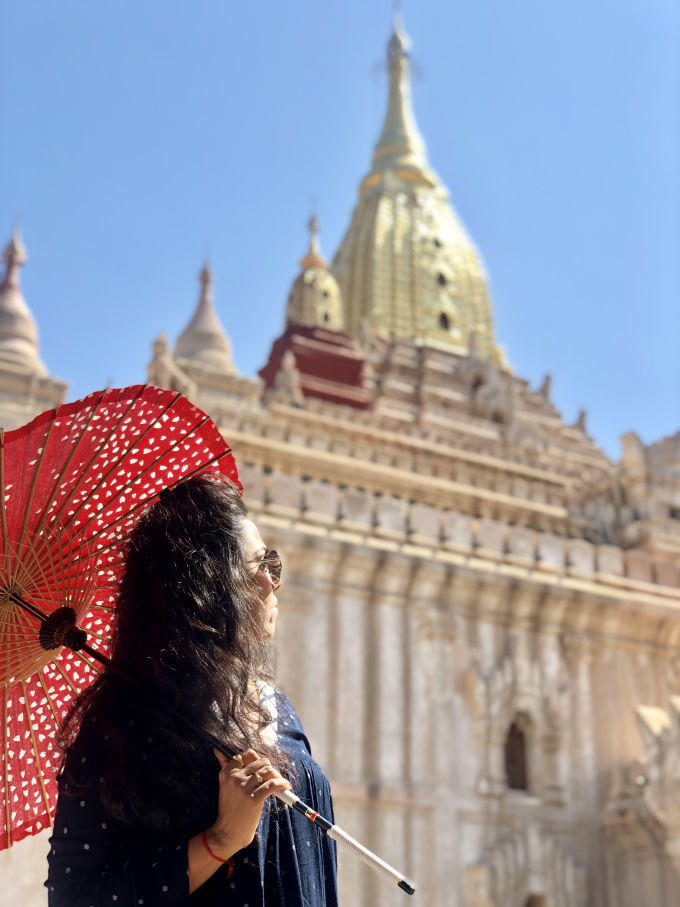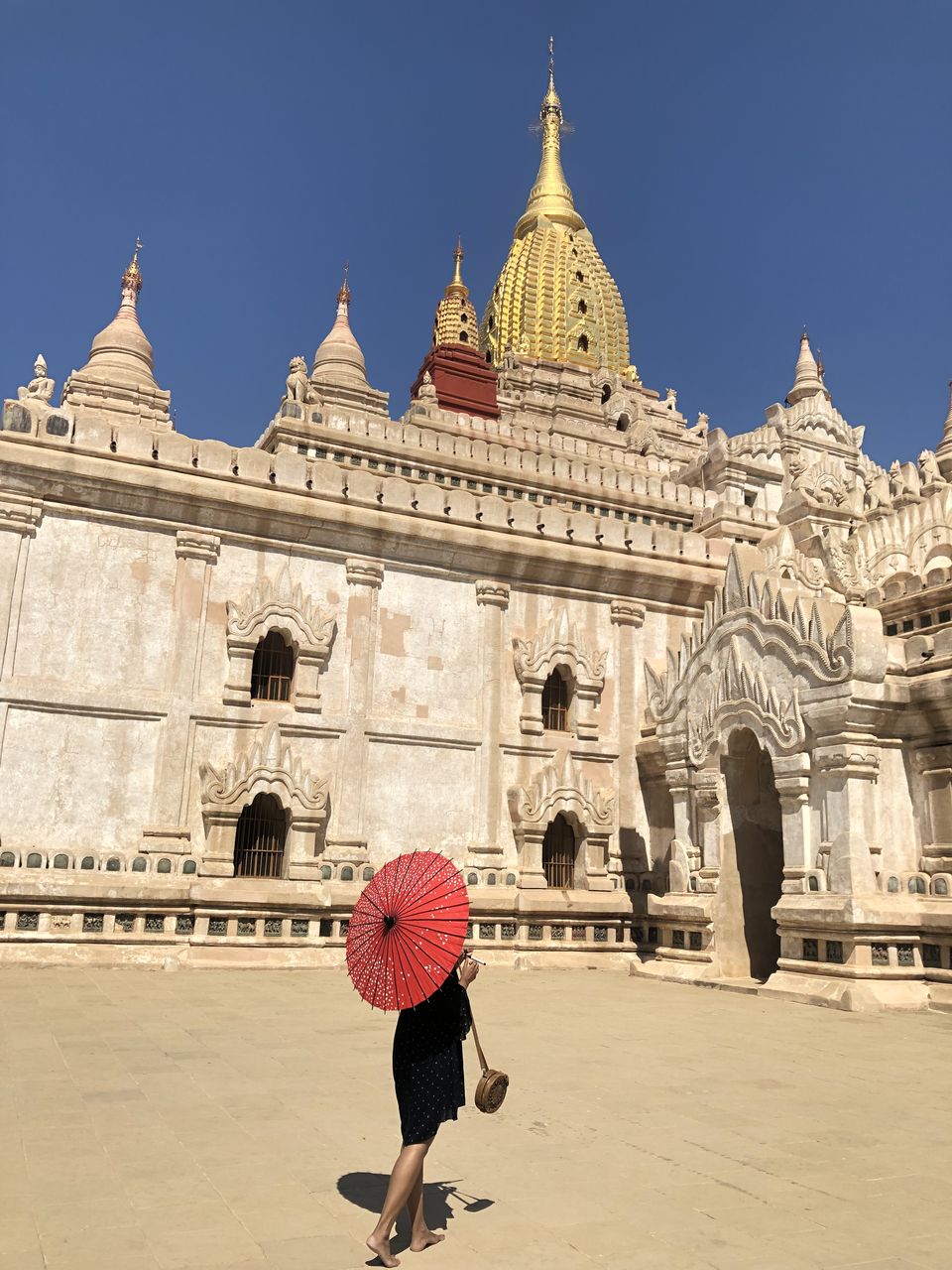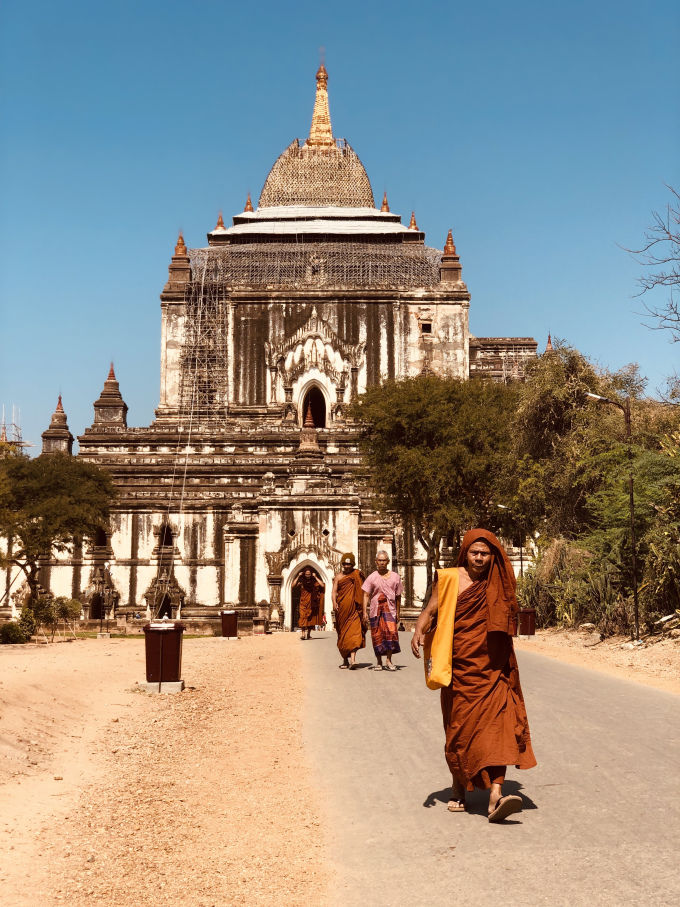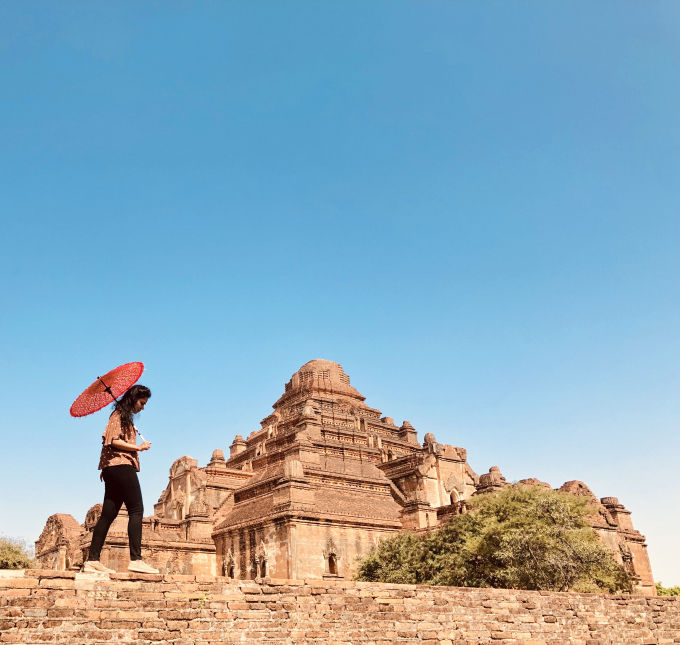 4.Watching sunrise/sunset on top of a secret temple: You don't really 'understand' Bagan, if you don't end up doing this at least once during your entire stay. Till 2015, all the temples were open to the tourists for climbing. To prevent the further damage to these ancient ruins by a few clumsy visitors, the government has put a ban on climbing most of the temples. However, there are a few "SECRET TEMPLES IN BAGAN" that can still be scaled. Take help from locals or your hotel staff. They will help you with these temple locations.

TIPS: Please be very very careful while climbing these temples. Sometimes the stairs to climb are partly damaged or sometimes the roof is too low to hurt yourself. Also, make sure there is no damage caused from your end.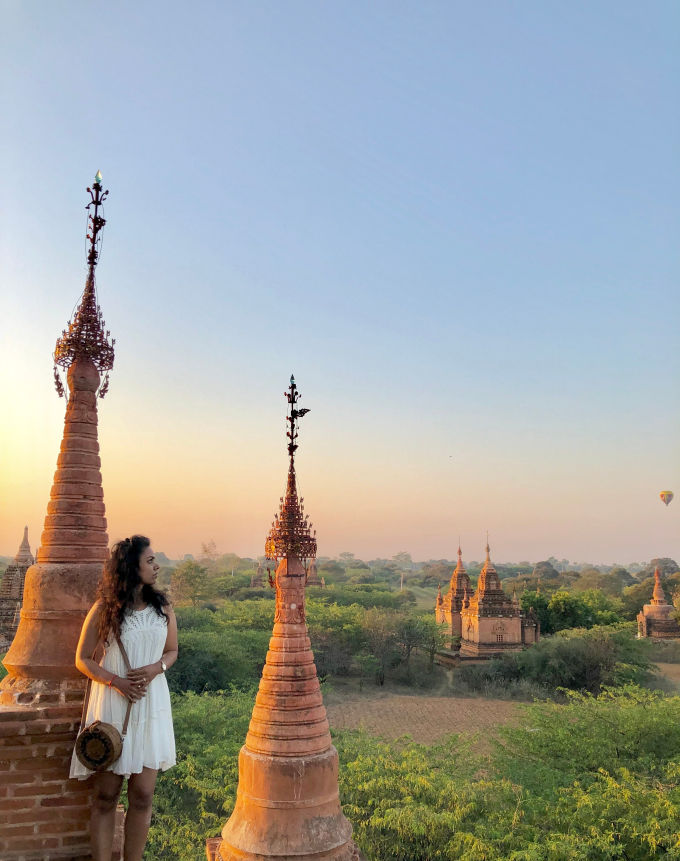 5.Exploring the Minnathu village: Tired of exploring temples? Wander around this cute little village where you get to see how the locals make a living from the products they create themselves. It's easy to get here on your e-bike.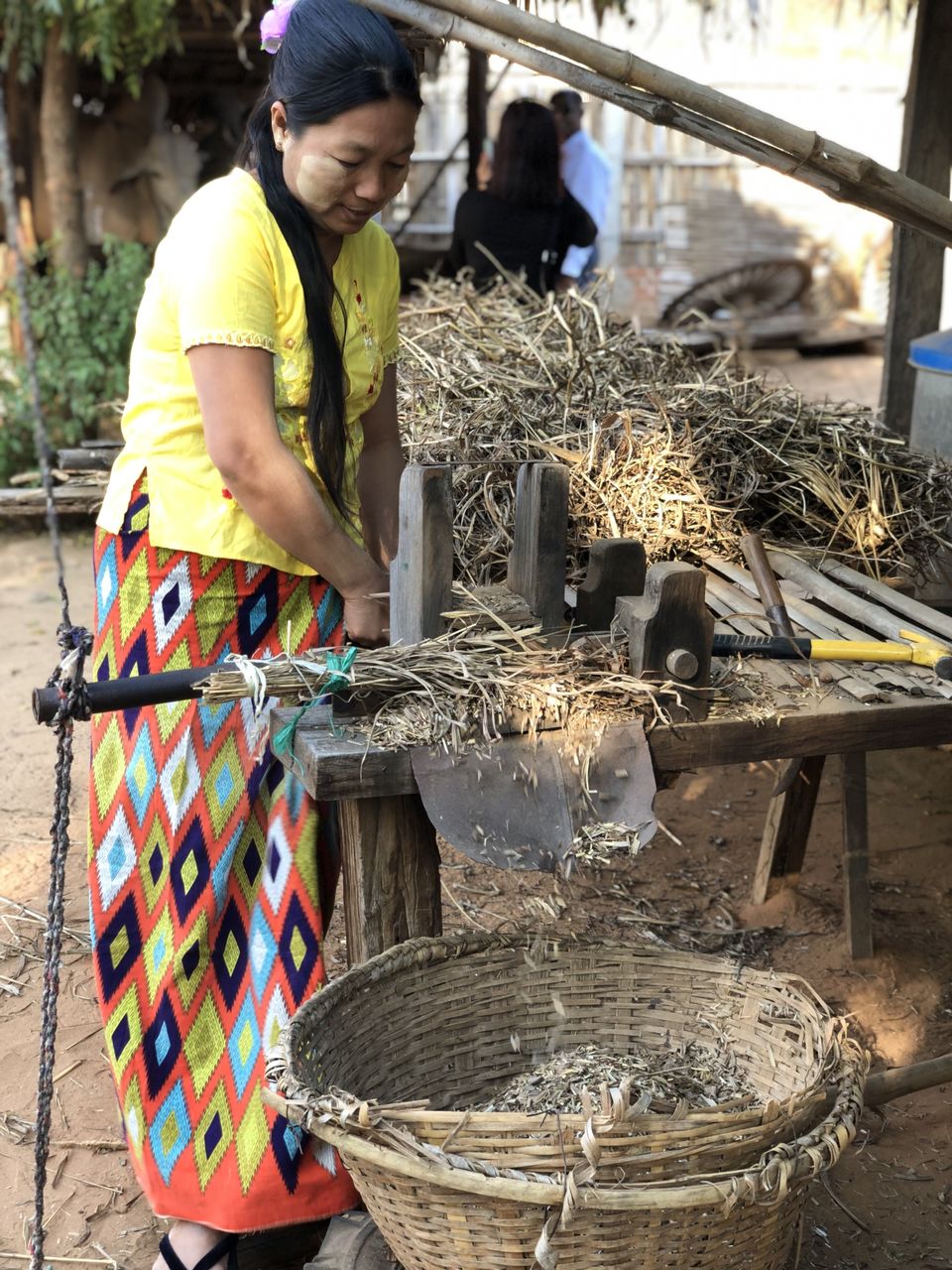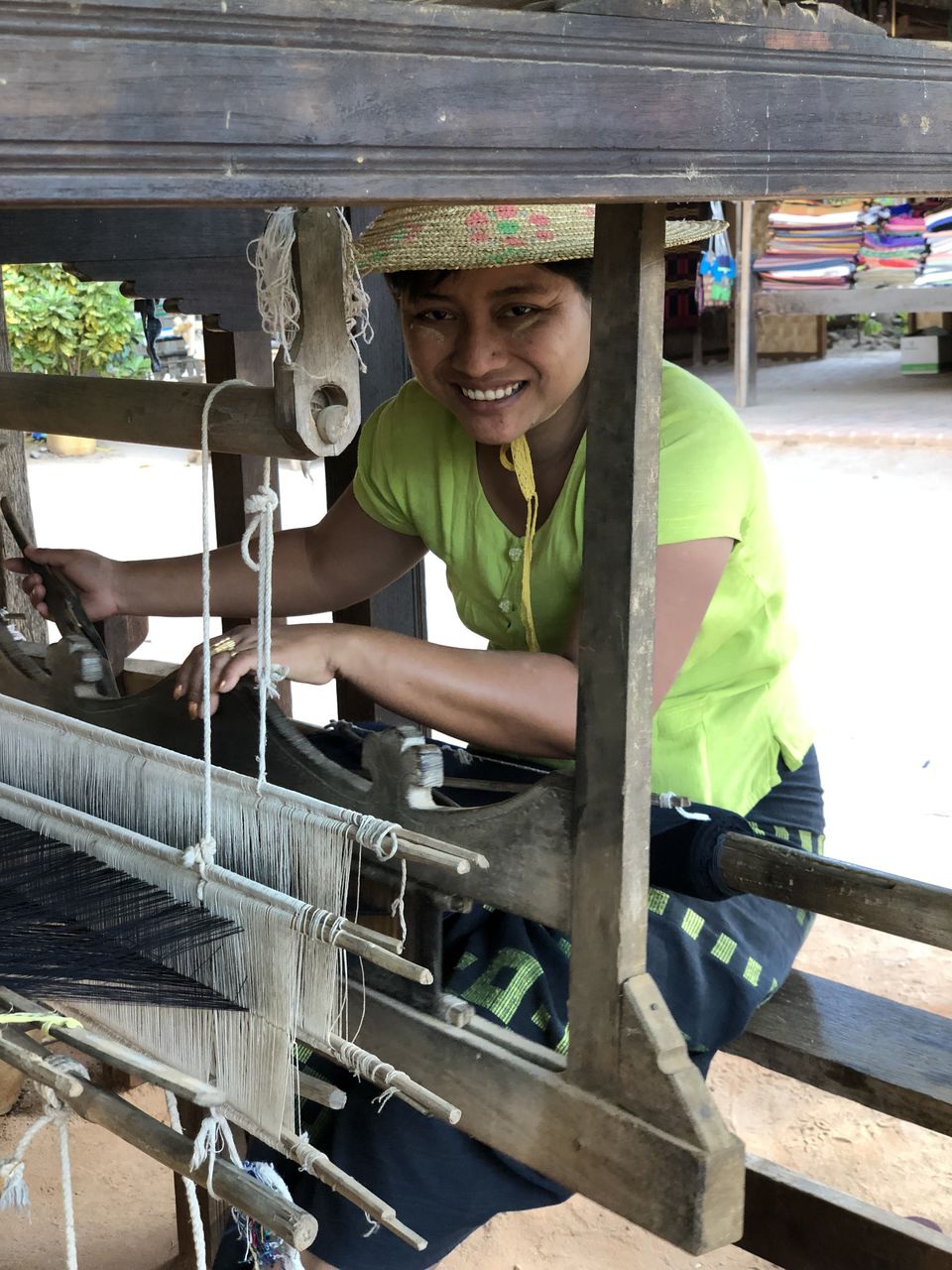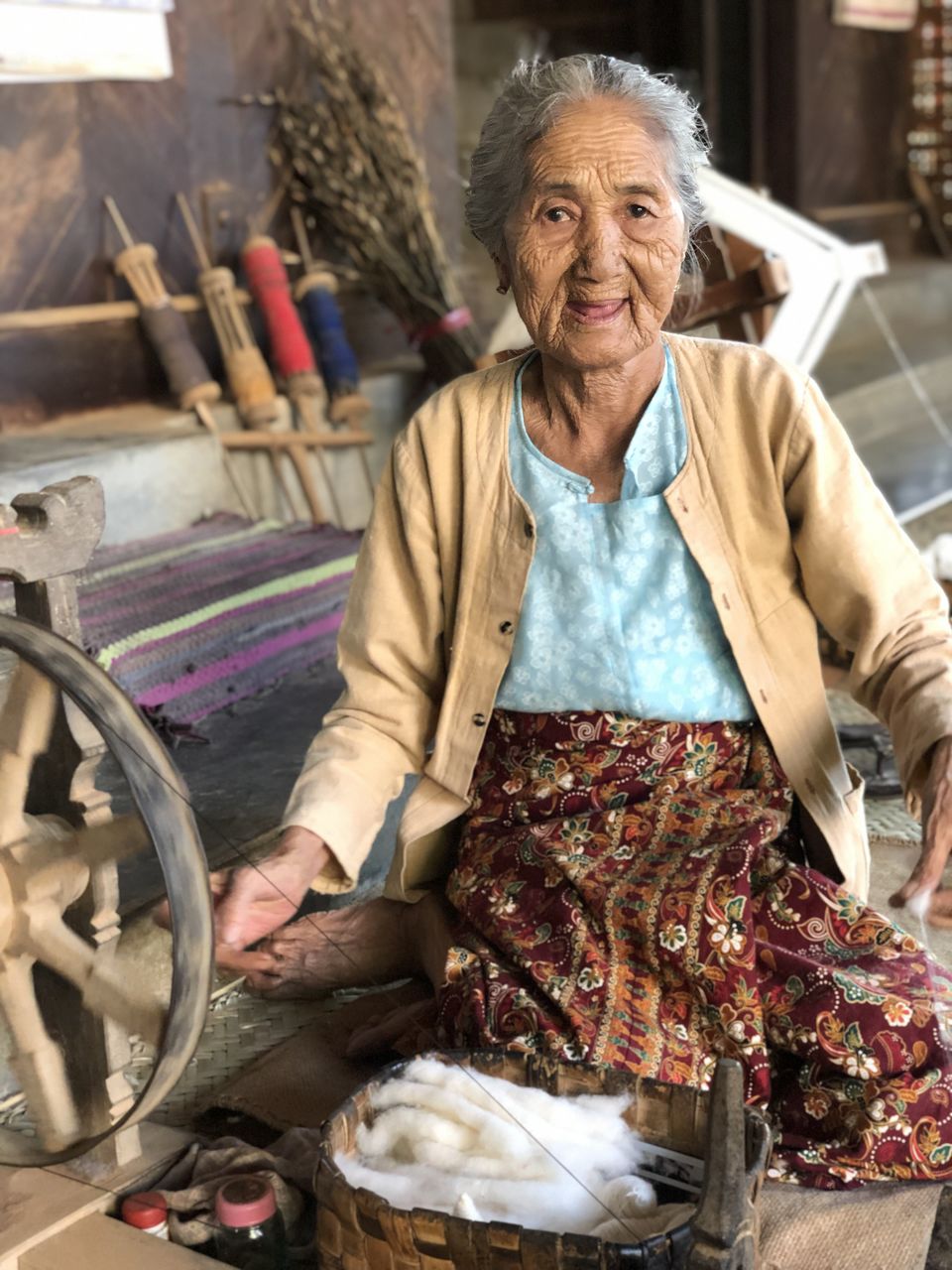 6. Try Tanakha with some local sellers: Tanakha, an organic paste made from the bark of tree is generally applied by one & all in Myanmar as a protection from sun. It also prevents from ageing & makes your skin smoother. We love spending time with the natives so we had to put this on our recommendations. Trying tanakha with the local sellers (found outside most of the temples) could be quite a fun thing to do.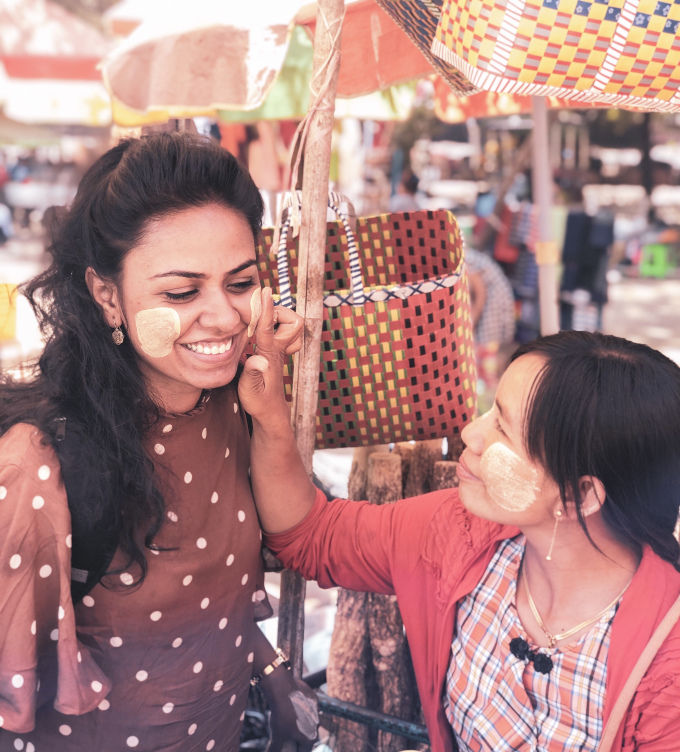 7. Rent an e-bike: E-bike- A clever thing started by the government to avoid pollution while making it easy for the tourists to hop around cost effectively. Wandering around the e-bike, hopping around the stupas & pagodas & figuring out your own secret temples is quite an adventure.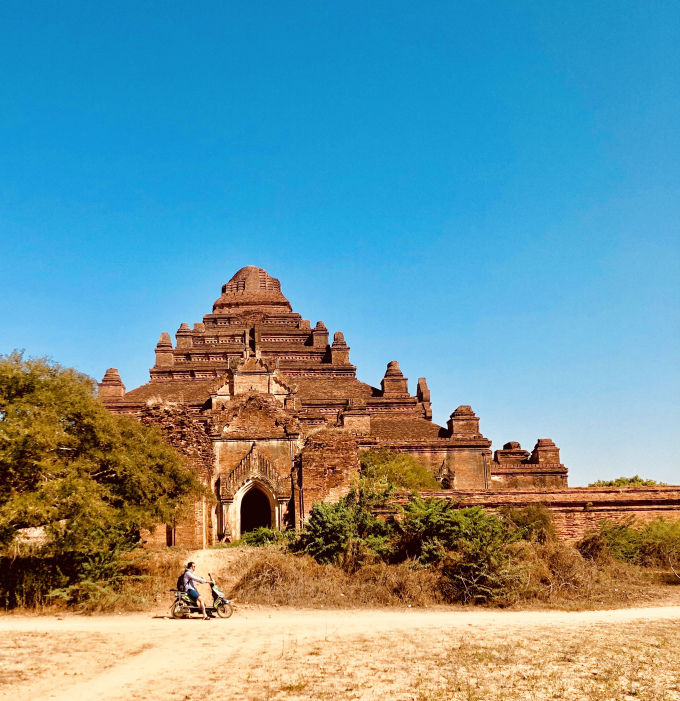 Two of our favourite restaurants in Bagan:
1.Sharky's
2.The Moon 2
For further explorations in Myanmar, do follow the below mentioned links :-
Ngapali Beach - Myanmar's best kept secret.
Any further queries welcome!
Do follow our page on Instagram - abagfullofmaps & Facebook - abagfullofmaps

COSTS: PLS NOTE THE COST OF THE TRIP MENTIONED HERE DOES NOT INCLUDE FLIGHT TICKETS FROM INDIA TO MYANMAR