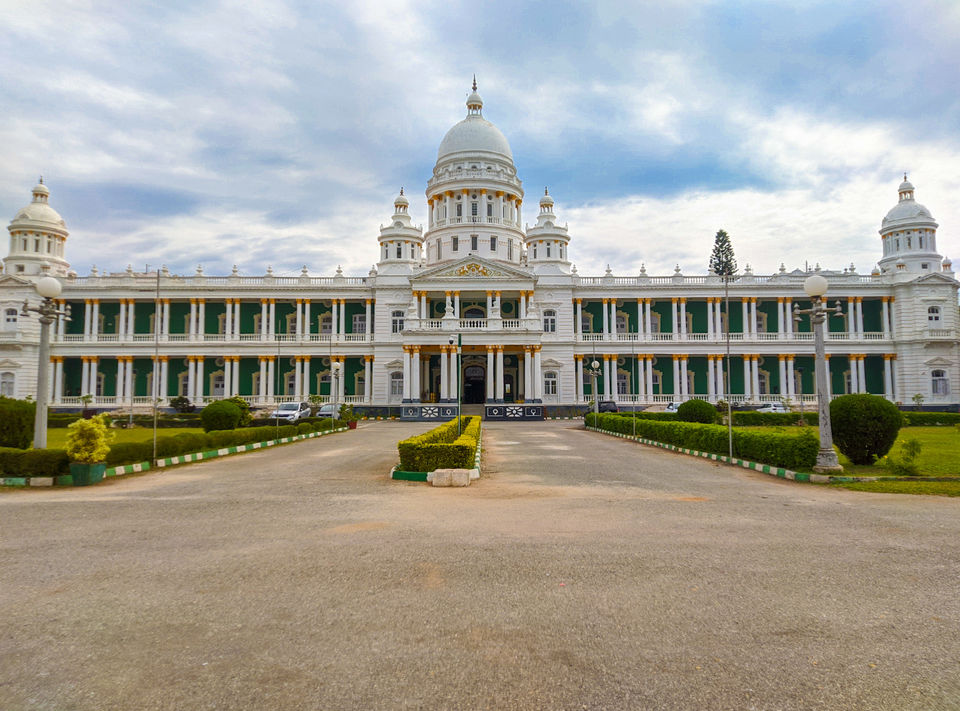 The Lalitha Mahal Palace is a heritage hotel in Mysuru (Mysore), Karnataka.
Cost: Approx. ₹ 3,000 per room per night (incl. of breakfast and taxes)
The foundation stone of this Palace was laid by Maharaja Krishnaraja Wadiyar IV in November 1921 making it a 100 years old in November 2021. It took 10 years to complete and was finally handed over to the Maharaja in 1931.
The Palace is said to be modelled after St. Paul's Cathedral in London and has been built in neoclassical architecture.
The Indian Tourism Development Corporation converted this Palace into a hotel in 1974 but since 2018, the hotel was handed over to Jungle Lodges and Resorts (JLR) to manage. Recently, there were rumours that the Tata Group offered to take over the hotel.
Mysore is known as the land of palaces and royalty. After the Mysore Palace, this Mysore's 2nd largest palace.
Don't forget to read till the end for a couple of tips/fun facts.
Interiors
The grandeur and opulence of the interiors will baffle you starting with the immaculately polished grand Italian marble staircase resembling glass that welcomes you. (I imagined myself gliding down these stairs as if I were in a Bollywood film à la K3G..)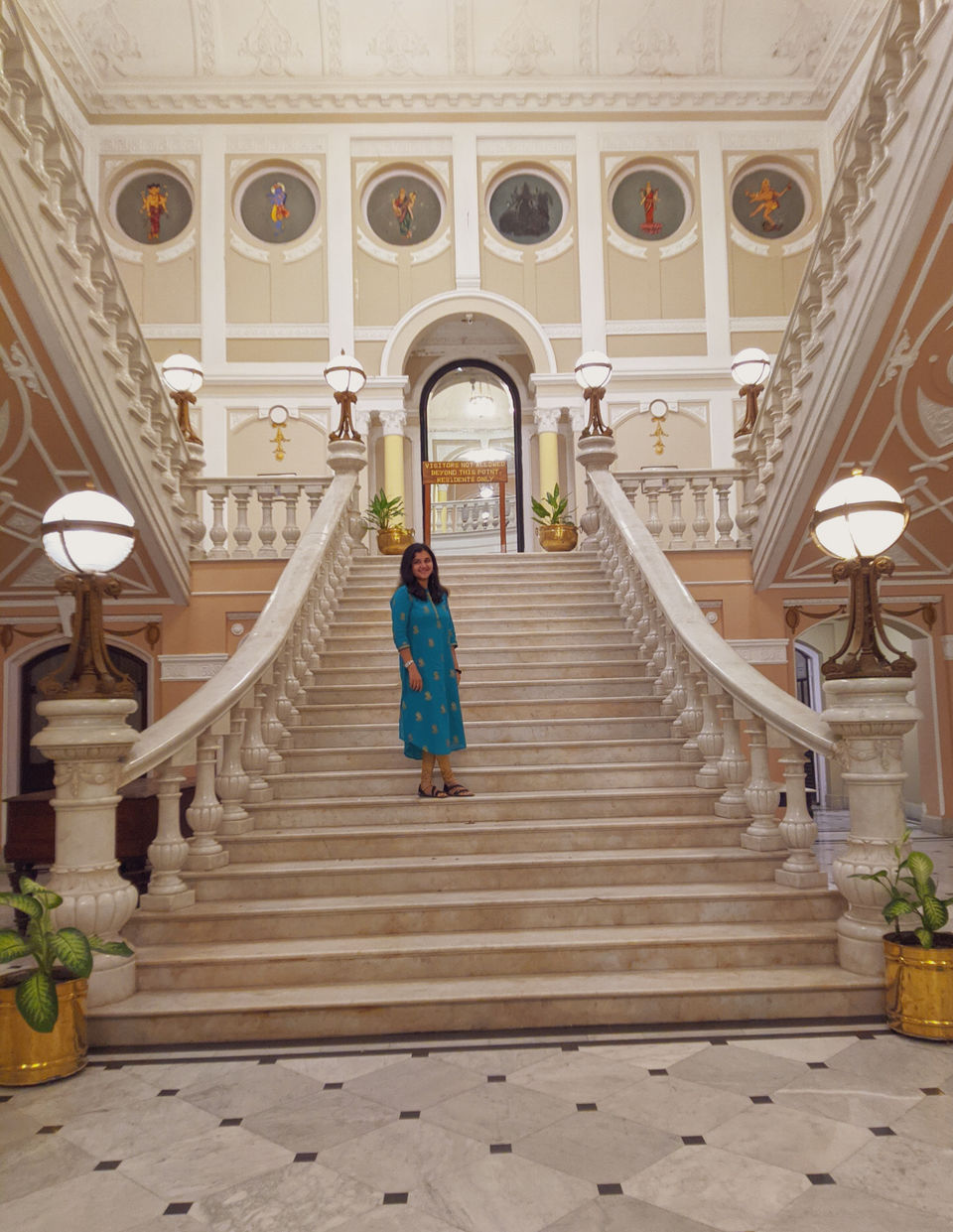 (..Or running from my room across these corridors to welcome my imaginary husband.)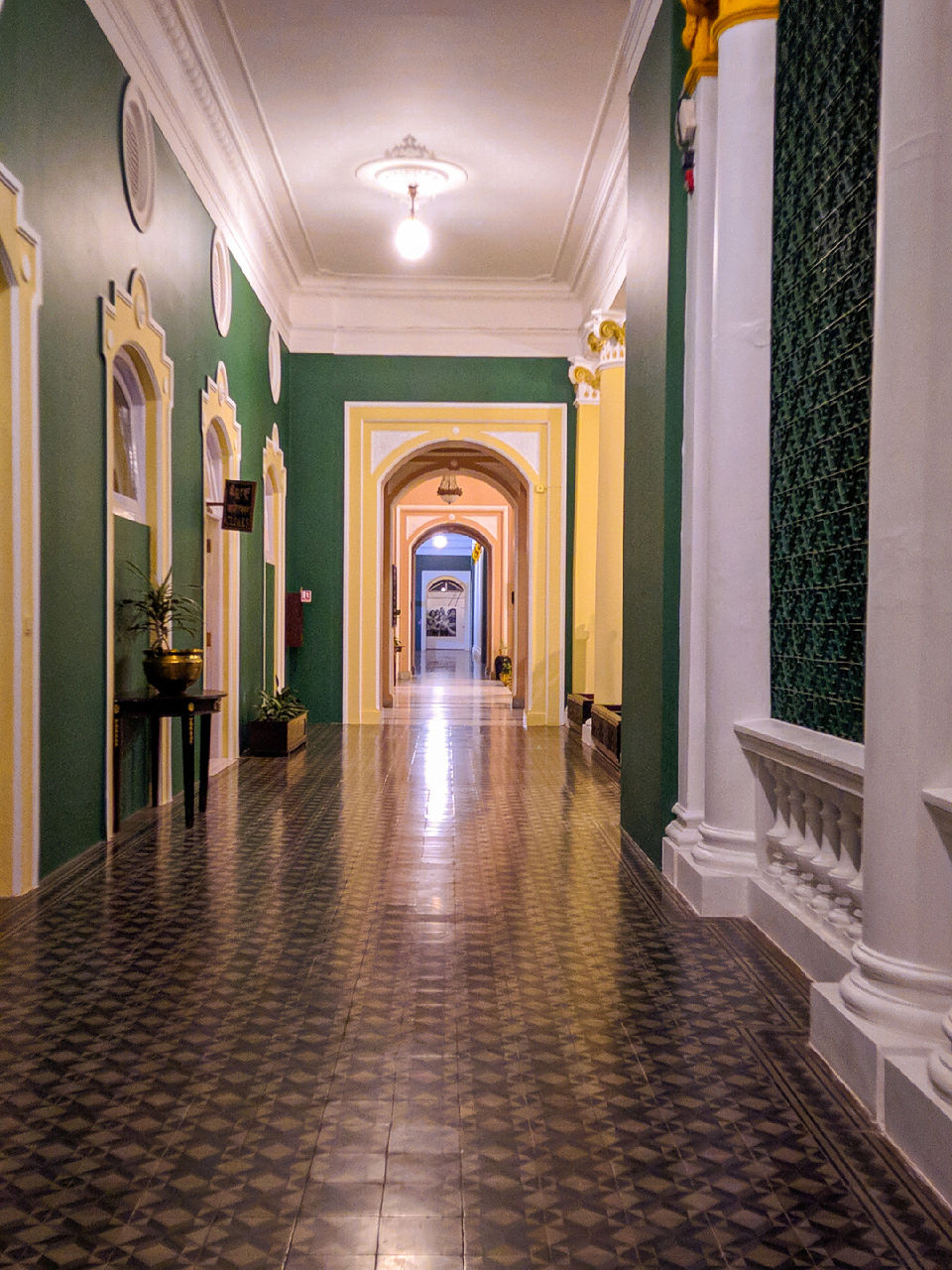 The exquisite interiors, majestic rosewood furniture, wooden floors, patterned floor tiles, imported lush carpets and decorative motifs all add to the palace's opulence.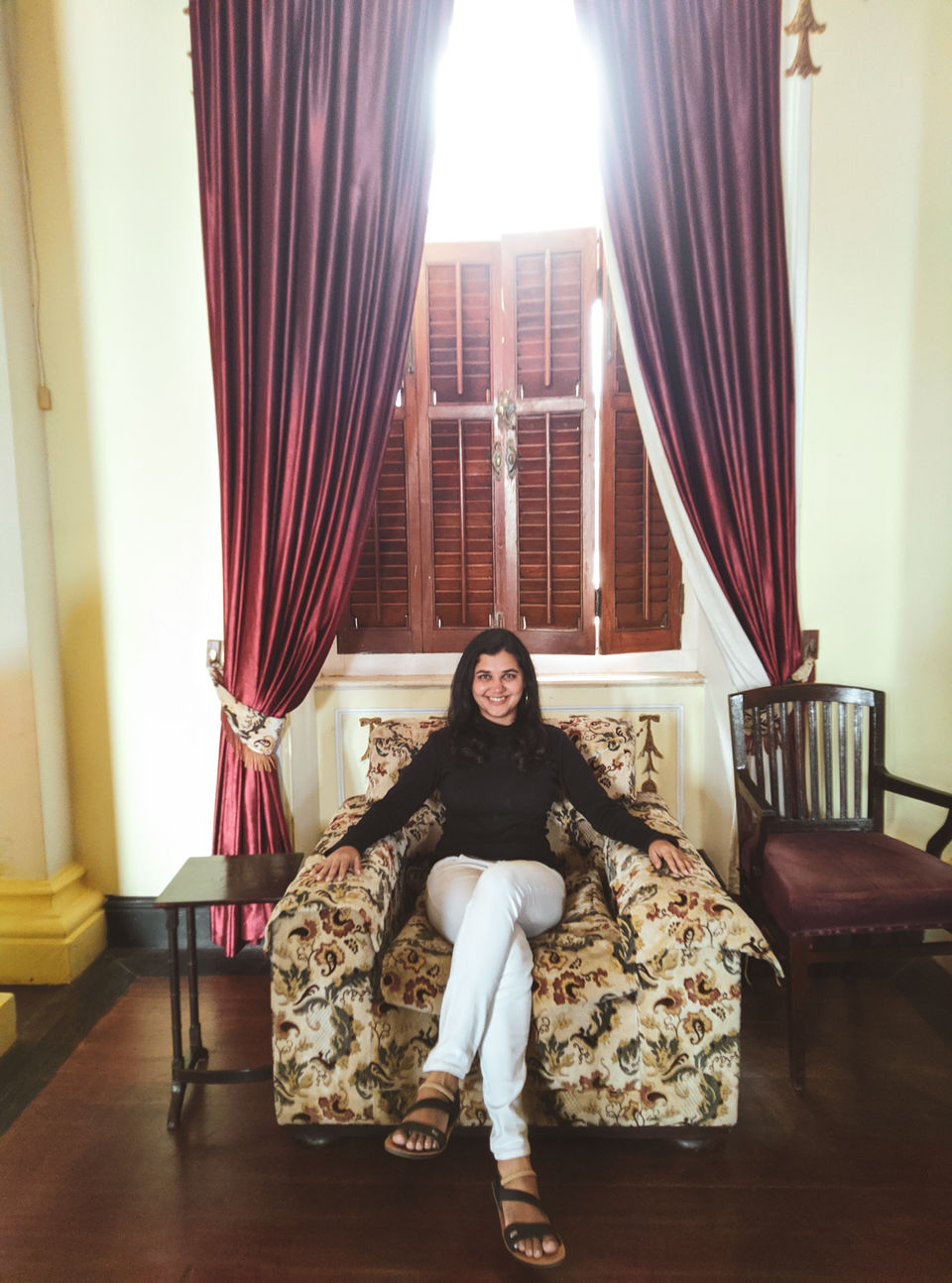 Dining
There are two regal, spacious banquet halls/ballrooms with Belgian glass domes skylights located beyond the foyer on either side of the marble staircase, one of which has been converted into an in-house dining area called Sapphire (serving all 3 meals of the day). So you can literally have breakfast like a king or lunch like a prince ;)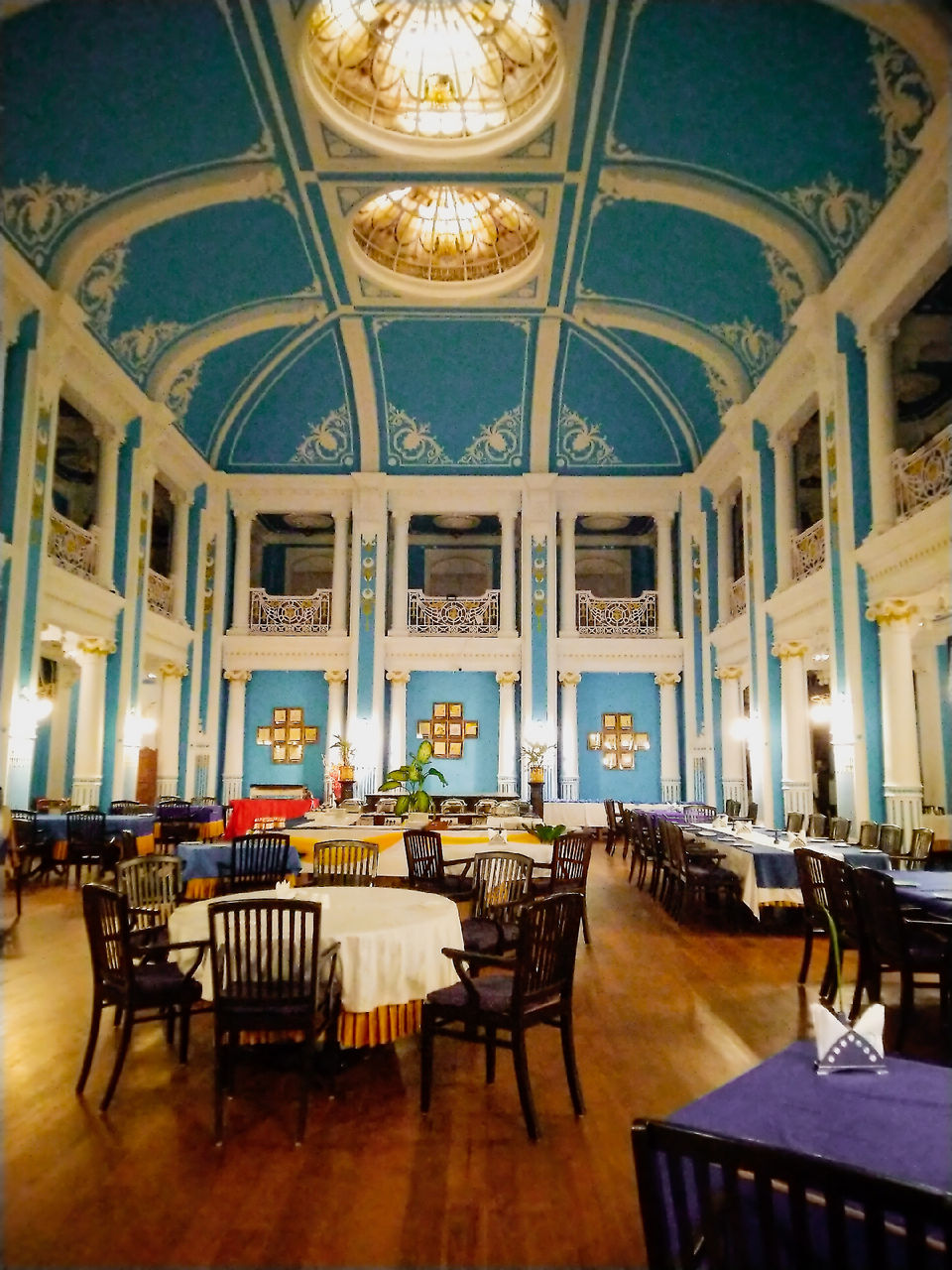 The wooden floors of these are said to have springs to adjust its height whose lever I think I chanced upon.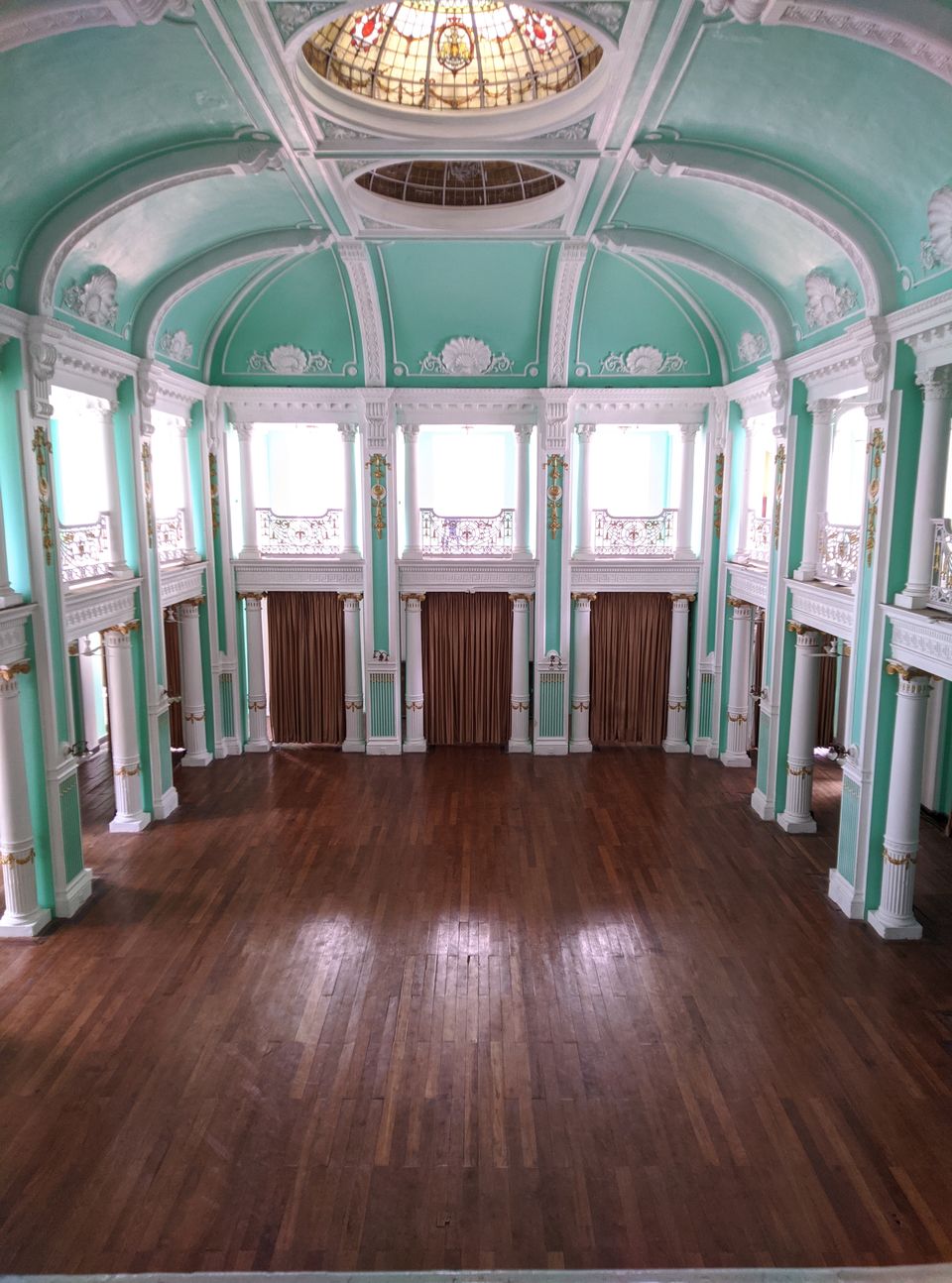 Rooms
The Palace is two-storeyed and has rooms on each floor. The rooms are well-decorated with period furniture and you will feel like royalty living in them especially if you opt for the Heritage, Viceroy or Executive Suite.
Apart from the suites, they have Deluxe rooms, Classic/Standard rooms, Duplex rooms and even a Turret room (housed in the tower of the Palace). It houses a total of 54 rooms+suites.
Depending on which accommodation you pick, you could sleep in poster beds, sit on velvet arm chairs, admire yourself in Belgian mirrors and even enjoy a good soak in a 1924 bathtub.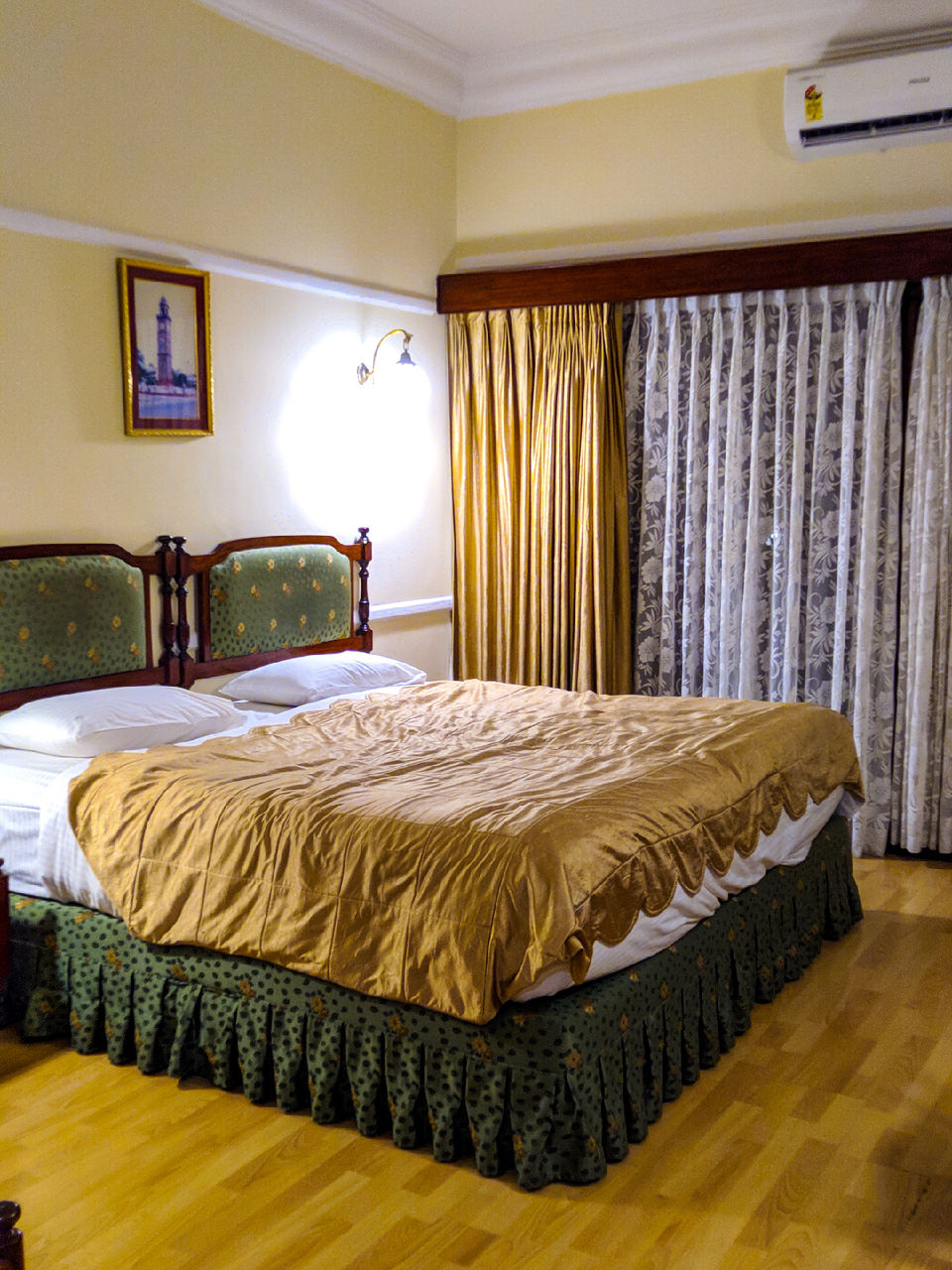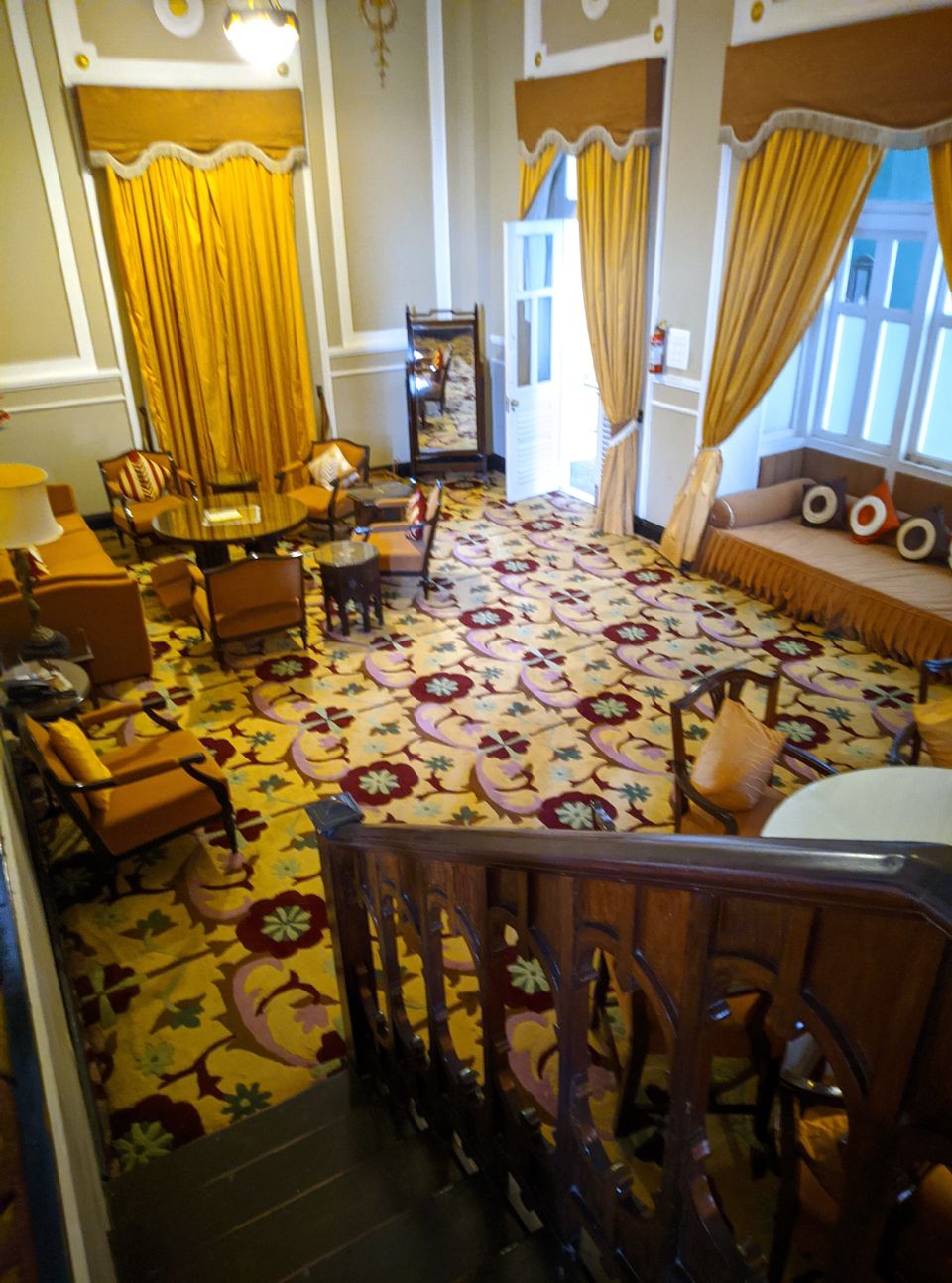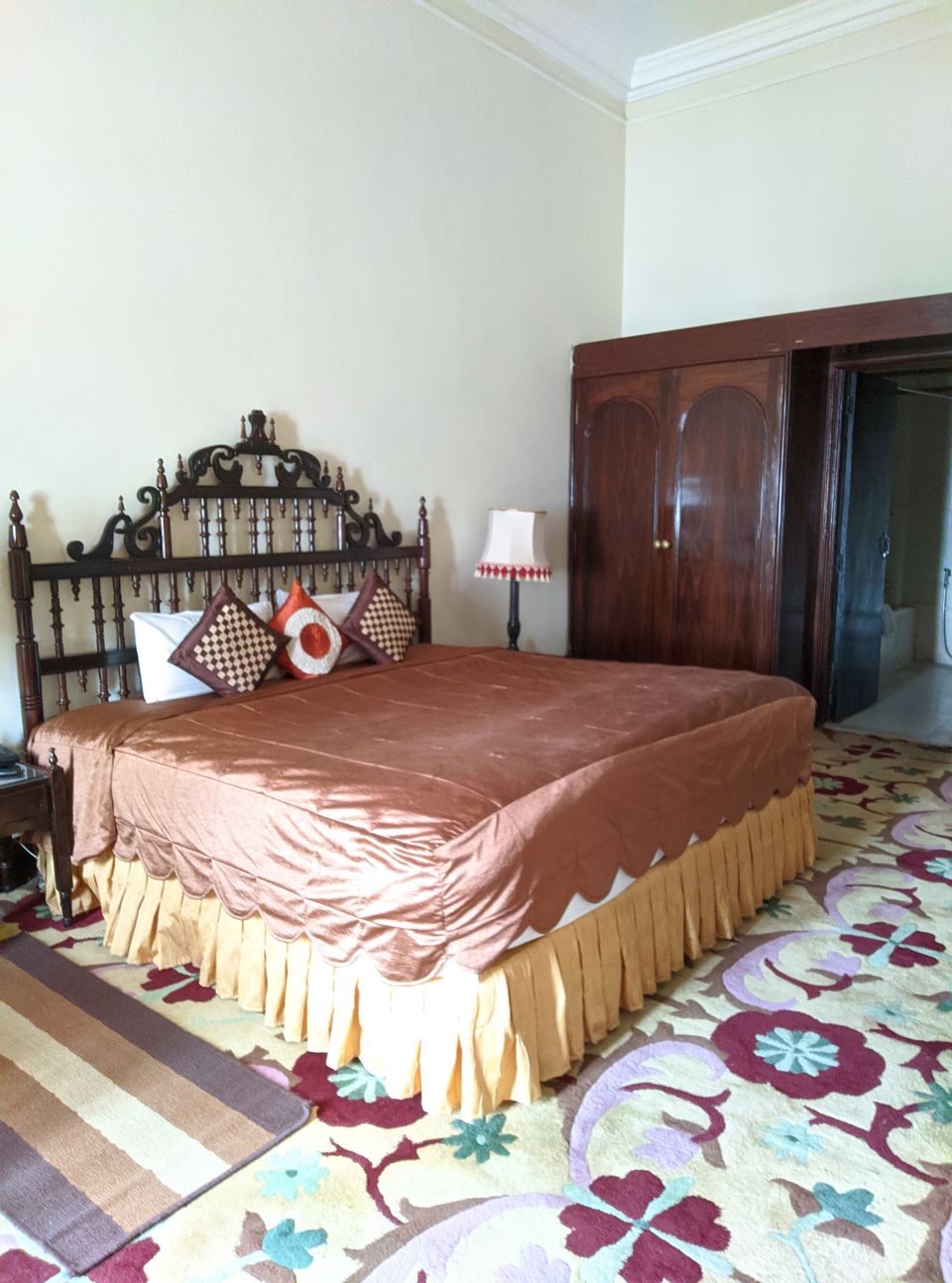 Recreation
Guests can also enjoy the swimming pool (which isn't in use currently due to Covid), jog around the gardens on the jogging track, play billiards, chess or tennis. There's also a vintage bar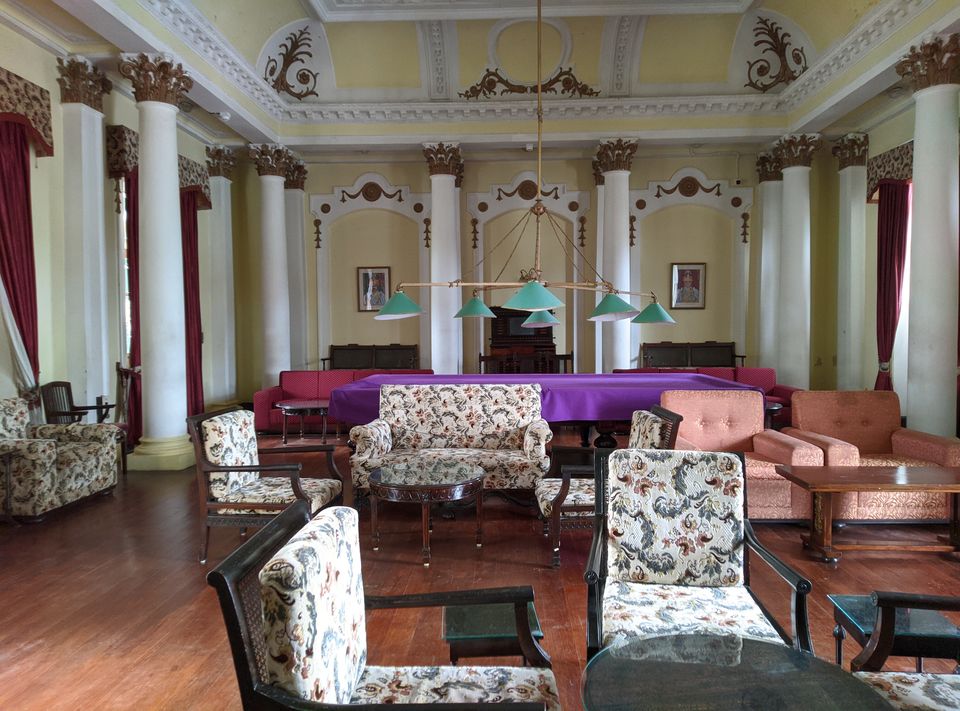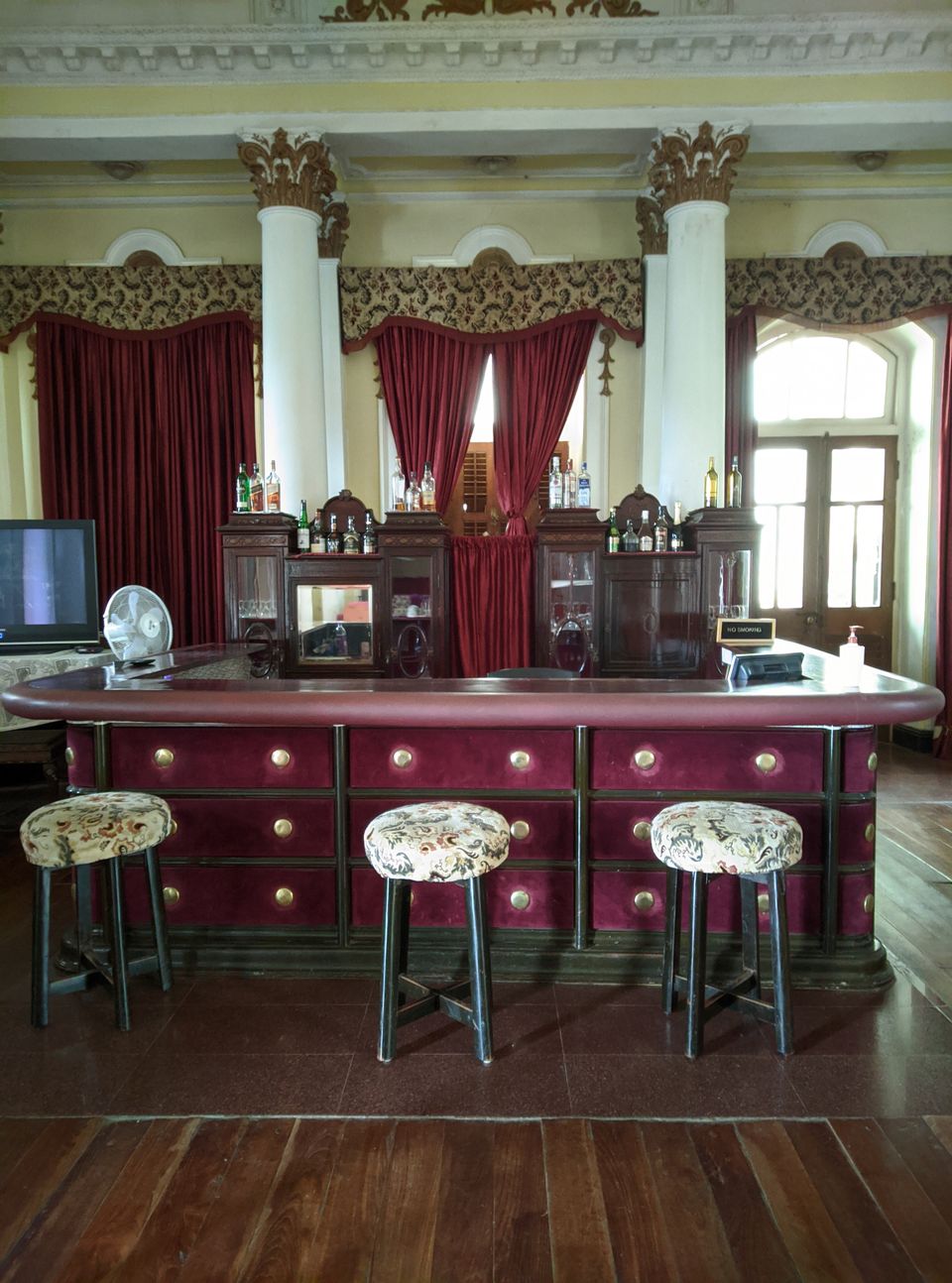 Tip #1
A hand-operated heritage lift imported by the then Maharaja from England in 1921 has been preserved and can be seen near the foyer. You can even request the manager to ride in it (like I did).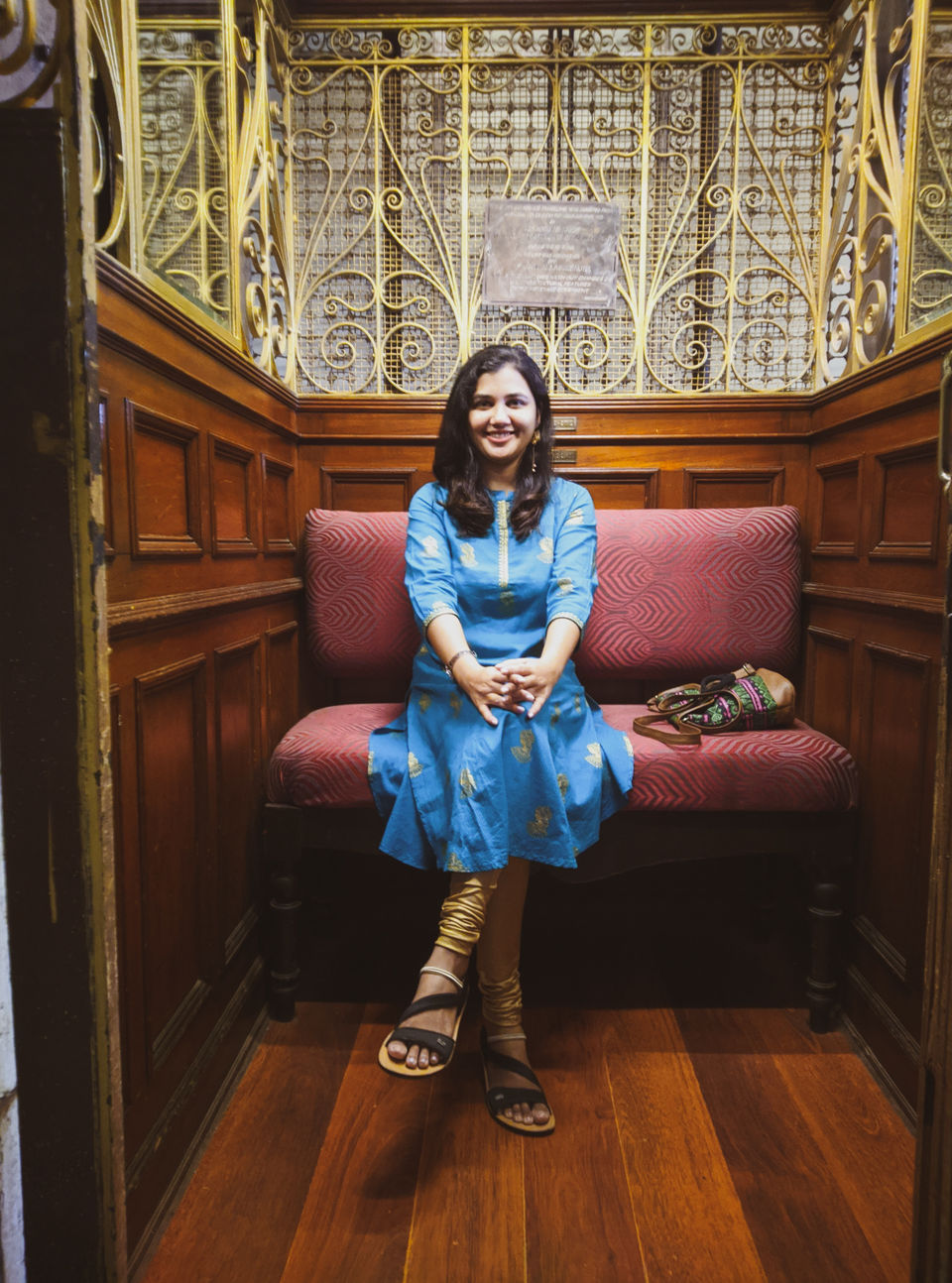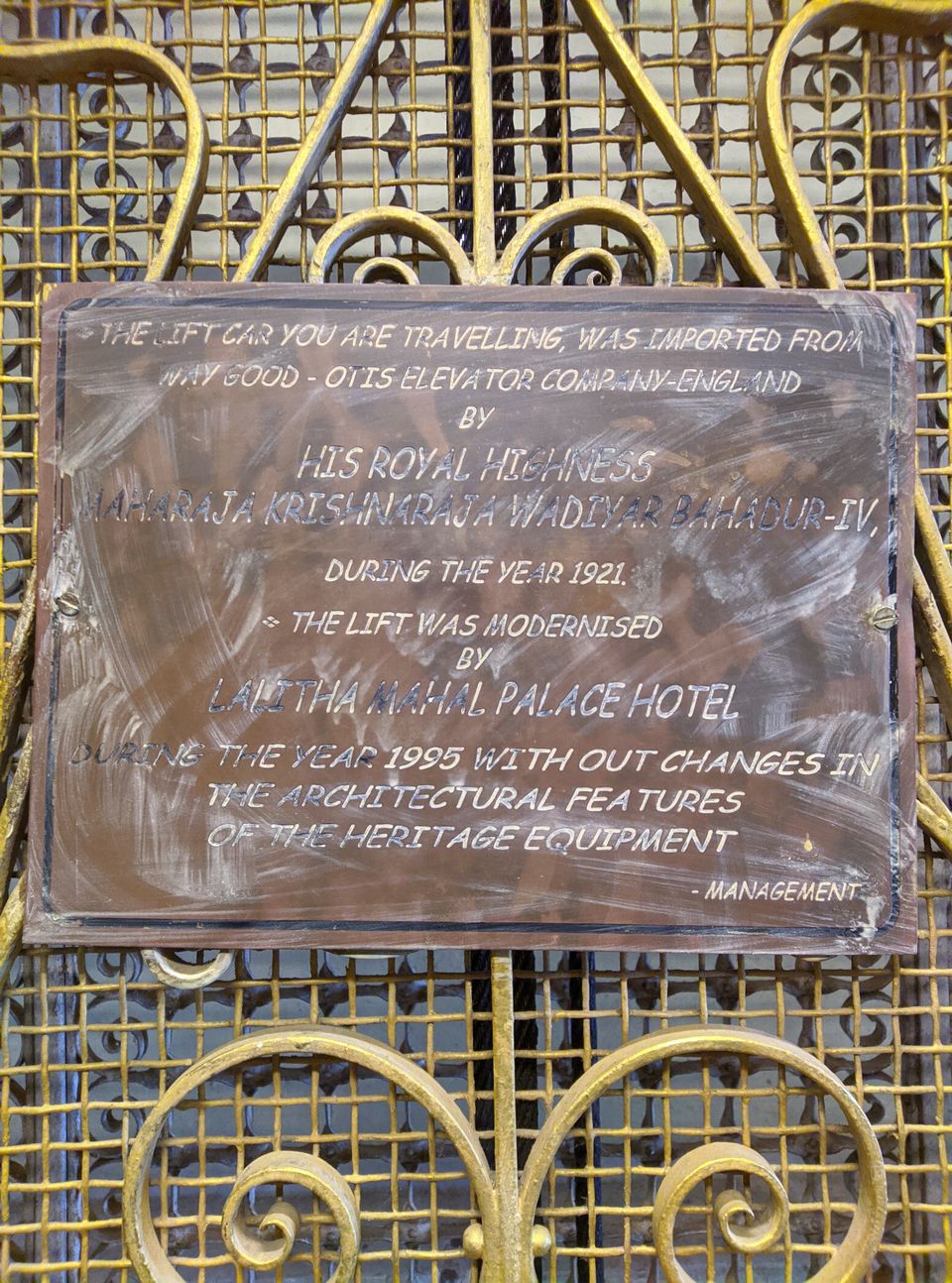 Tip #2
If you want to really feel like royalty then you can take a ride in the horse drawn carriage around the palace grounds and garden for a fee ₹ 100/person.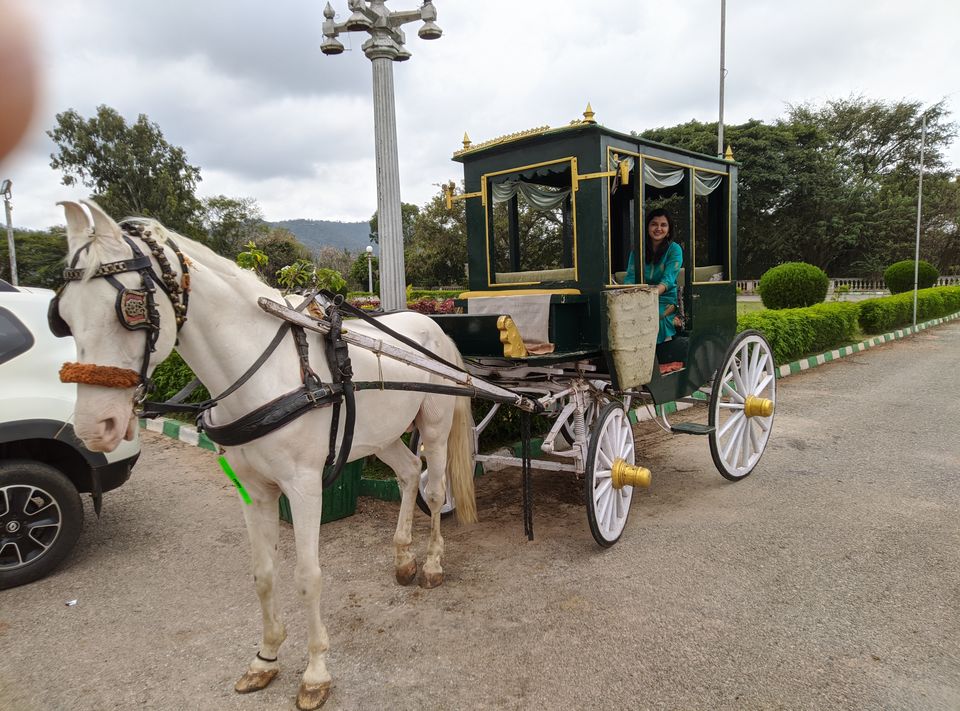 Want to just visit the palace when you're on the clock and have limited time in Mysore? No problem. For a fee of ₹ 100/day, you can enjoy a day visit between 8 AM and 5 PM and gorge on buffet breakfast, limited mobility around the palace and click pictures in the public areas.