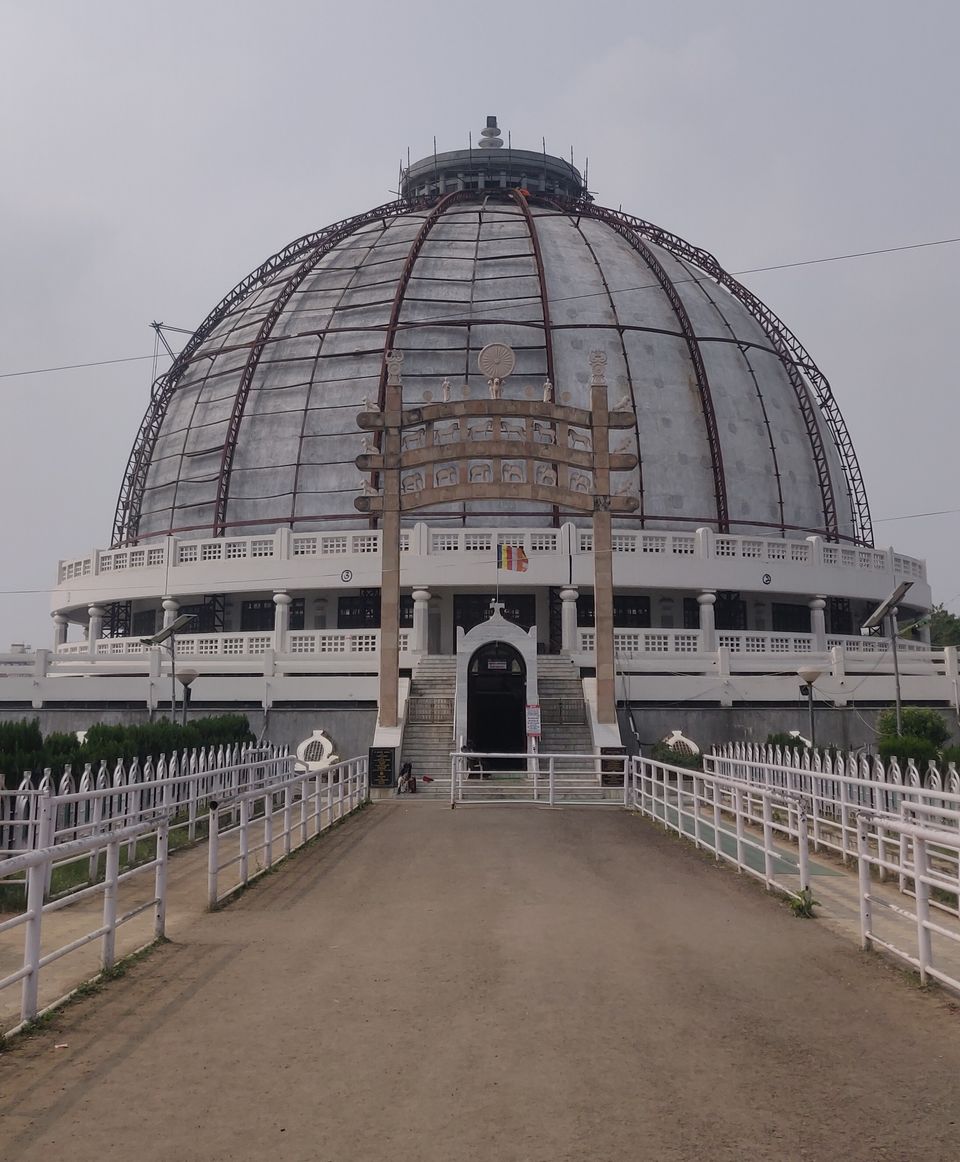 My Ola driver, Shoeb Khan, said, "the main RSS headquarters is in a different area of Nagpur, called Mahal. This is one other important RSS building."
I visited Nagpur for a family wedding and was not sure whether I would get a chance to explore the city. I was really interested in Nagpur as it is home to the headquarters of Rashtriya Swayamsevak Sangh, or RSS - a right-wing, Hindu nationalist organization.
Let me give some context before I move forward. RSS works in sync with its political offshoot, the Bharatiya Janata Party, or BJP, which is currently the ruling party in India. RSS has been proven to undermine the interests of religious minorities in India, especially Muslims, in order to advance its vision of a nation that is dominated by Hinduism. This vision flies in the face of the Indian constitution that gives equal rights and opportunities to people of all faith in India. With the BJP currently in power, RSS has taken a more active role in shaping Indian culture and rewriting history to glorify a Hindu nationalist past that sees the Muslims as enemies and invaders. It's blind following of old epics and texts makes it reluctant to forsake the oppressive casteist and the patriarchal structure of Hinduism.
RSS and BJP workers have actively used violence to further these ideas, and silence those who oppose them. I am opposed to RSS politically, but at the same time, I have been curious about its origin and workings. Hence, when I got to know about a family wedding in Nagpur, I felt a great urge to visit the RSS headquarters.
With all that context, let's move forward. I had a short window and no pre-planned schedule. However, a few google searches and inquiries from friends had already informed me that there isn't a lot to see in Nagpur. Besides a couple of historical places, the city has a nice cafe culture. More on that later.
Hence, one day is usually enough to visit the major places within the city. Ola is readily available and since those places are not too far from each other, the fare of one journey shouldn't go above Rs 150.
I booked my ola to first visit a place that is as significant as RSS in defining Indian history - Deekshabhoomi. This is the place where the father of the Indian constitution, Dr. B R Ambedkar, converted from caste-ridden Hinduism to Buddhism. Ambedkar, a brilliant scholar as well as a legal luminary, hailed from an untouchable caste and dedicated his entire life to fighting Hinduism's oppressive caste system. He played one of the most important roles in the drafting of the Indian constitution and was India's first law minister. He wanted to break the hold of the Hindu upper castes on the system, which was designed to oppress the lower castes by blocking their means to gain education and financial independence. As a result, Ambedkar's ideas have constantly clashed with those of RSS. Ambedkar's discarding of Hinduism in his last years was, therefore, a major event in India's history. Ambedkar, being a stellar scholar, didn't embrace Buddhism blindly. He studied the religion, modified it and created a new sect called Navayana before finally acceyjpting it.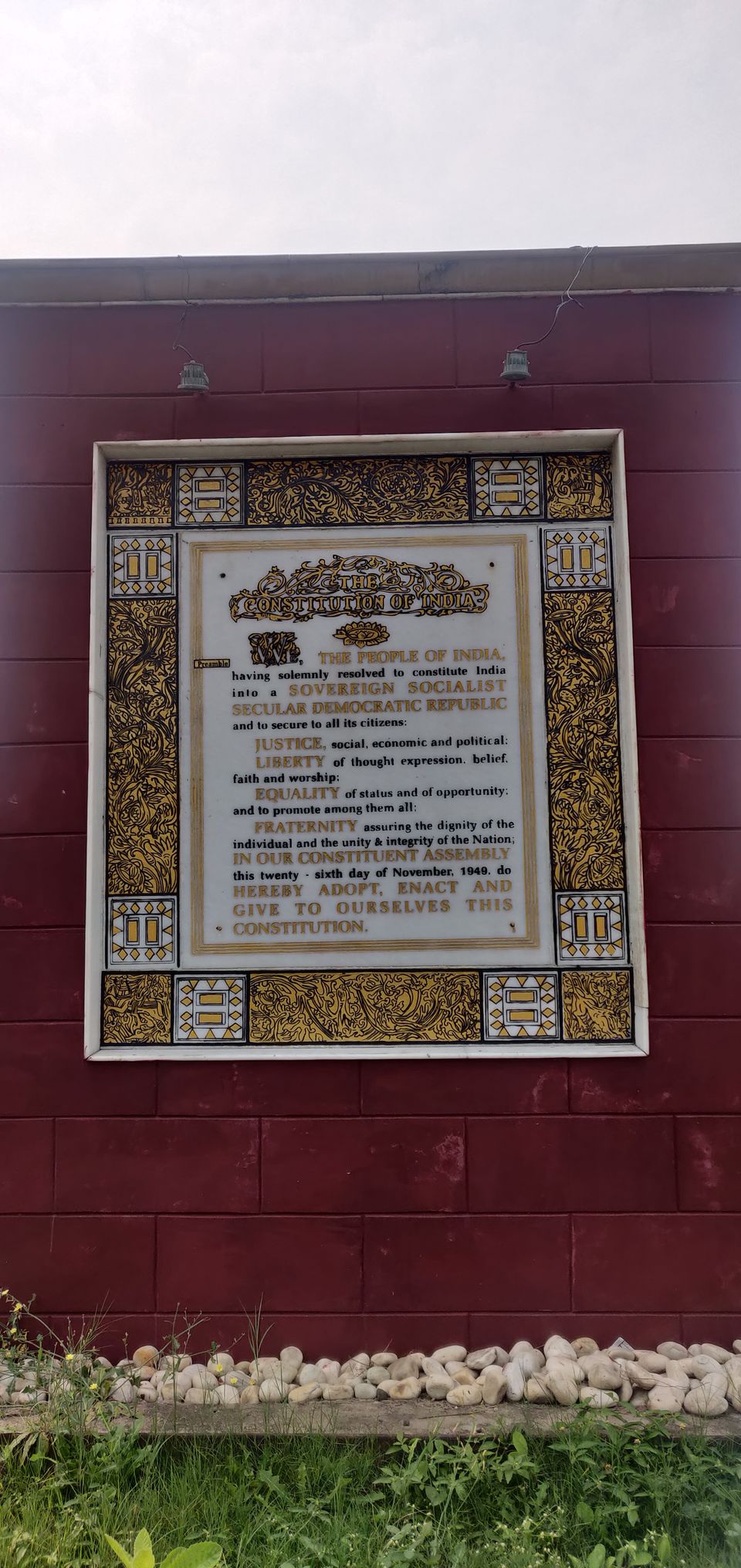 Hedgewar's house is painted in a simple white and brown with a courtyard as well as a lawn having several benches. There was a caretaker taking a nap in a small building in front of the heritage house. He quickly rose to his feet on seeing this visitor but soon settled back after giving me few instructions on how to open the old wooden gate to see the house and take off my shoes. Being the only visitor to the house at that point, I had the whole building to myself. I walked inside the house with no bulbs but enough sunlight to help figure what's inside. After checking out a cot and kitchen on the ground floor, I climbed up the steep stairs to enter the first floor. It had a replica of Hedgewar conversing with his followers by the window. With the sunlight streaming in, from a distance, their silhouette nearly made them look real. A poster nearby informed that this was the room where RSS was founded, along with the name of the people who were present when Hedgewar announced the formation of this organization back in 1925.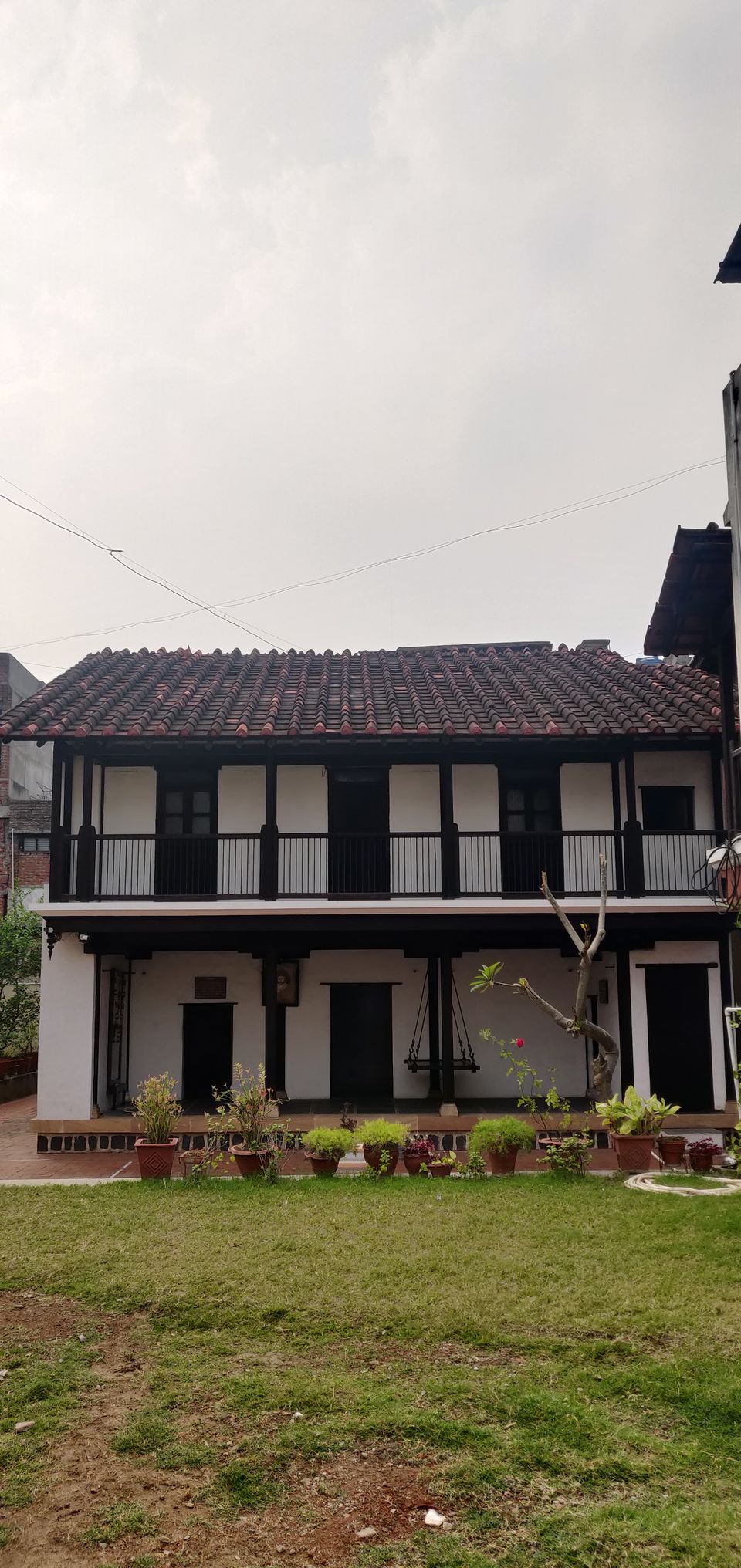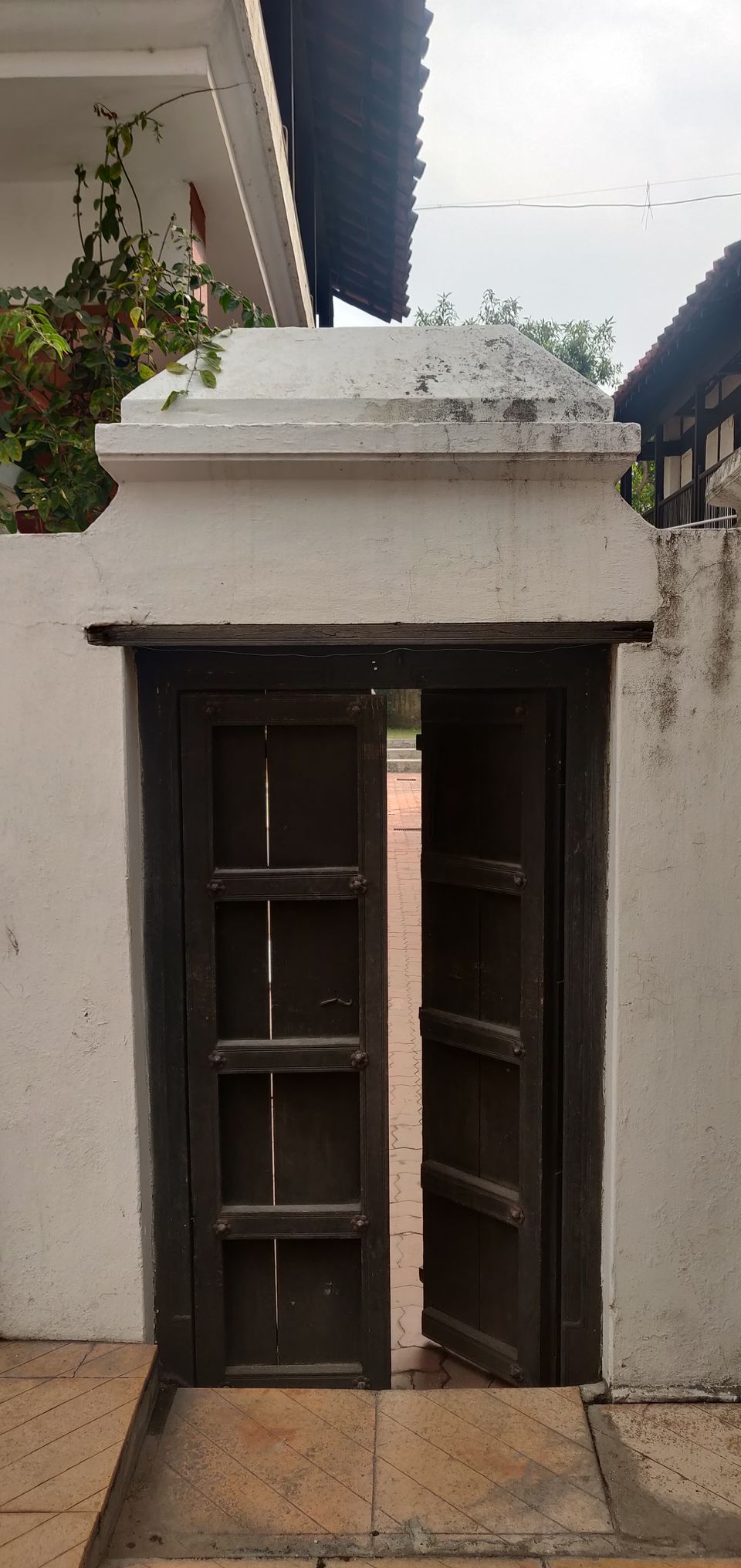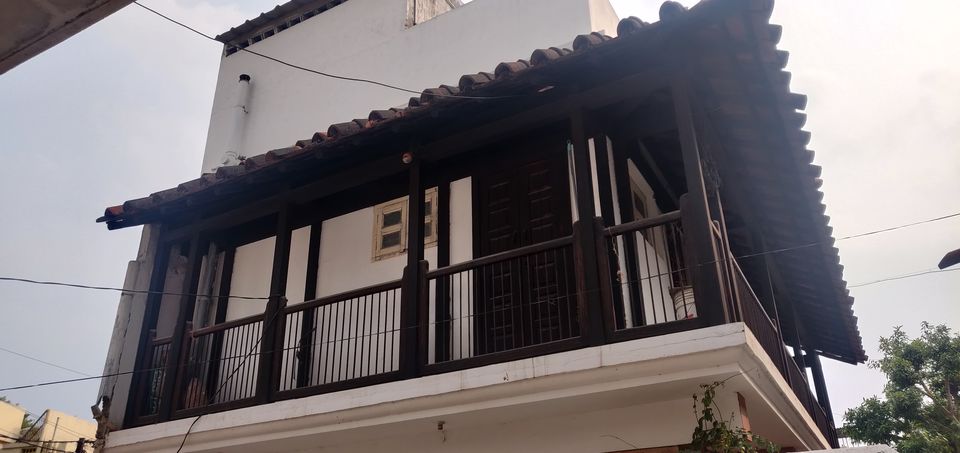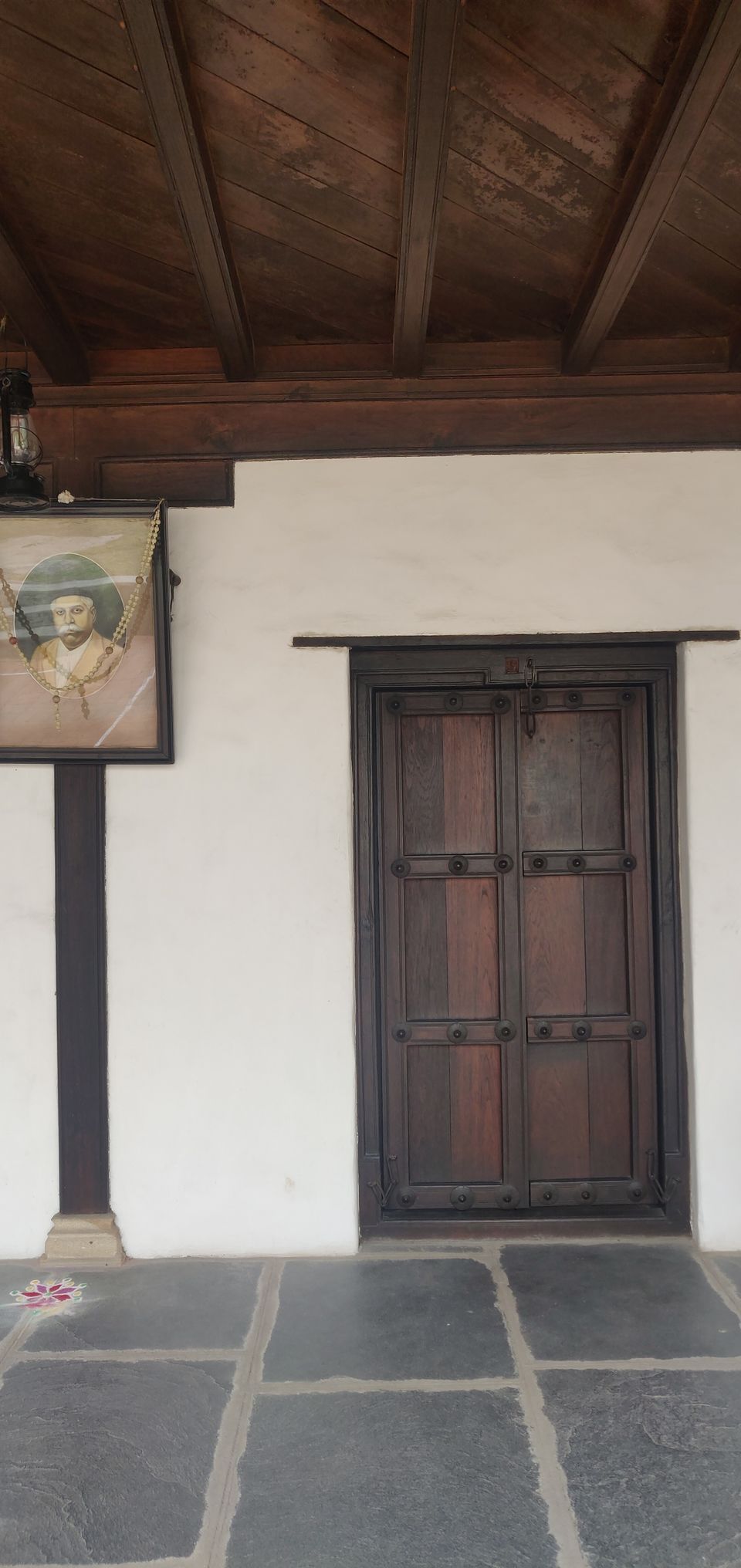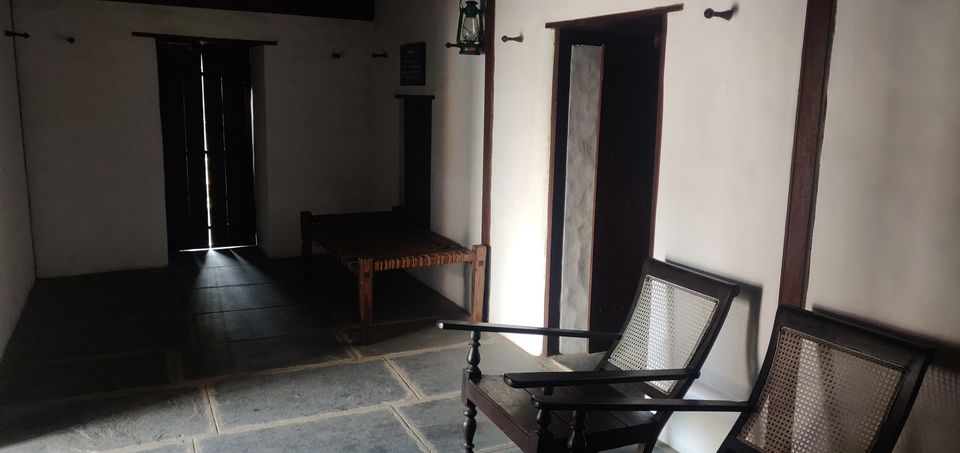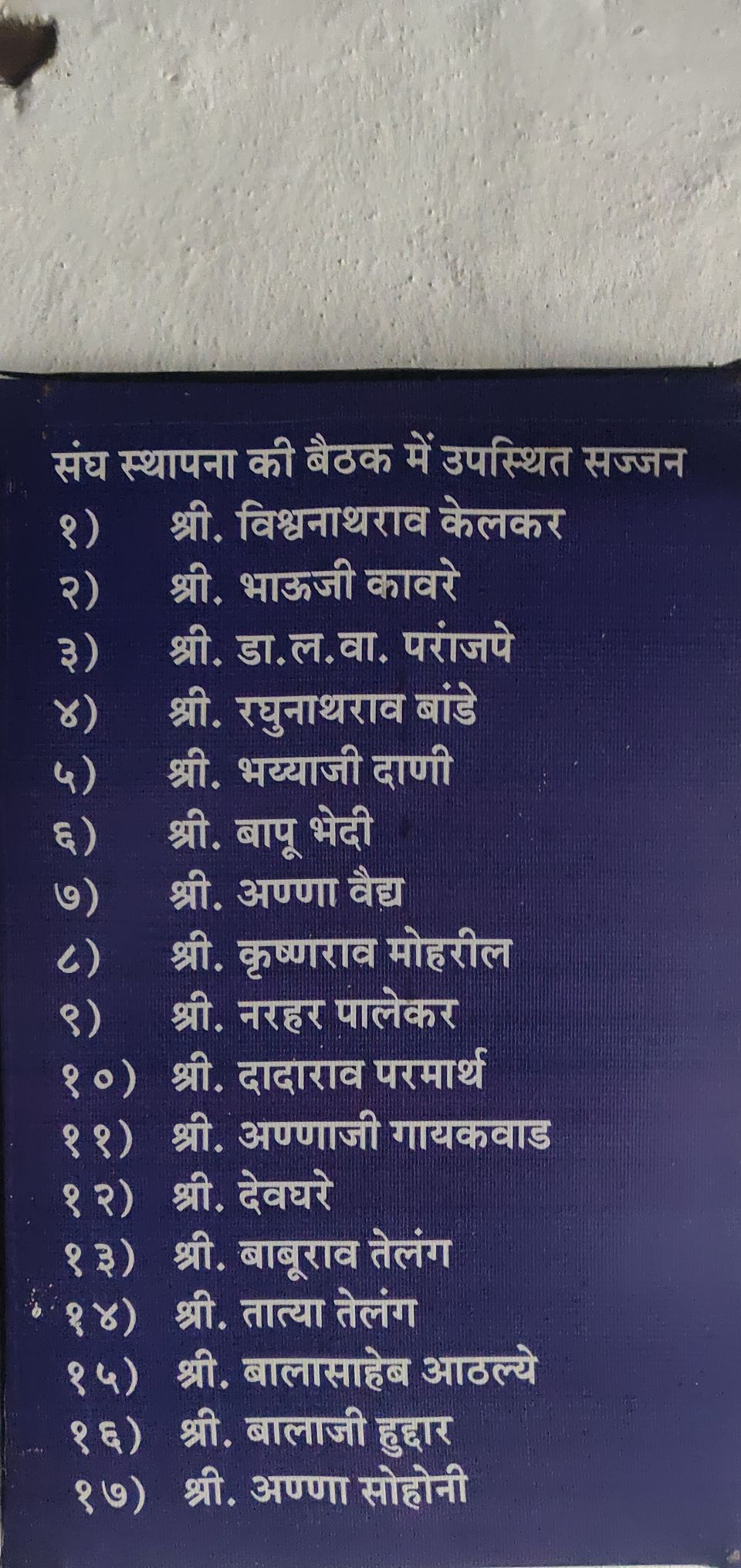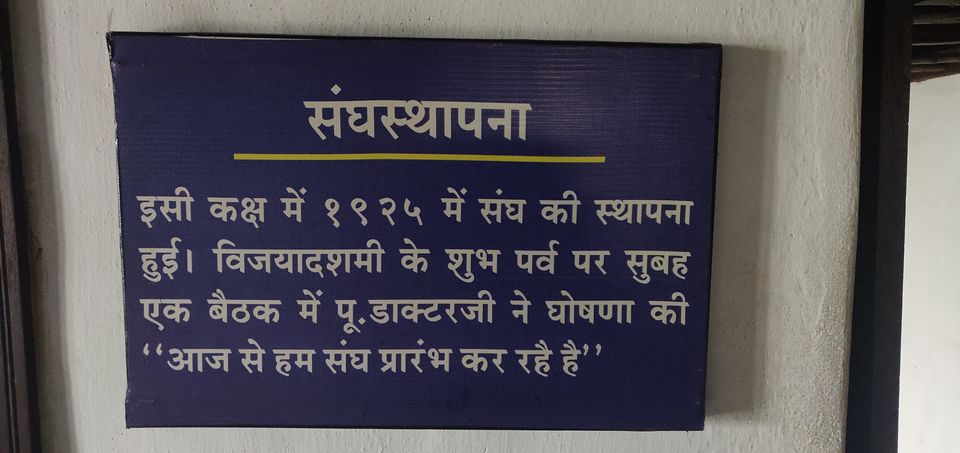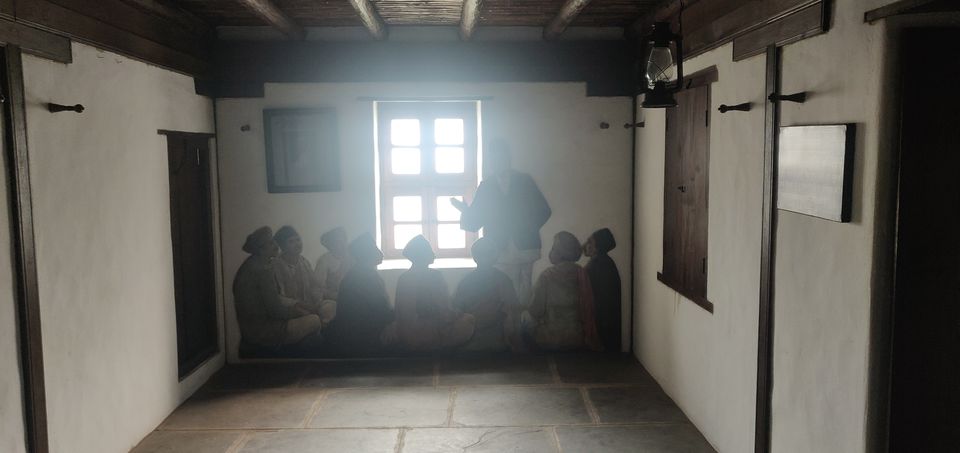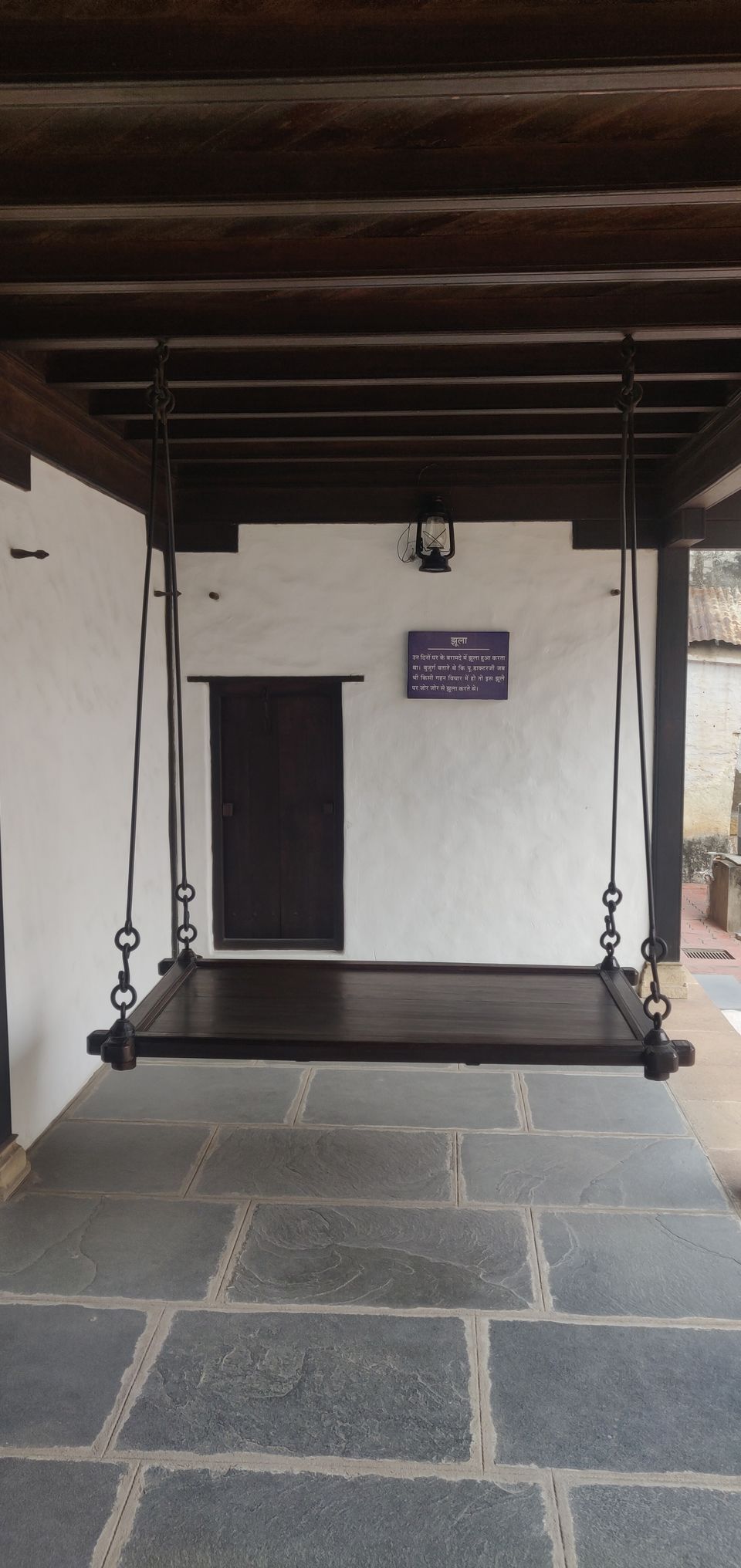 I walked back to the main road and decided to end my day with a nice black coffee. A friend who frequently visits Nagpur had told me about the developing cafe culture in the city. Besides asking her for suggestions, I also looked on the internet for reviews and decided on a cafe especially recommended for its coffee - Three Beans in Gorepeth. I took an autorickshaw and reached the cafe within 20 minutes.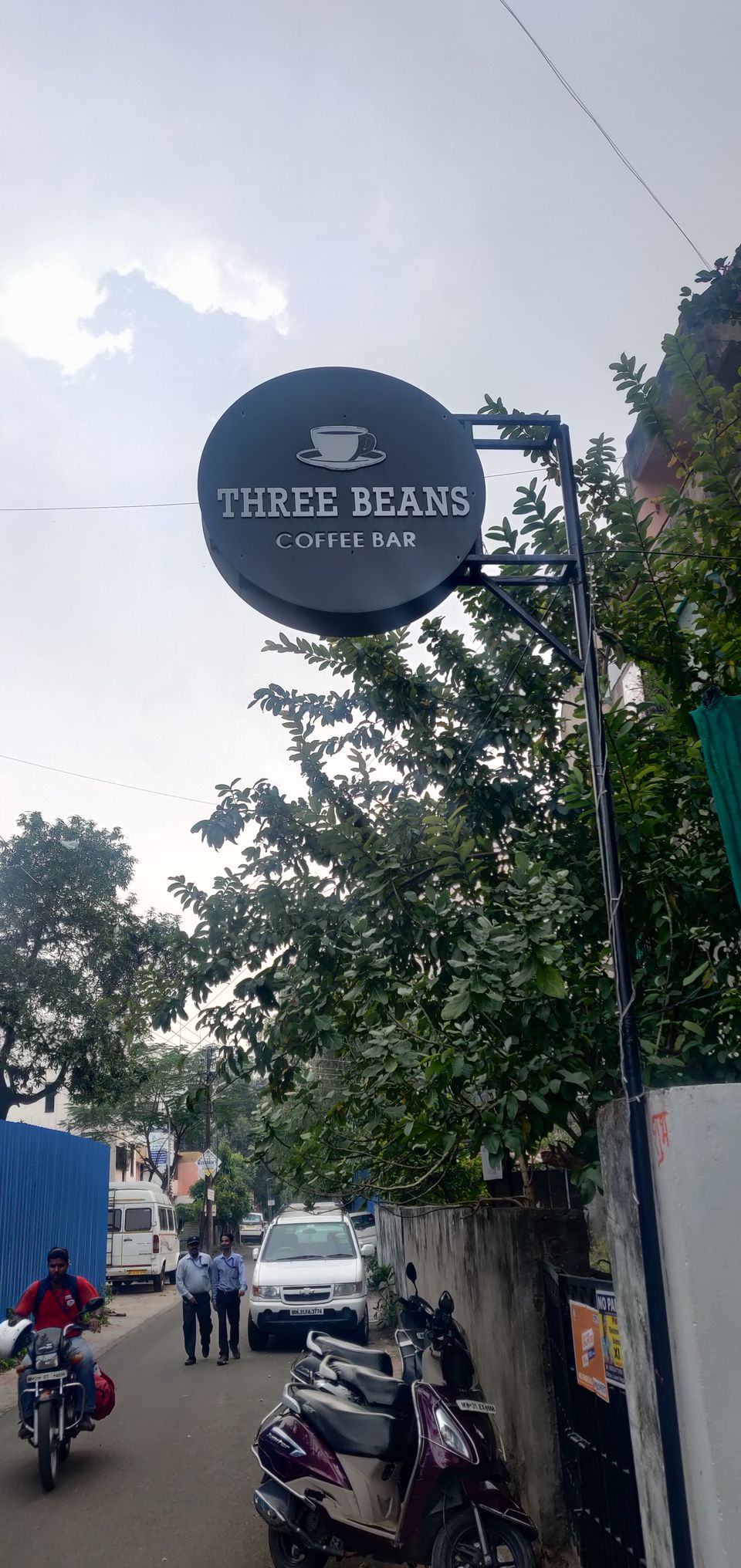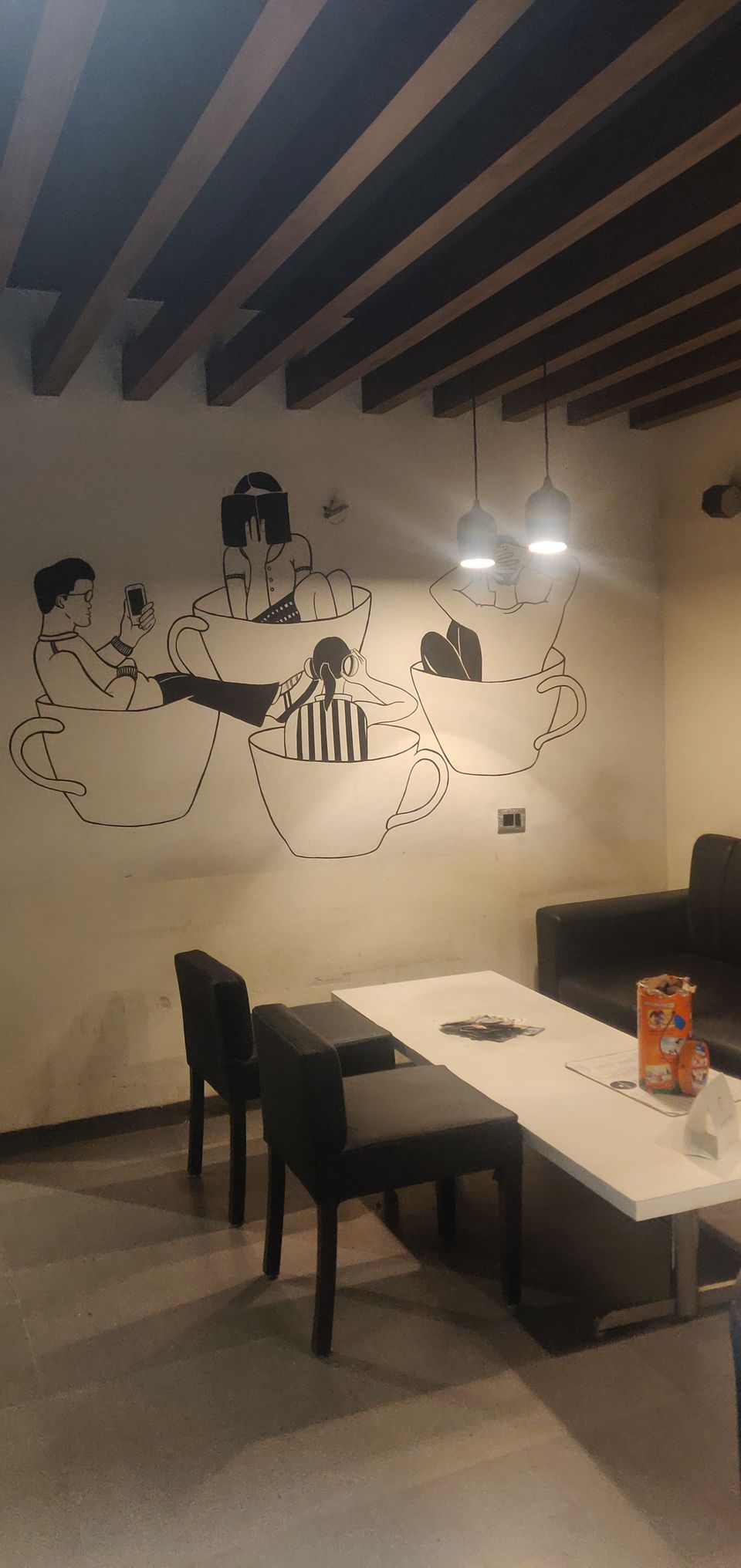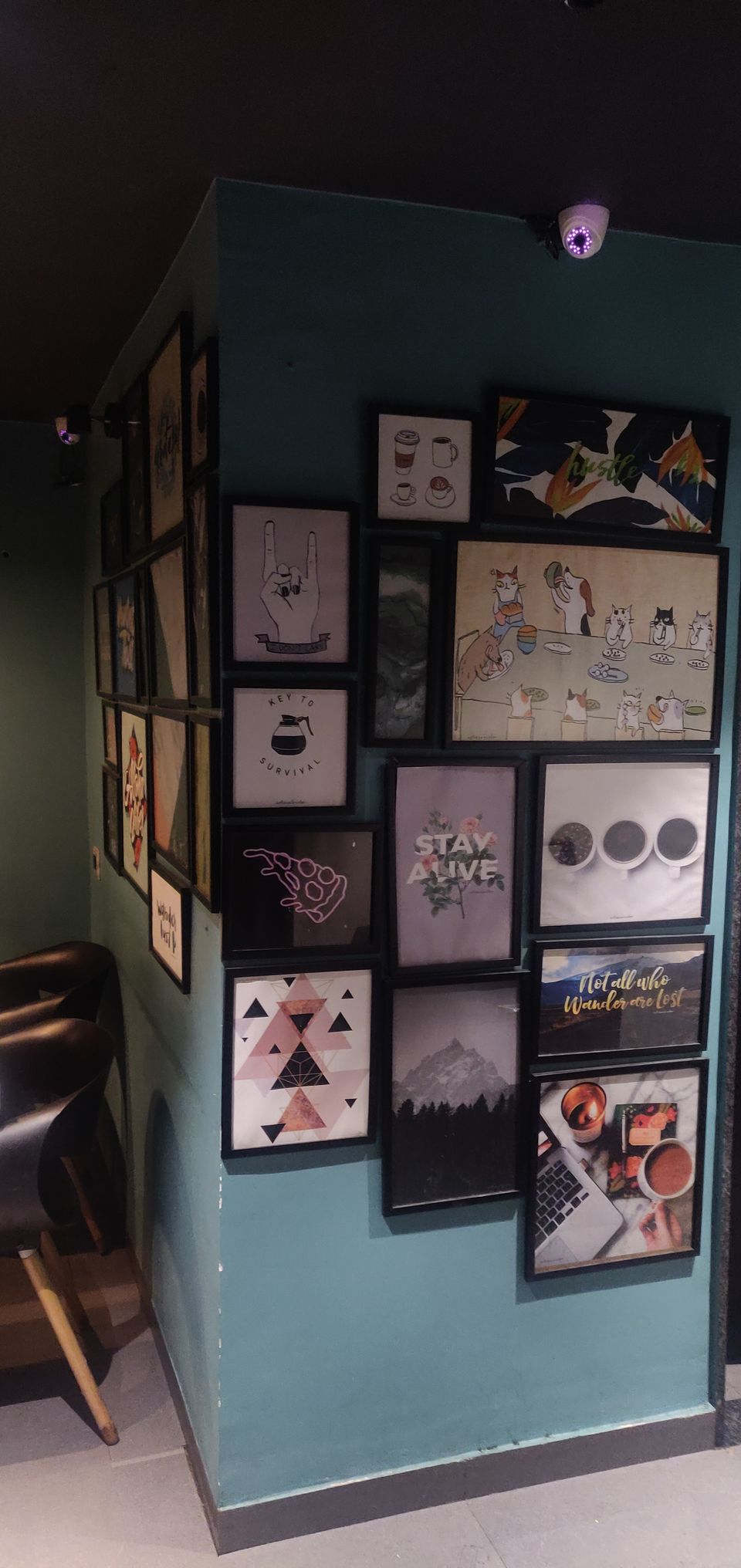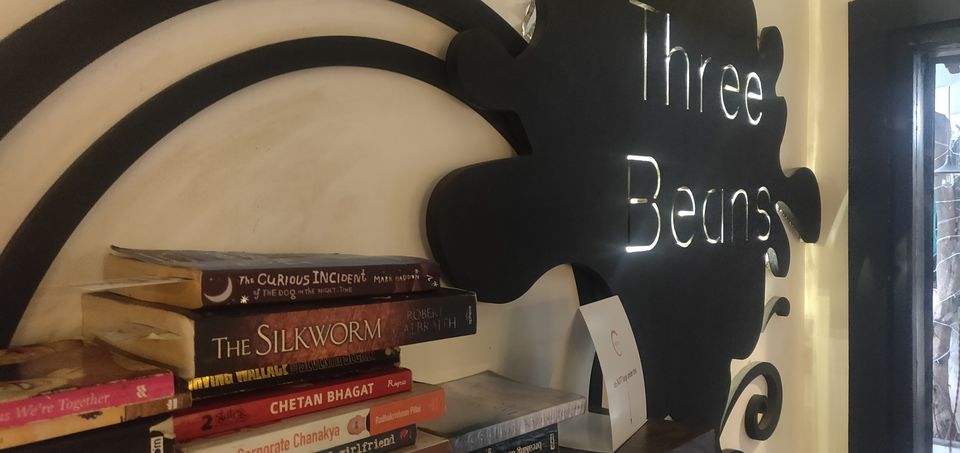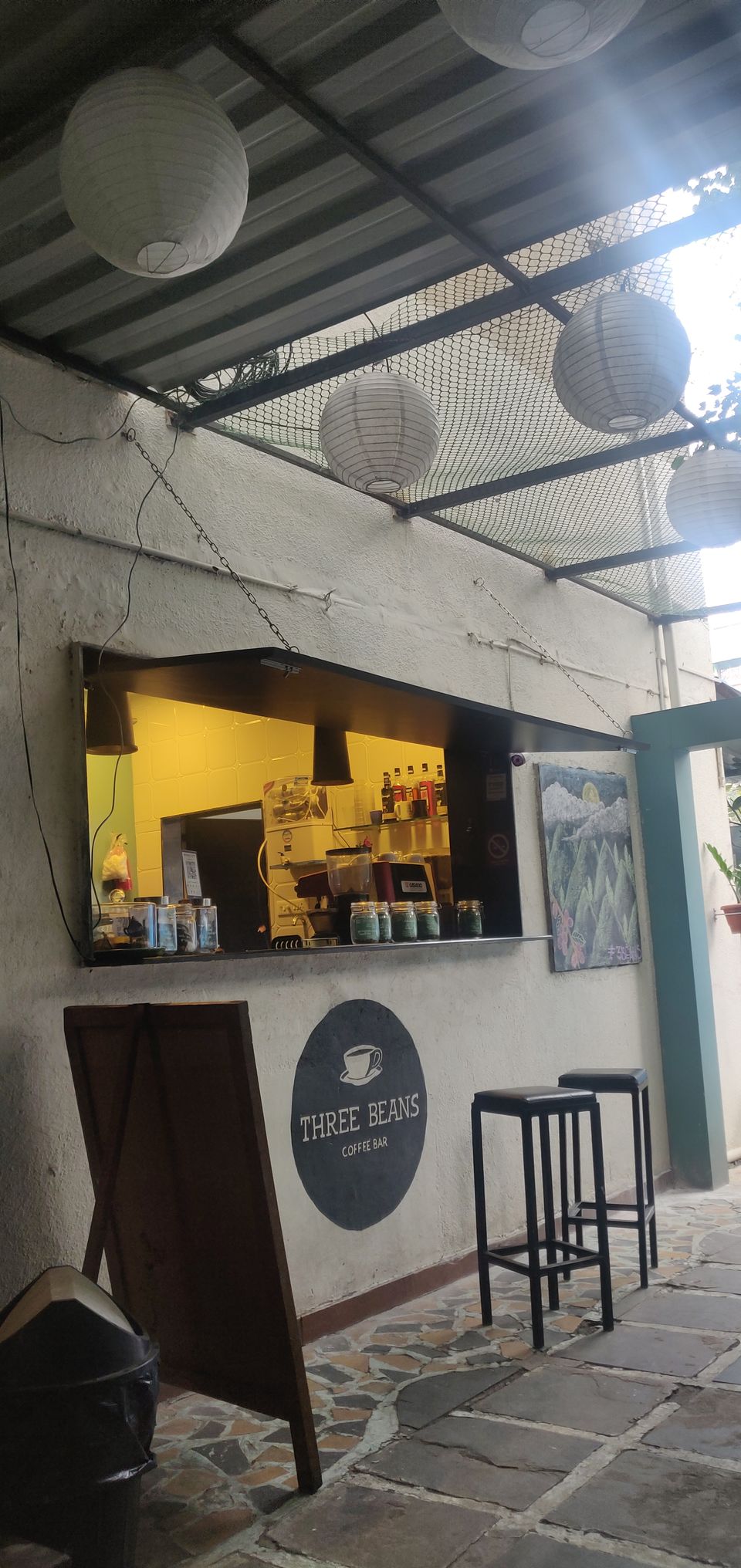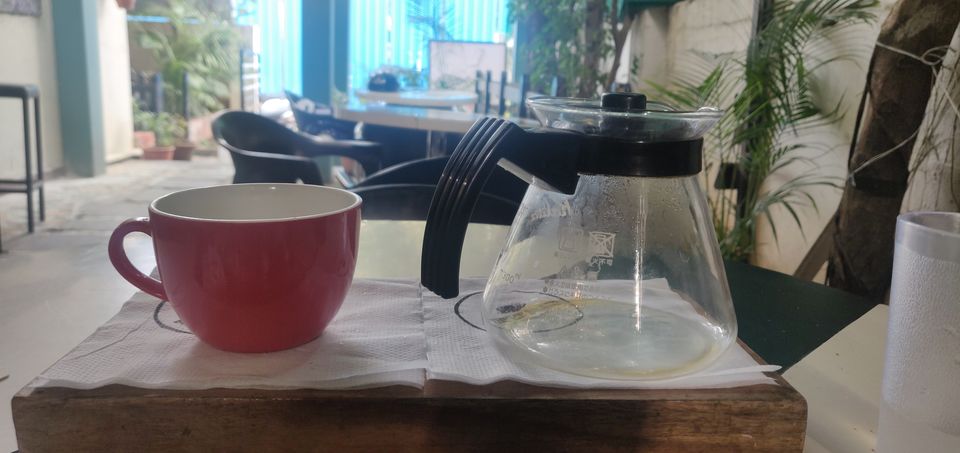 Deekshabhoomi has a big stupa, that is modeled on the Sanchi stupa in Madhya Pradesh. The stupa is located in the middle of a park and visitors need to take off their shoes to enter the stupa. The stupa has a quiet and serene environment and houses a display of various photos from Ambedkar's life. In thdye center is the statue of Buddha.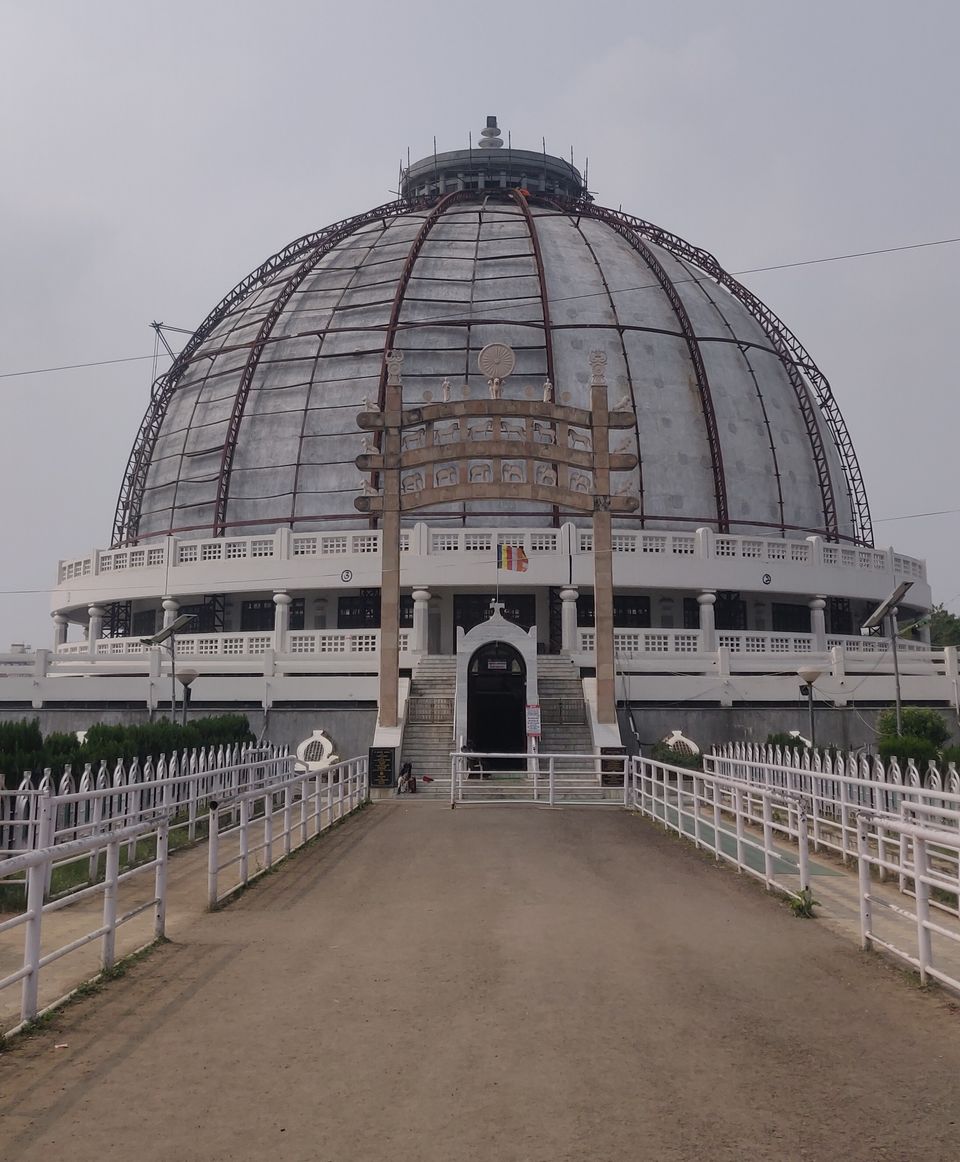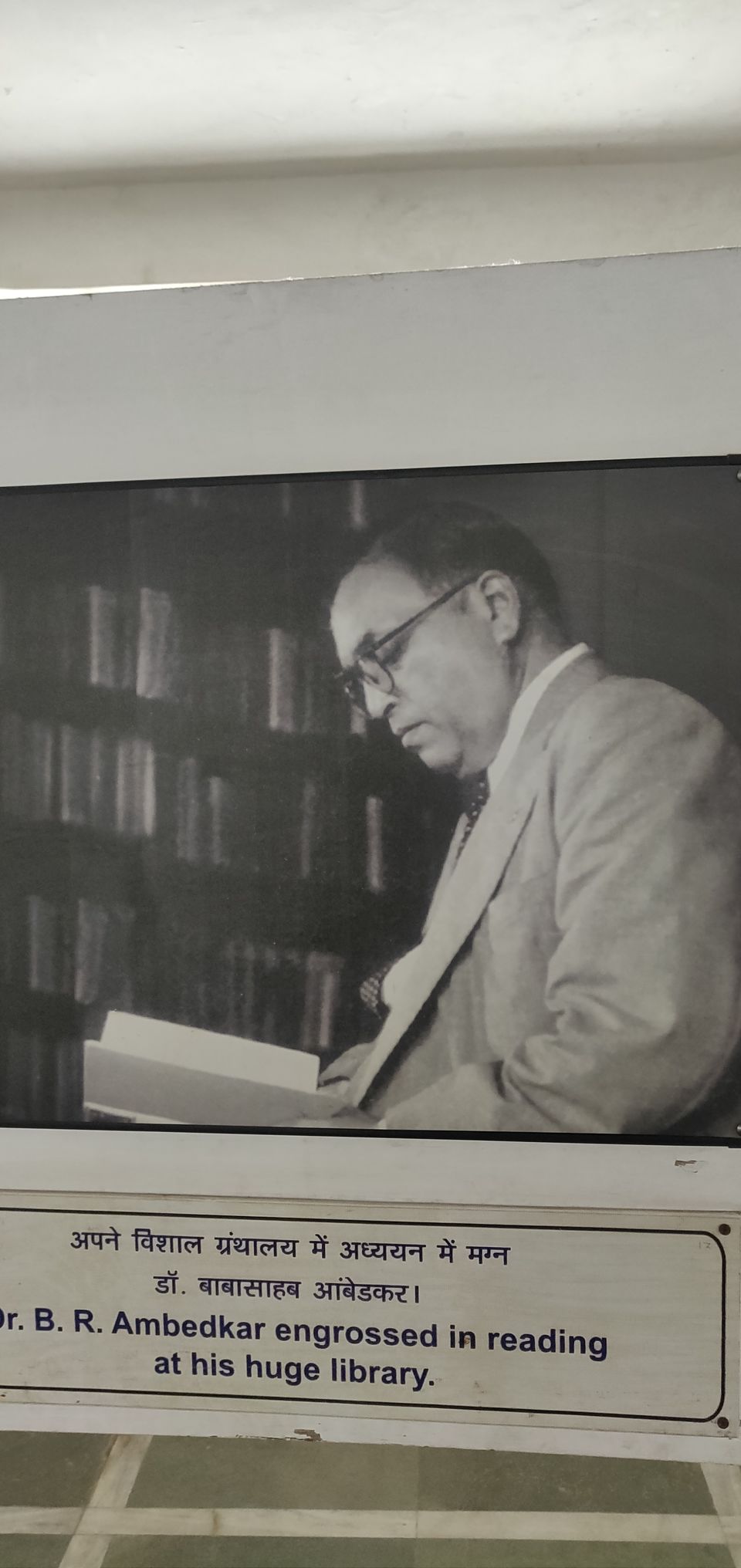 After looking through the place, I booked another Ola to visit RSS headquarters. It was a bit awkward when I saw that my Ola driver, Shoeb Khan, was a Muslim - a community RSS has repeatedly targeted and referred to as outsiders. However, when I reached my destination in Reshim Bagh, the building didn't seem to be the main RSS headquarters. My driver informed me that the original RSS headquarters was in another area called Mahal and I could easily take an autorickshaw to that place. I was a bit embarrassed and nervous about discussing RSS in front of him. However, Khan's voice did not reflect any tension.
After inquiring at reception, where the person suspiciously asked where I had come from, I was given directions to Hedgedwar's memorial. It is a peaceful area surrounded by green lawns. I walked to the memorial, took off my shoes, and sat there for a few minutes, looking at a grand RSS building in front of the memorial. The well-maintained lawns and the grand complex represented RSS' financial strength and stood in stark contrast to the simple stupa at Deekshabhoomi.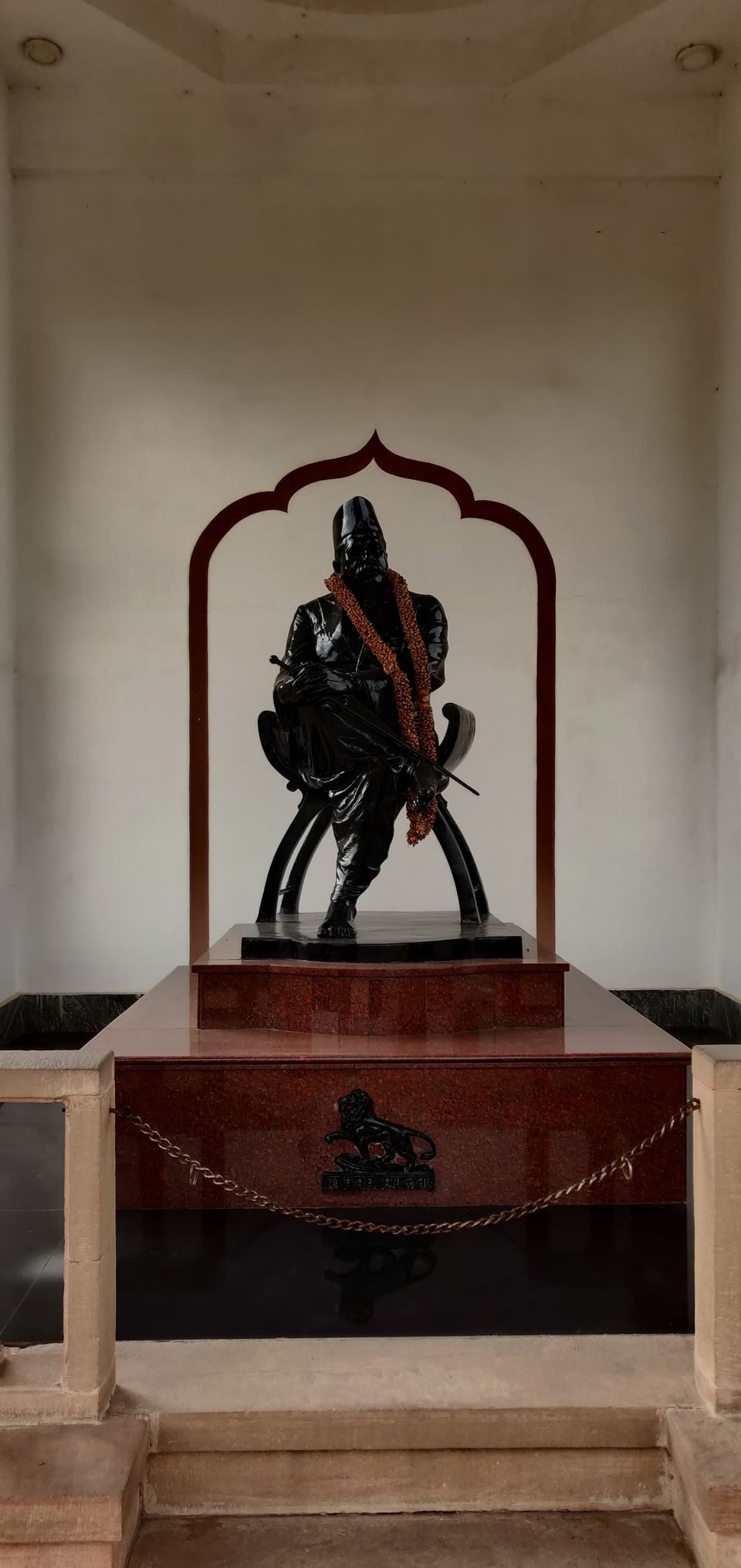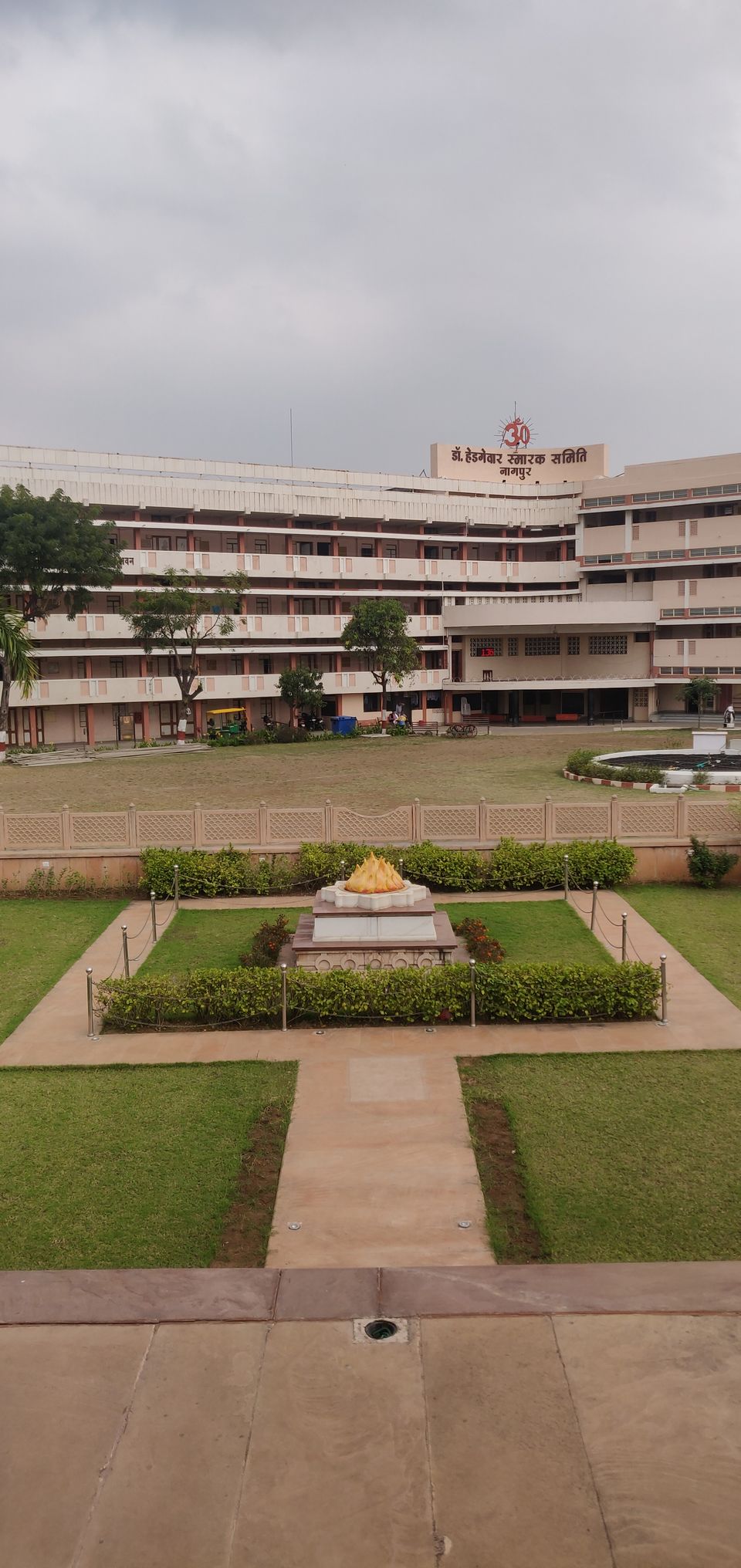 Thanking him, I got out and entered the complex called Smruti Bhavan, run by Dr. Hedgewar Smarak Samiti. The building was relatively new and houses a memorial for the RSS founder Dr. K B Hedgewar. The complex had grand buildings but looked empty and it didn't seem like a lot of people visited the memorial.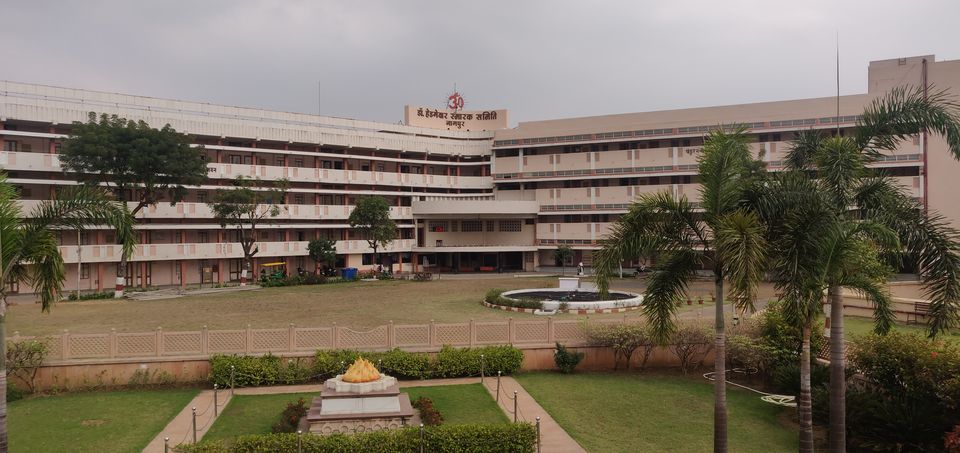 I walked inside and was shown to the one-room museum, which was especially unlocked for me. The museum has big photographs and paintings of RSS heads, or the Sarsanghchalaks, especially M. S. Golwalkar, who led the organization during the shifting political landscapes within newly independent India. There were also some murals on the top showing various RSS characters amid the freedom struggle against the British. While RSS was opposed to the British rule, there is a good amount of literature on RSS leaders' liking towards the fascist politics originating in Europe before independence. It doesn't take more than 20 minutes to look around the museum.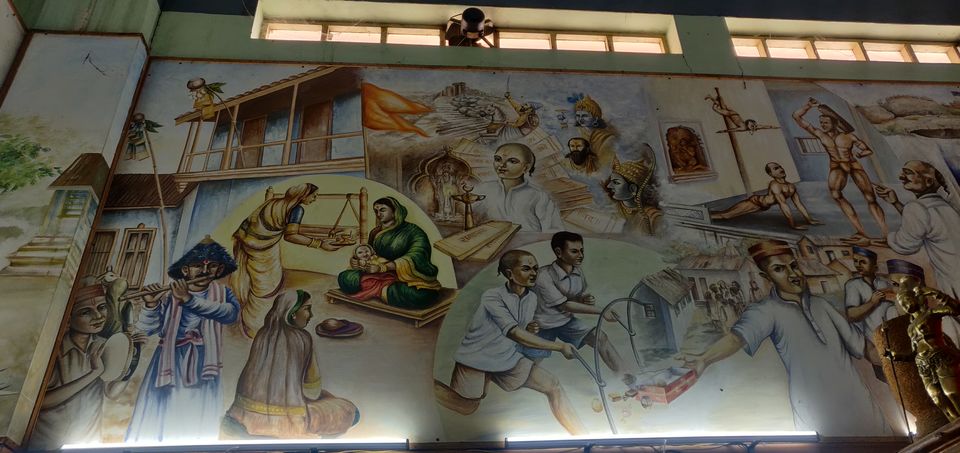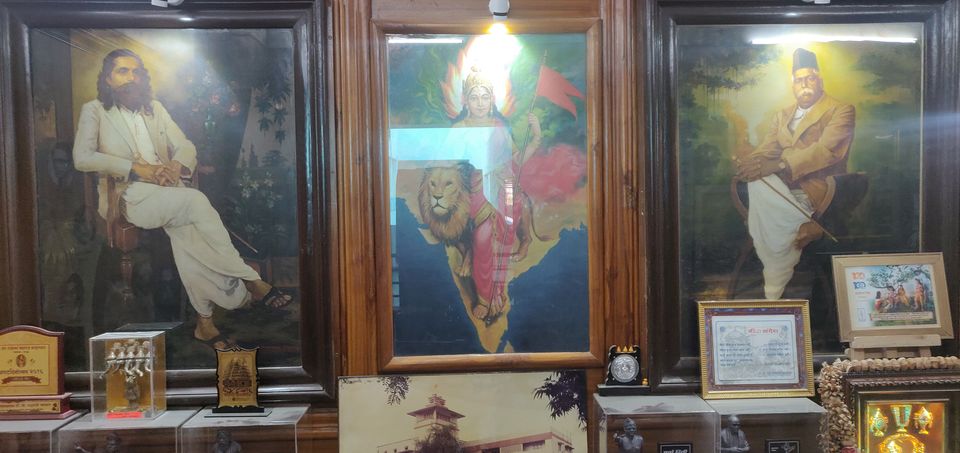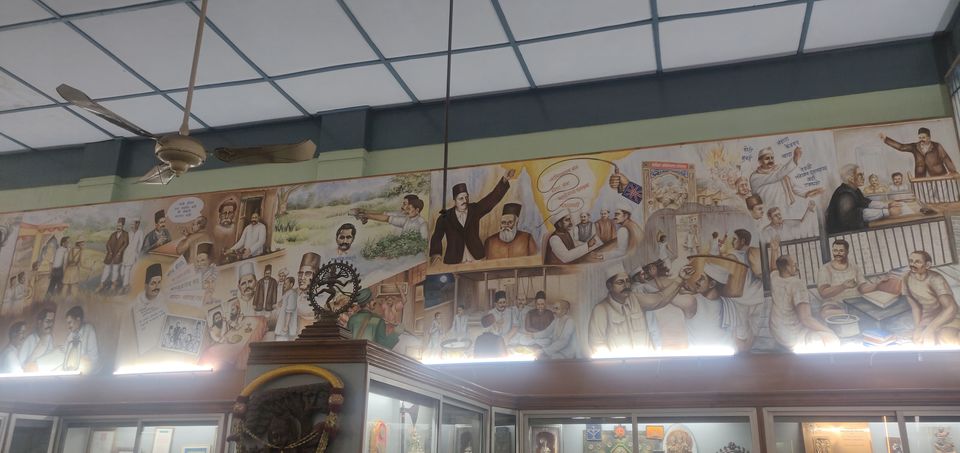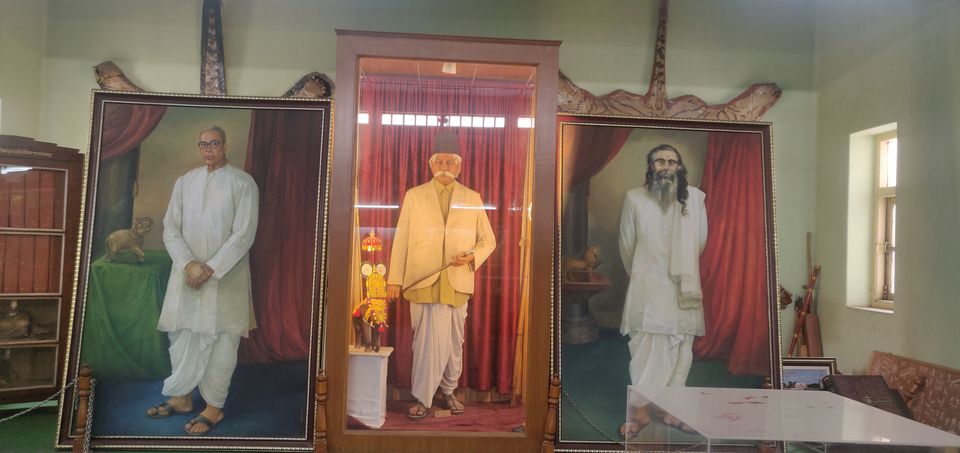 With no ornamentation, the stupa has a very simple design from inside and besides looking through Ambedkar's photos, it doesn't take much time to see the building. While I was there, it was nice to see school kids visiting the place and coming face to face with India's political history. Deekshabhoomi also houses a residential building for Buddhist monks as well as an inter college. There is a bookshop in the complex from where one can buy some interesting titles on Ambedkar's life and Buddhism.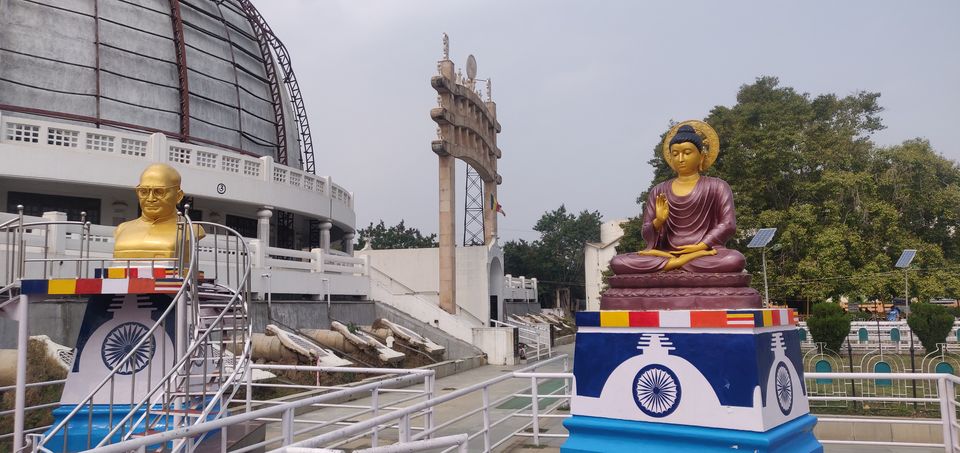 With nothing else to see at Smruti Bhavan, I walked out of the building and took an autorickshaw to main RSS headquarters, also known as, Dr. Hedgewar Bhawan, at Mahal. The auto took me through narrow lanes, which made me remember old Delhi. Hedgewar Bhawan resembles an army outpost from outside with a big barrier, 'photography prohibited' sign as well as a posse of guards stationed at the gate. I reached the HQ around 1:30 pm, which was outside the designated visiting hours. I came to know that the designated visiting hours were 11 am-1 pm and 3 pm-6 pm to visit the RSS museum as that is the only part open to the visitors. However, the guards called someone inside and I was allowed to enter. This might be because of the lack of visitors and the museum in charge might have been happy to let in the occasional wanderer.
I asked the caretaker for directions to Dr. Hedgwar's birthplace, which is at a walking distance from the RSS HQ near Gandhi Gate. Considering RSS's fascination for Nathuram Godse, the assassin of M.K. Gandhi, the location of this building was another contradiction. I started walking straight from the RSS HQ and stopped on the way to eat some Paani Puri as it was lunchtime and my stomach had started to growl.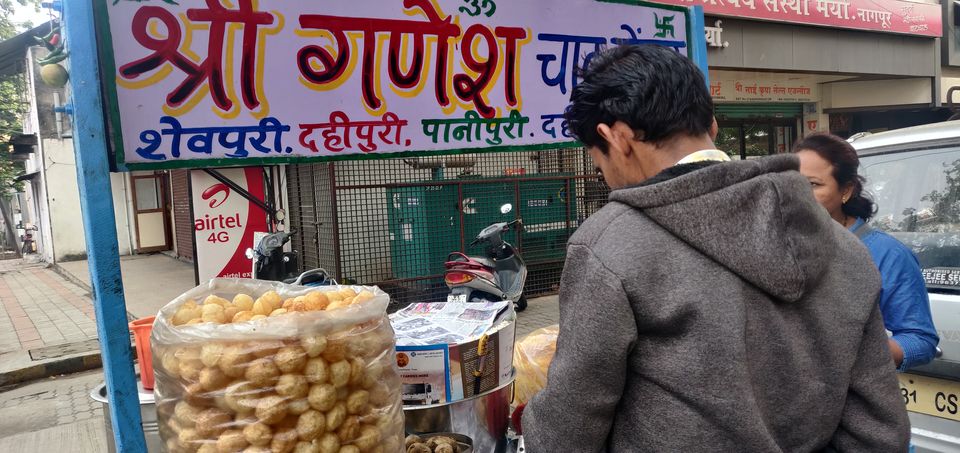 After crossing Gandhi Gate, an old arched gateway made of stone like those in Delhi, one reaches the street with a sign directing toward Dr. Hedgewar's birthplace.
It's a small complex nestled at the side of the street and one can easily miss it for just another old house. The house created a big controversy when former President Pranab Mukherjee decided to visit the building. Considering that Mukherjee was a veteran from the Indian National Congress - a party that once banned RSS for potential involvement in Gandhi's assassination - his visit generated a lot of debate about the rising acceptance of RSS in Indian mainstream politics.
I stepped in a few other dimly lit rooms and into the balcony before finally coming out. The place was clean and nicely maintained. I sat on one of the benches in the lawn to reflect on my day so far and plan the next course of action. It was a bit strange to see such silence and peace in a place that was related to an organization responsible for creating chaos around the Indian political system. The caretaker was becoming restless with me taking too much time to see such a small place. As he was about to ask how much more time I will take, I decided to head out.
The cafe had a very young school and college crowd with sitting arrangements both outdoors and indoors. I walked around the cafe a bit to check out its wall art as well as the collection of books. Finally, I ordered a coffee and a sandwich and started looking through my pictures to see what colors of the city had I been able to capture. The coffee finally arrived and it was as good as the review on the internet. The staff was warm and welcoming and eager to receive feedback. I would recommend it to any coffee lover visiting the city.
Finally, I booked another Ola to head back home. I had to pack my stuff to get ready for the flight the next day. It's strange that I had explored some major places in the city and still didn't know the name of the locality I was staying in. I had to use a landmark to identify the area and book my cab. It felt like I had seen the city but we were still strangers.