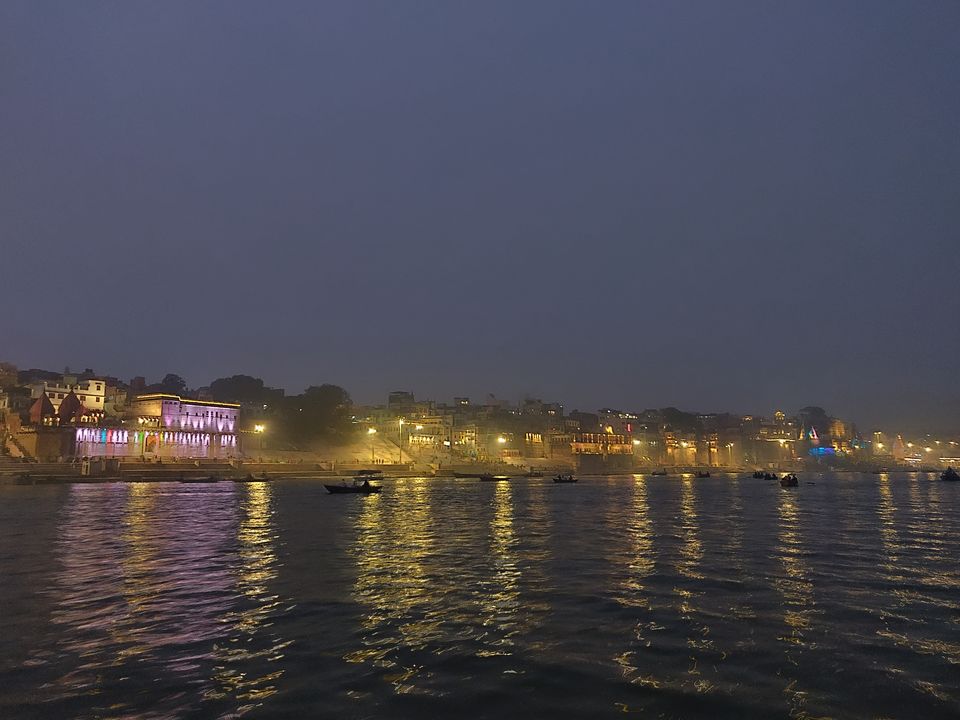 "Benares is older than history, older than tradition, older even than legend, and looks twice as old as all of them put together" - MARK TWAIN
The above quote says a quite lot about this holy place where everyone wants to visit at least once in lifetime. I am from Prayagraj and had been Varanasi many times before but did not experience it as a tourist. This time I went as a tourist to explore the beauty of this city. Varanasi is the holiest of the seven sacred cities in Hinduism and Jainism. It has been the cultural center of northern Indian for several thousand years and closely associated to the Ganges. Each ghat from Assi Ghat to Sant Ravidas ghat has its own significance and history related to it.
Let us get into more detail about this historical place.
I reached Varanasi station at around 10:00 AM. I decided to visit Sarnath directly after having breakfast. I had puri sabzi with jalebi which is the main breakfast in Varanasi and it was good. I reached Sarnath 11:00 AM and started with visiting Chinese temple. This was the first when I going to any chinese temple. It was so peaceful and the environment was soothing over there. After that, I went to Thai temple and Tibetan temple which were pretty amazing. There was small zoo inside the campus where deer park was also there. I captured some videos with my new travel buddy GoPro Hero 7 Black. Then I went to see Dhameka Stupa which is the place where Buddha preached for the first time after his enlightenment in Bodh Gaya. If you look closely at the walls, you will observe beautiful floral carvings on stone. Many people were meditating in the fields nearby and the whole environment was very peaceful over there. There are many ruins of ancient Buddhist monasteries near Dhameka Stupa. I visited Sarnath Museum at last which has collection of Buddha sculptures and Ashok Pillar.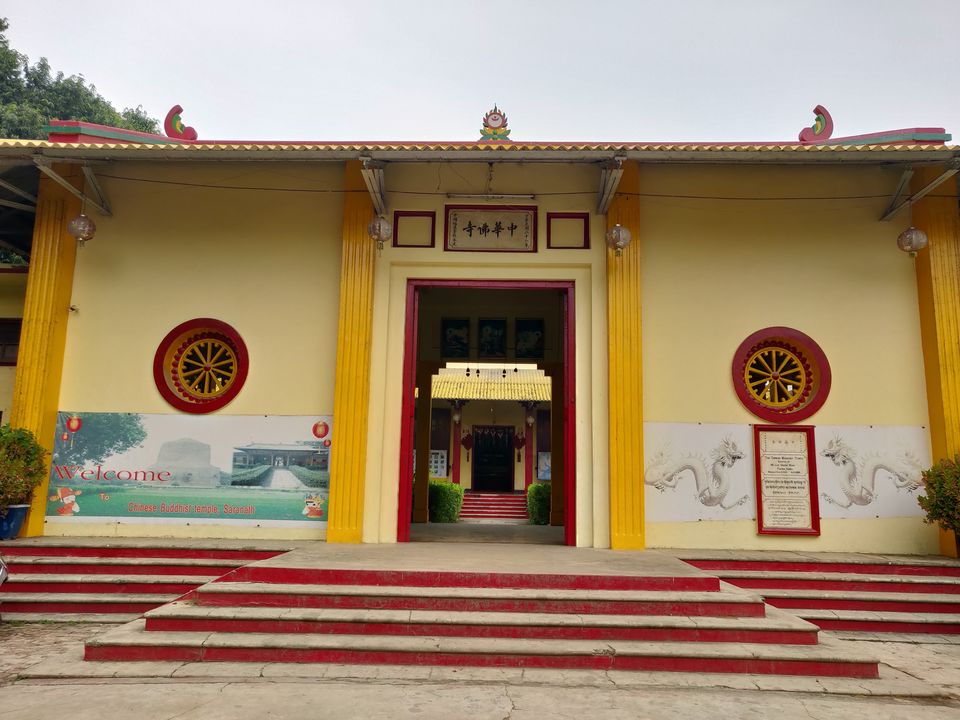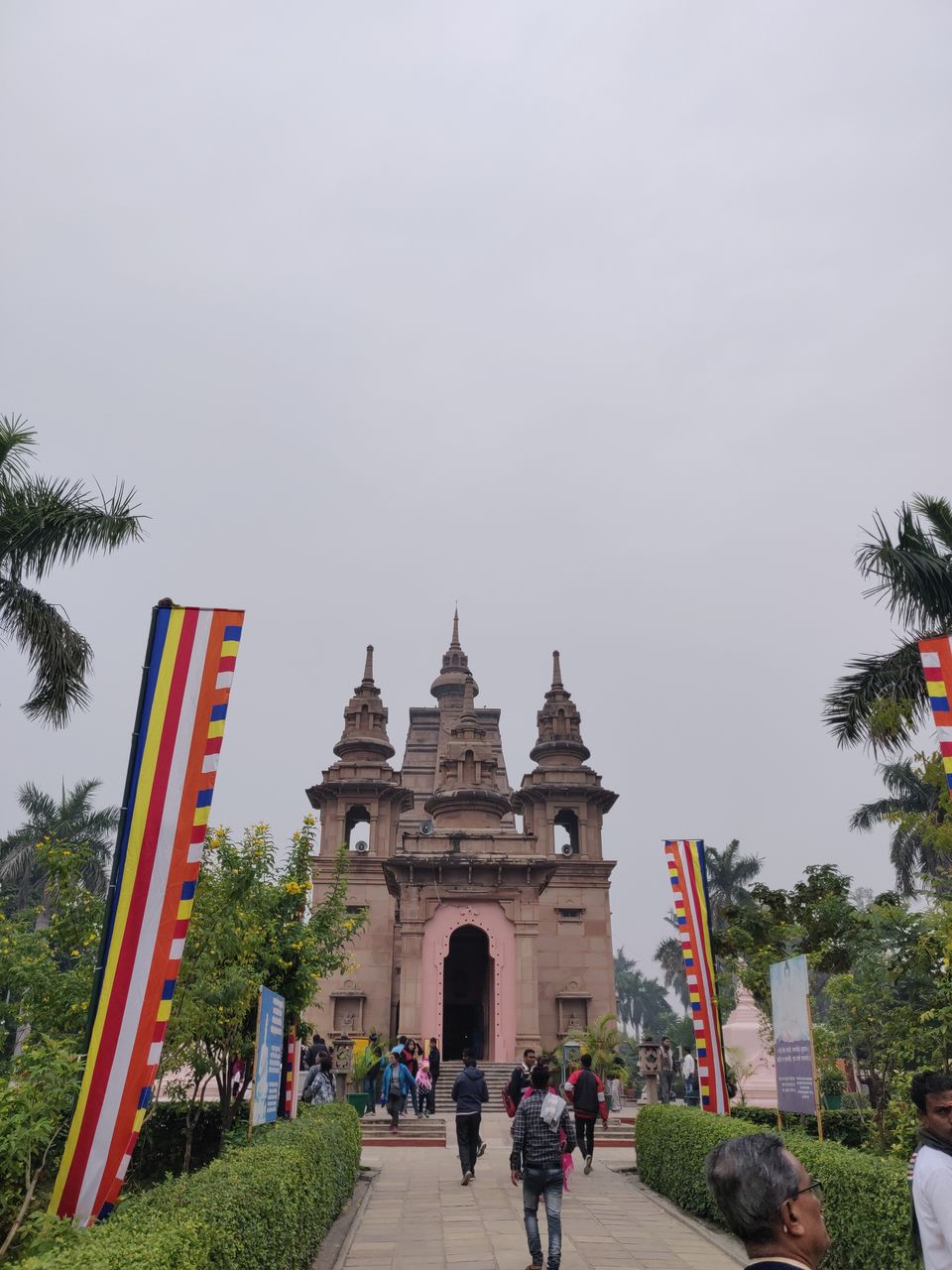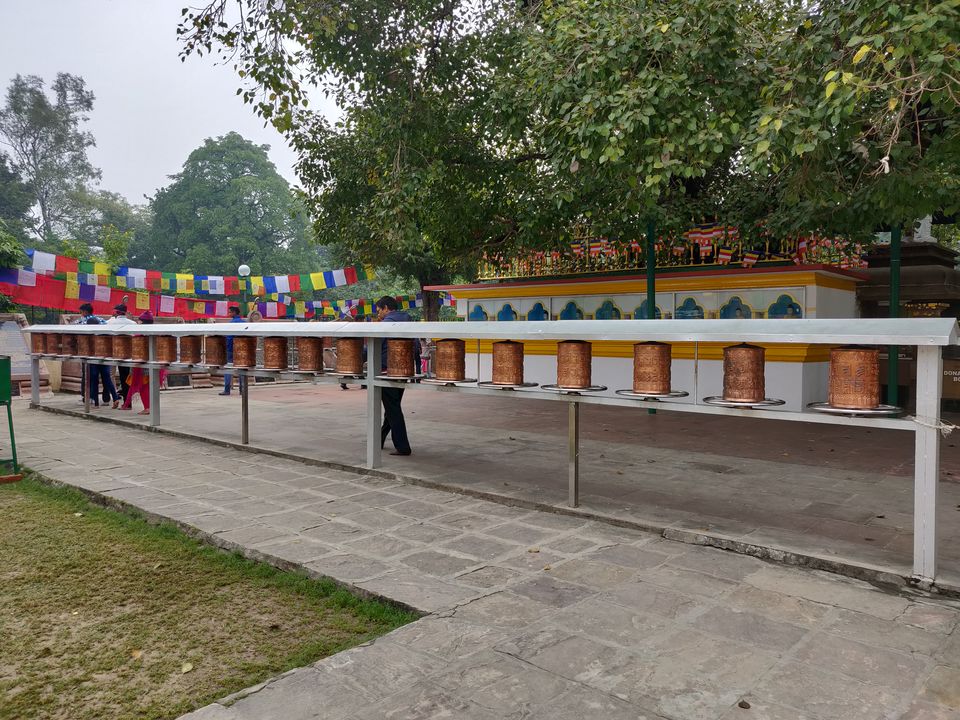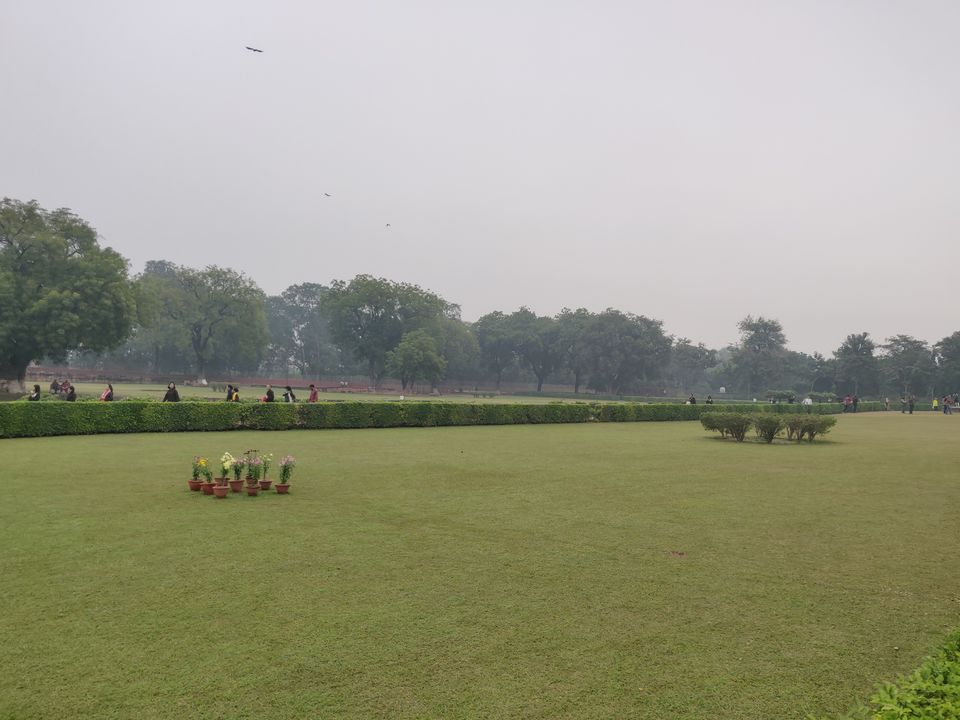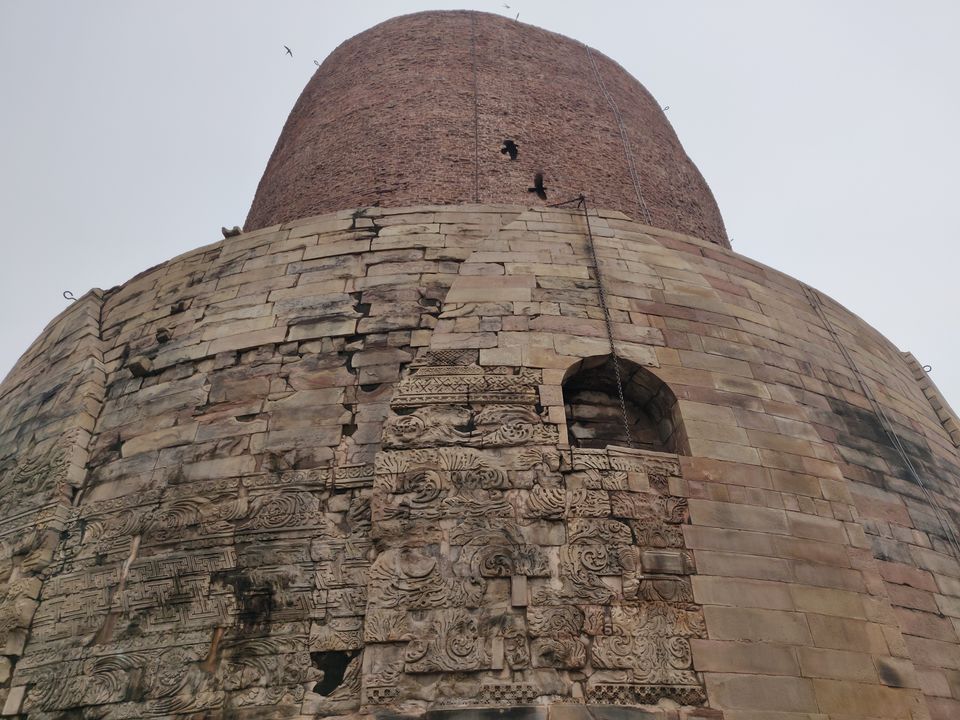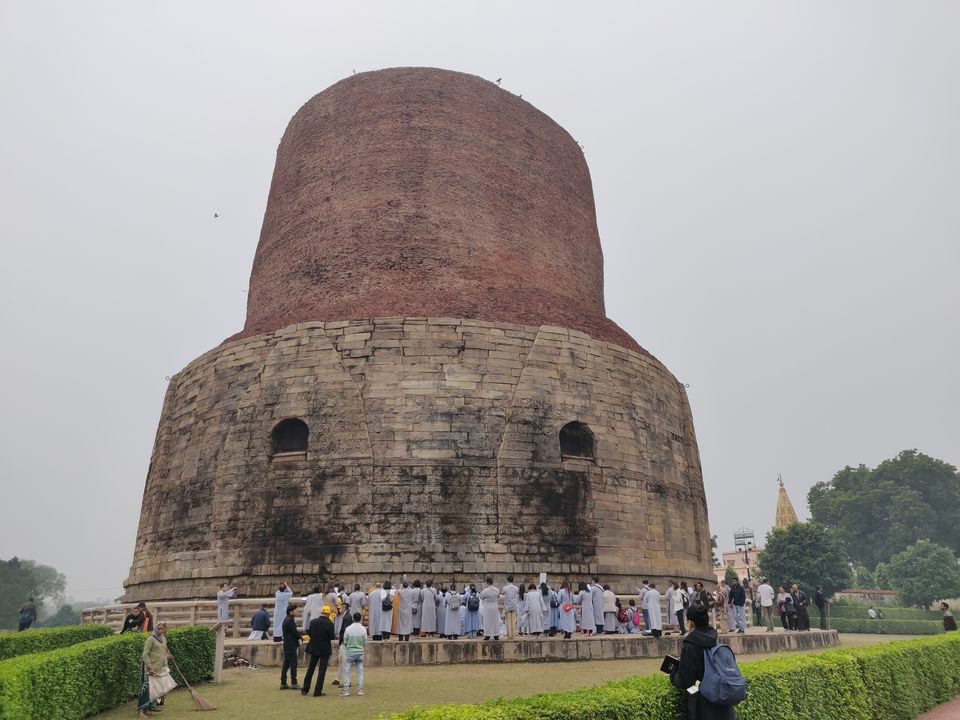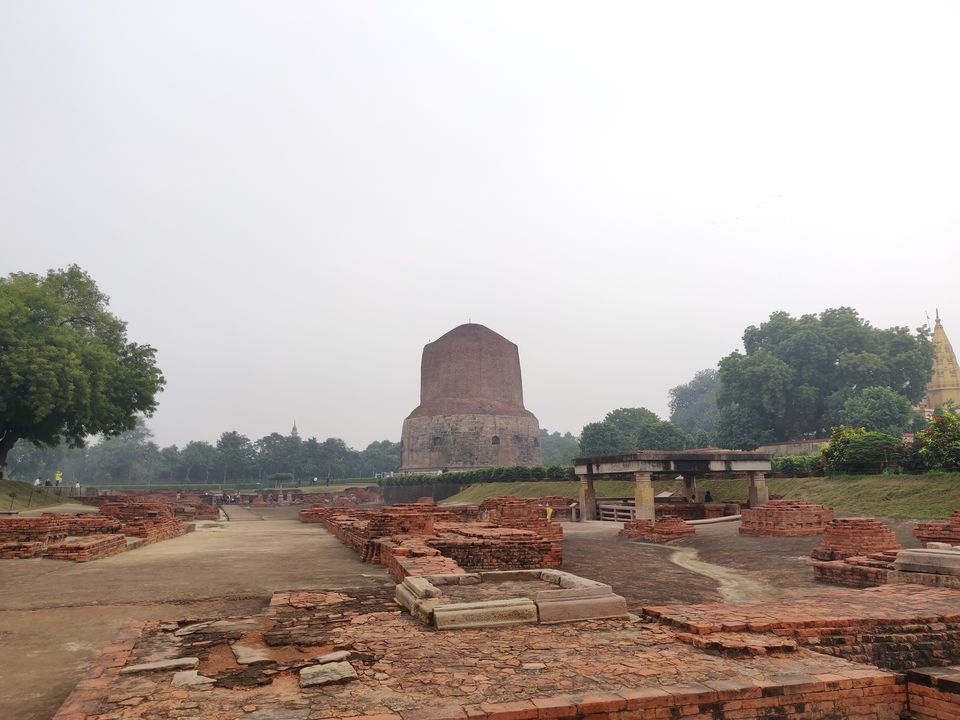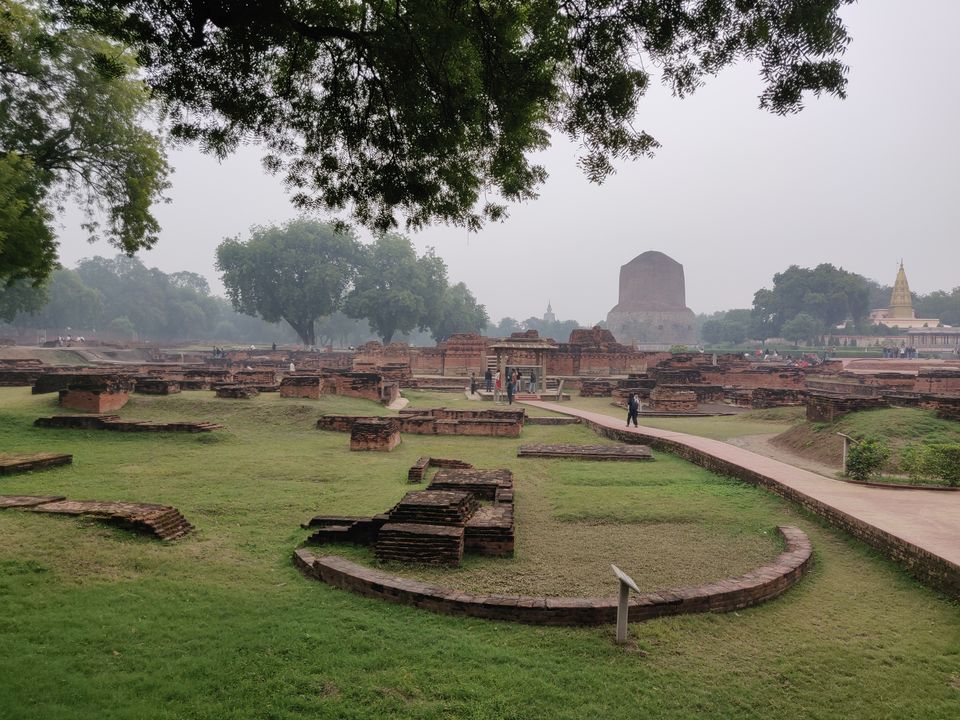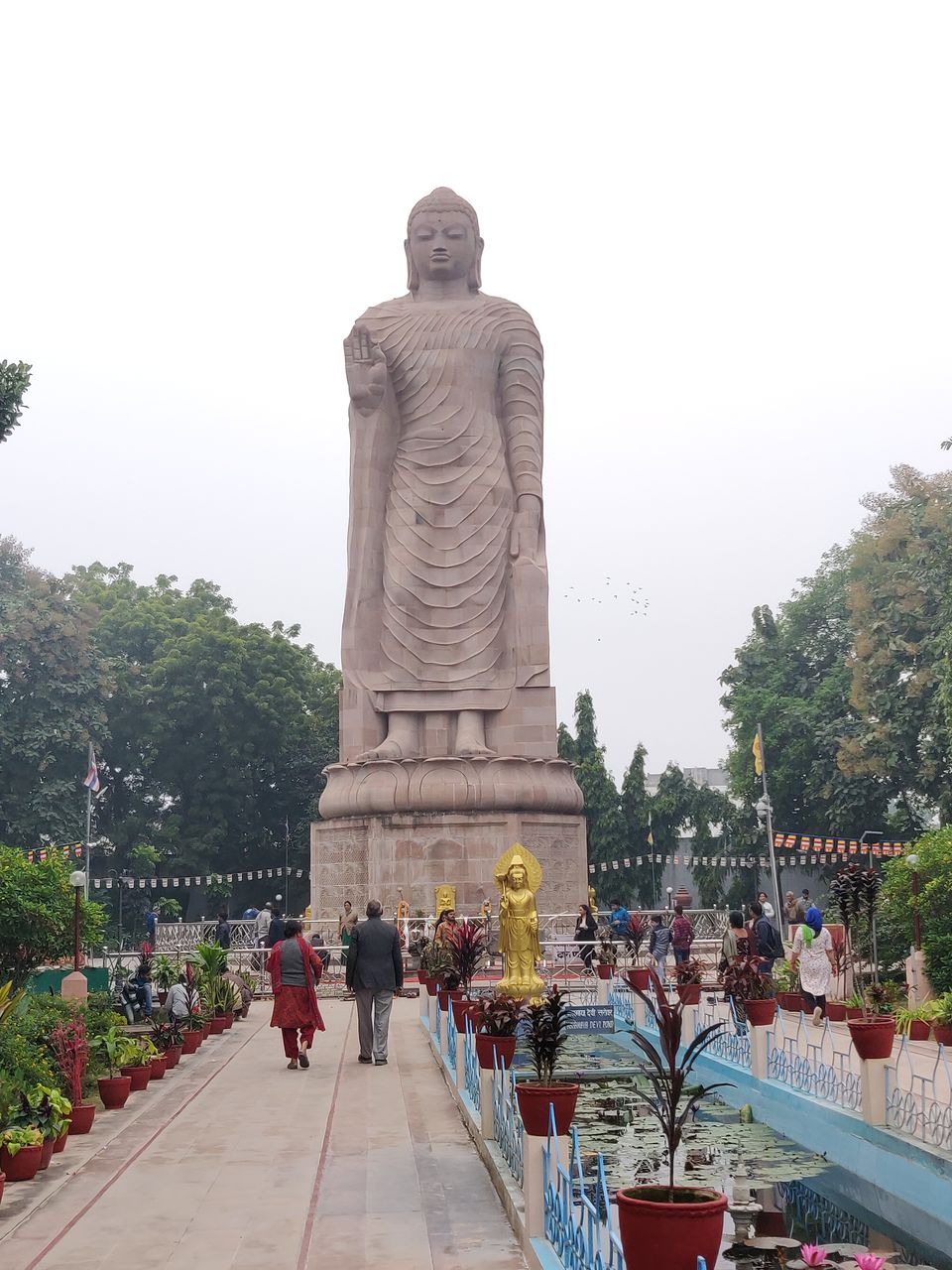 It was time to have some good lunch. I have heard a lot about a place known as "Bati Chokha" so I decided to go there. I really loved that place for their and food and wonderful ambience. I would always recommend trying their Bati Chokha thali if you ever go over there. I had booked my stay in Wander Station hostel which is located near Rana Mahal ghat. It was difficult to find my hostel in the busy and unique alleys of Varanasi. I checked in and took rest for an hour before leaving for ghats.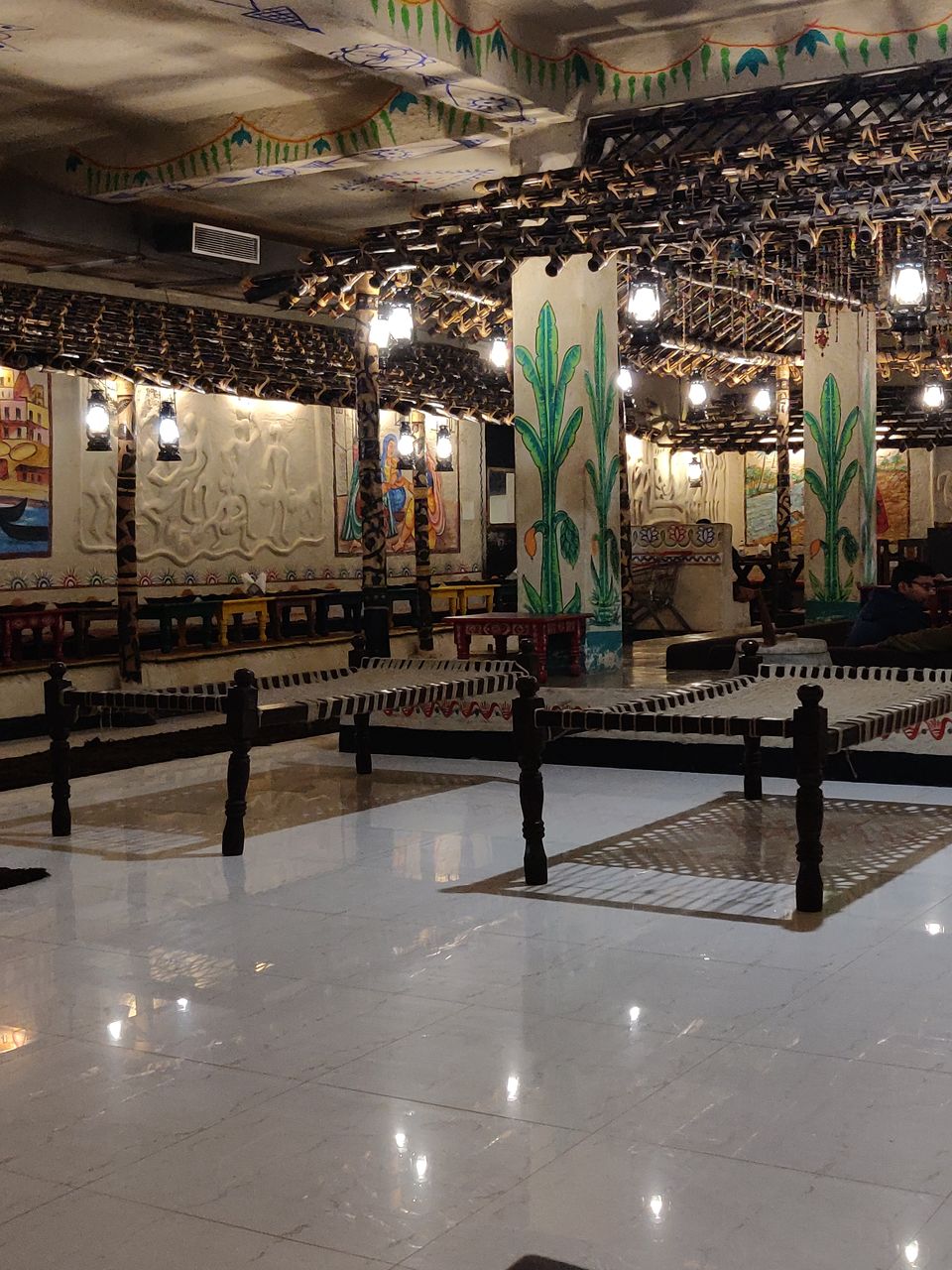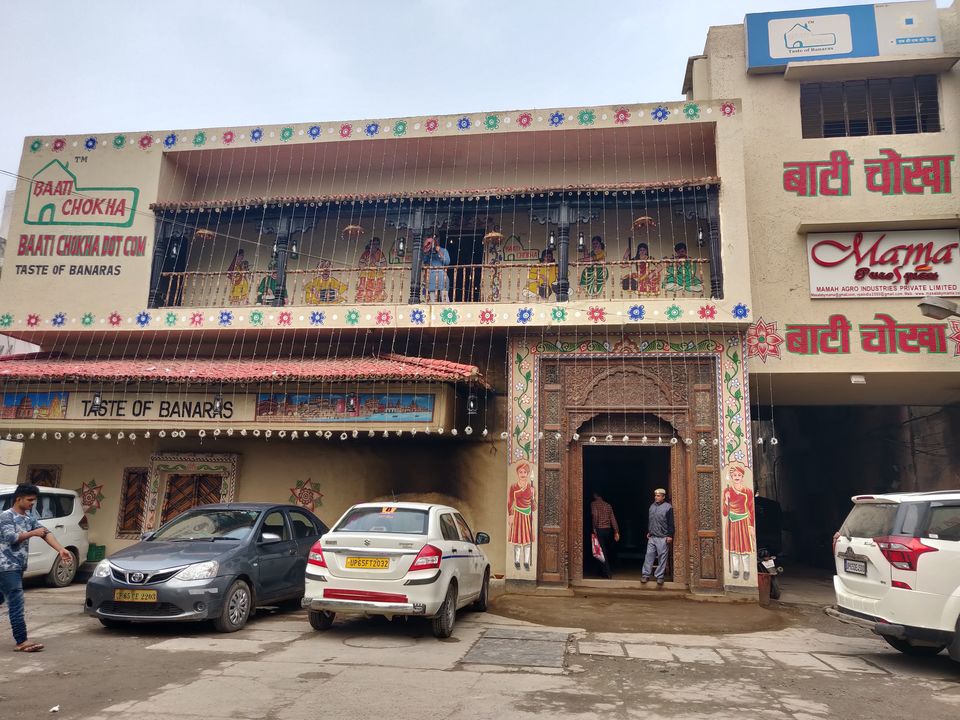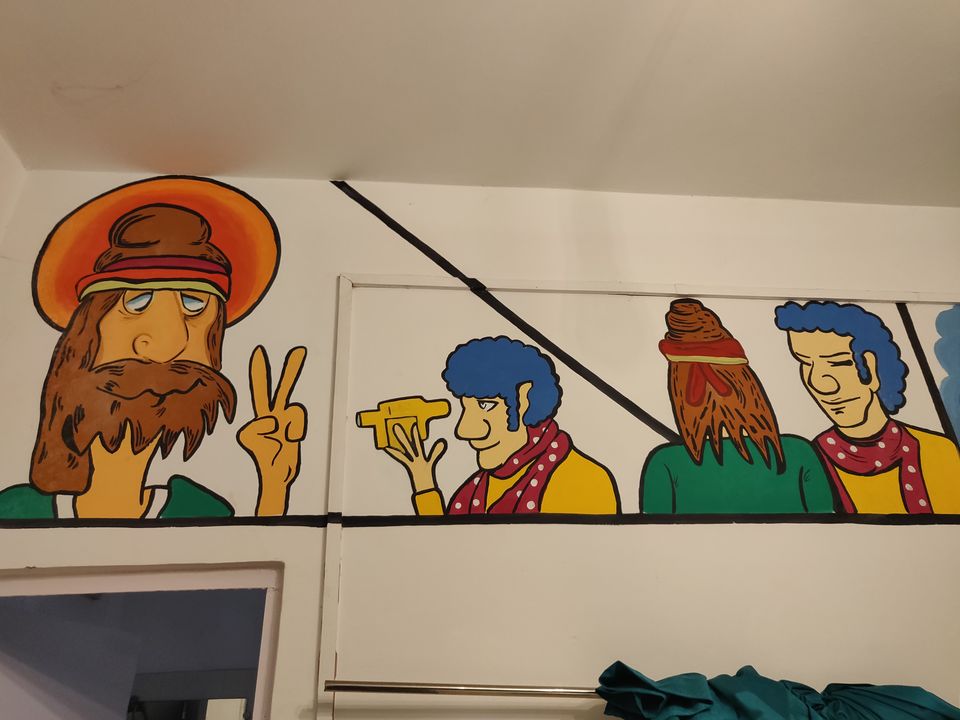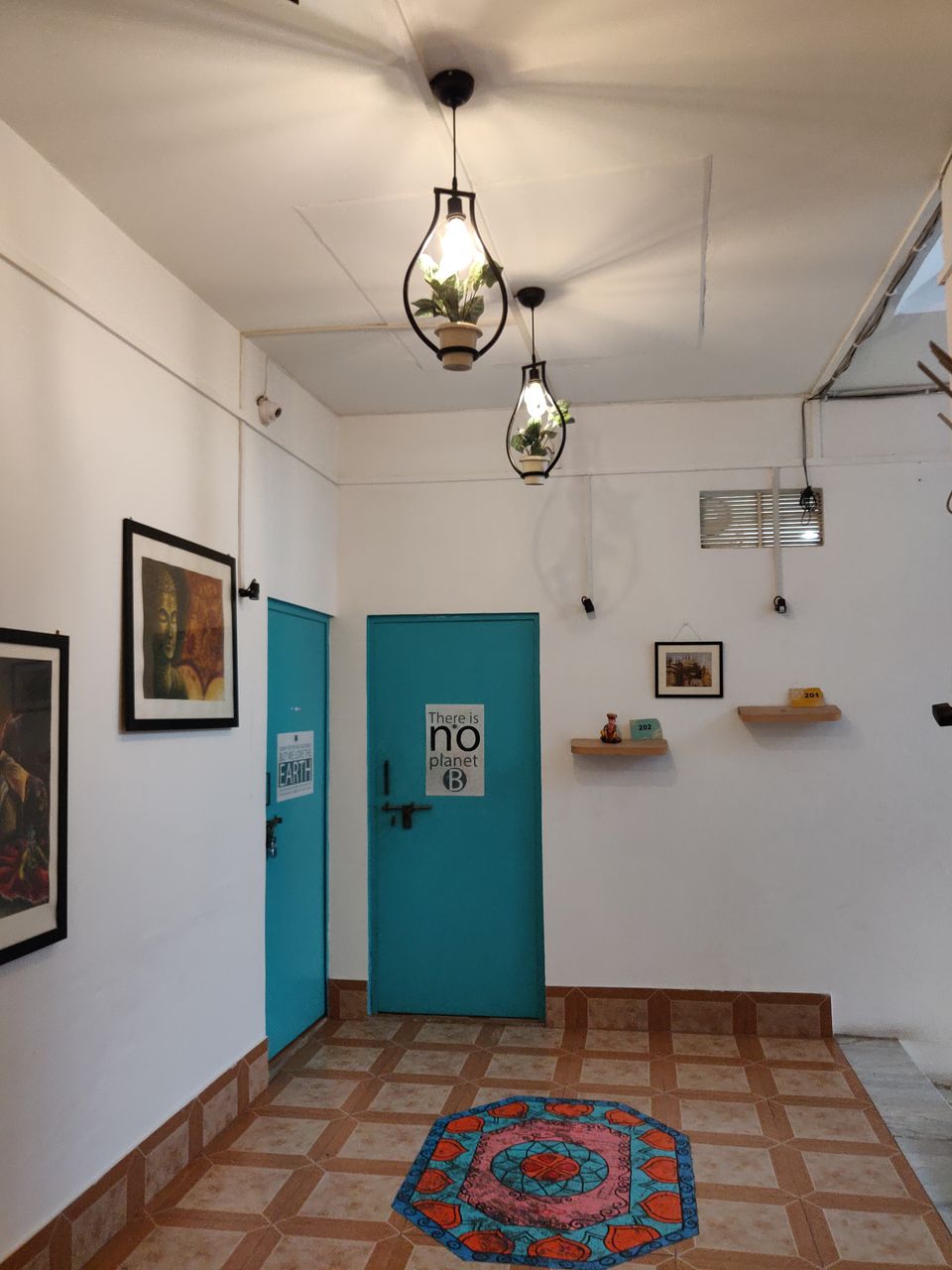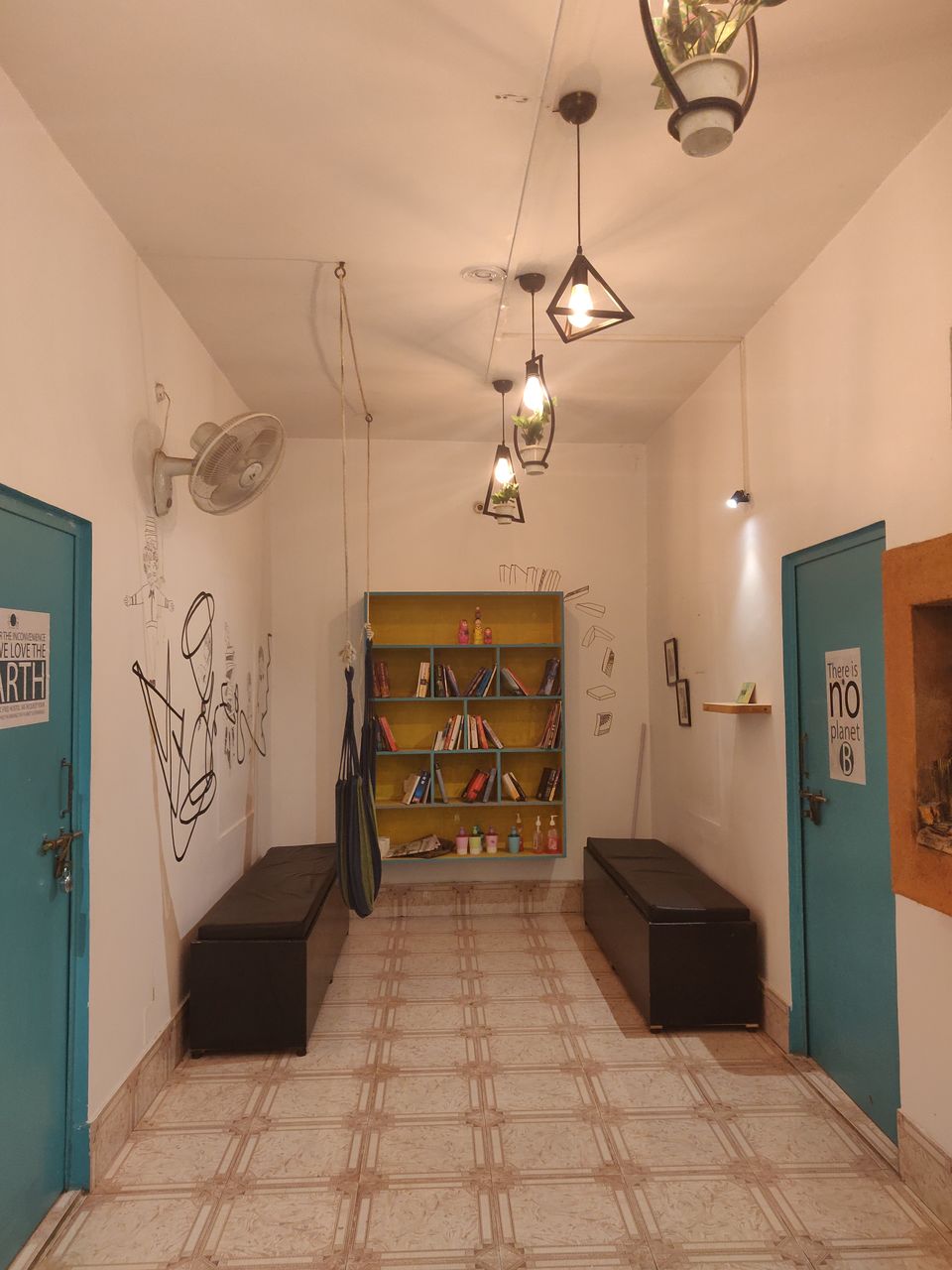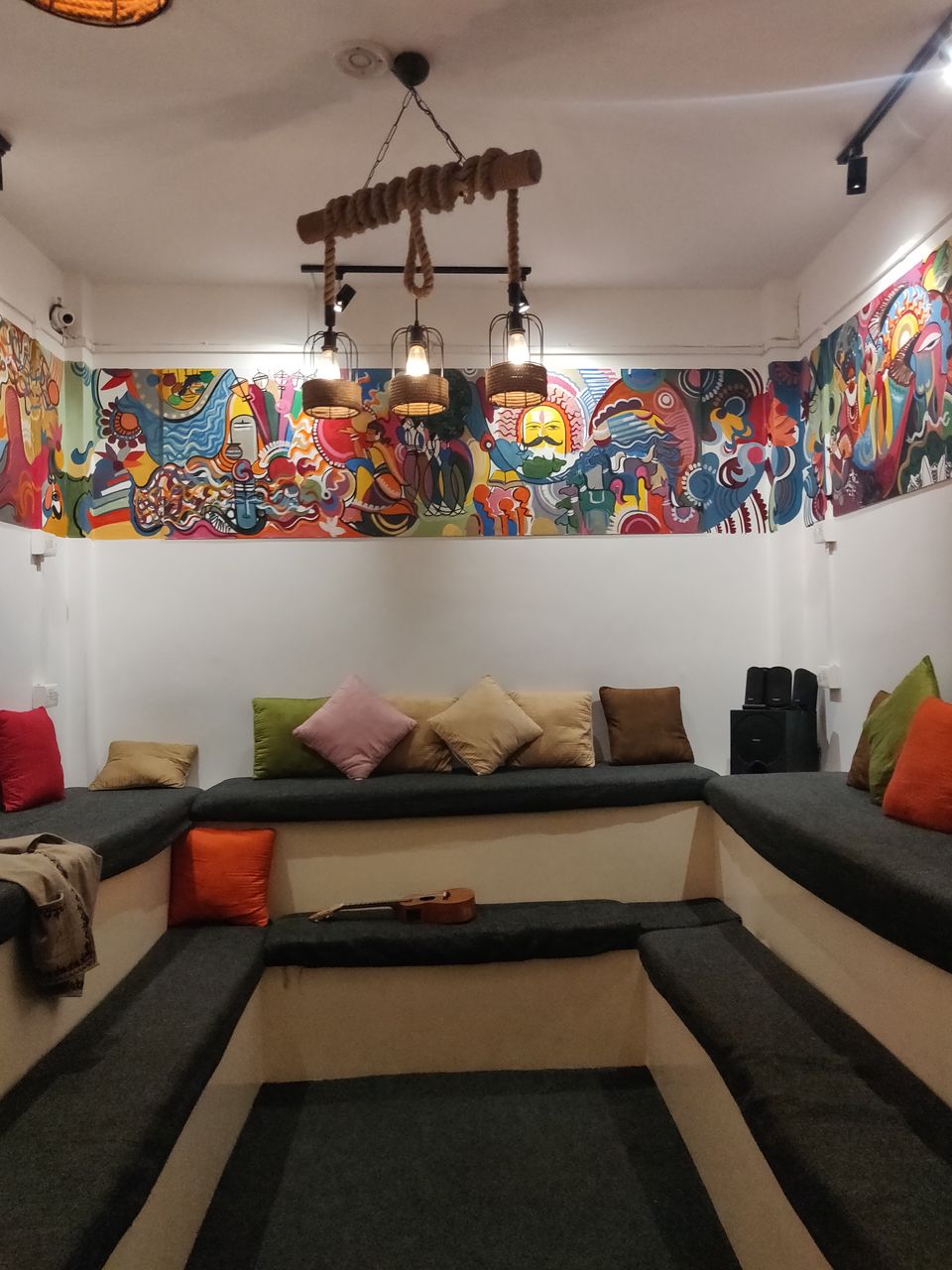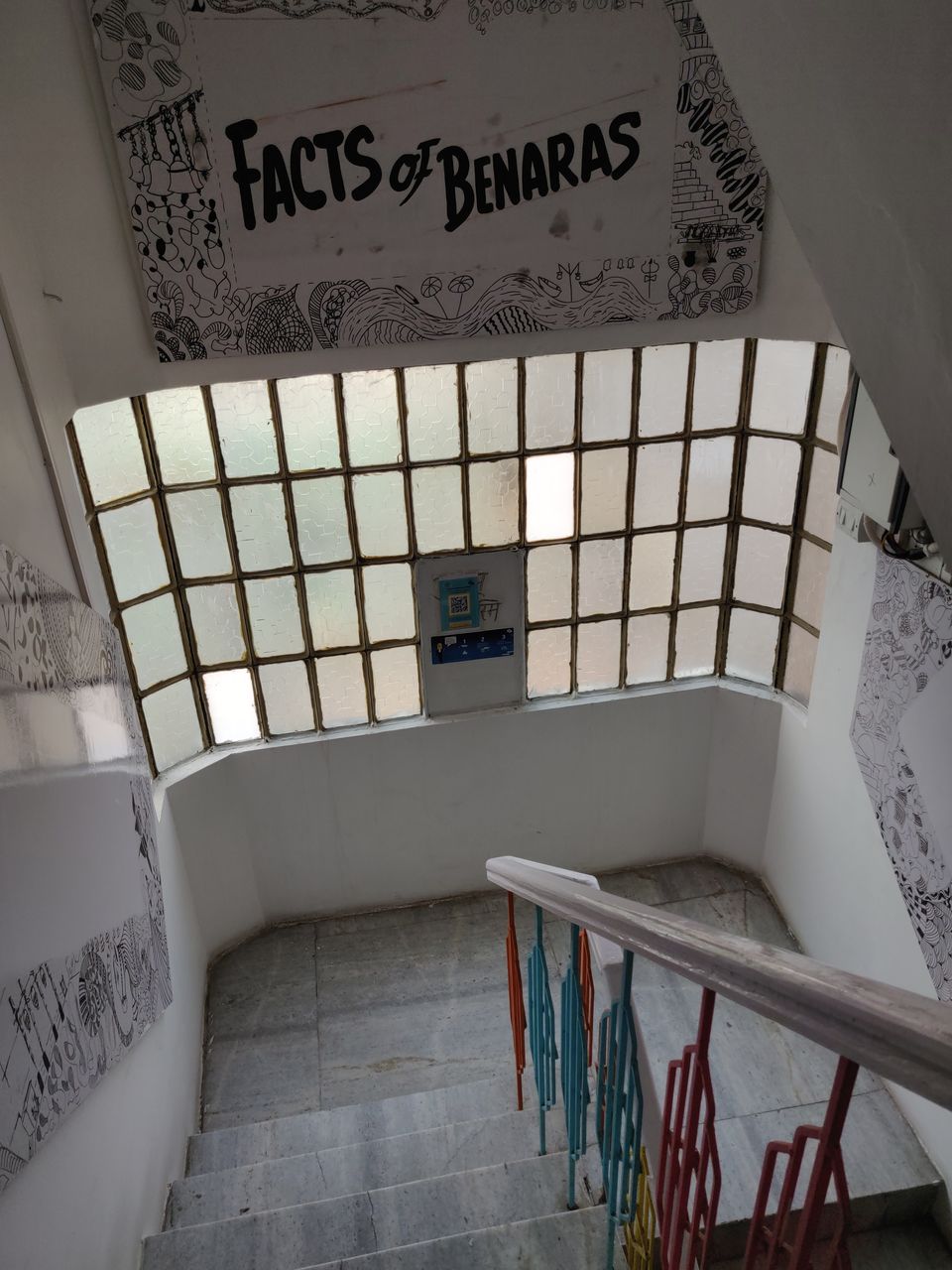 I left for ghats at around 4:00 Pm and walked towards Dashashwamedh Ghat. I realized that the ghats and the Ganges defines the purity. You would receive positive vibes from the surroundings. Manikarnika ghat is the place where cremation takes place. It is believed that a dead human's soul attains "moksha", and hence breaks cycle of rebirth when cremated here. This place will make you understand the reality of life. The preparation for Ganga Aarti after sunset was started. I was hungry by the time, so I went to Kashi Chat Bhandar to try their famous Tomato chat and Tikki Chat. It was really worth trying. I returned to ghats and got ready for evening boat ride to see gorgeous view of lit ghats from boat after sunset. I decided to see Ganga Aarti from the boat itself because of the ghats being overcrowded. I attended Ganga Aarti in Rishikesh also but this was something different from there. It was much of an artificial and showy extravaganza to have a lot of meaning in a spiritual context.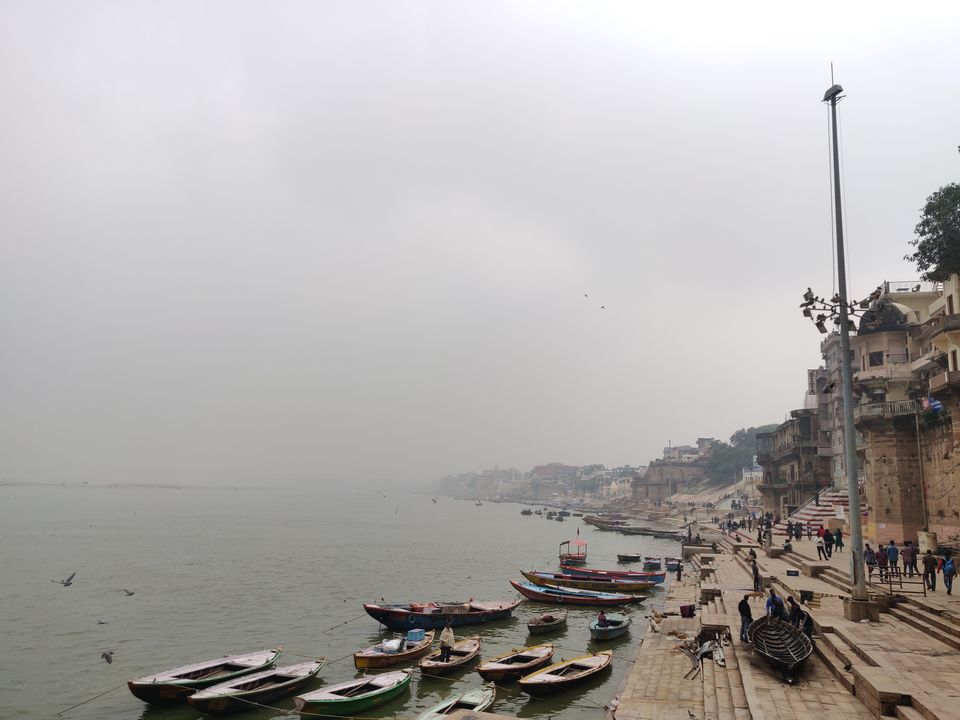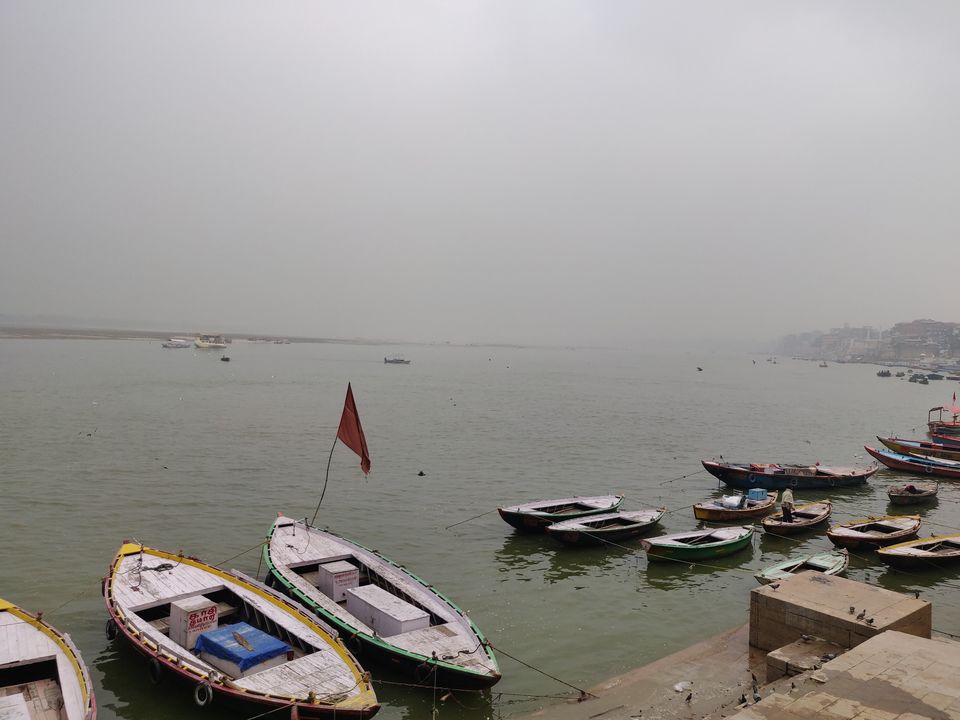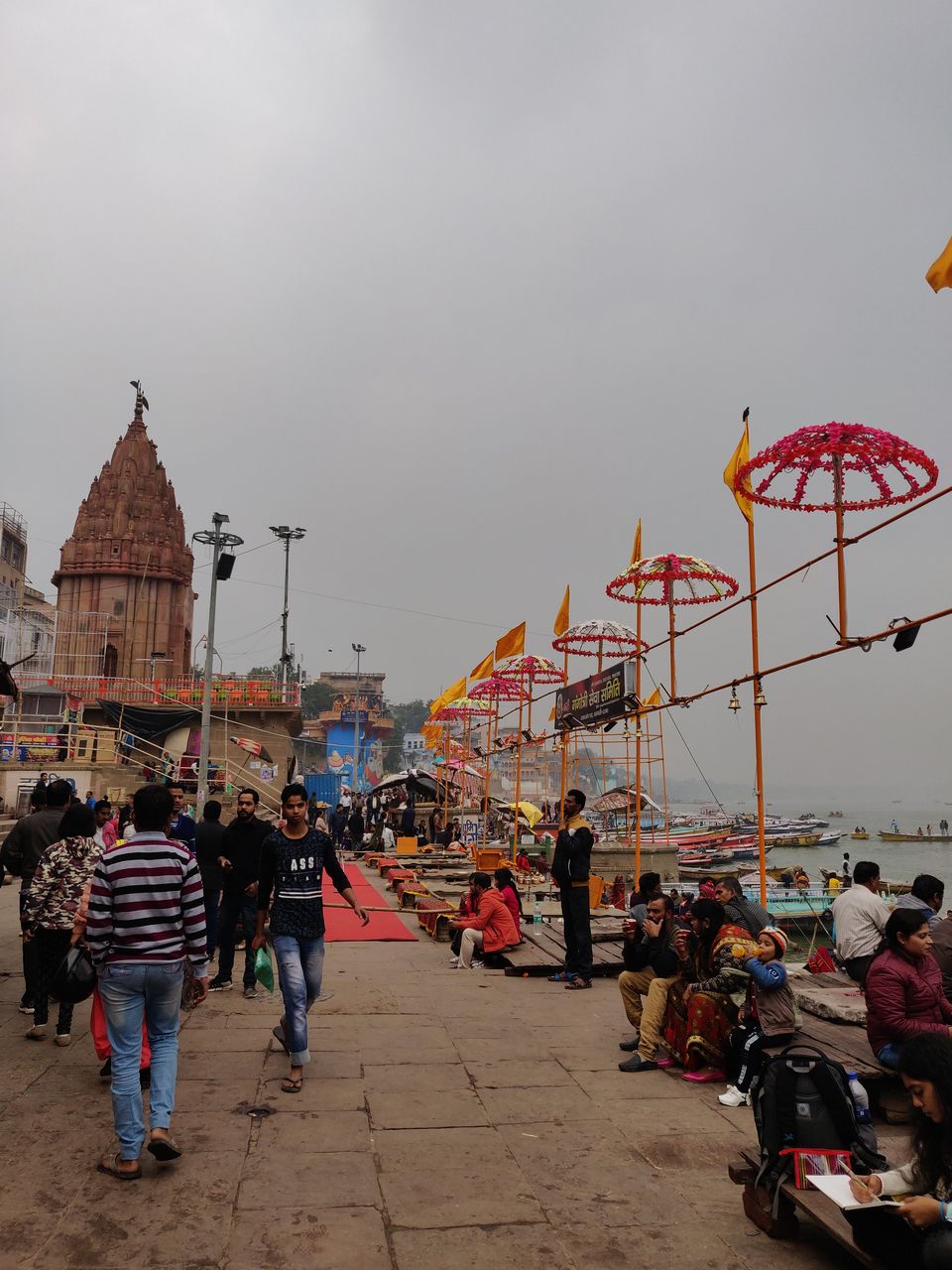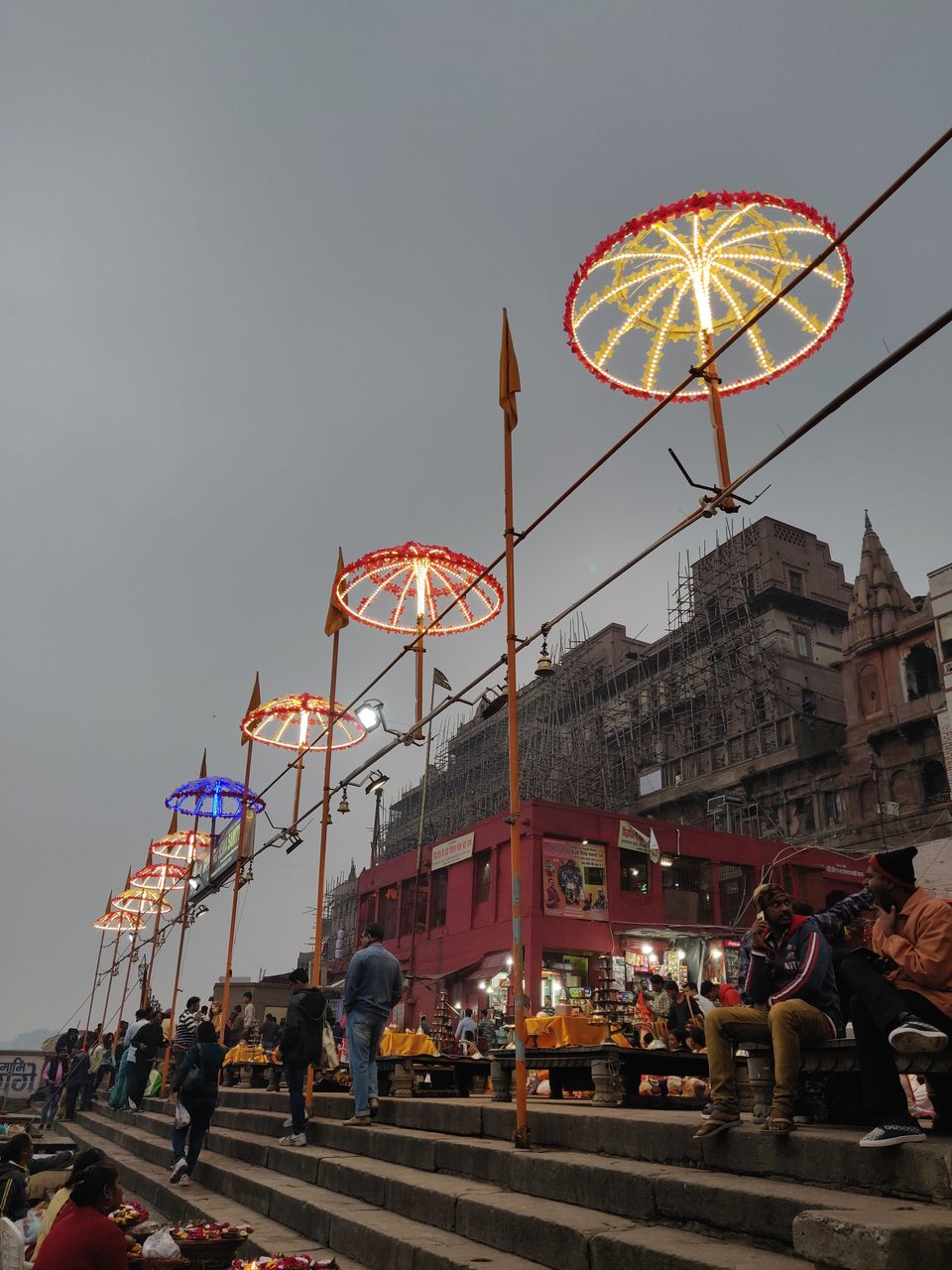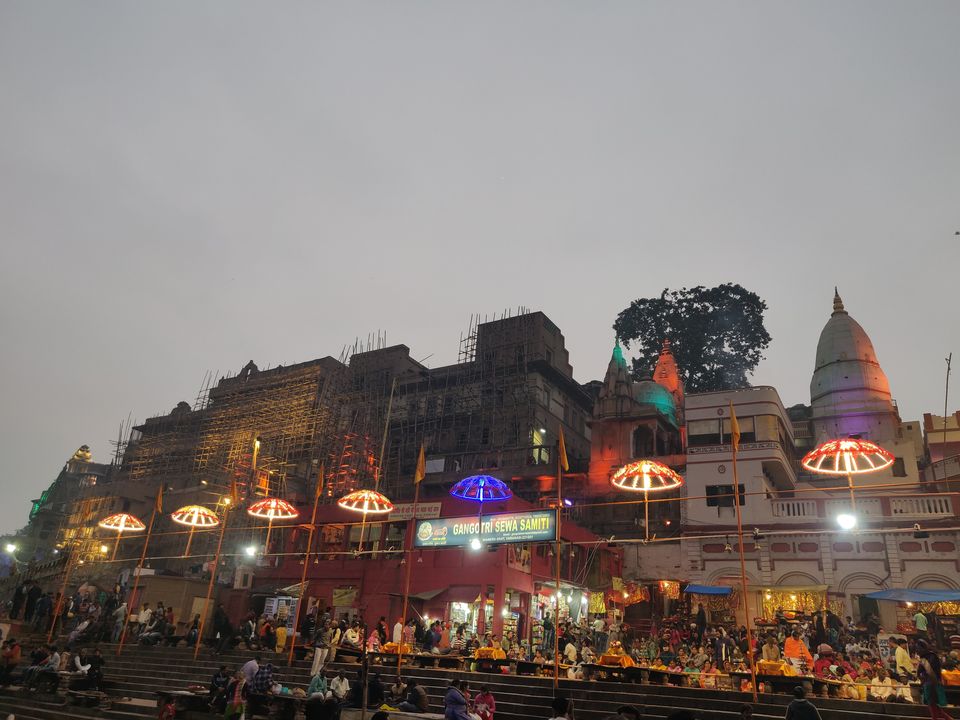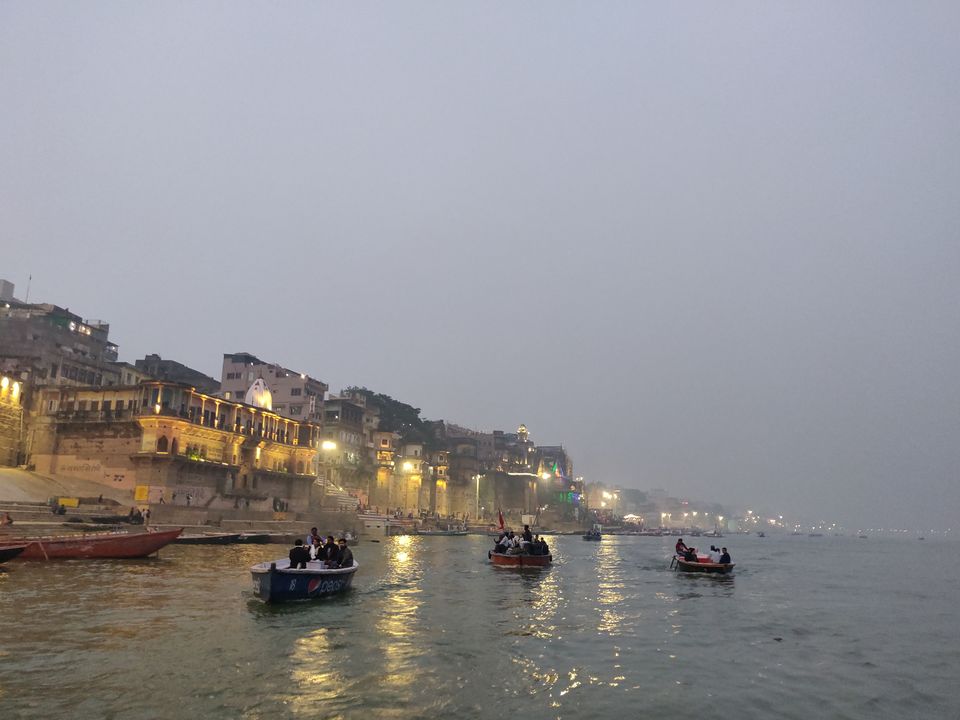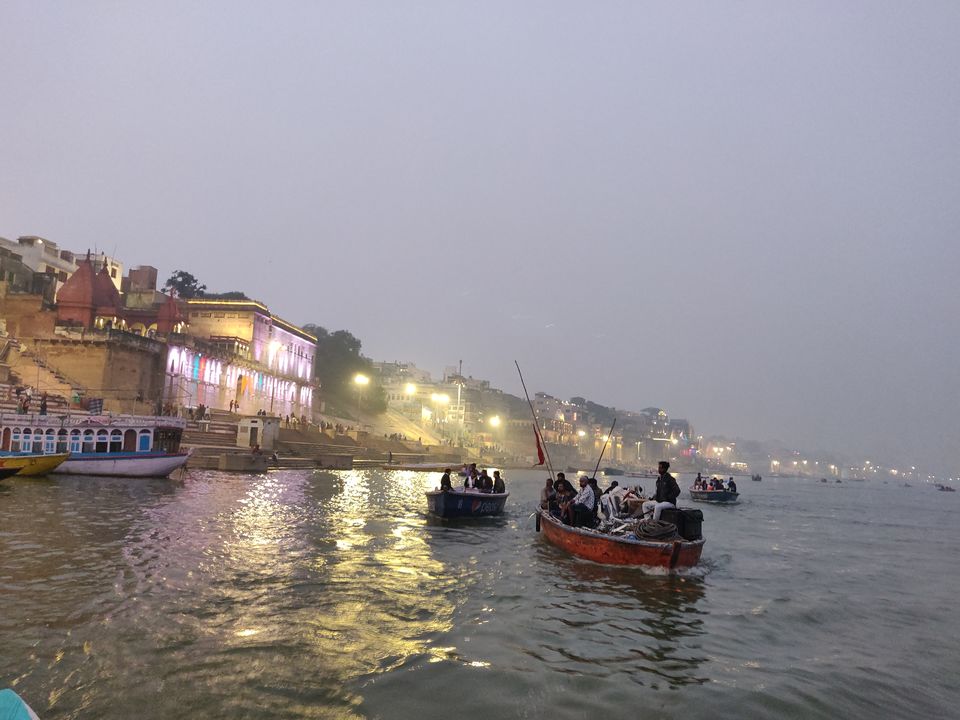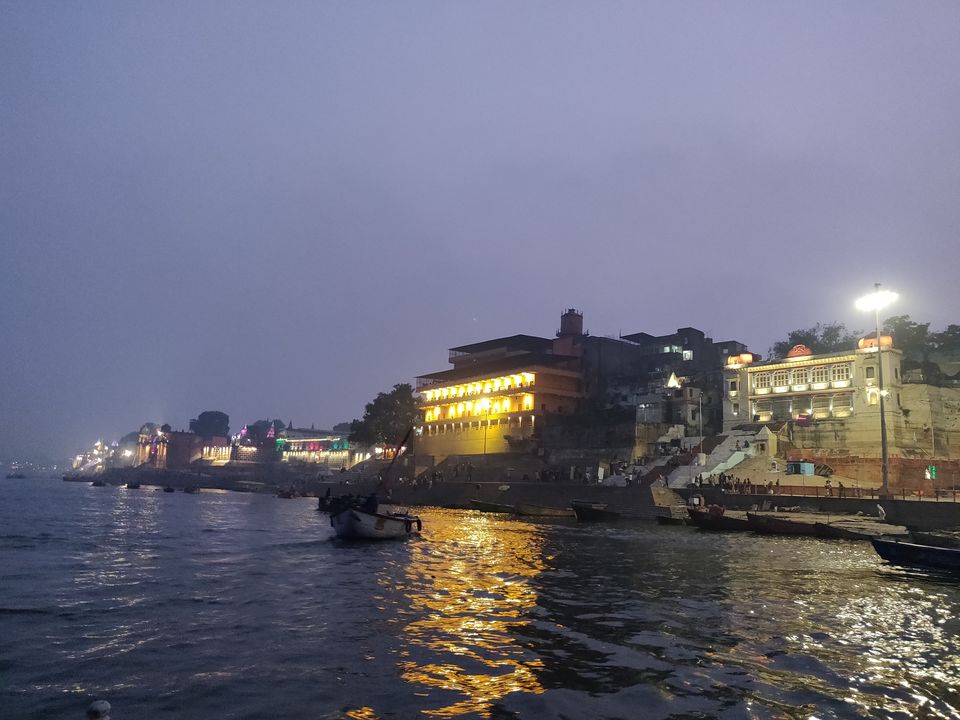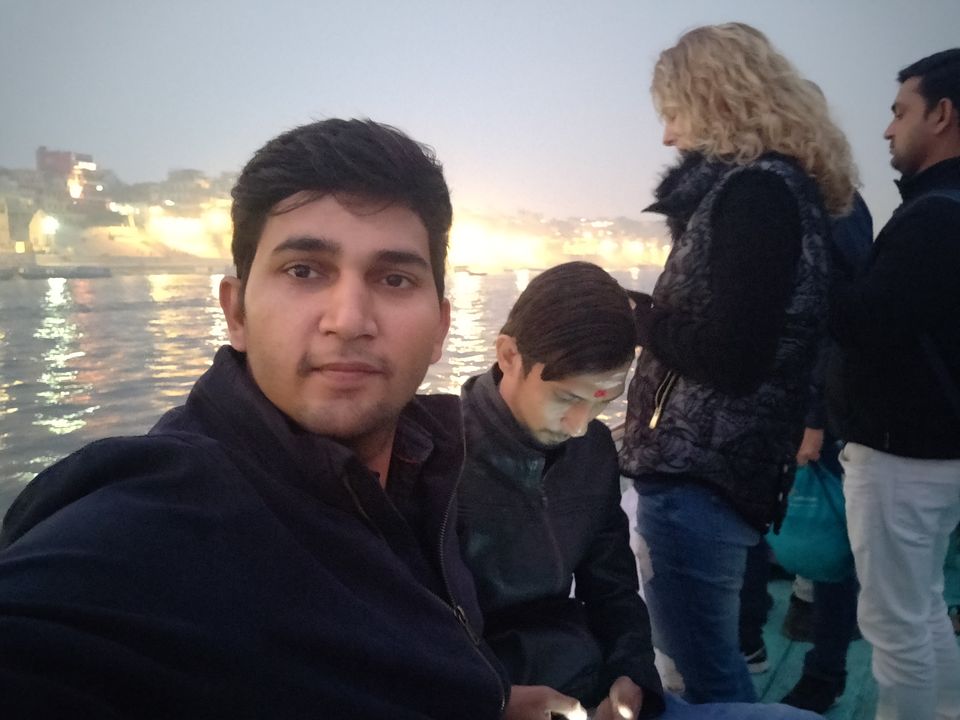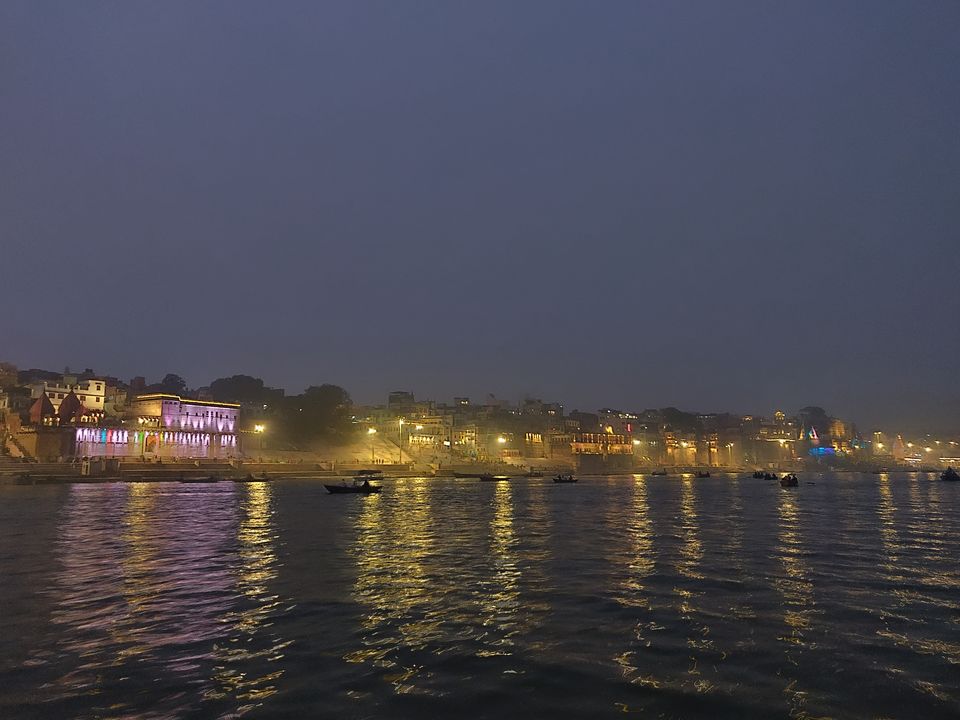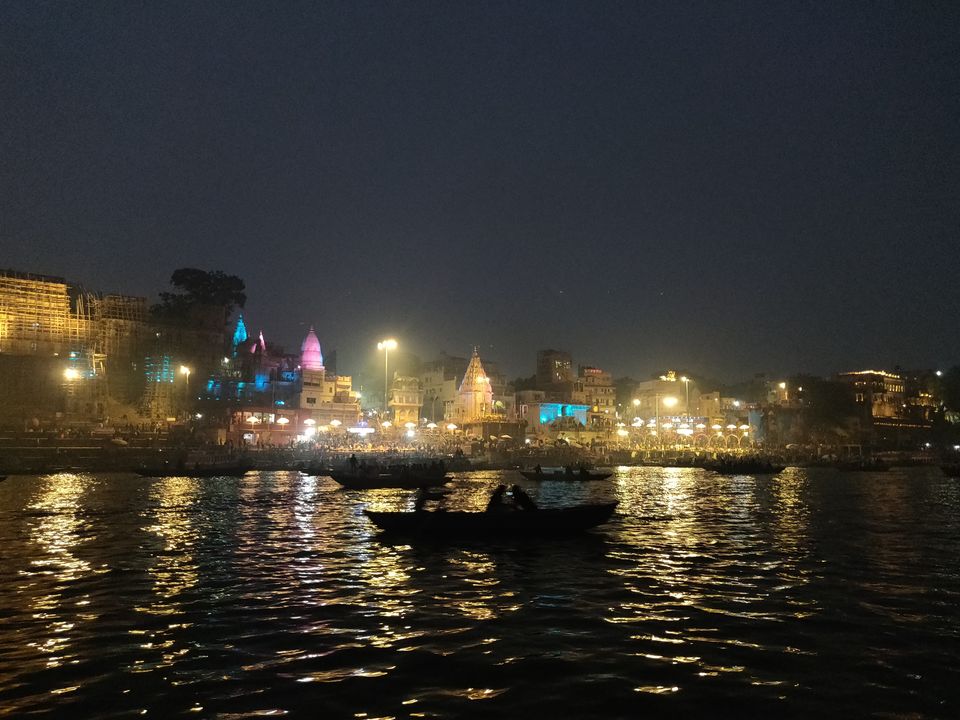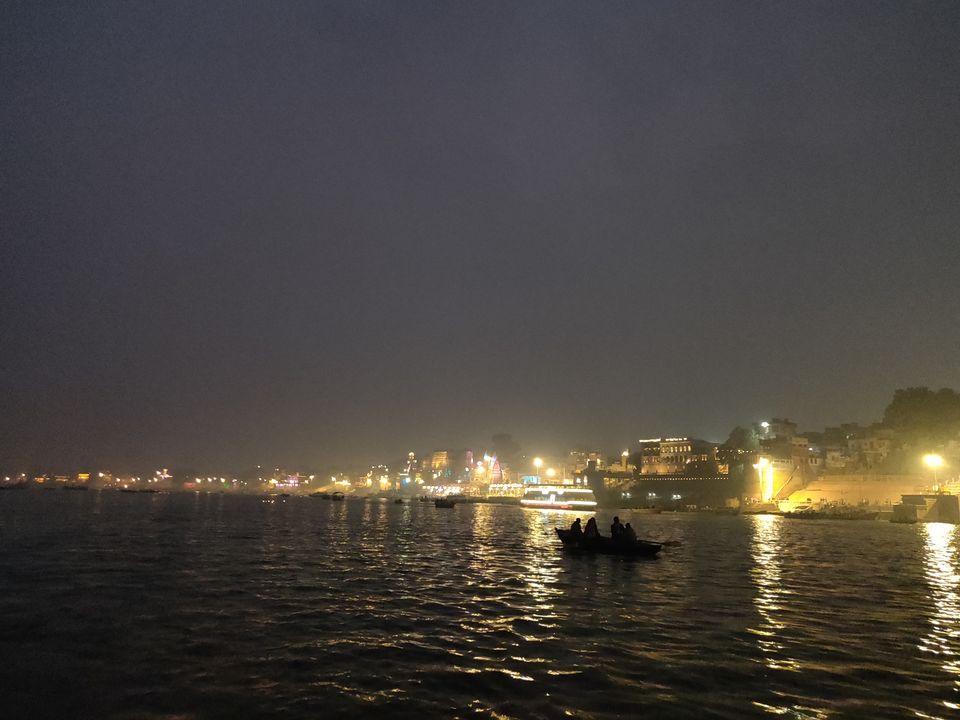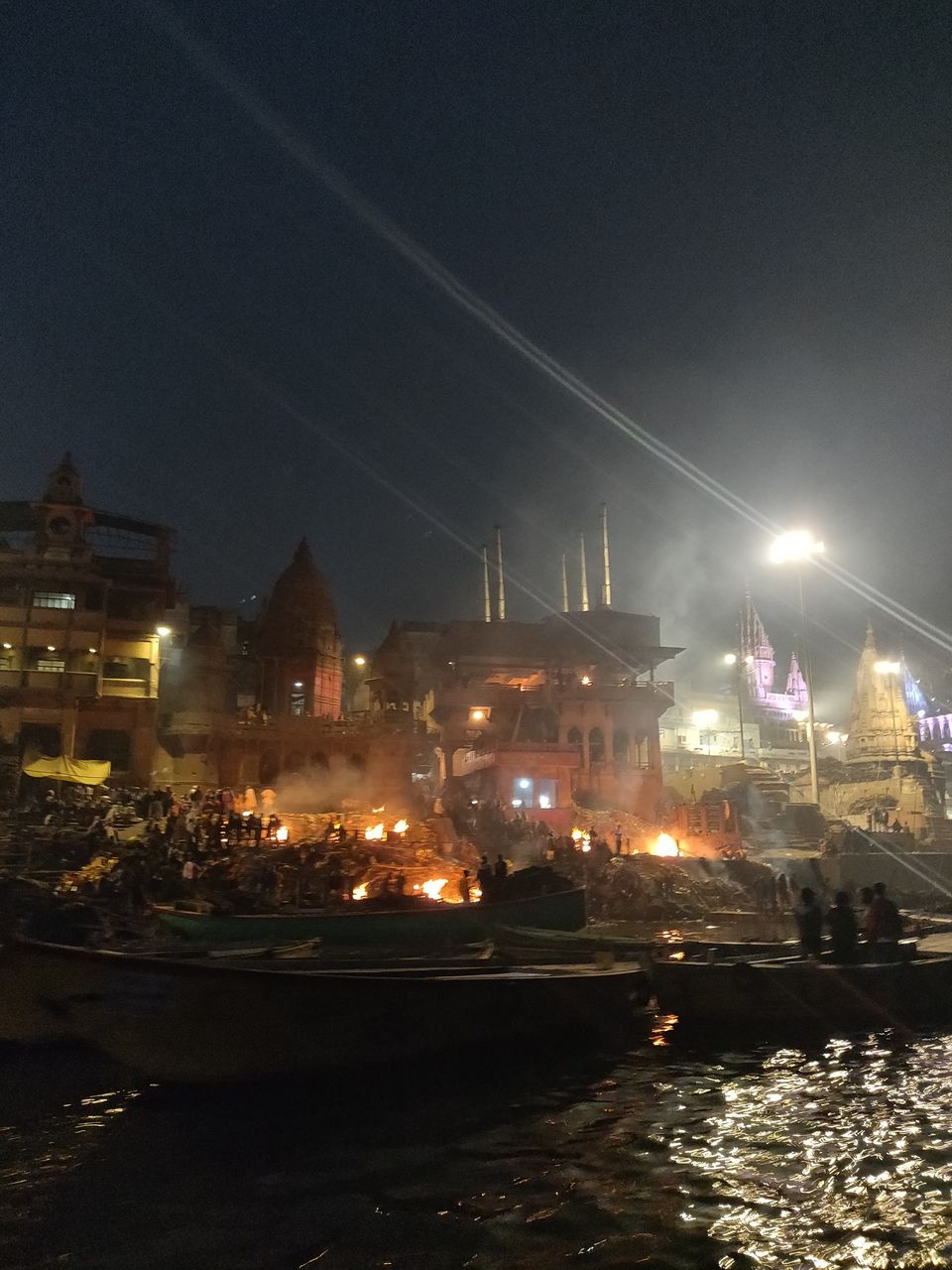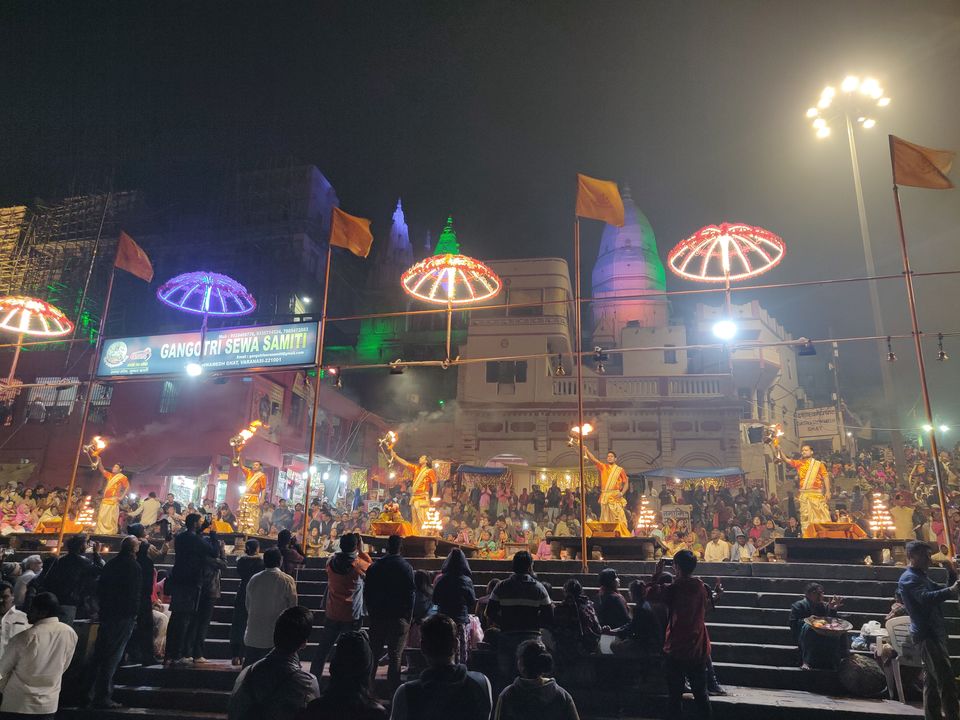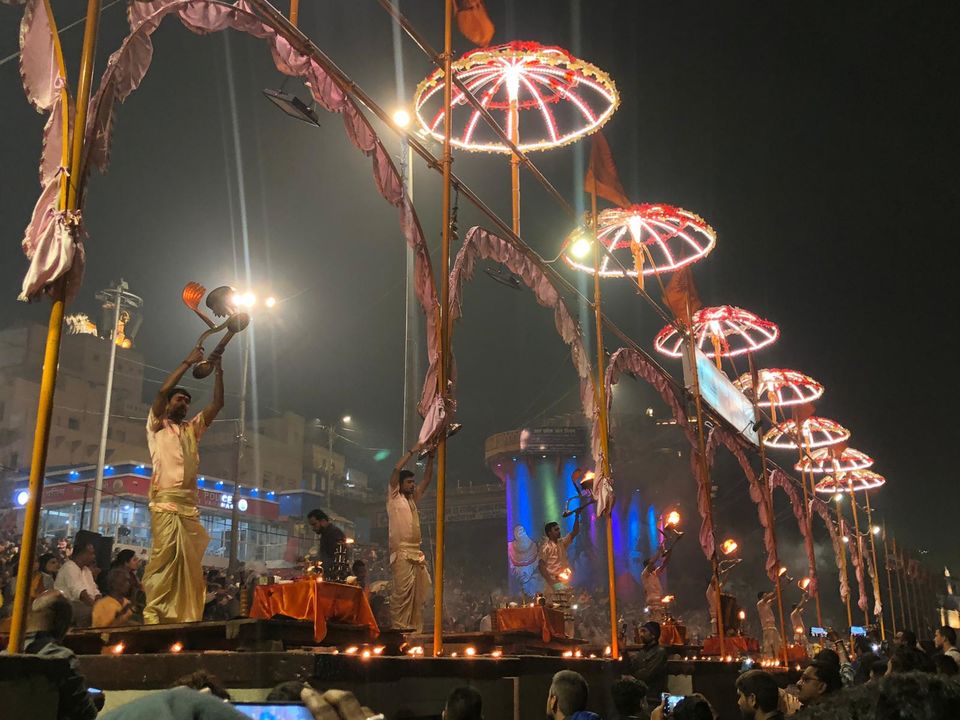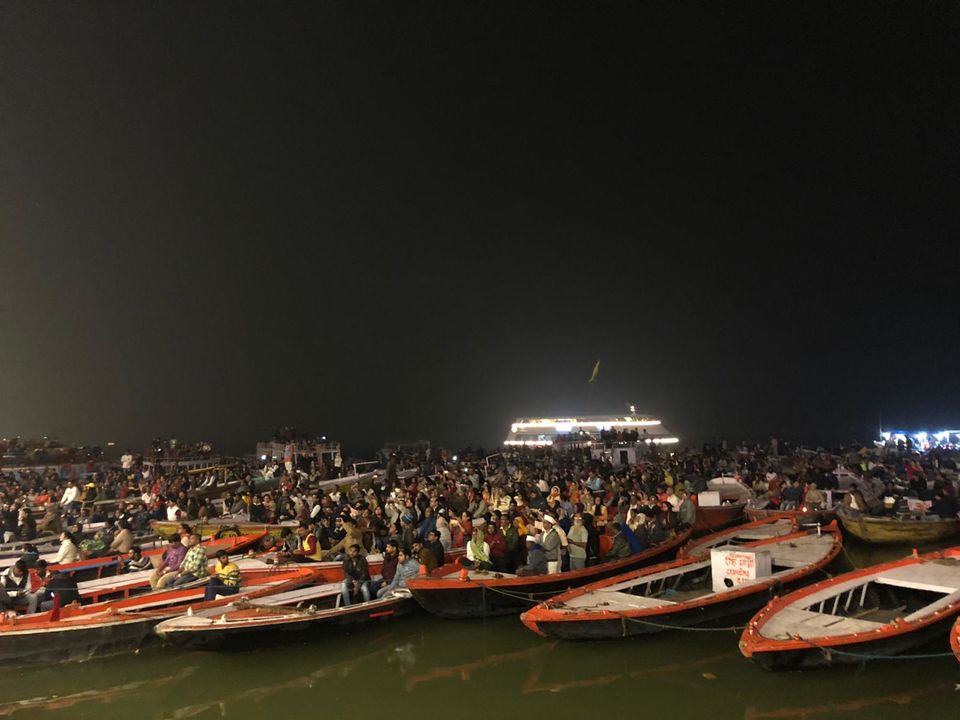 Our hostel offered us the morning boat ride and ghat introduction activity for the next day. I thought that it being a good idea to know more about the ghats and their historical significance. I slept early because I had to wake up early the next morning for the boat ride.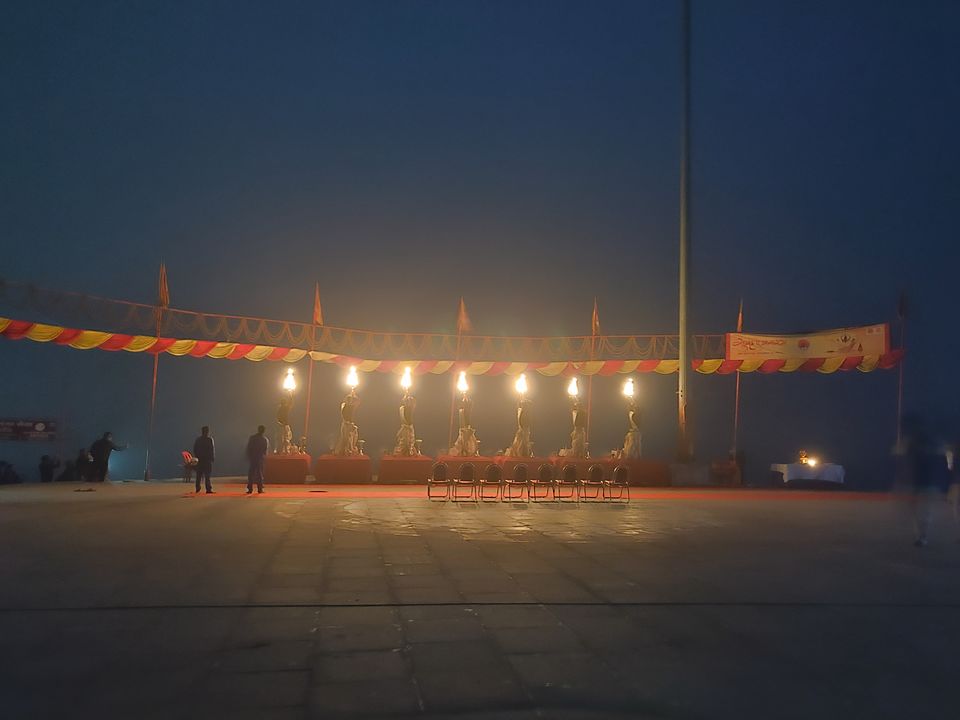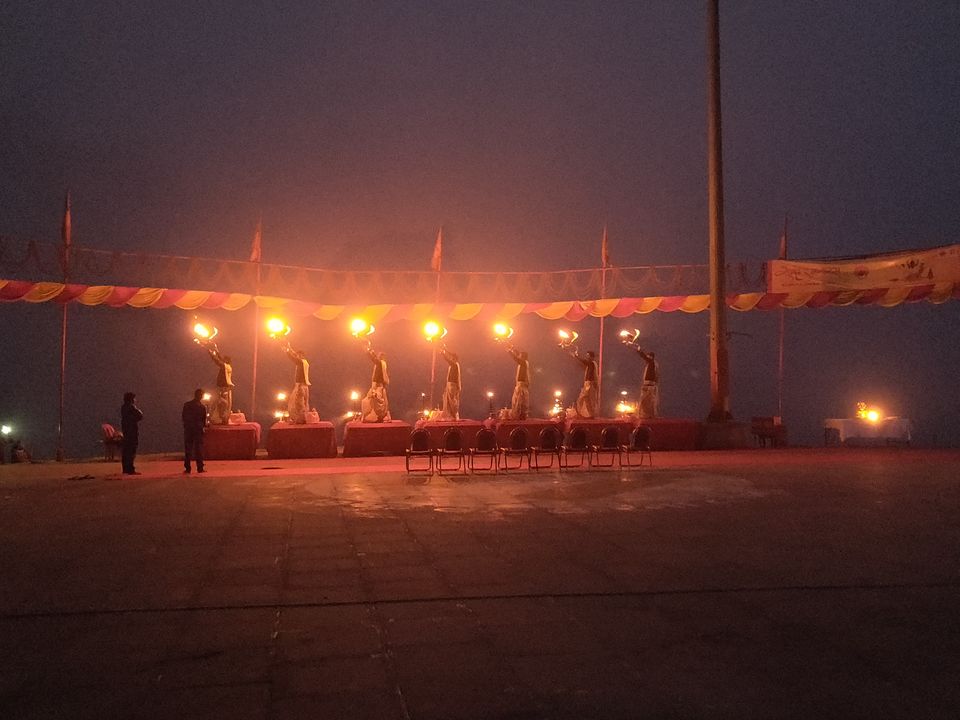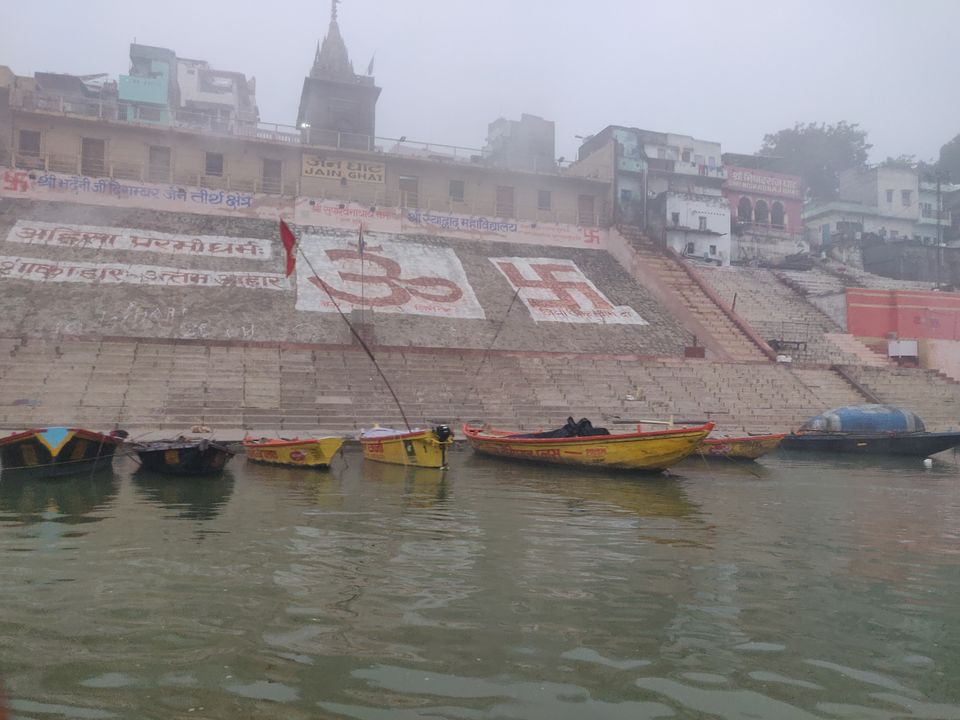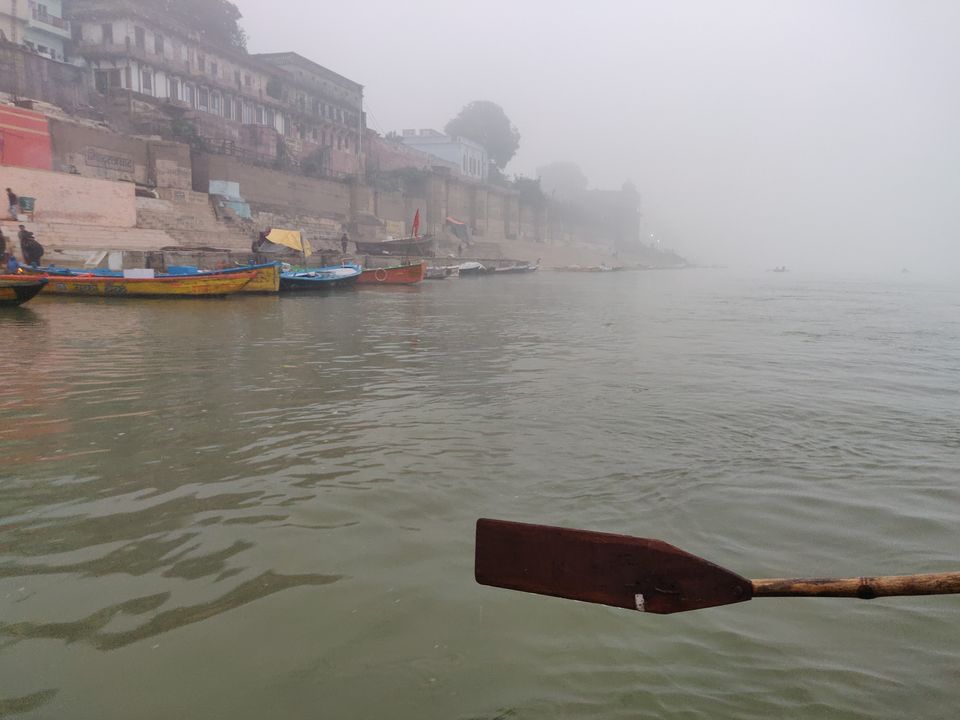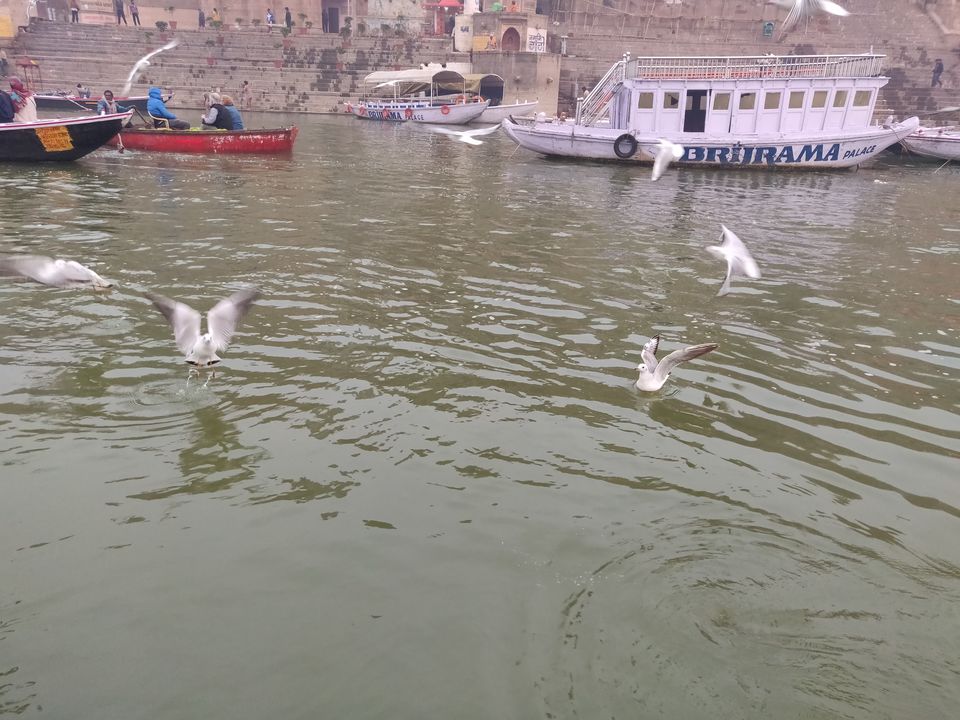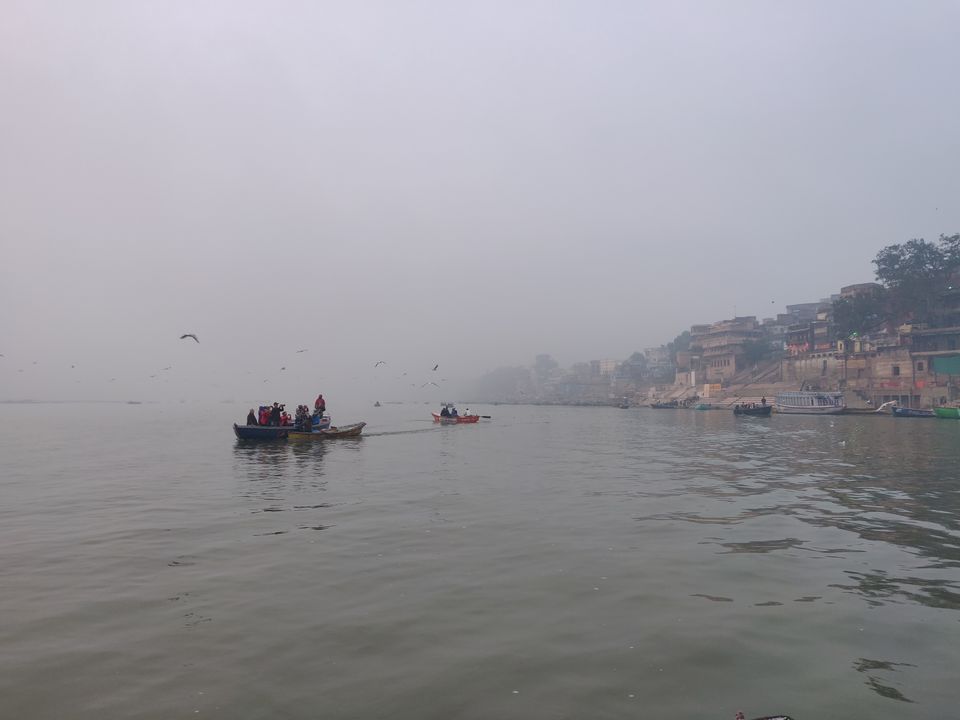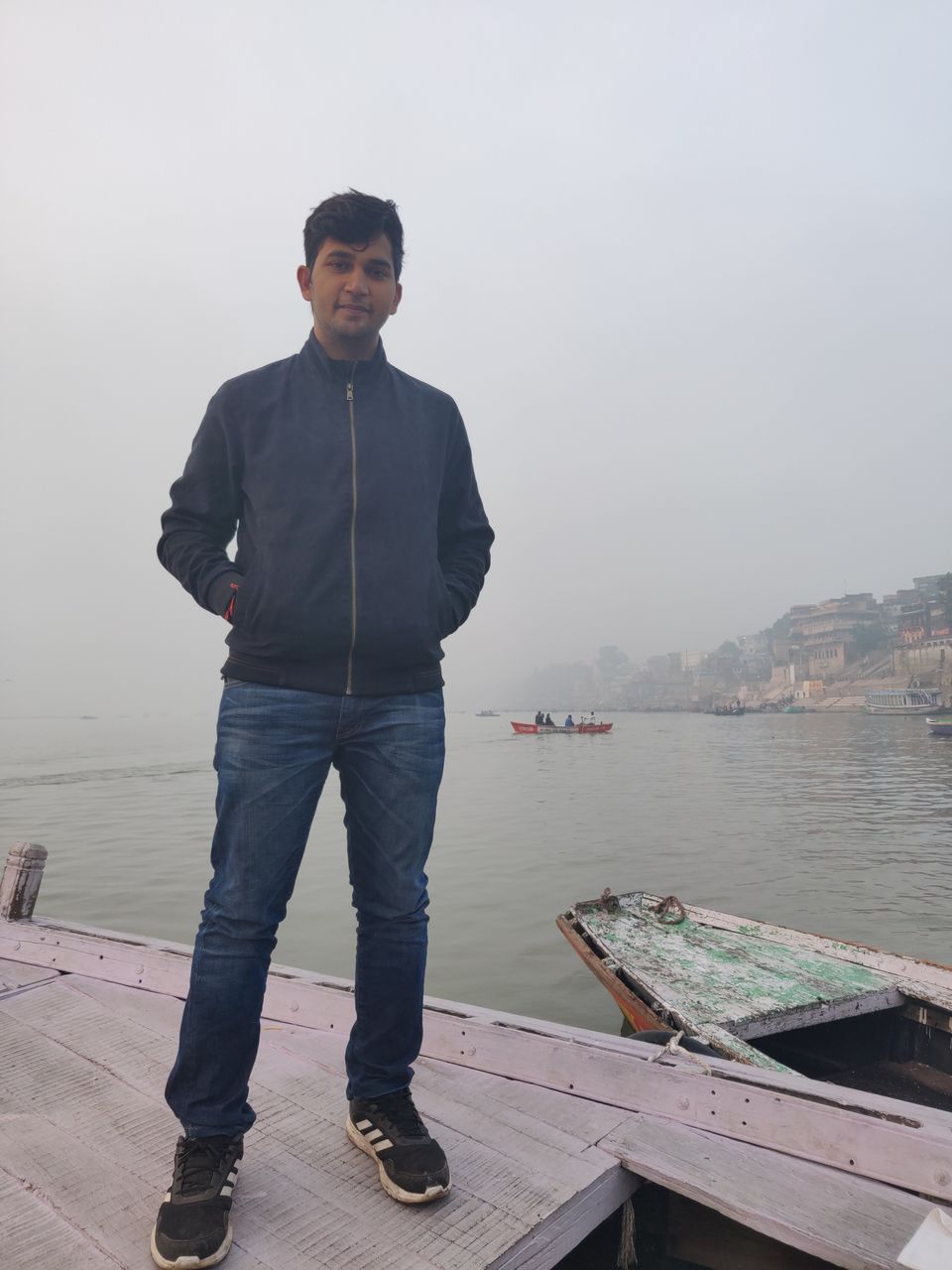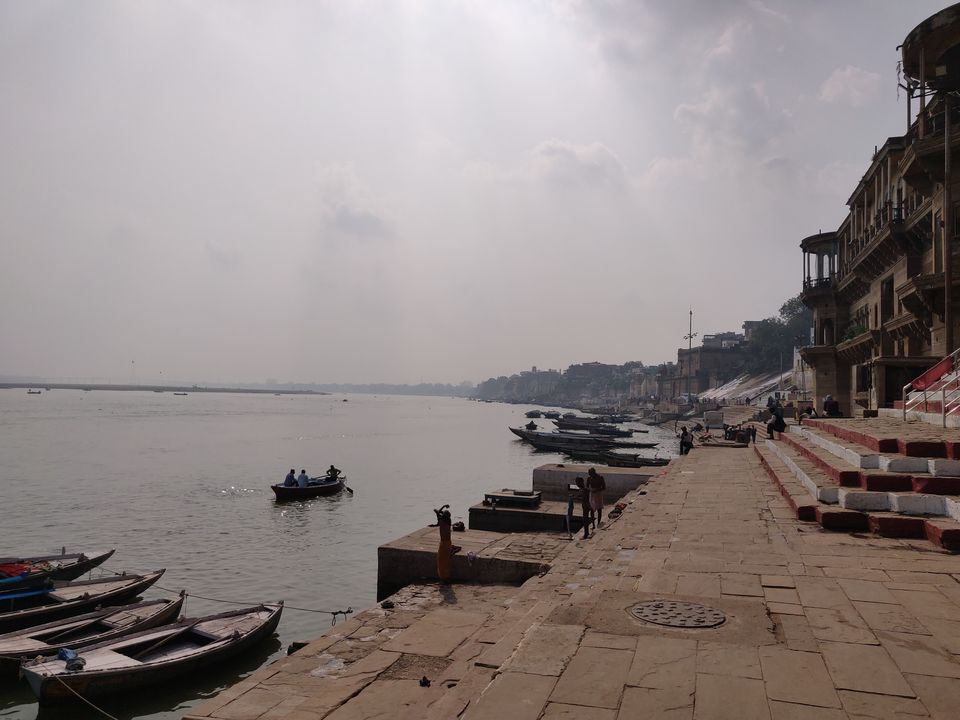 It was the time to eat some good breakfast and we came to know about a famous joint known as The Ram Bhandar. We went there and had kachori sabzi with jalebi, and it turned out the best food I ate.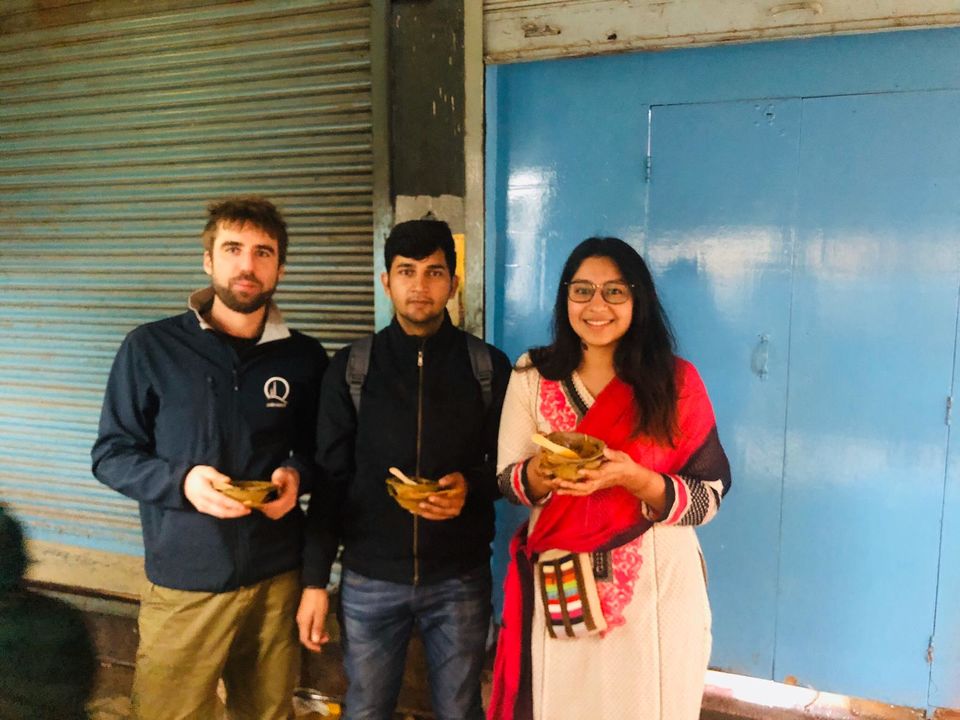 Moving ahead with the journey, I visited Kashi Vishwanath and Annapurna Devi Temple. After coming back from temple, we had gone for some lunch to a rooftop cafe which had river view. We again went to the ghats and then to the Blue Lassi shop which offered really amazing Lassi. I never had such lassi in my lifetime.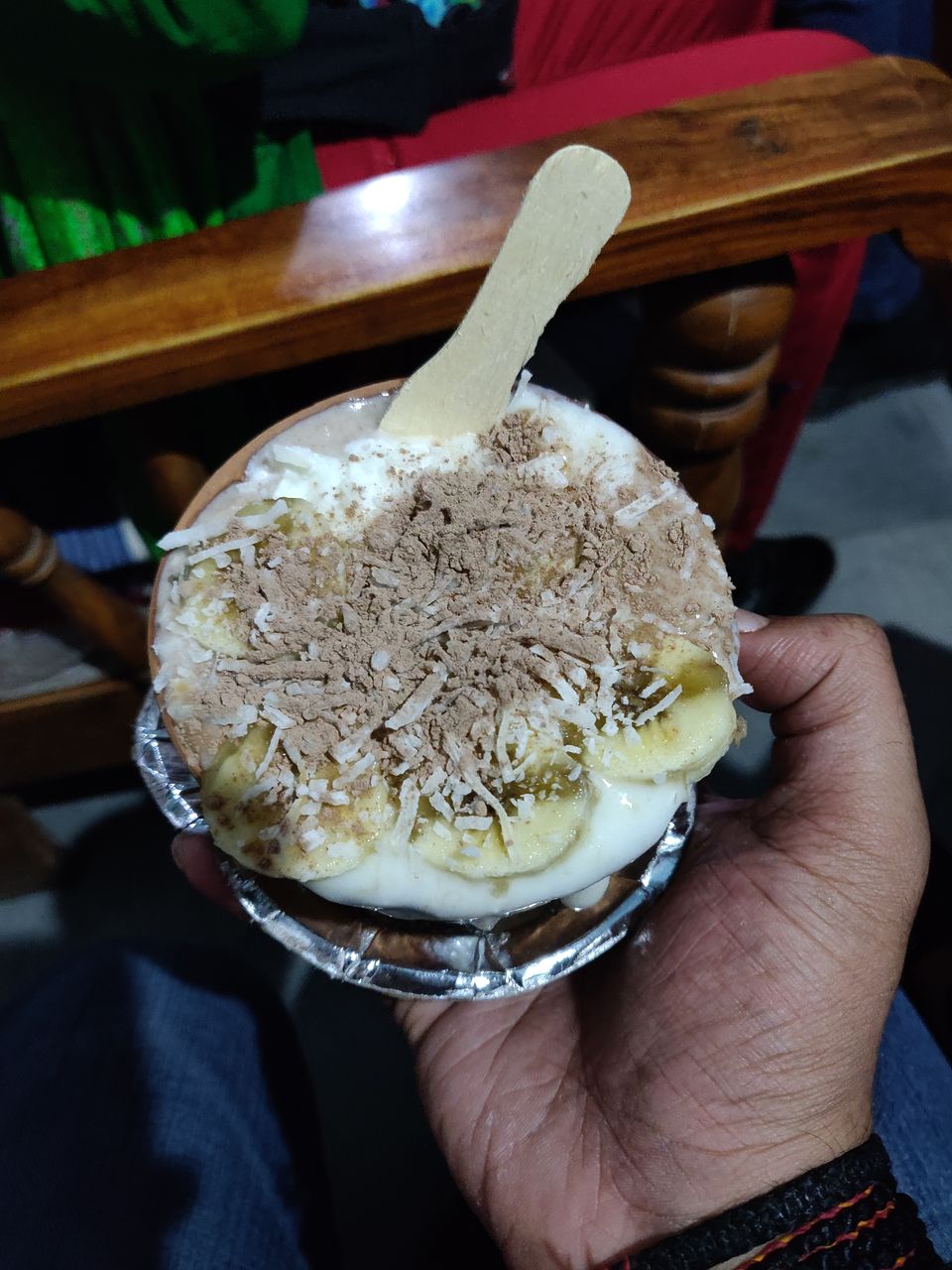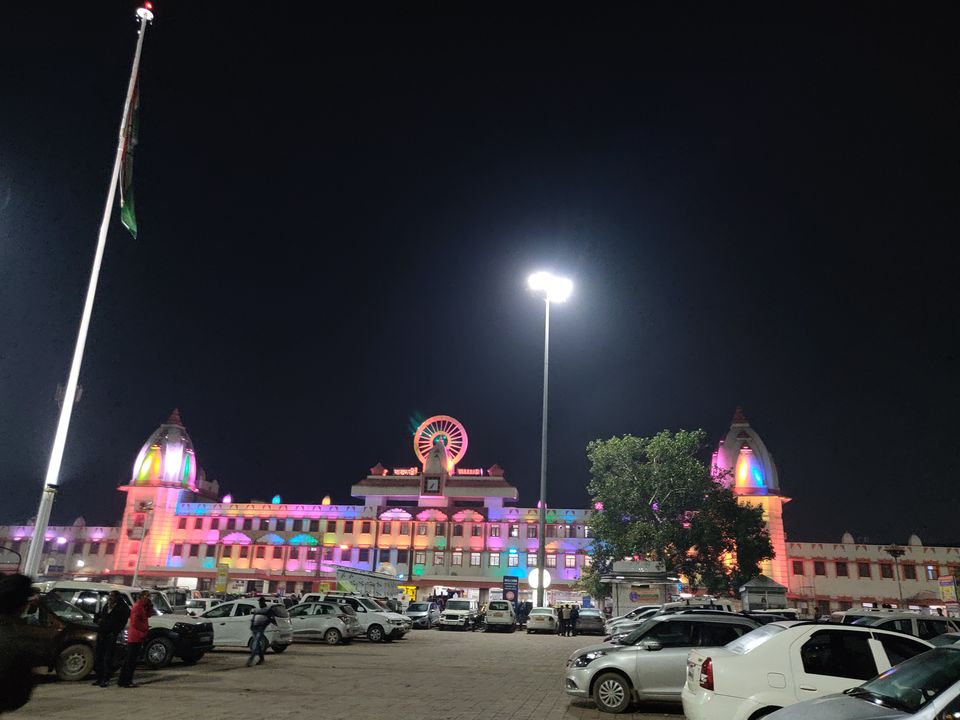 I would say one thing that what you hear about Benares is different from reading about it, but seeing Benares is different from either hearing or reading. Varanasi is the perfect destination to get lost into some spirituality and know about the culture and old traditions. It is great for food lover too.
Famous Food stall or restaurant: Baati Chokha Restaurant, The Blue Lassi shop, Kashi Chat Bhandar, The Ram Bhandar, Megu Cafe and many other places.
So plan your weekend to explore this beautiful ancient city.