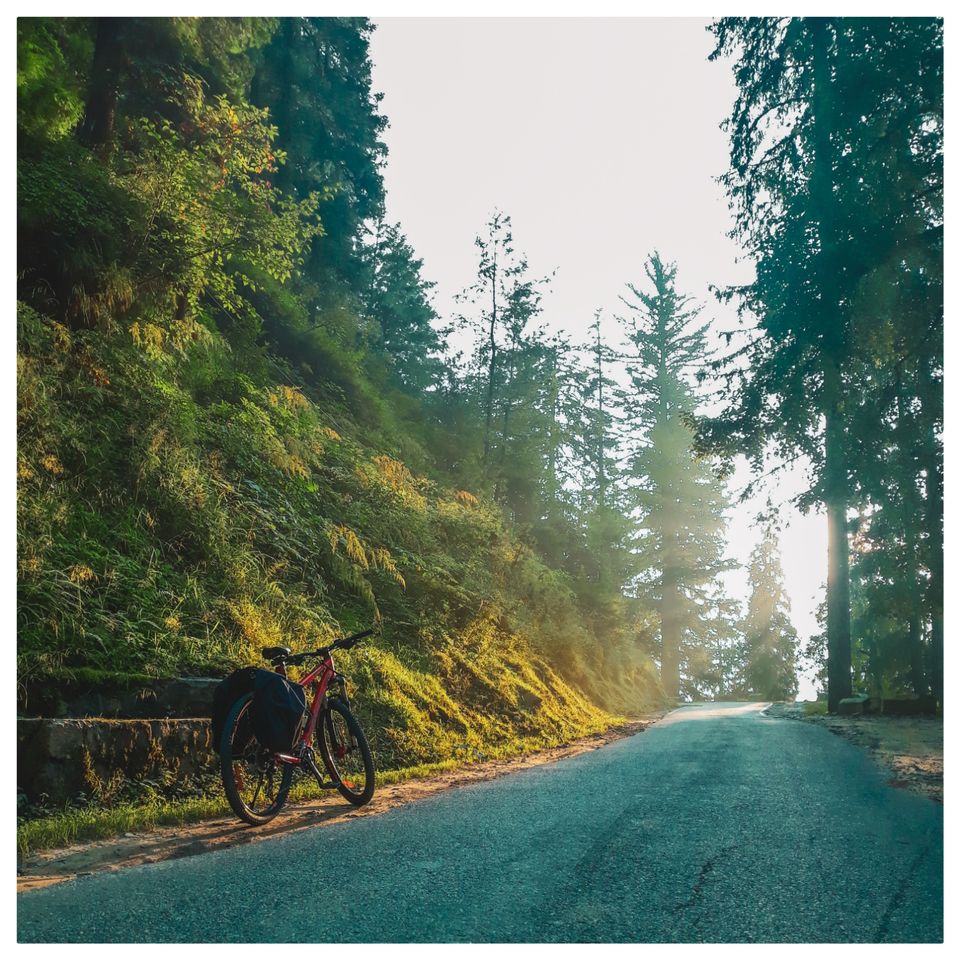 So as i am doing a solo spiti On cycle expedition .. my starting point was Narkanda , where i had reached around 8:30 in the morning .
Got a room for about 500 bucks ( for one person ) in a hotel and rested for like 6 hours . Then as i had a full day to myself i thought lets go and explore this tanu jabbar lake which my co passenger mr.Nitin Thakur was tell me about .
I took out my cycle bought some banana's for the ride and went straight for it .
Its 10km away from Narkanda , any local would tell you about it , its not hard to reach there .
Along the way i saw beautiful apple tree plantation , these tree were so close to me that i could even snatch even one of then as well as being on the cycle at the same time :)
The lake was very scilent and peaceful .. a small Naag temple is located near it , the story goes " the river water come into existence by itself from the ground but nobody knows how dis the temple came into being . "
I spent some time , sitting under the clouds watching them passing by , i even saw one of them being a Rabbit .lol or was it just my imagination .
After a while i took my cycle and went back to my hotel at naranda . The coming back part was a bit hard as i had to ride all the way up to the hill on my cycle but i was fun .
If you are in narkanda , you should pay a visit to this place .