It's more than a year that travel bug bit us. Since then there has been no looking back. Well, this time Tridib and I were eagerly waiting for winters to experience snowfall for the first time.
So what better place than a trip to Narkanda in the long weekend of New Year. Narkanda is 65kms from Shimla and can be easily accessed by cars, cabs and HPTC buses.
But unfortunately, it did not snow in Shimla at that time of the year. Since all the bookings were previously done, we went ahead as planned.
Before starting, let me tell you one thing, Narkanda is no more an offbeat destination. In India, you cannot just run away from the claustrophobic atmosphere.
Another reason for Narkanda being crowded was it snowed there 15 days before the New Year. Like us, everyone wanted to experience the snow and you cannot blame people, after all, who don't want to escape from the maddening crowd in the national capital.
Like I said it snowed in Narkanda in the past fortnight, the entire Shimla crowd gathered there for the extended weekend break.
We took the HPTC ordinary bus to Narkanda and I must say, it was one hell of a ride. We reached Narkanda at around 6 am and the place wore a deserted look, with the Mercury level down to -1 degree.
Not a single cab was available at that time. We almost froze but fortunately a cab driver came to our rescue and took us to our pre-booked resort -- Narkanda Cottage, owned by V Resorts at Matiana village, a 15km down drive from Narkanda bus stop.
Surrounded by lush green trees and apple orchards, Matiana has its own charm. Since it was winter, we could only find the dried apple orchards.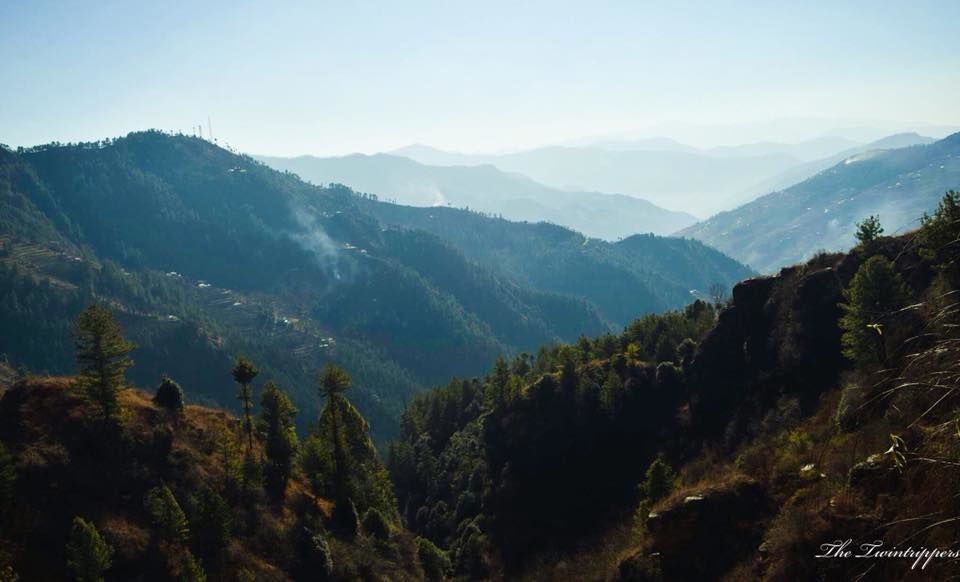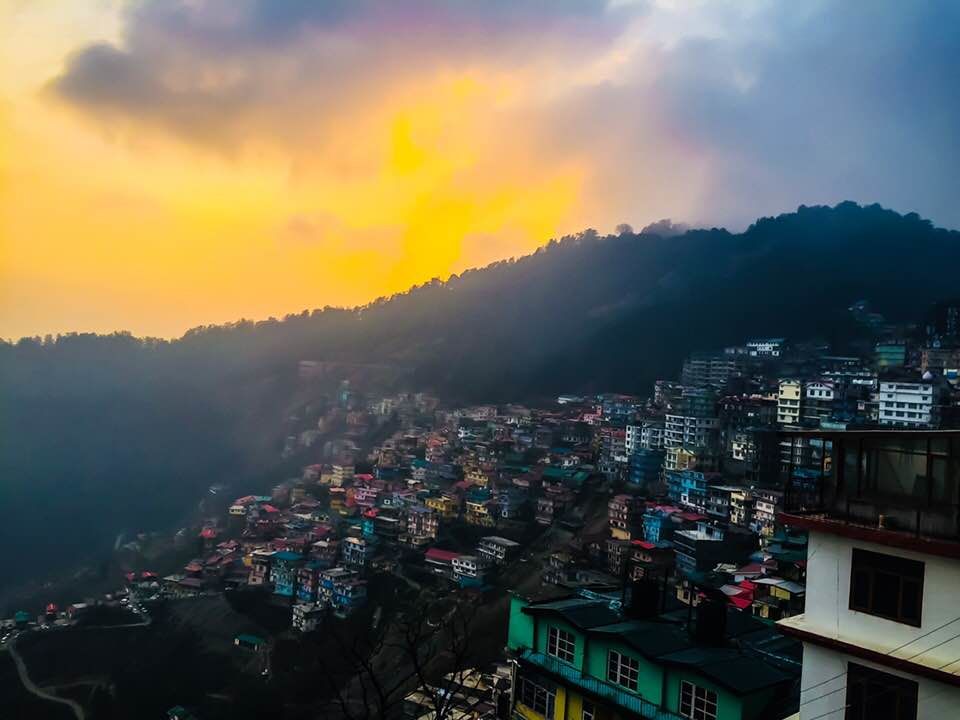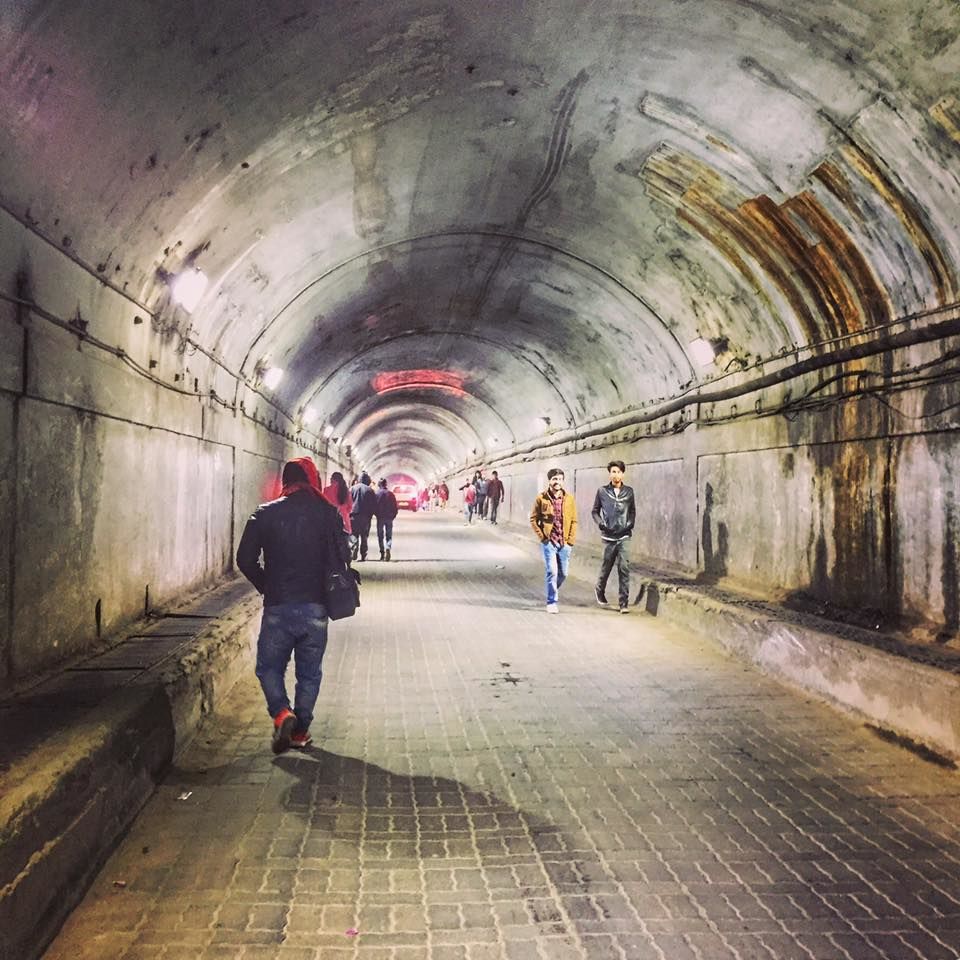 After refreshing and straightening our backs from the overnight journey, we took the local bus from Matiana to Narkanda.
As advised by the locals, the Hatu peak was 7 kms from the main market. Cabs can be taken till the ski resort and the rest 3kms can be covered on foot.
Since it was just 7kms, we thought we could easily cover the distance on foot, so we decided to trek instead of opting for a cab. Also what are those new hiking shoes for?
It was actually a good idea as the road was too narrow to drive two cars together. There was a huge traffic on the way. But believe me guys, it was a not easy as it sounds.
The road was concrete and steep, we thought we would return halfway. It was only when the last traces of snow that we had seen on the roads motivated us to move northward in the hope that we will find snow up in the hill.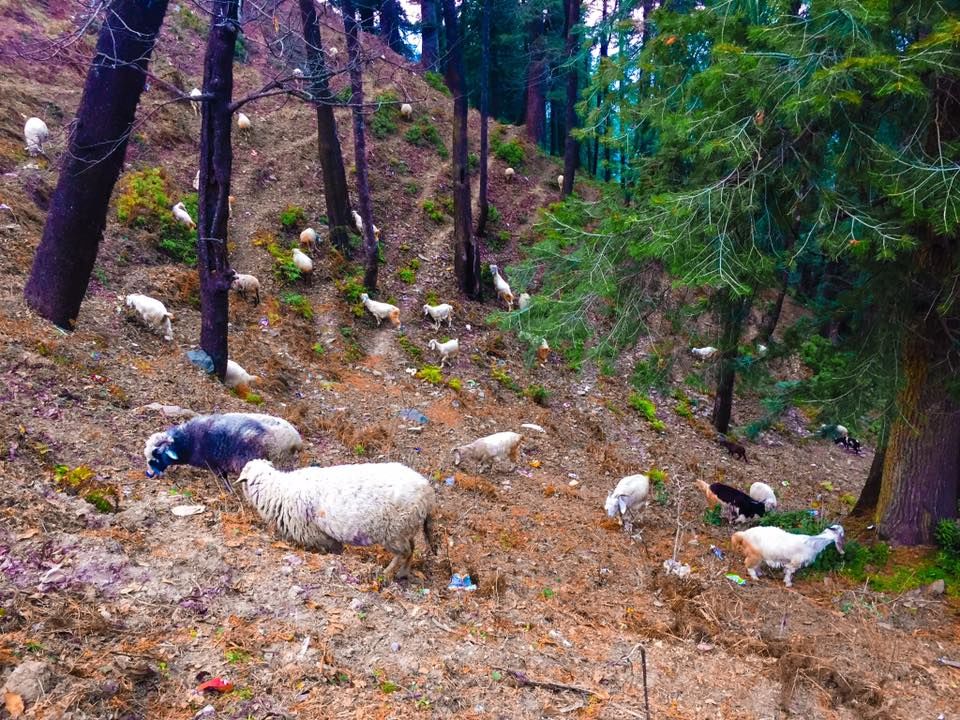 The road to the Hatu peak was filled with spruce and pine trees. So after trekking for around 2 hours (covered only 4kms), we reached that ski resort and were overjoyed to see those crystal white hills covered in snow. It seemed like our motive to visit Narkanda was successful.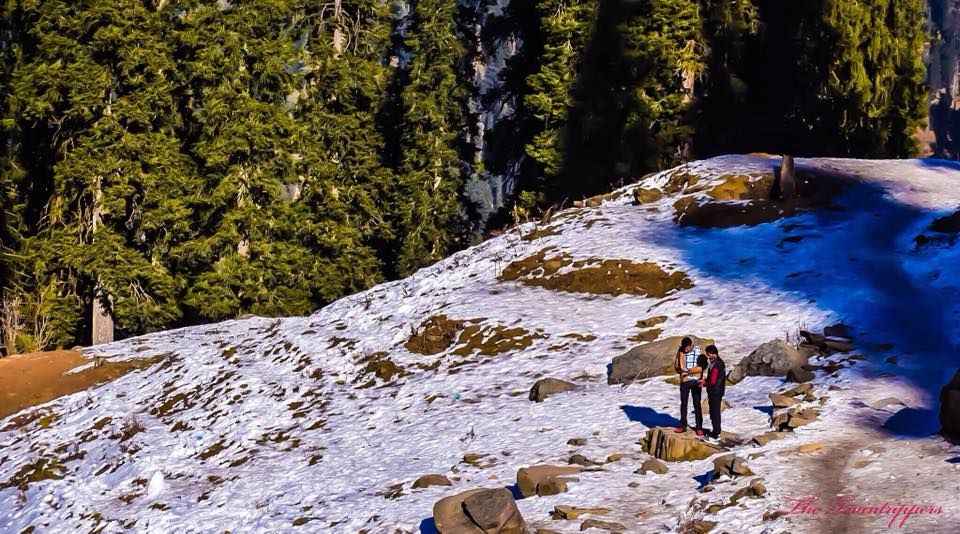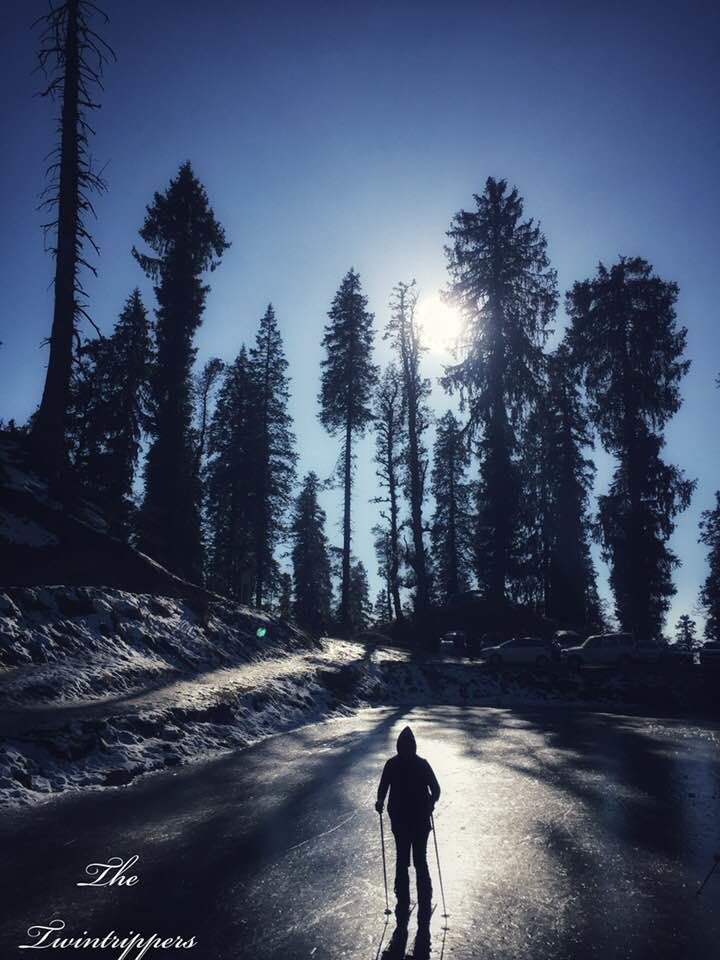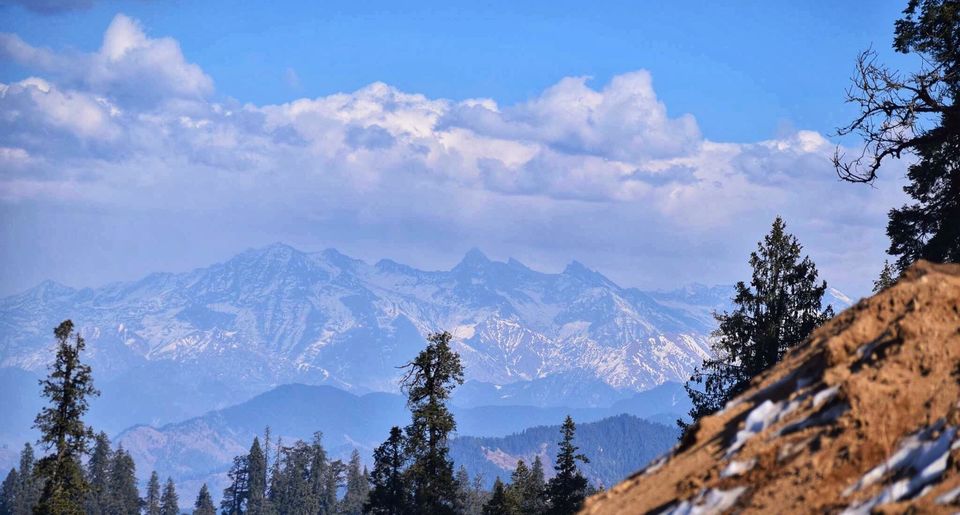 We decided to halt there and warm ourselves up with some hot noodles. The place was thronged by the weekend crowd, with skiing in the frozen lake allowing the locals make a few quick bucks.
Tired as hell, we decided not to go the peak as it was already 5 o'clock and had to return before sunset. A point to be mentioned here, don't wait till evening if you aren't driving yourself in such areas. Hardly will you find any Public transport after the evening sets in at Narkanda.
When we reached Narkanda market, it was already dark but fortunately after a wait of more than 30 minutes, we found a local bus which dropped us to Matiana bus stop. The staff at Narkanda Cottage were very warm and welcoming, as they served us to a lip-smacking dinner.
Woken up by chirping of birds and the sun rising brightly from the wide windows of our Cottage, we got set for the next trip...to Shimla to enjoy the last day of 2017.
Initially, we were not keen on visiting Shimla as it would be very crowded on New Year's eve. But we didn't want to spend the New Year in a bus traveling. So we stayed at this very friendly homestay in Sanjauli owned by a couple.
As we did not have much to do, we decided to take a stroll across the famous Mall road -- as usual jampacked. We managed to somehow sneak in between the crowd and shop a few items, before grabbing a quick Himachali lunch at Ashiana restaurant.
On our way back, we booked a cab till the tunnel but decided to walk down the rest of the way to the homestay.
An evening stroll amidst the mist and wintry chill of Shimla, holding hands with the loved one, sipping coffee in a local stall, indeed revitalized us to welcome 2018 with fresh energy and charm.