I went on a short trip to Nepal on Shivratri's long weekend in March 2019. Setting out from Delhi, you can also visit this small peaceful country without taking leaves or expensive flights. This is how you can do it.
Take a train or bus to Gorakhpur overnight on Friday. (See: List of trains that run between Delhi and Gorakhpur)

I would recommend Humsafar Express as it is the fastest and most comfortable train on this route.
Once you reach Gorakhpur, you can easily find a bus to Sonauli border. The Uttar Pradesh State Transport bus stand is just 300 metres from Gorakhpur railway station.
It takes about two and a half hours to reach Sonauli. You can cross the international border to enter Nepal without any documentation or security check.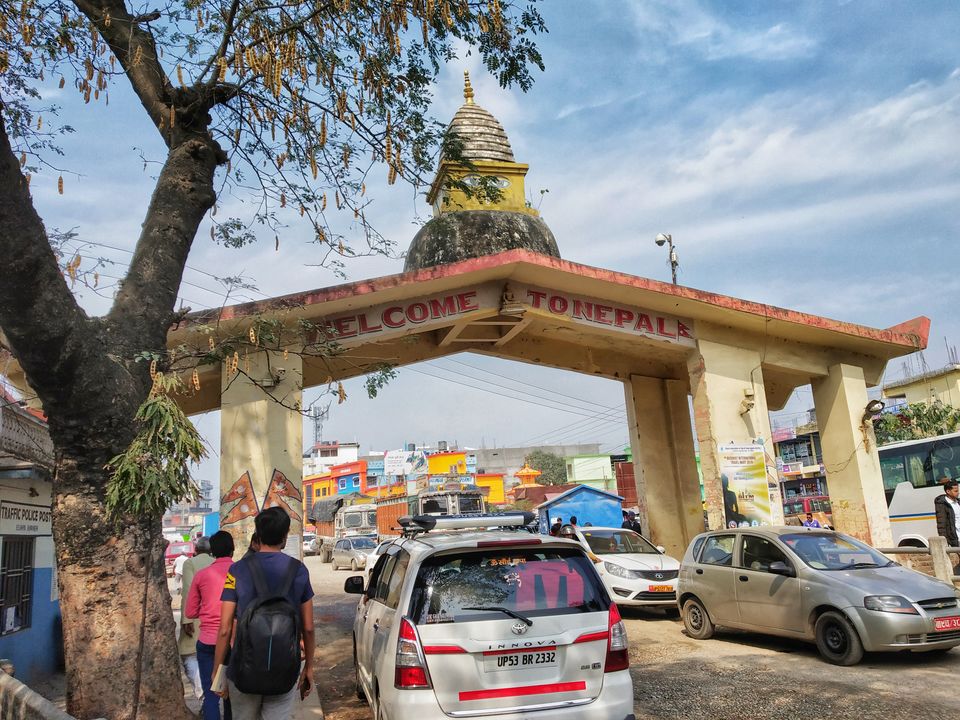 As you enter Nepal, you find many private tour operators with buses that run to Pokhara and Kathmandu. The journey to Kathmandu and Pokhara takes nine hours and five hours respectively. Alternately, to avoid travel fatigue, it is advisable that you visit Lumbini instead, which is just 25 km from the border.
Itinerary A - Lumbini > Pokhara > Sonauli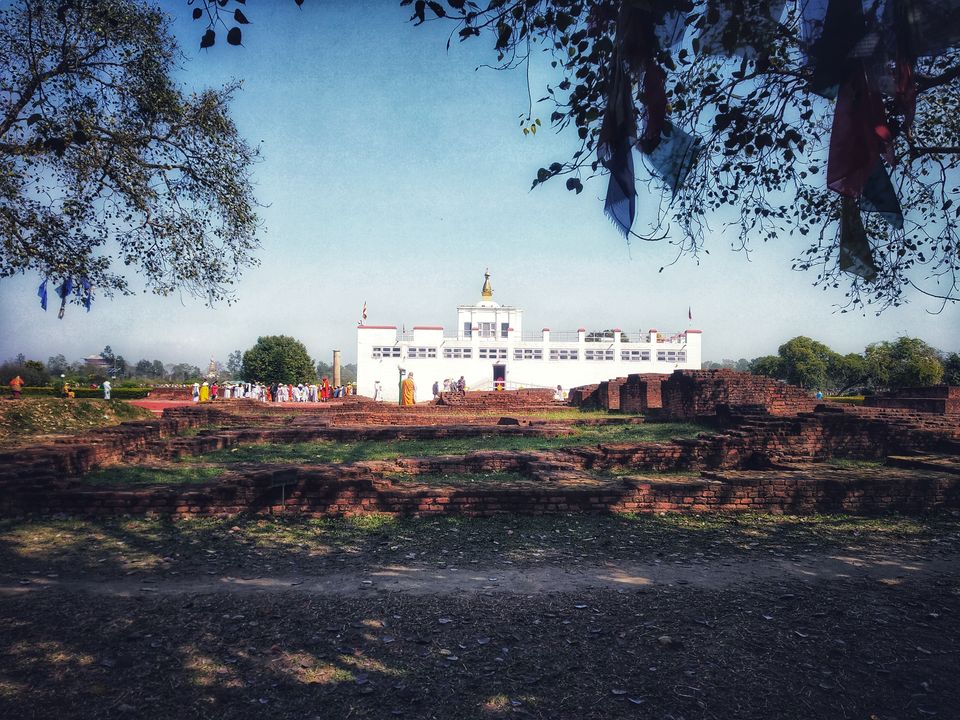 The birthplace of Gautam Buddha, Lumbini, is a small town untouched by urbanisation. Maya Devi Temple, the site of birth of Gautam Buddha, is an important place to visit. There are stupas and brick structures and an Ashokan Pillar which date back to 3rd century BC. The complex has been expanded to eastern and western zones with Buddhist structures for communities belonging to Cambodia, Sri Lanka, Myanmar, Thailand, Australia and more. World Peace Pagoda and Lumbini Museum are the other attractions here.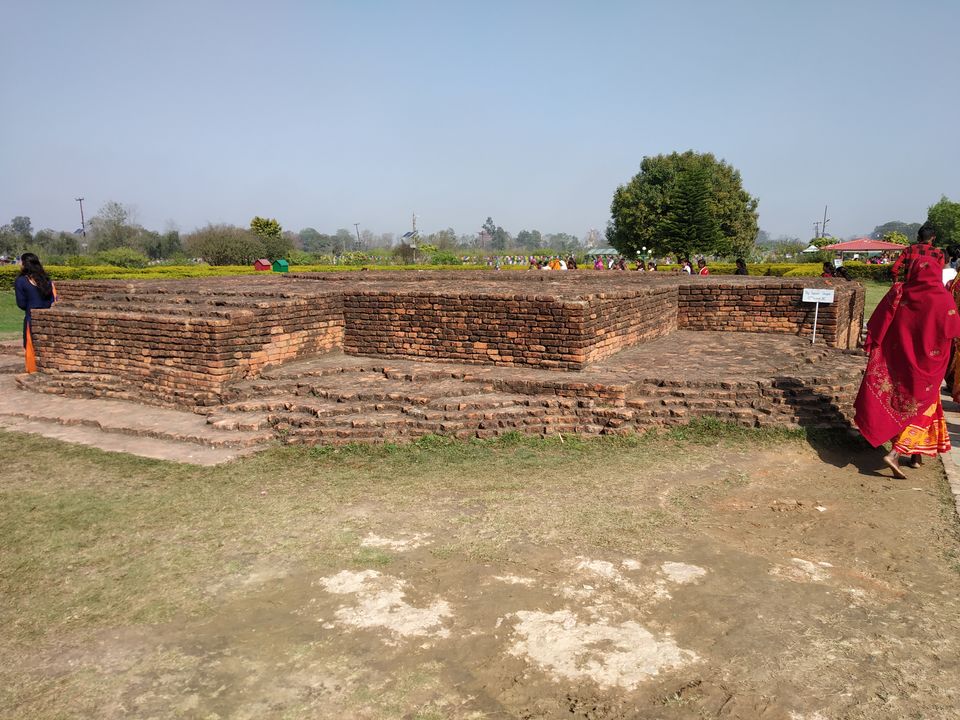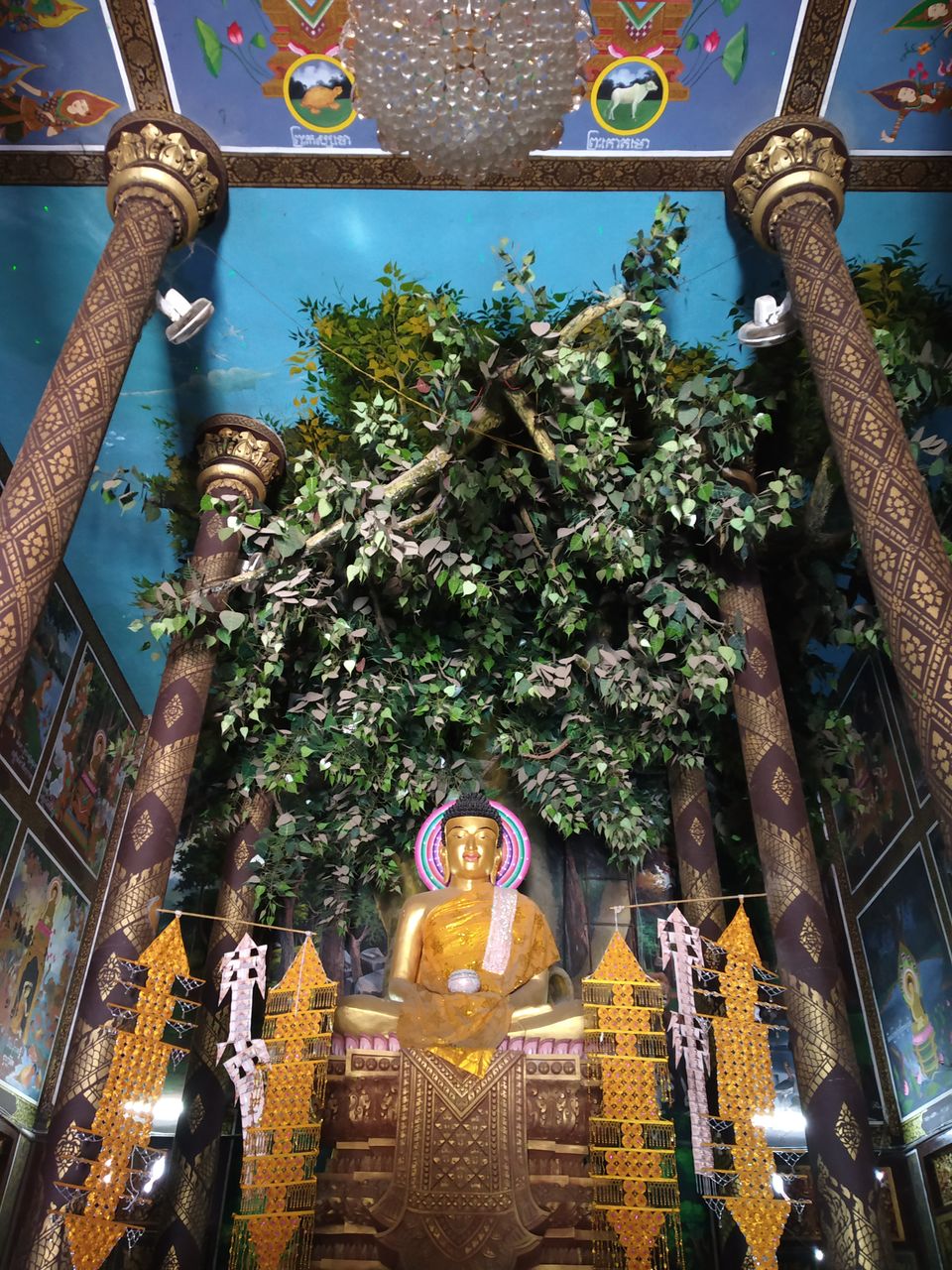 On the opposite end, you can find the Lumbini Crane Sanctuary amidst a beautiful forest of sheesham trees, situated in the middle of a traditional village with wheat fields and mango orchards.
You may choose to spend the night in Lumbini itself or take an overnight bus to Kathmandu. If you spend the night in Lumbini, you can take the early morning bus to Pokhara which takes about five hours to cover a distance of 180 km.
The Gateway to the great Himalayas, Pokhara is a picturesque town popular among nature lovers and hippies. Some of the important places to visit here are Fewa Lake, Gurkha Museum, Bat Cave, Gupteshwar Mahadev Caves and Devi Falls.
You should leave Pokhara by afternoon on the third day, to reach back to Sonauli by evening and get back to Delhi via Gorakhpur. Direct buses to Delhi also available from Sonauli.
Itinerary B - Lumbini > Kathmandu > Pokhara
If you choose to visit Kathmandu instead, you should leave from Lumbini the first night itself. You can find buses with comfortable recliners from the border which will drop you in Kathmandu by 6. 00 am.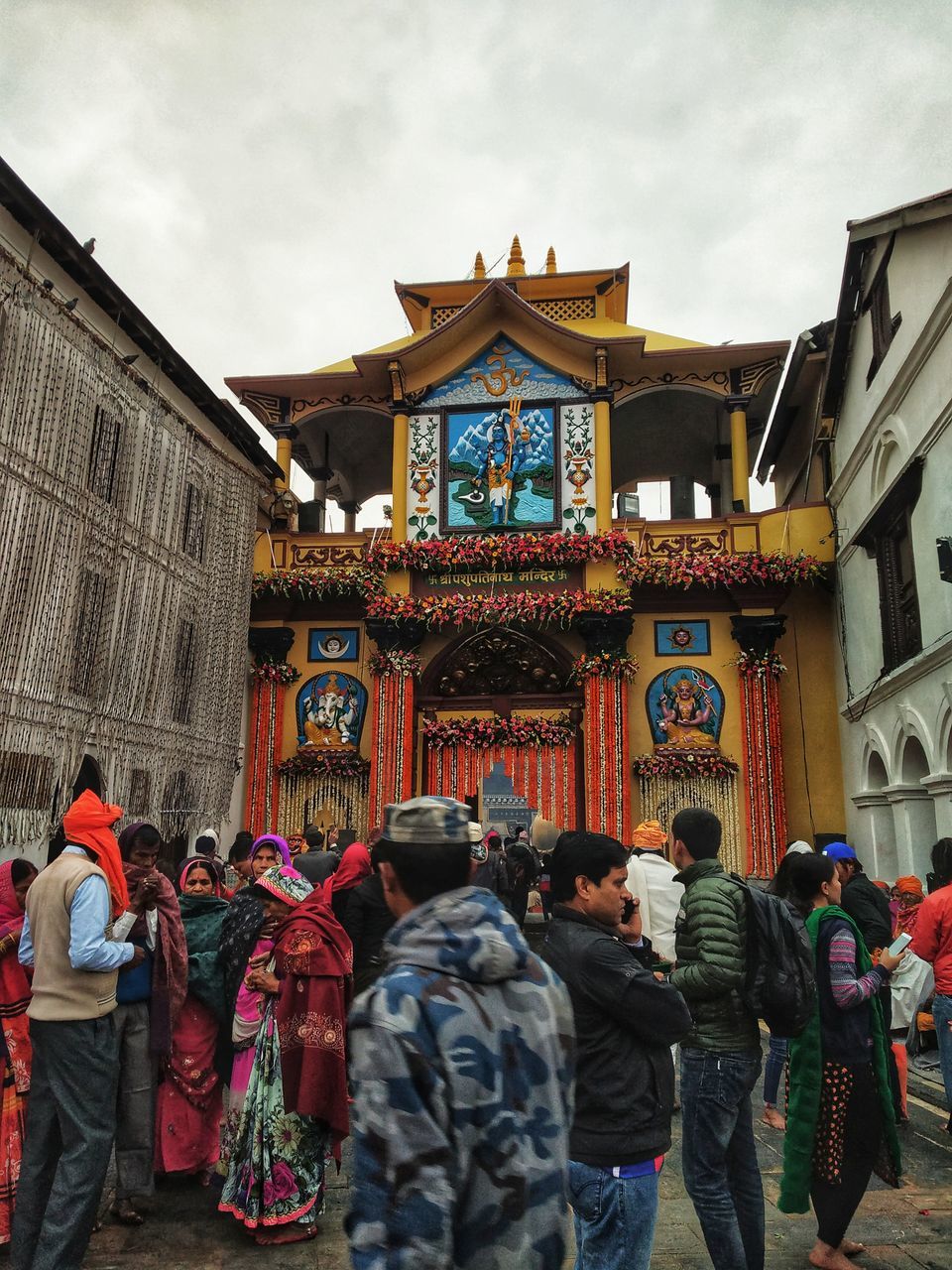 Kathmandu is a historical city with many monuments and seven world heritage sites – Pashupati Nath Temple, Changu Narayan Temple, the Durbar Squares of Hanuman Dhoka, Patan and Bhaktapur, and the stupas of Swayambhunath and Baudhanath. The culture and architecture of Kathmandu invite many global tourists, making it a tourism hot-spot in Asia.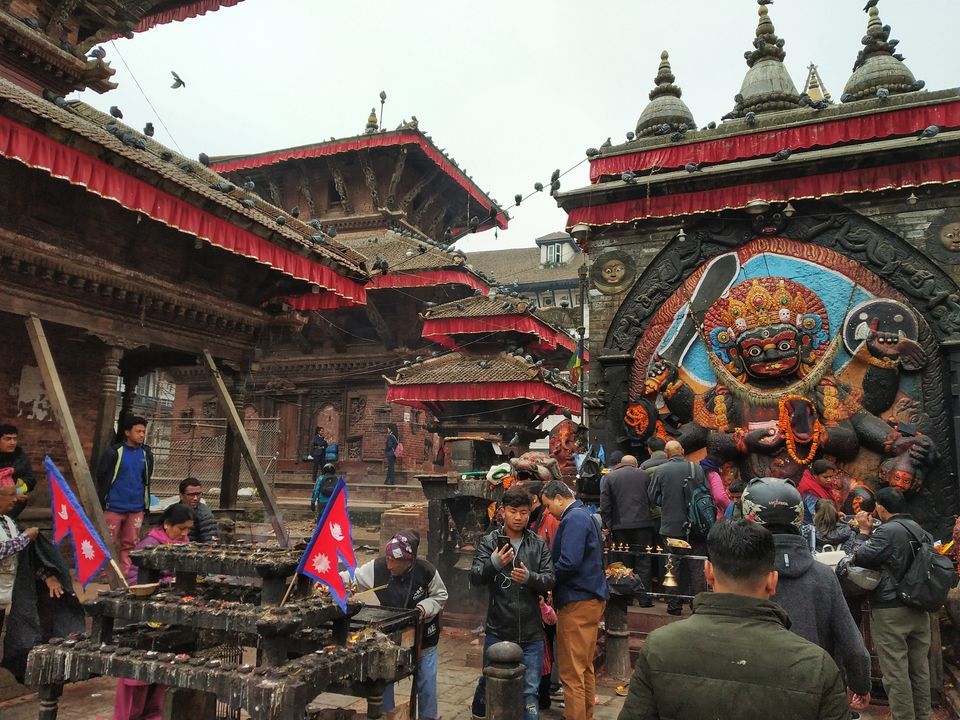 You can spend the day exploring the many buildings in Kathmandu, and the urbane localities of Thamel and Freak Street. Having explored Kathmandu on day 2, you can take a bus in the evening to Pokhara and reach there late in the night. Kathmandu to Pokhara is a 5 hour journey.
You can sleep in a pre-booked a place in Pokhara, and explore it in the morning. Ensure that you leave Pokhara by mid-day to reach Sonauli by the evening.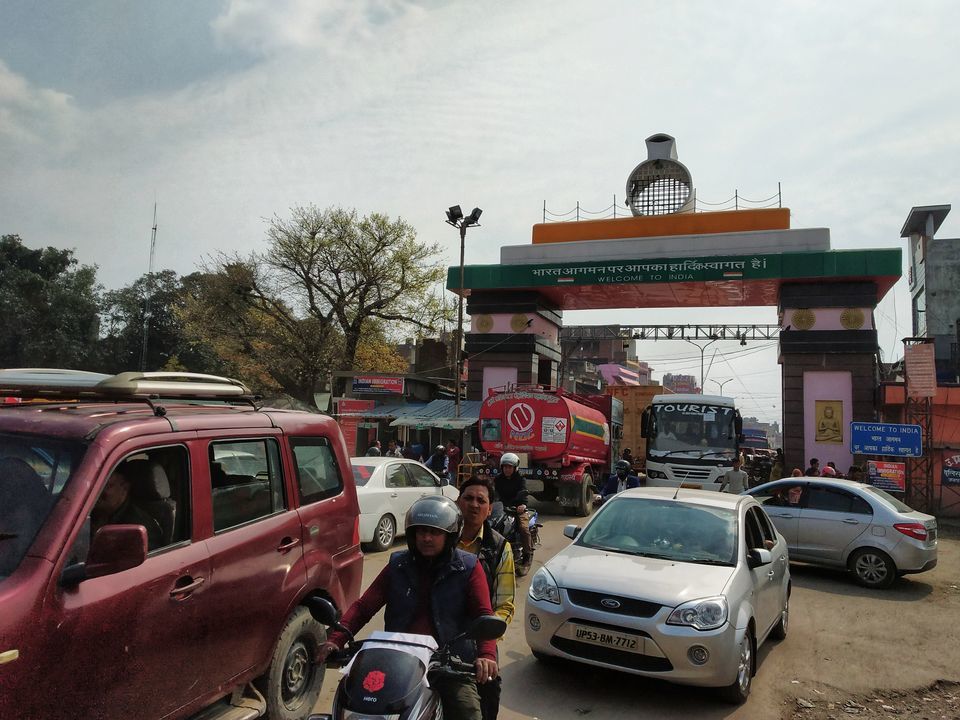 I travelled to Kathmandu and Lumbini on this trip, and enjoyed exploring Hinduism and Buddhism in these cities. I reached Delhi early in the morning by UPSRTC bus on Tuesday and was in time for my office. The total expenses incurred on travel, food and accommodation was less than Rs. 6,000.
Things to keep in mind:
1. The above itinerary is meant for backpackers and people who like to take extra efforts to travel.
2. You may or may not exchange the currency. Indian Rupee is widely accepted everywhere in the country. 1 Indian Rupee equals 1.60 Nepali Rupee (as of March 2019)
3. The roads are in a pretty bad shape, so keep some cushion time when travelling between places.
4. While returning to India from Nepal, a security check is in place to ensure that you are not carrying anything illegal.
5. The route may not have decent washrooms, so carry a toilet seat sanitiser with you if possible.
6. Book bus and train tickets in advance. The route usually remains busy, and last minute planning may not work out.
Have you been to Nepal as well? Share your story here on Tripoto and win yourself some Tripoto Credits!