7,132km away from India, is a city that boasts of elaborate never-ending canals, bike paths and stunningly perched architecture. Counted as one of the world's leading cultural hubs, I had a unique tryst with the city that made me realize why they call it the adoringly haunting 'Sin City'.
The first time I visited Amsterdam back in 2014, I was with a group of 5 girls who strictly made sure we did not end up booking a hotel in the vicinity of the red light district or any controversial space we shouldn't be at. Fast forward 4 years, now fairly aware, well read and comfortable with the idea of 420 or RDL, my friend Sidhant and I planned the whole trip around marijuana.
Hey there! If you are planning to visit the city of sins soon, this is your ultimate guide.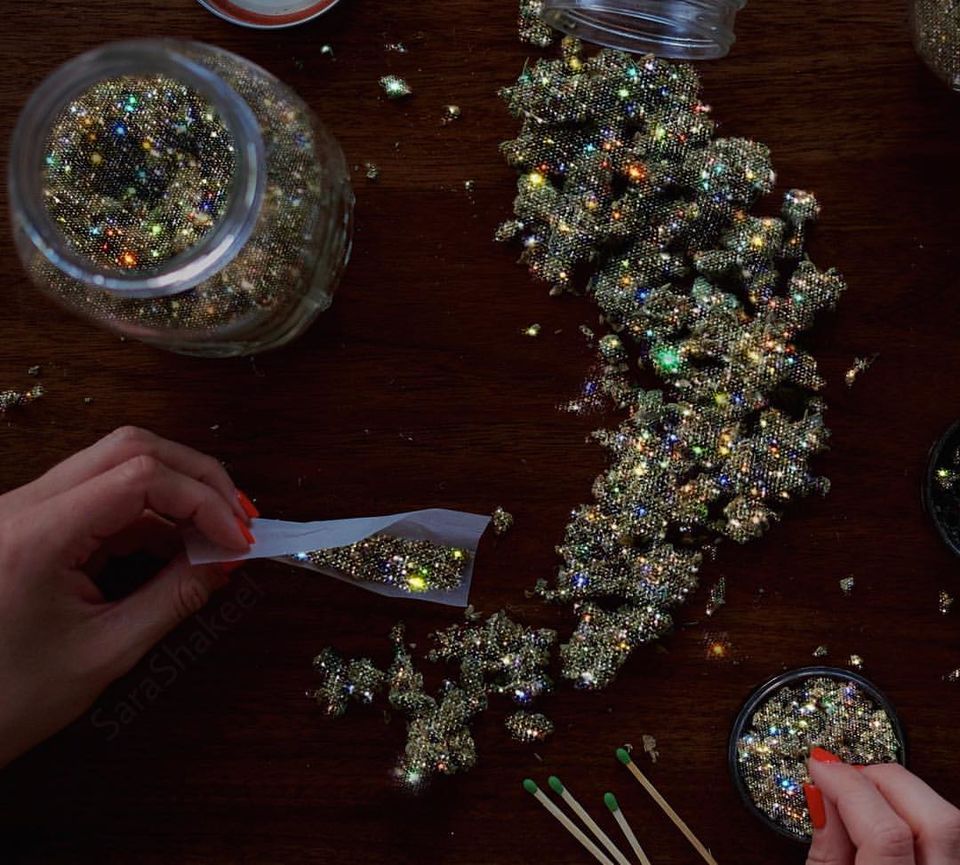 Starting from our flight expenditure, I must say we got lucky. We booked Kuwait Airways with minor layovers on both sides of travel. The return flight tickets from Paris to Delhi turned out to be under 30K.
After spending a couple of days in Paris, we boarded a prebooked Thalys train to Amsterdam . We managed to save a lot on the day to day travelling and intra city commute by opting for a 2 days visitor pass in Paris and a 3 day GVC pass in Amsterdam, both of which covered all public transports (metro, RER, trams, bus) in their respective cities.
For this intelligent planning, I'd like to credit Sidhant and let's just say I suck at travel planning but am a great travel partner, you know.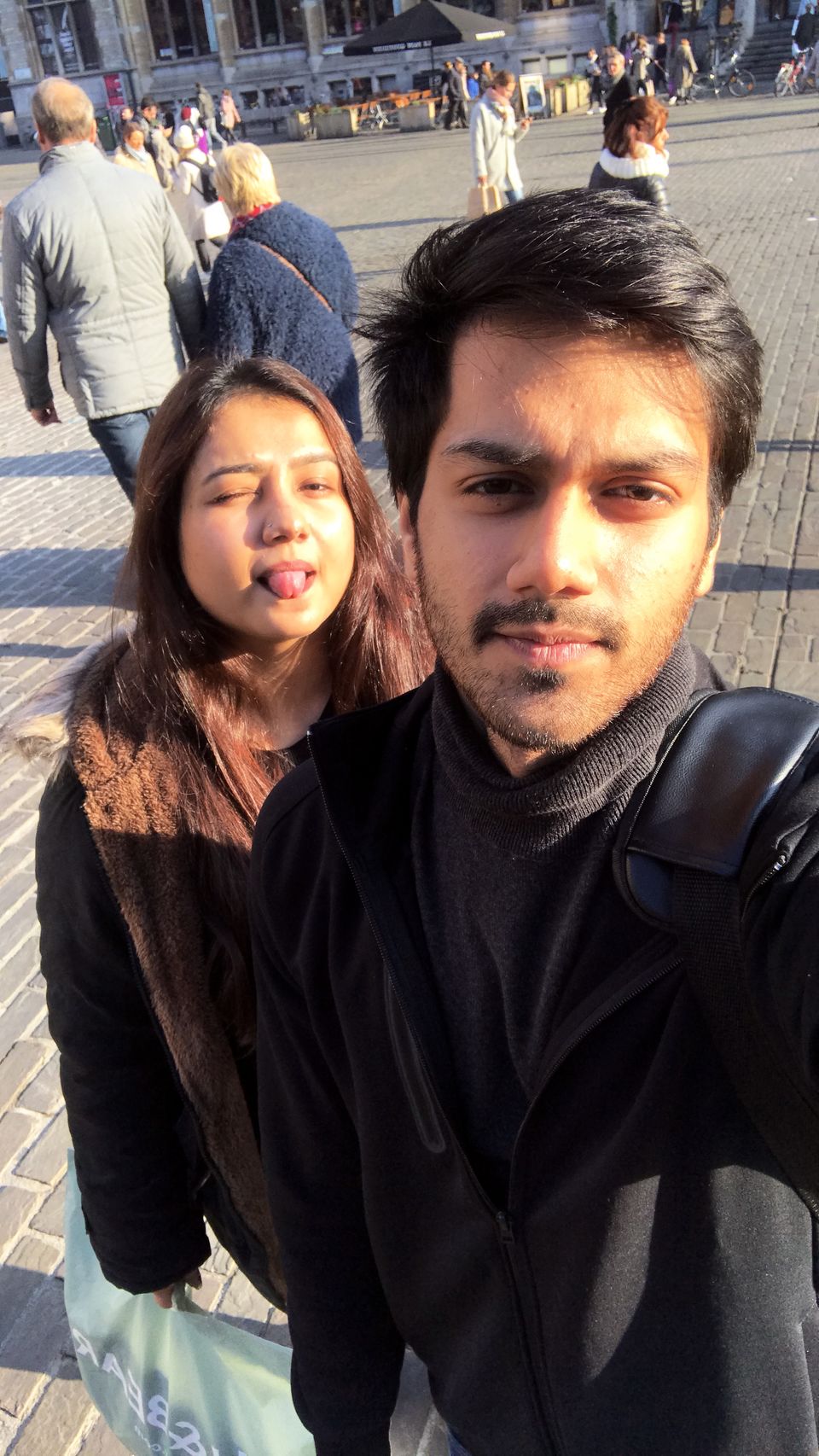 Tip : Always get a good idea of metro/tram/bus routes & passes before arriving in the city. It's convenient and saves a lot of time and money.
The reason behind this trip happening was Sidhant being hell bent on celebrating his 25th in Amsterdam. I, it's safe to say, just tagged along with him which otherwise would have been a solo excursion for him. We entered Amsterdam with a list of must visit coffee shops and restaurants from close friends and were pretty clear on what will go down in the next 3 days.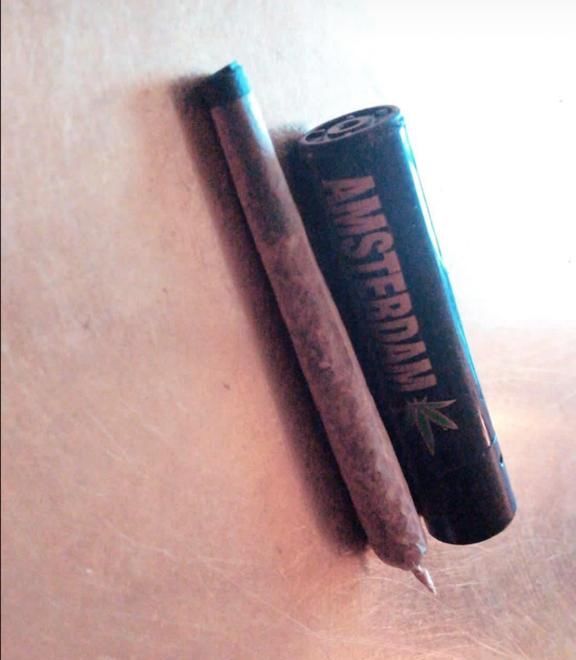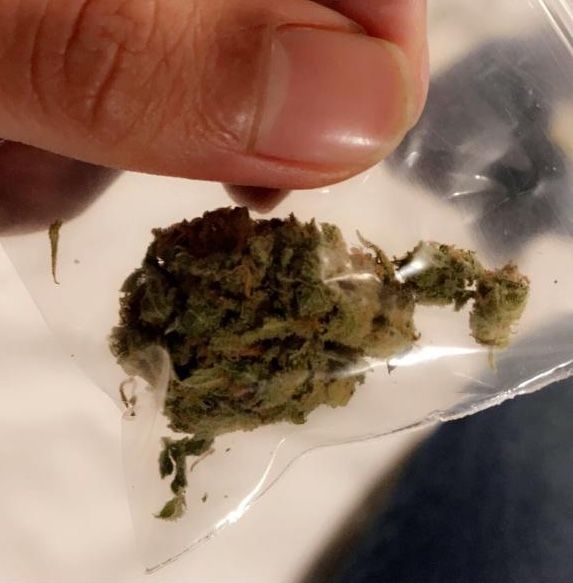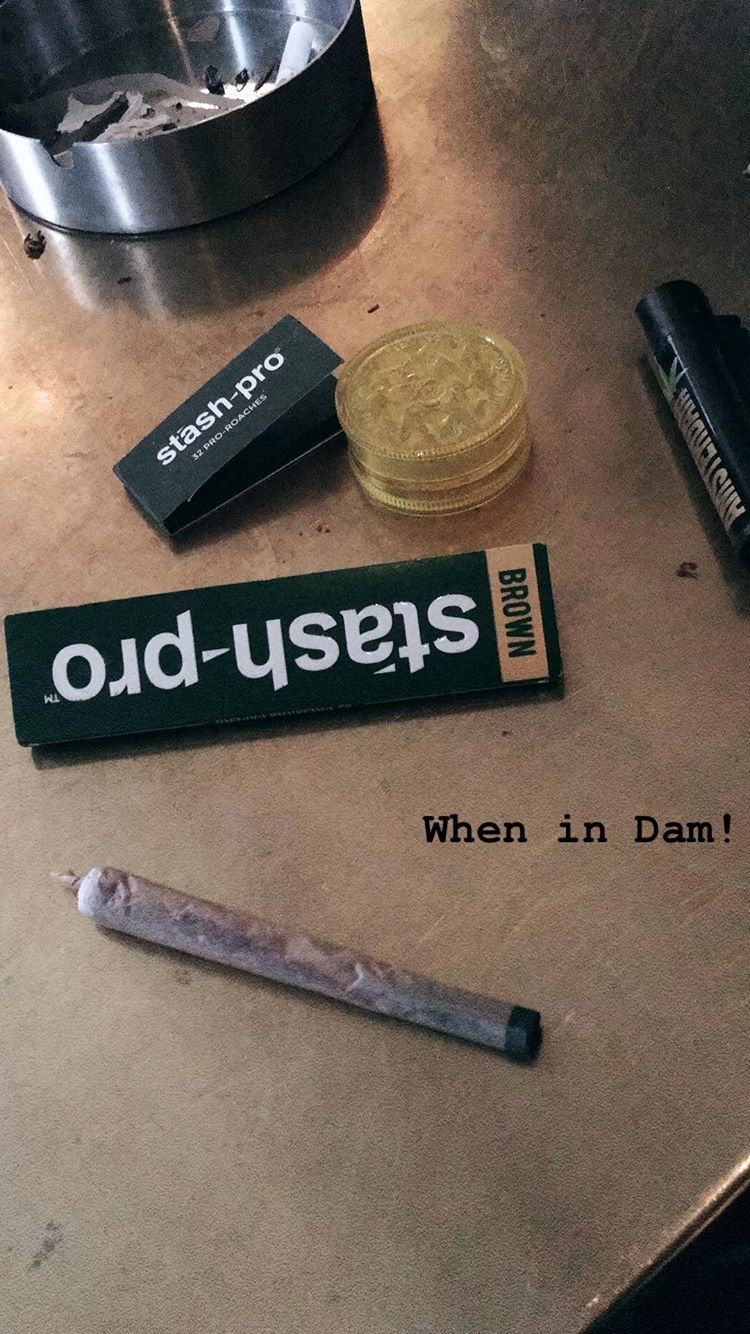 On day 1, after grabbing a little bite, we headed straight to the 1e Hulp Coffeeshop. Now, just in case you didn't know, coffeeshops (not to be mistaken with cafes) are where you get your supply of cannabis from. The general etiquette in Amsterdam is to smoke up within the premises of these coffeeshops, that also sell different variants of weed, hash, even pre-rolled joints and space cakes (a sweet cake baked with some cannabis). The owners of these coffeeshops are quite accustomed to visitors who don't exactly know how to go about the whole process. So, do ask them about the qualities and the effects based on your preferences and how much you can hold up. They are happy to help. 1e Hulp was one of the best coffeeshops we visited. The ambience and atmosphere was almost perfect for a smooth trip. We went for the Zombie Kush variant and the effect was medium to high (it is relative from person to person). I pretty much crashed after this, and Sidhant went on his own that night.
Tip : Instead of buying big quantities of a single variant, try small quantities of different ones. A little goes a long way and you could always come back for more.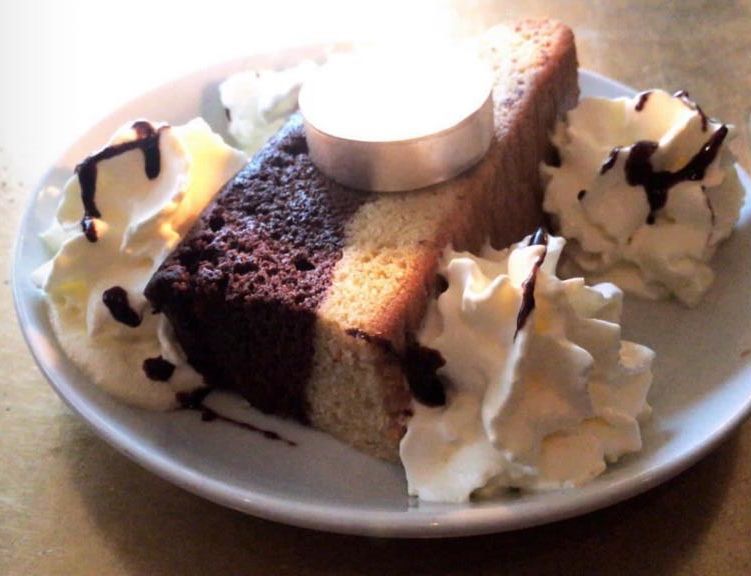 The next day, we moved out and got our generous daily dose of hot chocolate which was succeeded by a visit to another coffeeshop, called the Dampkring. We picked up an OG Kush variant of cannabis this time (I might be a little confused with the names, but I'll give a list of all we tried at the end of this article). It was Sidhant's birthday, so I managed to sneak in a little surprise. I asked the staff to get a spacecake and play the birthday song.
Now, I have to have to share it with you all- after two joints in the coffeeshop, we were so zoned out, that we had no clue about the birthday song playing so loud for almost 5 minutes. When the staff came in with the decorated spacecake, it took us a good 10 seconds to realise it was meant for Sidhant (he legit was looking at the table next to us trying to figure out who's birthday it was haha). This particular incident was a big highlight of our trip and was shared among all our friends with loads of laughter. Day 2 was mostly spent exploring the city, shopping, satiating the munchies and clicking photographs in the gloriously beautiful lap of the city.
Day 3 for me was something I'd always remember Amsterdam for. After a very fulfilling meal at La Madonna, and a few hours of retail therapy , we headed straight out to buy a batch of Magic Truffles (MT). Now, I hadn't read much about them, all I knew was that the high was simply out of this world so let's just say I dived in completely unprepared. We decided to consume the truffles on our visit to the red light area, which was quite an experience on it's own. For an Indian, it's almost unreal to see a city so comfortable with the concept of sex and marijuana. Coming back to MT, these are basically mycelium, a vegetative part of fungus that give a psychedelic experience upon consumption. For the two of us, we picked the Atlantis (the second mildest of all) variant in 20 gms since it's suggested not to consume more than 10gm per person. So, we waited for 20 mins, 30 mins, and then 40 mins for it to work up. I've had space cookies before and the effect kind of grows on you. But in case of MT, we knew the exact moment it hit us. It was almost an hour later and it felt like a person came along with a hammer and hit us in the head but definitely it was a good hit. First few minutes, my feet started feeling quite heavy; almost like a super strong gravitational pull. I had never experienced anything like this before. The best thing was we were walking around which really kept me sane. What followed was a couple of hours of continuous giggles and some spurts of laughter. We were not clueless entirely, but we were hazy about where we were heading. Since, it was our last day in Amsterdam, and we were heading to Belgium the next day, we decided to pick up a different variant of cannabis from Kashmir Lounge for next morning's wake n bake. This is when things got a little uncomfortable for me. With my palms sweating and mild hallucinations, I wanted the truffle trip to end ASAP. TBH, it wasn't too bad. For the first time, I had experienced this kind of high for more than 3-4 hours and the thought of not being able to get back to normal kind of panicked me.
Tip : If you feel you are vulnerable to a situation like this while consuming MT, make sure you have someone really comforting around you to bring you back to the sane trip.
I consumed only 7.5 gms because I was skeptical about being able to bear the effect of full dose. Unlike the first two days, I didn't doze off or crash after reaching the hotel. Rather very surprisingly, there was a major spurt of energy. Talking about hallucinations, we both experienced some minor ones. Sidhant noticed a sudden increase in the saturation of the lights around us. I saw the colours of my hand shift and some visual haze. It was not overwhelming or scary of any sort though.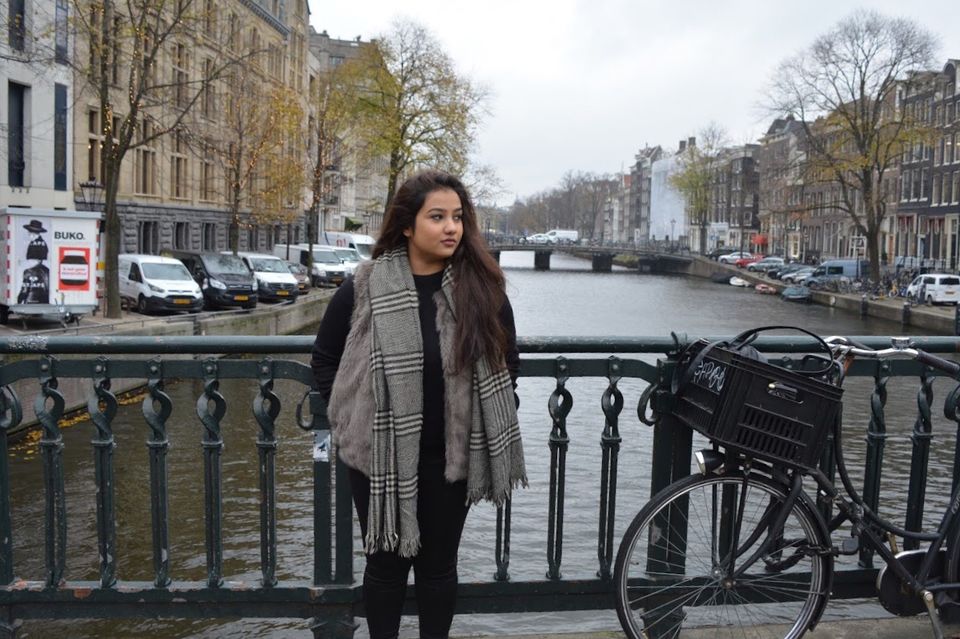 This pretty much was our experience in Amsterdam. It was my second time and if given a chance, I would love to visit it every year. They say it's a great vacation when not many photos are clicked. And truly in Amsterdam, you prefer to cut off from social media and enjoy the different kinds of trip.
Other details :
Expense : Rs. 100,000 per person (for 7 day trip in Paris, Amsterdam and Belgium, inclusive of tickets)
Hotels we stayed in Amsterdam : The Student Hotel & Meininger Hotel
Coffeeshops we visited : 1e Hulp, Dampkring, Barney's, Bulldog, Kashmir Lounge
Cannabis/truffles variants we tried :
- Cannabis - OG Kush, Silver Haze, Zombie Kush, White Widow.
- Spacecake
- Magic Truffles : Atlantis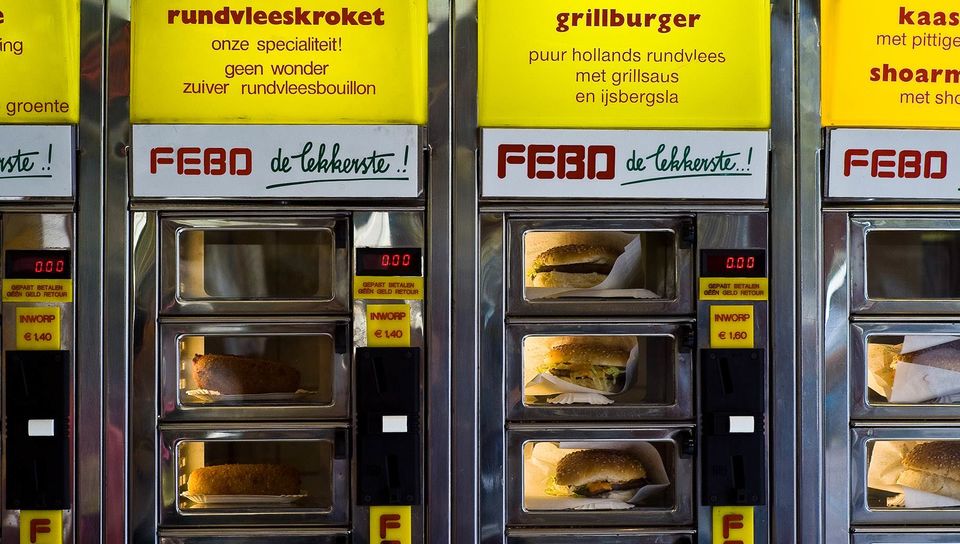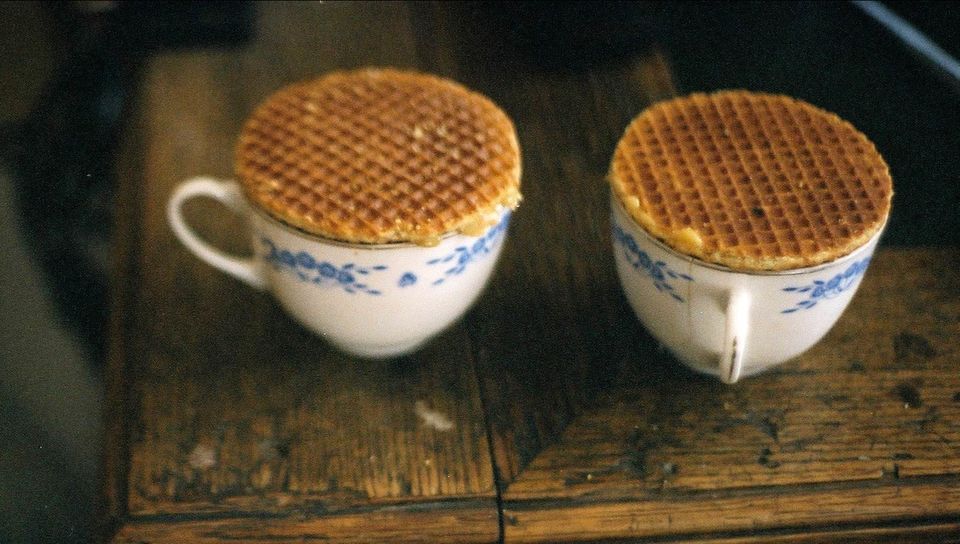 Apart from these, one must try the Stroopwafels, buy Hanuta chocolates and eat hamburgers from the vending machines. All very much in the budget.
You can follow me on Instagram here : www.instagram.com/love.them.curves
I write quite regularly on body positivism, fashion, food and travel!