Summer is here! Now is the time to plan your family vacay and get ready for what follows—travel mishaps, funny incidents, and your own Home Alone moments that make a trip memorable, for you as well as for those involved.
So, we talked to hotels around the world and asked them if they remembered any weird requests families have made or cute incidents that they still cherish. Here's what they said.
1. A family staying with the hotel requested for distilled water for ladies to bathe with. It took 300 bottles of mineral water to fill the tub. Another time, we got a special request from a family from Kuwait who wanted their berries for breakfast to all be of the same size.
— Anil Sareen and Ajith Vasu, Les Clefs d'or Concierge, The Taj Mahal Hotel, New Delhi
2. A foreign national family was once staying with us and insisted on trying local mangoes with a straw. The Concierge tried to convince them that it is a natural fruit and that we would not be able to help with this request. Since they were persistent, we offered them a packaged mango drink, which they politely refused.
— Sachin Singh, Head Concierge, Sofitel Mumbai BKC

3. The mother of a family approached the guest services team in great panic one day after spotting an alligator near the outdoor pool. The team rushed over to the pool with her and she pointed them to the bushes. After the team approached the area cautiously and pushed the leaves away with a stick, they saw a small house lizard on the wall. After catching the lizard and taking it away, the team explained to the guest that house lizard is a common sight in Singapore, and in the tropical regions. The guest was thankful for the help and for the introduction to Singapore's most commonly spotted reptile.
— Patrick Fiat, General Manager, 8 On Claymore Serviced Residences (a member of Preferred Hotels & Resorts)

4. A Russian guest bought a watch in the avenues. He had an argument with his wife and she threw it outside the balcony. It went straight down to the Ambassador Lagoon as their suite (Terrace Club) has a view of the lagoon. The guest came to the concierge to ask assistance and the divers looked for it for hours. It was finally found, and the guest then told us it is worth US$100K. He tipped a thousand dollars each to the concierge and the diver.
— Ritchie Plaza, Head Concierge, Atlantis The Palm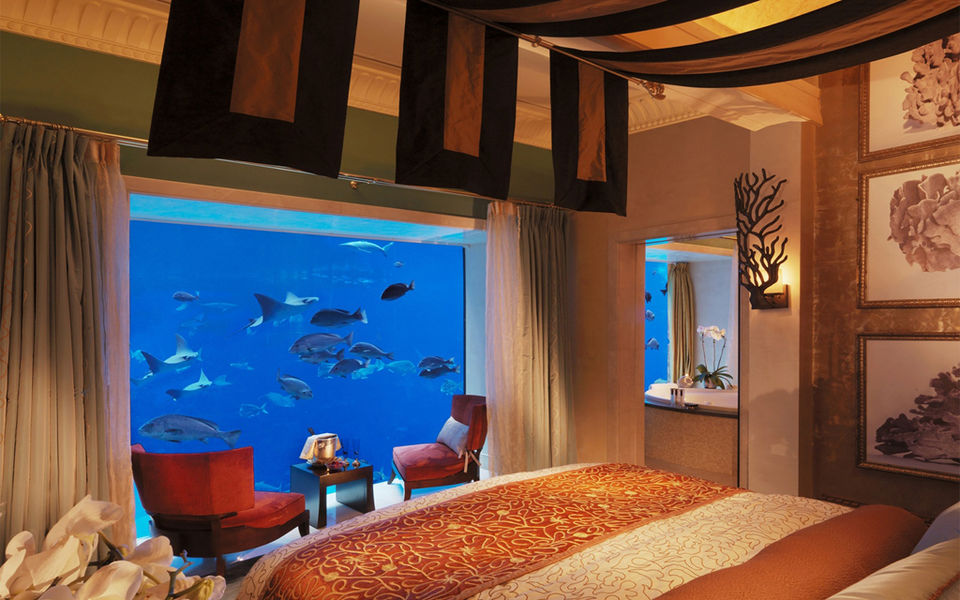 5. A guest got stuck on the highway due to traffic and called our front office, asking to connect with the traffic control. When we explained that it's not in our control, he suggested that we should have a tie-up with the traffic police to sort out such situations.
—Anurag Batra, General Manager Niraamaya Retreats Surya Samudra
6. We had a young couple from Spain staying with us with their 8-month- old daughter. They asked me to get Opera tickets at the last minute for a sold-out performance. I managed to get them two tickets. Thirty minutes before the Opera started (the Sacher is just opposite of the Opera House), the clients came down to the concierge desk and handed over their little girl to me—they had forgotten to arrange a babysitter for her. So for almost two hours, I was carrying the baby and trying to do my job at the same time. I enjoyed it, being a father of two daughters, but I was glad it was not a Wagner Opera as they can last for at least 5 hours!
—Wolfgang Buchmann, Chief Concierge, Hotel Sacher Vienna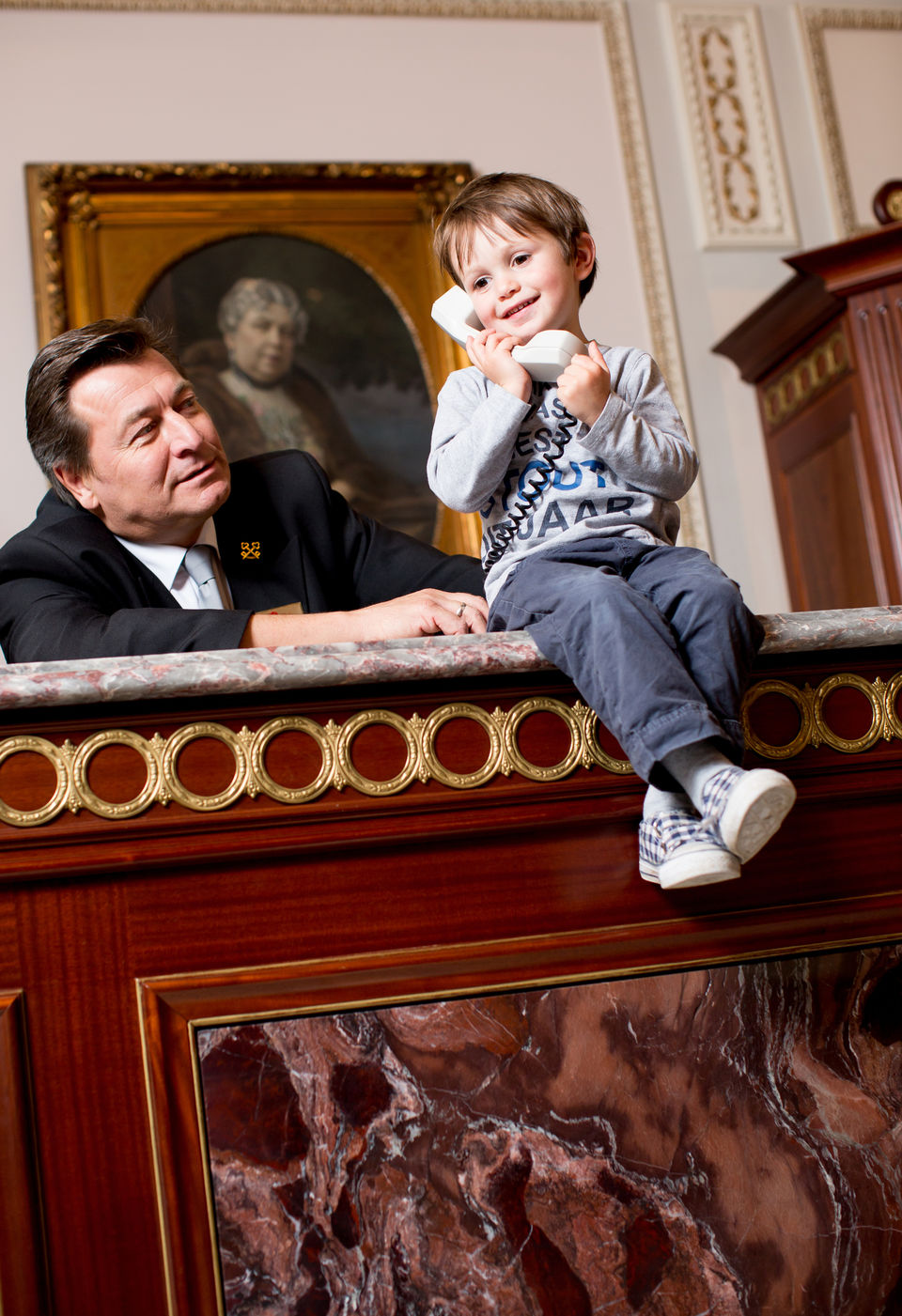 7. While having dinner, some teenagers playing with a Champagne bottle hit another guest right under his eye with the cork! The guest fell off the chair with the impact, but thankfully did not get hurt.
— Aseem Kapoor, Area VP North West India & GM, Hyatt Regency Delhi
8. Recently, a young guest took the leather compendium home with her in her suitcase. A week or so later, a parcel arrived with the compendium enclosed and an apology letter, hand written from our young guest. This was very sweet and touched everyone at the castle.
— Catherine Kenny, Rooms Division Manager, Ashford Castle
9. A little boy's stuffed animal was accidentally sent to the laundry by the housekeeping staff. It was found and returned to the boy in his room with a Hotel Bel-Air stuffed swan and a note that read, "I've returned from my trip to laundry land and brought a friend!
— Hotel Bel-Air Los Angeles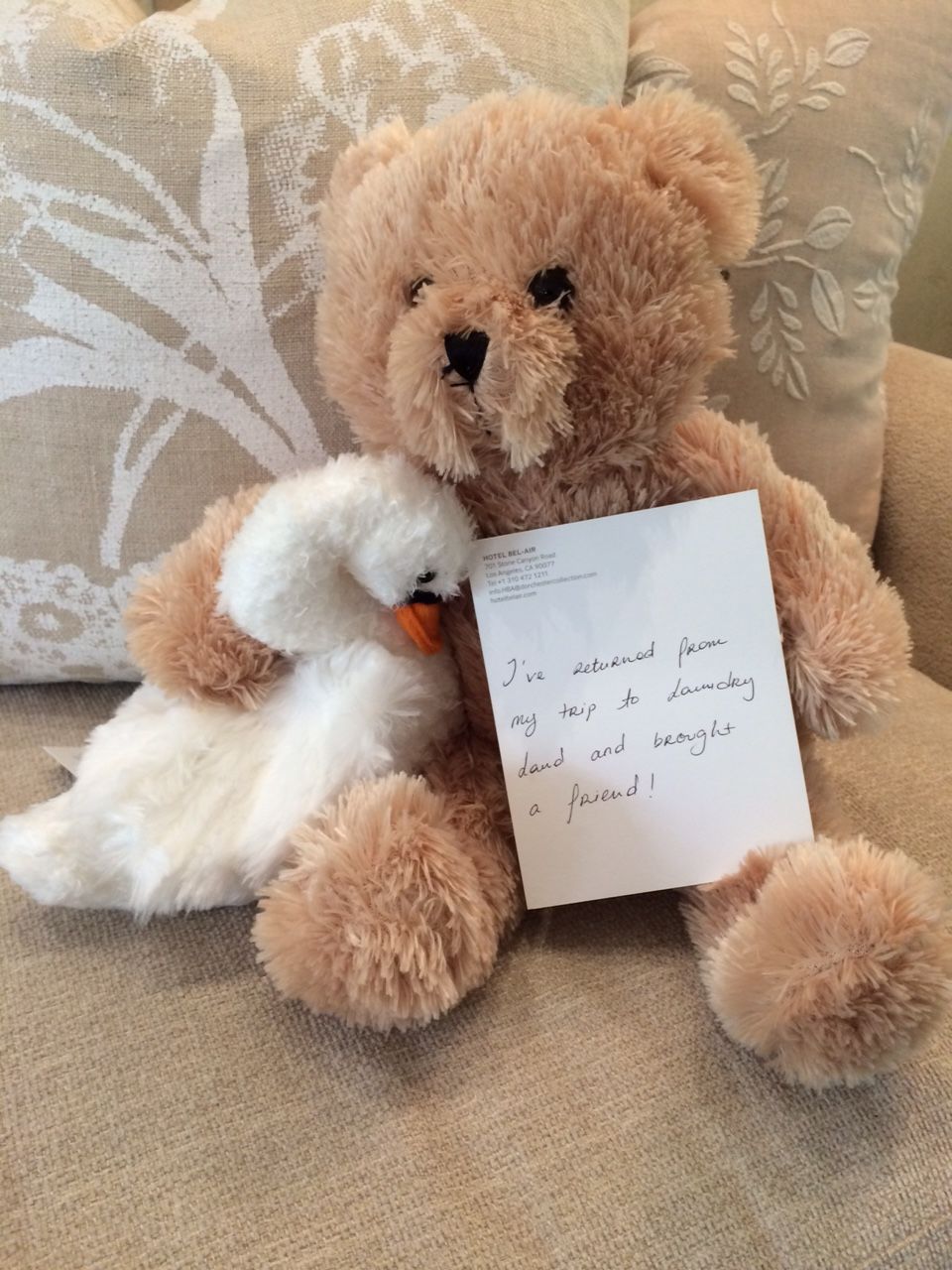 10. An Arabic family participated in the Dolphin interaction programme and we sent their photographs of it to their rooms. However, the family reported to the concierge that they had not received them. They also sent a letter of complaint. Our record showed that we had delivered it to the suite. Later, it was learned that their twin boys purposely hid the photos as they both wanted to return to Atlantis for another session.
— Ritchie Plaza, Head Concierge, Atlantis The Palm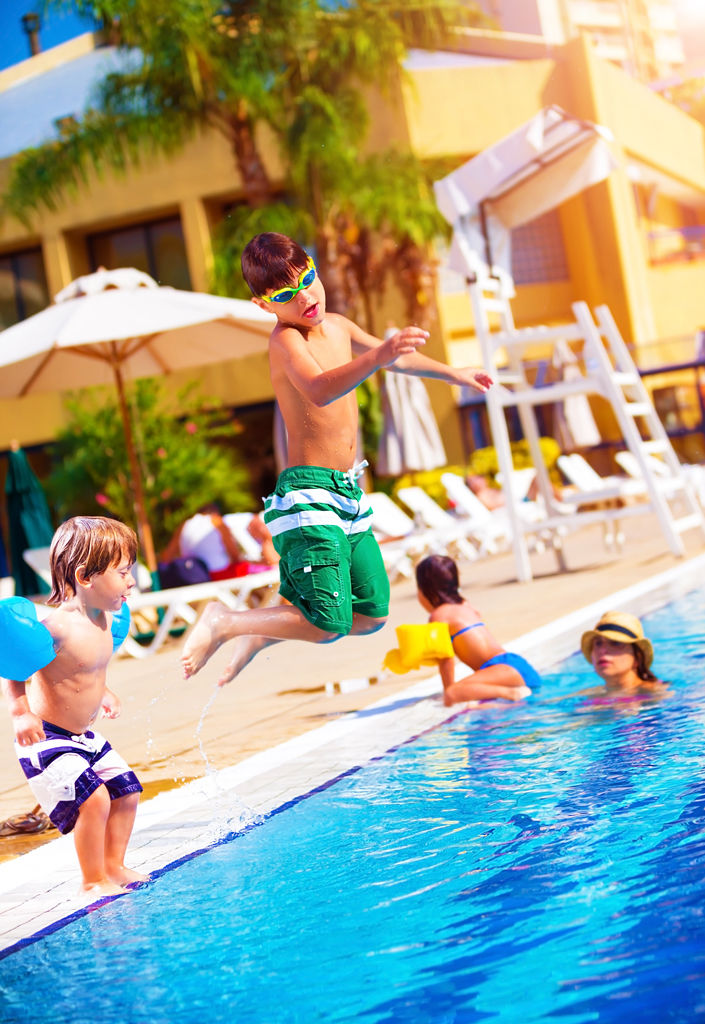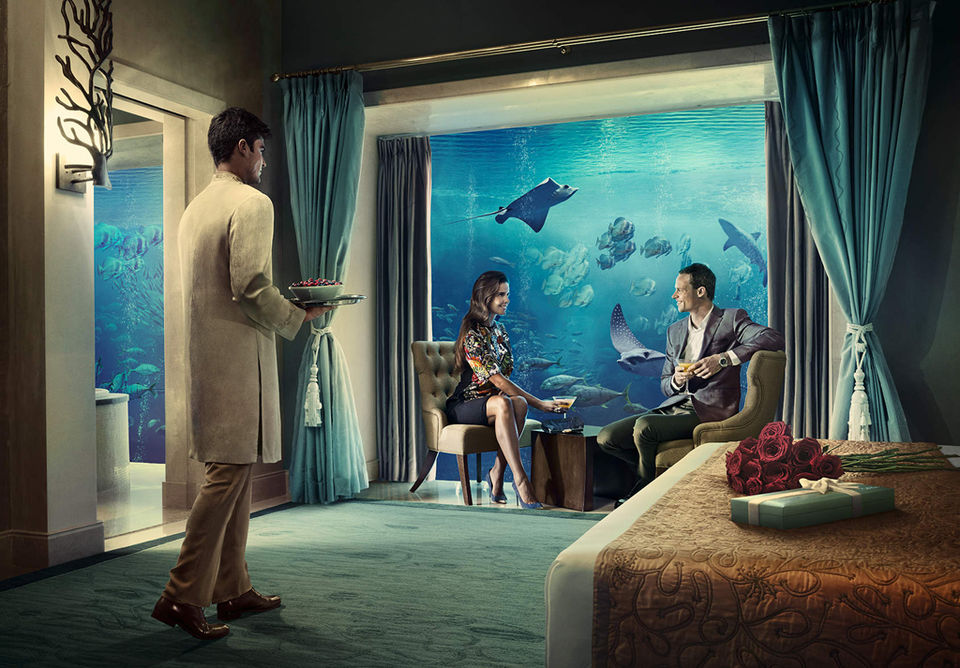 This article was first published in Travel and Leisure India South Asia. To read more stories like this one click here.