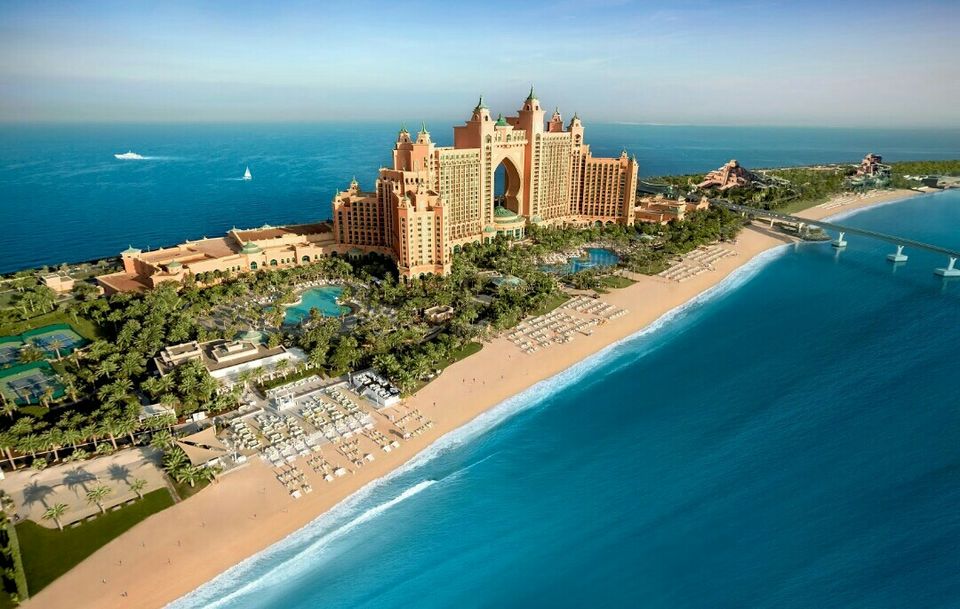 It is not everyday that most of us stay in a 5 star magnificent hotel on an island and experience royal service but in Dubai everything is possible. The Alantis the Palms is a high end luxury hotel resort located in Jumeirah, United Arab Emirates on The Palm which is known to be a man-made island. It spans a massive 46 hectares, with 17 hectares of water park alone.
The Atlantis Palms is a place like no other.
It is an unimaginable world away from your Everyday , full of luxury , pleasure and world class treatment. It is an aquatic fairytale life by the sea.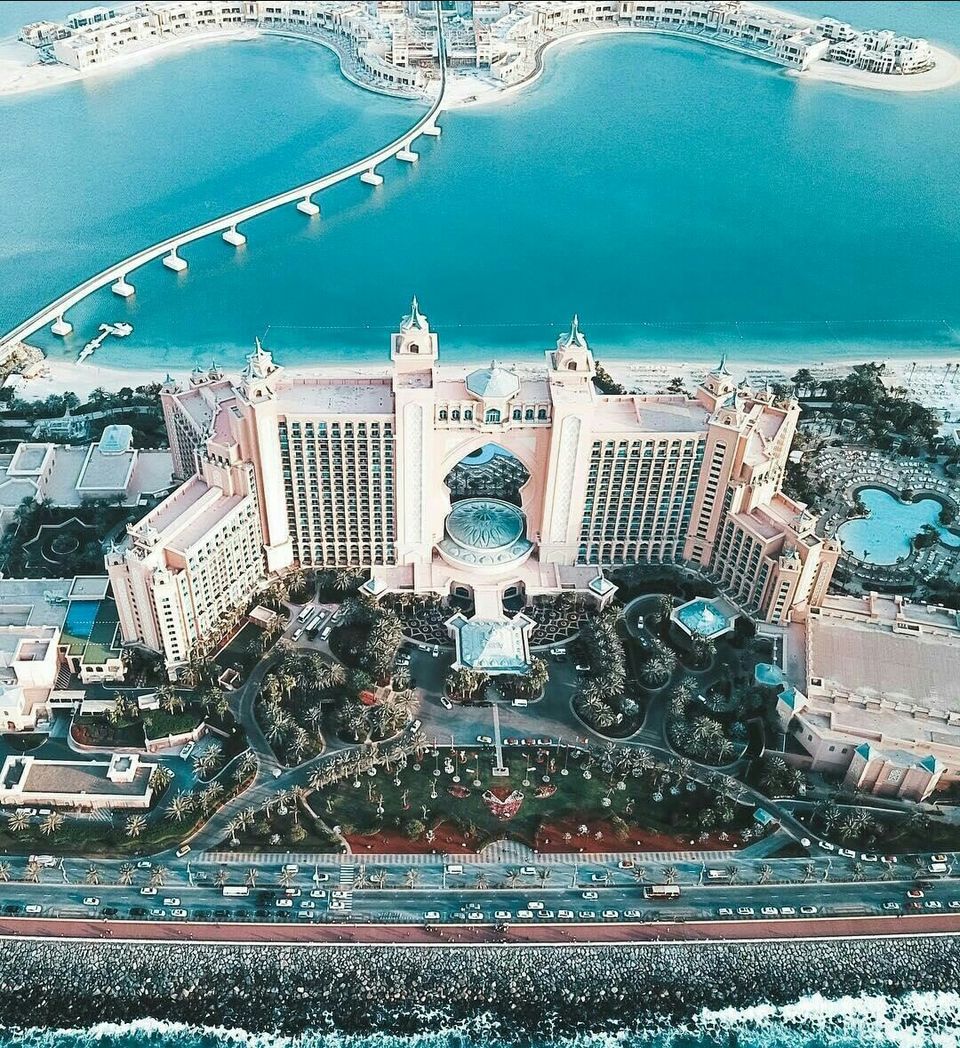 From its exotic aquatic life to classy restaurants , Atlantis has something in store for every guest.
If you're looking for an extravagant, luxurious, glamorous, fun-filled vacation or staycation then you should choose Atlantis with a second thought.
So what can you expect when you visit The Atlantis?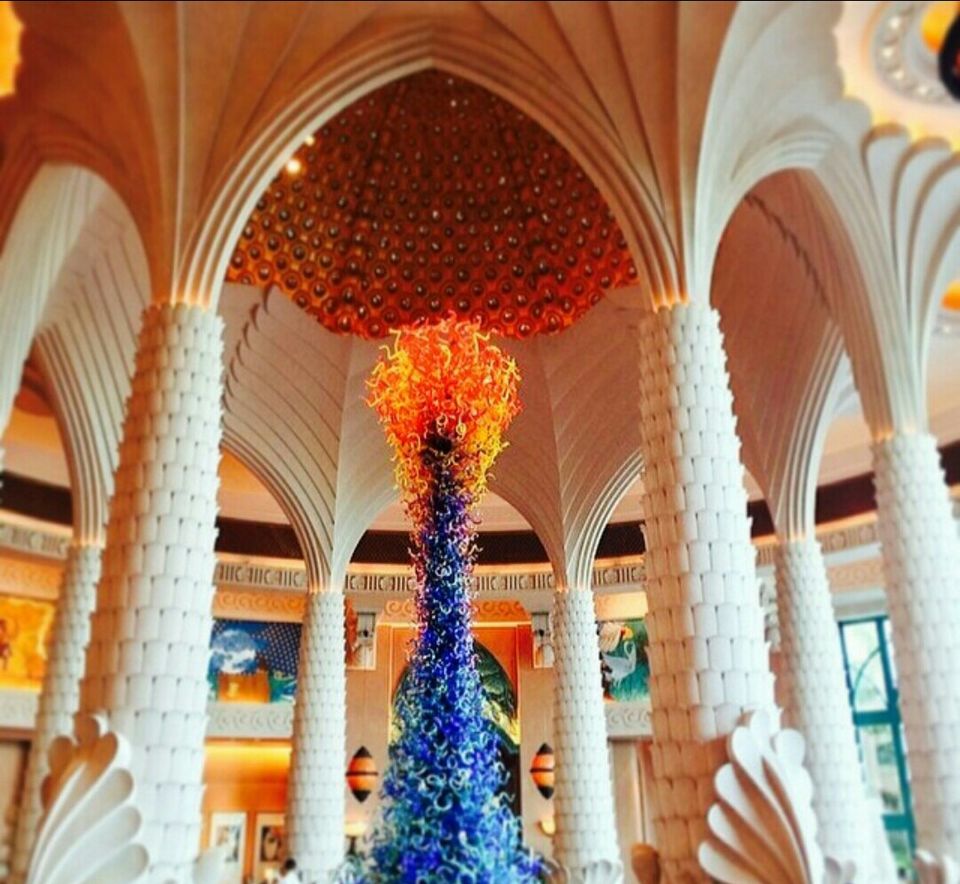 The lavish interiors , a stunning blue and green glass structure and the grand lobby area . Literally every nook and corner of the hotel reflects sheer luxury and class.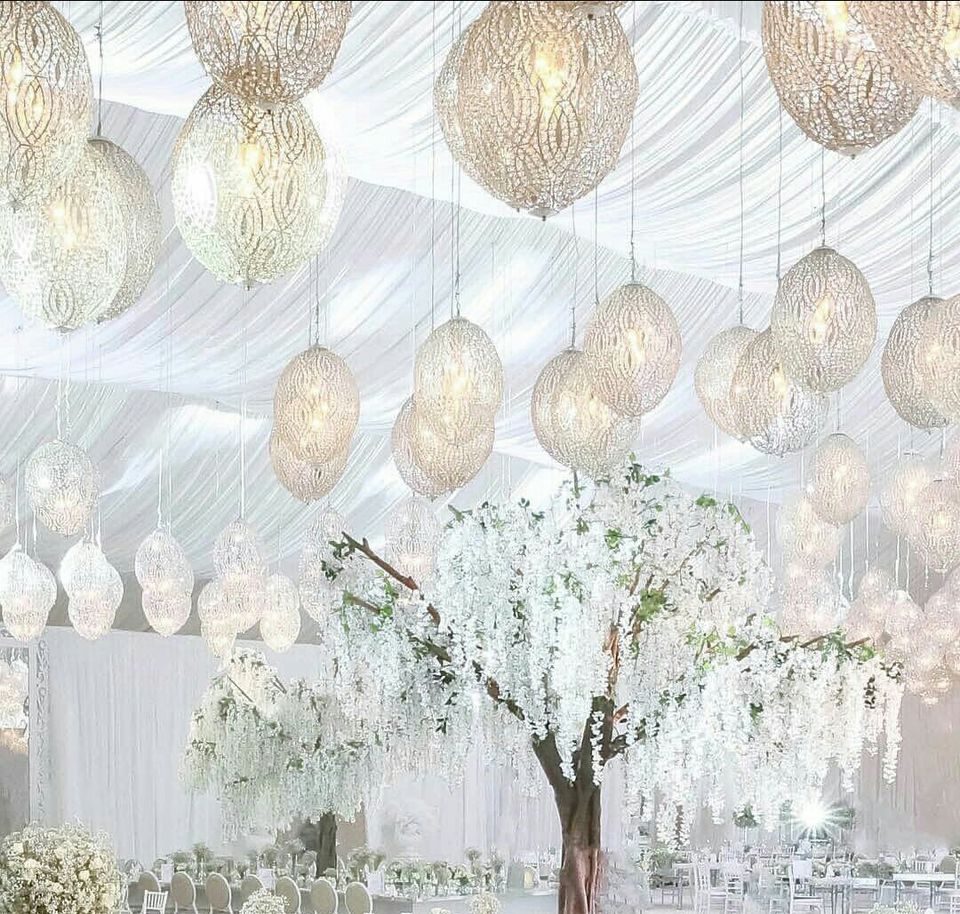 Winter wonderland at the Asateer. The place was decorated for some function or event. If I use the adjective pretty to describe the place, I think it would be an understatement.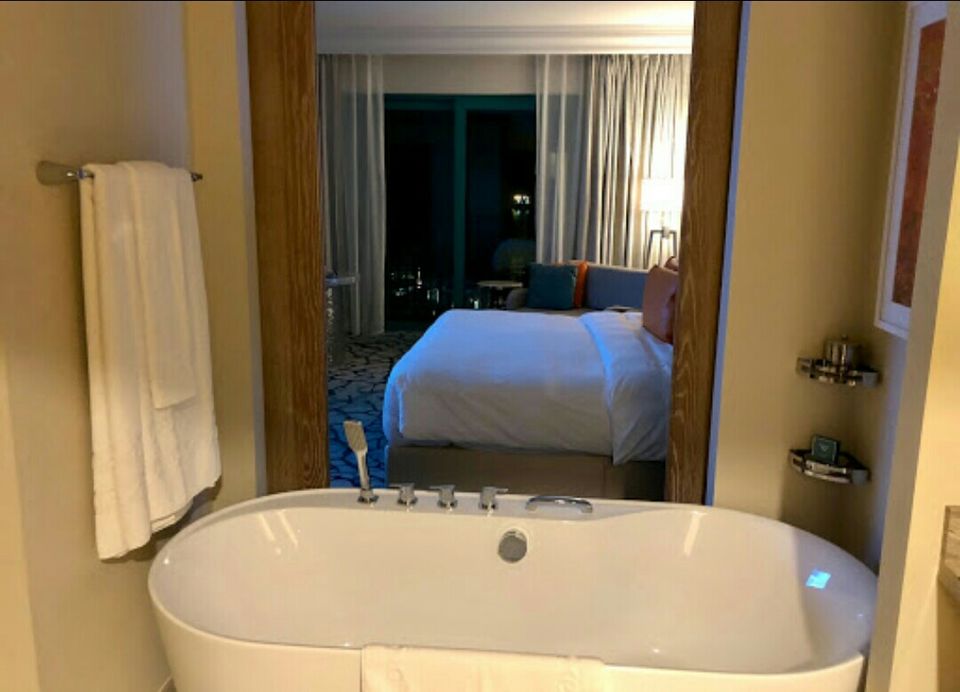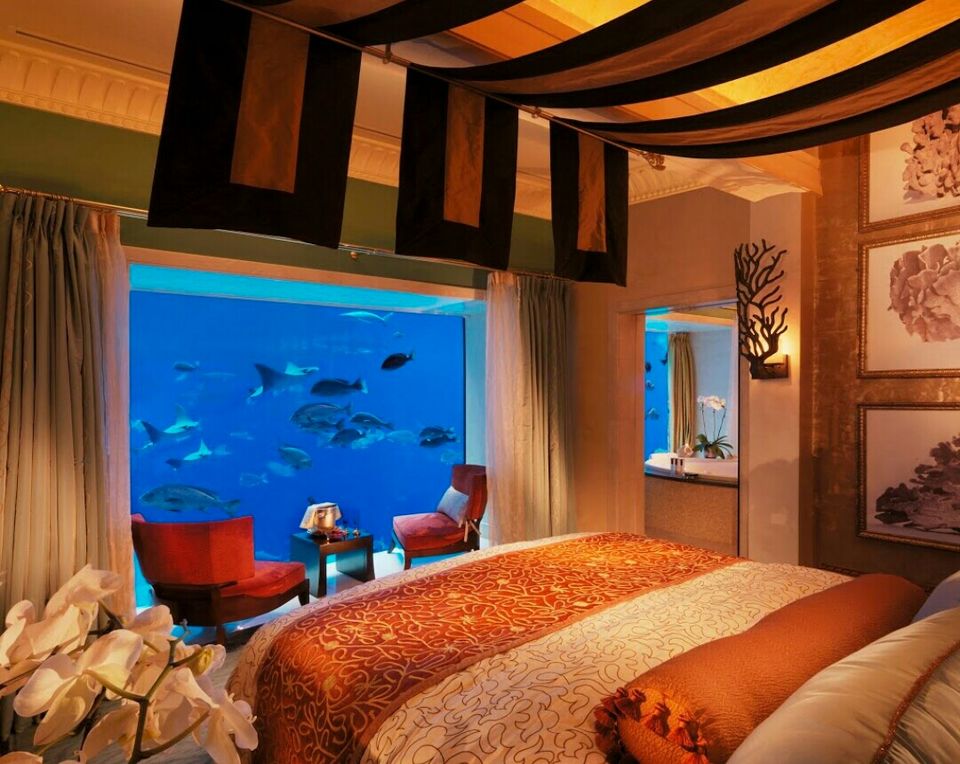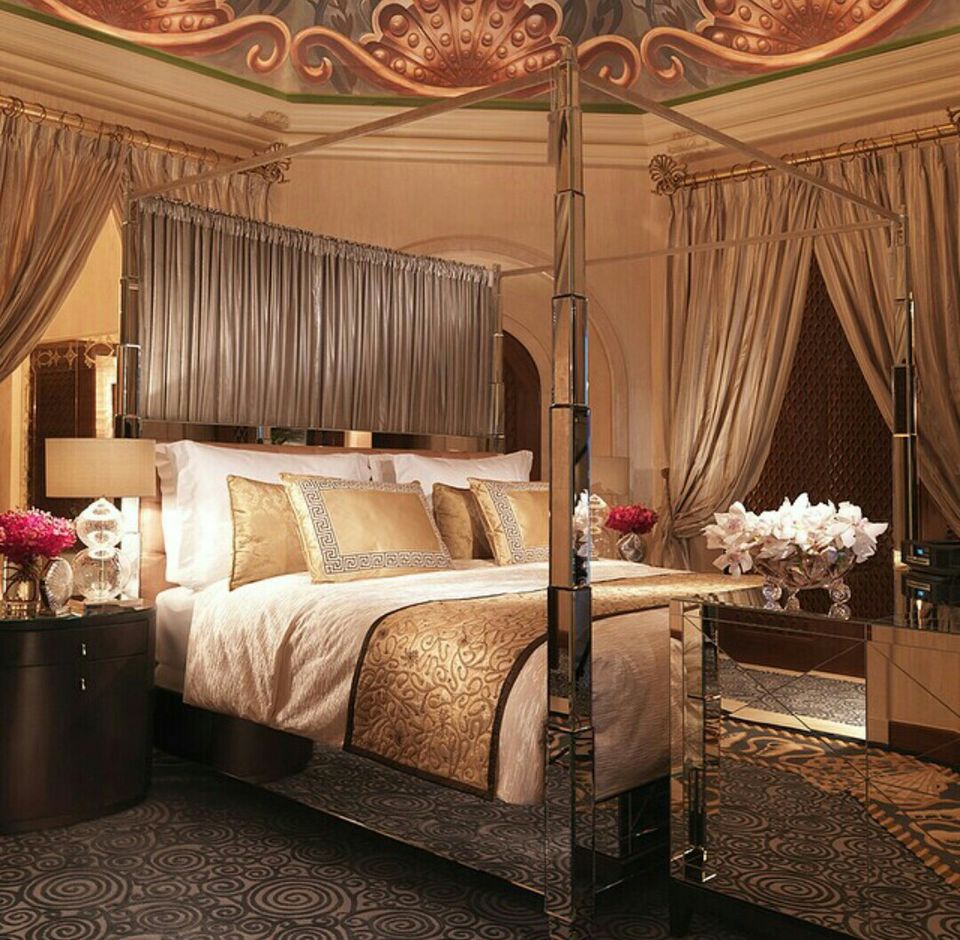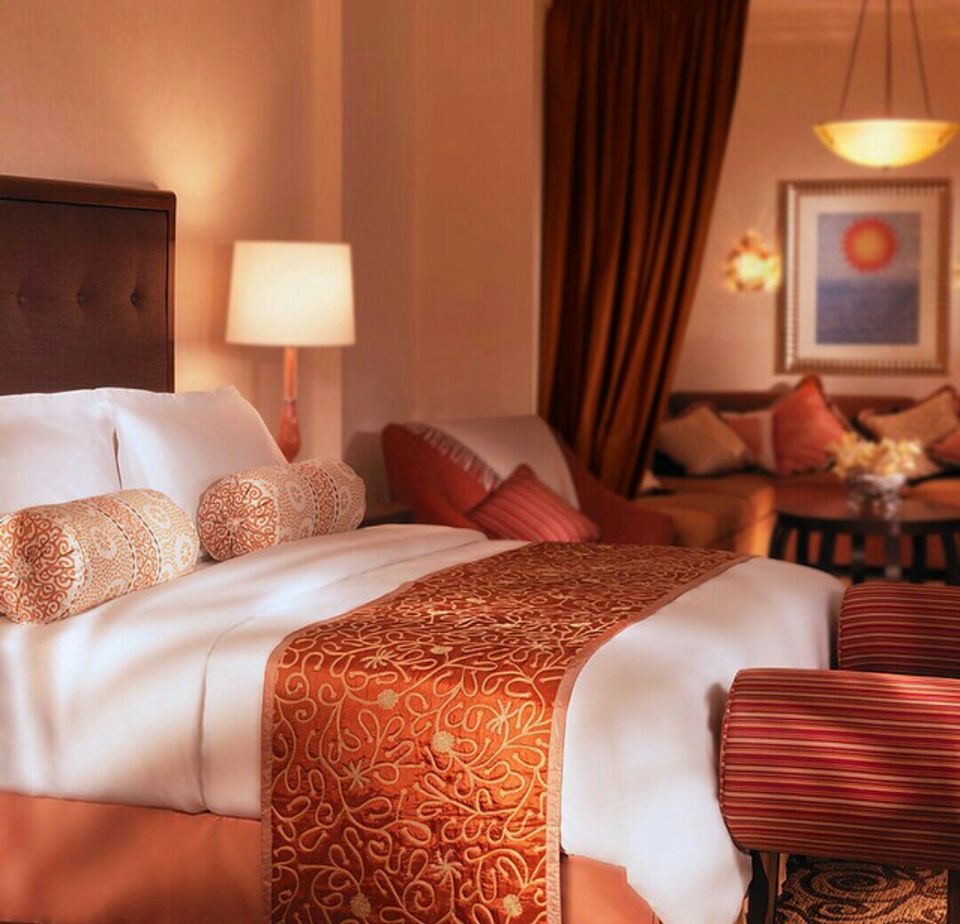 The resort has 1500 plus rooms, each of them are absolutely comfortable and designed with sheer luxury. The rooms have breathtaking views of the azure waters of the Arabian Sea. They have basic rooms , royal suites as well as signature underwater suites.
If you're looking for secenic views , the Ocean is just perfect to give you stunning views of the Arabian sea.
Cost per night : AED 1,420 - AED 1850 depending on type of your suite.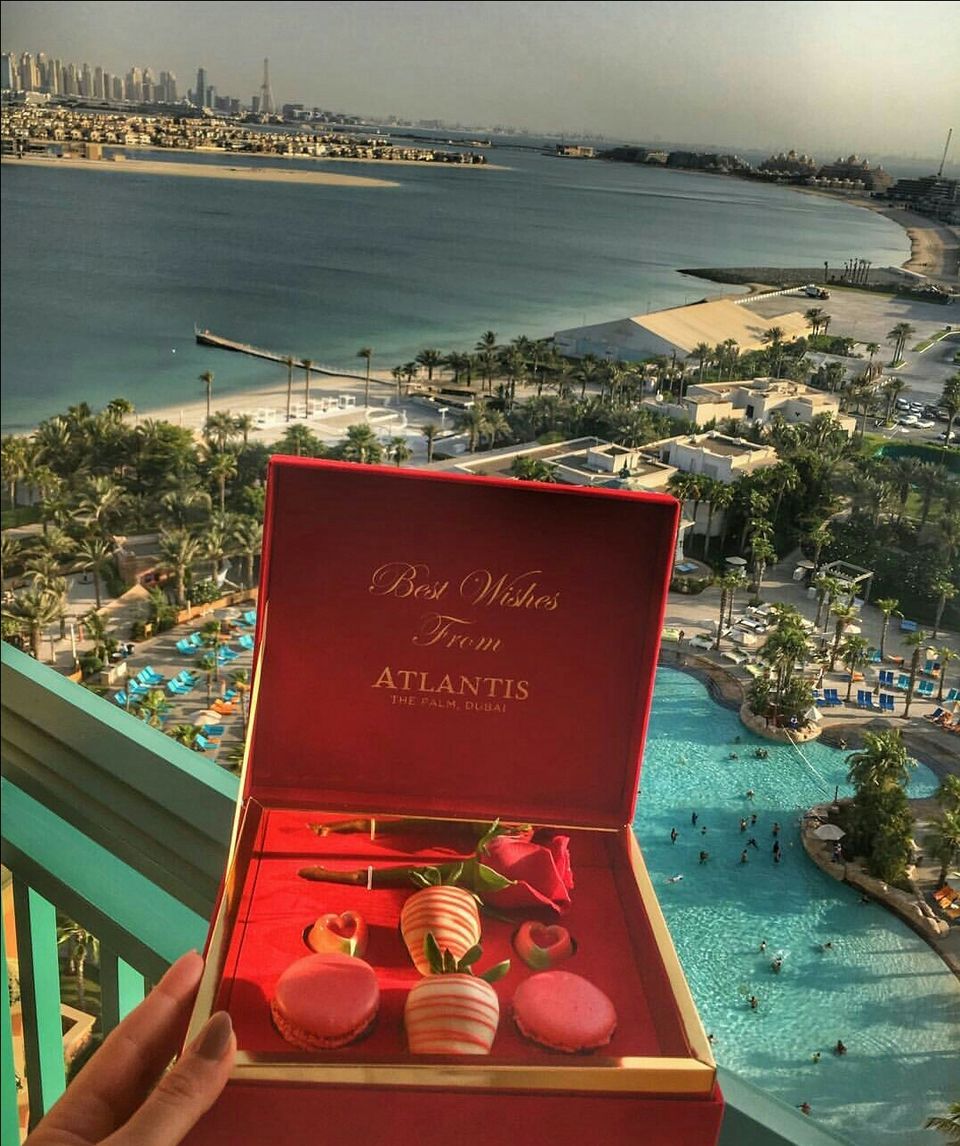 If you are a water baby , get wet in one of the most adventurous water park in Middle East & Europe and enjoy rides that give you an adrenaline rush.
P.S. try Poseidon's revenge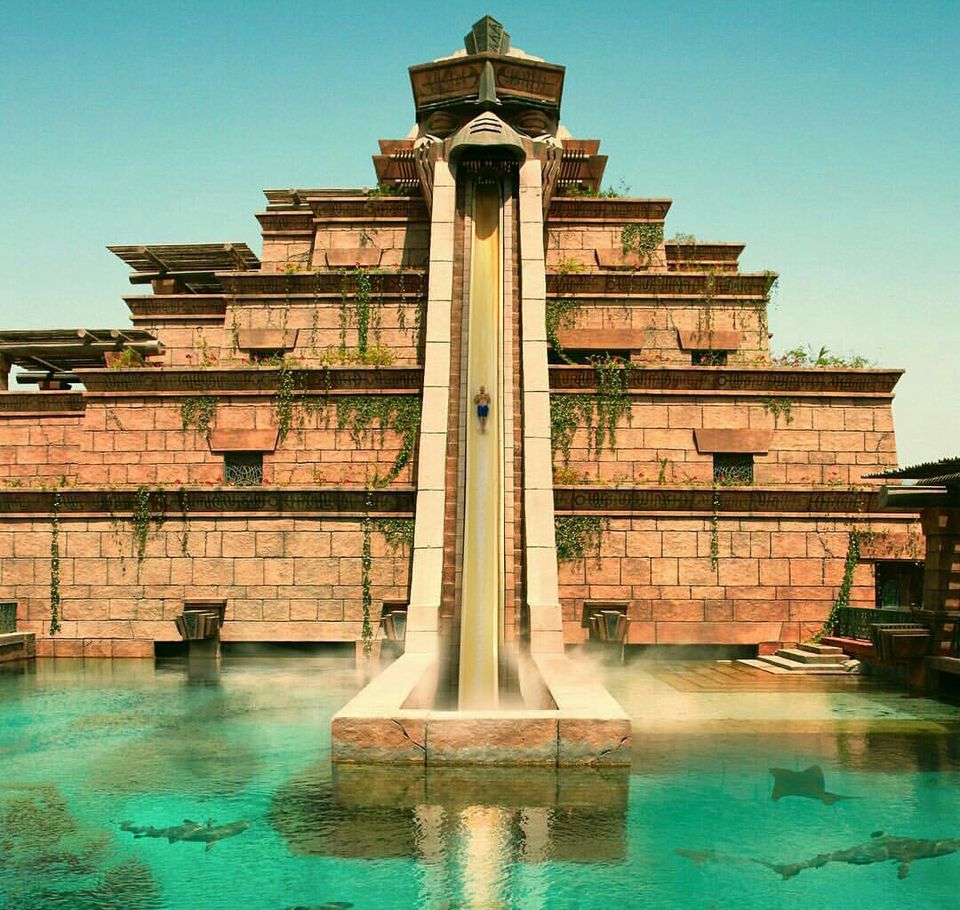 There are two pools – a sit round and chill out pool (Royal Pool) and an active, get up and join in pool (Zero Entry Pool). We were super excited for the zero entry pool to have fun and play around with some basket loop games.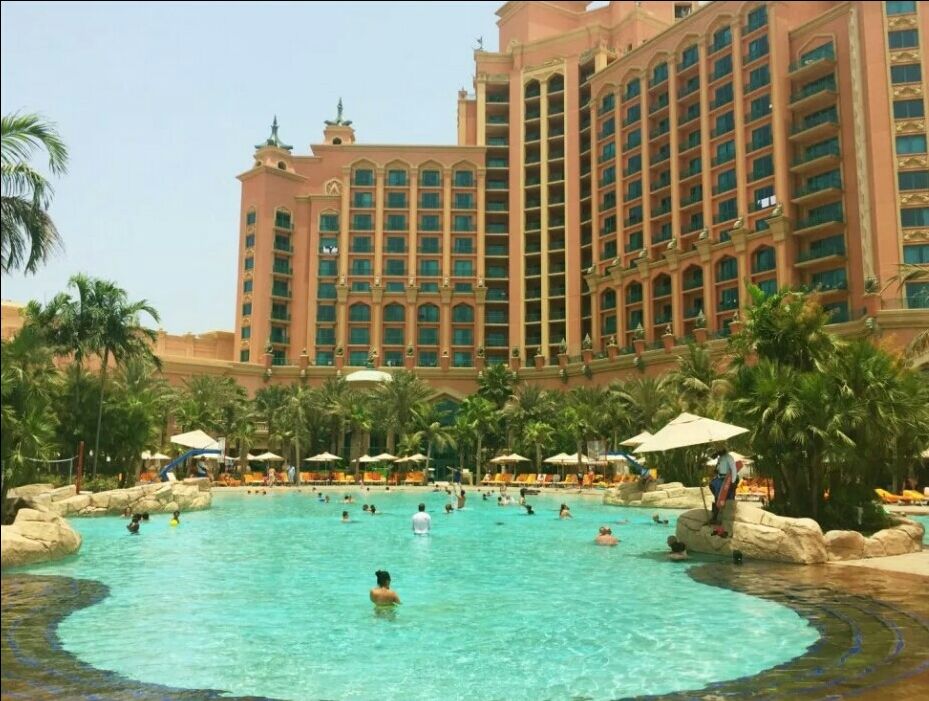 The water park was just a 5 minute walk away and had FREE access to Everyone inside the resort. One can simply float away at the Aqua venture water park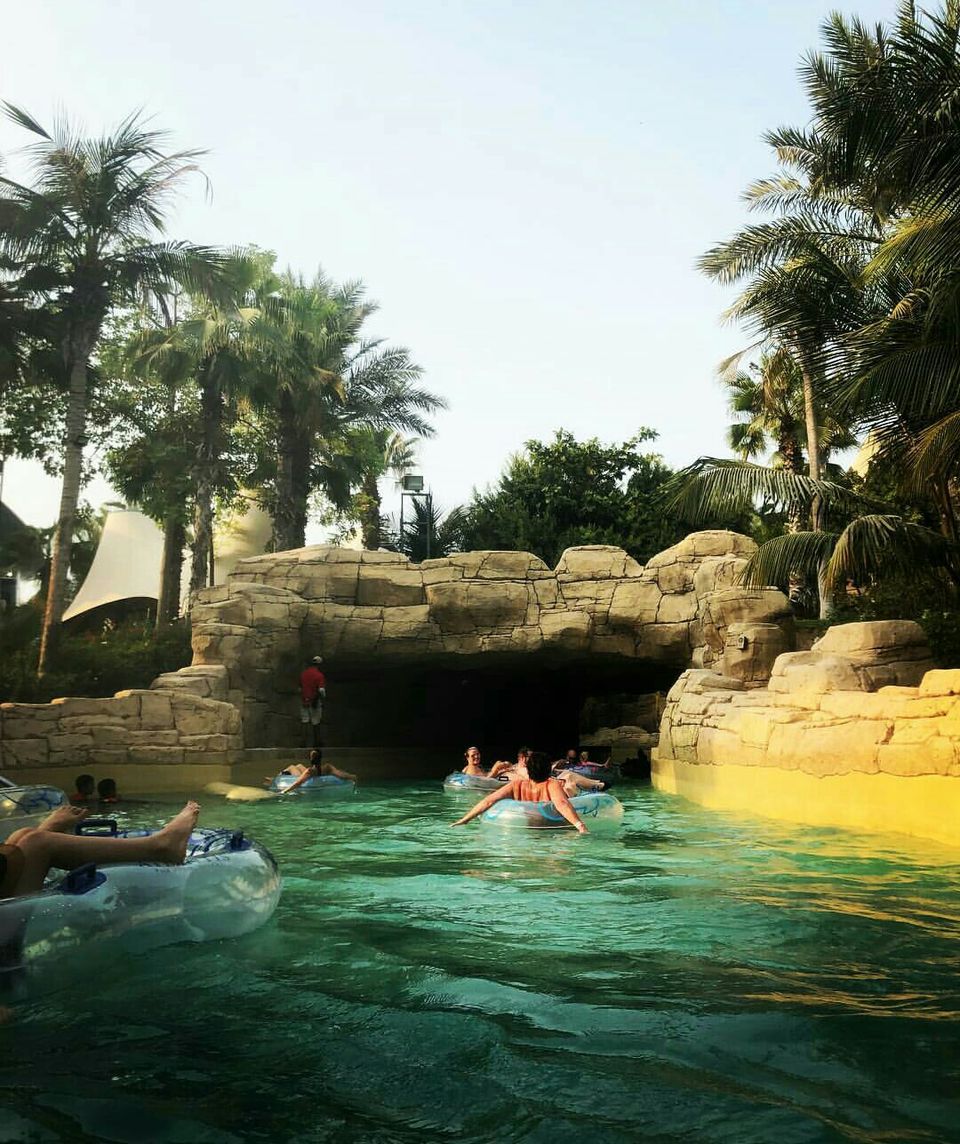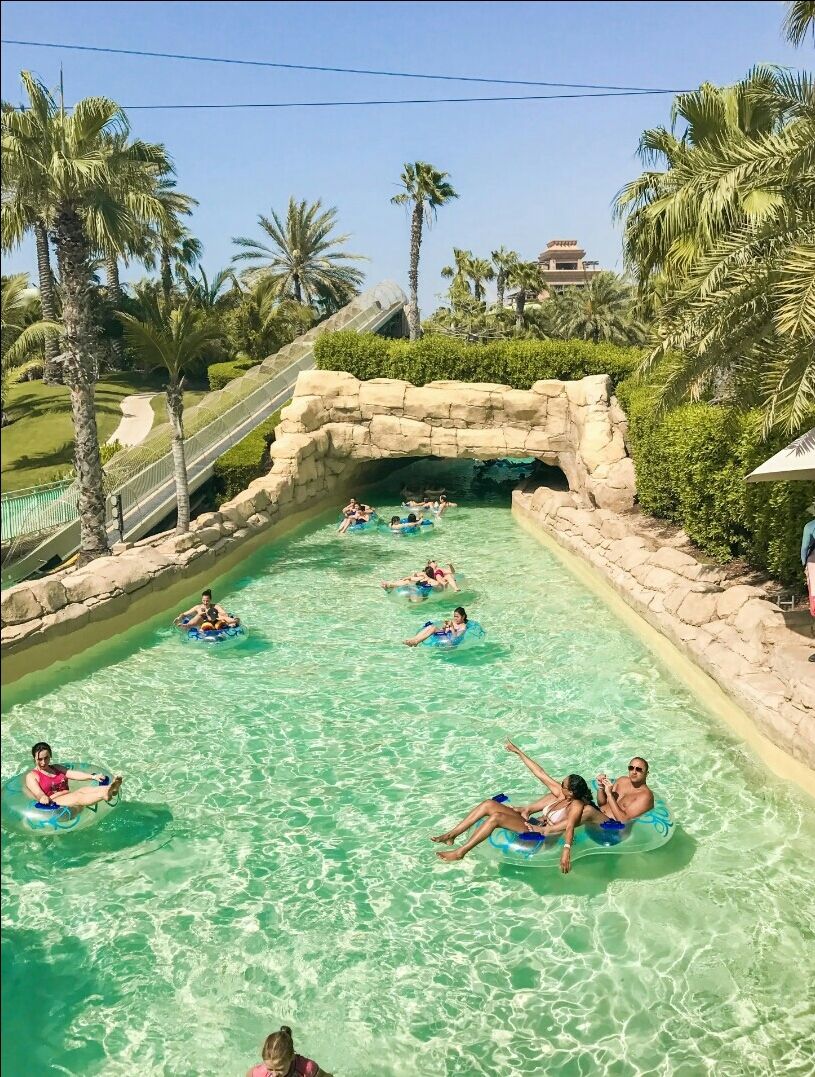 Get lost in the lost chambers aquarium which is a home to 65,000 plus marine animals in unique marine habitats. If you're interested in finding out the history of the aquatic marine life , you can take a guided tour with a navigator.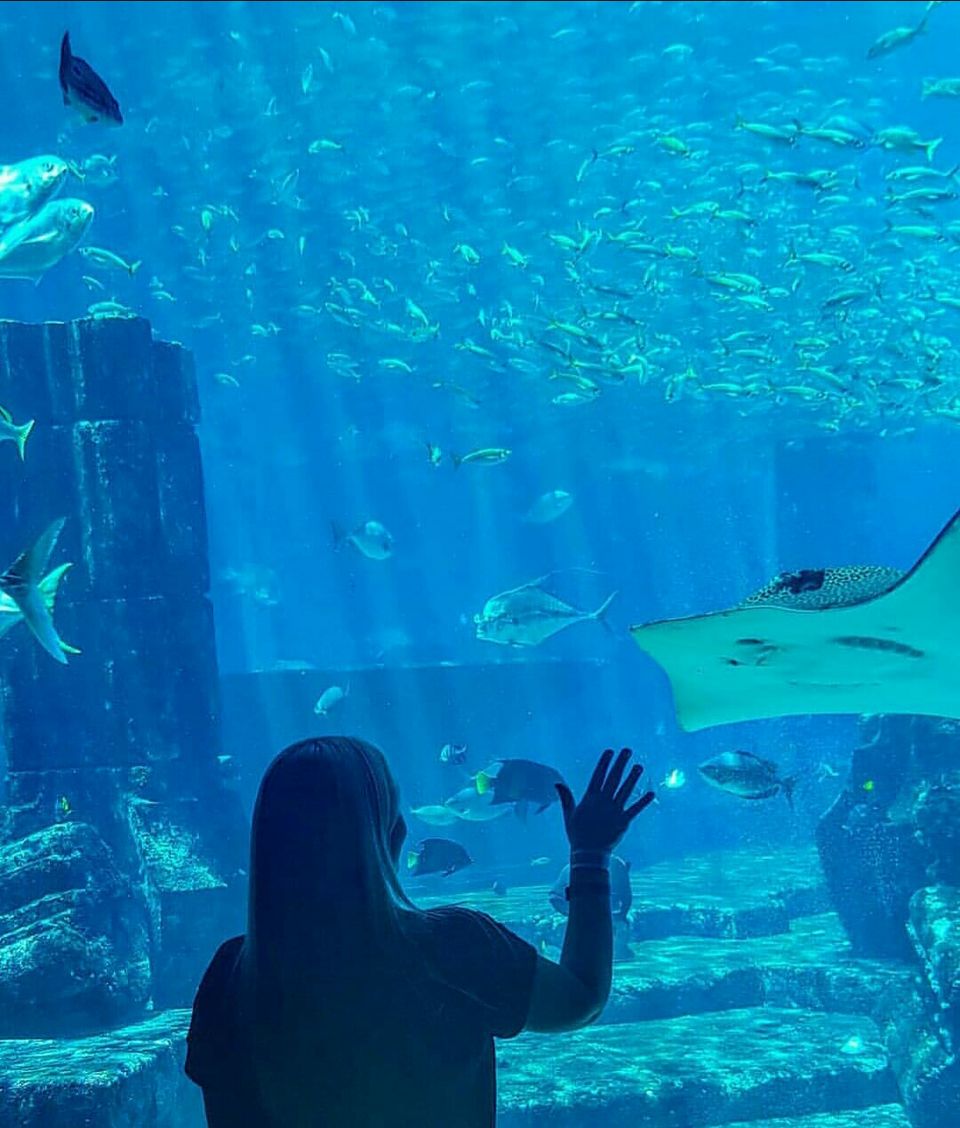 Meet, Play And Swim With Dolphins
Dolphin Bay is well known to be one of the most sophisticated dolphin habitats in the world. One can choose from a number of activities and experiences like dolphin scuba dive , royal swim etc which I'm sure you will cherish for life.
We did the scuba diving with the dolphins, I was a bit scared in the start but I thoroughly enjoyed it.

Atlantis Water Sports
They offer a wide range of activities for an ideal day at the beach. These water sports include boating , kayaking , speed boat , surfing etc.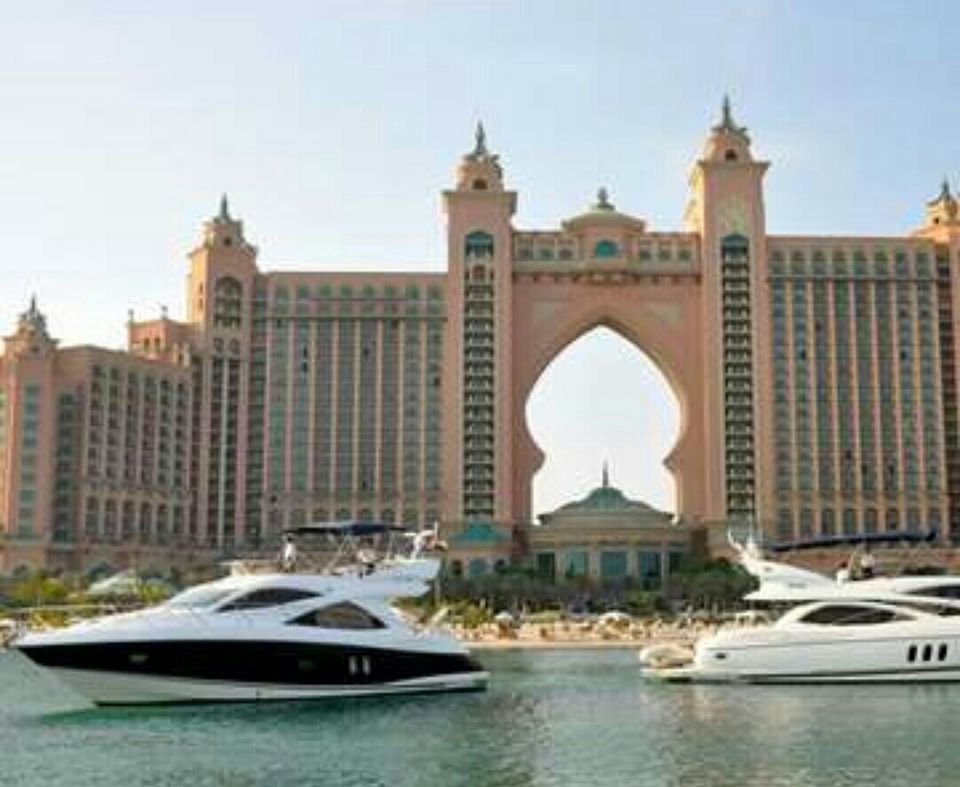 Treat yourselves to a luxurious high tea at the signature underwater restaurant named Ossiano. I have no words to describe how much I loved the experience of dining in an underwater restaurant this being my first ever time doing so.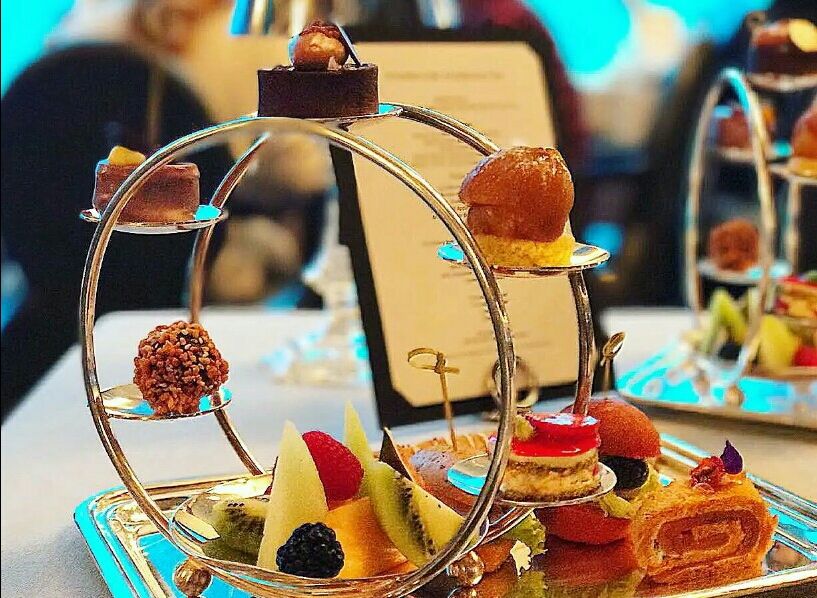 Besides Ossiano, the Atlantis has atleast 15 plus world class and award winning restaurants to choose from which include burger joints , beach view restaurants, seafood restaurants, Mexican restaurants and much more.
We dined at the Kaleidoscope Buffet Restaurant :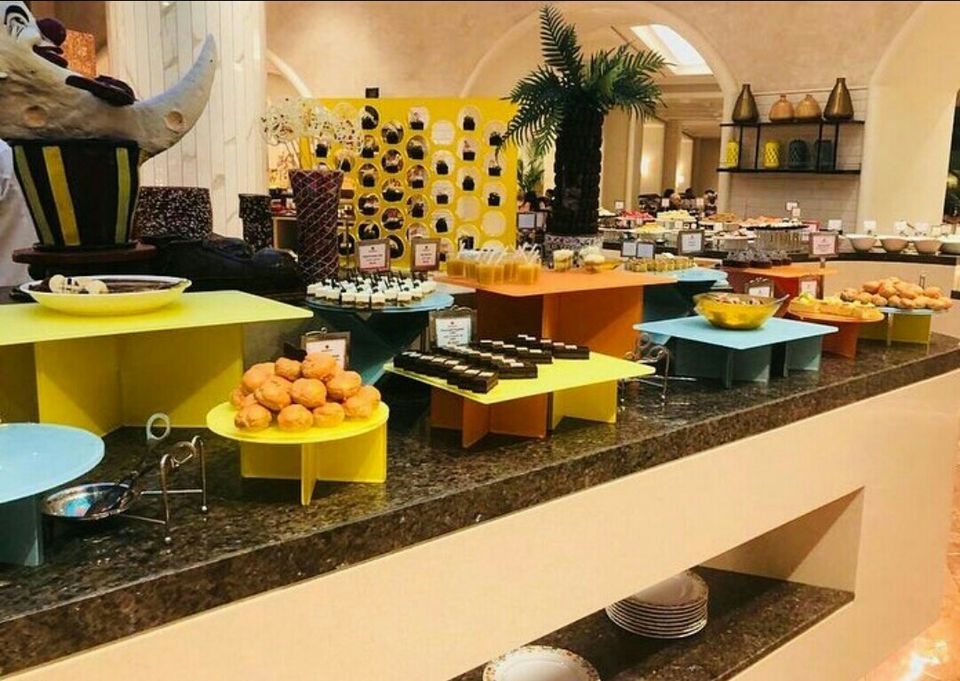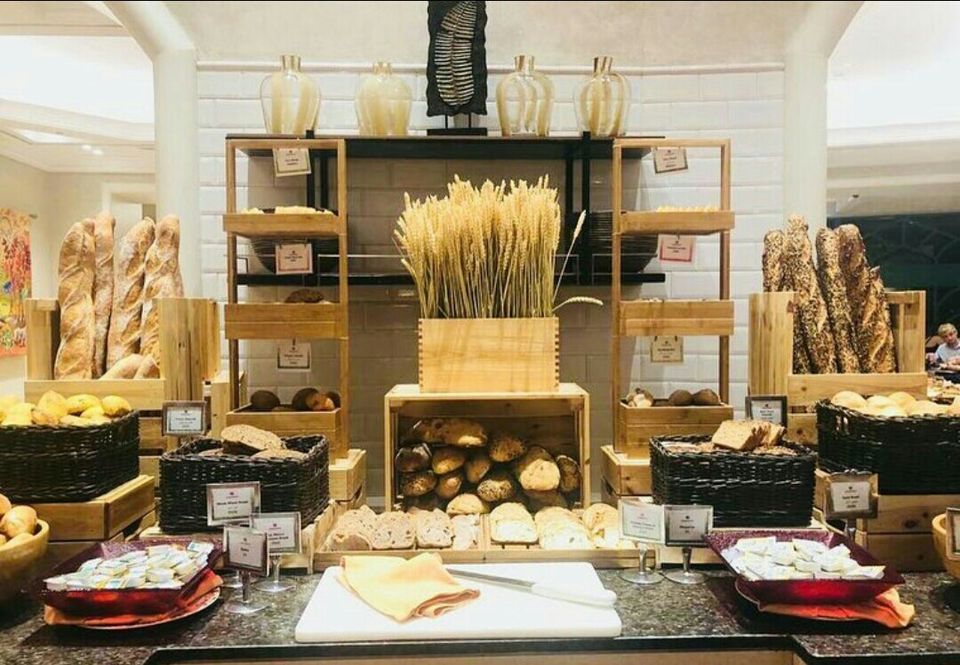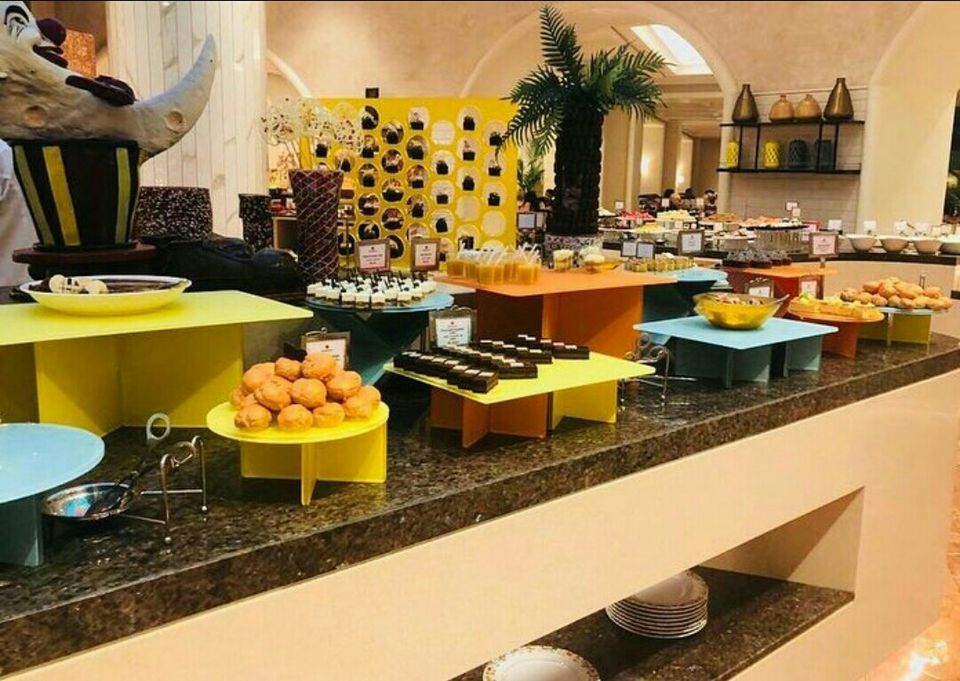 Kaleidoscope is not only a feast to the stomach but also a pleasant sight to the eye. Their vast display of food covers vegetarian, Italian, Chinese, soups , salads and Indian cuisine. The wide variety of desserts offered here are like a cherry on the cake.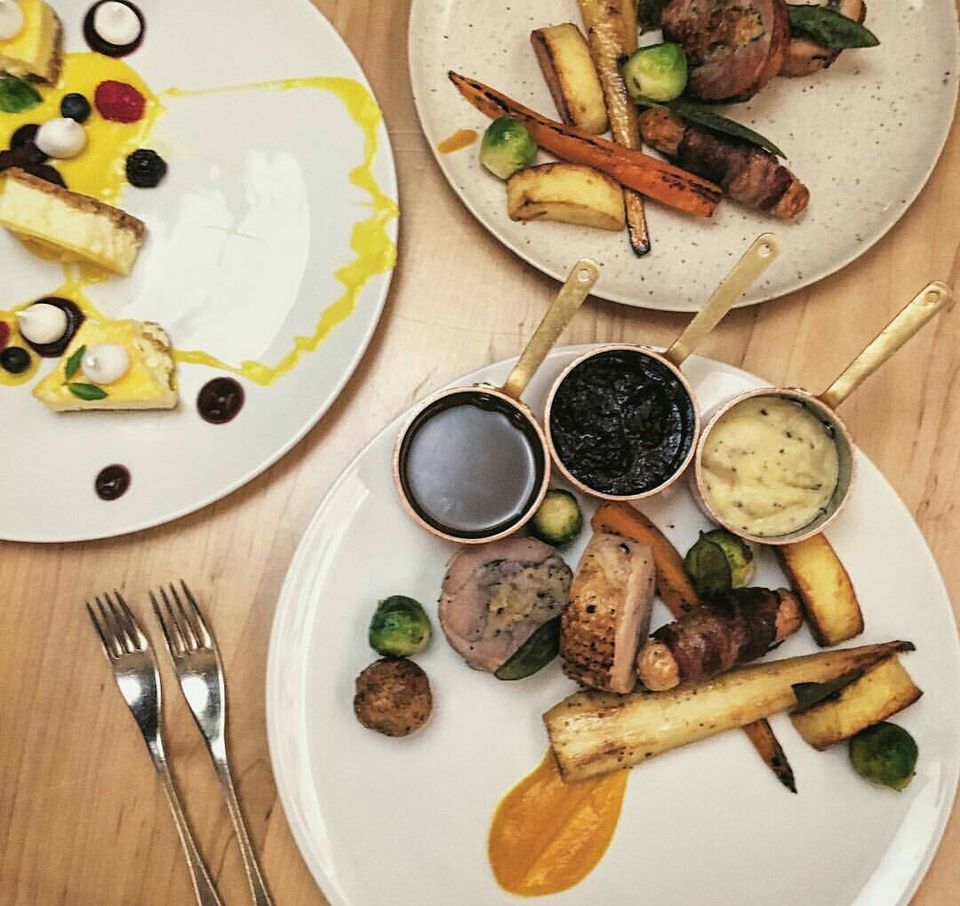 Seafire is known to be the Best steakhouse in Dubai. They serve the finest steak I've ever tasted. The ambience is warm and friendly. Every dish I tasted was cooked with immense passion and perfection. We loved the seafire carpasio and Tenderloin.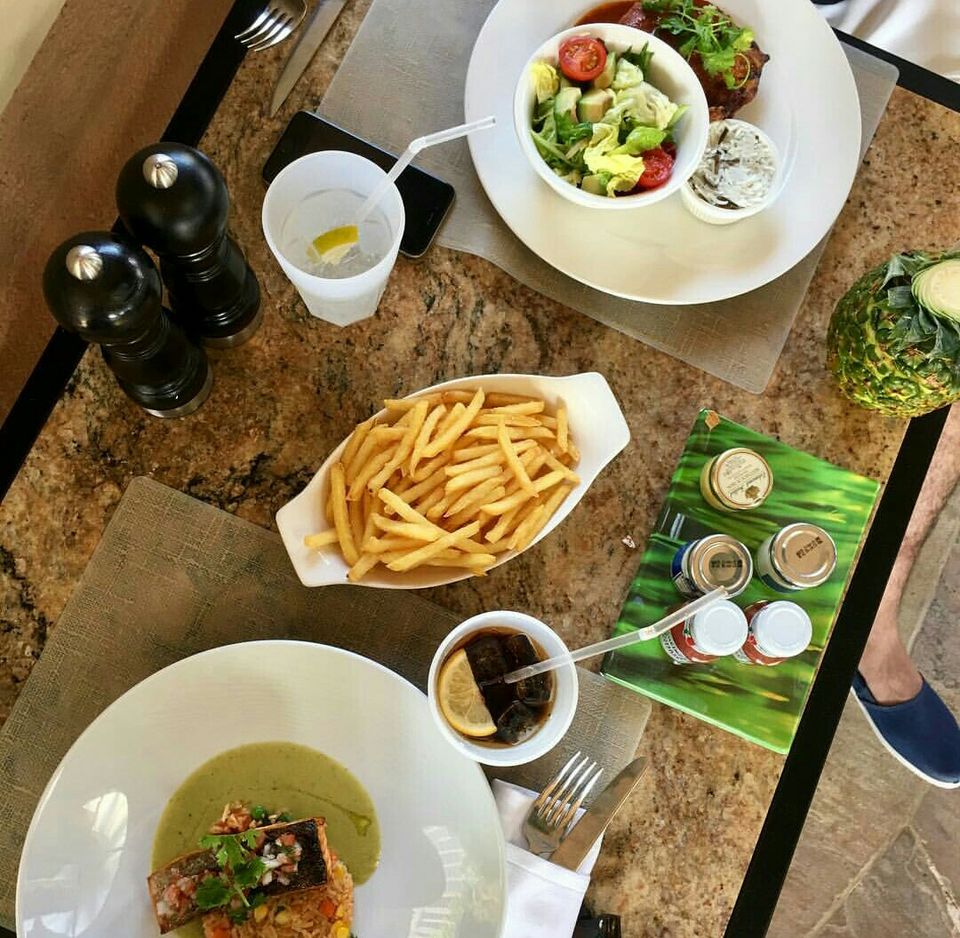 The Shore as the name suggests is a poolside restaurant. It's the perfect place to try out a Mexican cuisine. We relished the fajitas, nachos and steaks.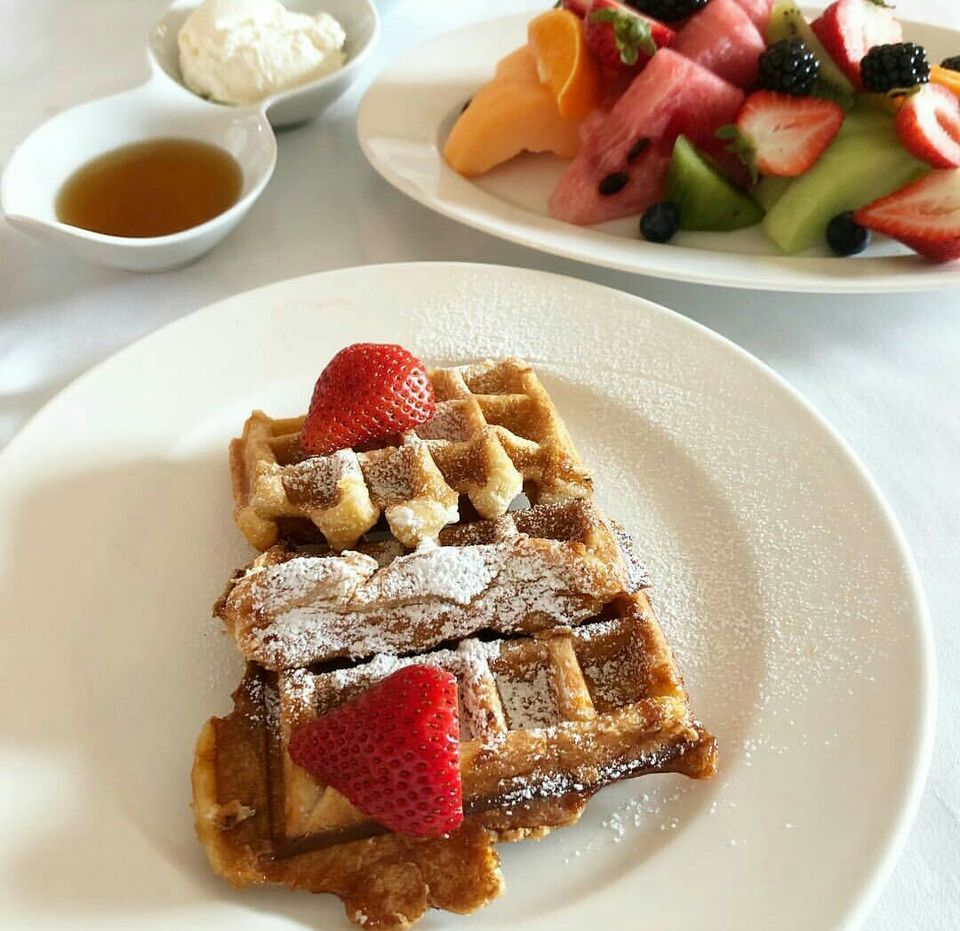 If you're a dessert and coffee person like me then pull up your socks and run to Illy café for one of the best coffee and pastries you've ever tasted. The view from the café are simply spectacular.
INDULGE IN THE SPA
Last but not the least , treat yourself to a relaxing spa at the SHIQUI Spa. There are a variety of options to choose from like Aroma therapy, Espa treatment, Remedial spa etc that will soothe and relax every muscle in your
Body.
COST FOR SPA : AED 125 per person.
Atlantis The Palm in the real sense has something for all kinds of Travelers across every age group, it indeed is an exotic world from the everyday montonous.