Food and travel go hand in hand, no matter where you are. And when it comes to experiencing a variety of cuisines, Delhi is one place every foodie can count on. But what if the craving to have authentic Asian cuisine gets the better of you? Well, before you start thinking of travelling to Asian countries to get a taste of your favourite dishes, just book yourself a table at OKO, a luxury restaurant atop The LaLiT New Delhi, and be ready to get a pleasant surprise.
Here are 5 reasons why this luxury restaurant in Delhi is a must-visit for every food connoisseur.
1.) Sweeping views of Delhi's skyline
Watching Delhi's frenzy and glitz from the window beside your table in a restaurant at 28th floor is something you don't get to experience every now and then, do you? It's different, for you can sit back, relax, enjoy your lavish meal while watching shimmering skyline and twinkling roads. That's exactly what you experience at OKO.
2.) Authentic cuisines from five Asian countries
Luxury is having authentic cuisines from different countries on your table with befitting grace and elegance. And no one does it better than OKO at The LaLiT New Delhi, which serves signature dishes from Japan, China, Korea, Thailand, and Vietnam including pla neung manao, kaeng kheaw wan kai, miso marinated black cod, Tom jued woonsen kai, and Chef's Recommendations. Traveller or local, this experience promises to drive your imagination out of India.
3.) Plush interiors and lavish hospitality
The ambience of where you dine matters a lot. Therefore, OKO leaves no stone unturned when it comes to creating a perfect environment for guests. The plush interiors, huge glass walls, comfortable seating arrangement, and most importantly, the extremely professional hospitality displayed by the staff, makes for fine dining as it should be.
4.) All cuisines by Chef Suriya and Chef Tamang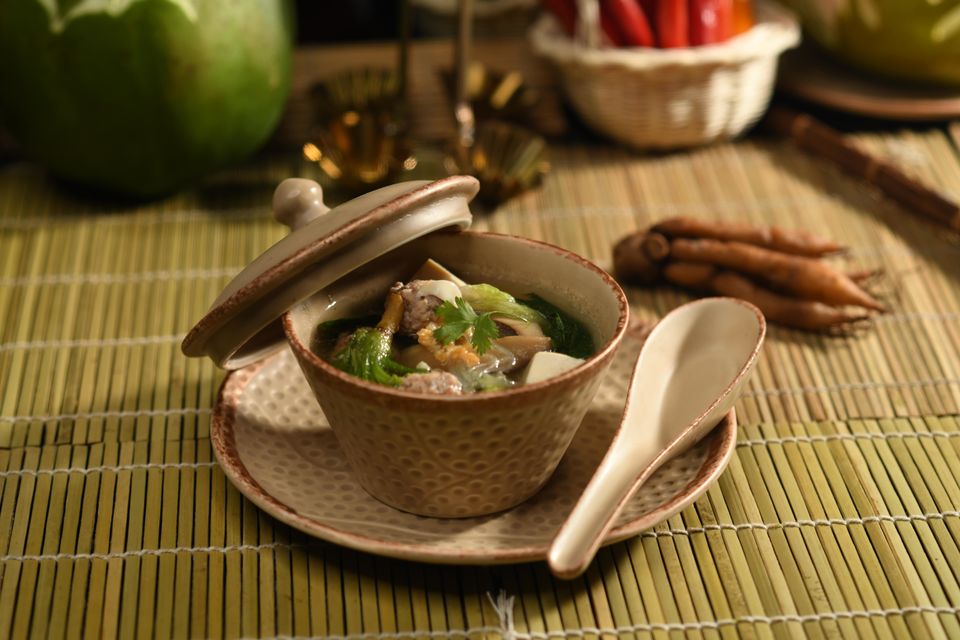 The food on your table is an artwork and the people behind it are artists. So, when you have curators like Chef Suriya Phusirimongkhonchai, the Thai cuisine specialist, and Chef Raju Tamang, who is the executive chef with over twenty years of experience in curating Pan-Asian delicacies, the feast is bound to become a fest. So, let it be.
5.) 15% off on food bill
Food tastes better when you have the company of your dear ones, and when you are offered discounts. As you enjoy some of the most sought after cuisines of Asia at OKO, you are rewarded with 15% discount on the food bill; satisfaction guaranteed. So, make hay while the sun shines!
At OKO, it's definitely more than the usual 'fine dining'. It's luxury and taste redefined. Go on, comment who would you take with you to OKO for a classic Pan-Asian meal. If you already did, share your experience with Tripoto here.
In association with OKO, The LaLiT New Delhi.