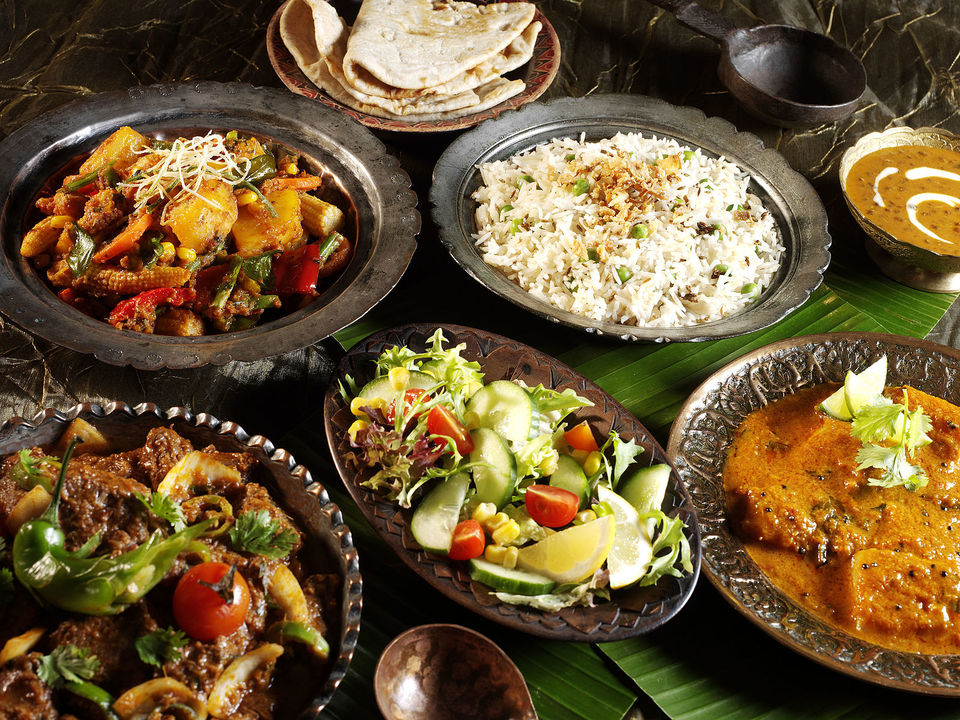 Southeast Asian countries, besides having fantastic locales, are also known for their unusual and interesting cuisines. It comes as no surprise therefore that Bangkok, which is the capital of one of the most popular tourist destinations in the region, is considered a haven for Thai and street food lovers. However, Indians travelling to the place often come with the stereotype that they might not be able to find food that suits their palate. Well, this following list of restaurants in the city is going to put all such fears to rest.
In the past few years, several eating joints serving Indian food have mushroomed in the city, offering travellers and tourists a number of options to help them feel at home in a foreign land.
Here are our top five:
Voted as the best restaurant in Asia in 2015 and 2016, Gaggan offers "progressive Indian" cuisine, which translates to a reinvention of classic dishes often fused with Thai and other cuisines from around the world.
The restaurant has impressive white interiors and is done up in a colonial style. There are three dining spaces to choose from—a cozy nook that can accommodate up to four people, a main dining room, or a table for six with a window where you can watch the chef, Gaggan Anand, cook up delicious wonders.
The restaurant offers eating experiences rather than set menus and each evening the chef takes the diners through a unique culinary journey.
Cost: ₹4,000 - ₹7,000
Cuisine: Molecular, progressive Indian
Standout Dishes: Fresh oyster in a spice marinade grilled and served with Kokum ice cream, Iberian pork served with a vindaloo curry reduction, gajar ka halwa with kesar and silver.
Timings and Location: 12:30-2:30 pm and 6-11pm; Langsuan
Contact: +66 02 652 1700
Sriganesha is a haven for vegetarians. Travellers have described it as a pure, homely and authentic South Indian experience. Unlike the first restaurant on the list, this one isn't a fancy place. Here you'll get food canteen-style in steel plates, but the authentic flavours will remind you of home. All dishes are freshly prepared with most ingredients sourced from India and the best part is that it is extremely affordable.
Cost: ₹250-500
Cuisine: South Indian
Standout Dishes: Iddly manchurian, fenugreek curry, thali, filter coffee
Timings and Location: 8 am to 10 pm; Soi
Contact: +66 86 820 5875
If you're looking for an authentic Mughlai and North Indian experience in Bangkok, this is one of the best places to go to. The award-winning restaurant sources its ingredients from India and prides itself on a traditional style of cooking using a tandoor. However, you will find surprising twists on old favourite recipes that will instantly make you a fan. The flat breads, biryanis, kebabs and tikkas are delectable. The restaurant also serves vegetarian dishes, so there's something for everyone.
The interiors are elegant and contemporary Indian and there's live music to entertain the diners each evening.
Cost: ₹1,000 - ₹2,000
Cuisine: Mughlai, North Indian
Standout Dishes: Murgh malai kebab, seafood (lobster, salmon, crab, scallops and prawns) in royal saffron gravy on a bed of Basmati rice, gulab jamun
Timings and Location: 11 am to 12 pm; Intercontinental Hotel, Ploenchit Road
Contact: +66 2 656 7357
Rang Mahal is a chic, multi award-winning rooftop restaurant located in the Rembrandt Hotel in Bangkok. Located on the 26th floor, the restaurant boasts of antique Indian interiors that spell opulence. It specialises in north Indian delicacies, especially from the region of Punjab. You can choose from set menus or go for a-la-carté meals depending on your preference. Tuesday through Sunday, an authentic Indian band plays live music to entertain the diners. The Sunday buffet brunch is another great attraction here.
Cost: ₹1,500 - ₹3,000
Cuisine: North Indian, Punjabi
Standout Dishes: Punjabi samosas, tandoori shrimp, murgh tikka masala, gulab jamun
Timings and Location: 6 pm to 12 am and also 11 am to 2:30 pm for Sunday brunches; Rembrandt Hotel, Soi
Contact: +66 02 261 7100
If you're looking for something that reminds you of home but still gives you a unique experience, head on over to Charcoal Tandoor Grill and Mixology. Here ancient Indian recipes are given a creative and modern spin to produce mouthwatering dishes that will make your taste buds tingle. The dining area is set in dark and mysterious undertones that give it a romantic, intimate and classy feel. It is best known for its delicious kebabs, which take the centre stage here. Skewers of succulent fish, meats and vegetables are marinated in exclusive spices and cooked to perfection in traditional tandoori ovens. The mixologists at Charcoal create a fabulous range of cocktails designed to complement the delicacies perfectly.
Cost: ₹9,00 - ₹1,500
Cuisine: Kebabs, North Indian
Standout Dishes: Lamb seekh kebab, tandoori fish tikka, muffety mai cocktail, maharaja mai tai
Timings and Location: 6 pm to 12 am; Soi
Contact: +66 2 038 5112
Know of any other place that should be on the list? Share with the community and help it grow.