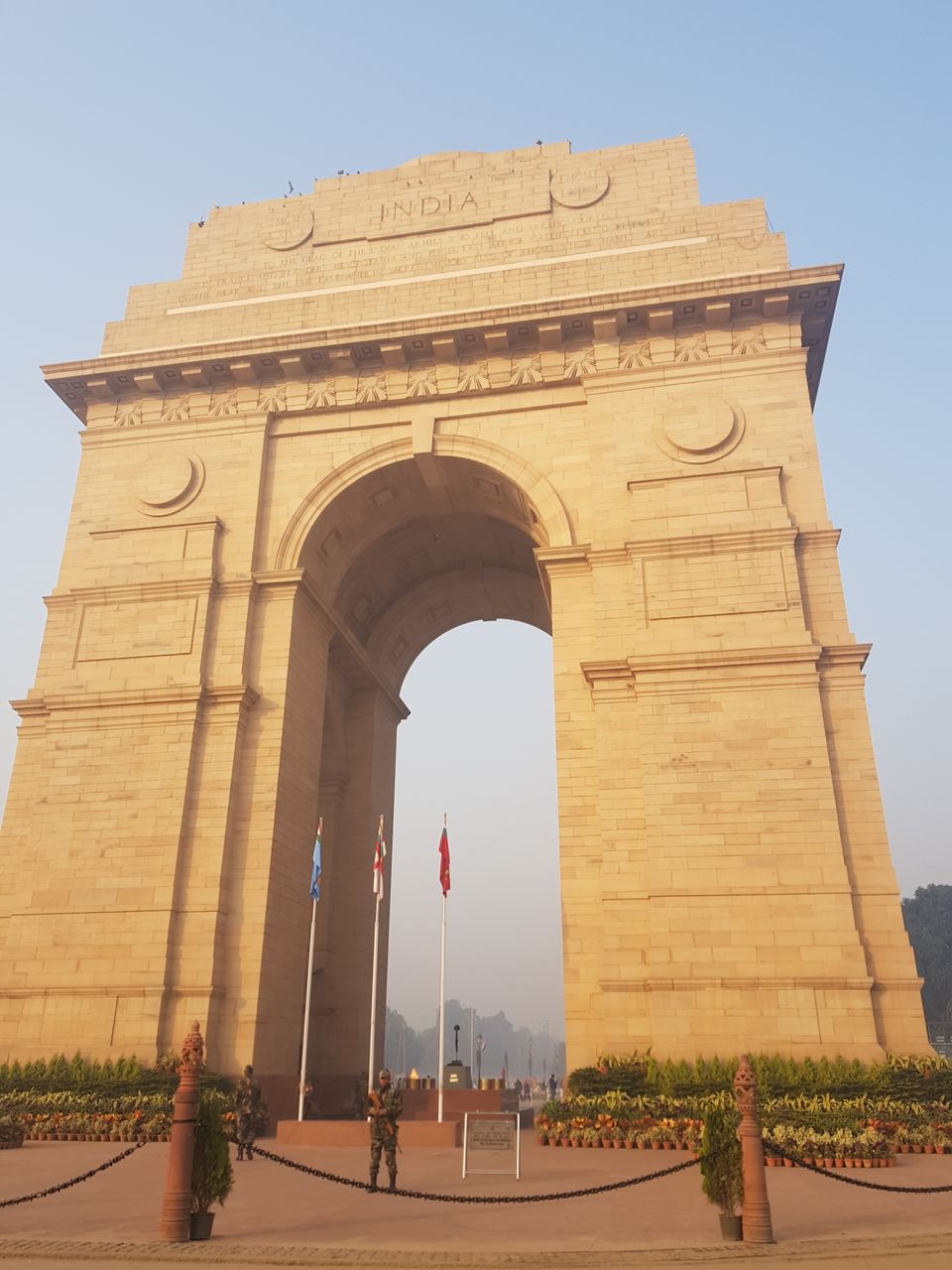 26th December 2018
One day adventure trip
Trip cost - 0
I went to Delhi during Dec end for a night to attend an official event. I stayed at Le Meredien hotel. Since the next day was saturday (off) i had the luxury to take an afternoon flight home.
I decided to go for an early morning walk rather than sitting alone in my room. I am not from delhi so i was thrilled to know i could walk upto India gate in 15 mins. I just had one pullover, not enough for delhi winters it was 6° this morning. Pack well if you are visiting north during this time of the year. Locals were fully covered in warm clothing to reach their destinations.
From my earlier travels, i have shopped at Sarojini market - offers good clothes at dirth cheap rates. But its a huge market and you should have an eye for good stuff, once i found a lovely woollen jacket for just rs. 500.
India gate - what can i say that hasn't been said before? I was here when i was little girl with my family. It brings back lots of memories. I find it really majestic and honoured by the prupose it serves. Everytime i am here i remember the scene from rang de basanti where they go around India gate saluting.
There are lot of photographers trying to convince people to take phtos with the magnificent structure. Its really fun to watch people posing, taking selfies, trying to be candid while fully aware of the camera and angle.
With phone cameras most of us dont take hard photo copies now, but there are so many pictures in our phones and computers. These photographers dont get much business due to phone cameras.
I was excited to get a picture of mine at India gate. The photographer gives u a hard copy in 5 mins for Rs. 30 only. Its fun to be a tourist in your own country and revisit same places u have visited so many times.
Someone should open a nice tea stall in this lane, not a fancy one or branded outlet. Just the local one with nicely well boiled tea. The tea sellers right now carry contents on their cycle, dip dip wala chai. I dont like these dip dip tea bag wala chai.
Many foreign tourists have also come to visit the monument. They were trying to strike a conversation with the locals, when I heard one young girl saying tumko hindi nahi aati? couldn't stop smiling. Proud of such people!
Next stop, historic Raj Path. It has been a ritual in my house to watch the Republic Day parade every year. It is on my wish list to see the parade LIVE someday. Well, everything cant go well, Raj Path is closed for Republic Day rehearsal. Disappointed i follow my way back to the hotel.
Travellimg for me is all about experiences which stays with you for life. It can be short vacay or long but it should be worth remembering and sharing like this one is for me. Happy travelling!