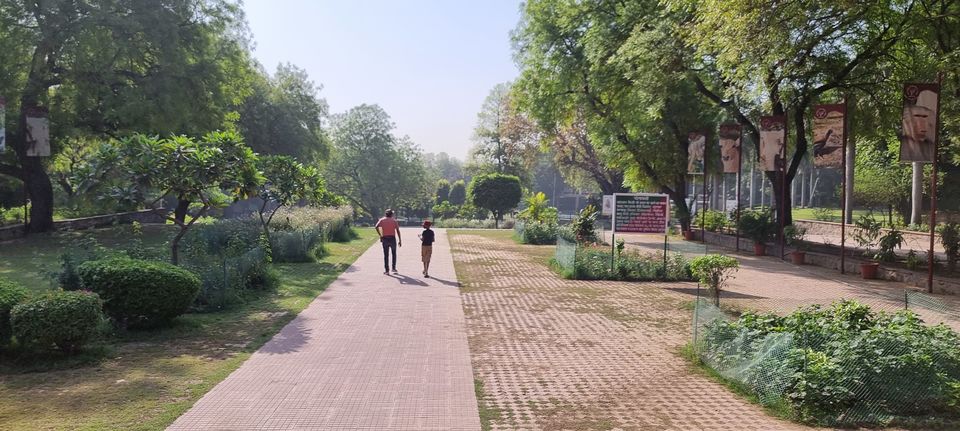 Delhi Zoological Park, commonly called as Delhi Zoo, is located in the central part of Delhi, on Mathura Road. It lies close by to some of the prominent locations in Delhi viz. Old Fort, Pragati Maidan, Delhi High Court, Humayun's Tomb, Sundar Nursery etc.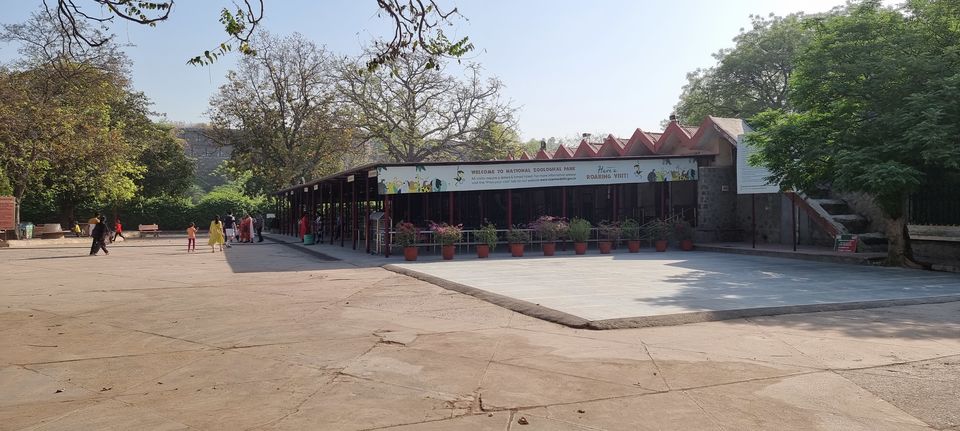 Certain Key Points regarding the visit are:
-- Ample Parking Space for Two-Wheelers and Four-Wheelers is available just outside the entry gate, if visiting in your own vehicle.
-- Entry Tickets are currently only available online, on their website https://nzpnewdelhi.gov.in/users/new?ln=en . Thus, confirmed tickets can be obtained before visiting.
-- Battery Cart Rides are available at a manageable cost, at the entry on a sharing and hop-on hop-off basis. Private Hiring of the Battery Carts is also available.
-- There are various food outlets outside the Zoo Entry Gate. Inside the zoo, you have a few outlets serving snacks, drinks and ice-creams only, due to waste / plastic restrictions.
BRIEF OVERVIEW
Delhi Zoological Park houses a vast variety of flora and fauna, for the willing to experience. A grand entrance gate, with a huge park and fountain just upon entry, properly guided path, availability of battery cars just after entry, are certain key features of the park.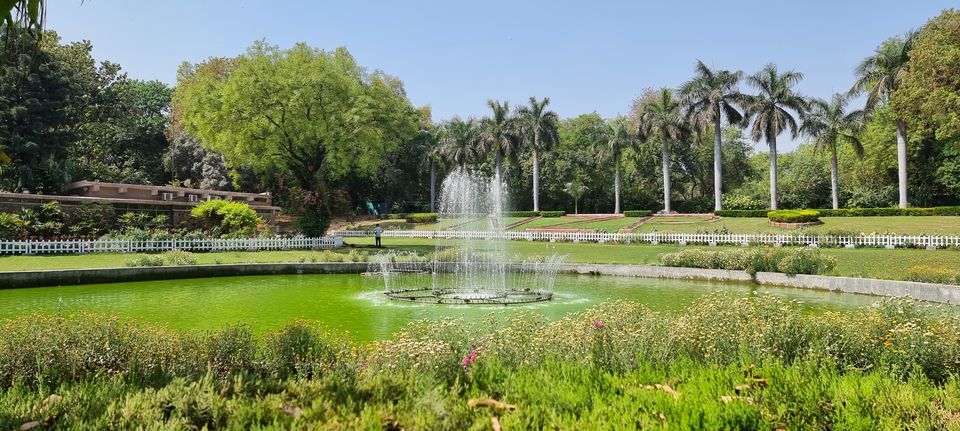 It is highly recommended to opt for a Battery Car Ticket, to make your experience untiring and enabling covering of almost all enclosures in the minimum possible time. The battery carts have designated marked stops at small distances, and run regularly in a hop-on hop-off system. However, if accompanying a larger group or otherwise willing, it is better to opt for Private Hiring of battery cart, who take you to all accessible enclosures directly, and caters to your group only.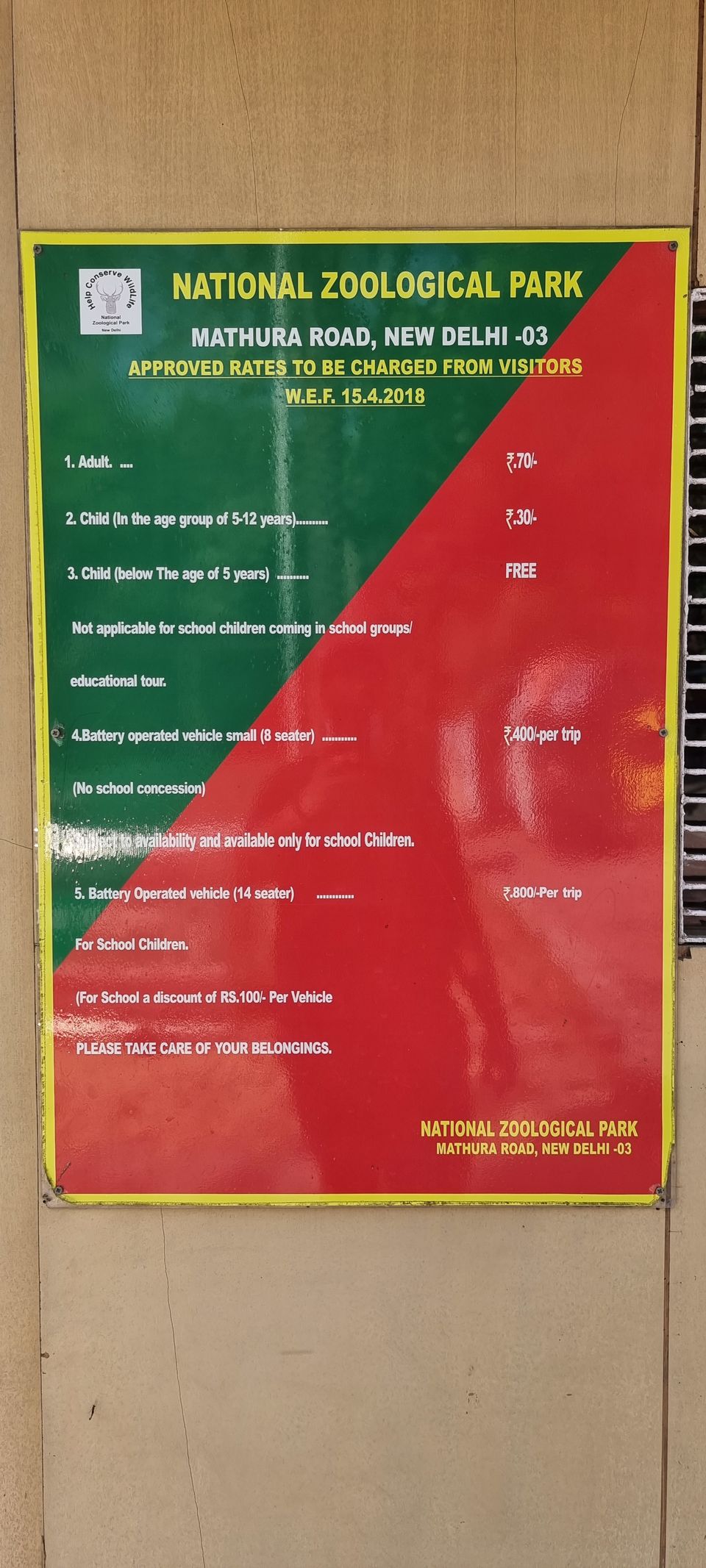 During your trip through the Delhi Zoo, you will come across a variety of animals and birds, some of which have been captured and are as below. The REPTILE SECTION was closed for renovation at the time of visit, and thus, couldn't be visited.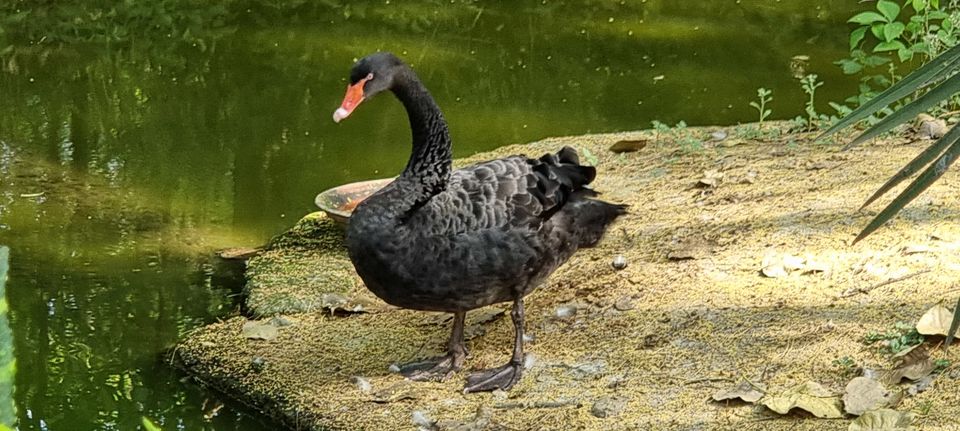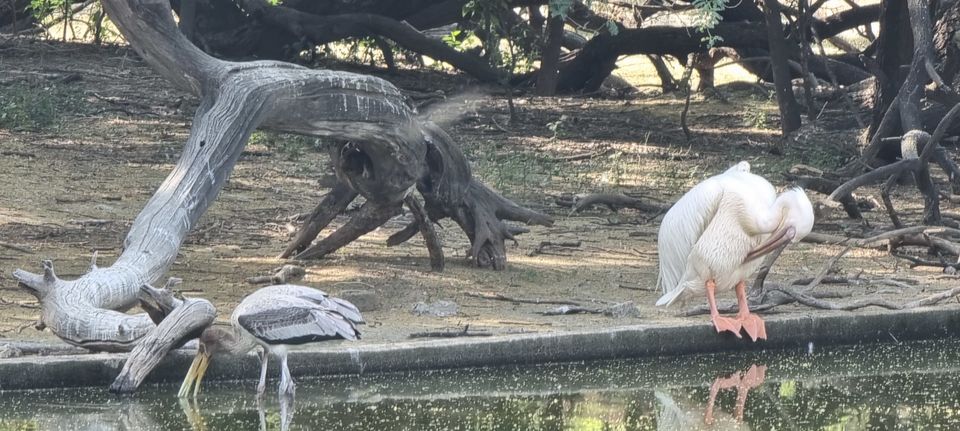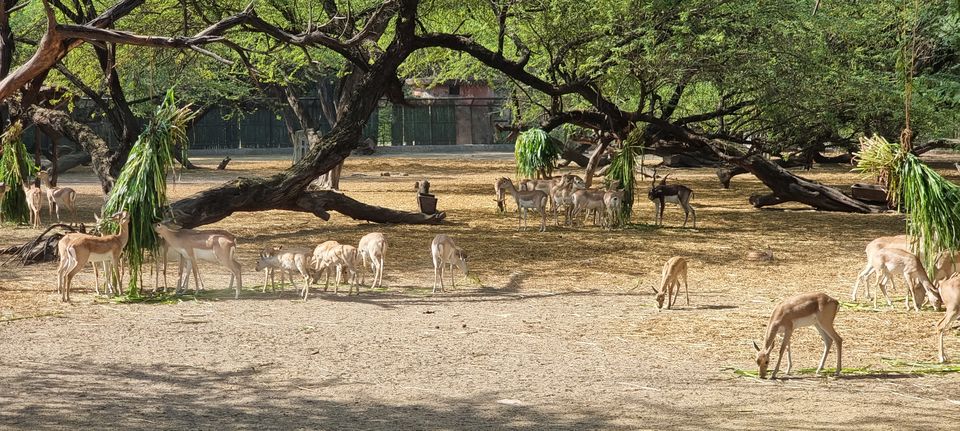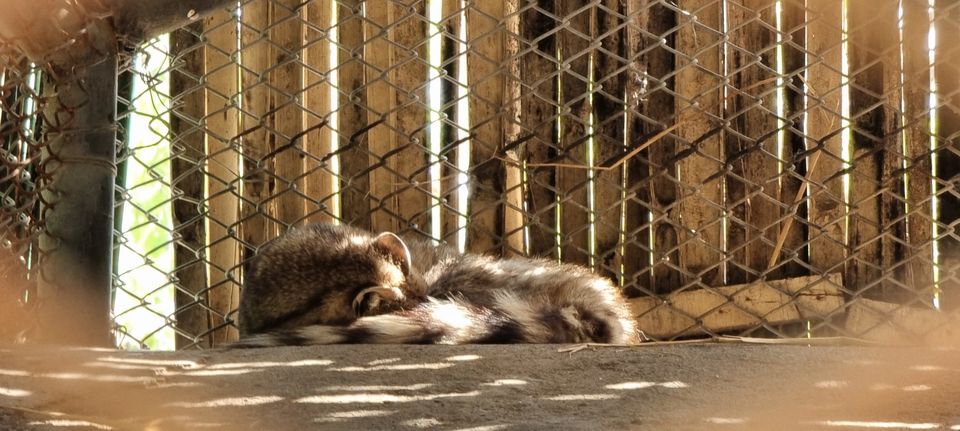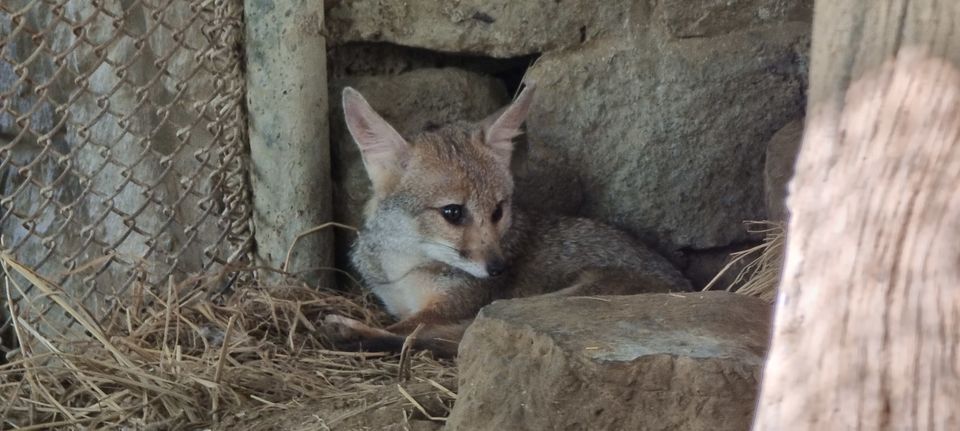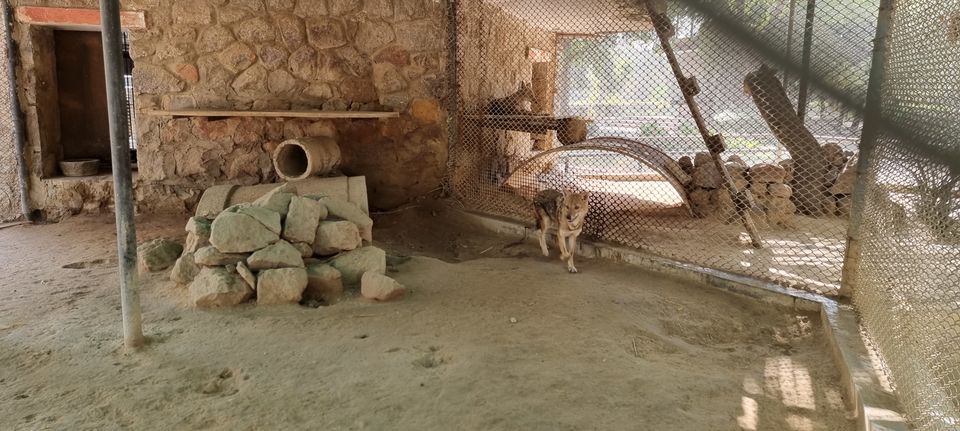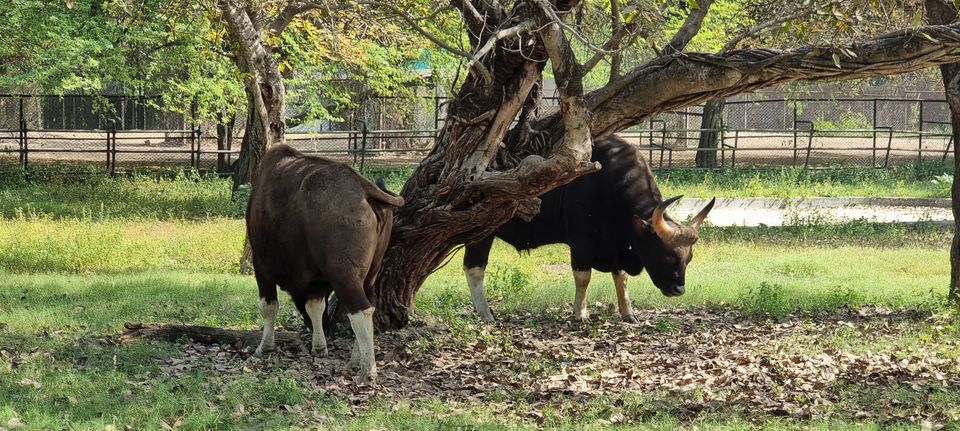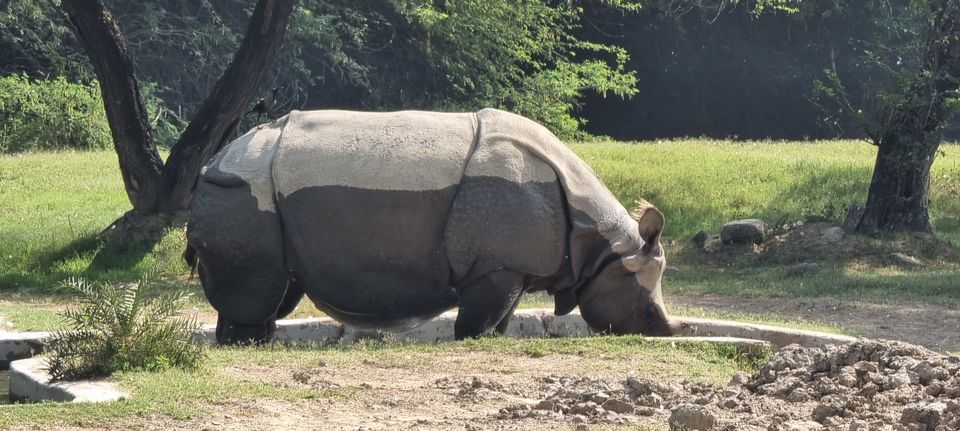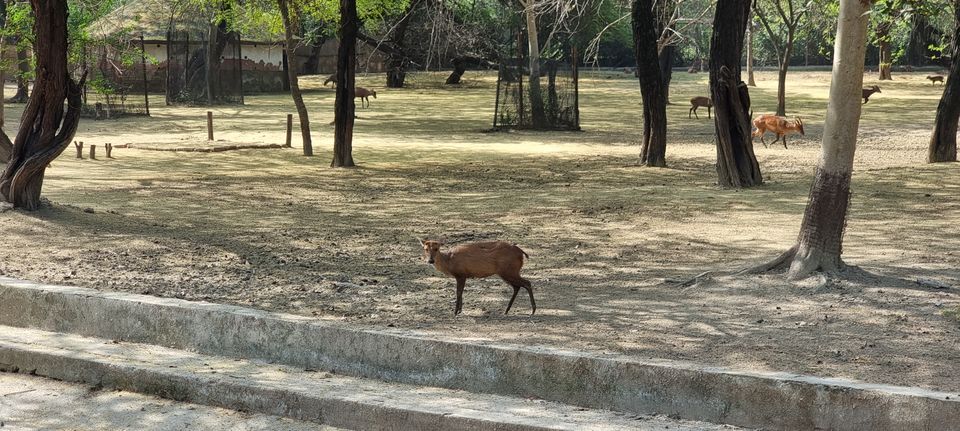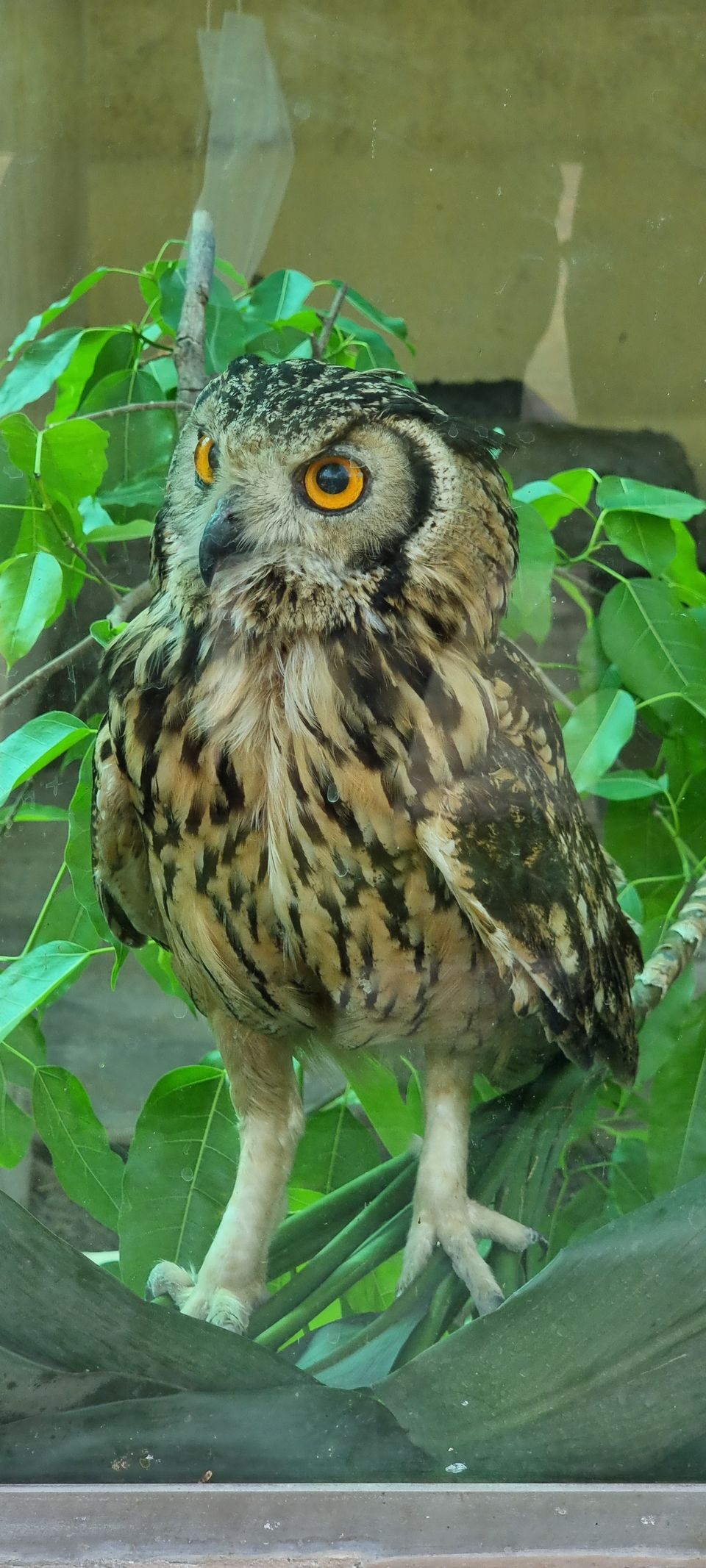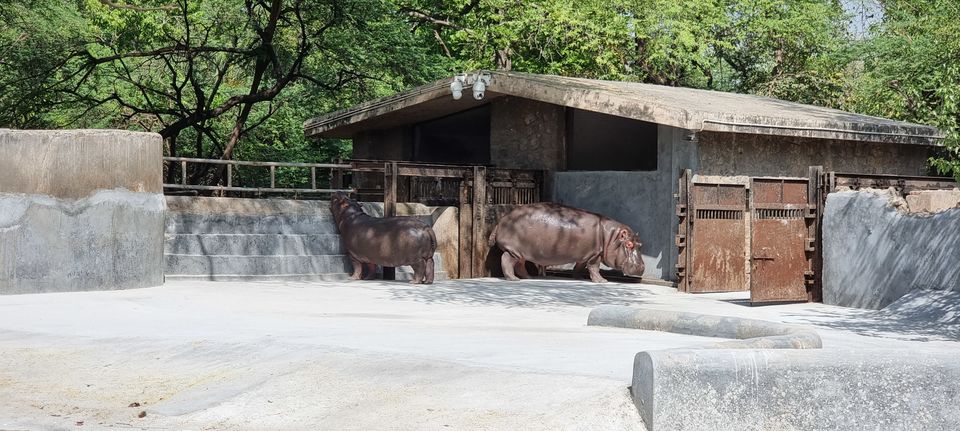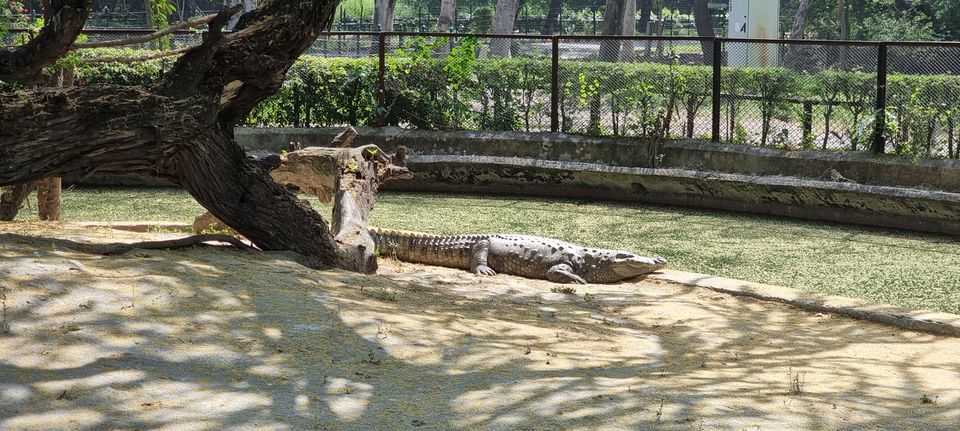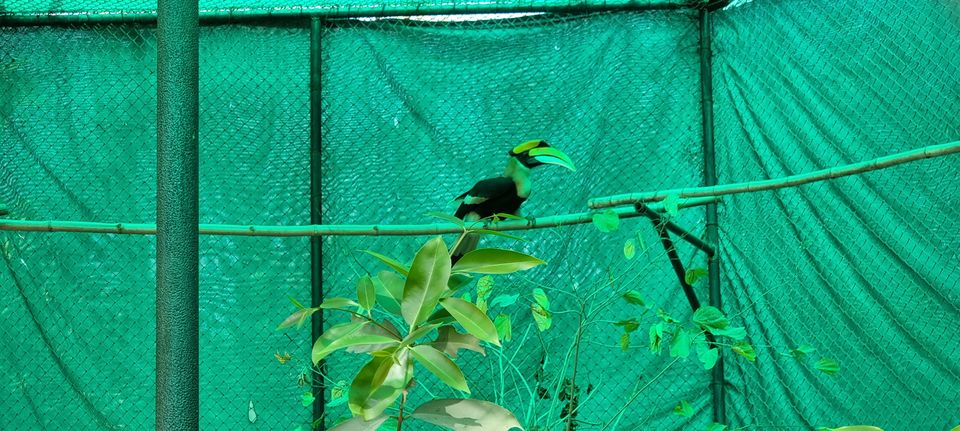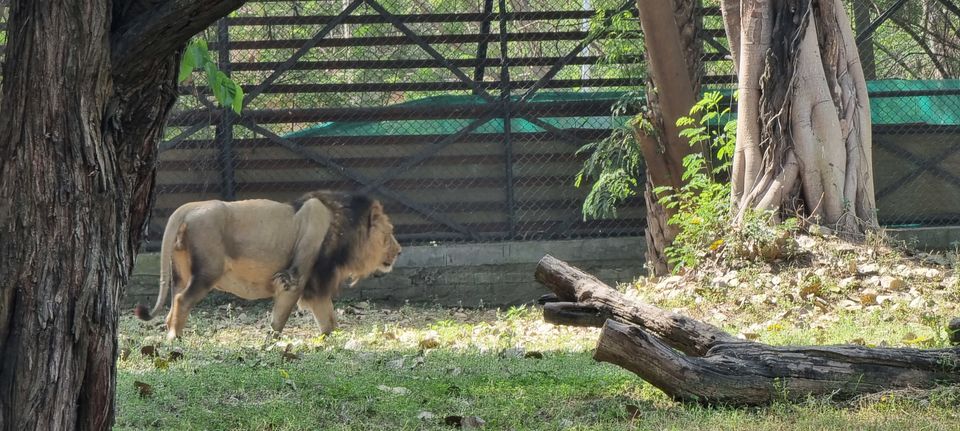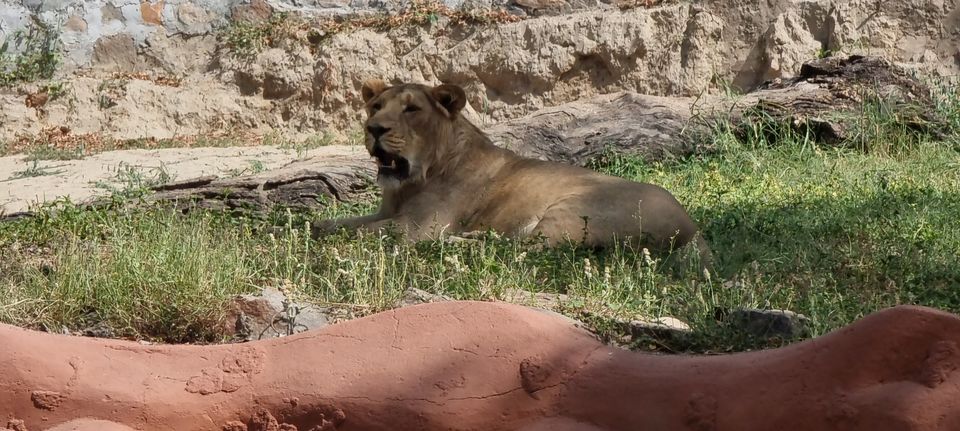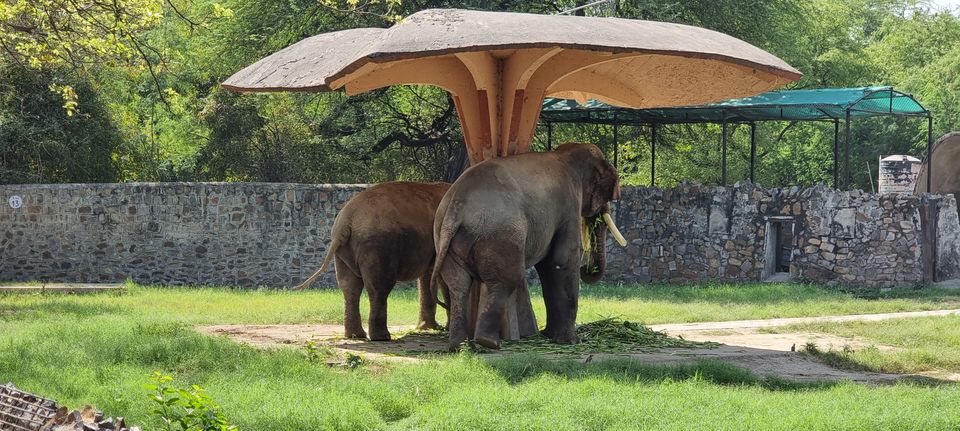 You will also come across lots of cartoon paintings in and around the Delhi Zoo, some of which are as below: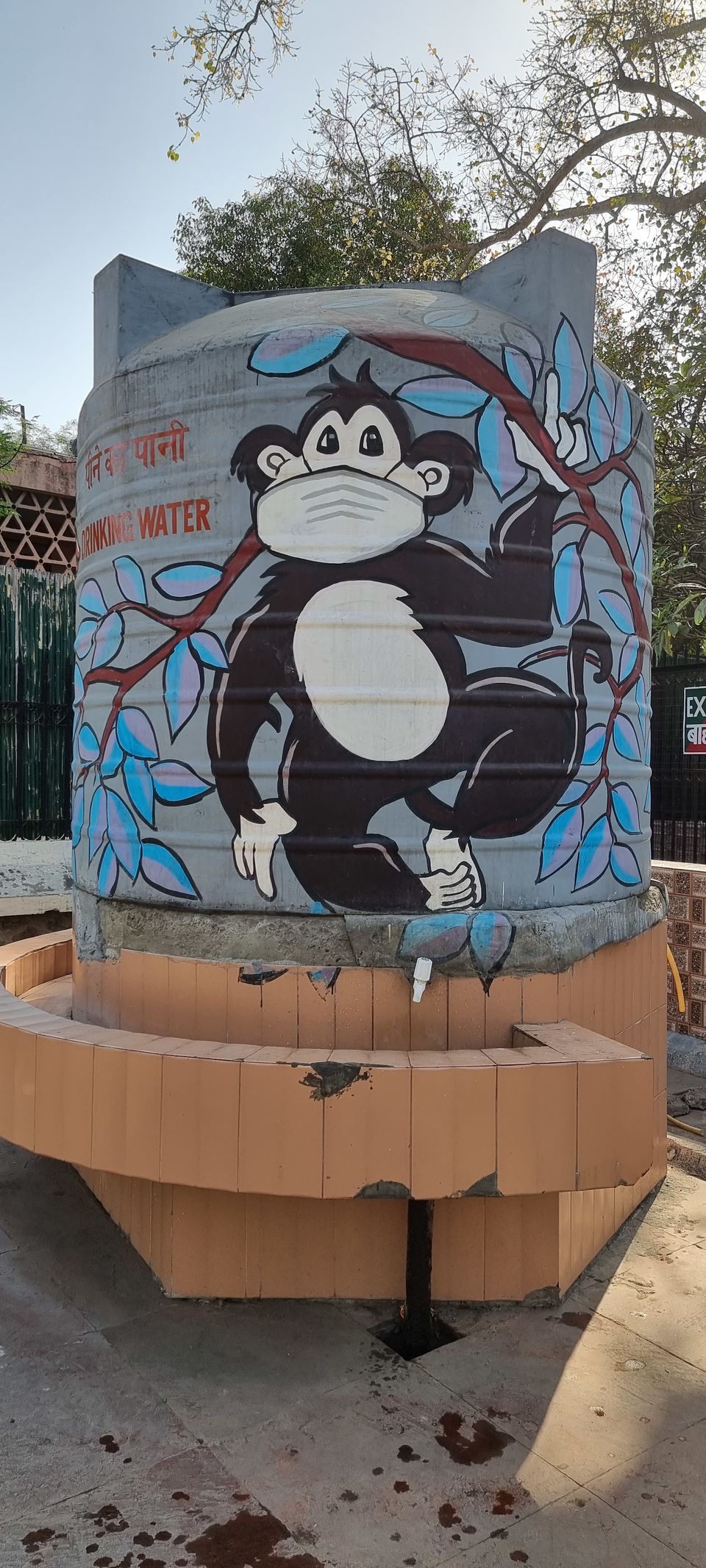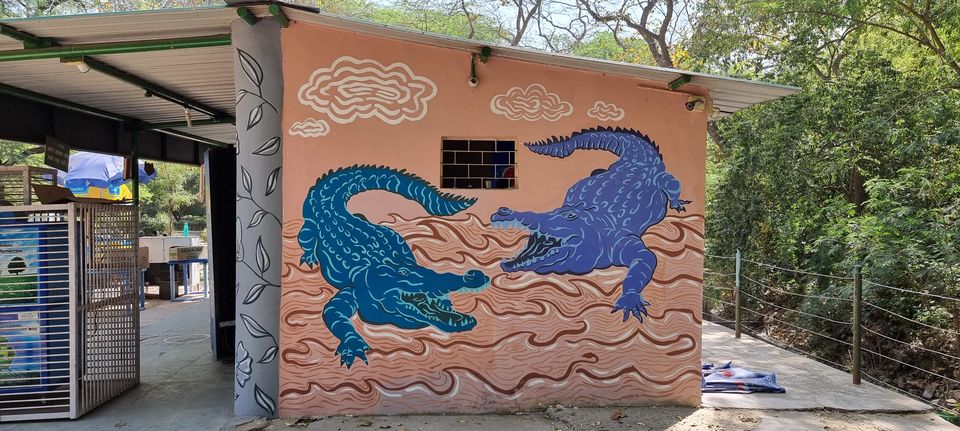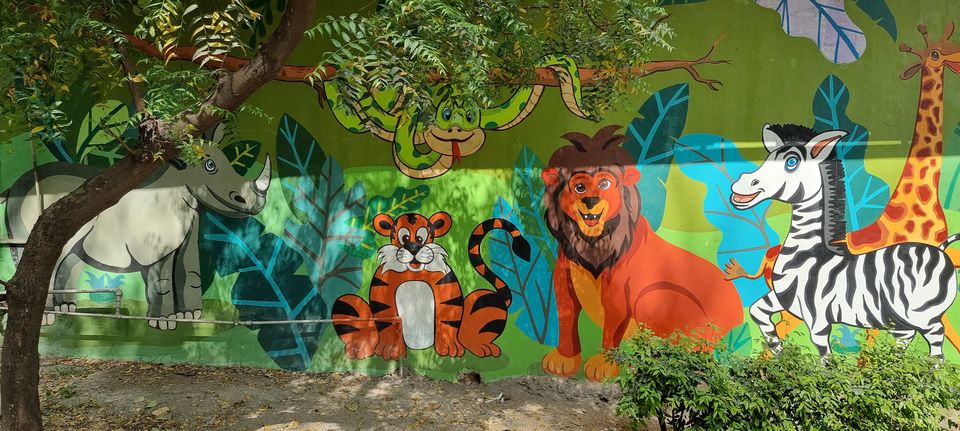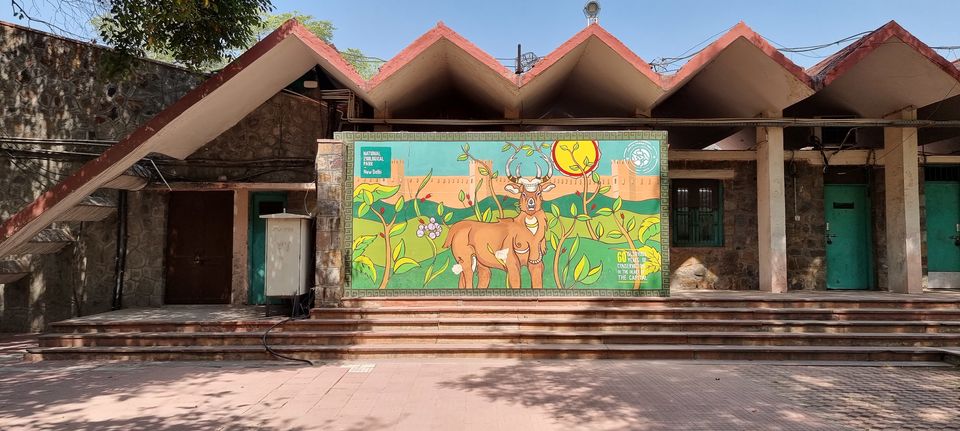 Make sure to capture this picturesque cartoons for pleasant memories. Do take your toddlers in frame, if visiting with them.
Overall, National Zoological Park is a recommended visit for Delhiites and visitors coming to Delhi.