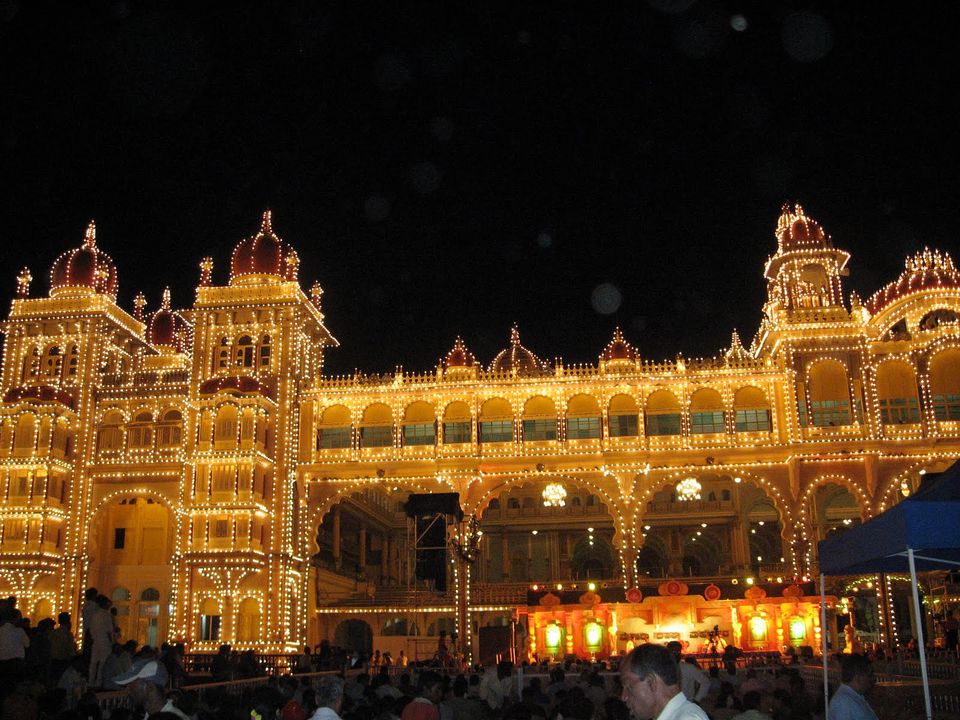 Mysore is likely to be your first weekend gateway from Bangalore (150 km, 3 hours by car), if Nandi Hills hasn't already occupied that slot. And it really is wonderful place serving each of natural, spiritual, historical flavours in equal proportion. Last September was our third visit to this town, but better planned and more comprehensive. We still didn't cover all of it, though. This travelogue will follow the latest journey but will sprinkle notes from previous trips to provide you as detailed information as possible.
We departed early morning at about 7 am by personal car and reached Ranganathittu Bird Sanctuary (open 9 am - 6 pm) around 11 am, having stopped for breakfast on the way. One can also stop at Srirangapatna Temple on the way. It was little sunny by then and we didn't really see any birds, but we had stroll amidst greenery, clicked few pictures, visited the museum there, and spent around 1.5 hours. Museum is fairly decent, even though it's government museum, and had working exhibits, sample of birds and birds' body parts, and games and maps to learn about ecology of area and life cycle of birds. It's quick detour on the way to Mysore, but can be skipped as well at no loss.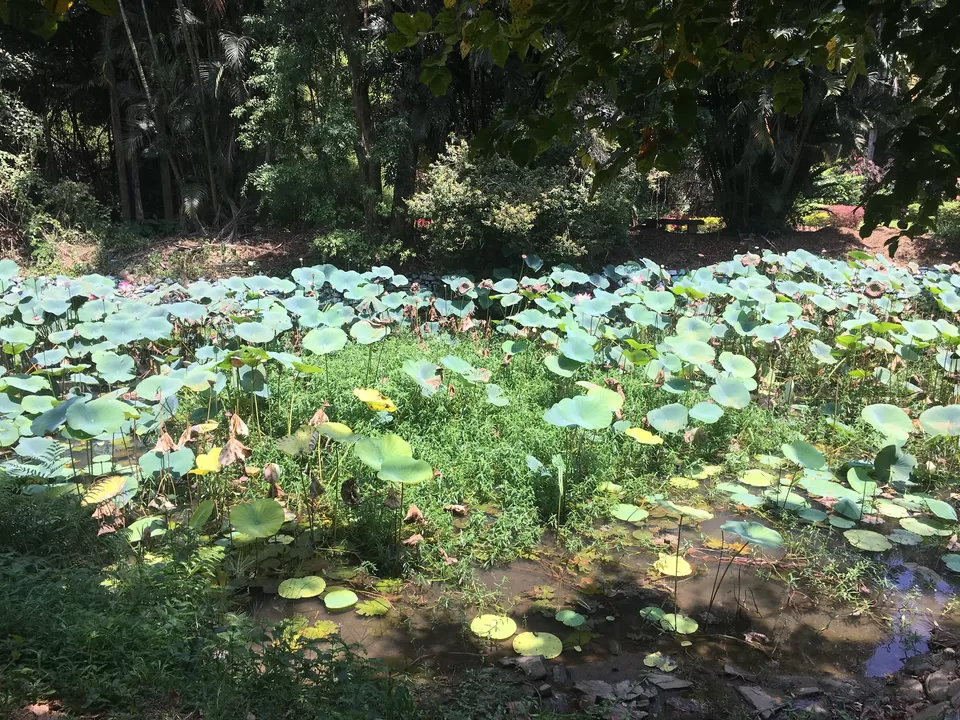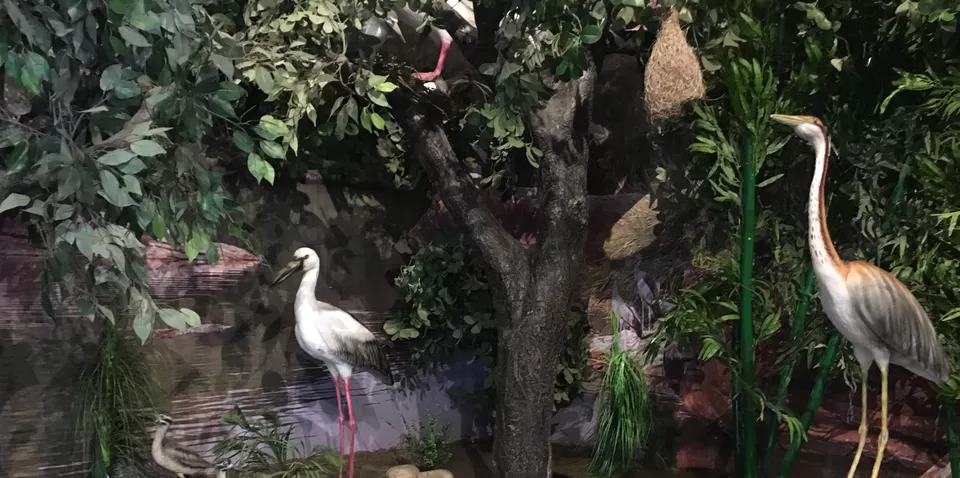 Of course, no trip is complete without Mysore Palace. It's grand palace of Wadiyar King of Mysore. It's visually stunning both from outside and inside, though it's less beautiful than Gwalior Palace but more than Udaipur Palace if you have other palaces in India as reference points. Palace compound is also very beautiful to walk around, and has many temples. You can also avail services of horse cart for round trip. While parking is available nearby, it can be crowded sometimes and you may have to wait. Entry path to palace, once inside compound, is little unmarked so you have to ask (there are lots of tourists and police personnel always) and you will be required to remove your footwear (there are paid shoe stands) nearby. On weekends and special occasion, palace is lit up in evenings and gives different view, so planning your trip accordingly will add to your experience. One can easily spend 2-4 hours here.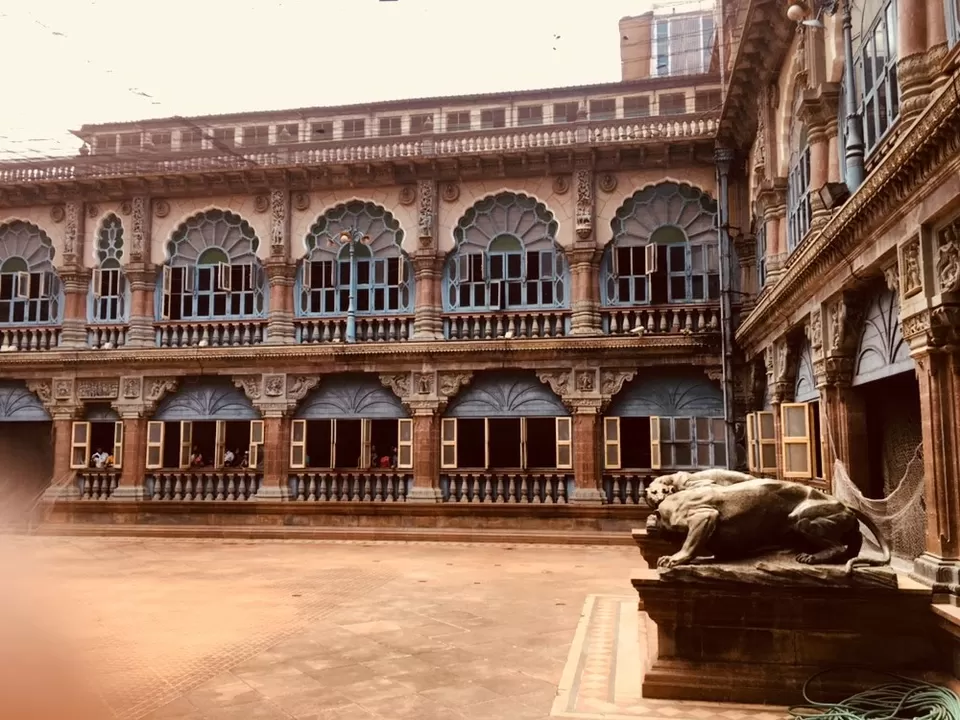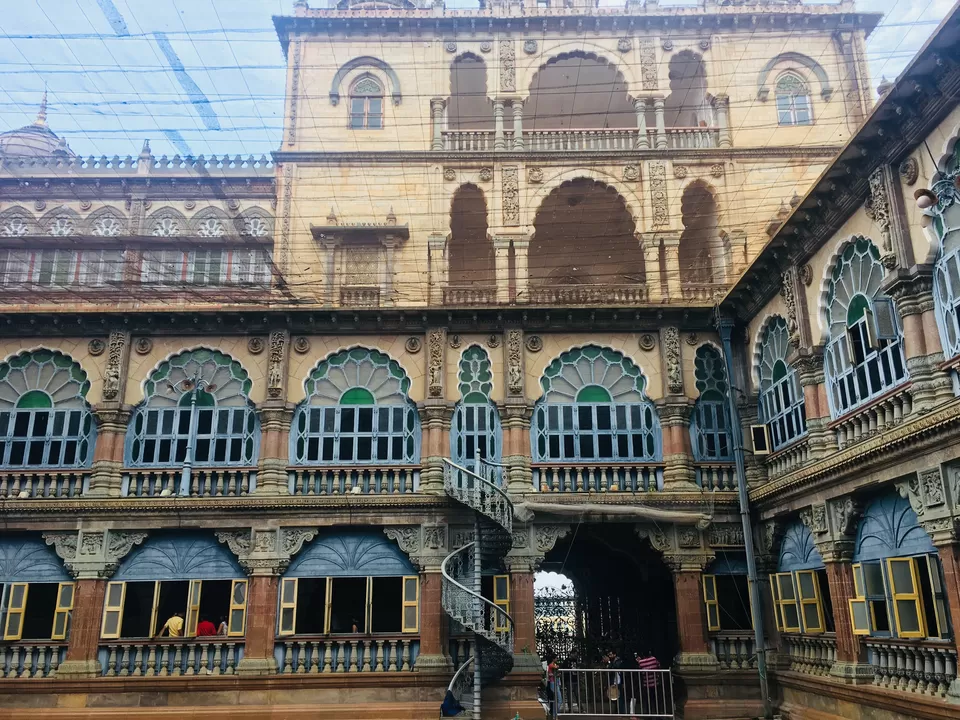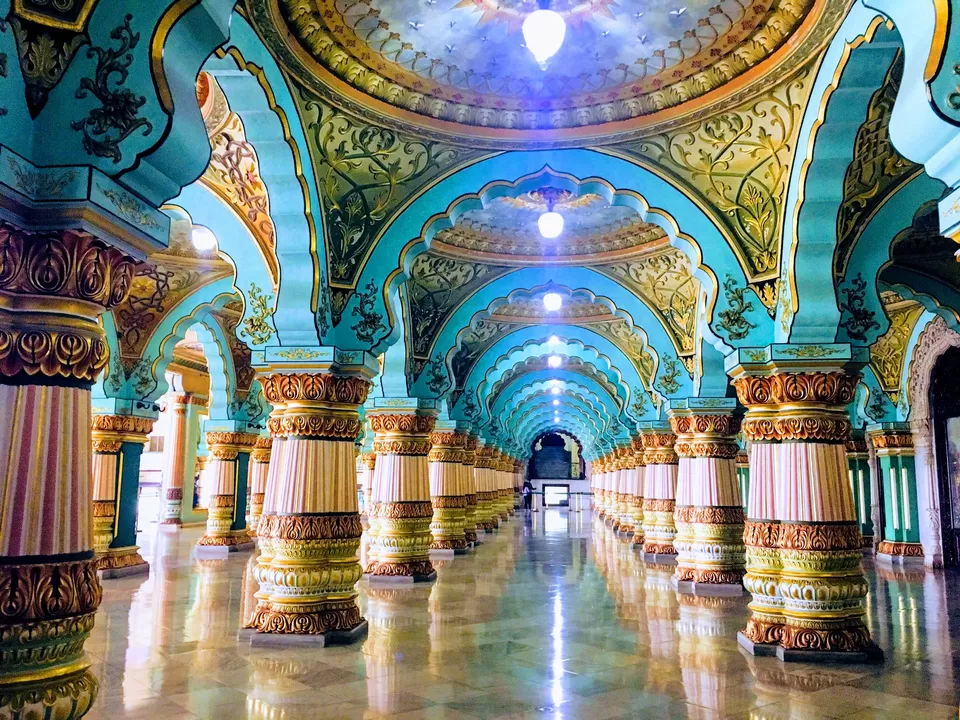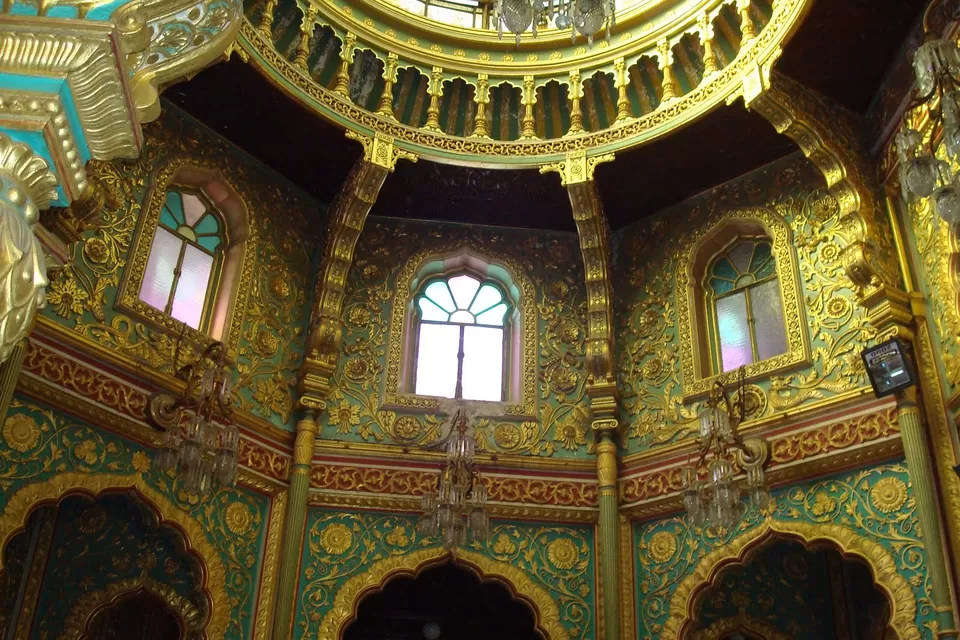 Following are pictures from night time from our previous visit.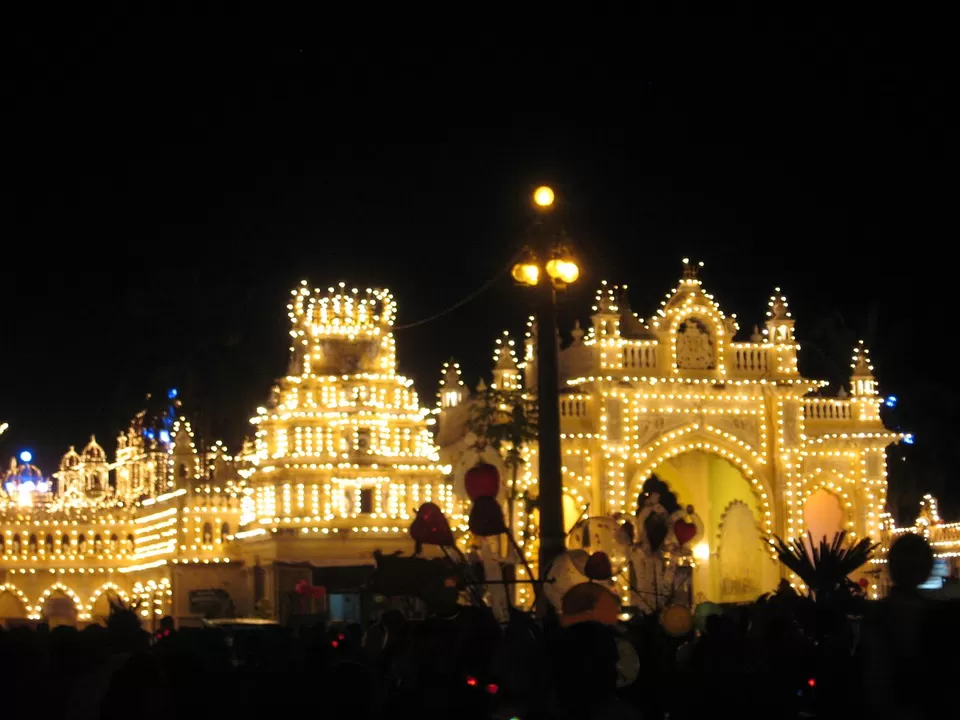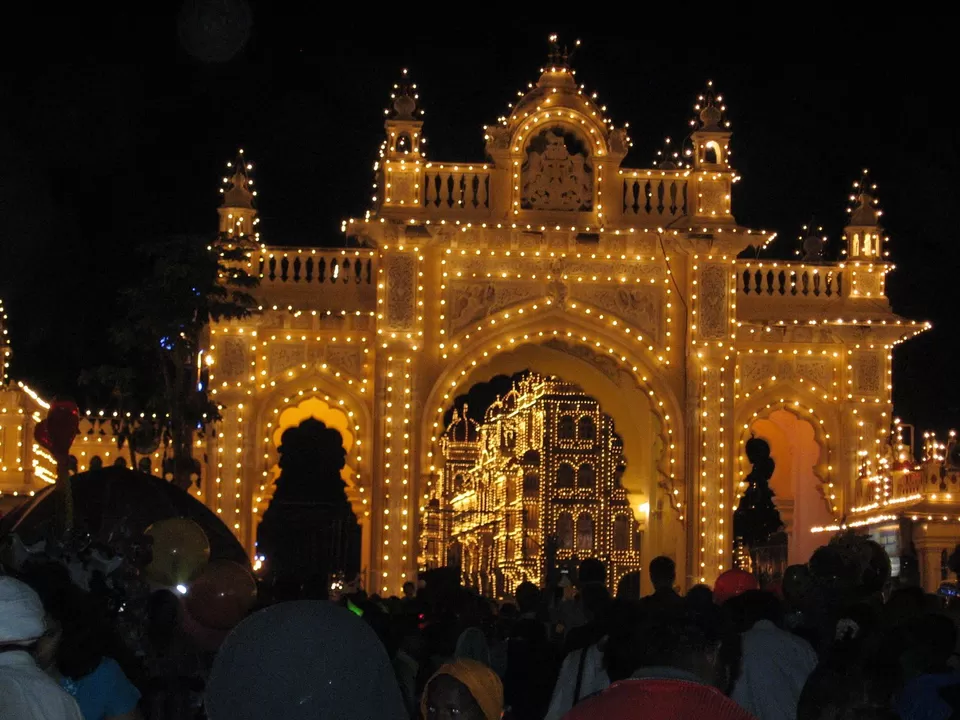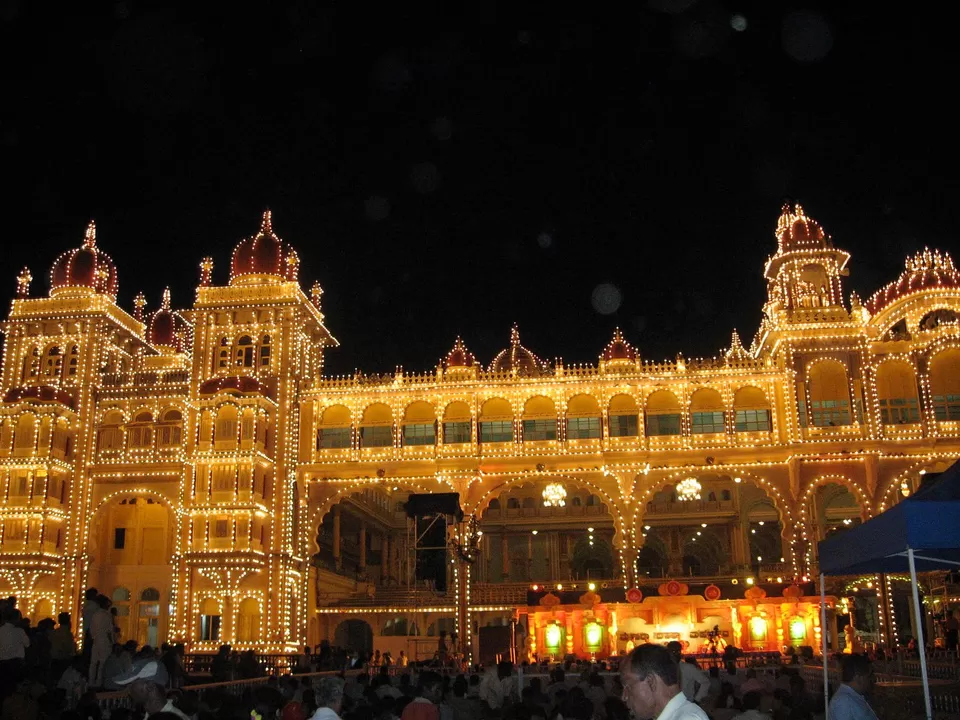 We also had a elephant ride somewhere near palace few years back but didn't see this opportunity this time around. You can check if this service is still available.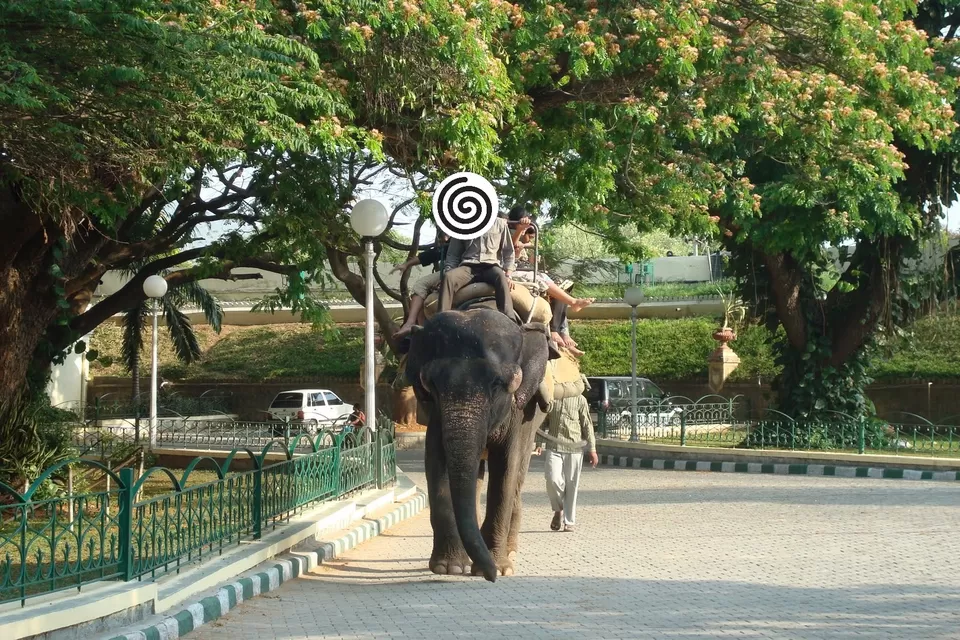 Another must see attraction in Mysore is Zoo, formally called Sri Chamarajendra Zoological Gardens. It's rightly considered the best in India, and is perhaps in Asia too. It's large, clean, and has every imaginable animal, bird, reptile, and amphibian specie in spacious enclosures. You must be ready to walk for 2-3 hours and about 4 km to properly watch everything. There is one restaurant/snack/water/toilet break in middle of route. Since animals are primarily active in early morning or post-afternoon, you should plan to visit before 11 am (for birds) or after 3 pm (for mammals). Zoo is open from 8:30 am to 5 pm on all days except Tuesday. Entry fee for adults is 60/- on weekdays and it's more than justified.
If you cannot walk, or are in hurry, you can do an hour long tour of whole area through battery operated vehicle (150/- per person) but that should only be your last resort. Vehicle stops 6-8 places on the trip (they say 3 places, but it will stop more) and you get about 5 min to go and see. Other animals have to be seen in motion, and obviously some inside enclosures will be missed. My experience with these group vehicles is that most other people to seem to come with little interest (not sure why they come at all) and won't even bother getting off vehicle or just rush through the displays and walk back. I end up being last person to board, and hence driver and other passengers aren't too happy, and I end up guilt tripping into rushing too. So yeah, use this if walking is not at all possible or time is hard constraint.
Another suggestion- most people will start touring from right to left (starting with giraffe, counter clockwise) as that's natural direction the way zoo is set up, and this walk will have reptiles and birds first, and large animals like tigers, leopards, wolfs, elephants, etc. at last. Given duration and length of walk, one tends to get exhausted and lose interest towards end of the walk. Hence, if your interest is to see those large animals then you should start tour from left to right (clockwise).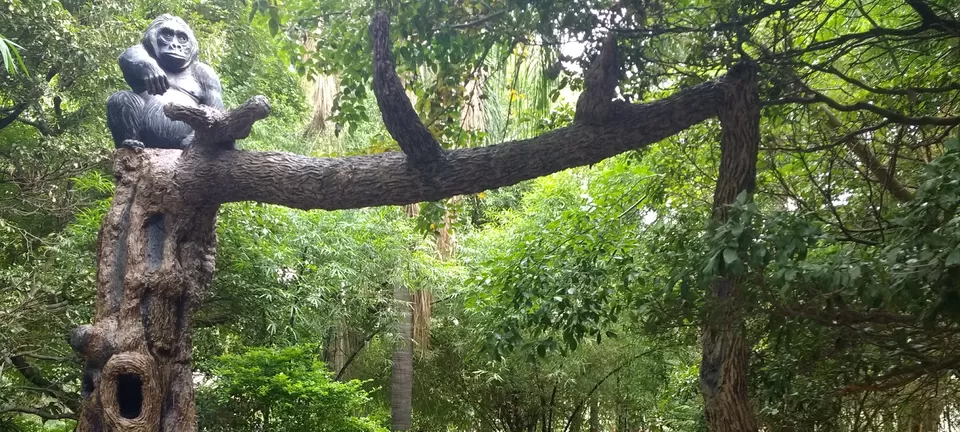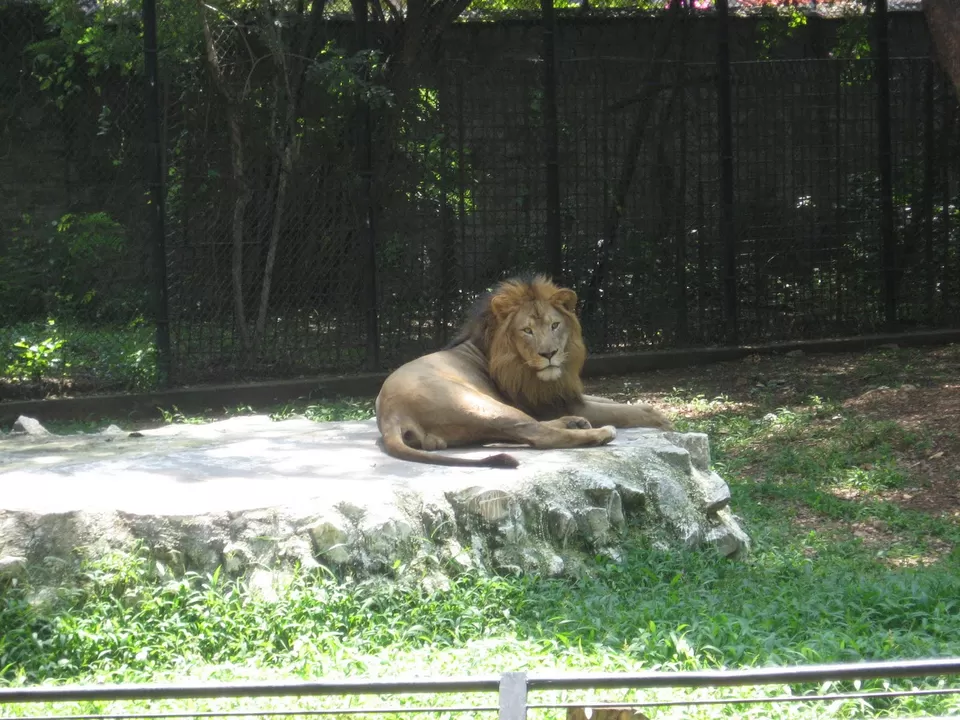 Around evening, we went to see famous Brindavan Gardens which are situated near GRS dam, and have musical fountains. Garden is very large, laid out in steps and stages, and one can enjoy time playing, resting, enjoying (man made) water falls, eating (snacks, dosa, etc. no proper meal), and taking the boat ride. You will have to walk fair bit, and lines for boat ride (20/- for 10 min) can be long. Musical fountain is below average, and may have been pioneer at its time but now, for instance, JP Park and Indira Gandhi Park in Bangalore have much better songs and visuals combinations. We reached little late and it was dark already but we can imagine spending 2 hours here. Opening times are 6:30 am to 9 pm, and garden is lit up post 6:30 pm. Parking around gardens is huge, free, and easily available provided you park on farther end. Some touts were claiming to buy entry tickets for us saying queue is long but it wasn't so don't fall for this.
We had planned to return to Bangalore same evening but we were exhausted and it was already 9 pm, so we booked an near by hotel impromptu Stay Simple (1000/- per night, no breakfast, since it was last minute booking and they had rooms available). Rooms were comfortable and hotel had pool and trampoline (kids enjoyed) but restaurant menu and service were nothing to talk home about. Next morning, we departed to Somanathapura.
Somanathapura Temple is about 1,000 year old temple dedicated to lord Vishnu, and despite its name is not connected to Somnath in Gujarat or Lord Shiva in any way. It's under care of archaeological survey on India and is small but beautiful temple. Afternoon sun didn't help though as stone flooring was as hot as simmering pan. Temple is in village area and there is nothing to eat around, nor we found any suitable lunch option on the way from Mysore to Somanathapura so please get something packed from hotel/city! We left for Bangalore directly from there and reached in evening around 7 pm.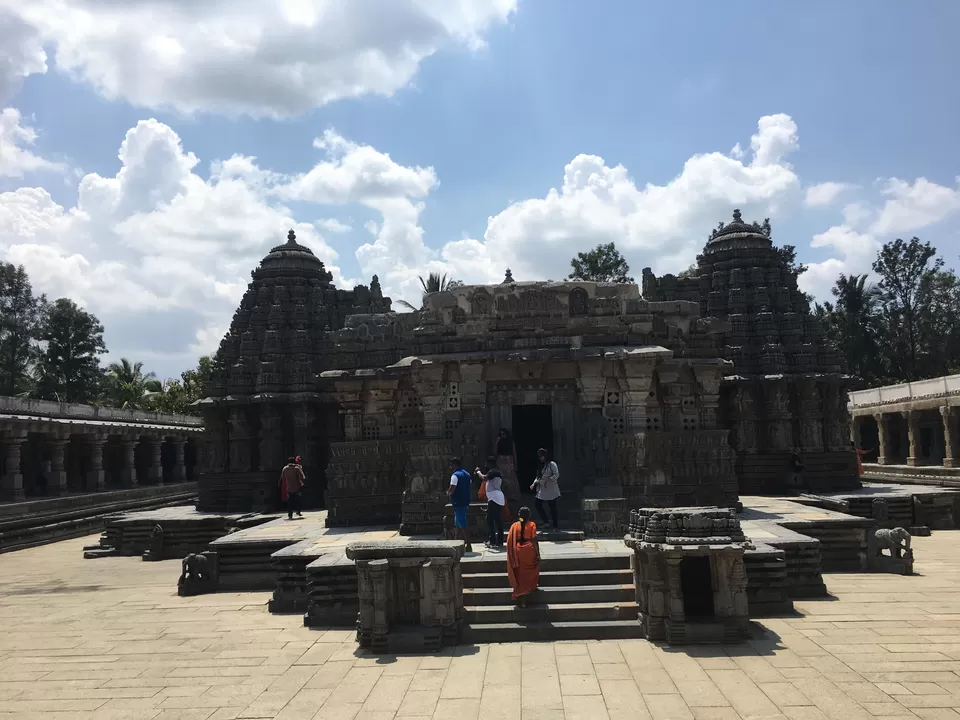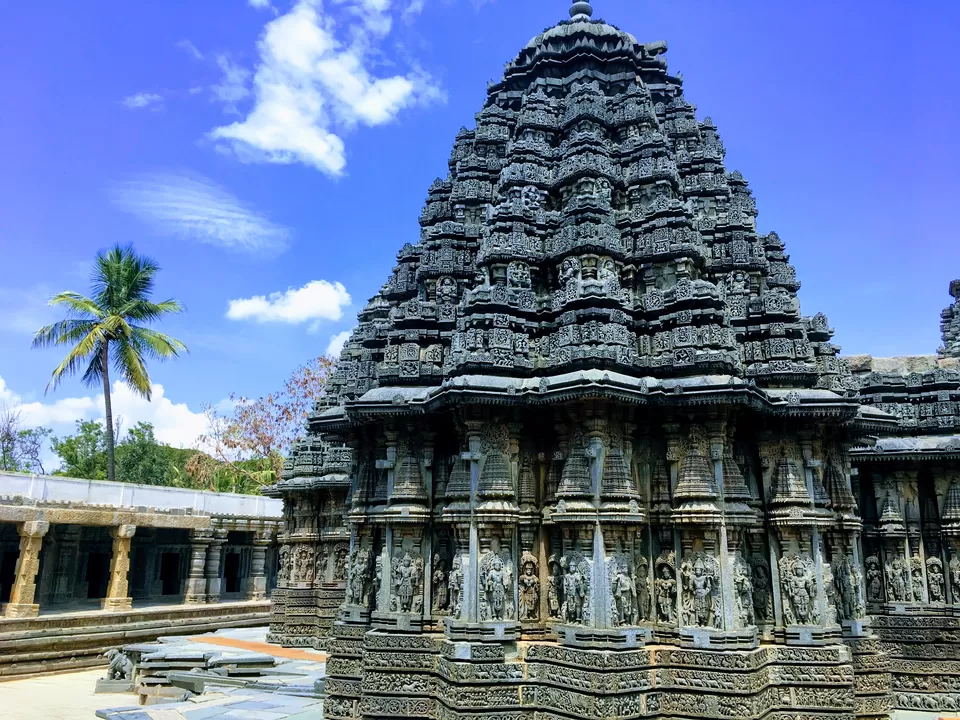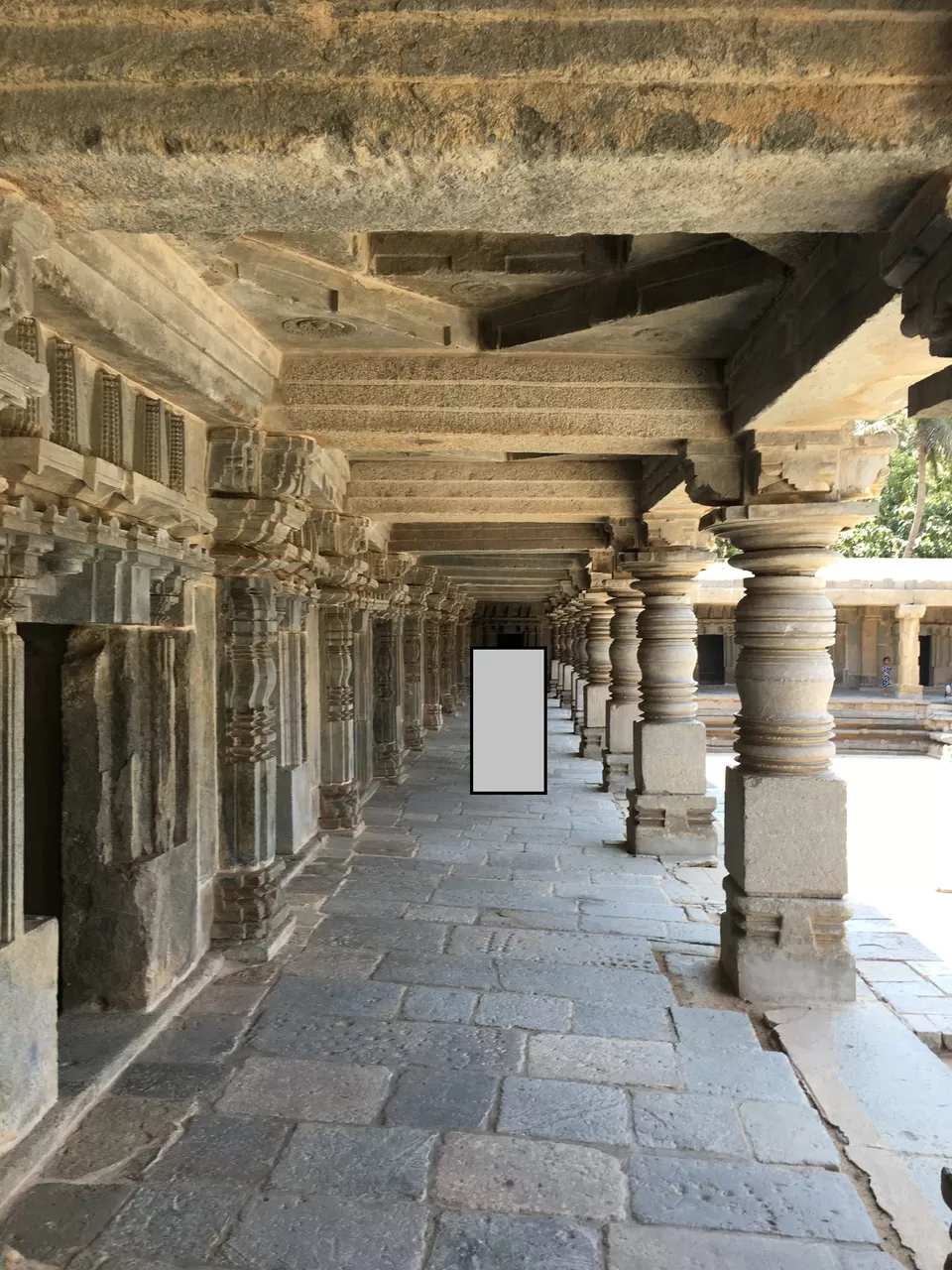 Miscellaneous Notes
Other attractions
One obvious, popular, miss from our itinerary is Chamundeshwari Temple and Bull Statute atop Chamundi Hills (Mon-Fri 7:30 am - 2 pm, 3:30 pm - 6 pm, 7 pm - 9pm; Sat-Sun 7:30 am - 2 pm).
Other tourist worthy places are (comments based on my online research):
* Karanji Lake, park and boating (near Mysore Zoo)
* Avadhoota Datta Peetham, beautiful ashram, hosts birds, Kishkindha Molika Bonsai Garden
* Railway Museum, KRS road, 9:30 am - 6pm, government museum, not well taken care but can spend an hour, kids and rail enthusiast may like it
* Planet Earth Aquarium, behind Infosys campus
* GRS Fantasy Park, off KRS road, 10:30 am - 6 pm, water theme park, can spend 3-5 hr time
* Venugopala Swamy Temple, KRS backwaters, large open temple
Following are also mentioned on TripAdvisor but are almost certainly avoidable:
* Sea Shell Museum, on Chamundi Hill Rd
* Mysore Sand Sculpture Museum, on Chamundi Hill Rd
* Regional Museum of Natural History
* Jaganmohan Palace, 10 am - 5:30 pm
* Srikanteshwara Temple, Nanjangud, 6 am - 1 pm and 4 pm - 8 pm
Supporting maps
Google Map of key locations, to estimate distance and relative ordering of spots: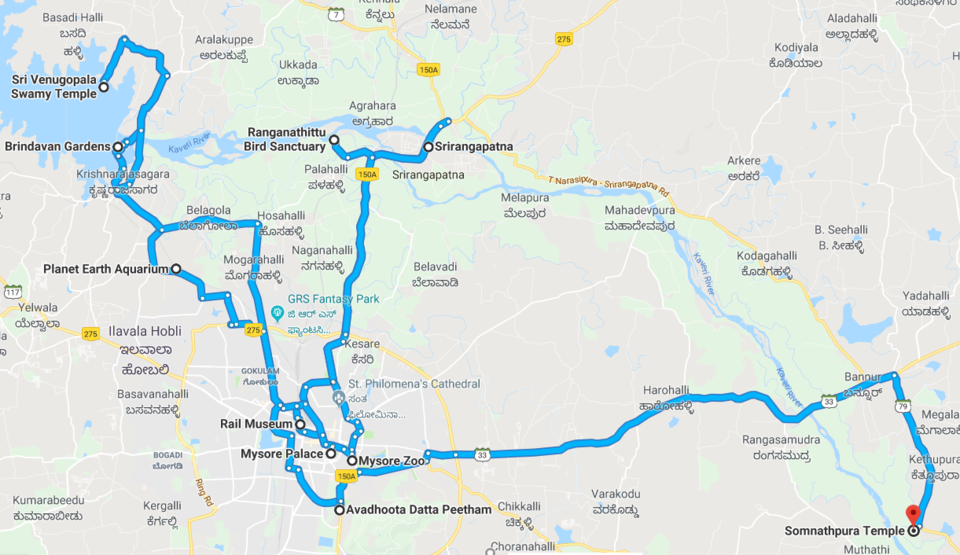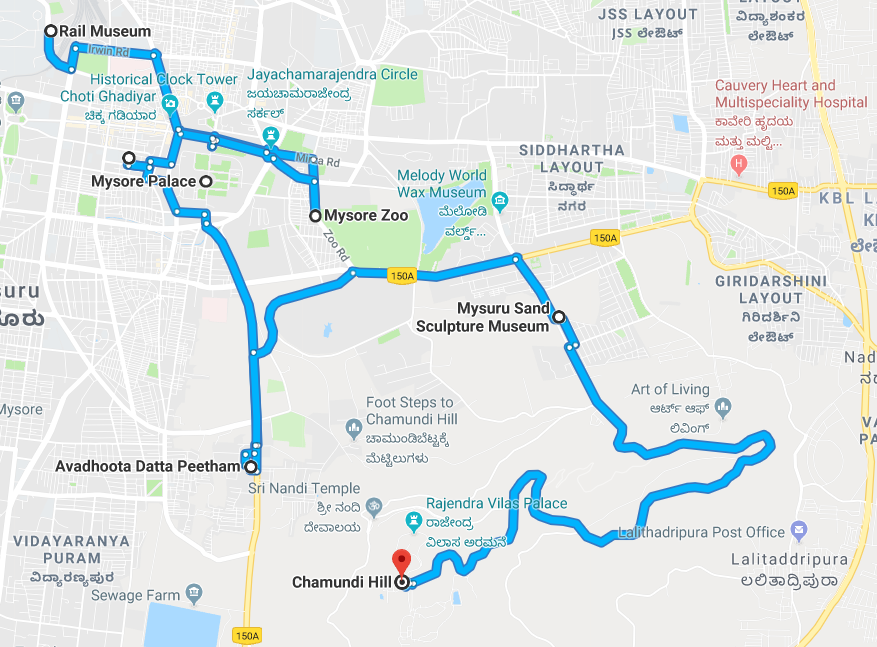 What to buy
Mysore is famous for Mysore Pak sweet, Silk saarees and shawls, and Sandalwood artifacts. I've not bought those but you can give a try, with abundant caution against fake product and over charging.
Mysore Dussera
Mysore is famous for it's Dussera procession. Chamundeshwari Devi's procession is taken on route which includes Devi on specially adorned elephant, people in traditional wears, folk dances, sword acrobatics, chariots, and music and full cultural entertainment for good 30-40 minute (from a given point). You can ask around for the route (usually around Palace) but it gets crowded as you can imagine. You will probably be sandwiched among hundred people and sixth layer from the main display road, so bit stretching your toes and neck, and elbowing around is only way to get glimpse of procession. Or you can try getting on roof of nearby buildings. Be very cautious of wallet and phone theft though, and I will advise of keeping any valuables in your hotel or in car. I am informed of more than 100 thefts in that one hour! I would avoid dussera time though simply for crowd and inconvenience.
Frequent Searches Leading To This Page:-
Excellent one day trip to explore Mysore, mysore from bangalore trip, tour package of mysore , mysore holiday trip , tour packages of mysore, weekend getaways from bangalore