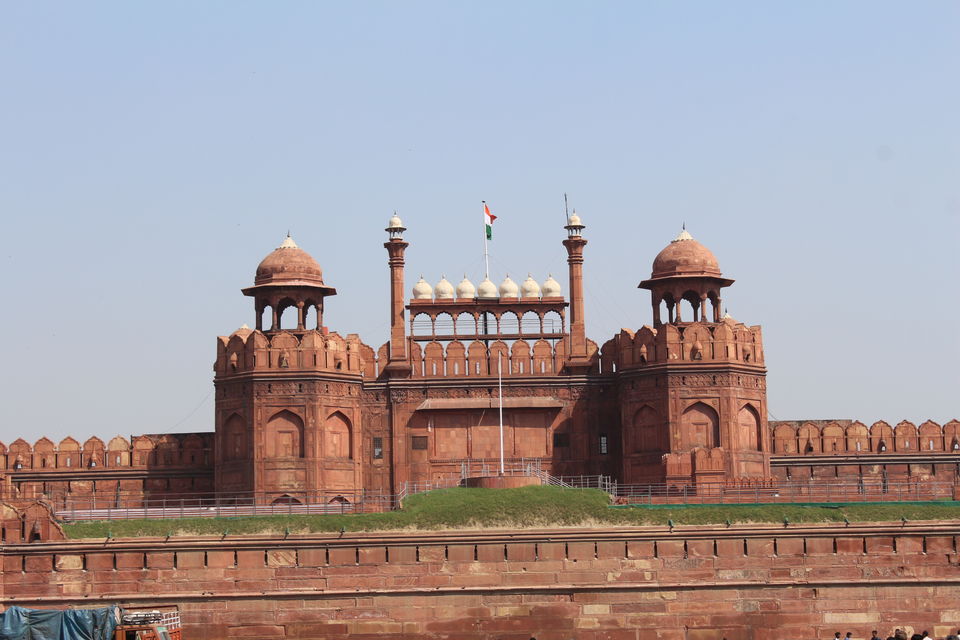 New Delhi may be called as "Dilwalo ki dilli" "living experience" or may be by numerous names, I have been living here close to for 9 years, never have I had this desire to really roam around, visit historical monuments or just witness its existence. However when an old friend from Maharashtra comes to meet you and requests you to give a tour of the place that you have been living in all these years, then you have no choice but to make impossible a bigger possibility!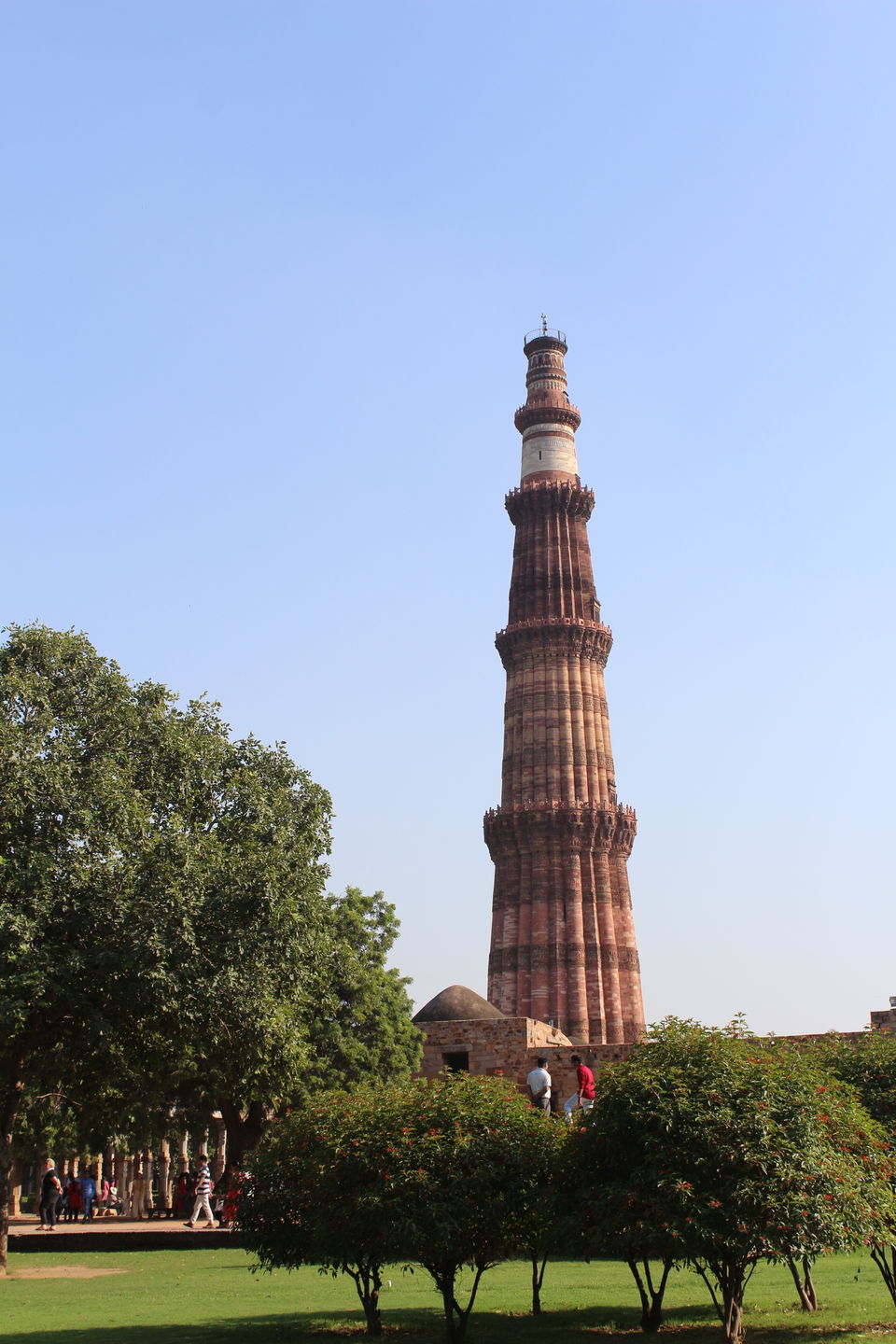 That's exactly what happened to me; so on the day of arrival of my best friend, we started the Delhi tour with visiting Qutub Minar. The soaring and brave tower that attracts tourists despite being destroyed by ravages of natural apocalypses several times, Qutub Minar is the tallest individual tower in the world and second tallest monument of Delhi. It is located in Mehrauli and its construction was started in 1192 by Qutb Ud-Din-Aibak, founder of Delhi Sultanate. Later, the tower was built by various rulers over the centuries. Besides Qutub Minar, the Qutub Complex has many other ancient structures like Iron Pillar and the Alai Darwaza. It has become a favorite picnic spot for Delhi people where they just relax with the Minar in the backdrop. It takes about 2 hours to witness this architectural miracle depending on the crowd at the ticket counter.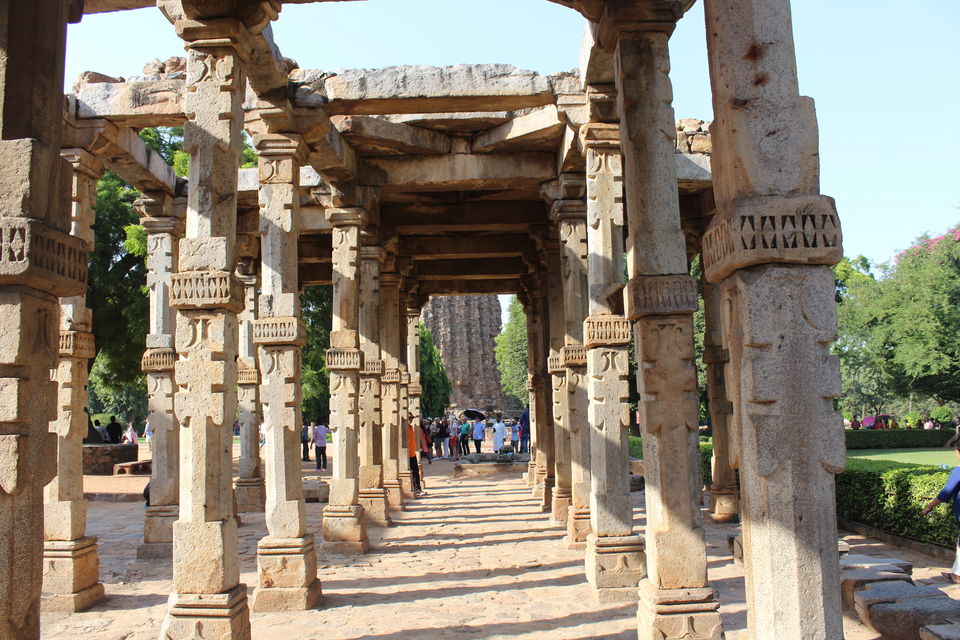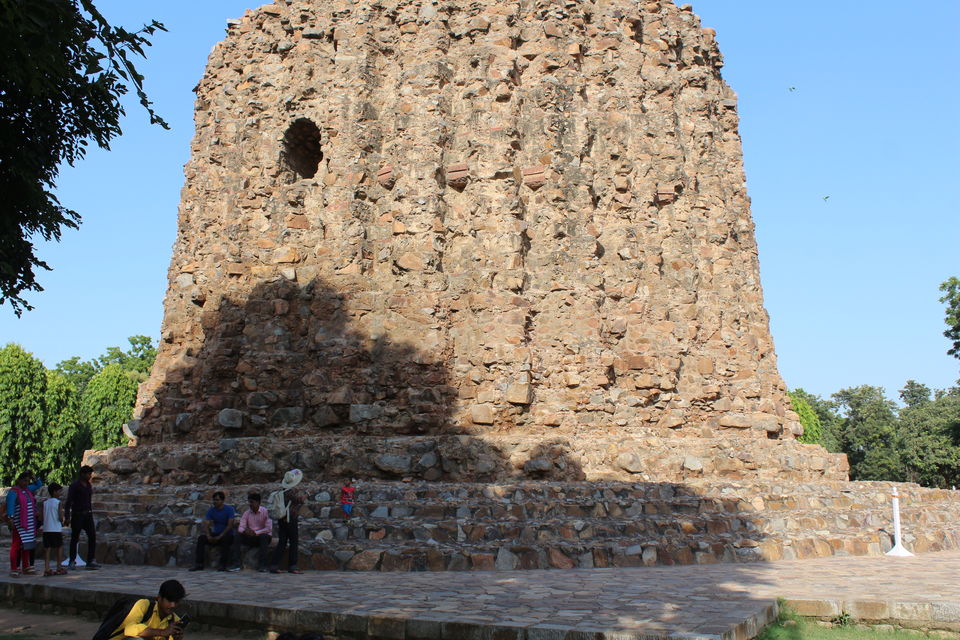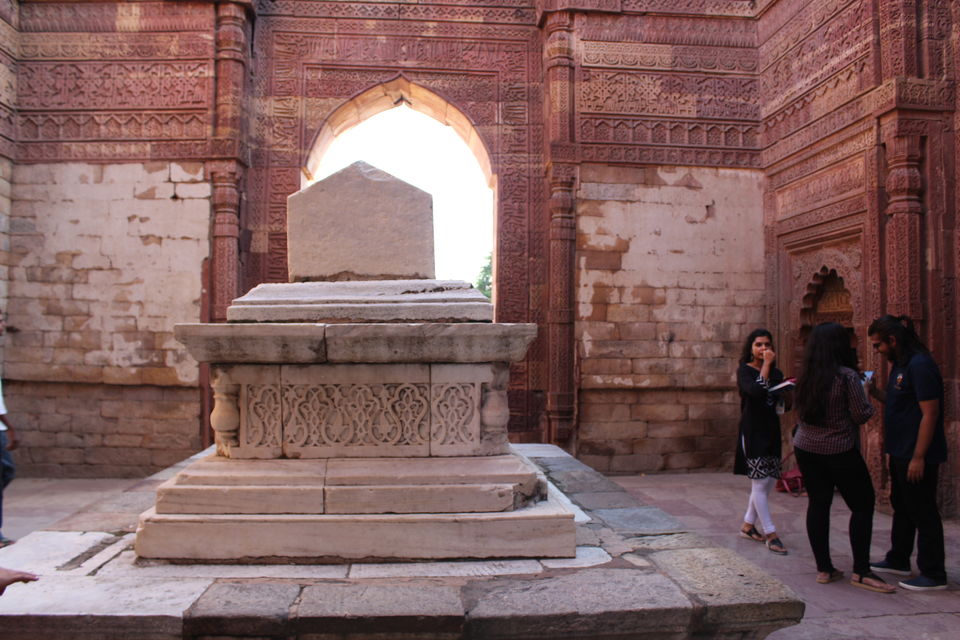 We then boarded an auto rickshaw to reach Garden of Five senses which is located about 2 km from the Qutub Minar. Established in year 2003 the garden is half placed over a rocky terrain, and half it surrounds bamboo courts solar energy park, herb gardens and pool of water lilies. The vibrant display of the garden brings to light landscaped plants and flowers, gripping spiral walkway, waterfalls, ceramic bells, sculptures as well as amphitheater to indulge in live music. However it was disappointing for us since all we could see were couples sitting on almost every corner, walks which made us quite awkward.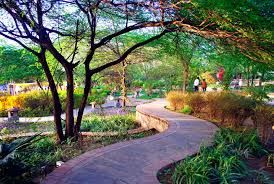 Disappointed with Garden of Five senses we took metro to reach Dwarka Sector 10 to see Ramlila. It was madly crowded, however we could luckily catch glimpses of burning of Ravana and others efficacies. And then it was even more difficult to come out of the ground than entering into it.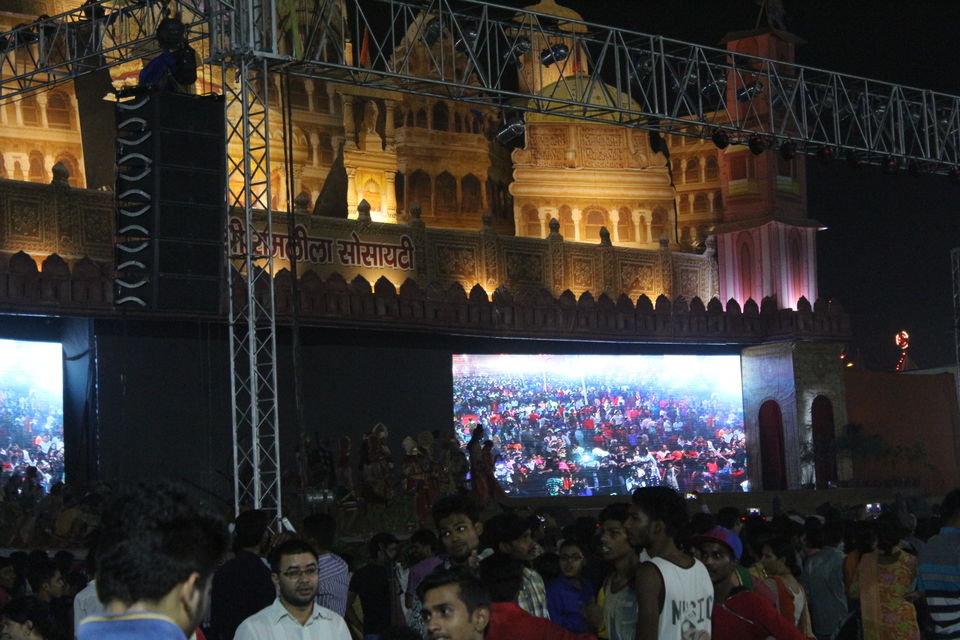 After a struggle of getting out and finding battery rickshaw, it took us about 2 hours to reach the famous Mirchee Restaurant in Dwarka sec-12. It was my friend's birthday, so we made it special by rose velvet cake, on demand birthday song and Punjabi food. It was a very tiring day, we reached back home at around midnight.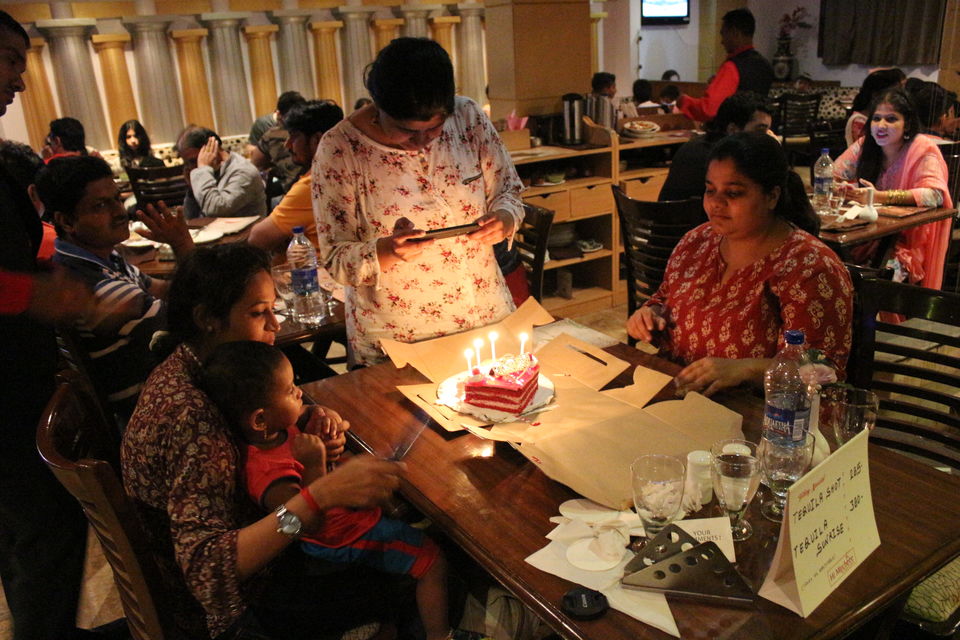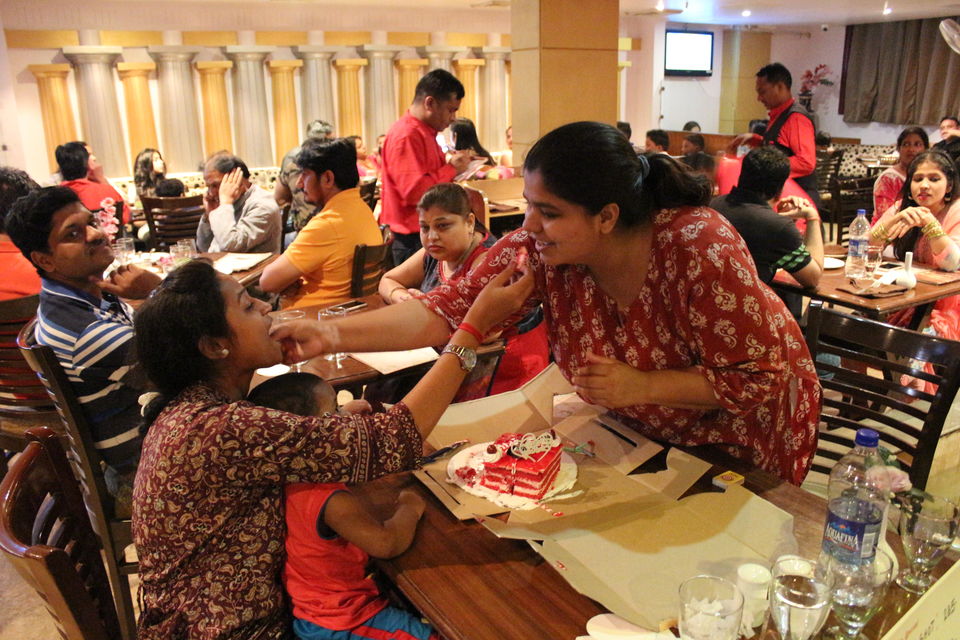 On the next day, we first went to Delhi Haat. Luckily for us, there was "Women of India Festival 2017" being organized by Ministry of Women & Child Development as the largest festival of organic products by women farmers and producers. After visiting number of stalls, we had litti chokha from Bihar corner, momos from North east and idli sambhar from South India corner.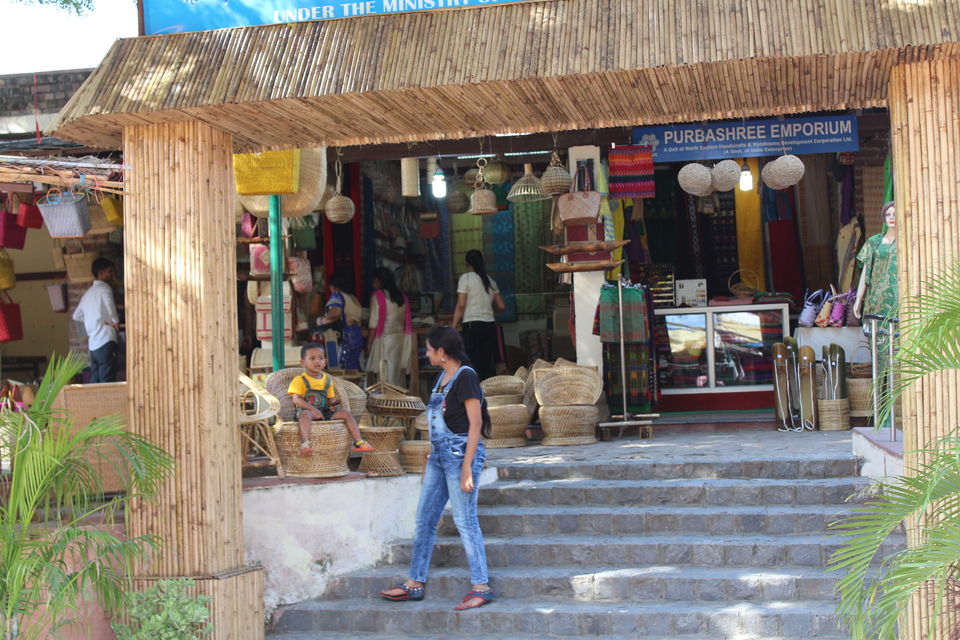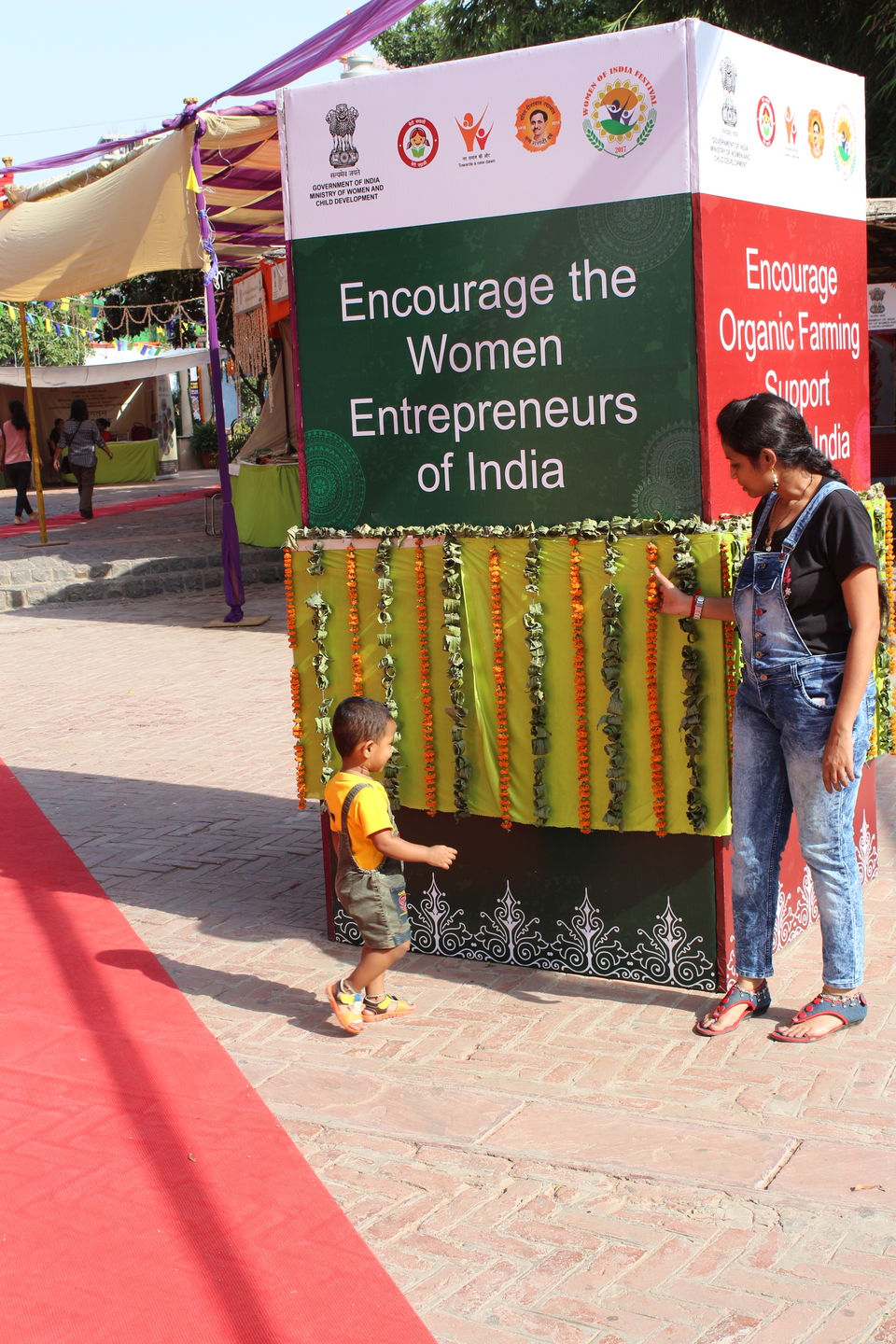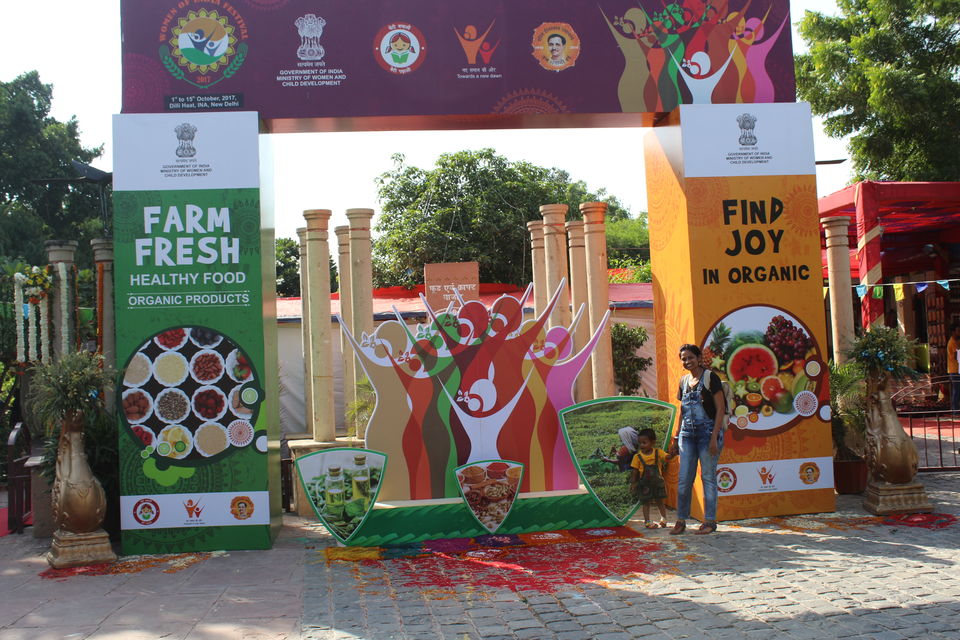 As we were coming out of the Delhi Haat, women with colorful threads caught our attention. They were weaving these threads with hair to form braids. In no time both of us, got our hairs weaved with these beautiful colorful threads and we looked amazing…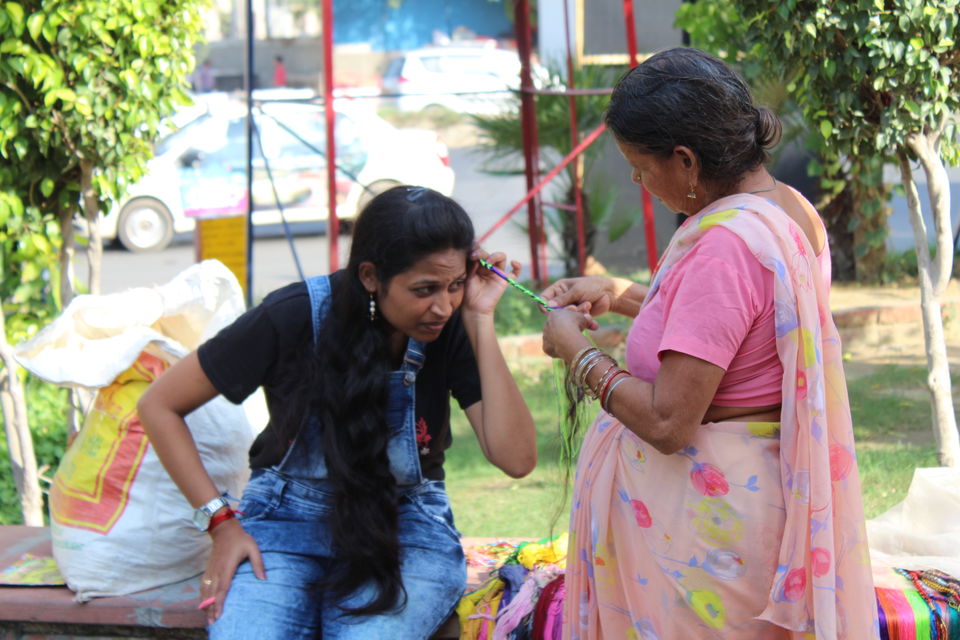 It was around 4 pm in evening, we quickly took metro to Akshardham. It took us more than 1 hour to deposit our belongings and mobile in the counter, but that wait seemed worthwhile when we entered into the temple which was nothing but architectural magnificence. An epitome of Indian culture, spirituality, and architecture, Swaminarayan Akshardham Temple is an abode of God built in 2005. Sitting deftly near the banks of River Yamuna, the temple showcases Hinduism and its age old culture. Dedicated to Lord Swaminarayan, the temple is undoubtedly a work of miracle. Akshardham has made its way to the Guinness Book of World Records as the World's Largest Comprehensive Hindu Temple. The Swaminarayan murti, is something that holds the attention most. We then witnessed brilliant and absolute stunning light and water show which should not be missed if you visit the temple.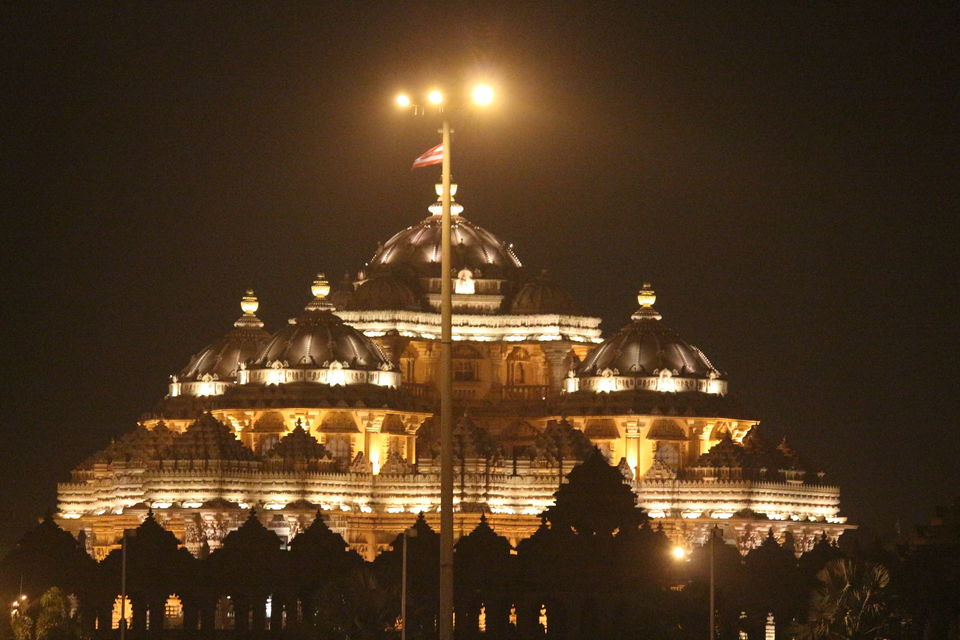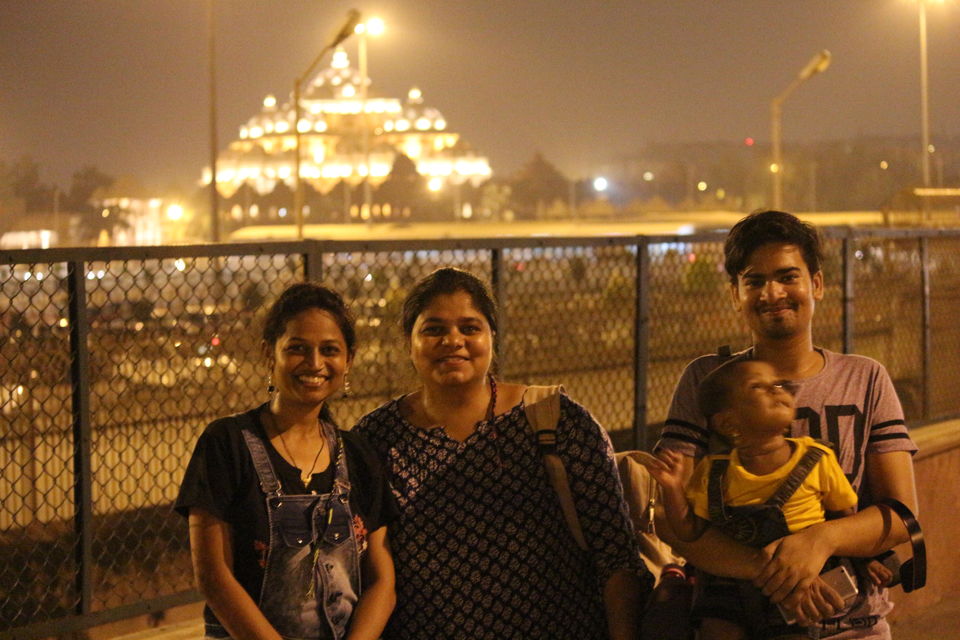 Our next stop was Gurudwara Bangla Shahib- this is one of the place in Delhi which finds its name on the top of my favorites. Operating for all 24 hours, the Gurudwara is an example of the large hearted nature of Sikhs. The purity of this shrine increases with the presence of the holy Sarovar inside it. The complex has a main prayer hall, higher secondary school, a hospital, Baba Baghel Singh Museum and a library within its premises. The white and golden constructed Gurudwara is high in spirits. This place of solace is flocked by more than thousand people in one single day. People visiting here get 'Kada Prasad' which is incredibly tasty for it is a blend of holiness and lip smacking taste. It also has a 'Yatri Niwas' or House for tourists. The religious shrine is so beautiful that even a look of it can make your soul experience peace and relaxation.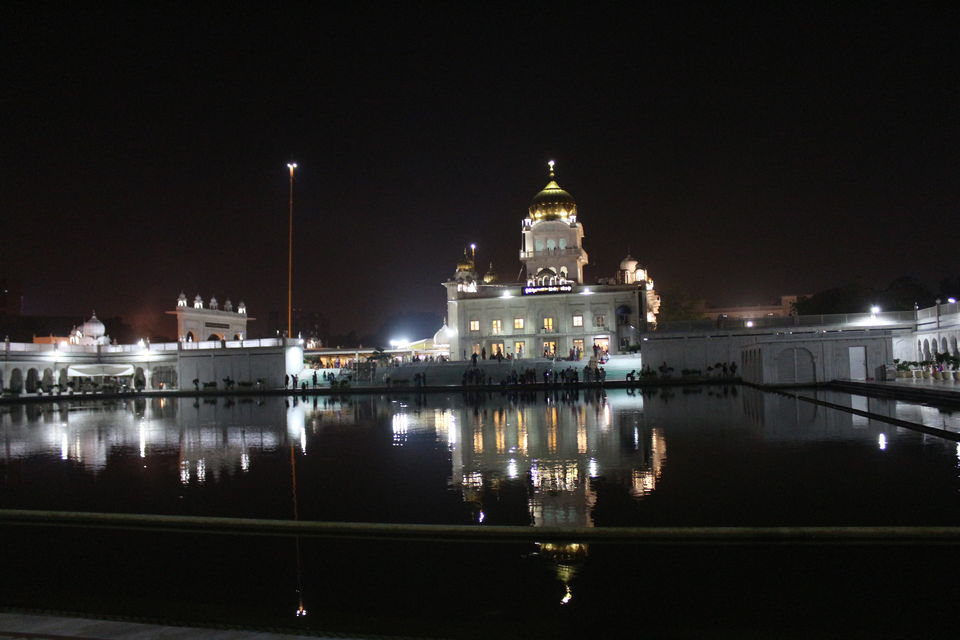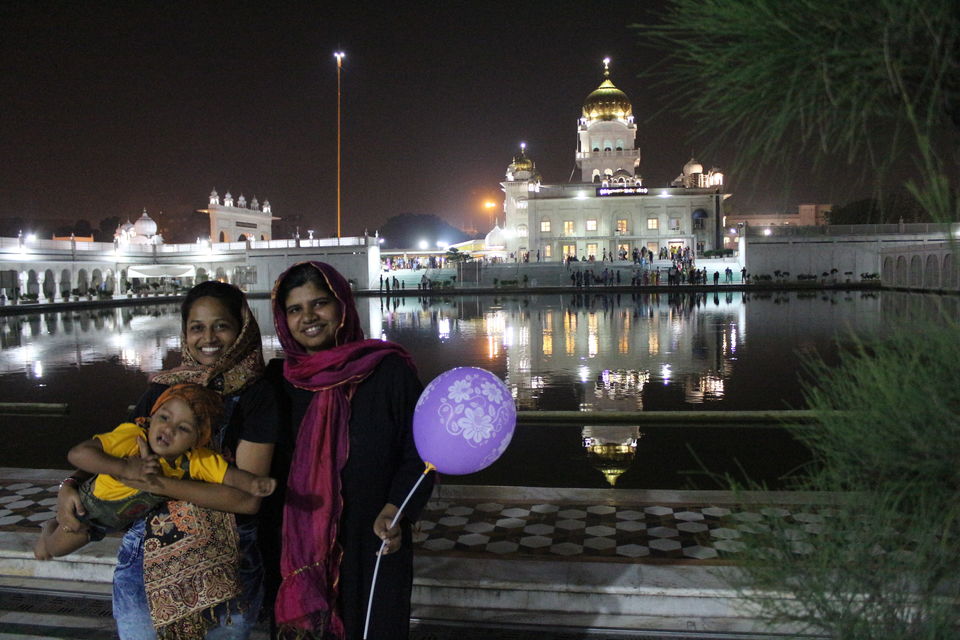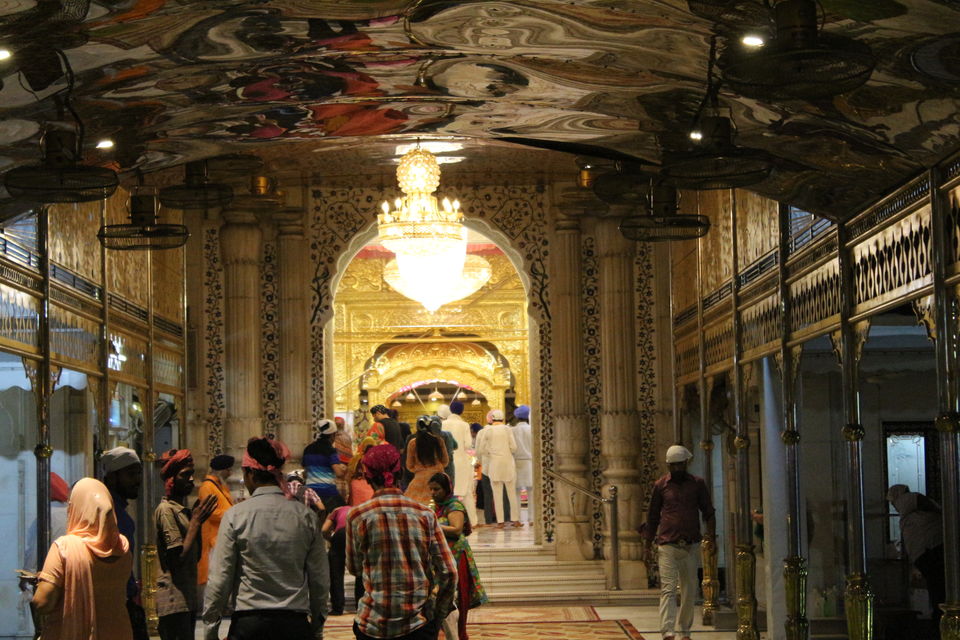 Tired, exhausted and hungry, we went to famous Pind Balluchi located in inner circle of Connaught Place. After having dinner, we went to All India war memorial known as India Gate. The imposing structure of India Gate is an awe-inspiring sight, dedicated to 82,000 Indian and British soldiers who died during the First World War and the Third Anglo-Afghan War, this monument has the names of 13,300 servicemen inscribed on its surface. It is a popular picnic spot for not only Delhi People but people all across the country come here to witness the beauty of the memorial.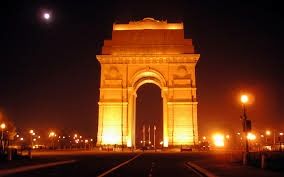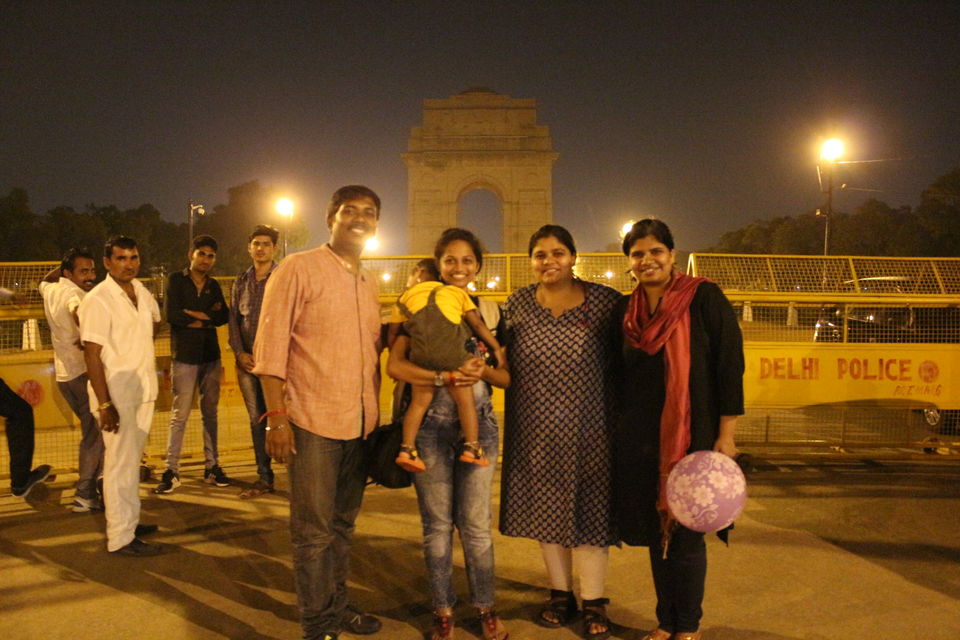 It was crowded even in the night with many people relaxing, chilling and just roaming around with families. So we also walked around for a while before leaving for home.
The third day began with boarding metro till Kalka ji metro station, from where we walked till Lotus Temple. The magnificent structure of this building unfolds in the form of a stupendous white petal lotus; this temple seeks to propagate the oneness of the Almighty and is open to all regardless of their nationality, religion, race or gender. The pathway to the temple starts with an enchanting entrance gate, beautiful floral gardens and scintillating pools. Inside the architecture of lotus, there is huge hall with no idol or sculpture, it was serene to sit here and pray to almighty!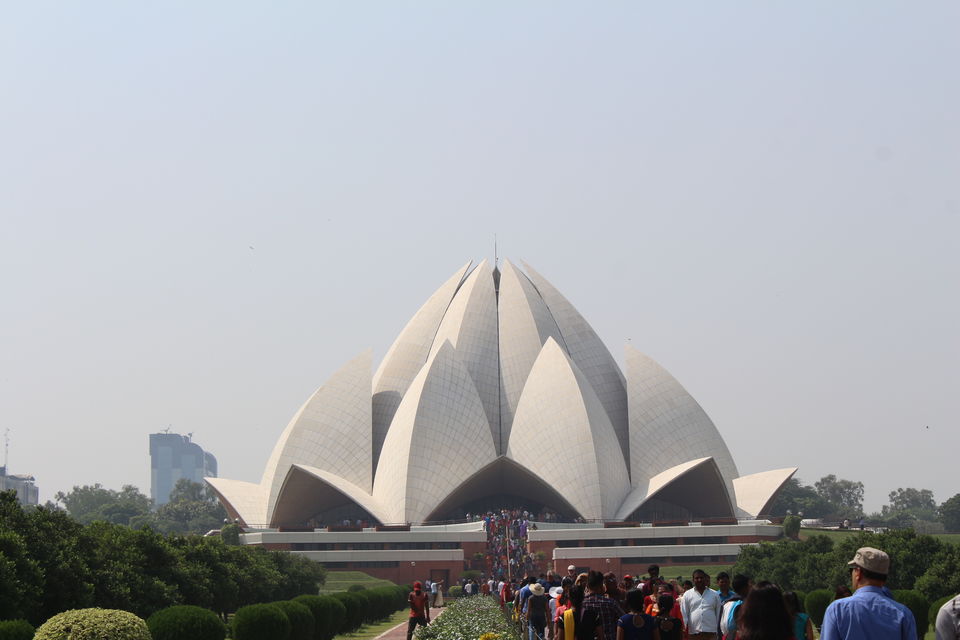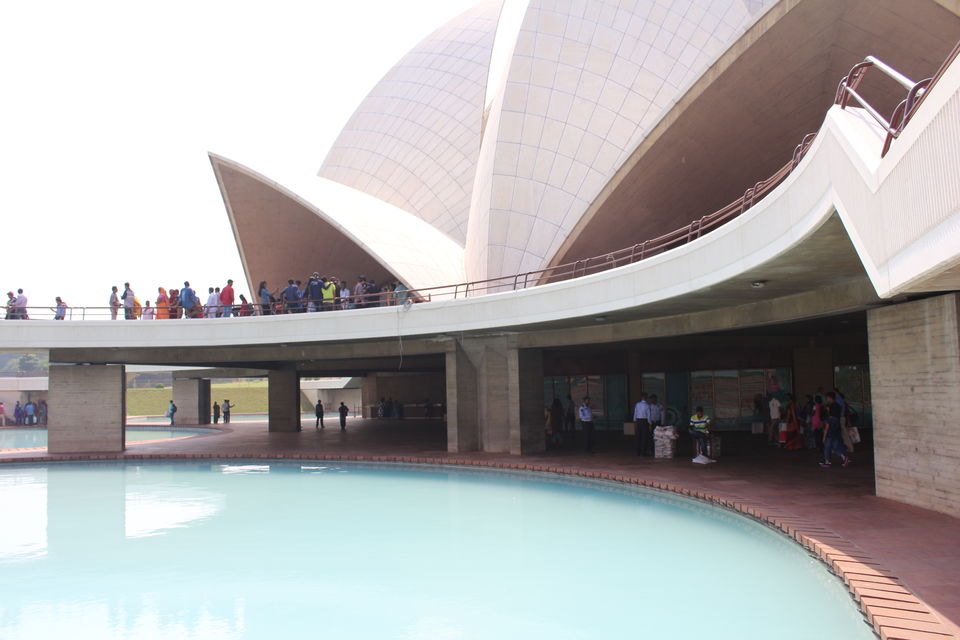 Delhi tour won't be complete if we don't visit Red Fort, so without waiting for any more time, we headed towards Red Fort. Just standing in front of Red fort, our hearts were filled with pride and happiness. Located in the center of the city, it was the main residence of the emperors of the Mughal dynasty. It was constructed by Shah Jahan in the year 1939 as a result of a capital shift from Agra to Delhi. This imposing piece of architecture derives its name from its impregnable red sandstone walls. In addition to accommodating the emperors and their households, it was the ceremonial and political center of the Mughal state and the setting for events critically impacting the region. Today, this monument is home to a number of museums that have an assortment of precious artifacts on display. Walking through the fort takes like good 3-4 hours.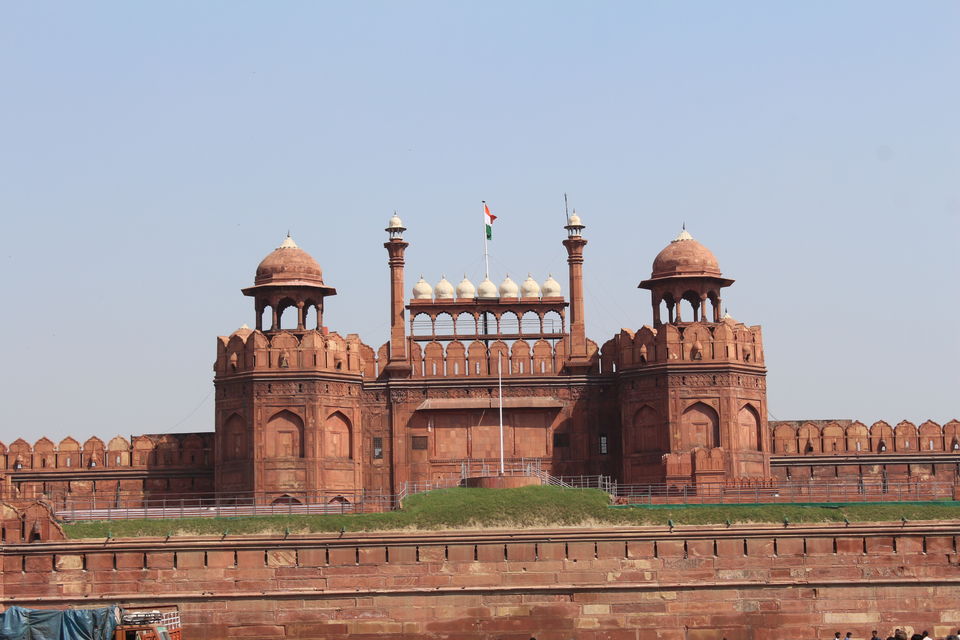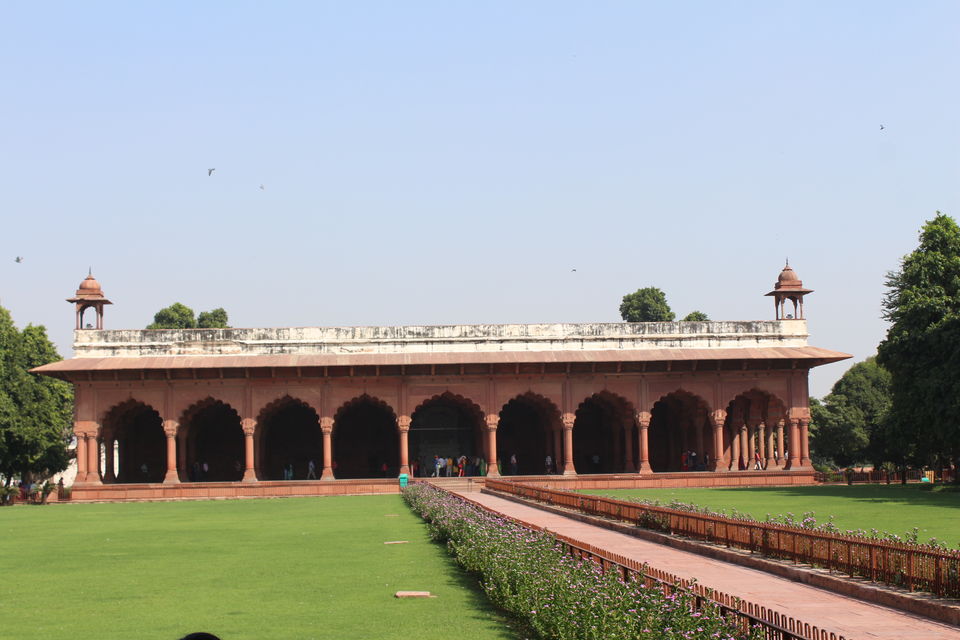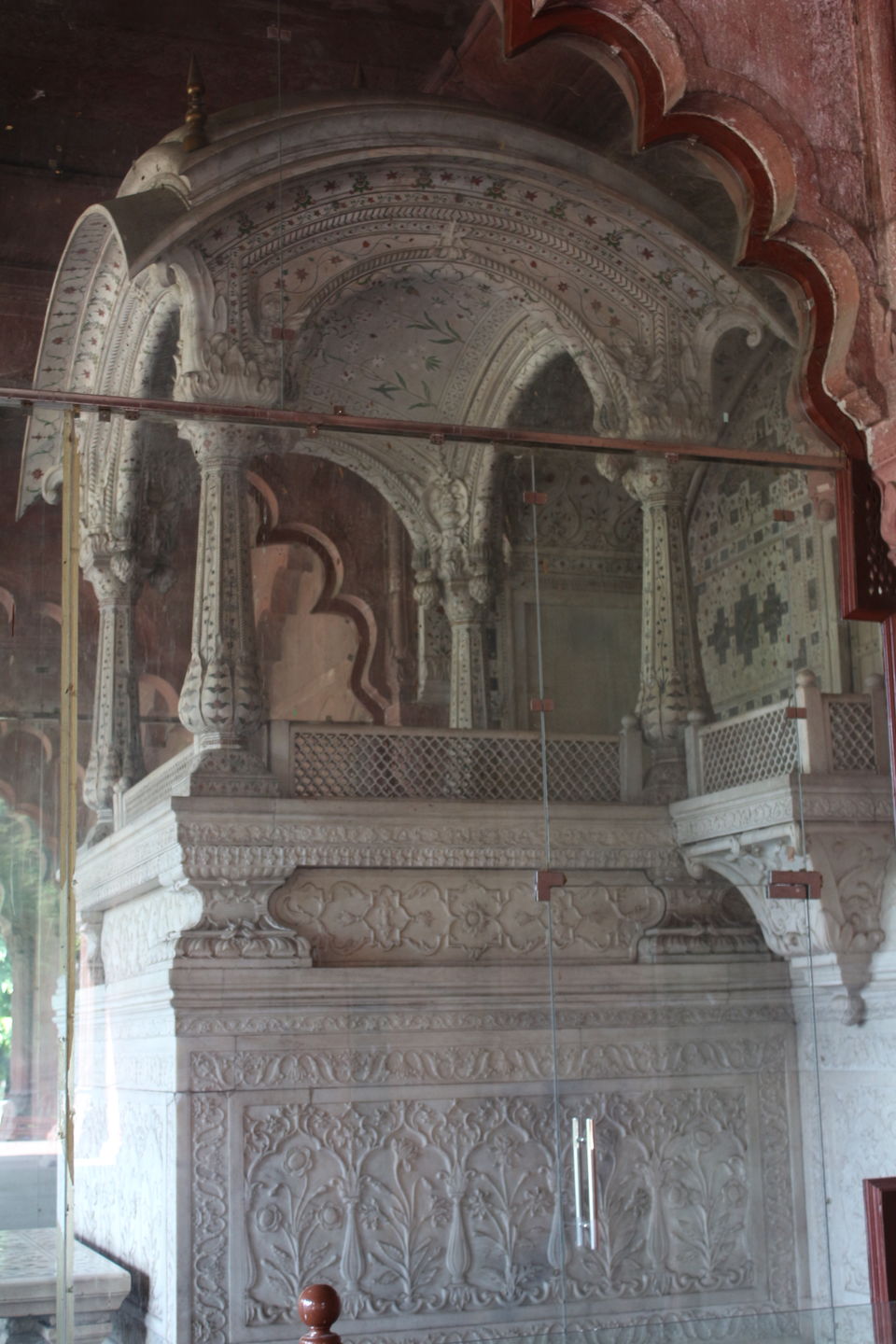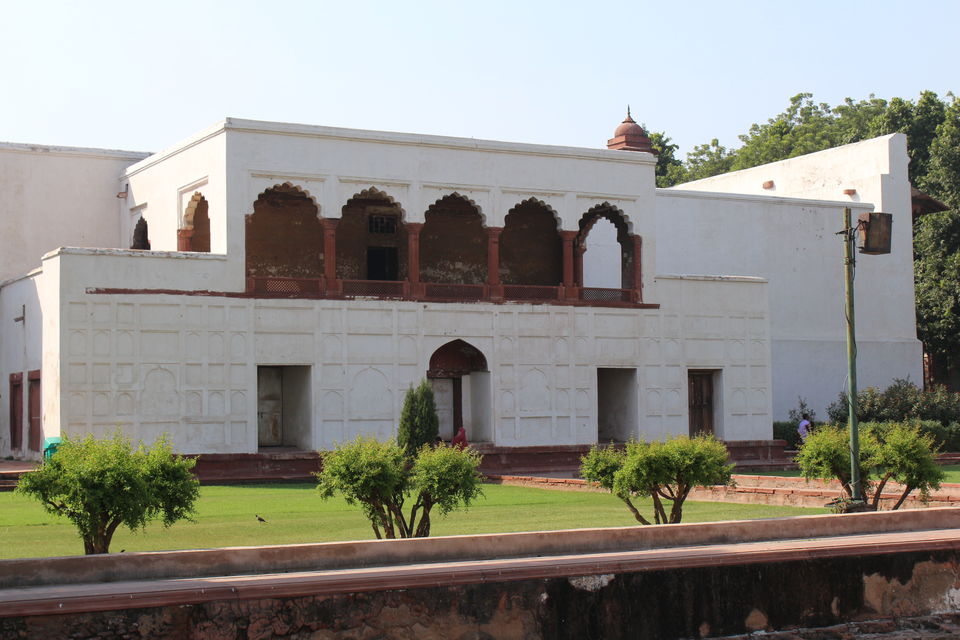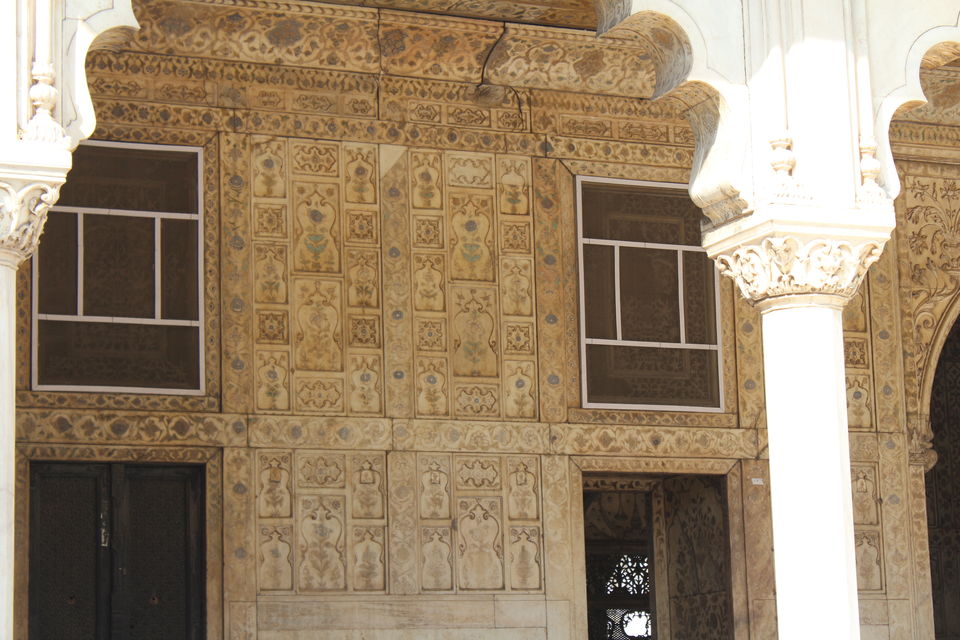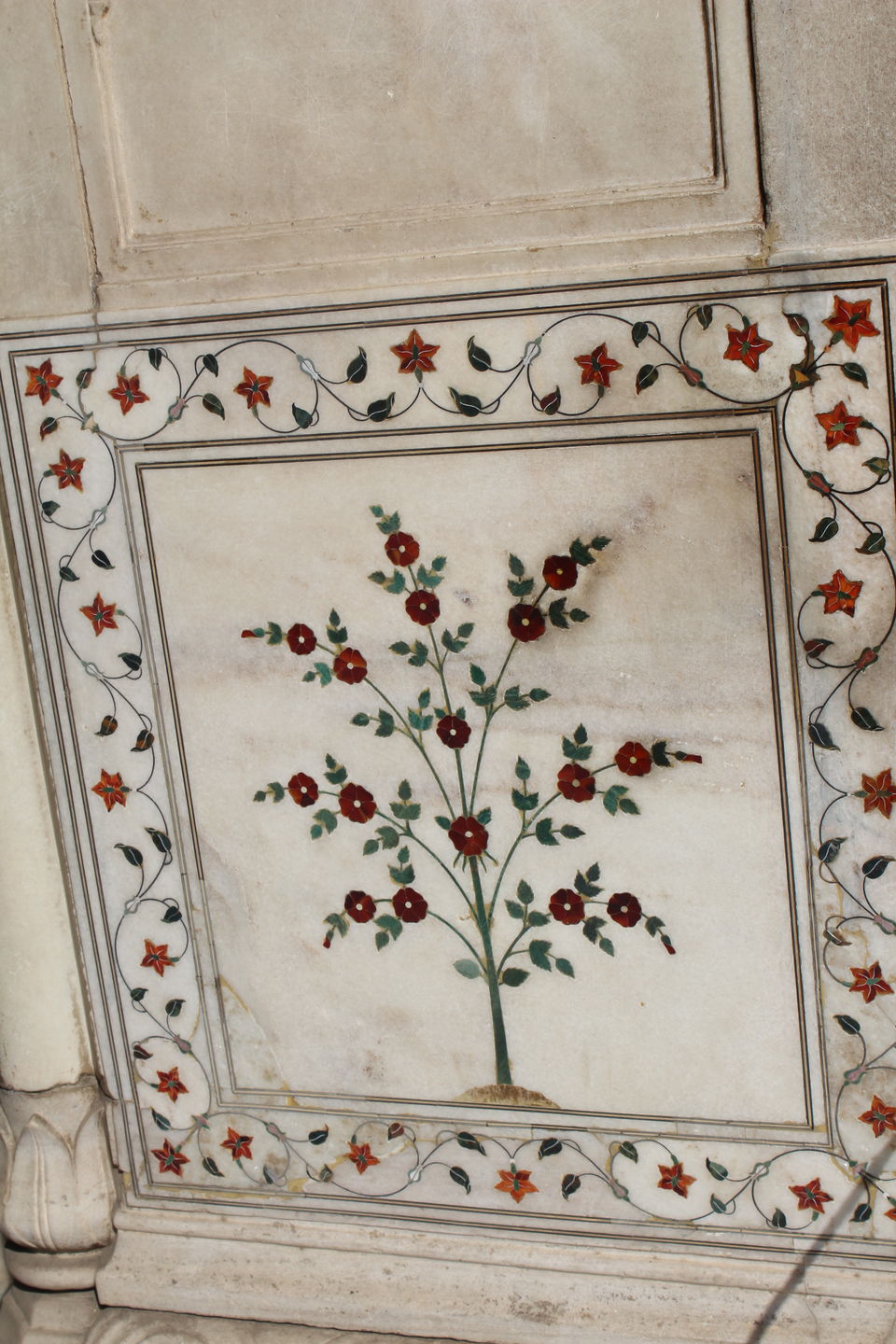 It was lunch time so we rushed to Karim's restaurant next to Jama Masid where my friends gorged on full appetite of non-vegetarian delicacies followed by Jaleba from the 100 years old shop on our way to Chandani Chowk metro station.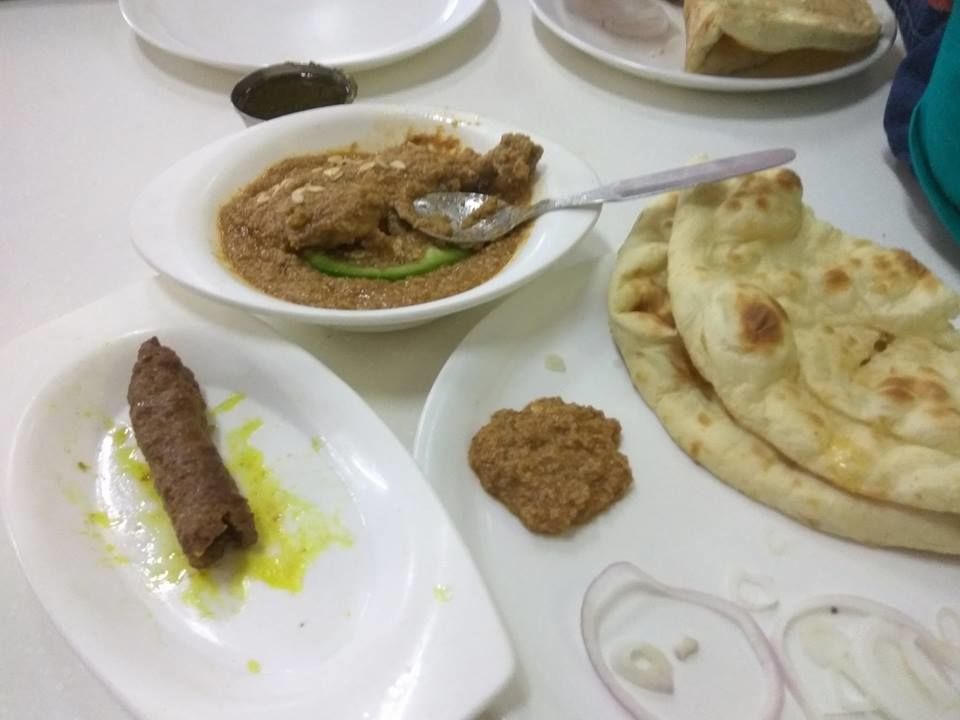 So the journey began from sub city to temples to architectural wonders and ended in the charming Old Delhi. I must say that it was hell of a ride, I could have never thought of rushing around Delhi if my friend didn't come to visit Delhi. Thank you Deepika :-)