Everybody needs a reason to travel solo. Mine was simple i had no friends to go out for travelling to different states without being in the same level(different interests). We all want to experience different things in life while travelling. i.e. while some prioritize comfort over living the rough life or some wants to stay in an expensive hotel/ Resort and eat expensive meals(Just to capture photos for Instagram xD).So, a lot of things could go possible wrong if you're travelling with your best friends or a spouse. Suddenly you find yourself wondering if this is the beginning of something amazing or the beginning of the end. So,You can either settle down what's best for both of you OR you can travel all on your own and make friends along the way and once you come back to your regular city. your friends/Family will never hear tell them anything but how wonderful, life-changing and liberating it is to travel alone. It's all true, you'll learn your biggest lessons in love, life and the beautiful planet we share. However, while surfing through a lot of "Travelling websites" includes our beloved Tripoto. I happened to book everything from Trains to hostels without giving a second thoughts. I had no idea where i am going to and what would happen when i reach my destination all i knew was "I want to experience everything out there without spending a lot of money" so i made a budget of 12000/- for my 20 days trip to delhi and himachal and started contacting my friends from the place where i was going. Got a good stay at DELHI (My first destination among all other). Stayed there for almost 5 days at a friend's home. Got his Metro card which he doesn't really use. So, saved a lot of money there (If you travel via metro which is very convenient will hardly make a dent in you pocket i,e. 500rs for 5 days is enough).From world-famous heritage sites, cultural hubs and serene gardens to unmatched street food, fine dining and nightclubs, the list of things to do in Delhi is endless.So, enough talking lets start for the greatest adventure of all time of my life.
Day 1.
Booked the ticket from secunderabad to delhi(650Rs for the sleeper class).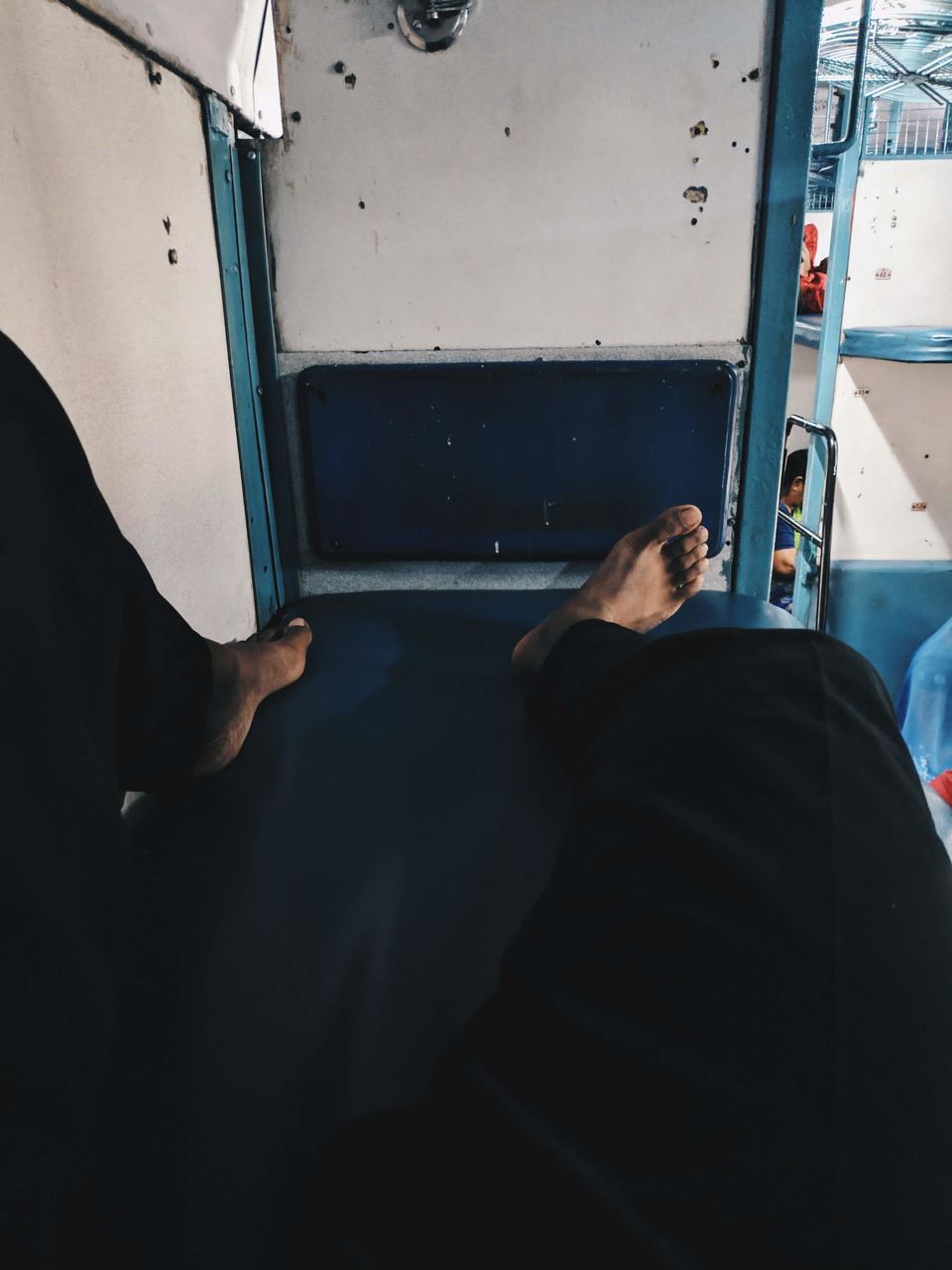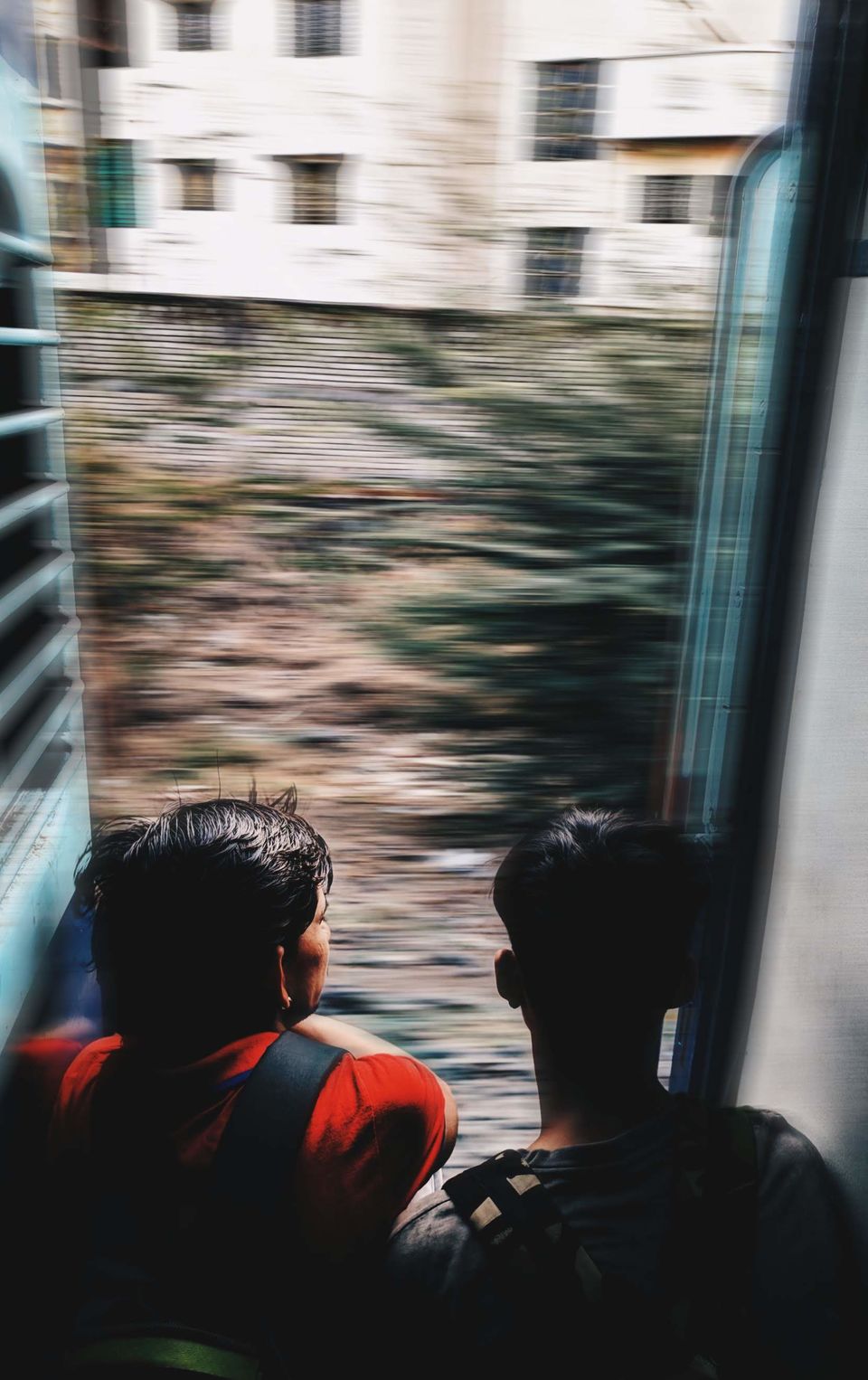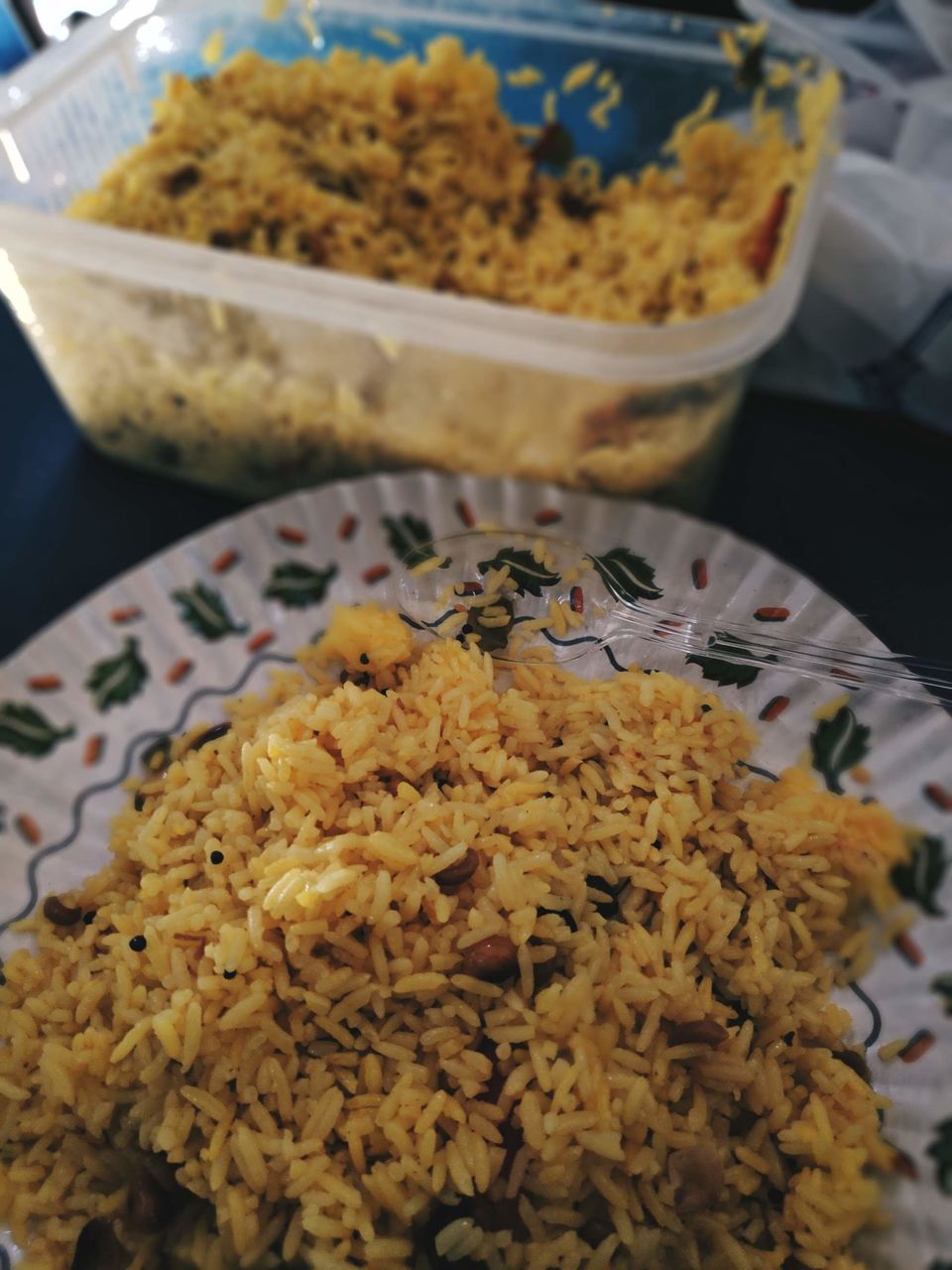 Took me almost 24 Hrs to reach Delhi from Hyderabad. i choose to travel by train instead of flight because i had all the time in the world :D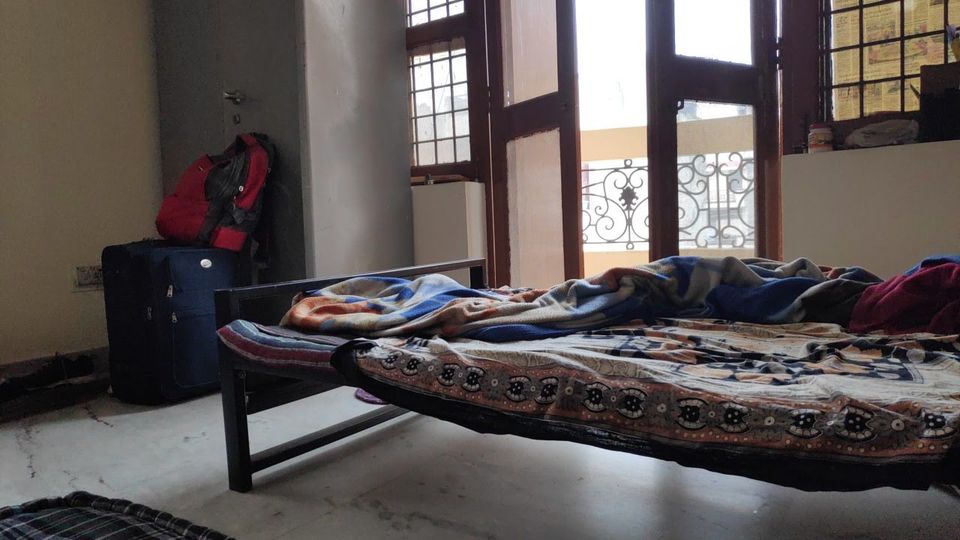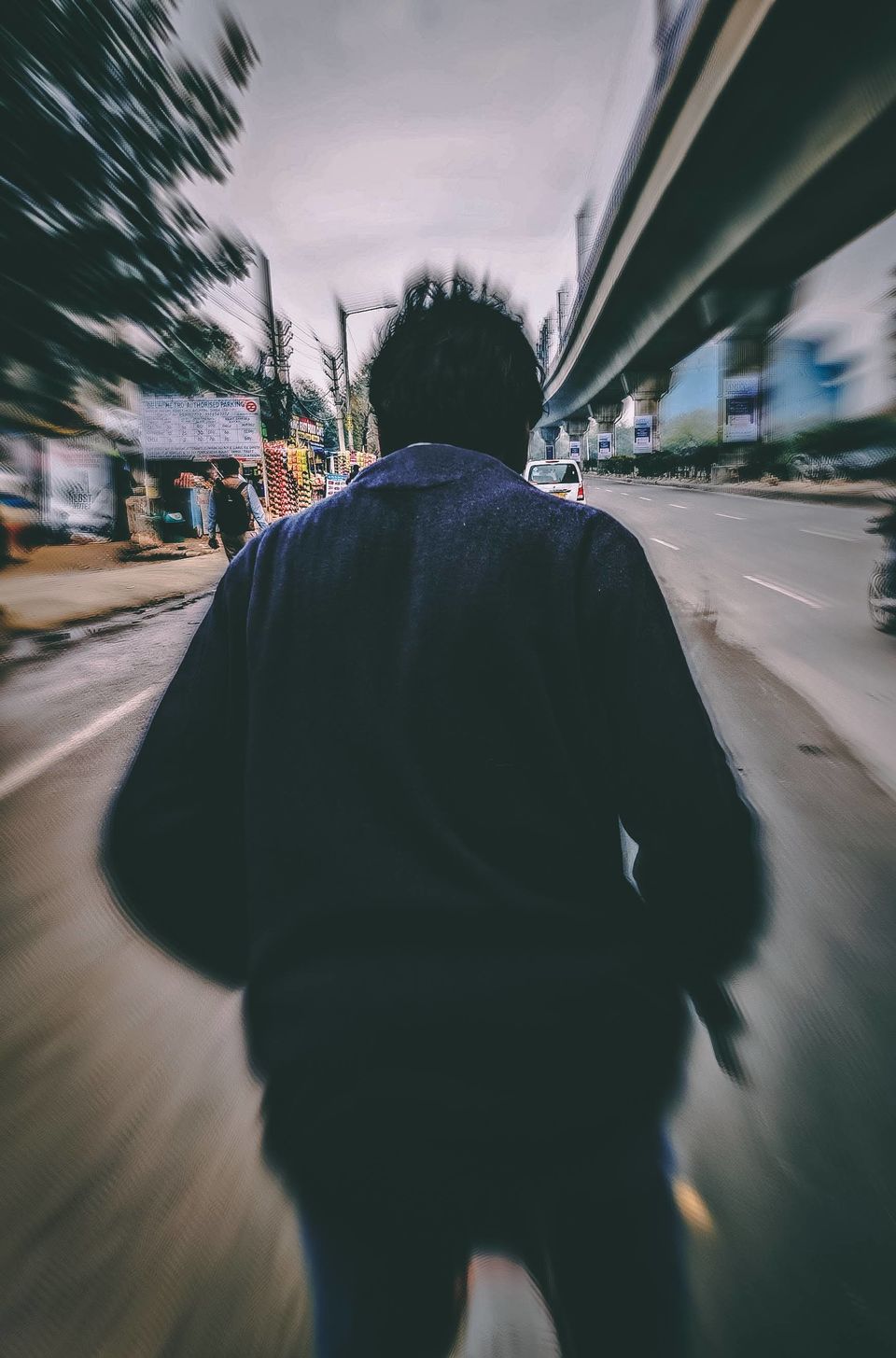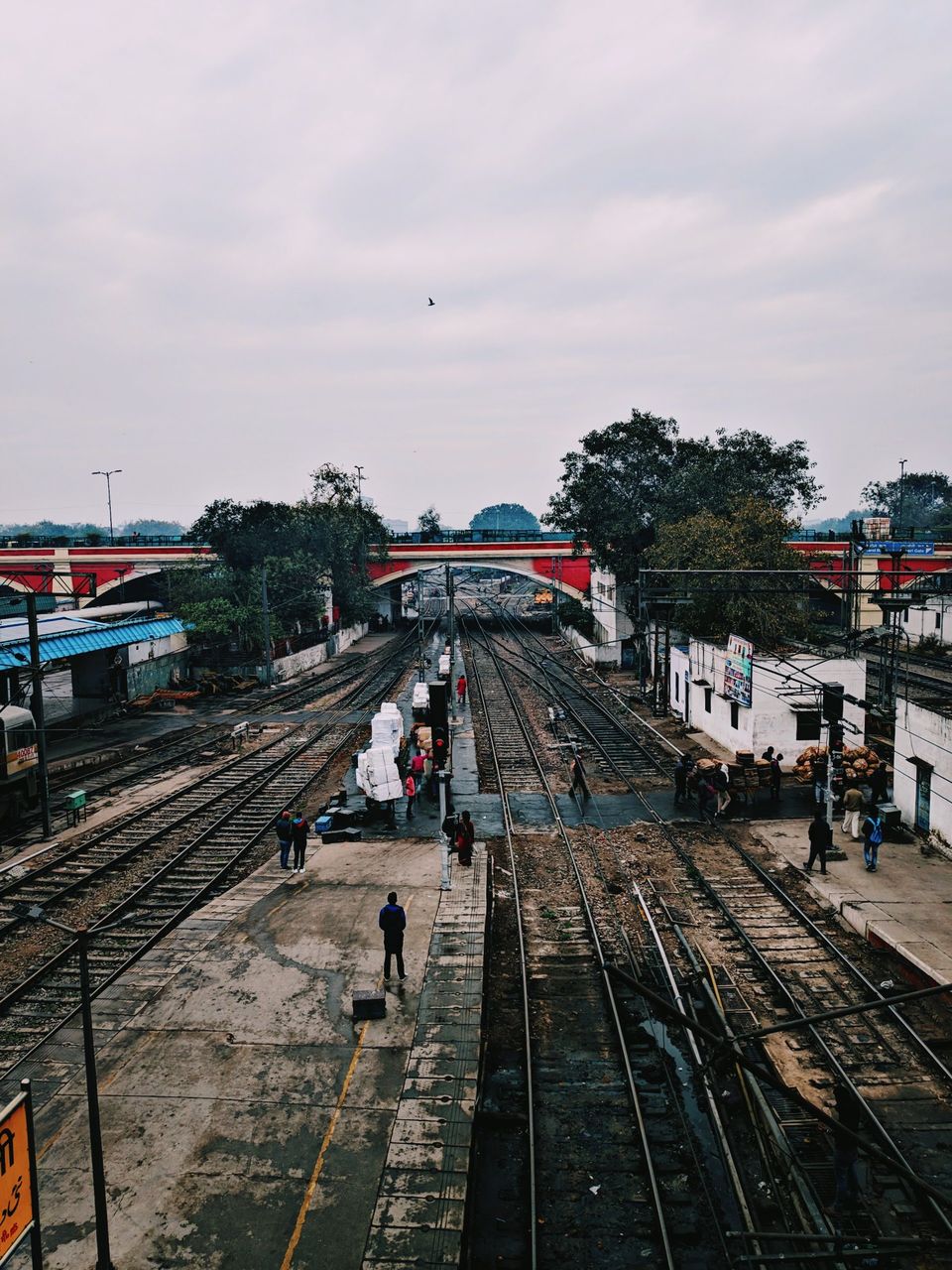 As i said earlier i got to stay in my friend's room for couple of days and got his metro card to roam around really saved me thousands of rupees. Really glad for that.
After taking a rest for the evening i headed towards qutub minar from guru dronacharya metro station.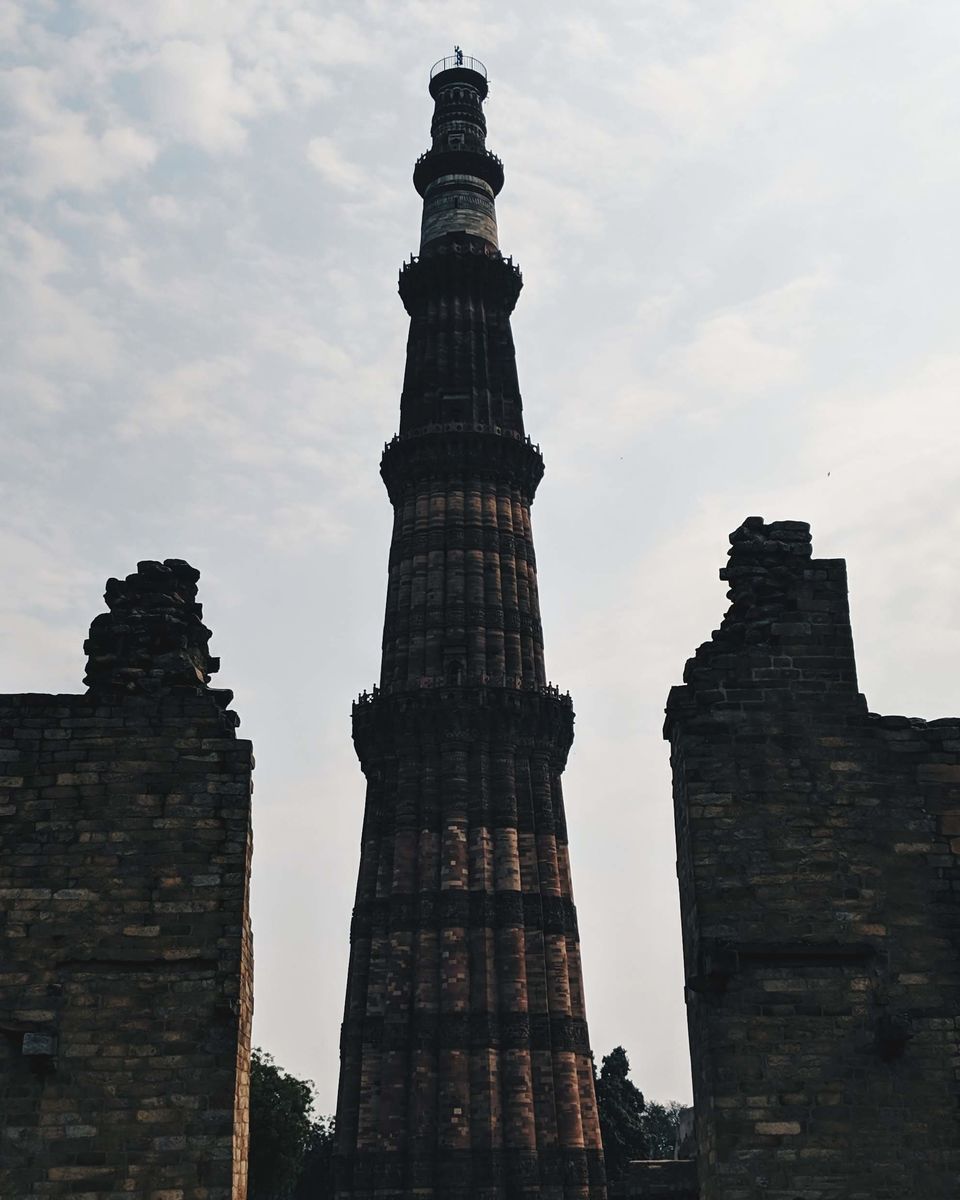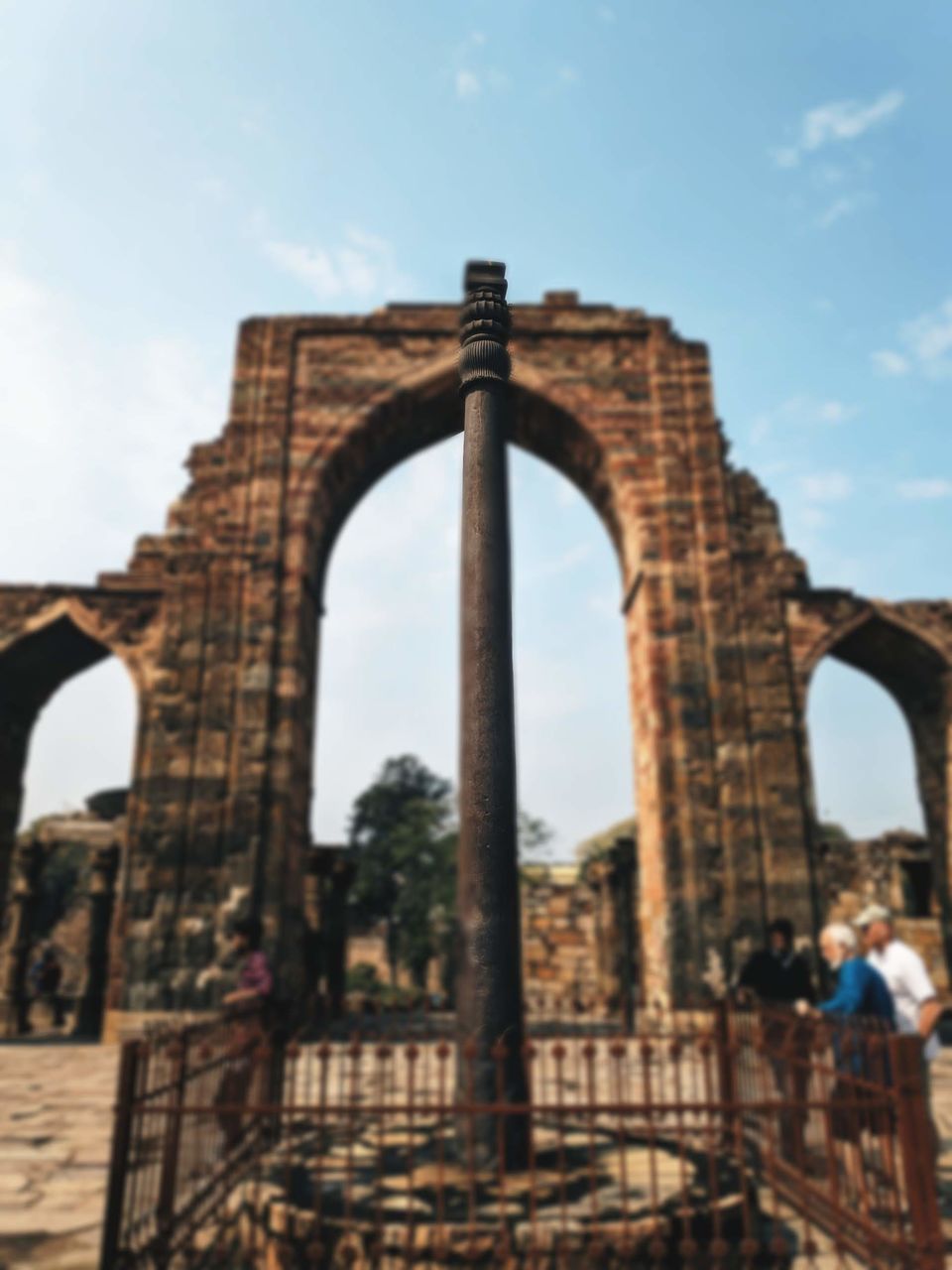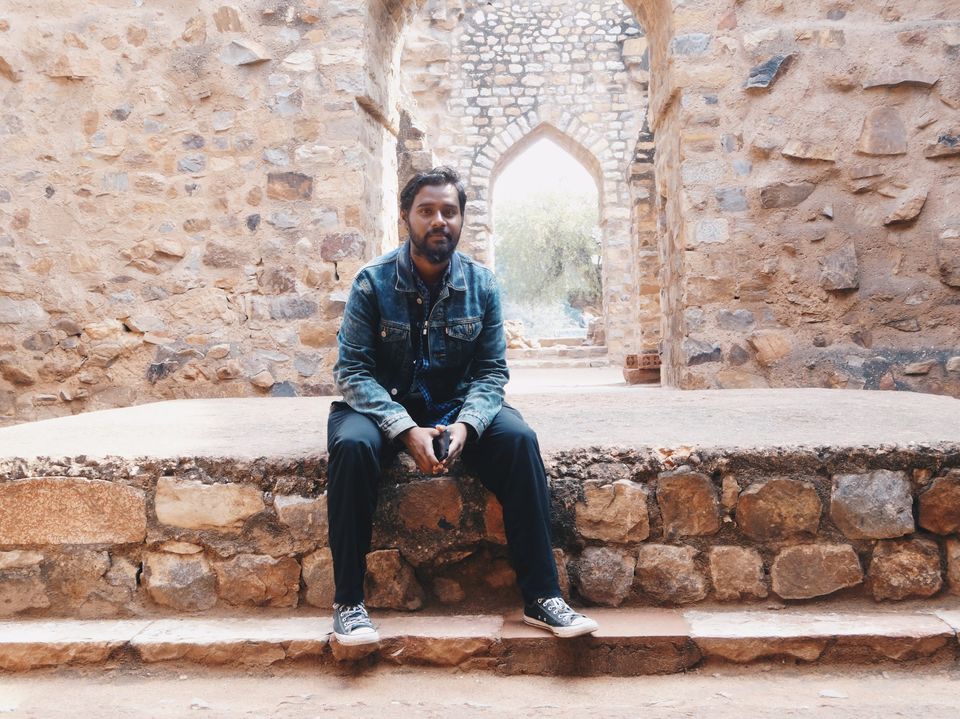 Qutab Minar: This is another wonderful place to visit in Delhi. You may not know that Qutab Minar is the tallest brick minaret not only in India, but also in the entire world and is a wonderful representation of Indo-Islamic architecture. It was built in 1206, though the reason for building the monument is still unknown.
Details for the timings and ticket price - The closing time of Qutub Minar is 5 PM. It is open all days of the week. The entry fee of Qutub Minar is Rs.30 per person for Indian residents, while for the foreign tourists, the ticket charges are Rs.500 per person.
Are There Metro Stations Near the Qutub Minar?
There are four metro stations that are located close to the Qutub Minar. For those not familiar with the metro, it is officially called the Delhi Metro, which is rapid transit system serving the city of Delhi and surrounding areas. It is divided into various lines, namely: Red Line, Yellow Line, Blue Line, Green Line, Violet Line and Orange Line (Airport Express). All the closest metro stations to the Qutub Minar are located on the Yellow Line of the Delhi Metro.
The nearest metro station to the Qutub Minar is the Qutub Minar Metro Station, around 1.6 kilometres away from one another. This metro station was opened in the year 2008, so it has been around for 9 years already. It takes around 20 minutes to reach the Qutub Minar from this metro station by walking. But you can also opt to take an auto rickshaw or cab to reach the monument from it. Alternatively, there's the option to take a bus too, but you would only reach the Mehrauli Terminal which is still a few meters away from the Qutub Minar.
Right from the qutub minar i went to safdarjung tomb which is almost 8kms from there. You can either take an auto or a cab or the nearest metro station is Jor Bagh metro station from where it takes only about 3 minutes to reach the tomb.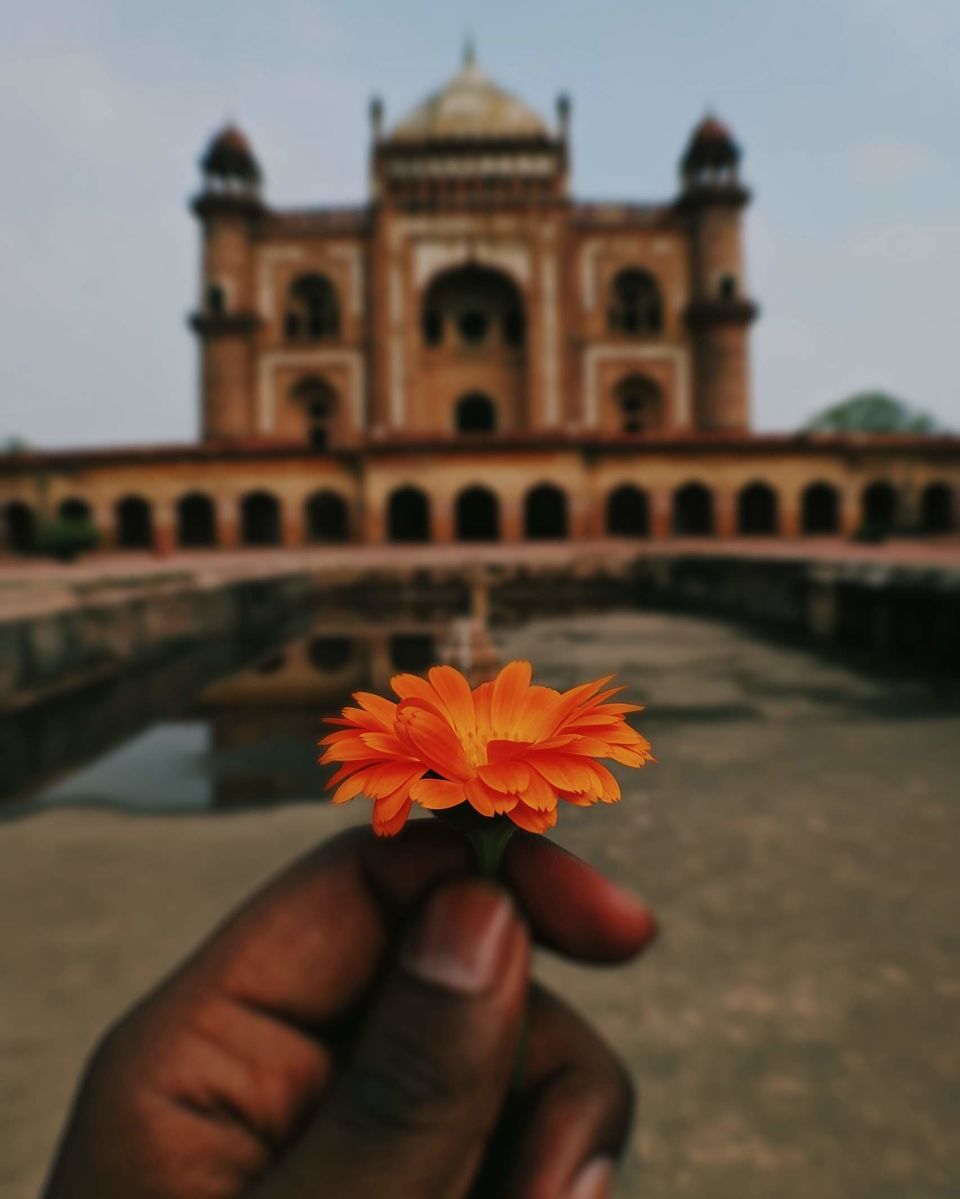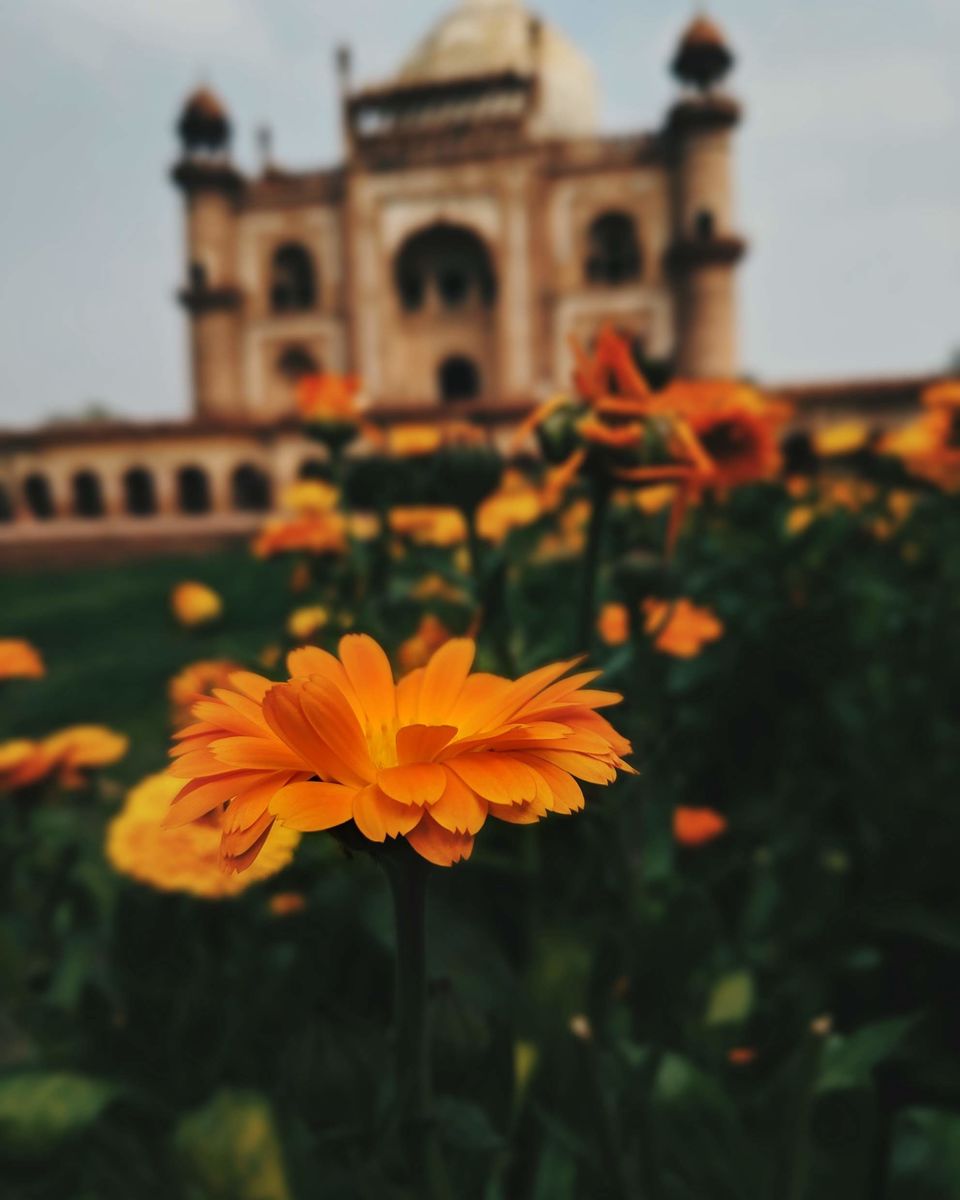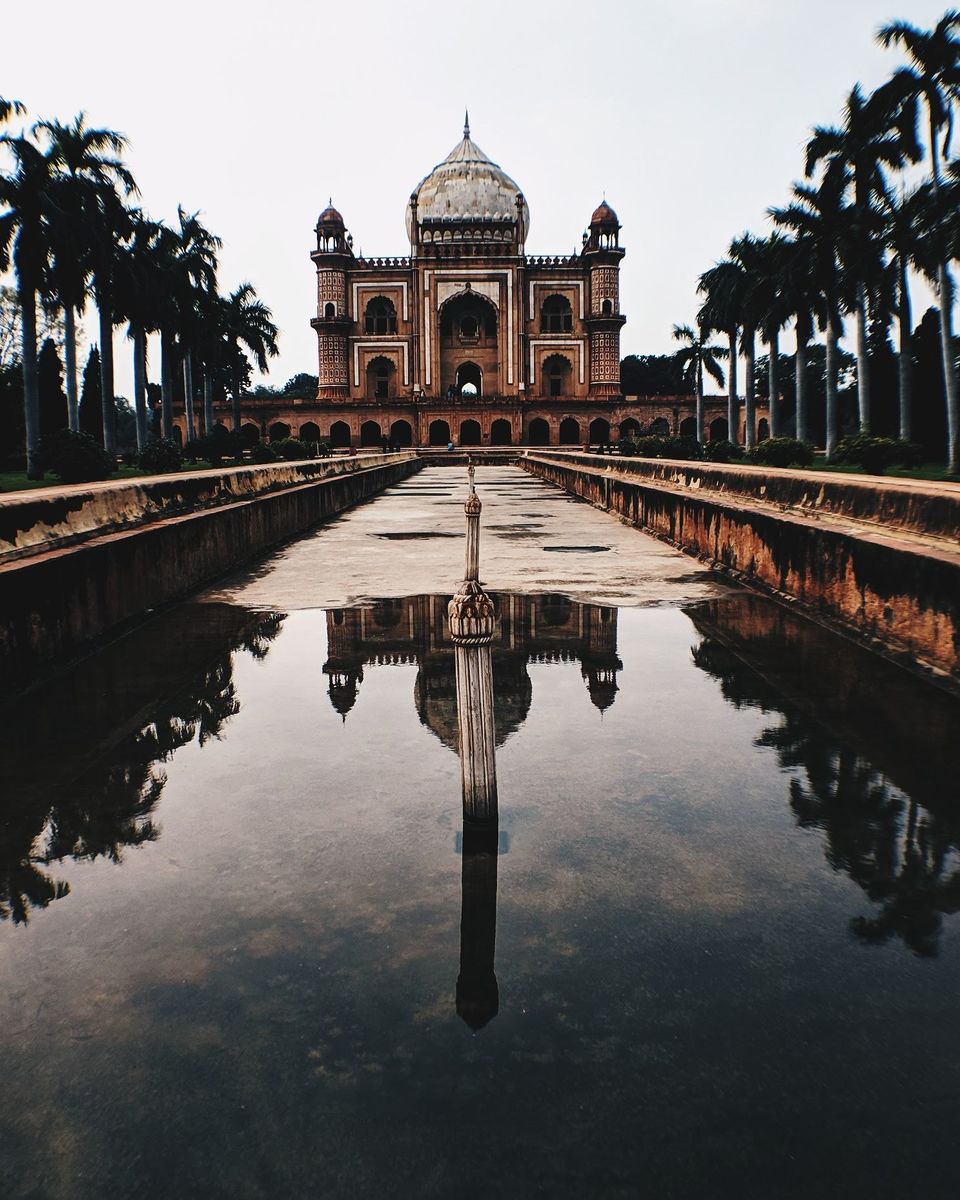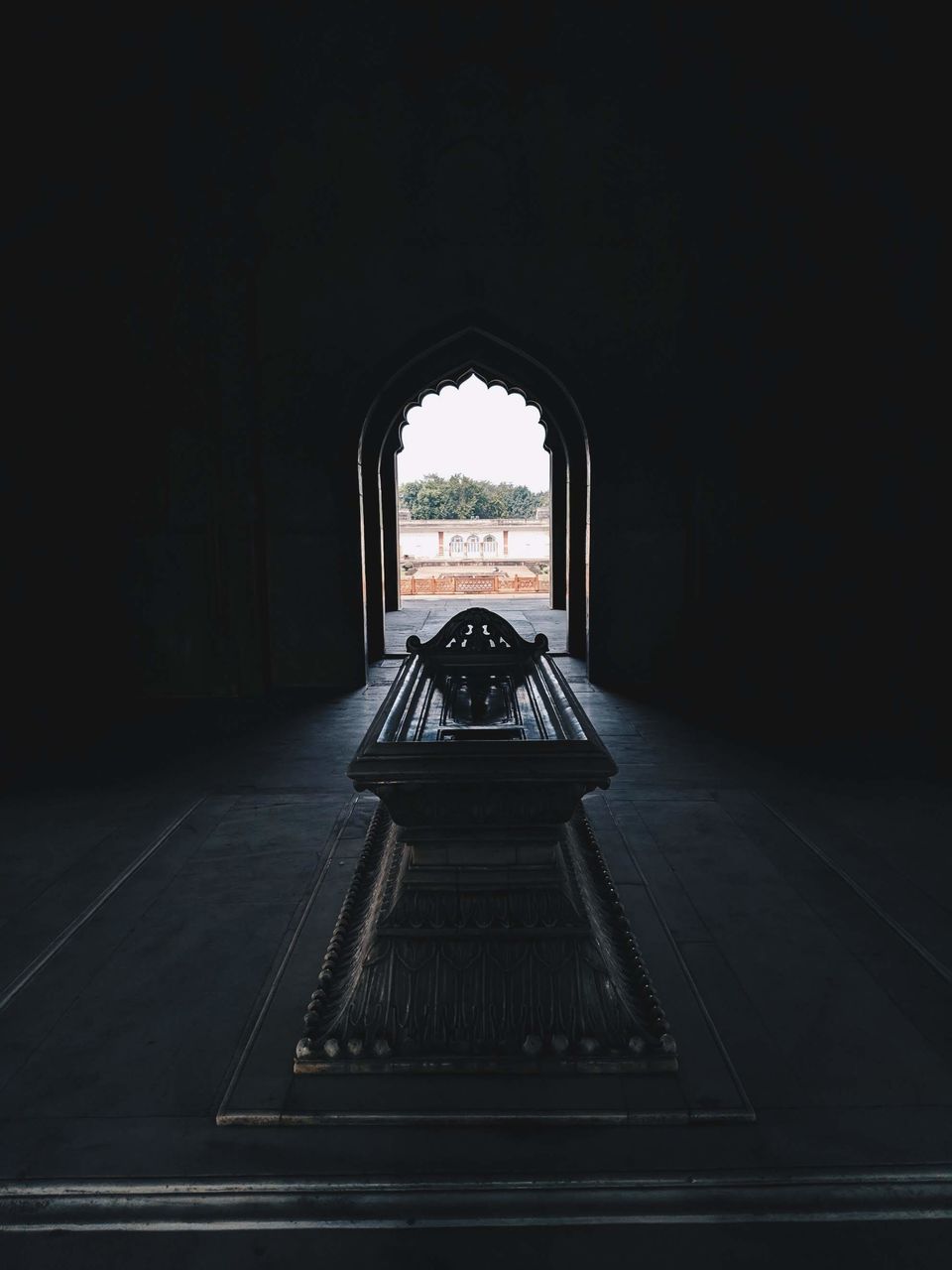 Again safdargunj closes at 5Pm and the ticket cost is 20Rs for Indians and 250rs for foreigners.
Took and auto to humayun tomb from there(6kms distance).The closest metro station to the monument is Jor Bagh metro station on the yellow line. From here, you can take a taxi or an auto. The JLN Stadium on the violet line is also one of the closest metro station to Humayun's Tomb.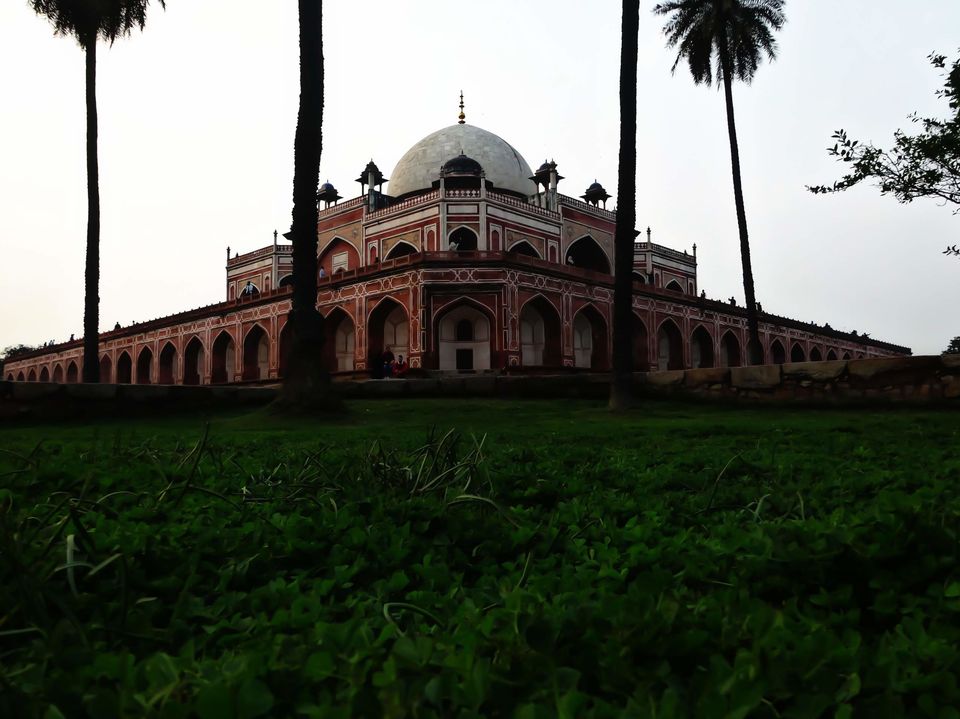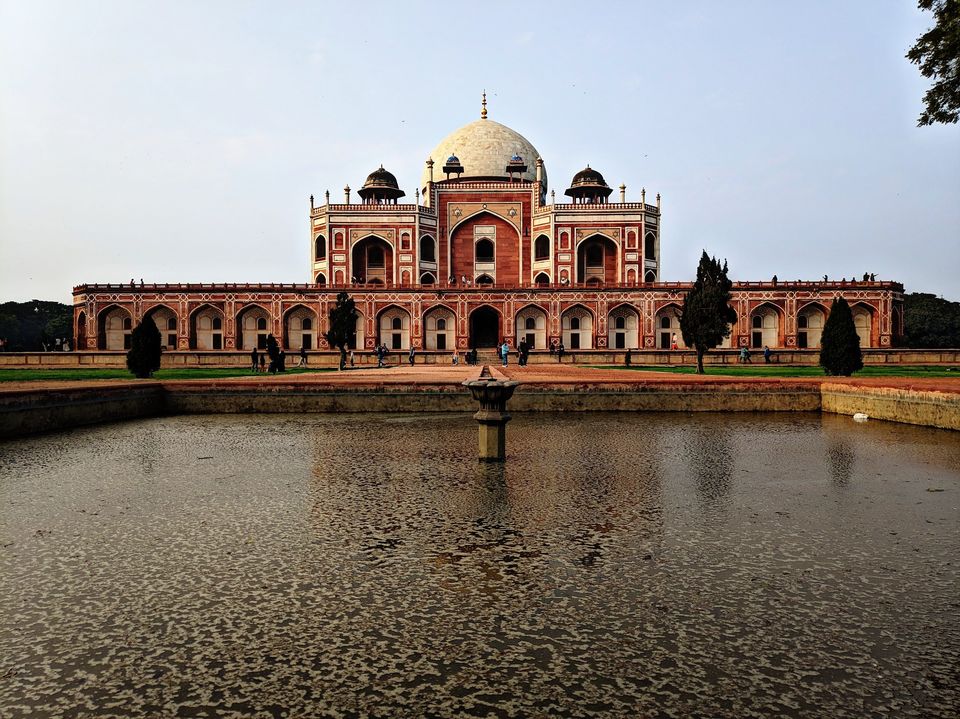 Humayun's Tomb: It might look like the Taj Mahal to everyone as it is inspired by the same design. It was built in 1570. The body of Humayun is kept inside the building. You should know that this is the first monument in India of its kind. It remains open from sunrise to sunset, but visit it in the late afternoon to get the best light.
Humayun Tomb Timing- remains open from 8 a.m. to 6 p.m. Humayun Tomb opening time- begins early in the morning around 8.00. Humayun Tomb closing time- begins around 6.00 p.m in the evening. The tomb remains open for visitors all throughout the week.
Humayun's Tomb entry ticket price stays the same at INR 35 each. Howver, if you are an international visitor, the Humayun's Tomb ticket price is INR 550. The entry is free for children under the age of 15.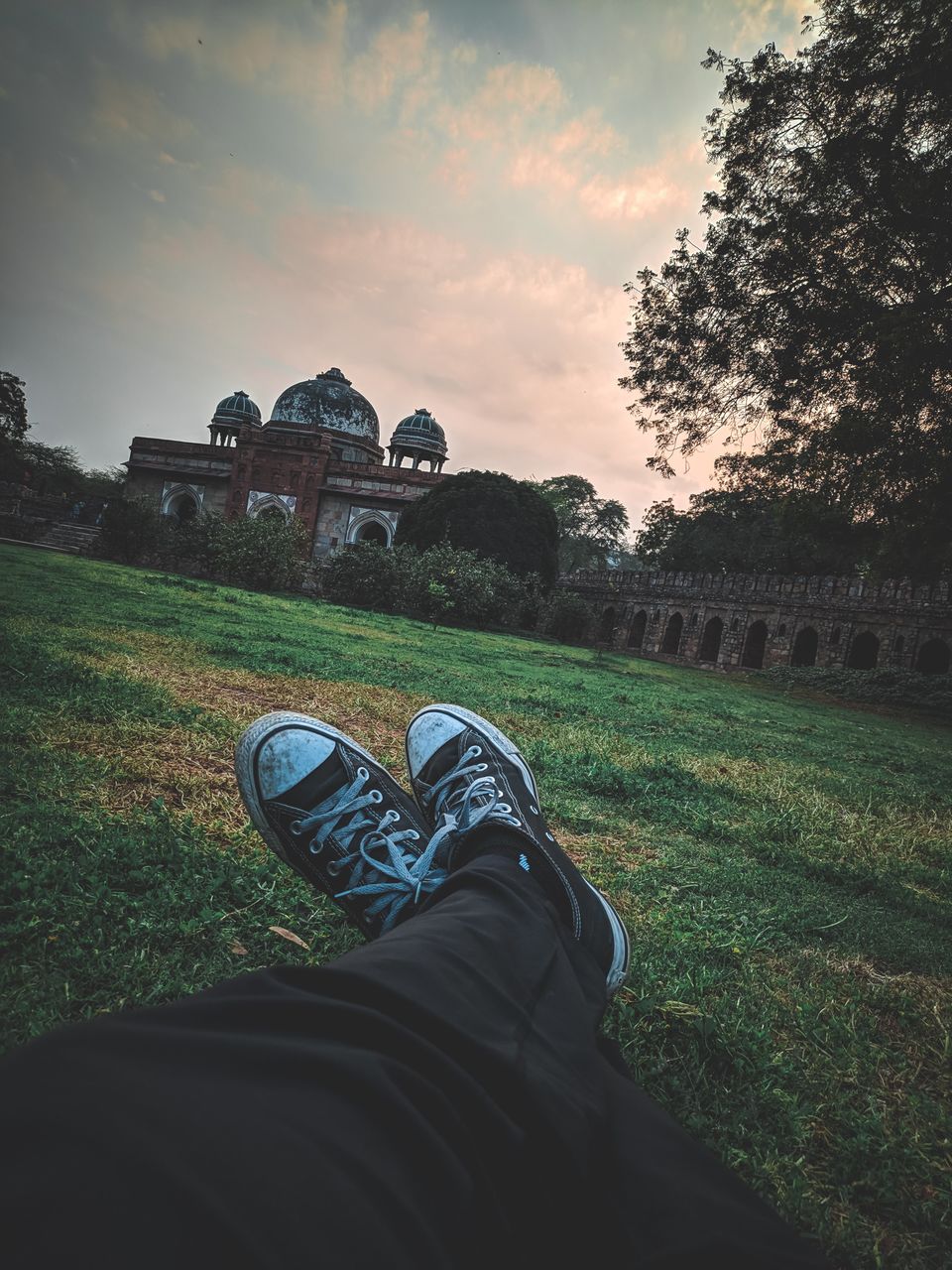 So, After visiting all three awesome architecture in a single day. Relaxed a bit in a garden of humayun tomb.
Took a metro to jama majid for their famous food :D
One can reach Jama Masjid by hopping on a Delhi metro train. The mosque has a station by its own name on the Heritage Line of Delhi Metro. One can also get down at Chawri Bazar metro station on the Yellow Line and either walk or take a cycle rickshaw to reach the mosque.
Started from Cool Point Shahi Tukda.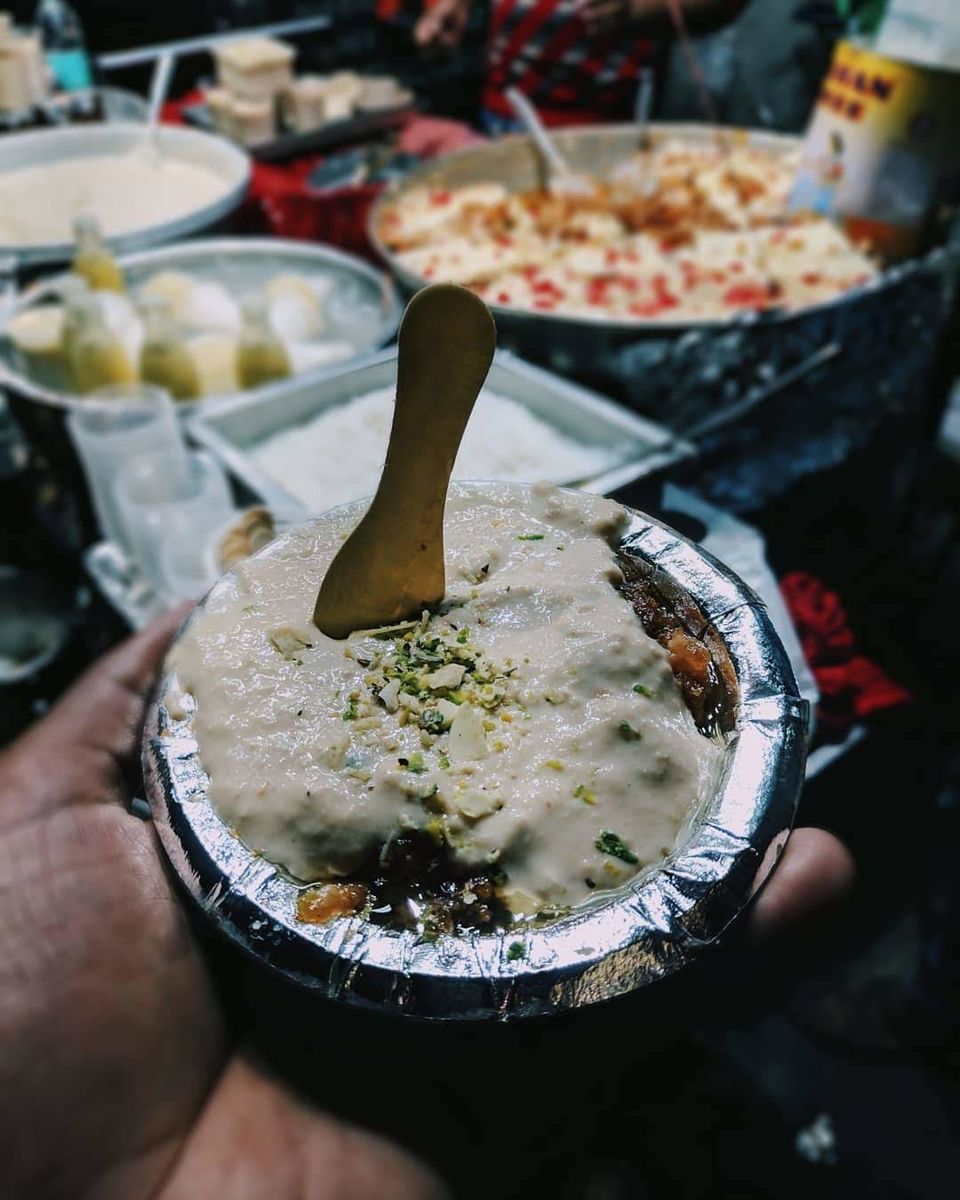 It is one of the oldest hidden gems of Old Delhi that makes the best Shahi Tukda in Delhi.
They also serve Kheer Afoora which is the creamiest kheer you will ever come across along with some savoury stuff like Puri sabzi .
Location ???? : jama masjid delhi
Price : 50rs
Rating - 5/5 ????.
Followed by my famous kebabs of all time.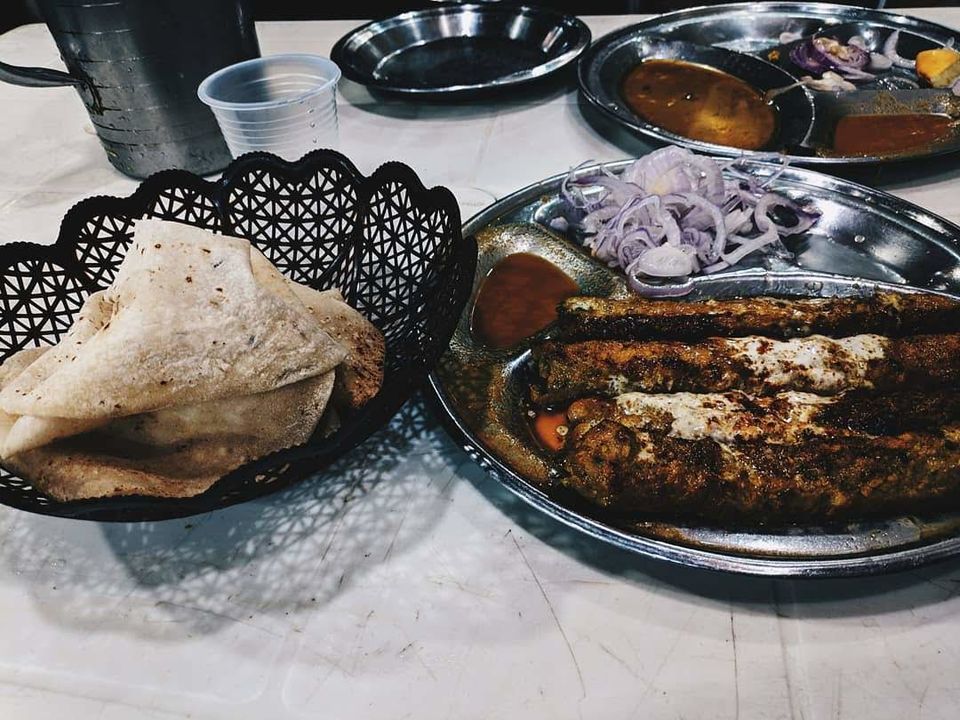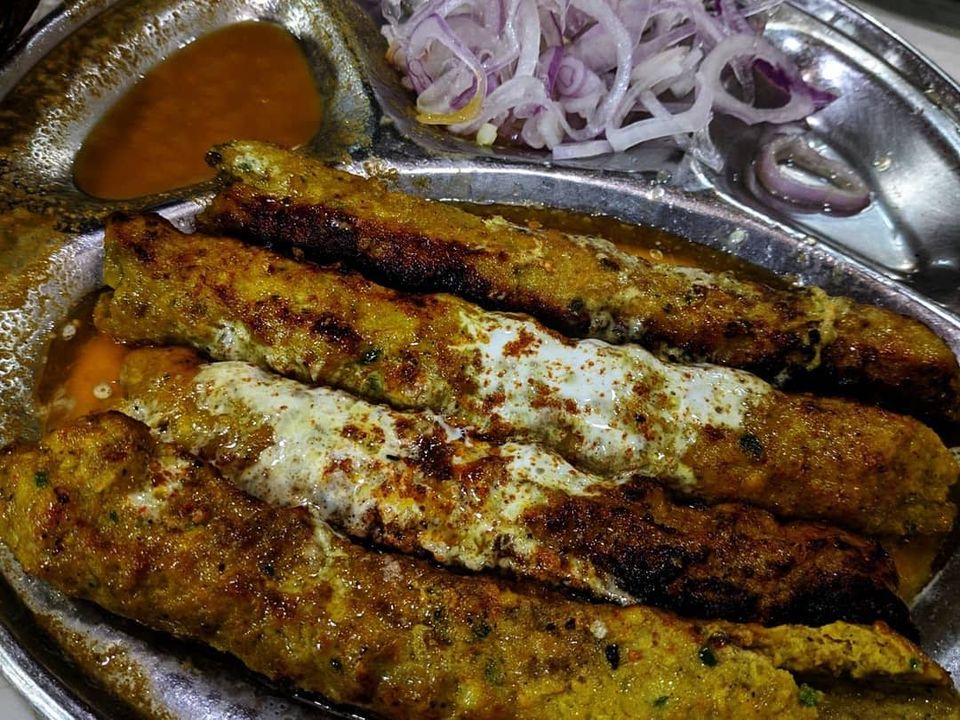 ❌KEBABS
About 600 meters from Jama Masjid, on the Matia Mahal Road, I'vespotted a shop run by an old man, who was chopping chicken with a cleaver behind his huge kadhai. In the same kadhai, sometime later, he made some very juicy and crispy fried chicken that left us craving for more. Don't miss this one, when visiting Dilli 6, for it will make you forget KFC,i promise.
Location ???? : Jama masjid delhi
Price - 25rs for kebab and 5rs for rumali roti
Rating 5/5. ????.
AMONG THE MOST REVERED SPIRITUAL CENTERS OF DELHI
Visited Bangla Sahib Gurdwara, its open 24 hours for everyone.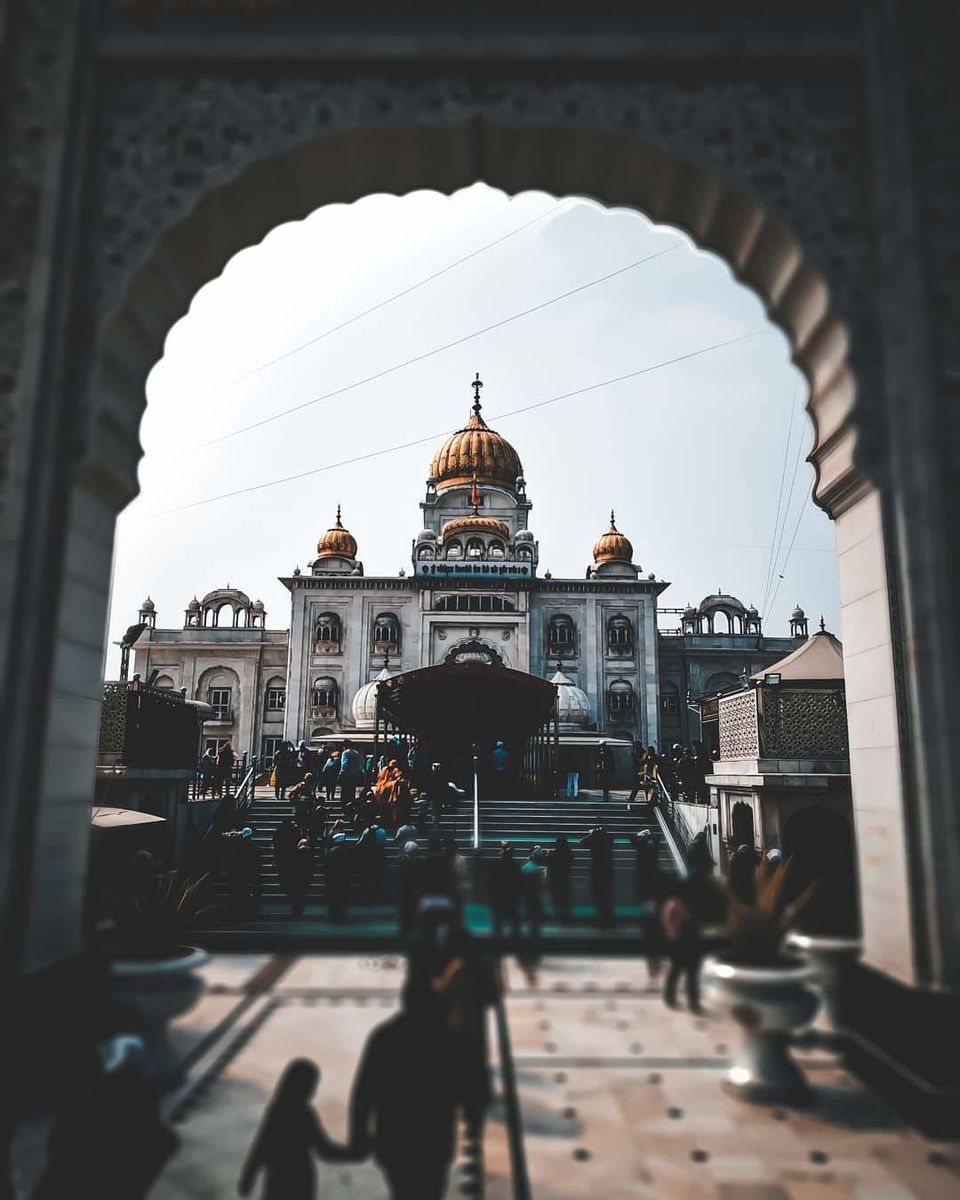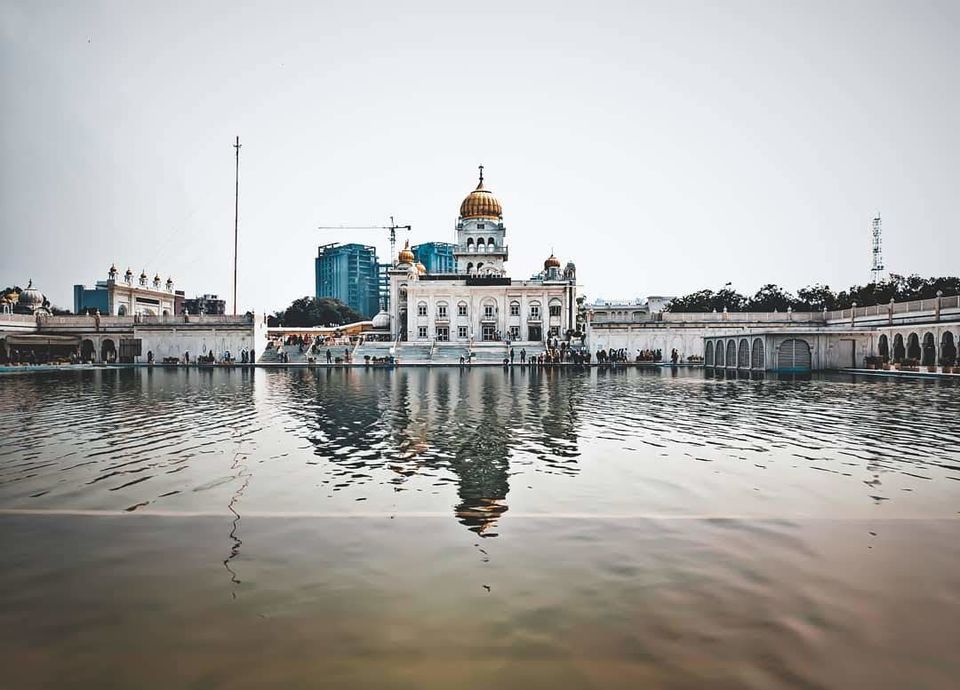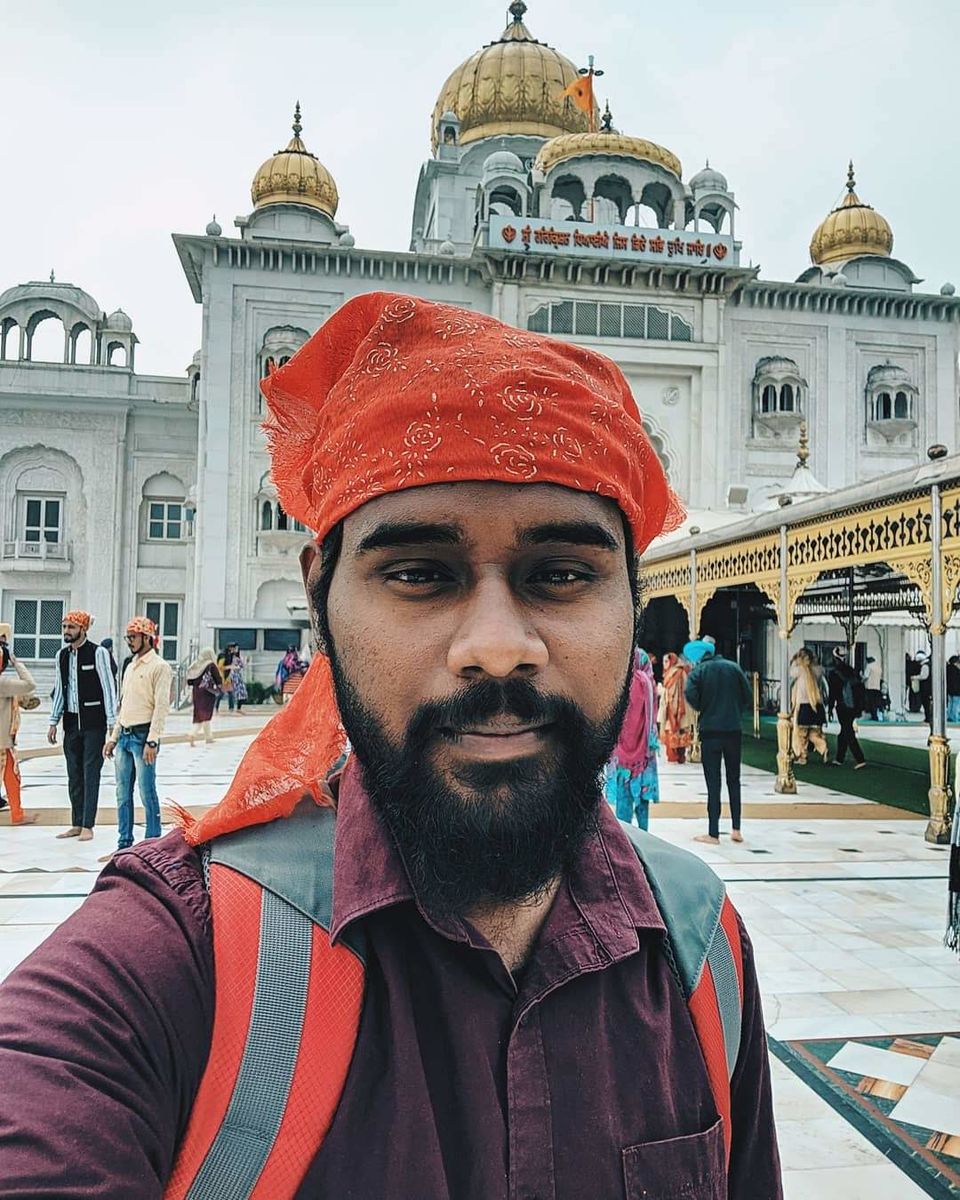 The Gurudwara premises include the main prayer hall (containing the Granth Sahib, the holy book of the Sikhs), the water tank in the middle, a library, a museum, a hospital, a school and an art gallery. As similar to all gurudwaras, langar is served in the Bangla Sahib where everyone irrespective of religion, caste or creed is welcome to share a meal.
Few important information for visitors are:
The gurudwara is open 24 hours, all days of the week.
Entry is free.
You are required to dress modestly and keep your head covered inside the gurudwara premises.
You are required to remove your shoes before entering the gurudwara.
On the birth anniversary of Guru Har Krishan, special gatherings and prayers are held.
The nearest metro station is Patel Chowk which falls on the Yellow Line of the Delhi Metro.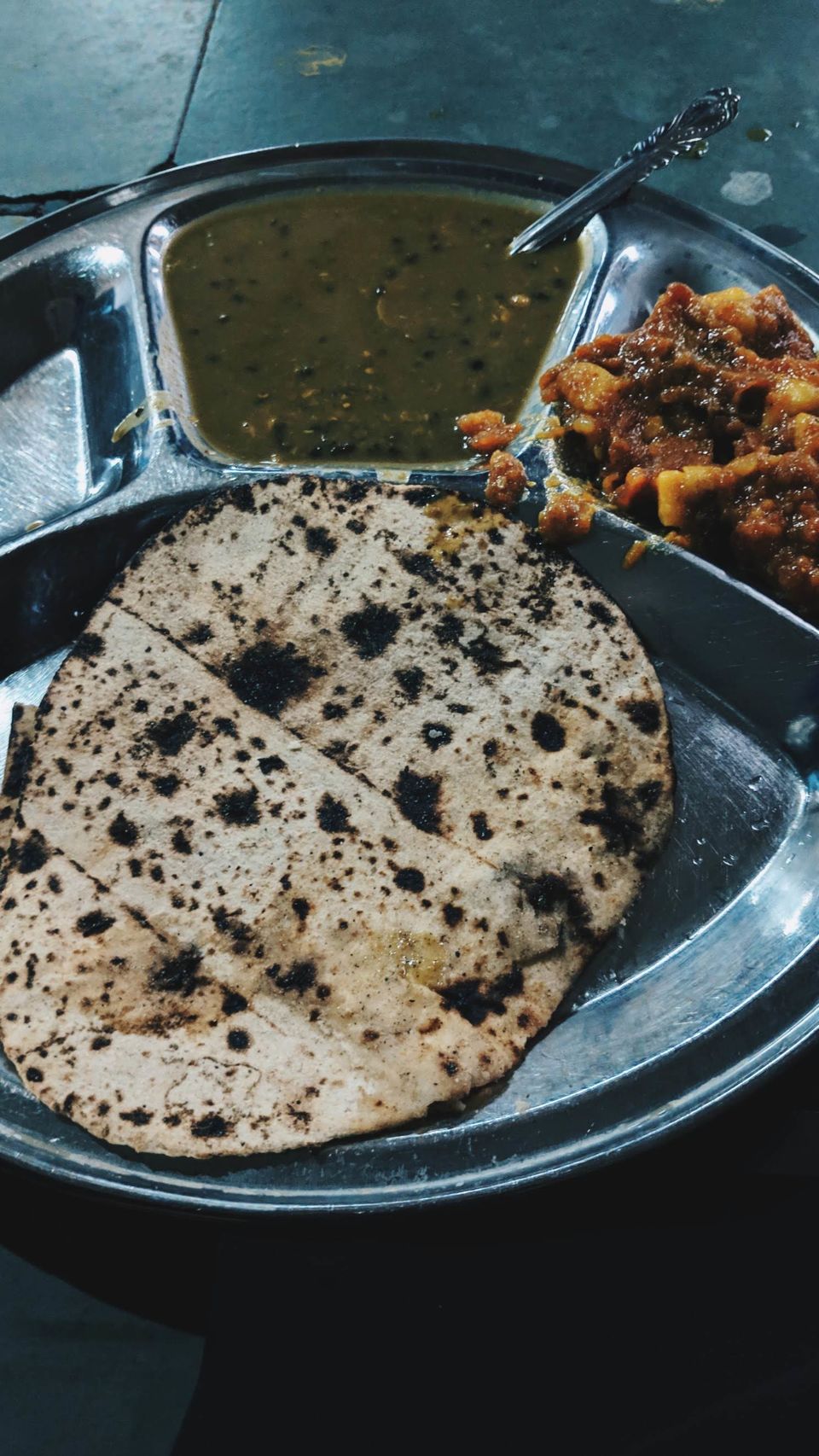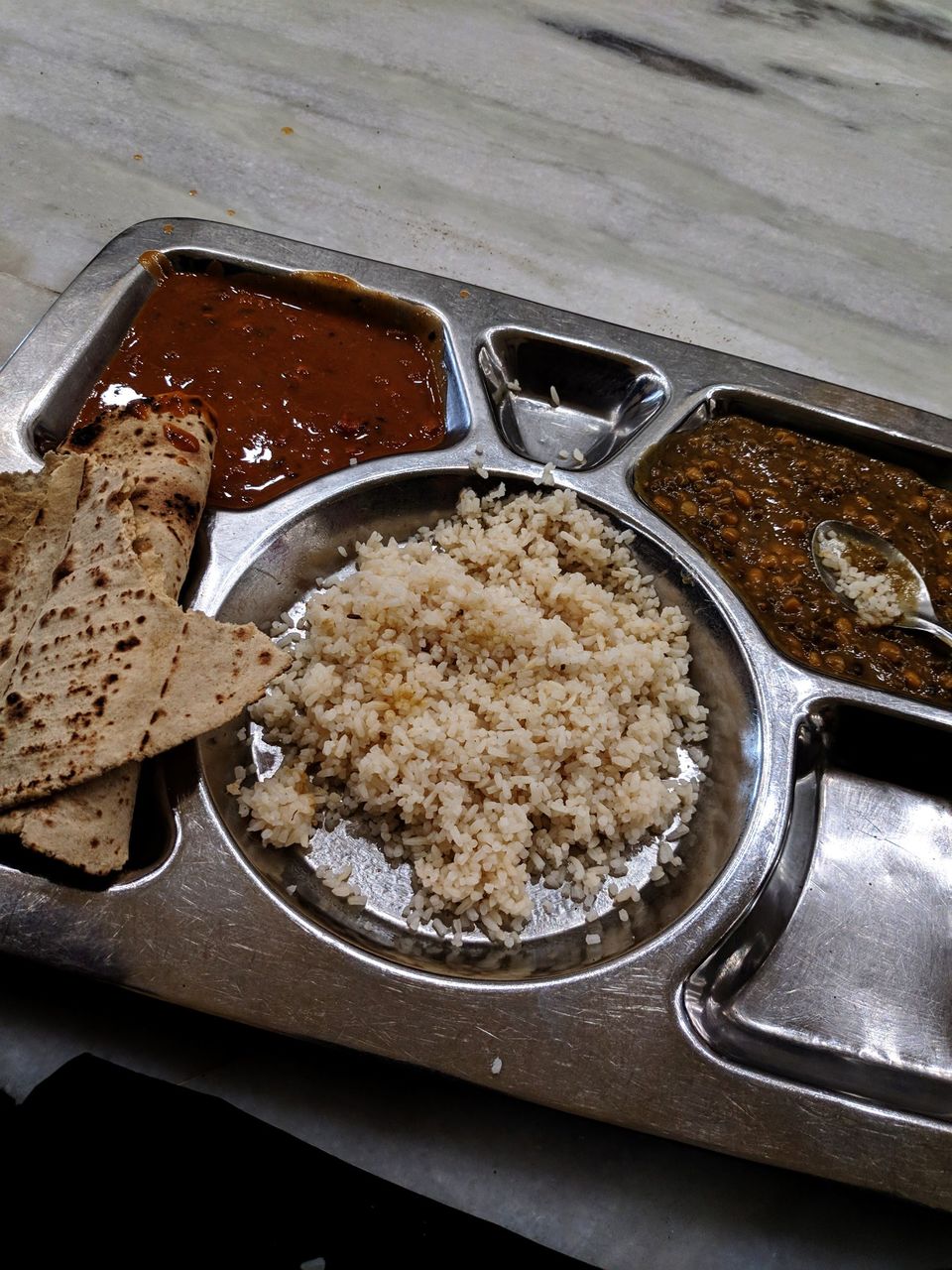 My next destination was jantar mantar which is just 1kms from bangla sahib you can either walk till there or take an auto if you're tired enough.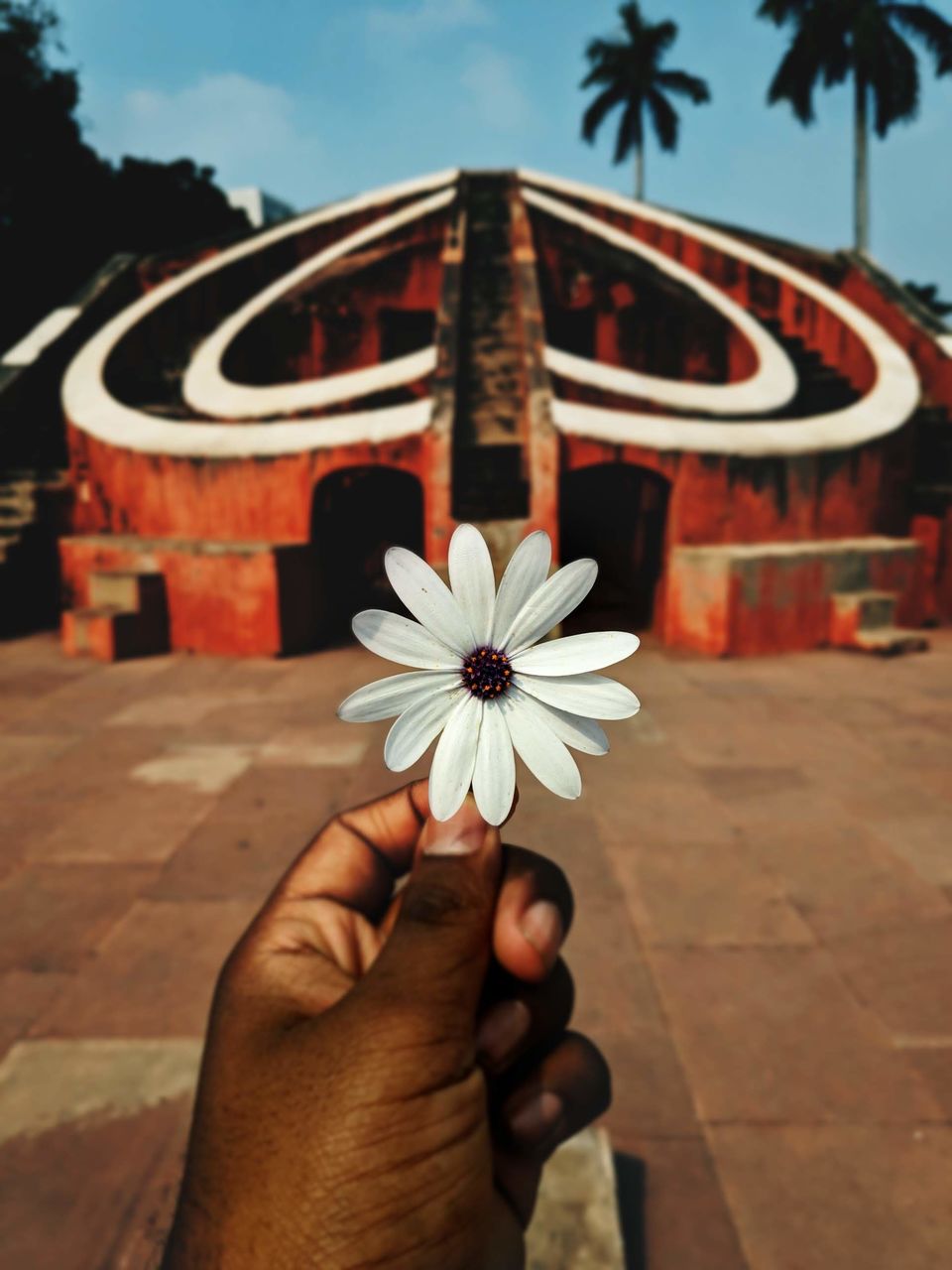 If you love astronomy then Jantar Mantar is the perfect place for you as it houses various astronomical instruments. It is considered as one of the largest observatories ever built.
Visiting Hours:9:00 a.m.- 4.30 p.m.
Entry Fee:
Indians: Rs. 40
Foreign Tourists: Rs. 200.
Again i tried to cover atleast three places in a day. So, my next destination was nothing sort of an amazing monument. it's Agrasen ki baoli.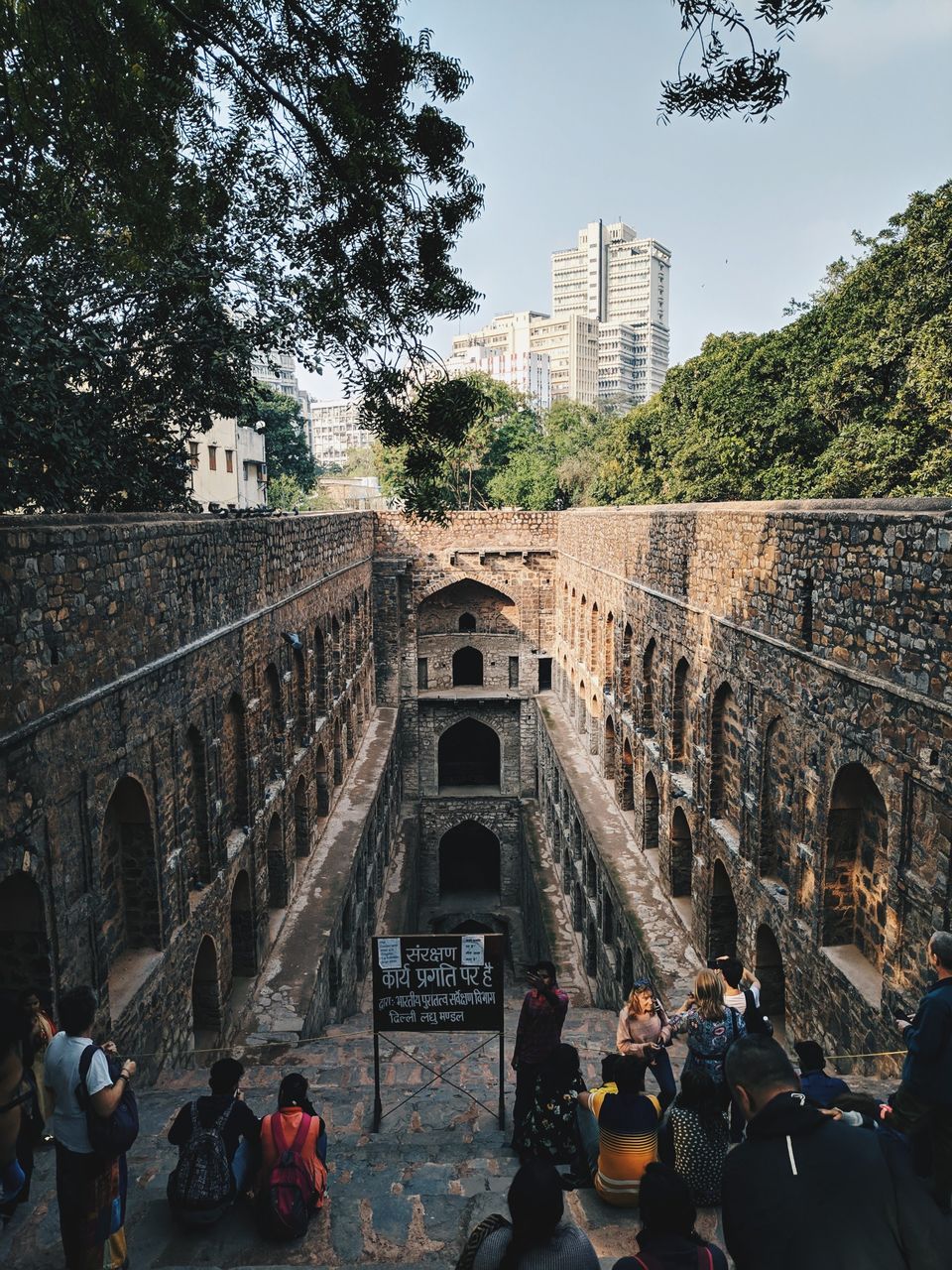 After wandering around all these three places it was 5 o'clock in the evening and i still had time to pass till its dinner time so i googled about the places around me to hangout then i found this Oxford Bookstore in Connaught Place.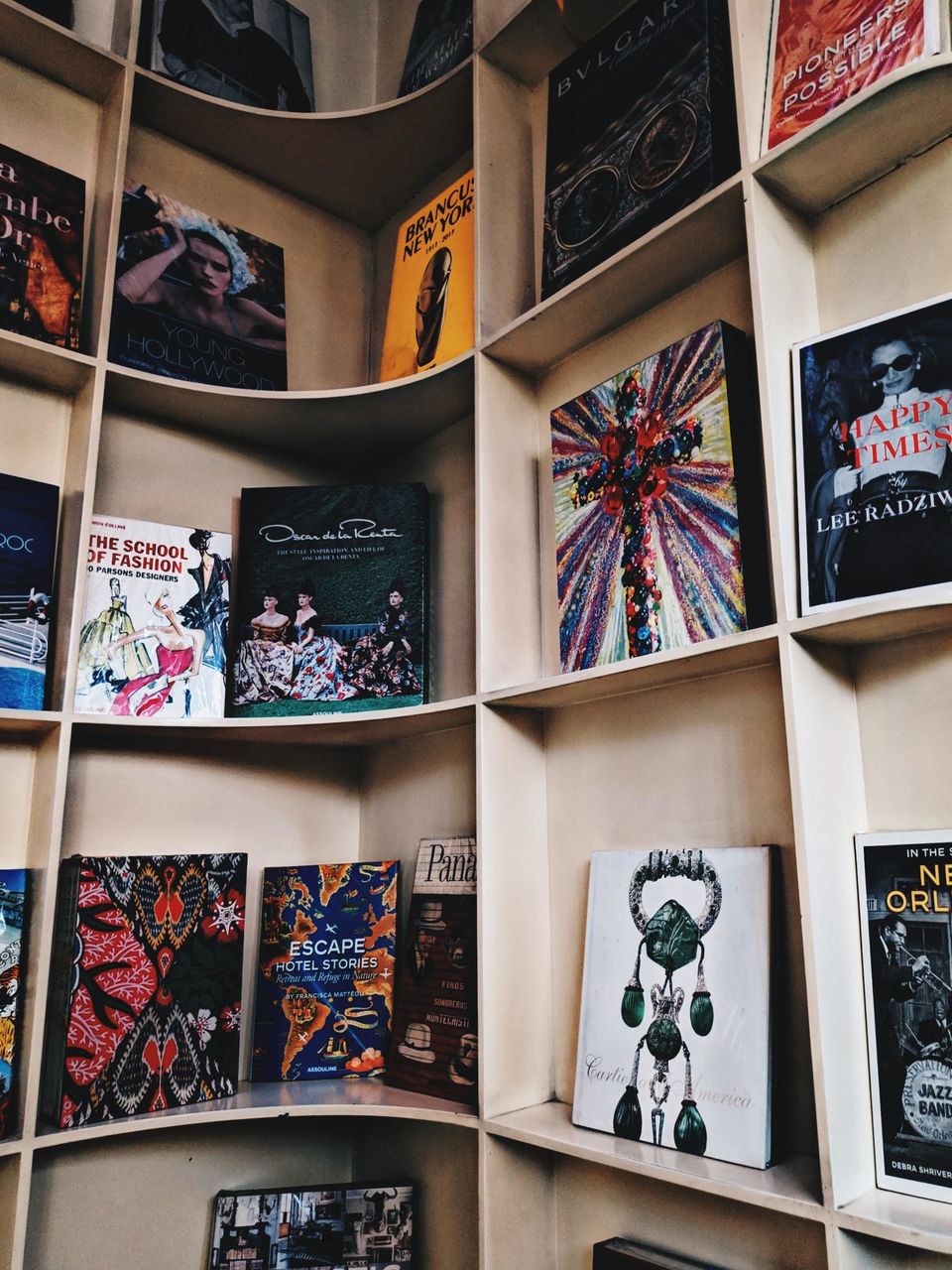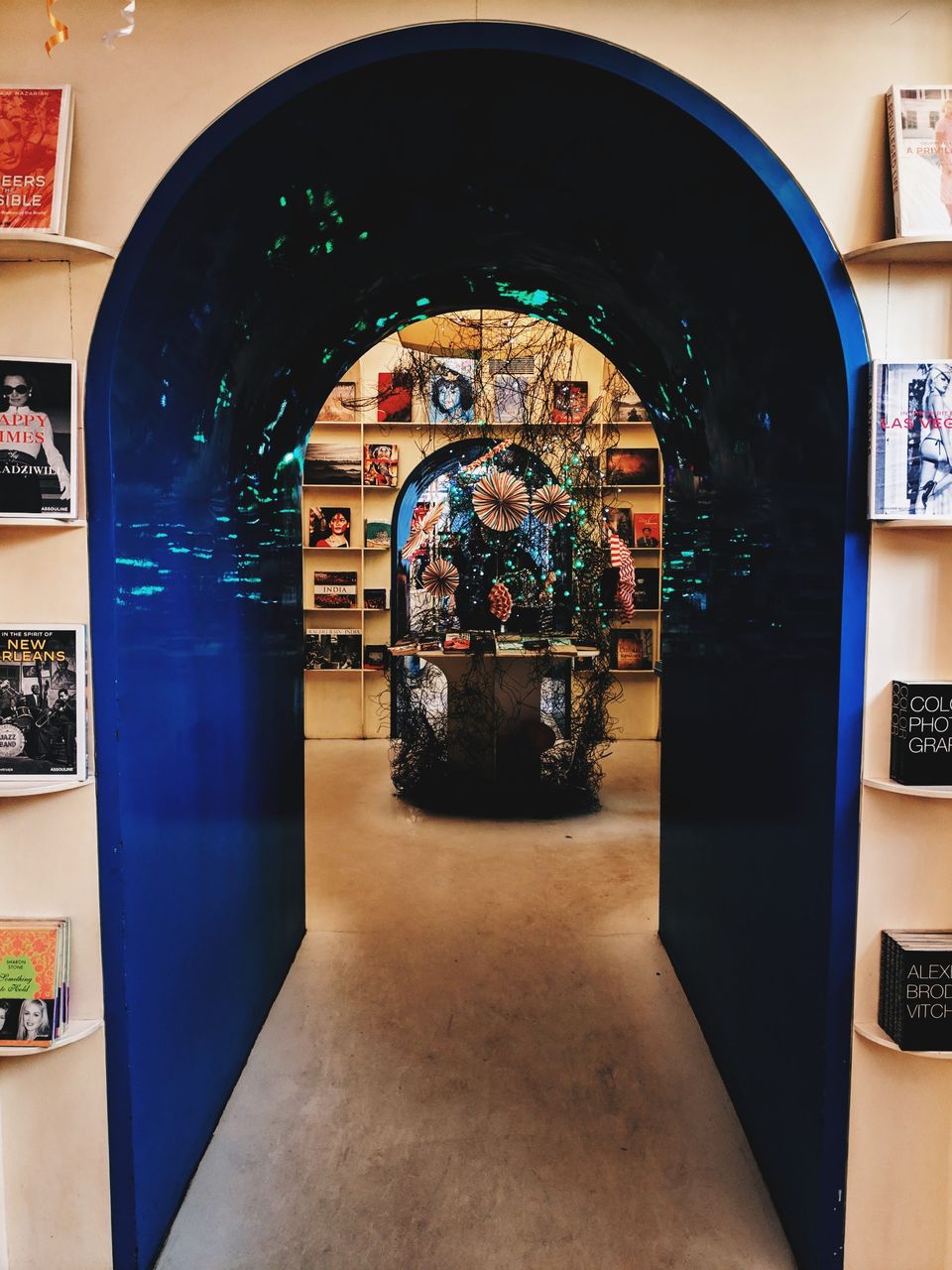 I was looking for a quiet place to enjoy some food and stumbled upon this place. From the name i thought it should be an ideal place. To my shock, this place was buzzing despite with people chattering, mostly students.
Its a book store with cafe. Rates are reasonable as comoared to other place in CP. Service is slow and even the food served is average.
After spending one hour there it was finally a time for some snacks and it has to be chandni chowk's market.
Note - Most of the famous stalls closes before 7Pm so be there before that. i have reached at around 8 Pm still managed to gets my hands on some water mothering foods.
My stop was this famous "Old Famous Jalebi Wala"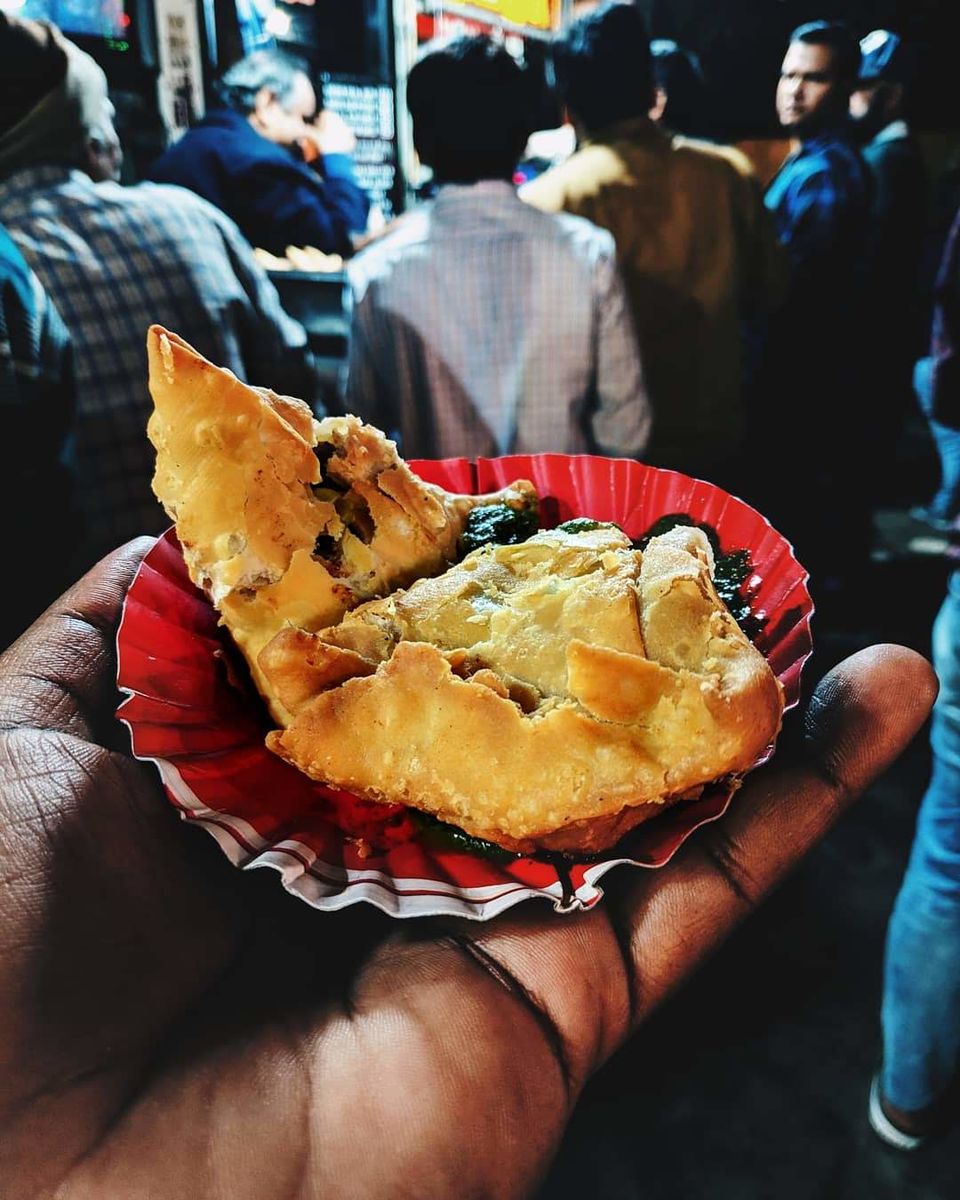 Heard so much hype about this place for matarl/aloo samosa and jalebi with rabri. Honestly, it doesn't taste good bekar ka overpriced.
25rs for one small samosa and 70rs for one jalebi.
Next was Natraj Dahi Bhalla Corner.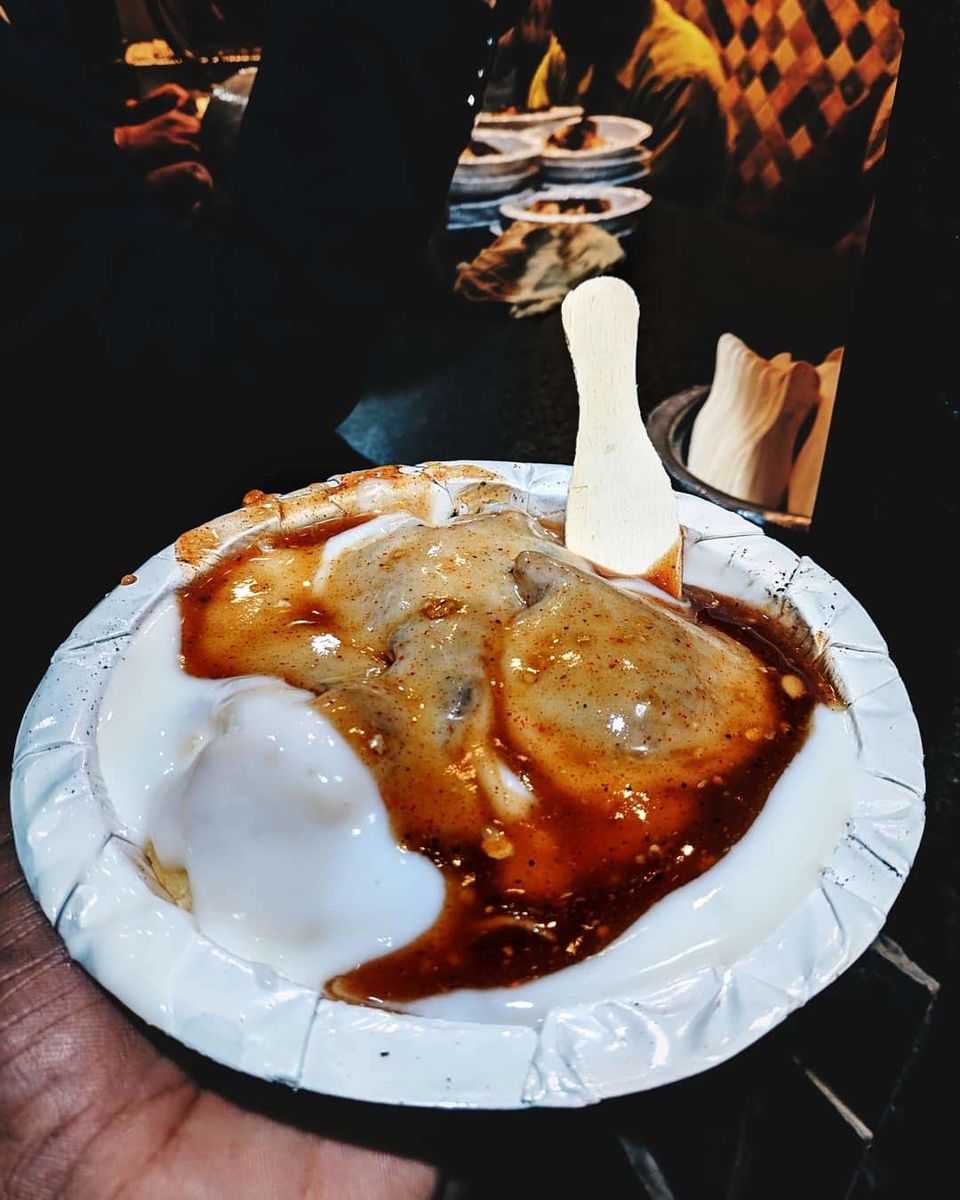 Natraj has been selling only two items ever since its nascence in 1940: Dahi bhalle and Aloo Tikki. Their Dahi Bhallas are so famous that people keep coming back for more once they've tasted it. The sweet-sour dahi here is blended with peppery masala and makes a perfect combination with the soft and crisp bhallas. .
Location ???? : Chandini chowk Delhi
Price - 50rs.
Rating - 4/5 ????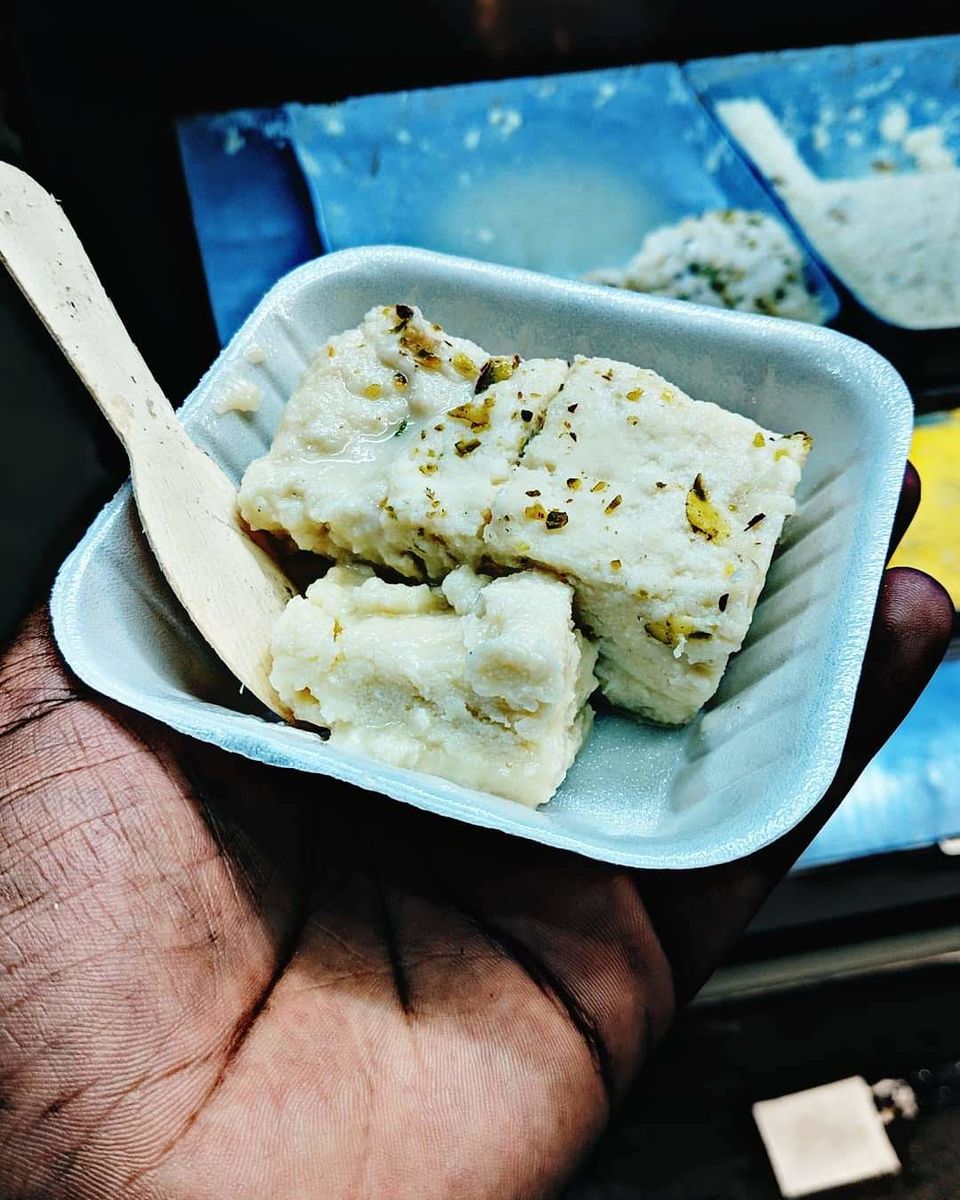 ❌ HAZARI LAL JAIN KHURCHAN WALE
Khurchan in Hindi translates to leftovers. Keeping up with the name, this shop is dedicated to making products only out of khurchan. They make creamy desserts from the reduction of boiled and sweetened milk. The popularity of this shop has surpassed the delicious taste of its desserts and one complete wall is hung with pictures of famous celebrities who've visited the place.
Location ???? : Chandini chowk delhi
Price - 60rs
Rating - 5/5 ????.
Next day was my last day in Delhi so it was a day to not to leave any stones un-turn.
Started my day with the lotus temple.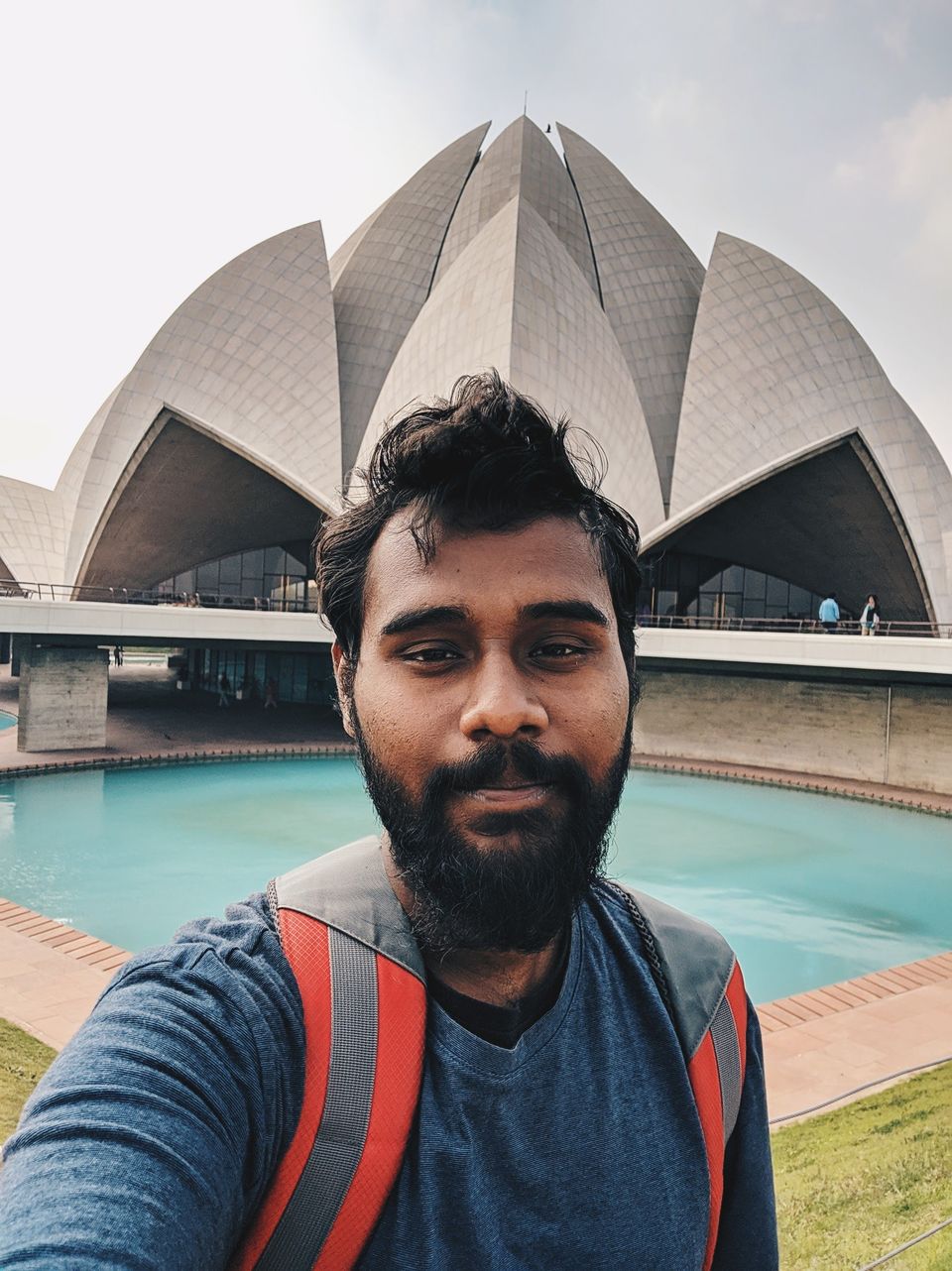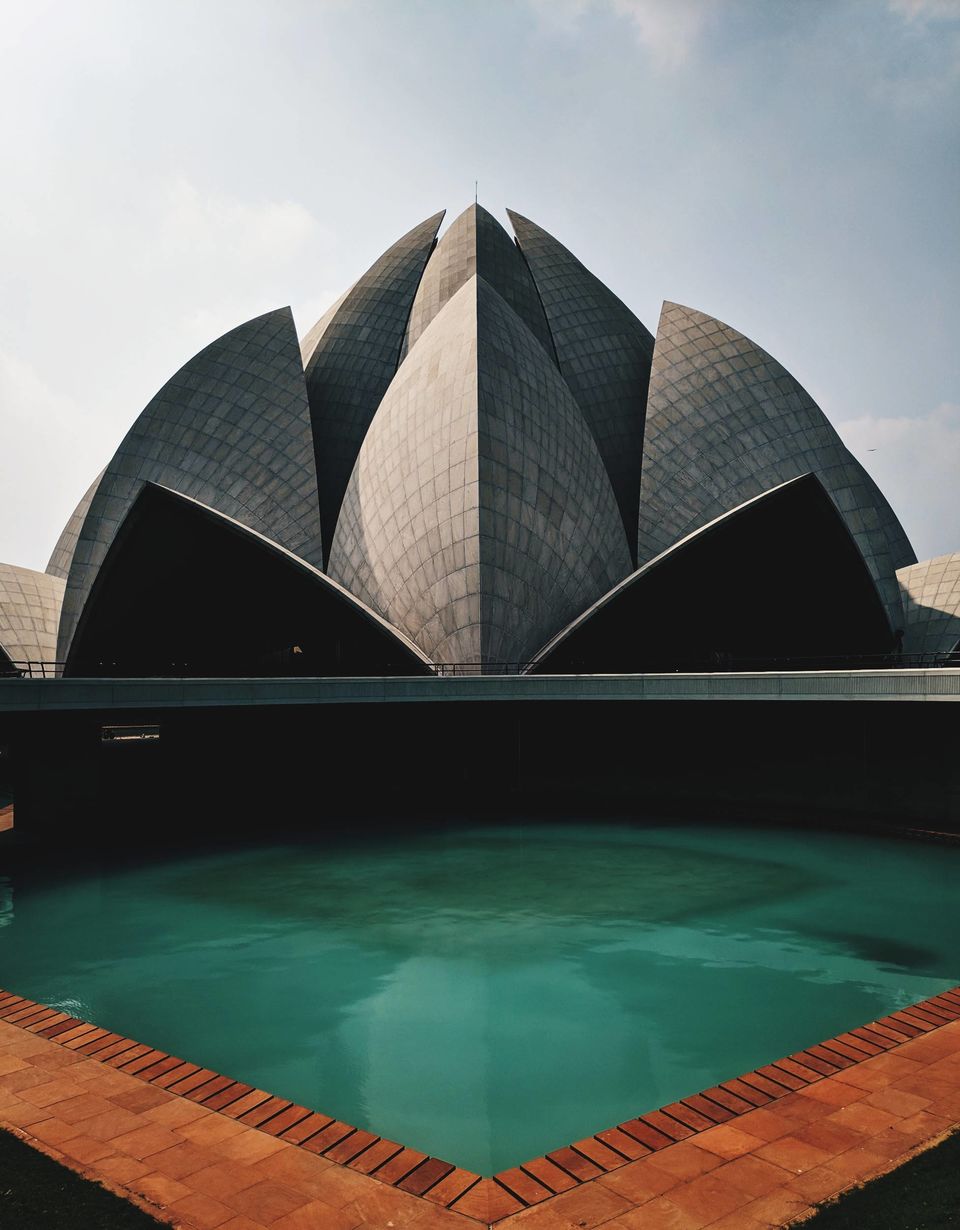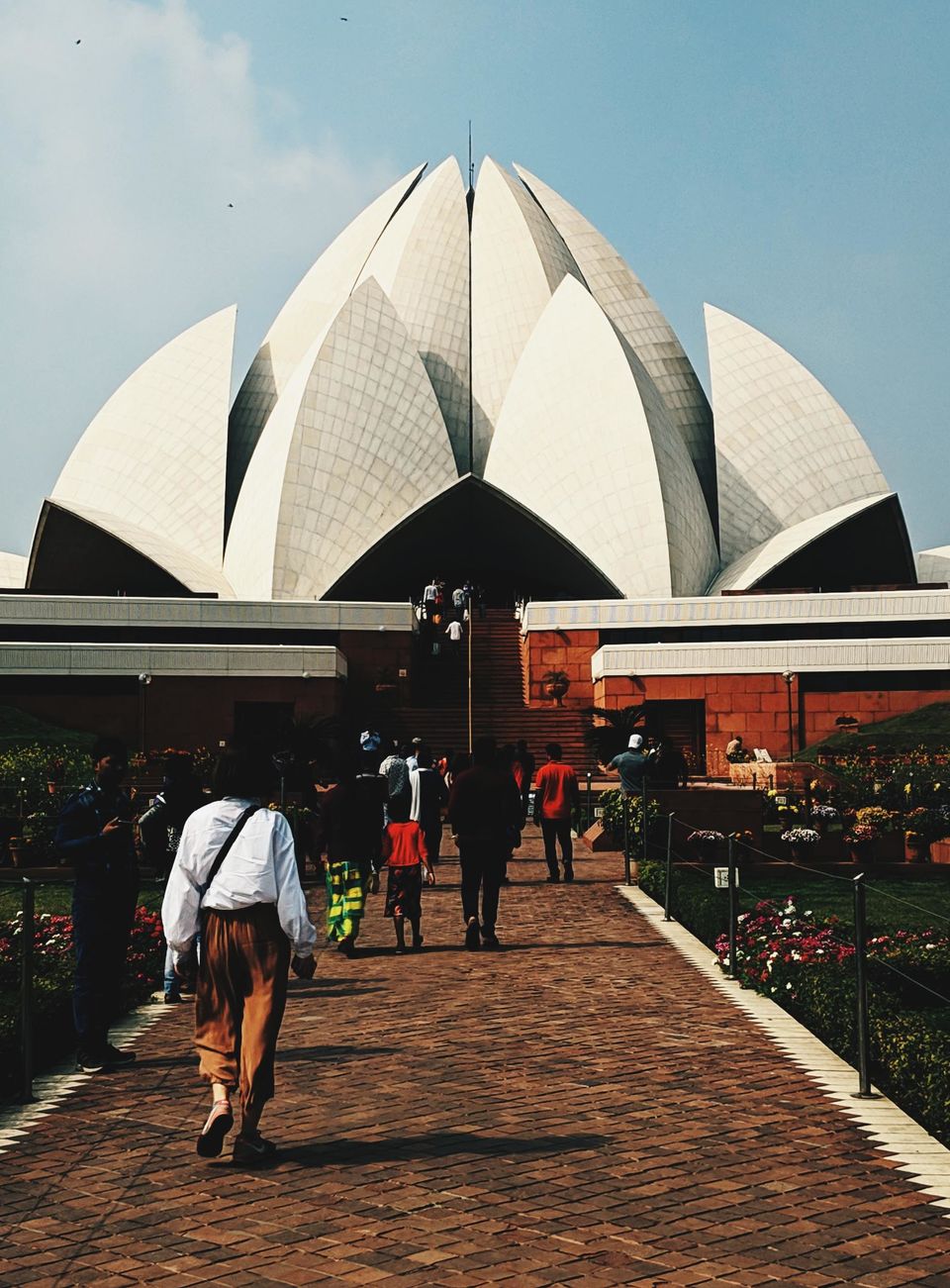 Lotus Temple belongs to the Baha'i Faith. Baha'is claim their religion to be an independent Abrahamic World Religion with its roots in Shia Islam. Lotus Temple is not an exact copy of Opera House (Sydney, Australia). Baha'is build their temples to attract people of other religions to their faith.
Except on monday its opened all day of the week.
Lotus temple to india gate is merely 8Kms. i took the sharing auto.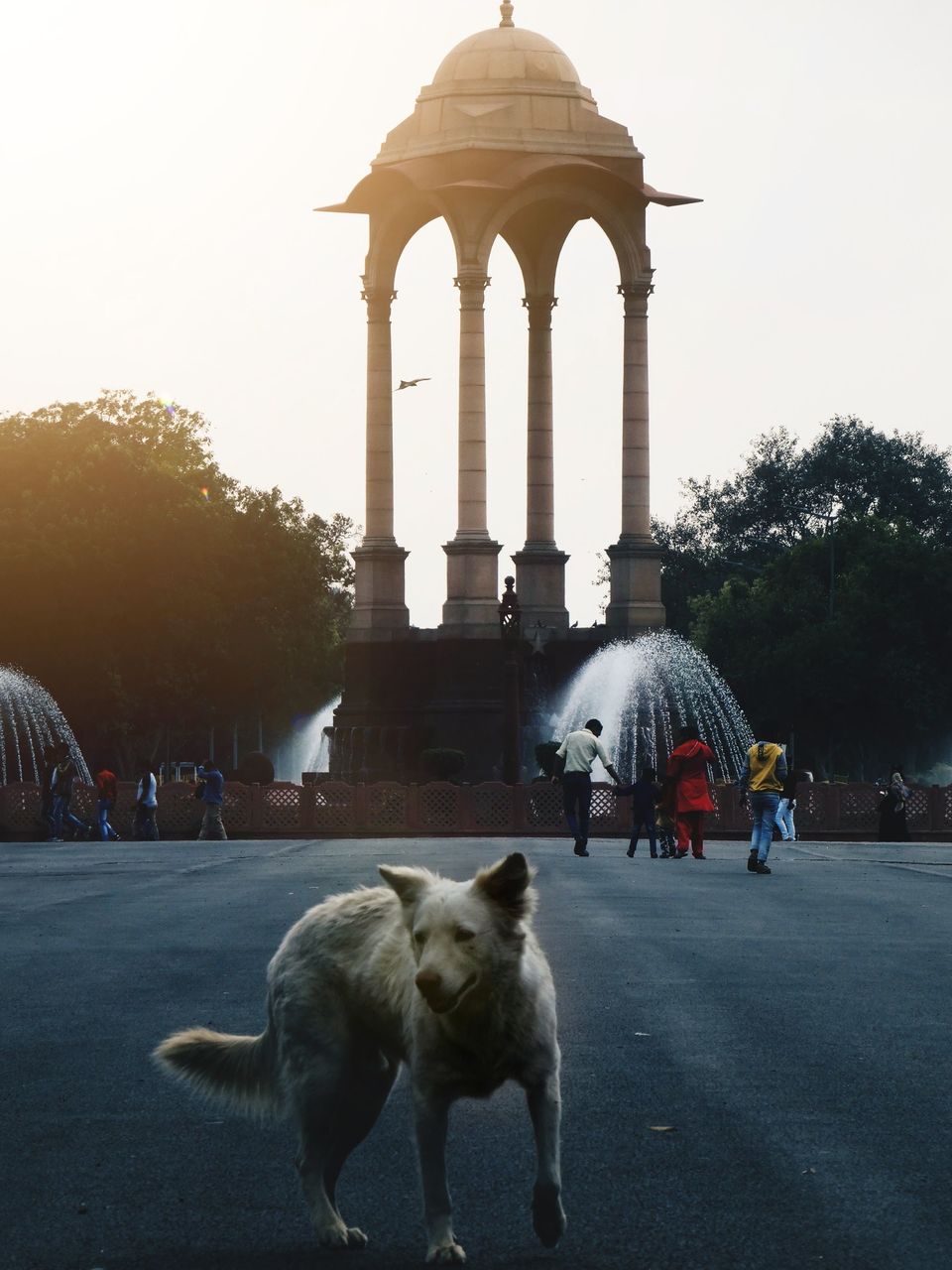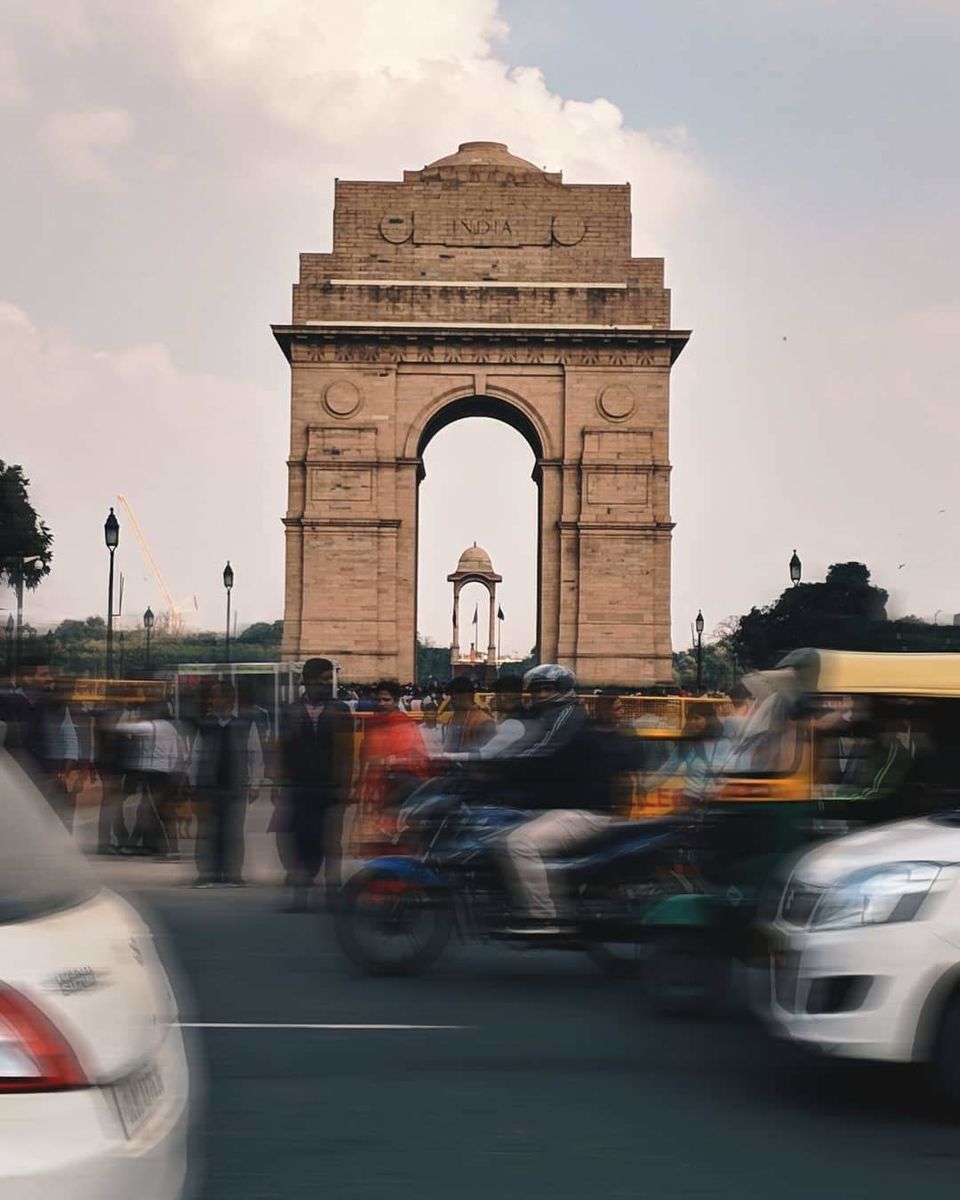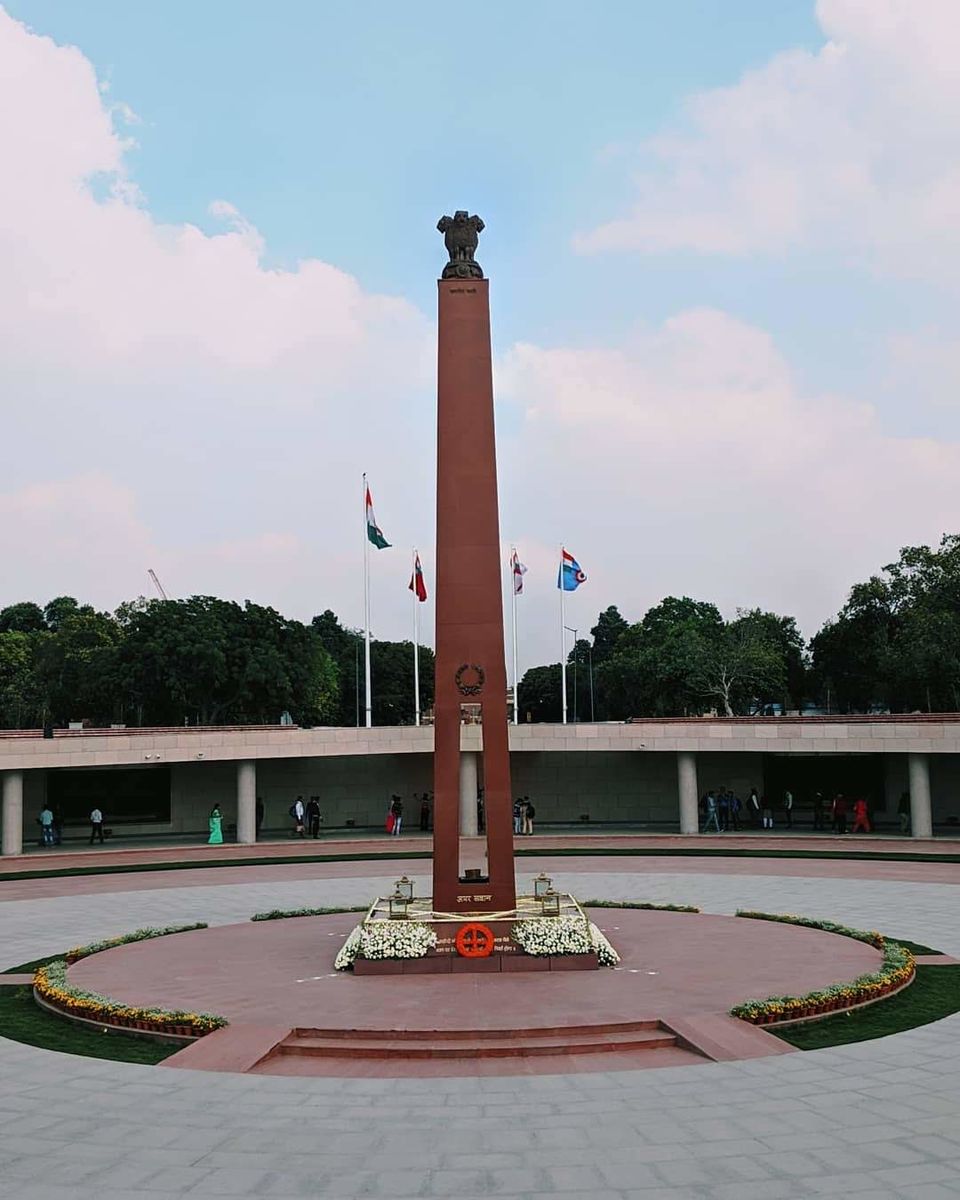 The iconic India Gate, an arch gate made using sandstone, is a war memorial situated in the Rajpath area, Delhi. It was built to commemorate the Undivided British Army (also known as British India Army) soldiers who laid down their lives during the First World War and the Third Anglo-Afghan War of 1919. This imposing structure is one of the largest war memorials in the country with the names of over 13,000 soldiers written on it. Surrounded by lush green and well-manicured gardens, India Gate is a favorite spot among Delhiites, who enjoy their summer evenings and Sunday picnics here with families and friends. Formerly known as All India War Memorial, it is one of the top tourist attractions to explore once you check in at the hotels in Delhi.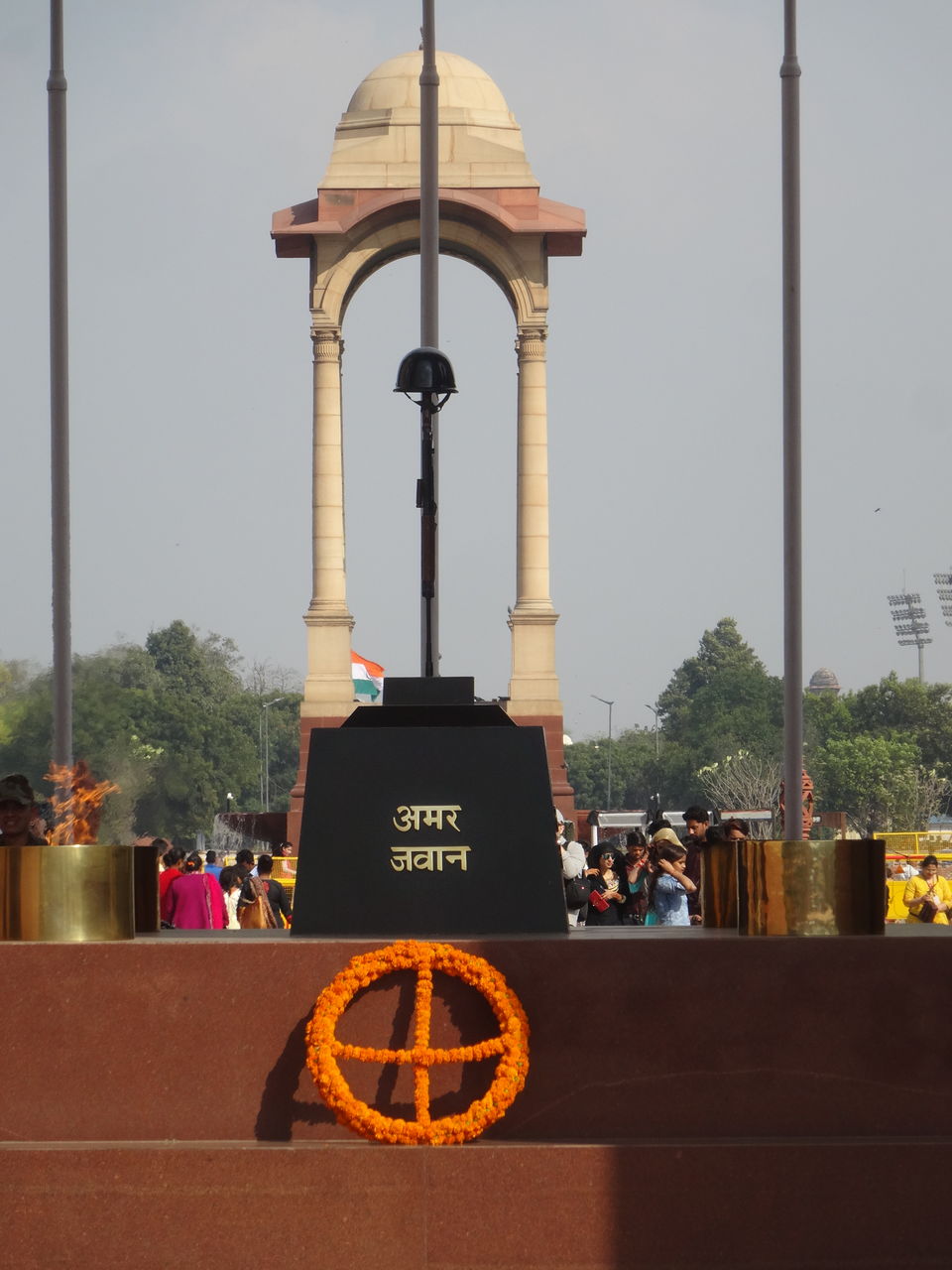 The names of the soldiers inscribed on India Gate include a female staff nurse who died during the war.
Then, Finally it was a time to visit the most awaited places of all time in delhi "Akshardham".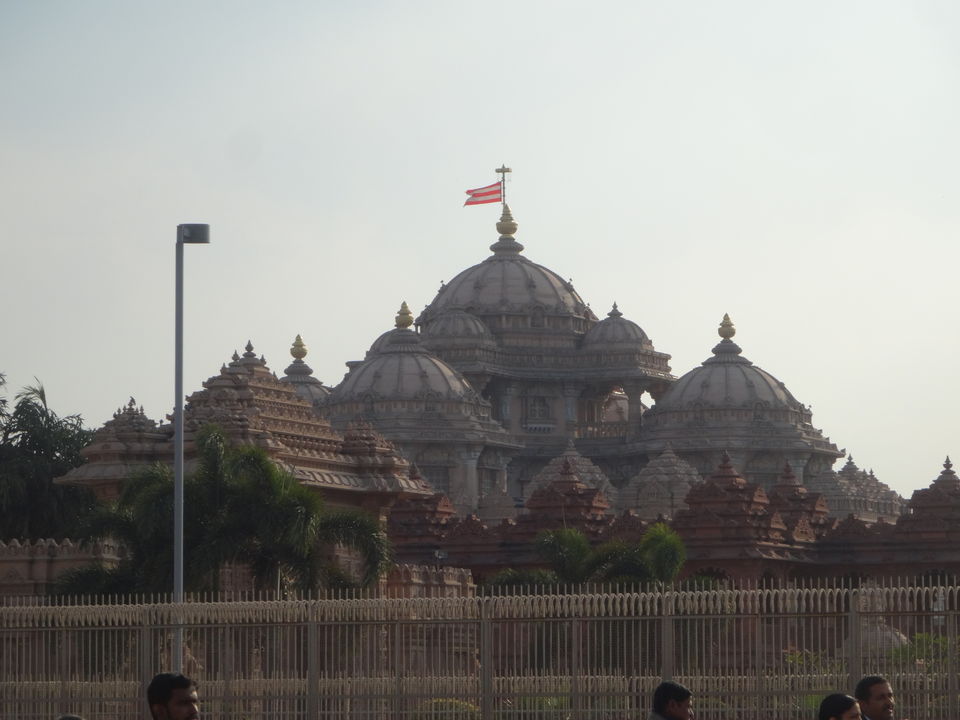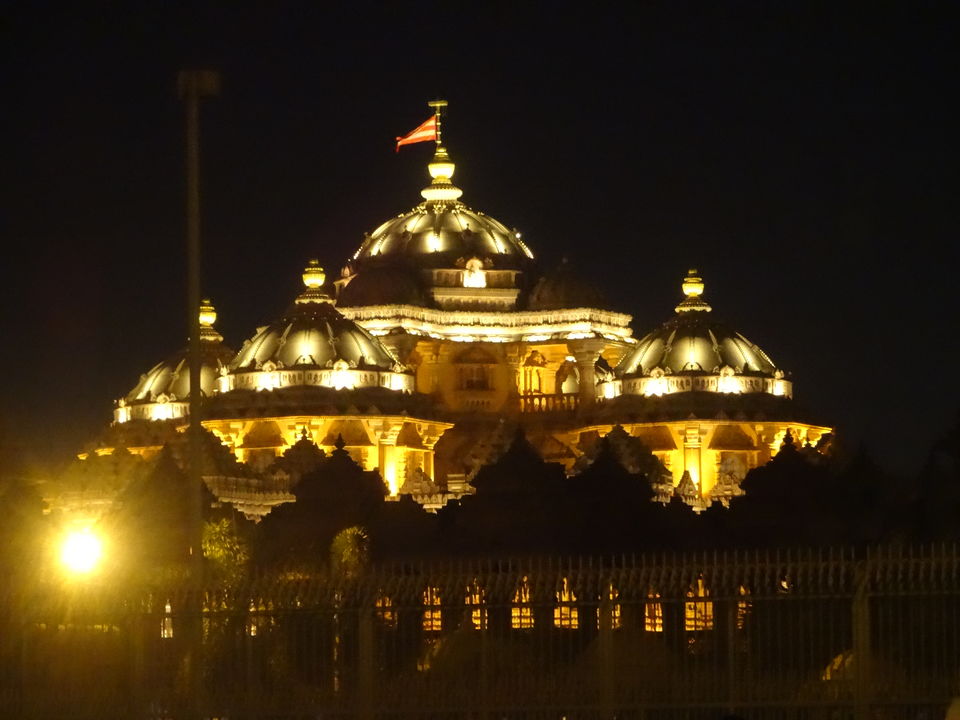 Akshardham complex is a Hindu temple and a spiritual campus located in New Delhi. The complex was constructed in 2005 in Noida Mor region of New Delhi. 70% of tourists who visit Delhi, visit this temple complex. Located on the banks of River Yamuna, this temple is a beautiful place for sightseeing, exploring and pilgrimage.
Best Time to Visit Akshardham Temple
The temple is open throughout the year. Since most of the exploration should be done on foot, it is better to avoid summer. Summer starts in March and ends in June. Summers are hot, humid and dehydrating. The monsoon season is the worst time to visit the temple. The best time to visit the temple is winter season, which starts in October and ends in February.
It is better to visit in the late afternoon, as you will have enough time to explore all the attractions and be at the musical fountain right in time for the show.
Cost of Exhibition
Adult - INR 170
Children below 11 years – INR 100
Children below 4 years – Free
Senior Citizen – INR 125
Cost of Musical Fountain
Adult – INR 30
Children below 11 years – INR 20
Children below 4 years – Free.
Last day in delhi it was then :) Finally an awesome trip to this place was about to end.
First stop was at Red fort.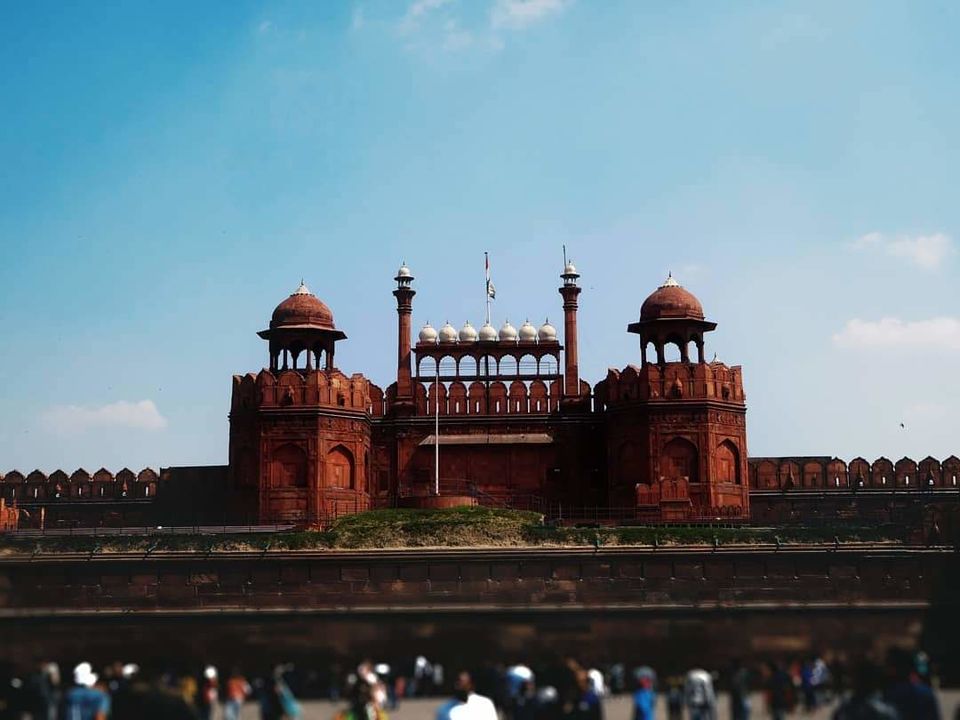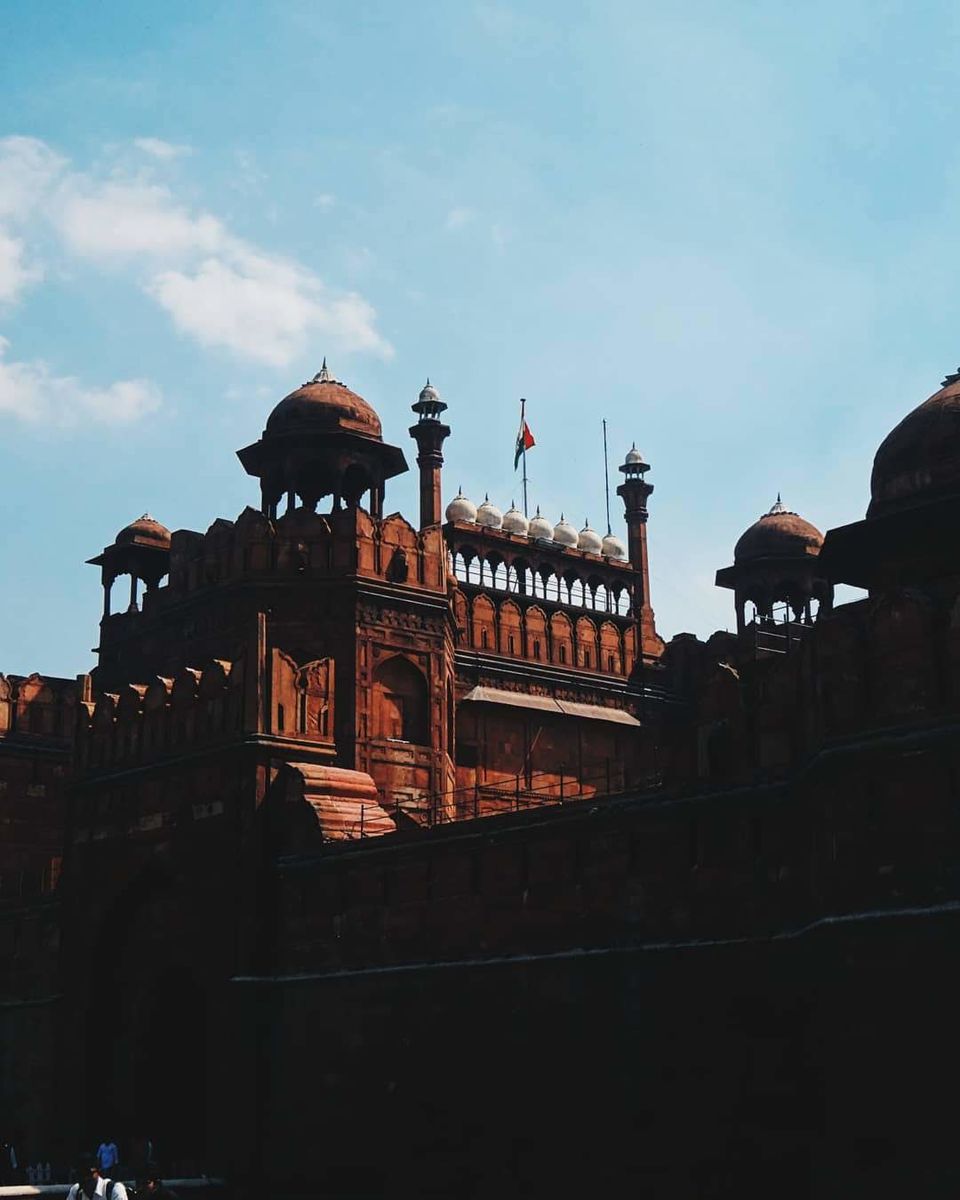 The history of red fort goes back to the year 1638. It was built by Shah Jahan when he took the decision to shift his capital from Agra to Delhi. Also called Lal Quila, it was under the Mughal Empire for around 200 years and after that it was taken over by the Britishers. Bahadur Shah Zafar was the last Mughal Emperor who was coronated here in the year 1837.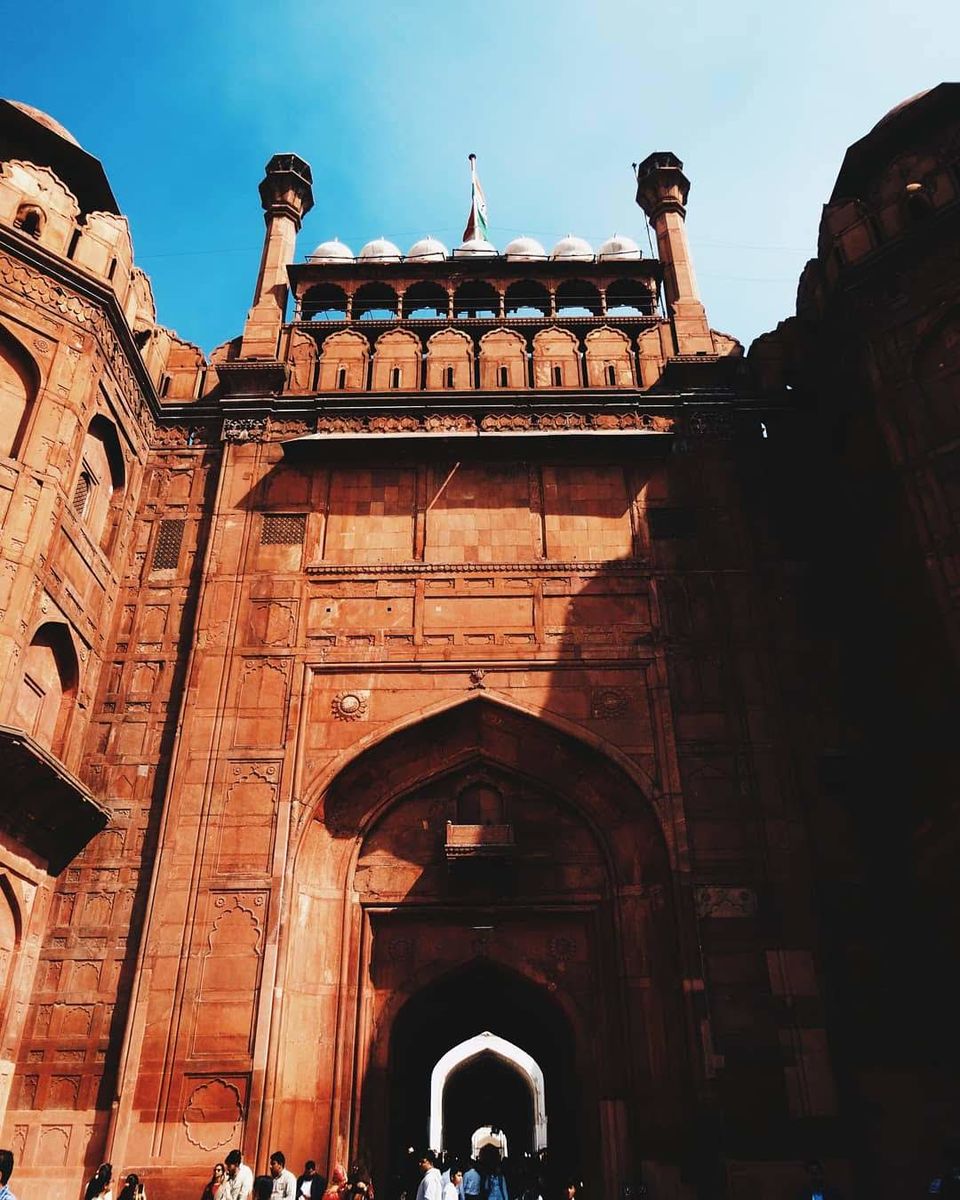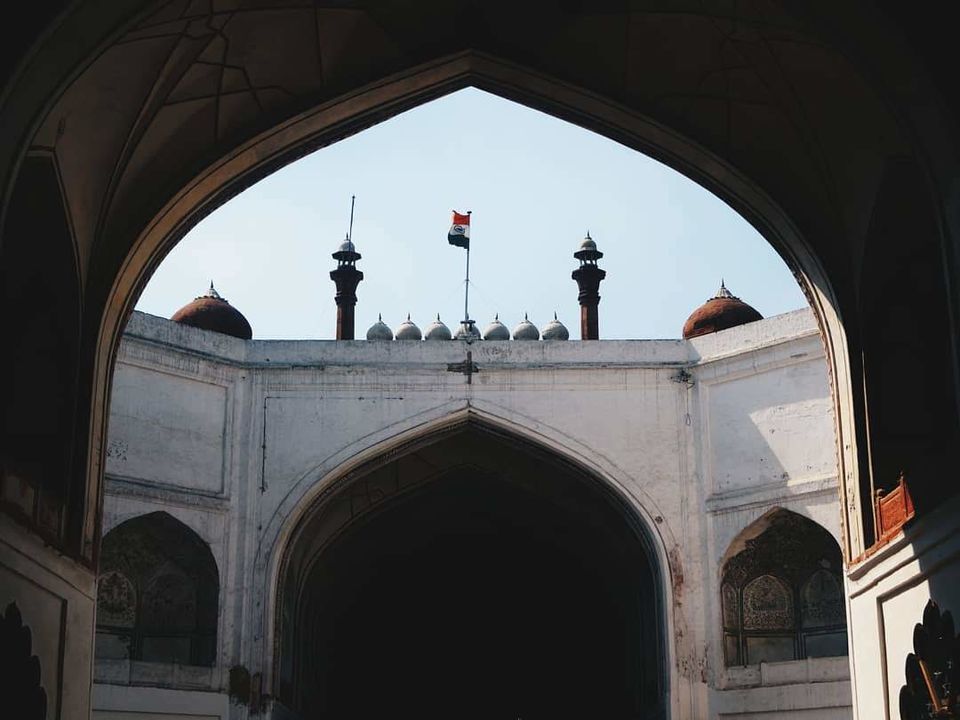 Red Fort holds an important place in the history of India. It is the fort where the National Flag of India was hoisted at the time of Independence. Till present, it is hoisted at the same place by the Prime Minister of India every year.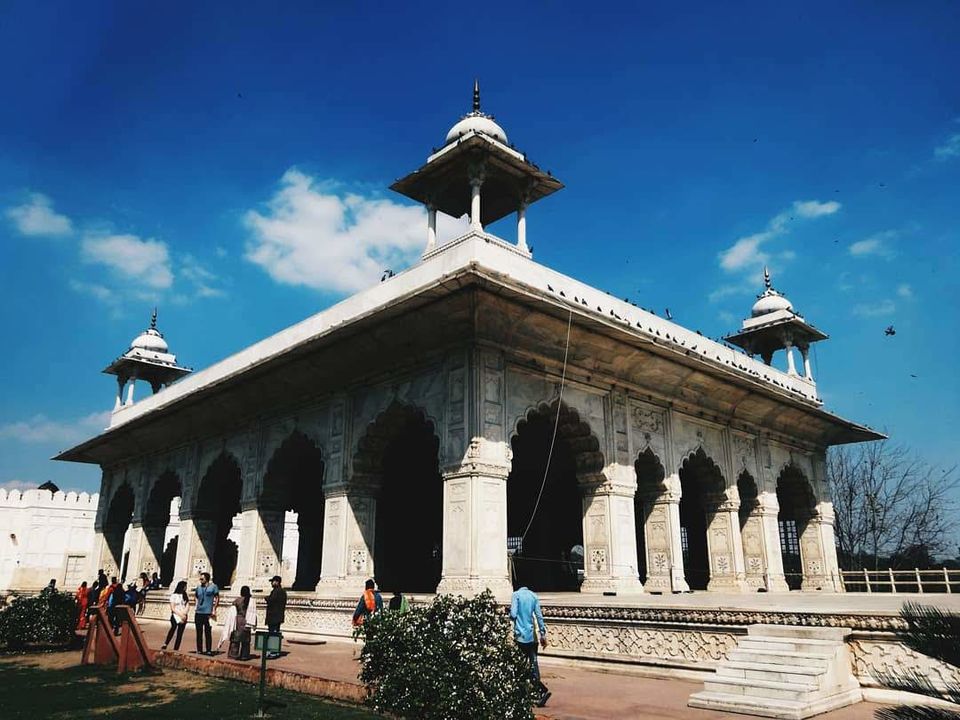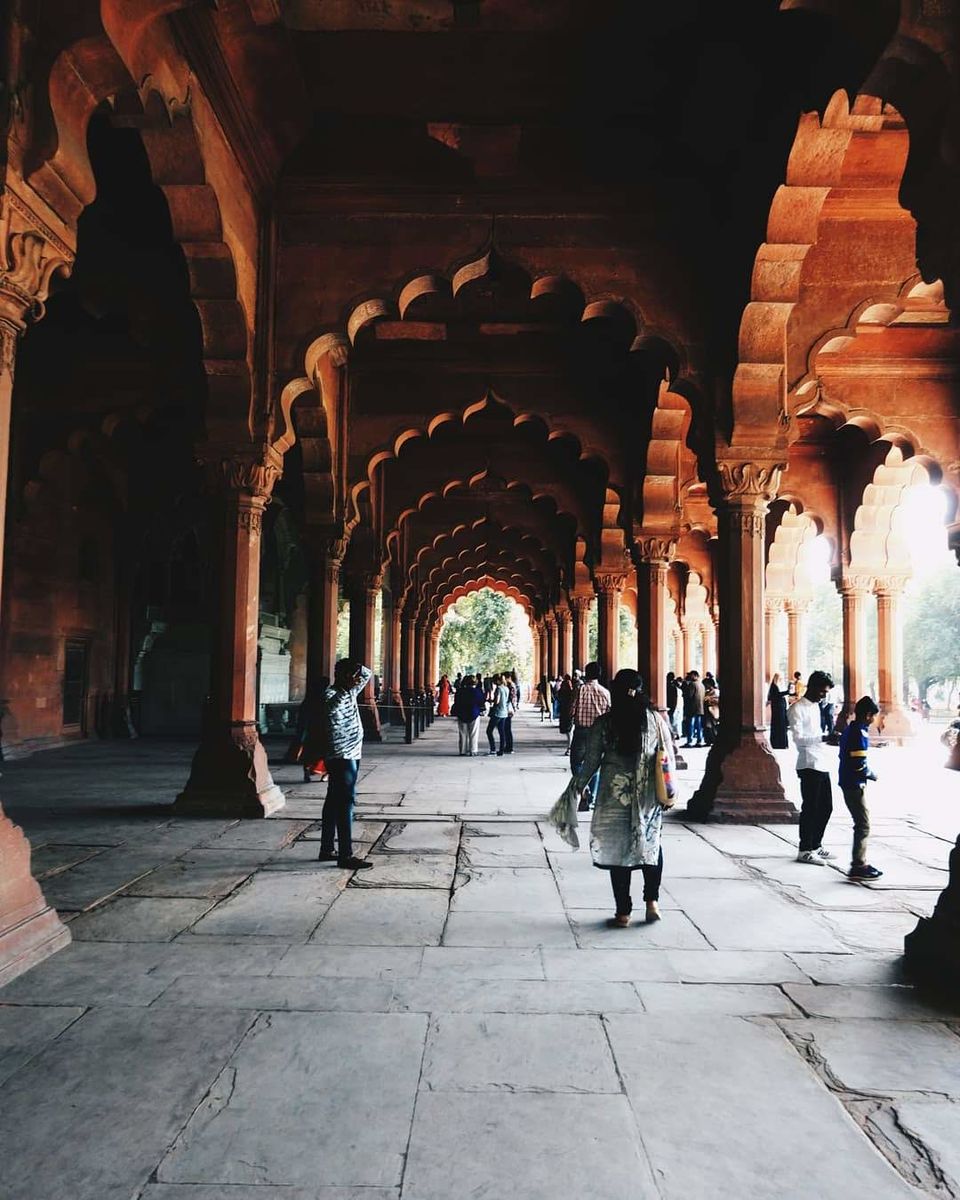 Red Fort Delhi Timings: 9:30 AM – 4:30 PM
Red Fort Ticket Cost: INR 35 for Indians and INR 500 for foreigners
Visit Duration: 2-3 hours
If you have got little more time. Do visit this beautiful garden
"Mughal garden" its mostly opens in march.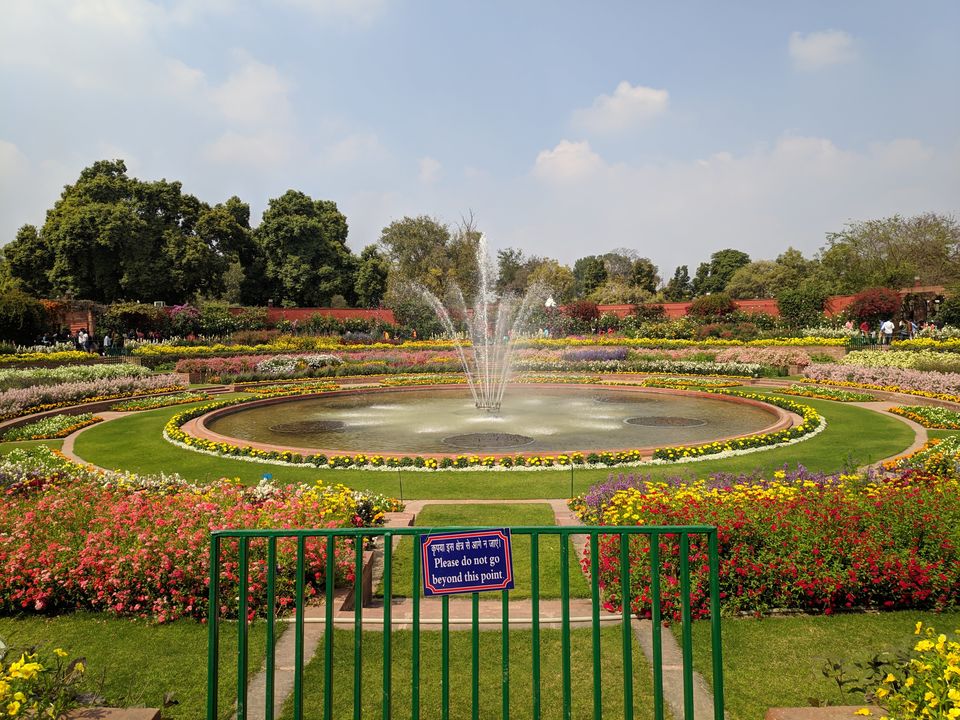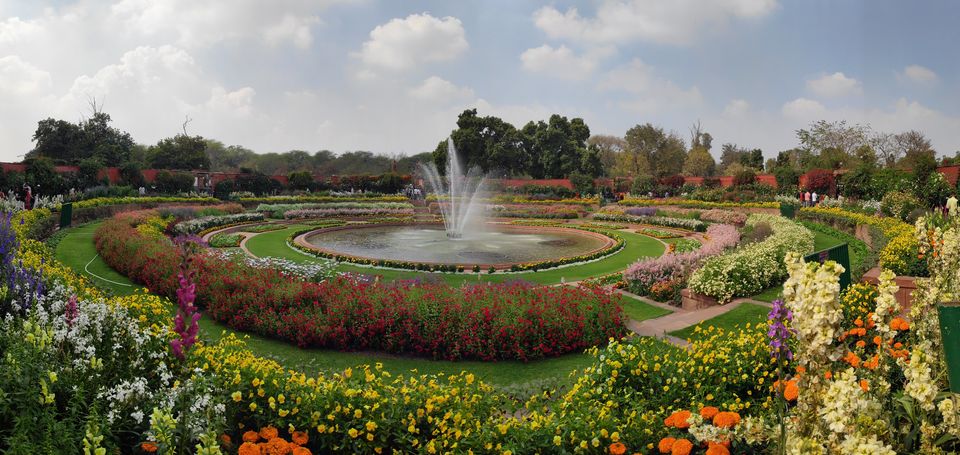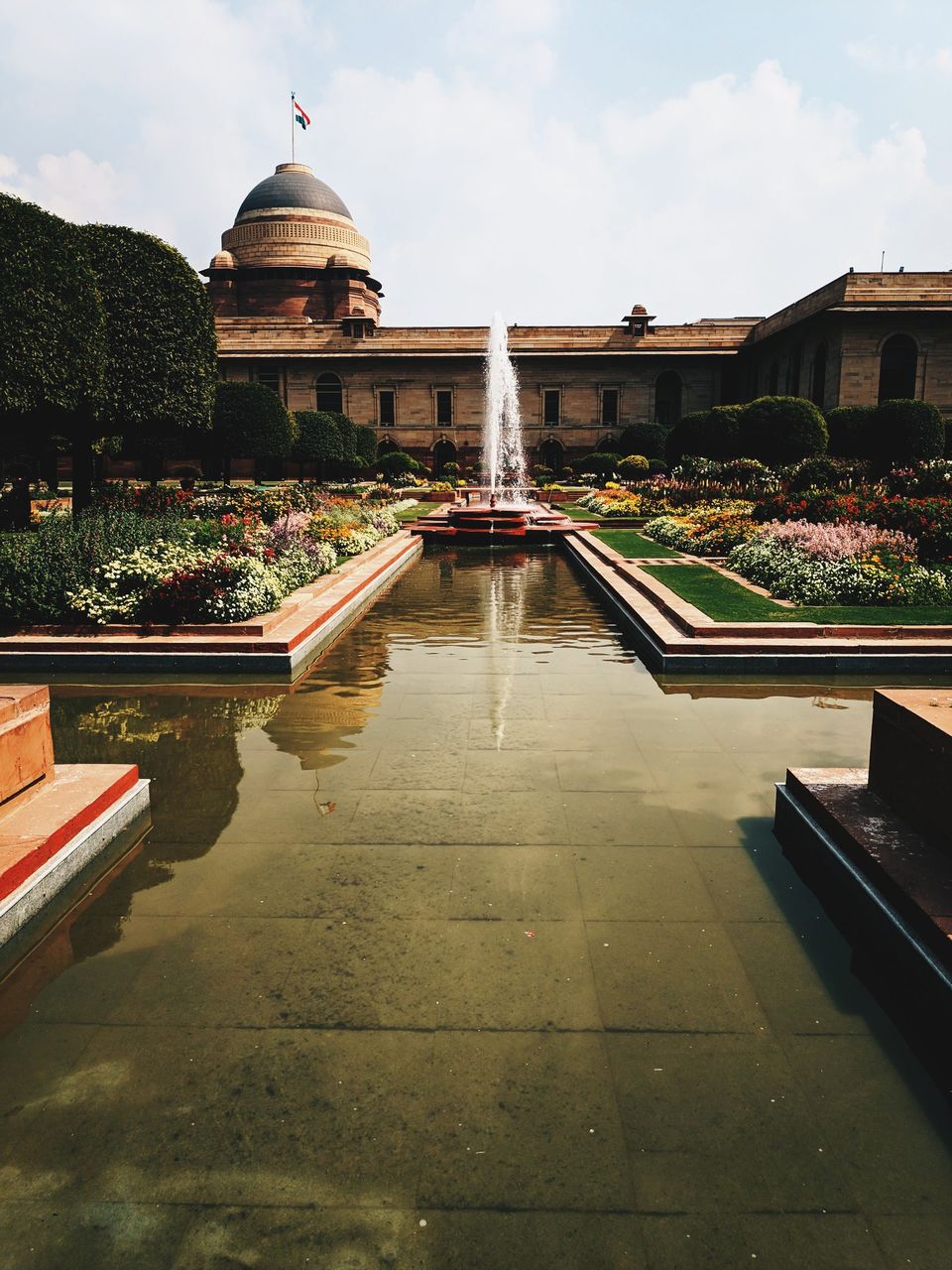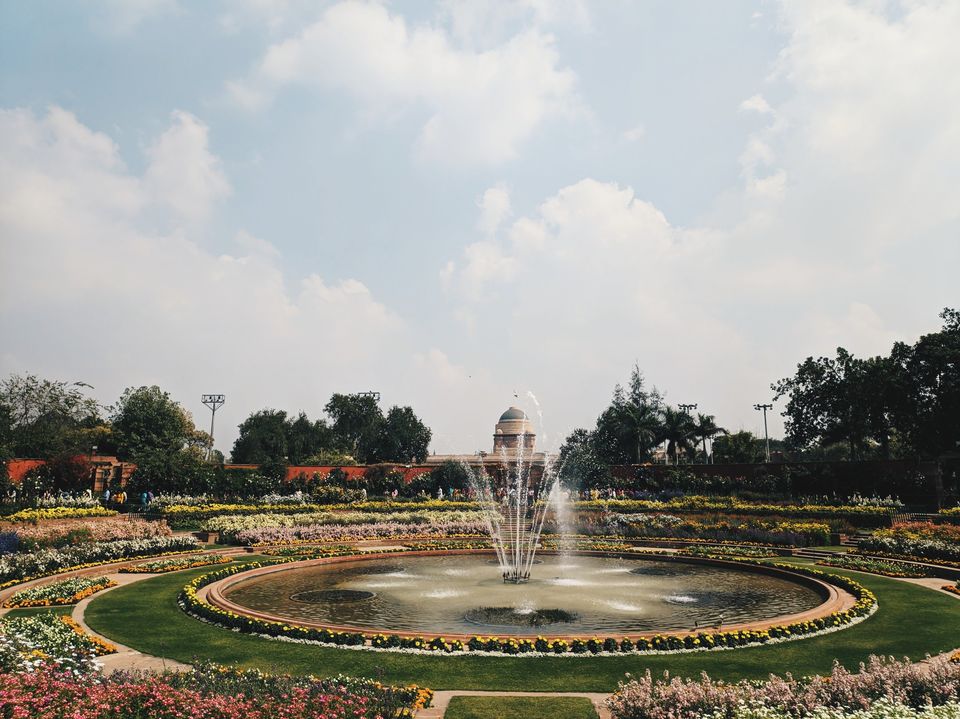 A prominent landmark and one of the top tourist attractions in Delhi, Jama Masjid (Friday Mosque) is also the biggest and best-known mosque in India. It will transport you back to the time when Delhi was known as Shahjahanabad, the illustrious capital of the Mughal Empire, from 1638 until its fall in 1857. Find out all you need to know about Delhi's Jama Masjid and how to visit it in this complete guide.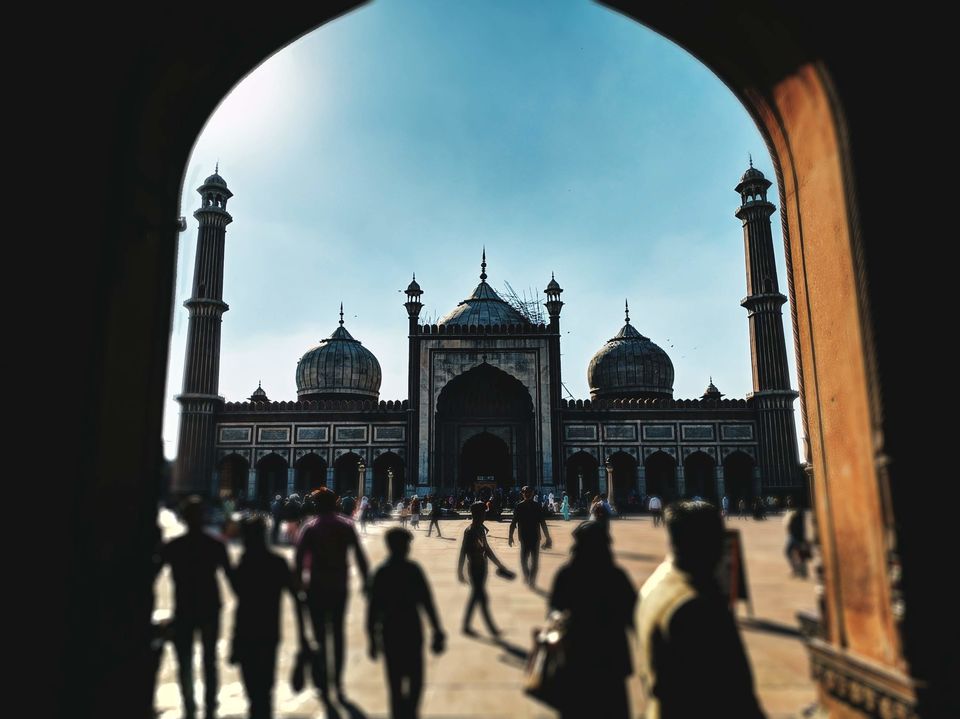 Location
Jama Masjid sits across the road from the Red Fort at the end of Chandni Chowk, the once-grand but now chaotic thoroughfare of crumbling yet characterful Old Delhi. The neighborhood is a few miles north of Connaught Place and Paharganj.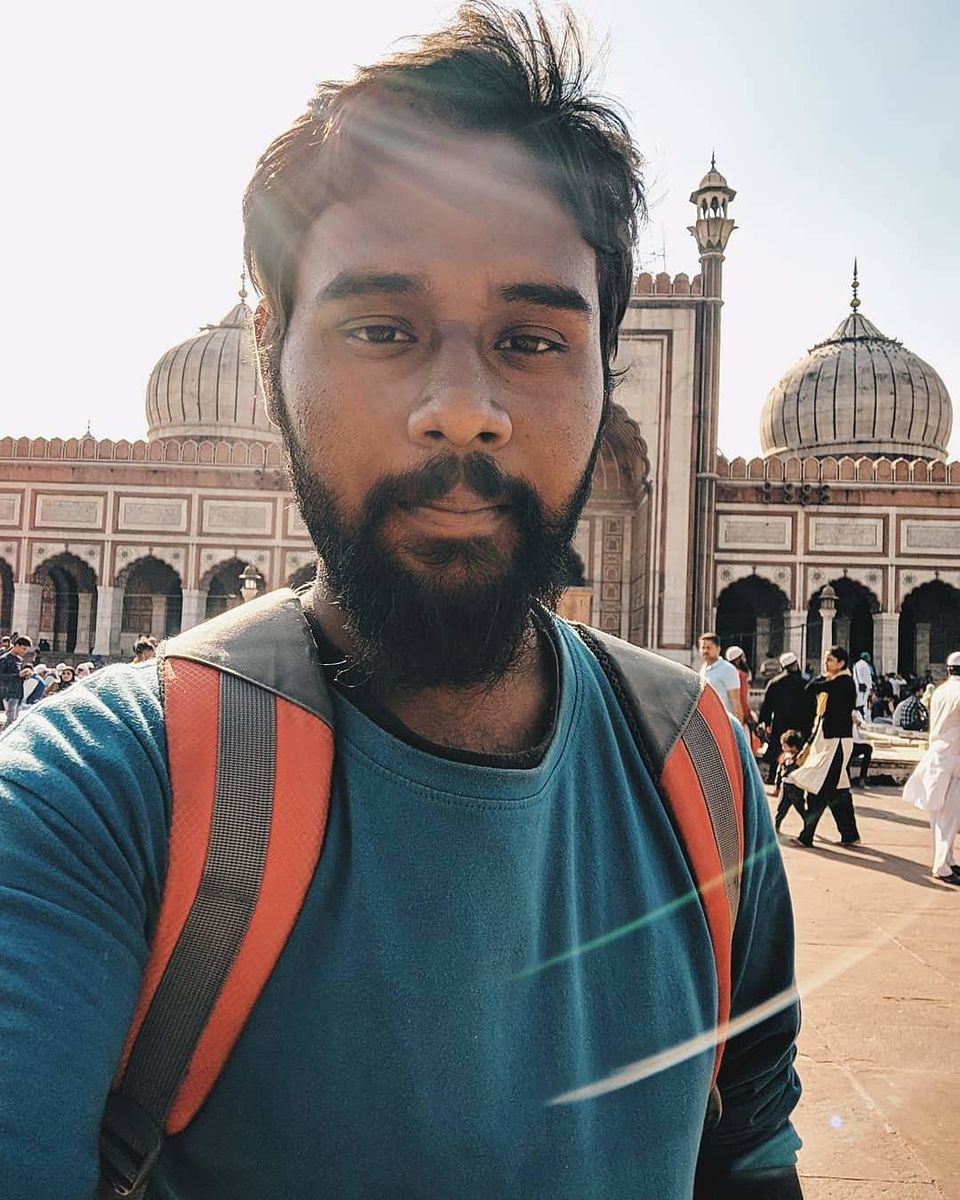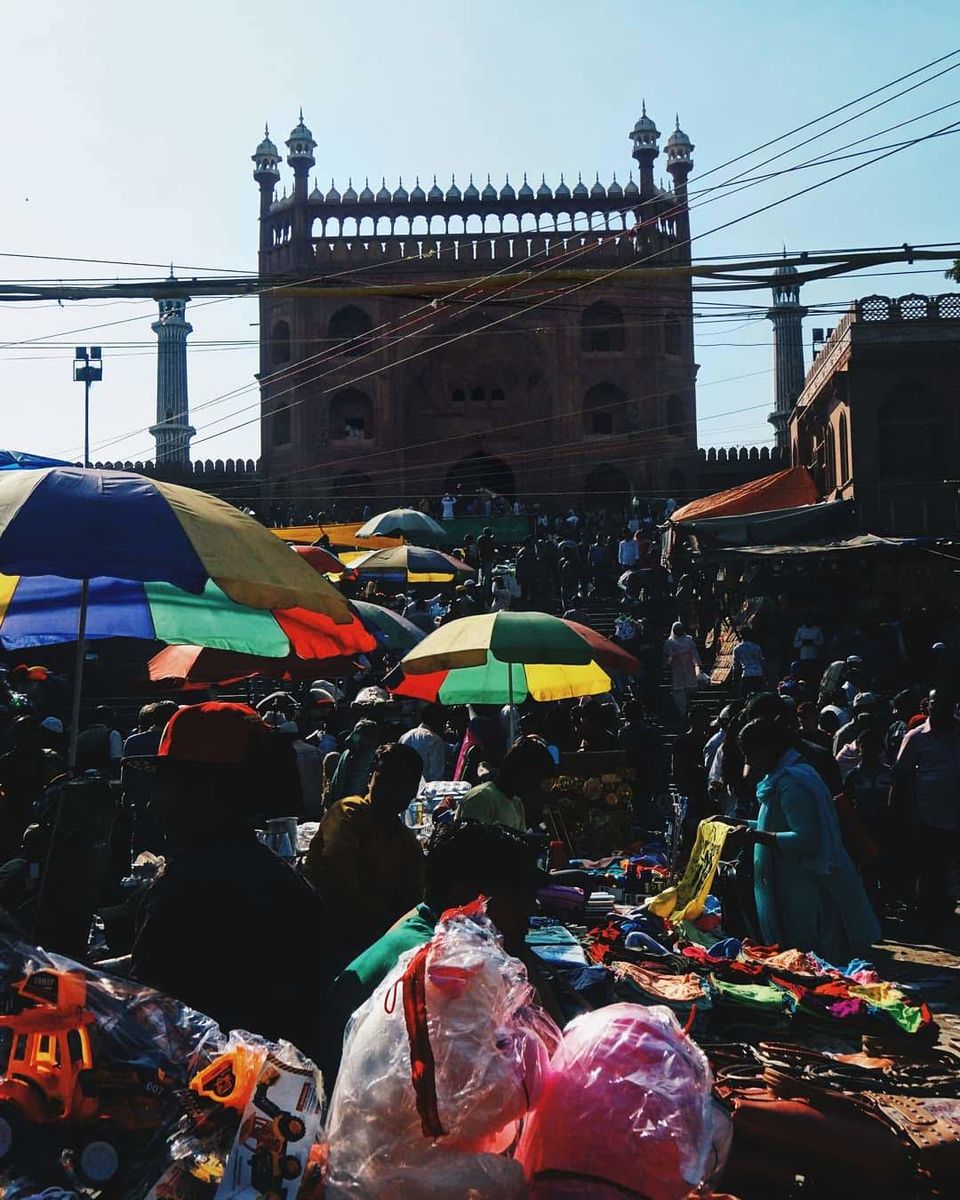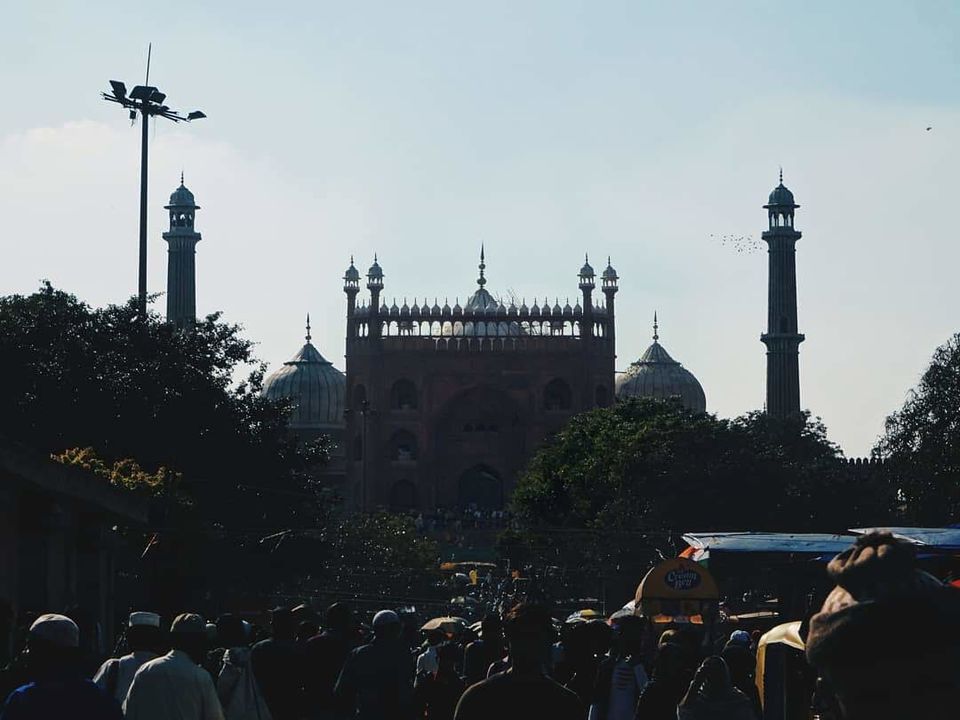 Unfortunately, scams are in abundance, which many tourists say ruined the experience for them. You'll be forced to pay the "camera fee" irrespective of whether you actually have a camera (or cell phone with a camera). There are also reports of women being forced to wear and pay for robes, even if they are appropriately covered already.
Be prepared to be hassled by "guides" inside the mosque. They will demand a hefty fee if you accept their services, so it's better to ignore them. Likewise, if you give to the beggars, there are many more who will swarm around you and demand money.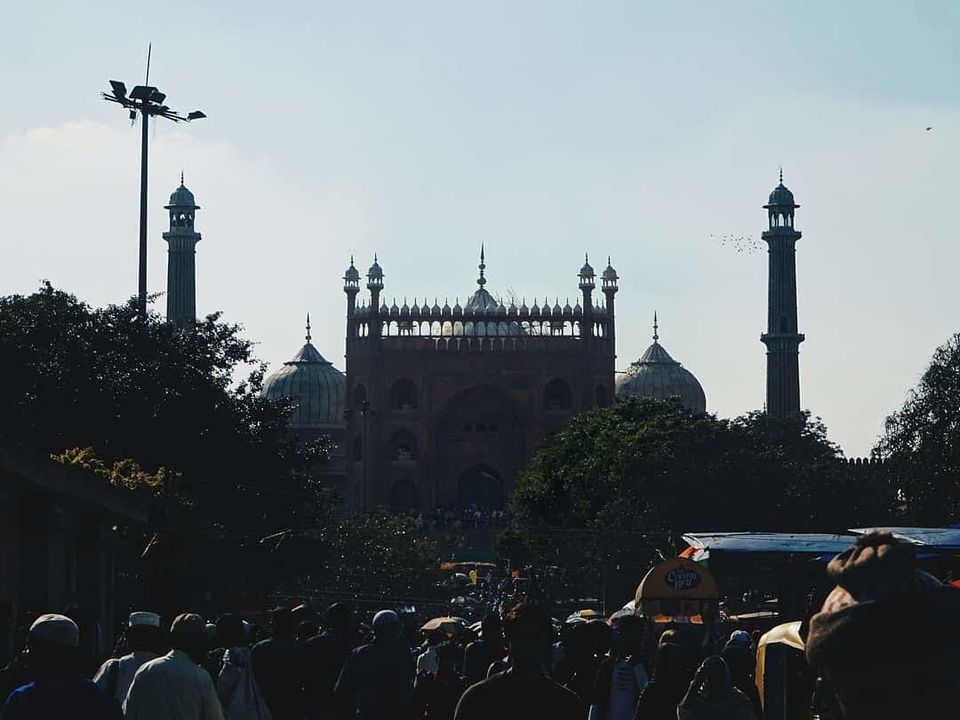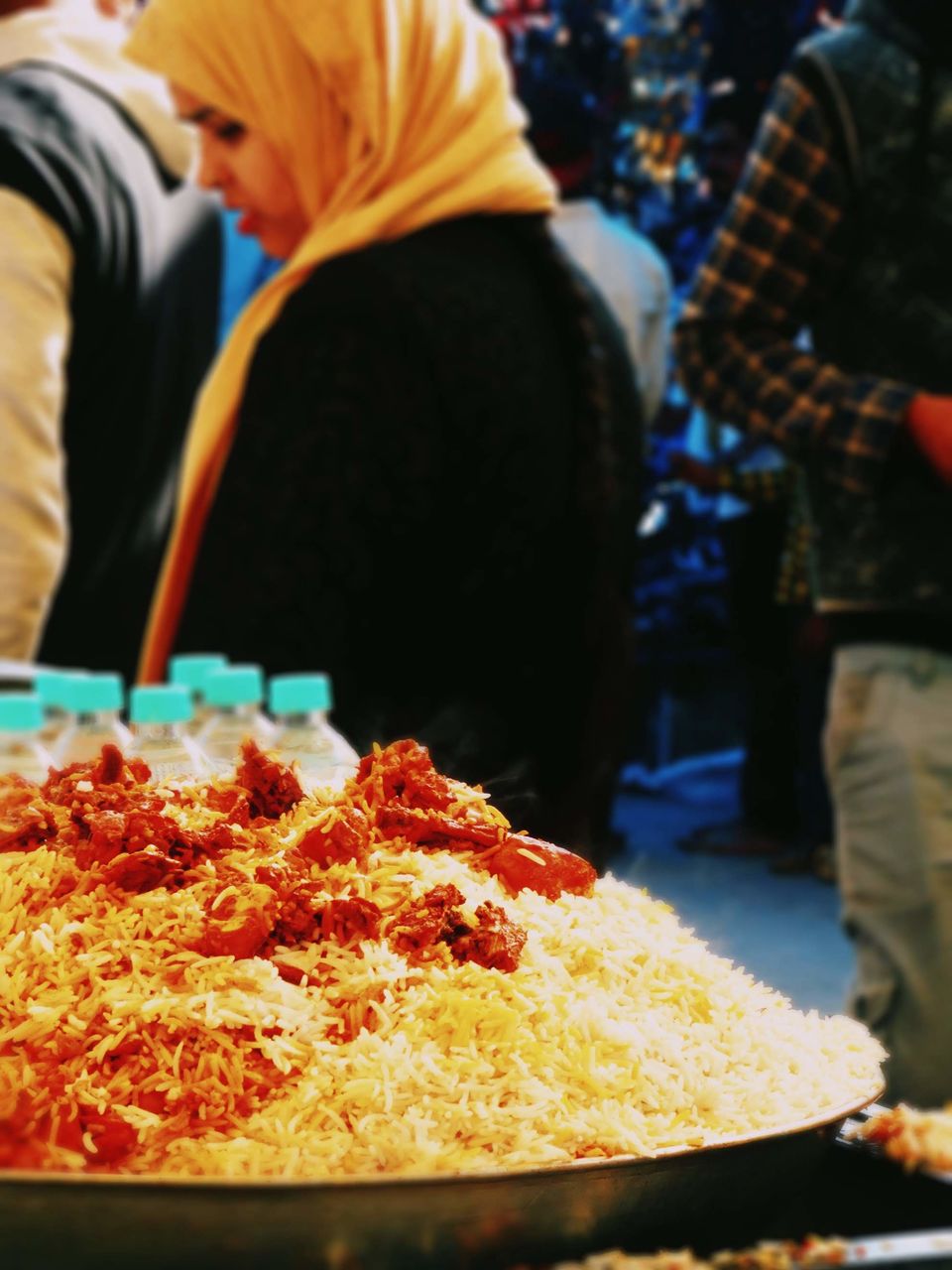 If you're a non-vegetarian, try the eateries around the Jama Masjid.
And while coming back from there youll see a lot of small stalls to try for the snacks.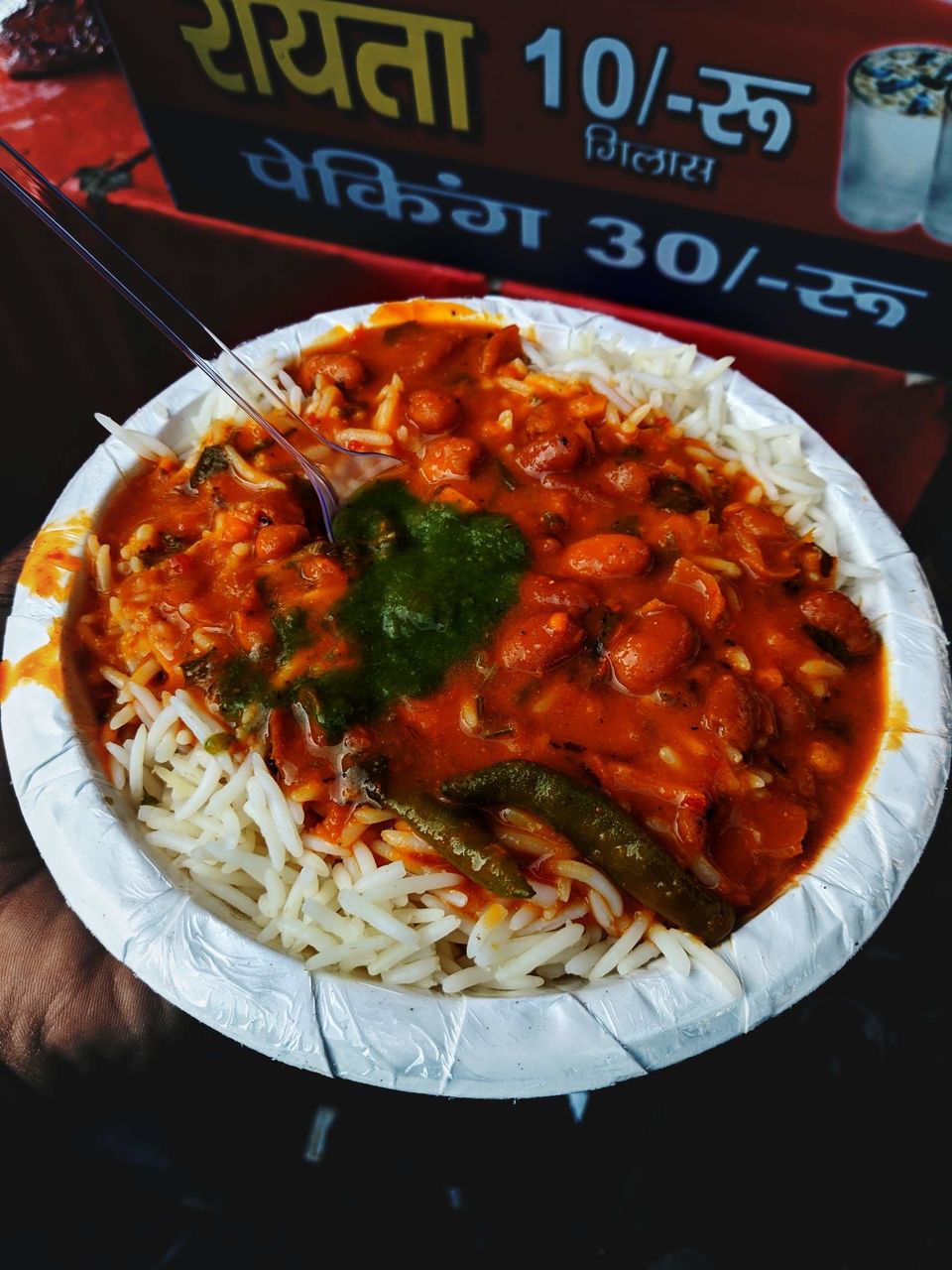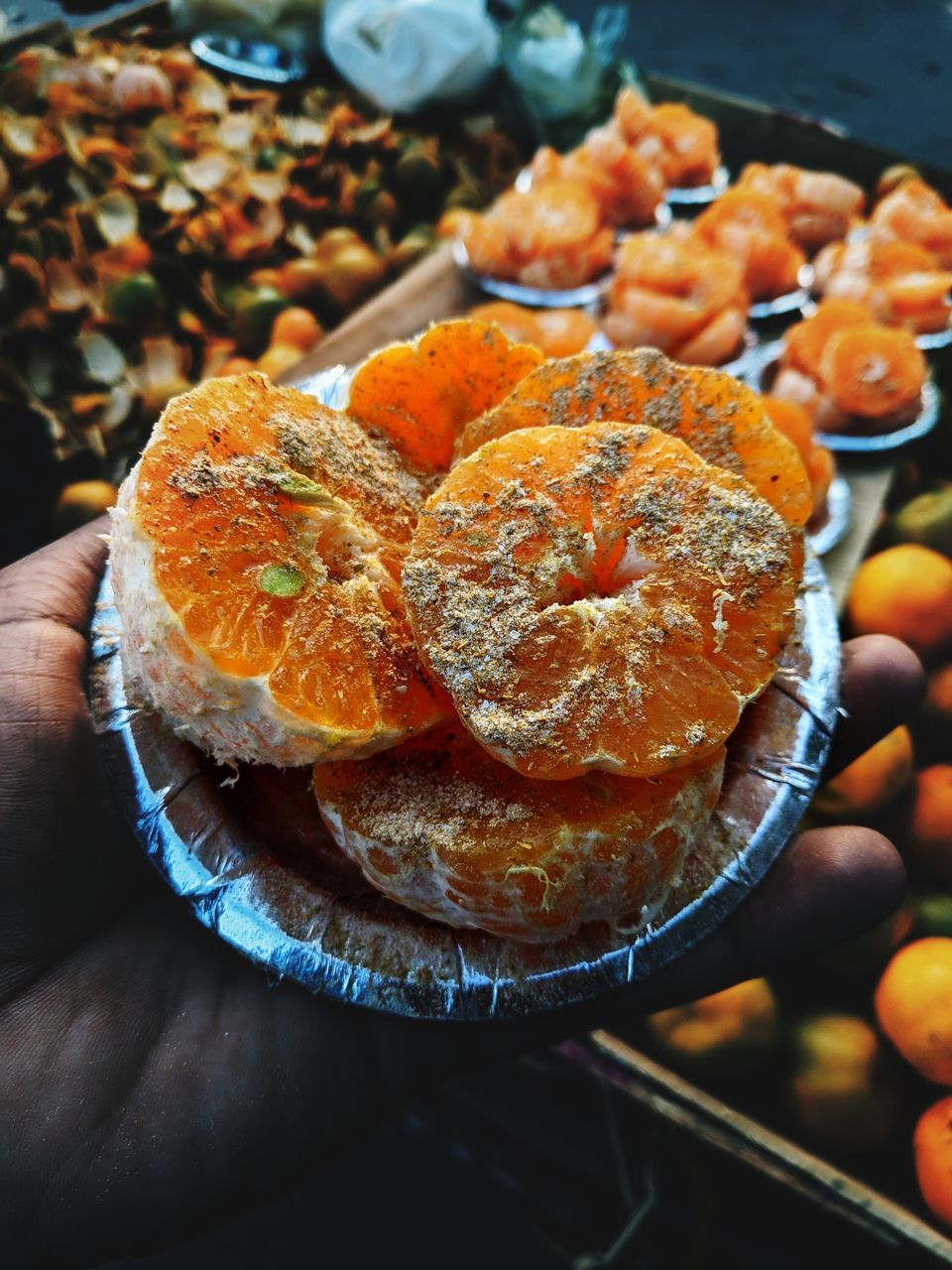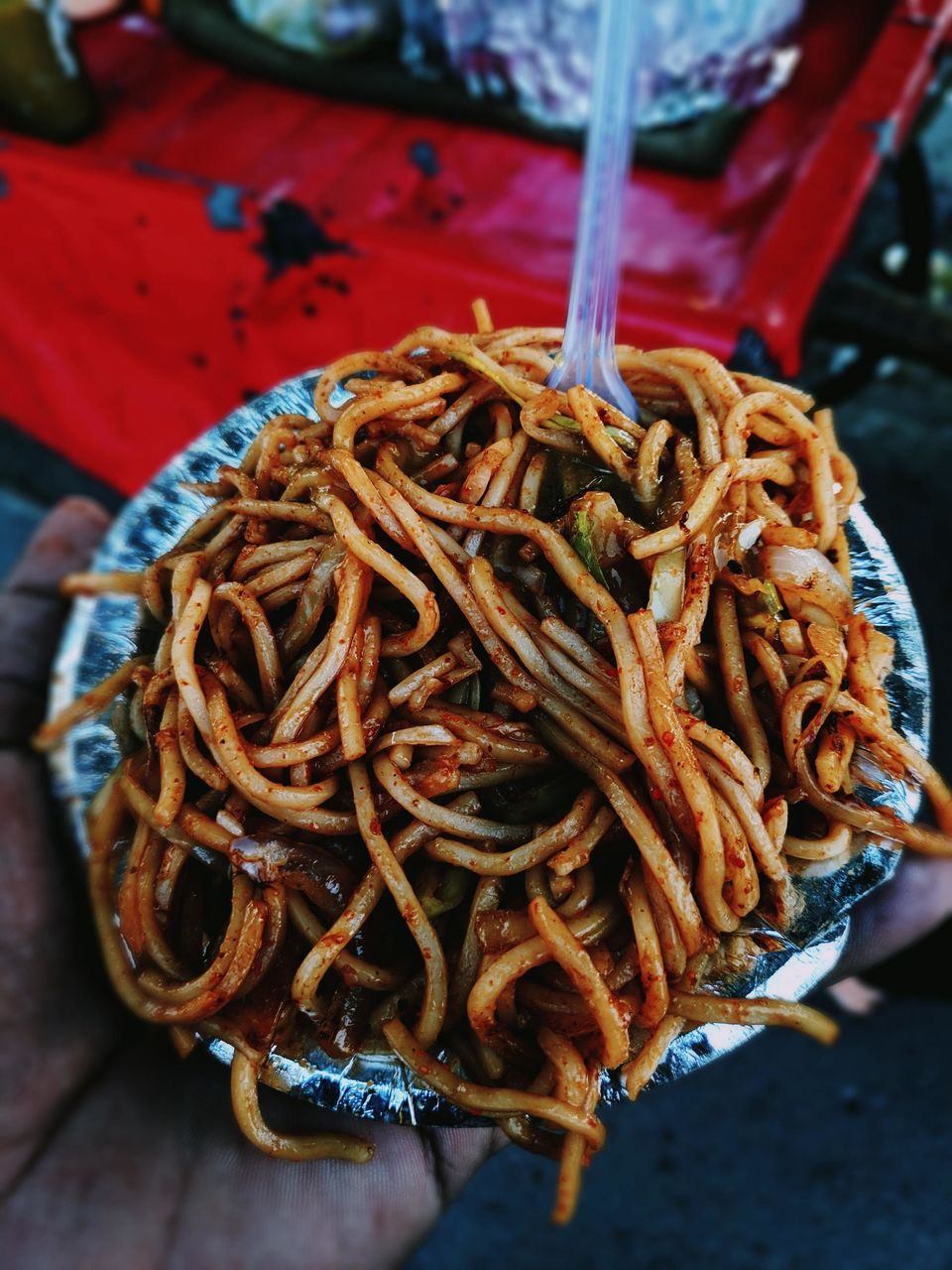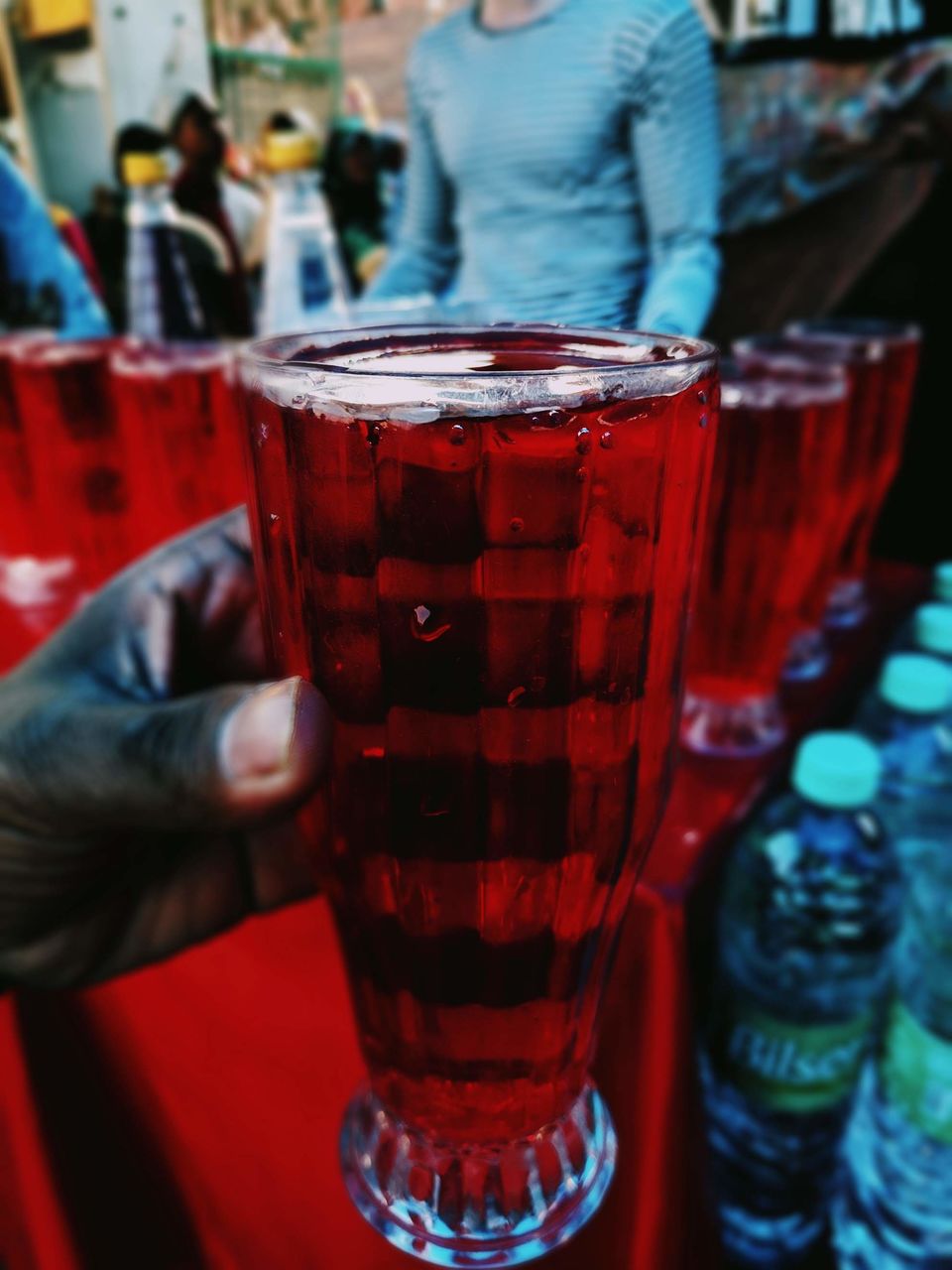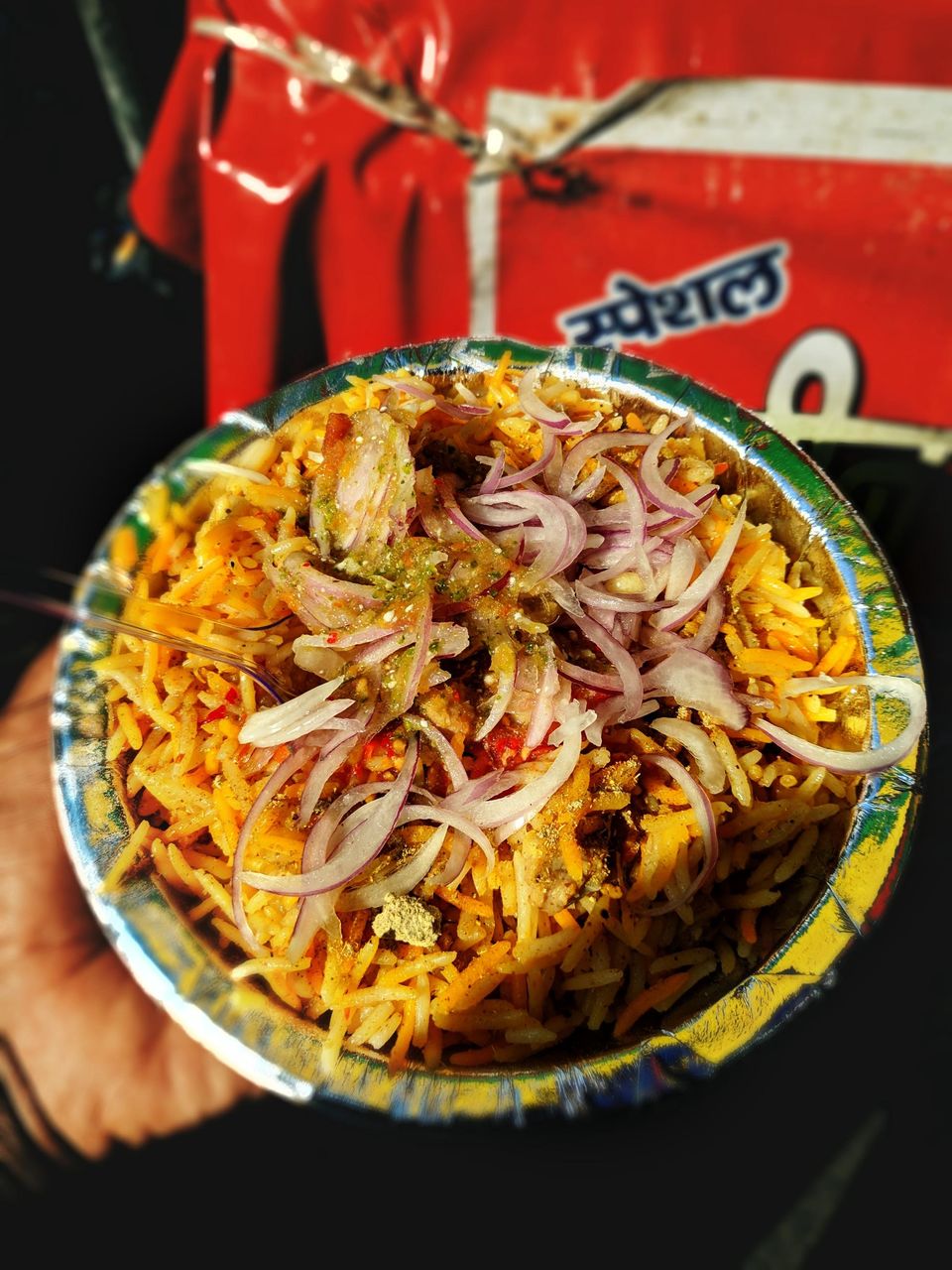 Each of them merely costs between 10-30Rs. The portion and the taste of it is unimaginable.
So it was finally a time to say goodbye to this beautiful city of food and history behind it.