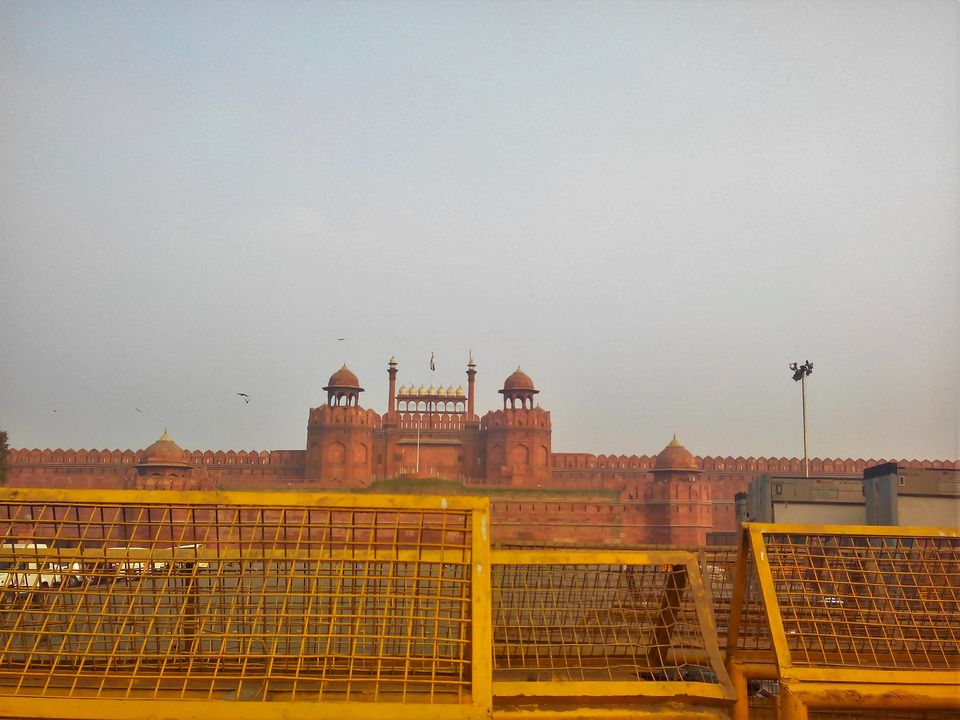 I had a chance to visit Delhi , the capital of India. My father was transferred to Delhi office . He was insisting to visit him . So we planned our winter vacations in Delhi. Me , my mother and my sister traveled from Jalandhar (Punjab) to Delhi via Shatabdi train. It's the fastest train to Delhi from Punjab.Early morning we boarded our train and in 6 hours we were in Delhi.My father came to pick us up from the station. We relaxed on the first day .we didn't go anywhere .
Alert : Take metros . Don't waste your money in taxis. You' ll either be stuck in traffic or you 'll be changing multiple taxis to reach that place.
Day 2
Qutub Minar is one of the highest minarets in India with a height of 73 metres. It is a UNESCO World Heritage Site and the tallest brick minaret in the world. This 12th-century minaret is considered as the earliest Islamic structure in India with both Arabic and Brahmi inscriptions. Apart from history, it is good location for clicking pictures and relax for a while.
After roaming around Qutub minar ,went to India Gate . The India Gate is a war memorial located astride the Rajpath, on the eastern edge of the "ceremonial axis" of New Delhi. It is a beautiful sight at night as compared to morning.
We went to Chandni chowk and had an amazing breakfast .You can get all the amazing food at Chandni Chowk. Then we went to Gurudwara near by named Gurudwara Sis Ganj Sahib ji. We sat for a while in that peaceful place and had the amazing "prasad" of that place.Then we went to visit Red Fort after some shopping at Chandni chowk.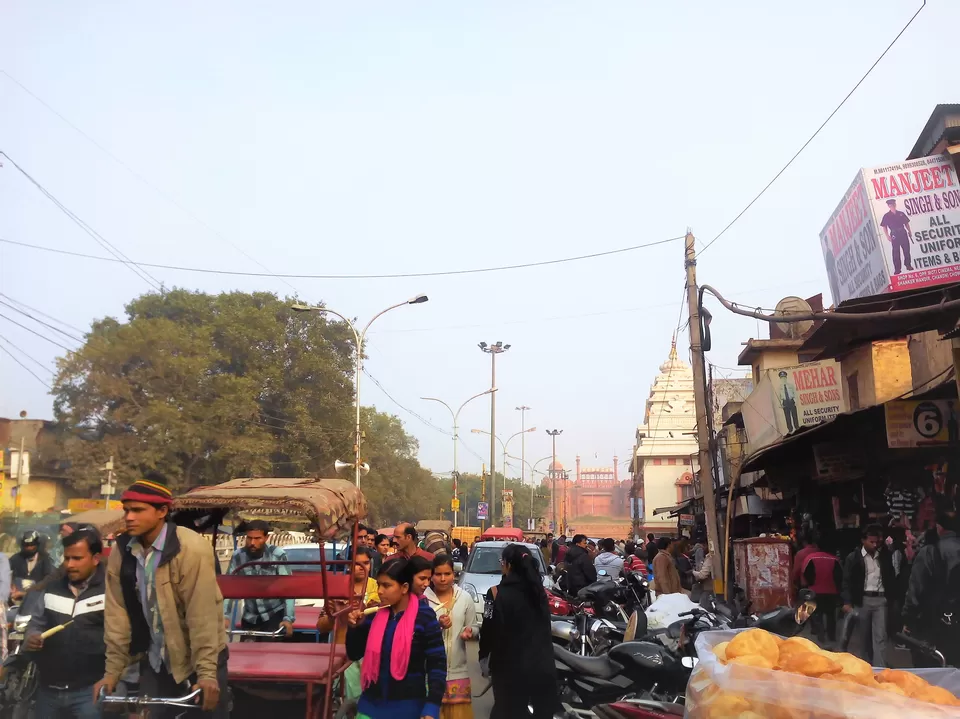 Unfortunately , Red fort was closed that day so we didn't get a chance to go inside.
After that Jama Masjid is also situated in Chandni Chowk and a walkable distance from Red Fort or you can take an auto rickshaw .
The Lotus Temple is a Bahai House of Worship, also known as Mashriqu'l-Adhkár, opened to the public in December 1986. Like all other Bahai temples, it is also dedicated to the oneness of religions and humanity. Followers of all religions are welcome to gather here to pray, worship, and read their scriptures. The Lotus Temple in Delhi is touted as one of the seven major Bahai Houses of Worship located across the world and the only one in Asia.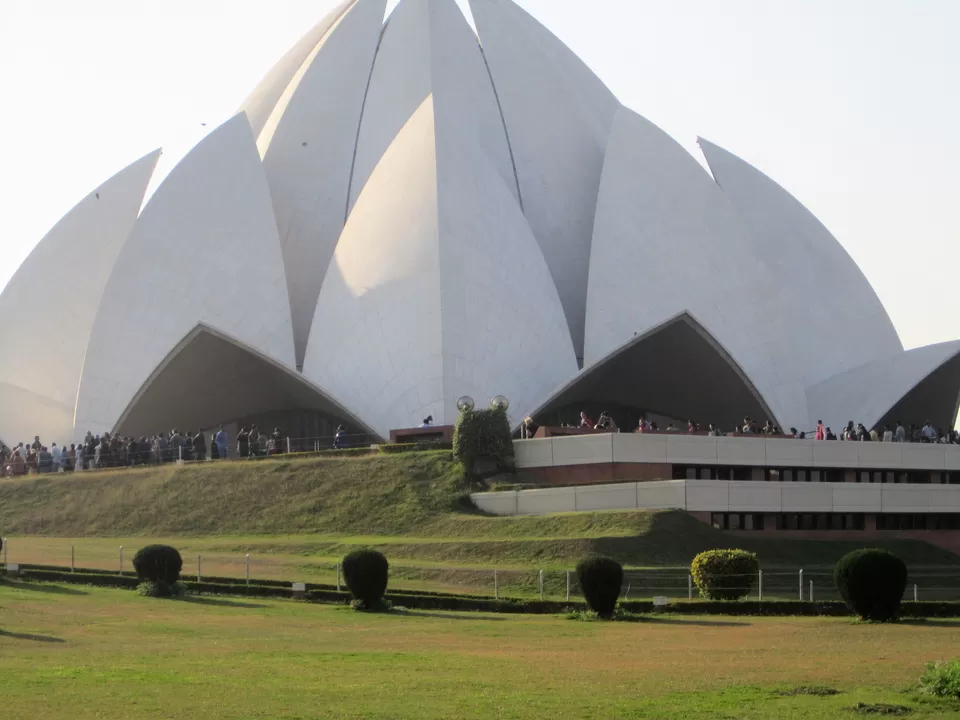 Another peaceful location at Delhi , The iscon temple. ISKCON Temple, designed and built by Achyut Kanvinde who in 1993 agreed to accept a pro-bono commission to build this temple complex for the followers of Srila Prabhupada, is one of the largest temple complexes in India. It comprises numerous rooms for priests and for service renders.
Akshardham Temple ,'Akshardham' literally means the divine abode of God. It is an eternal place for one to offer devotion and experience everlasting peace. Swaminarayan Akshardham at Gandhinagar is a mandir – a Hindu house of worship, a dwelling place for God, and a spiritual and cultural campus dedicated to devotion, education and unification. As photography is not allowed and they keep everything at security . Try to carry less baggage with you.
The trip ended with a lot of food , sight seeing and good Instagram pictures.We boarded our train to Jalandhar in the morning and a great trip came to an end.