On our way to Uttarakhand, we had to change a train at Delhi. We decided to stay back for one more day and explore the capital of India. While it was not the first time for me in Delhi, but it was a very different experience this time around. Earlier when I visited Delhi for a family trip, we traveled by a car and went to the most common tourist spots but this time around we decided to explore Delhi by its very own Metro and ask me how fun it was!
If you are planning on visiting Delhi this guide is definitely for you! And if you have already visited the Capital then this guide is to remind you how beautiful the place is.
Day 1
We reached Delhi in the evening so quickly checked into our Hostel, Backpacker Panda near RK Ashram and left for some delicious dinner. And whats better than Parathewali Galli?
Nearest Metro Station: Chandni Chowk/ Lal Qila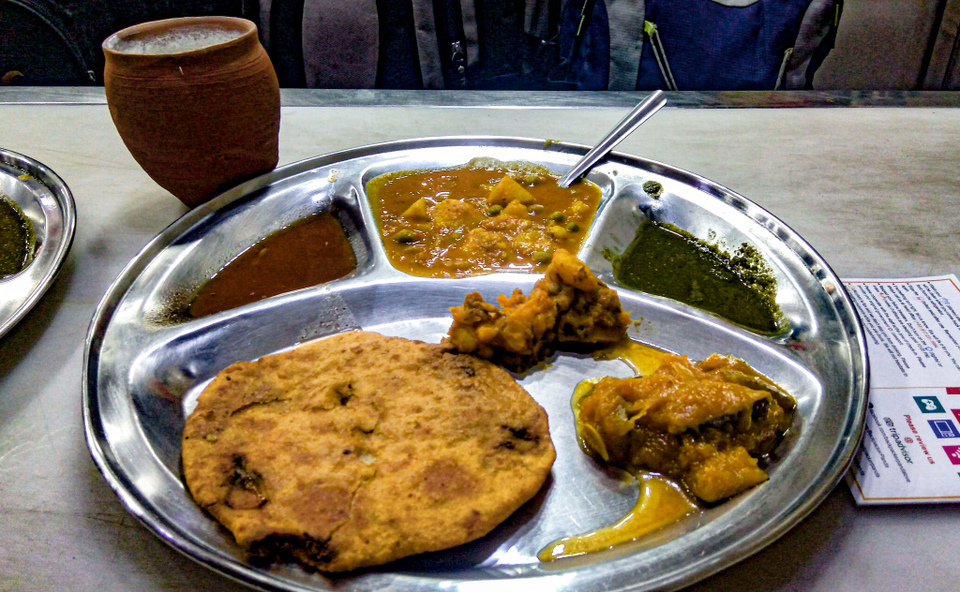 After wandering on the streets for some time we walked up to Lal Qila metro station and caught the last metro for RK Ashram. The good thing was, our hostel was just besides the metro station and since there were many hotels and hostels around it was bustling with travelers.

Though we did not experience any unfortunate incidents in Delhi, try not to roam around alone at night.
Day 2
We started our day with some fresh Sugarcane Juice right in front of our hostel. Since we were going to commute the whole day by metro, we decided to buy the tourist pass for Rs.150 and hopped onto a metro for Sri Bangla Sahib Gurudwara.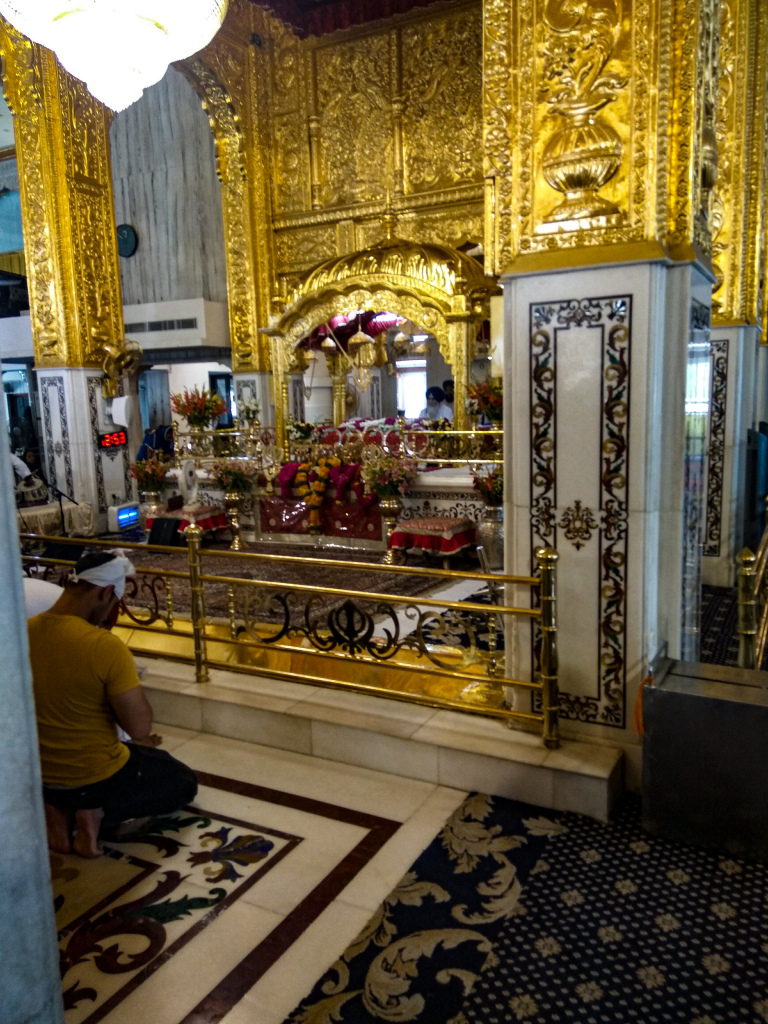 Nearest Metro Station: Rajiv Chowk (Get down at the metro station and catch a rikshaw till Gurudwara for Rs.10)
The aura of this place is so different that you feel like just sitting there in peace. You are have to maintain complete silence in the Gurudwara. The surrounding is also very beautiful. Walking around, you will find a place where there are many people preparing Langar.
From the Gurudwara, we went to Qutub Minar.
Nearest Metro Station: Qutub Minar (Get down at the metro station and catch a rikshaw till Qutub Minar for Rs.10)
Qutub Minar is basically a Victory Tower that is part of the Qutub Complex. Though the place is not in a good state, broken structures can also be beautiful!
Lunch was at Qutub Restaurant in the complex which was pretty tasty.
After the late lunch, we headed straight to India Gate for enjoying the famous street food of Delhi and sunset.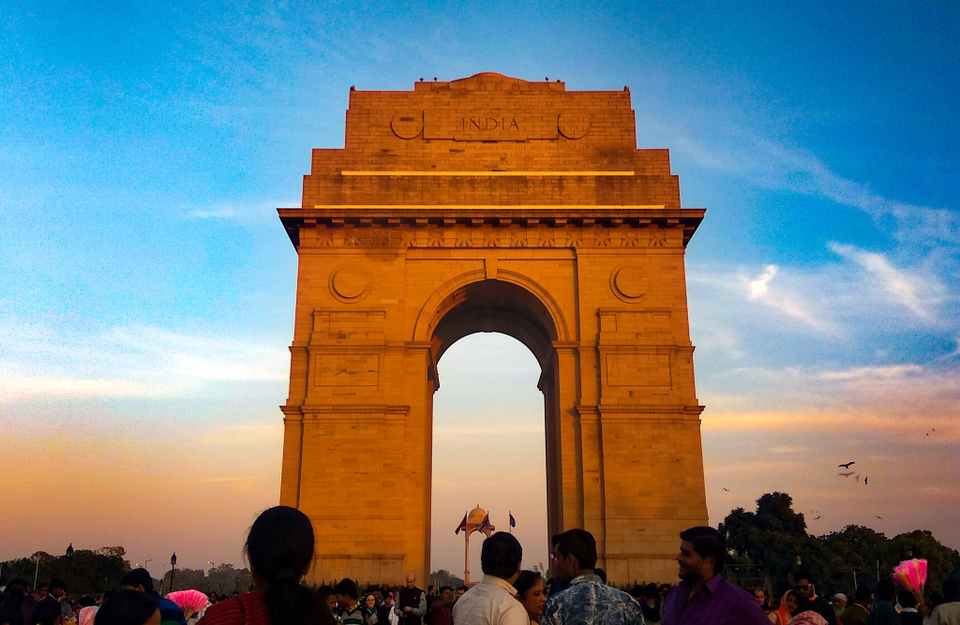 Nearest Metro Station: Central Secretariat/ Khan Market
After a calm evening at India Gate, we decided to leave for Dilli Haat for some shopping.
Nearest Metro Station: INA
I would say it is not a place to shop but a place to eat. We had one of the best Thukpa there.
After the whole day sightseeing, we were back at our hostel and were waiting for starting the next day to explore more of Delhi.

Day 3
Our last day in Delhi and still so much more to see. We couldn't decide where to start from and where to end. We finally decided to start with Lotus Temple. Just a reminder, we had a two day tourist pass so our exploring would still continue by metro.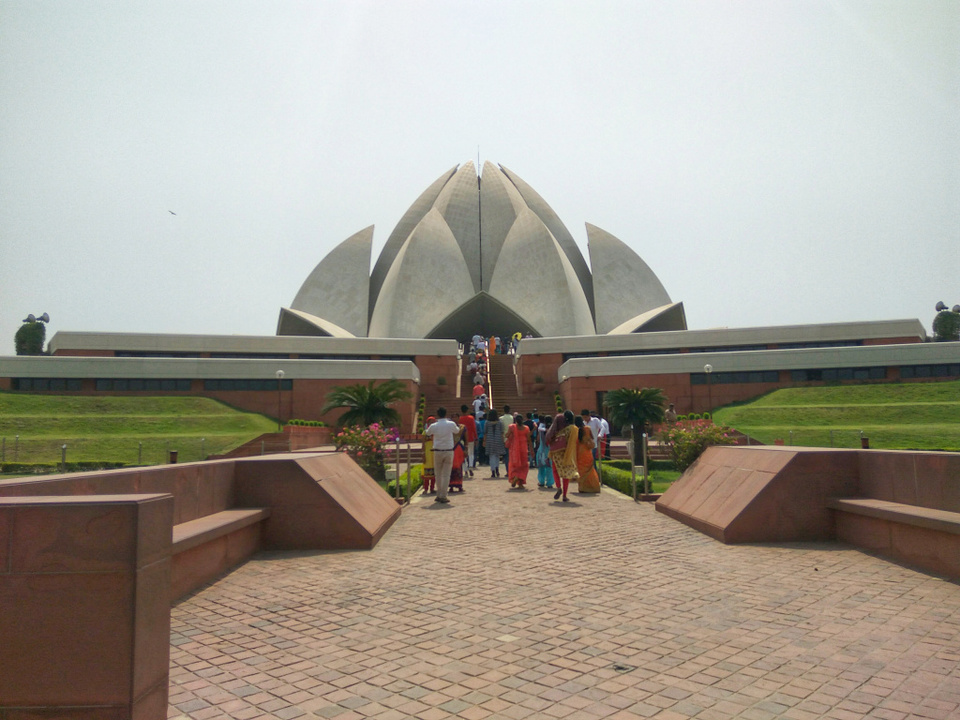 Nearest Metro Station: Nehru Place (Rs.15 for Rikshaw)
The Lotus Temple has won numerous architectural awards as it is brilliantly built with 27 marble petals.
Next destination was Red Fort.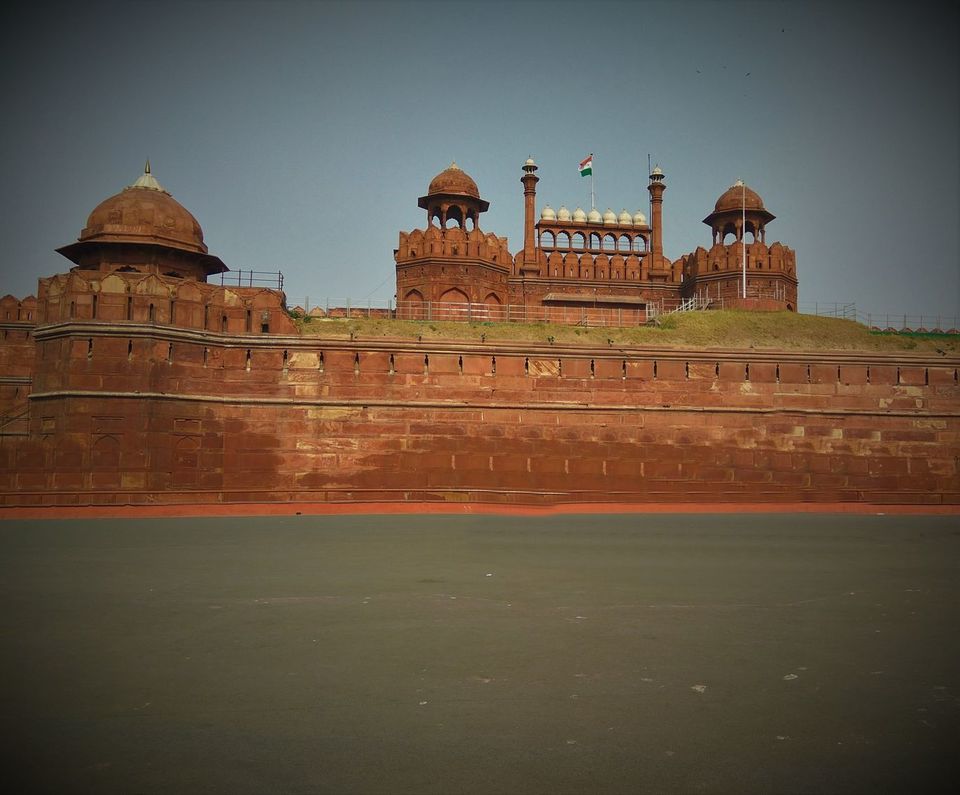 Nearest Metro Station: Lal Qila
Red Fort is famous for the Prime Minister's Independence Day speech. The Lahori Gate is where the flag is hoisted. But, did you know Red Fort was initially White and Red and its design is done by the architect of Taj Mahal? After years of negligence, the white stone started chipping off and then the building was painted Red.
After spending a lot of time exploring the historic fort with audio guide, we were satisfied to have explored the famous Capital. Still being the foodies that we are, how could we leave Delhi without savoring the famous Dahi Bhalla. So we straight away hopped on a cycle rikshaw for Haldiram! Your trip to Delhi is incomplete without a food tour in Chandni Chowk!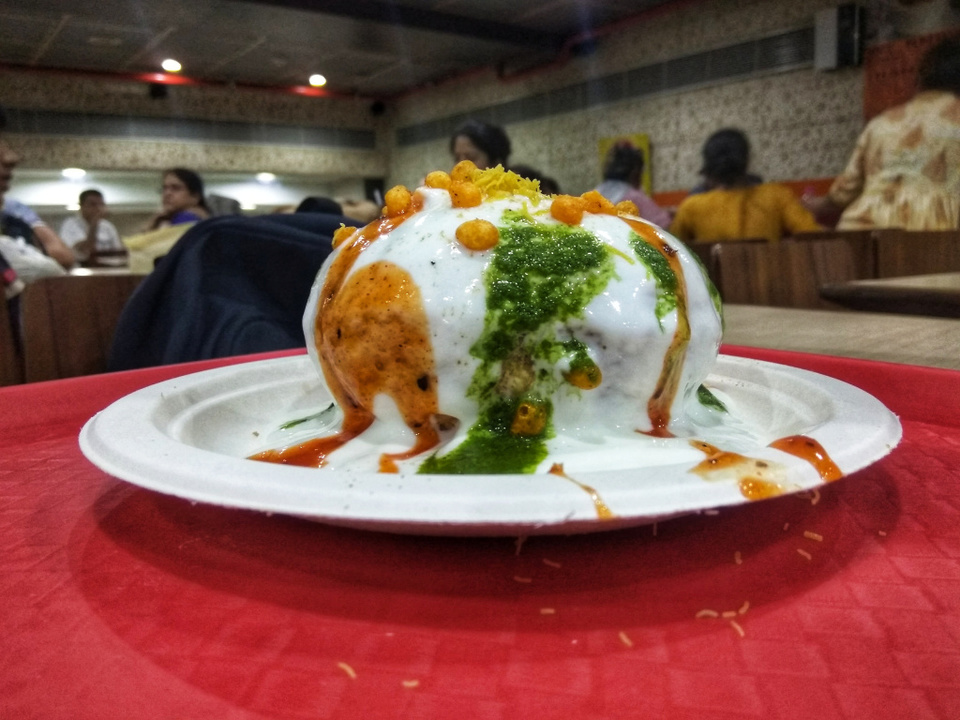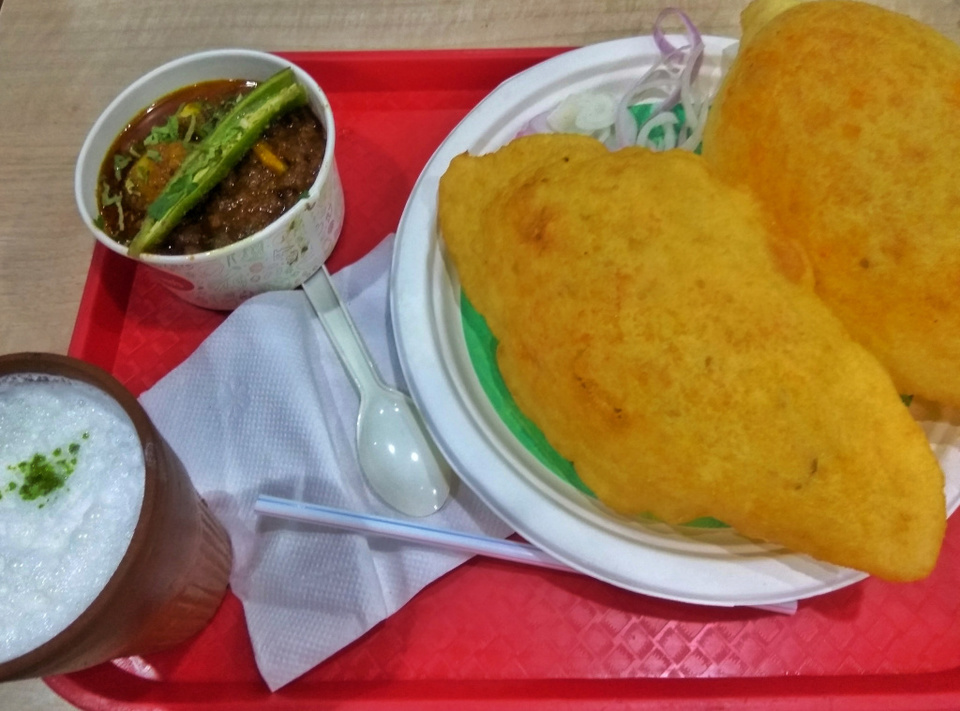 Haldiram is a clean and upmarket place to try out some street food but I would strongly recommend trying the various famous street side stalls of Delhi for a treat to your taste buds!
I'm not an expert on Delhi but I do hope you find this guide helpful. If you have any questions, then please feel free to ask me in the comment section below.
Thanks for stopping by and have a wonderful time in Delhi!
Subscribe to our Youtube Channel Wandering Souls for Travel Vlogs!
You can also Follow me on Instagram @indiangirlwhowanders! ❤️
And, I write at IndianGirlWhoWanders!