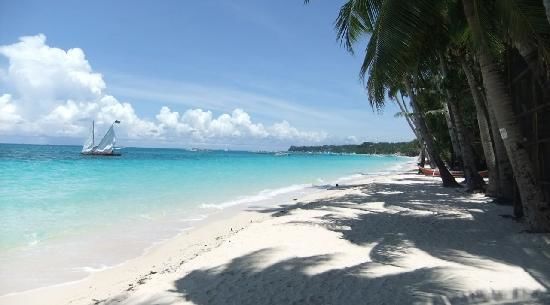 Am sitting at the Real Coffee & Tea café at Boracay islands and enjoying their forte tuna pesto cheese omelet which is just not a delicacy but it's a delicacy with legends. This café is at Boracay,Philippines since the days there was no electricity here and just like this one Boracay has many outlets which has seen Boracay in its varying colors. I have been to many beach destinations but after coming here there's no reward for guessing why Boracay is leading all top lists of beach destinations to visit around the world. This place unlike many other destinations can be planned for a long trip as it has everything from white sands, blue waters to sumptuous Philippine food to a thrilling nightlife. A perfect place to laze around in your lingerie or to get indulged in adventurous water activities,this place exhibits.
Boracay is a small island in Philippines located south of capital Manila and is known for its white sand sometimes referred as powder and blue crystal clear beaches. The island has recently started to face a high tourist influx much contrary to the days when there were hardly any hotels or cafes here, in fact the electricity reached here not earlier than 1992.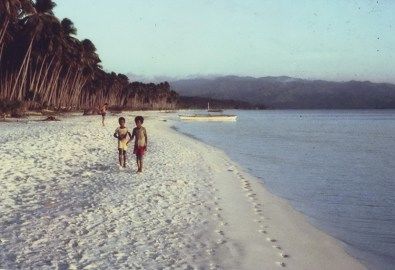 Best time to visit Boracay,Philippines
Boracay is mostly dry from November to May. Considered as the peak season in Boracay, temperature during this time ranges between 25 degrees and 32 degrees Celsius. From May to July, temperature can reach up to 38 degrees Celsius. Considered as off-peak season during this time, skies are cloudy, the air gives off a cool breeze, and rain showers are more common. This is also the typhoon season in the Philippines.
Visa – Not much of a task
Philippines provides visa on arrival however there are different rules for different nationalities. Close to 157 nations get a free visa on arrival for 30days that can be extended if needed. Indian Passport holders however would need a visa to be procured prior. For more information on Visa (for Indians only) kindly visit the website of Embassy of Philippines – New Delhi.
How to reach there
Boracay Island doesn't have an airport of its own but can be reached through Kalibo International airport or Godofredo P. Ramos airport popularly known as Caticlan airport. You might get direct flight to these airports or via Manila or Hong Kong depending from which part of the world you are traveling from. For people traveling from India there are flights from Mumbai and Delhi to both the airports via HK and Manila.
Reaching Boracay from Caticlan is quicker than from Kalibo which would take close to 02 hours including road and pump boat journey. I chose to land at Caticlan due to this reason. Once you land and step outside Caticlan airport you would find plentiful tri-cycle rickshaws that you can hire to be dropped at the Caticlan Port in about 05 minutes drive in just 50 Php.
From the port you would have to hire a pump boat that would drop you to either Cagban Port or Tambisan port. I got down at Cagban port and again took a trike to reach white sand beach where I booked my hotel. The trip from Caticlan port to white sand island would cost you close to 200 Php including fare and all kinds of other fees that they levy on visitors.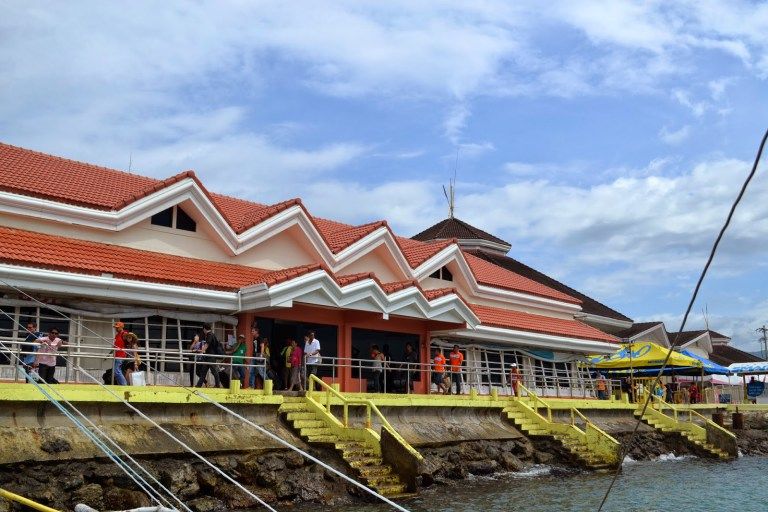 Where to stay at Boracay – "What kind of a traveler are you?"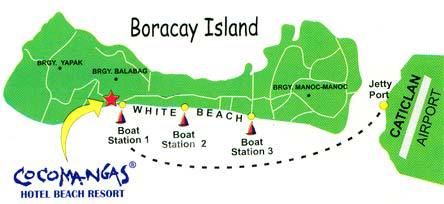 Boracay is a destination that caters to all kinds. The white beach is the most famous place to shelter when you are at Boracay. White beach which has beautiful white powder like sand and crystal clear blue waters is divided into three stations, not divided by any fence as you can access the whole beach walking. This division mainly helps in catering different visitors with individual preferences.
Station 1 has wide beach and is home for luxury hotels and resorts like Shangrila and Movenpick with their exclusive hidden beaches meant to be only accessed by the guests.
The famous Willy's rock formation is also a part of station 1. This place is generally quitter and has only few clubs to bring in the nightlife.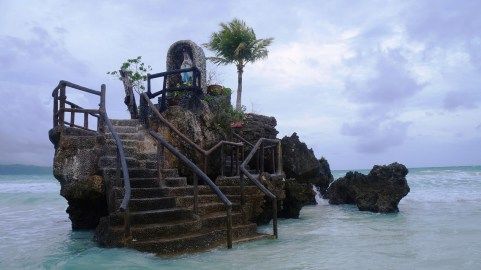 Station 2 is the mid-section of white beach and is bustling with locals and tourists especially during sunsets. This section offers a range of water sports and other activities. This section houses mid-scale hotels, cafes, night bars, clubs and also D'mall, a place meant for shopping is centrally located here.
This station also has D'Talipapa, seafood market displaying fresh varieties of all kinds of sea food and if you are wondering what's the point of picking your favorite creature here until you have a kitchenette in your hotel room? You are thinking it all wrong. Just close to this market there are many restaurants offering their kitchen with local chefs who would cook your favorite pick exactly the way you want in just 03 Php.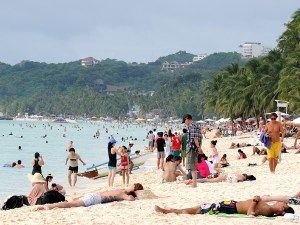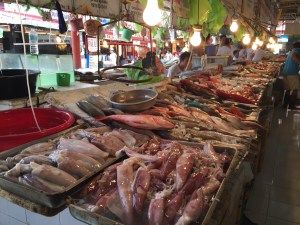 Much contrary to station 2 is station 3 which is high on tranquility; a place to relax and laze around in your favorite bikini for a perfect tan. This station is less crammed and greener than its counterparts. Also this station abode budget hotels suitable for back packers with very limited bars and clubs making it not very ideal for a sparkling nightlife.
Boracay for water sports lovers
Boracay is an ideal place for water sports, it has everything that any beach destination has to offer with some exceptions like reverse bungee and helmet diving.
If you have time you can enroll in wind surfing and kite surfing courses and experience these highly adventurous sports at Bulabog Beach which is just 10 minutes walk from white sand beach. These two sports are however only possible in the windy season from November to April.
Below is the list of sports you may indulge in. No need to pre-book your activities as there are several service providers rowed up at the white sand beach for you to book the sport of your liking ala minute and at affordable prices.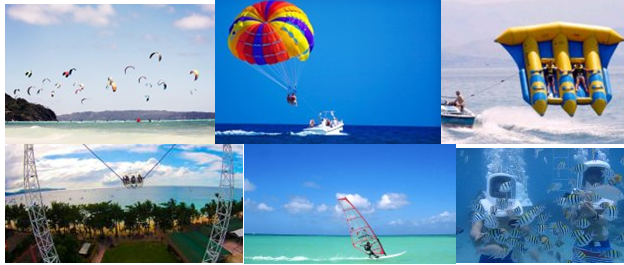 Personal recommendations: I highly recommend Eclipse Dive Center for snorkeling and diving, these guys offer classes followed by a safe diving experience with personal attention in affordable price.
There's something that may excite the ladies, the the Philippine mermaid swimming academy wherein you can fulfill your dream of becoming a mermaid. The instructor would allow you to choose the tail of your choice and take you along with her in the pool for that mermaid swimming experience.
Don't forget to pack your little dress – Nightlife at Boracay
Cocomangas at Station 1: While there are numerous options either hidden in seclusion or by the beach to bring life to your night, I particularly fell in love with the energy of Cocomangas, one of the oldest cafe and club. This place is also famous for it's 15 shots challenge. If you're still standing after you finish the shots your name will be engraved on the wall and your score will be added to the score of your country. I couldn't try more than 4 :(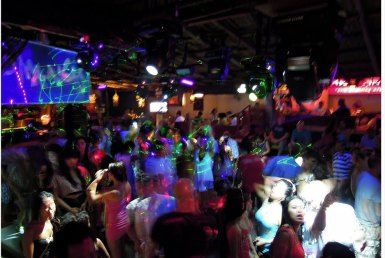 Epic at Station 2: If you staying at station at 2 just like me and don't wish to ride or walk down to other two stations just to party "Epic" is your night destination. Located just next to the D'mall this restrobar turns into a club as the night grows. Live DJ and beach front location makes the place mecca for party lovers.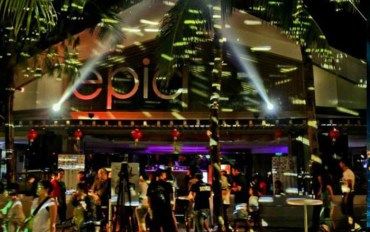 PubCrawl – "Turning strangers into friends",Boracay PubCrawl is a moving party on the beach! You get to make friends with many travelers from all parts of the world if you are part of PubCrawl. Every team would have captains who would make you do lot of activities together along with free booze.I would recommend these to people who are social and extroverts and get comfortable with people in no time. If you are these kinds then you must not miss a chance to be a part of PubCrawl when you are at Boracay. They take you to many party places with huge discounts from their partner bars. Even if you are an introvert like me enjoy the booze and stick to corners while enjoying the vibe of the exciting spaces they would take you too, that isn't a bad idea too :)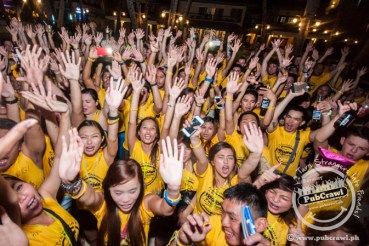 There's so much at this one destination, something for everyone! In case you are planning your next destination and if beaches are what you are inclined to, Boracay must be your top pick. Just pack a handful of swimsuits, sunscreen with high SPF, a little party dress and loads of excitement and land at this blue nirvana and say "Kamusta" to Boracay and some Filipinos.