The most perfect white-sand beaches that appear to stretch on into infinity, coconut trees to make the picture perfect postcard, crystal clear turquoise-blue water, a buzzing nightlife going well into the wee hours of the morning…Without a doubt, Boracay is one of the top beach destinations in the world!
Getting there:
After a 4 hour flight from Manila to Kalibo…terrible rain and a storm, a 3 hour drive to Caticlan jetty port, a 15 minute boat ride to Boracay and an hour long tricycle ride with 4 big bags (blame the excess baggage on the destination wedding we'd attended in Thailand), we finally found paradise. This place is unbelievable and yes no photos can do justice or describe this place. Kalibo is farther than Caticlan but has cheaper flights. The other option is to fly directly from Manila to Caticlan which is more expensive but saves you travel time.
We were lucky to visit Boracay Island before it was completely closed to tourists. Lucky for you, the island has recently reopened to public after a six-month intense clean up aimed at fixing the high levels of damage inflicted by tourists. Honestly when we visited back in end 2017 I thought they were doing an amazing job at keeping the pollution at bay given that smoking and drinking on the beach was banned completely! Unfortunately due to poor waste management and over-tourism the island needed a long-overdue break. I read that as many as 6.6 million tourists visited in 2017 despite Boracay being less than four square miles with a resident population of about 30,000.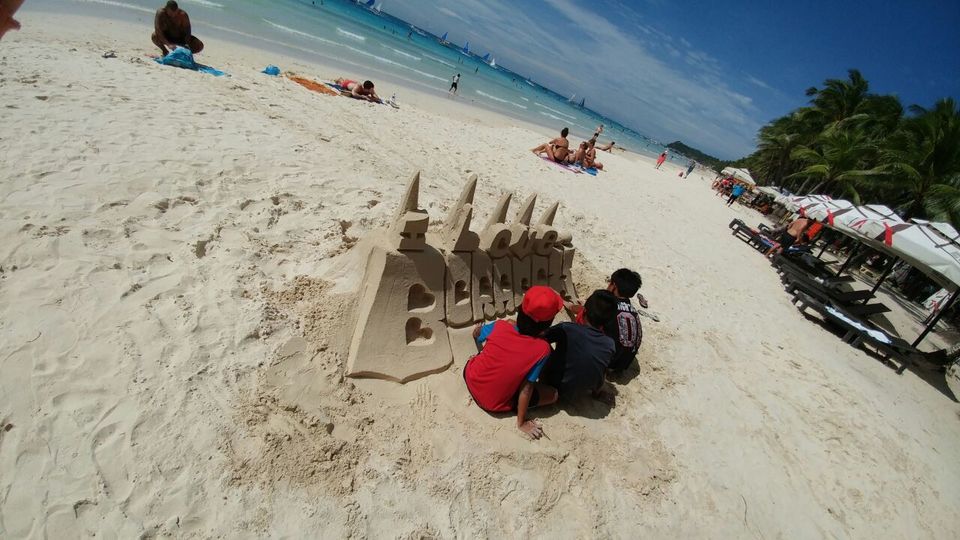 Boracay is that kind of island you go on vacations and you feel never coming back. We planned to spend 3 nights here before heading to Cebu and Palawan but couldn't resist extending this by another day. We chose to stay right in the middle of all the action right off Station 1 on White Beach. The location was just spectacular and we got an amazing deal thanks to an apartment listing on Booking.com. This was much more economical than the beachfront luxury hotels that offer the same view. The only issue being a lot of the hotels have private beach areas meant for exclusive access only to their guests. Station 2 is the mid-section of white beach and is bustling with people especially during sunsets and has a captivating nightlife. This section offers a range of water sports, bars, clubs and cafes. There's also D'mall, a place meant for shopping. Whereas, Station 3 is the perfect place laze and get your tan on. Also this station offers a range of budget hotels.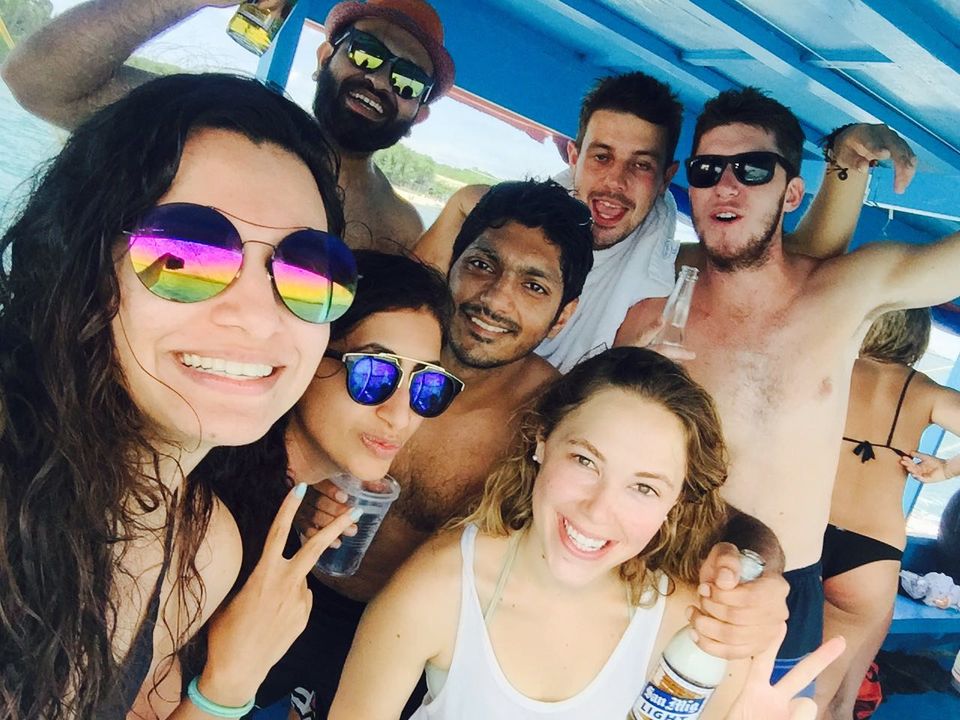 On our first day we decided to visit the Mad Monkey hostel close by to join them for a Booze Cruise! What's a booze cruise you ask? It's a crazy boat party that covers a fun itinerary of the island while you drink. It includes cliff jumping on a nearby island cliff, snorkeling, a visit to a private beach and unlimited drinks through it all!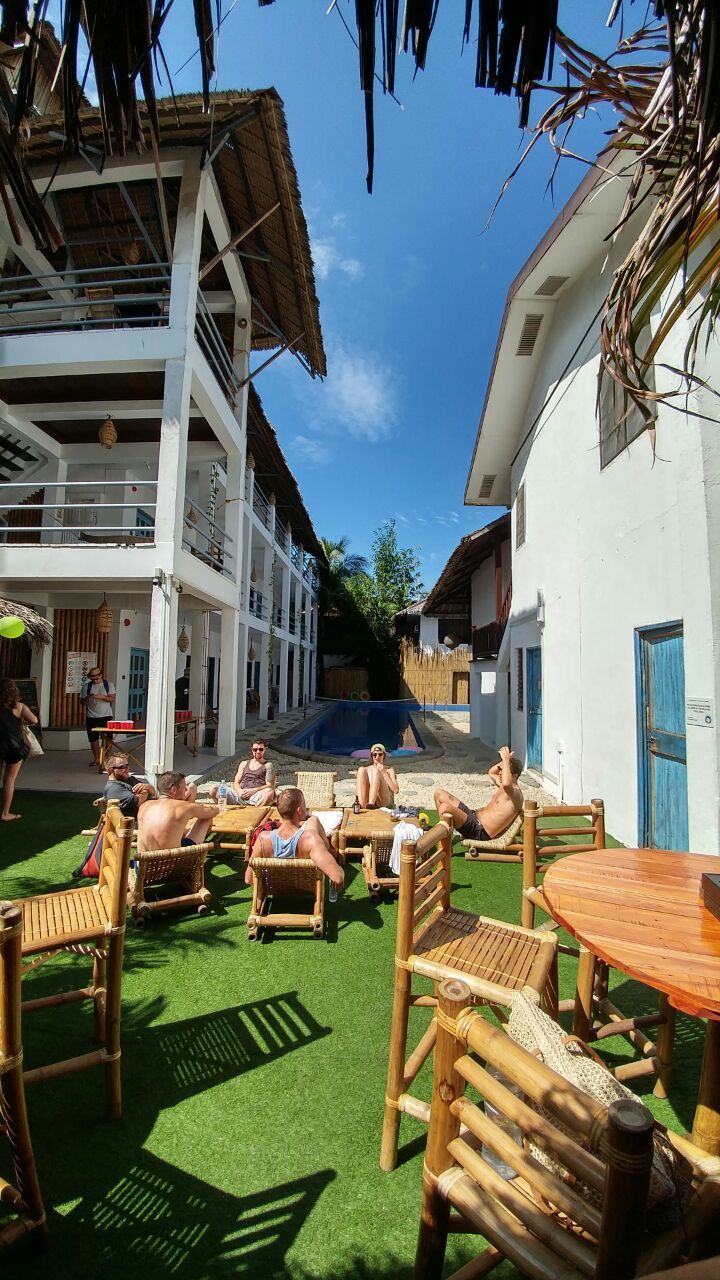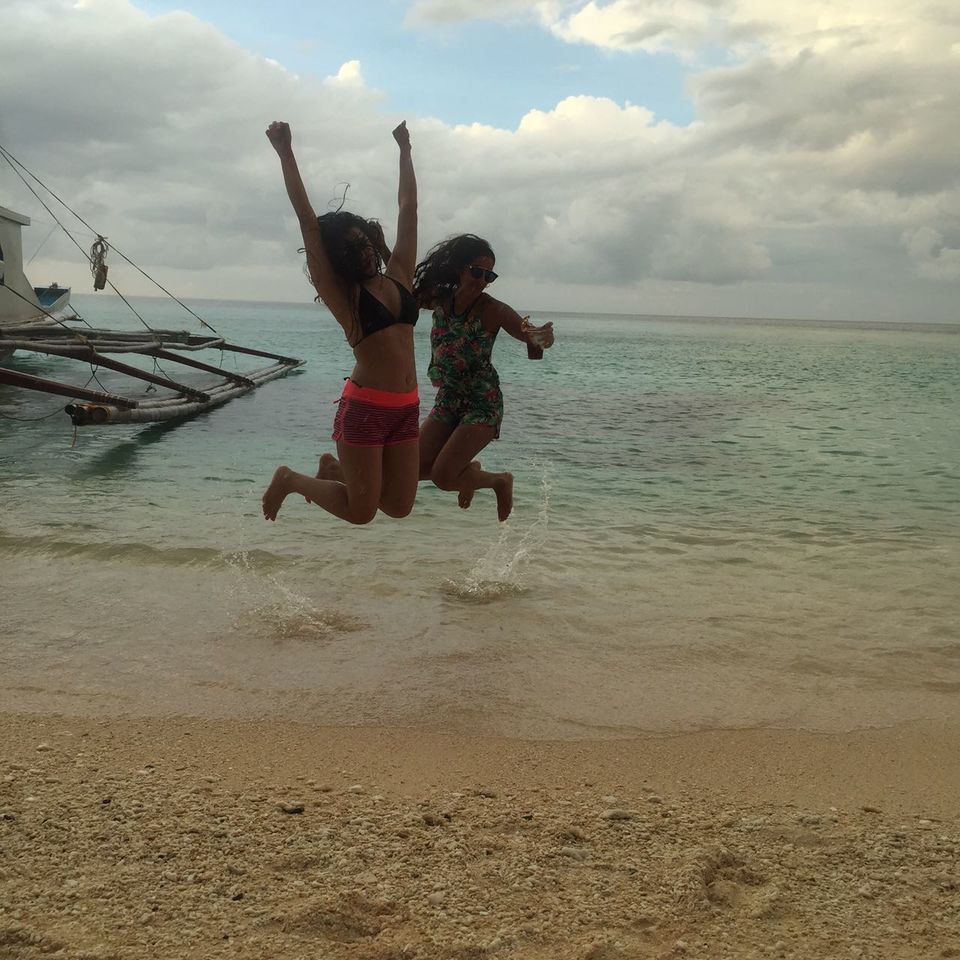 While many people chose to go to Ariel's Point, we went to Magic Island with the booze cruise. There are different heights to jump from. Starts from 15 feet, 20 feet, 27 feet and lastly 30 feet diving boards. My heart still pumps sooo fast whenever think of the time I stepped on the tip of the board. But boy what a rush it was!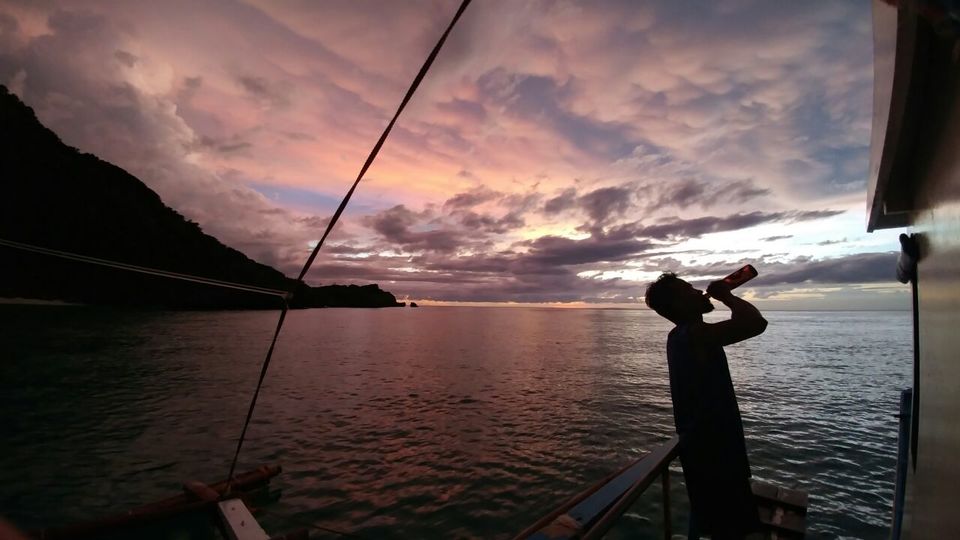 Enjoy the sunset
Boracay has one of the most spectacular sunsets I've ever seen. Every sunset offers a different, stunning view. Hues varying from orange to purple. It's nothing short of magical seeing all the sailboats heading out to sea at sunset! You have the option of even going sunset sailing on the Paraw sailboats.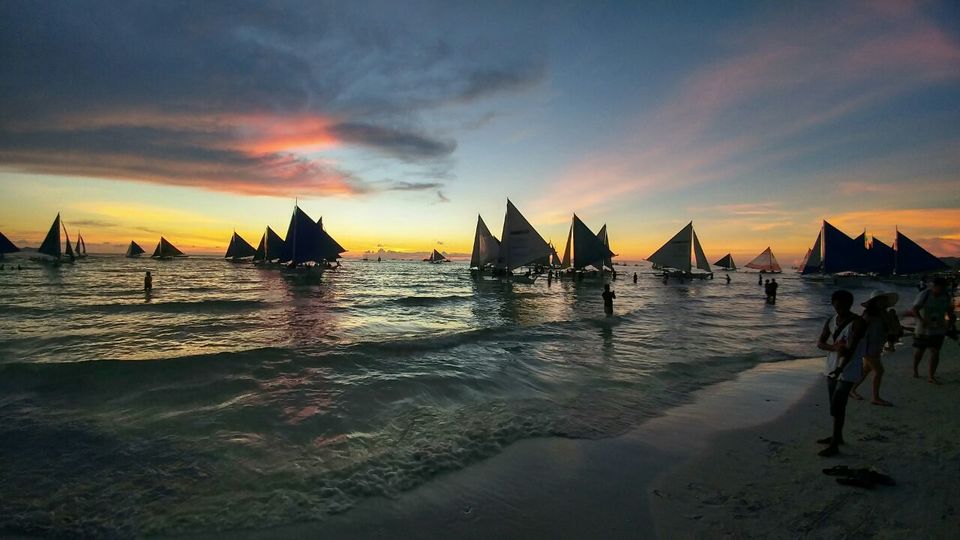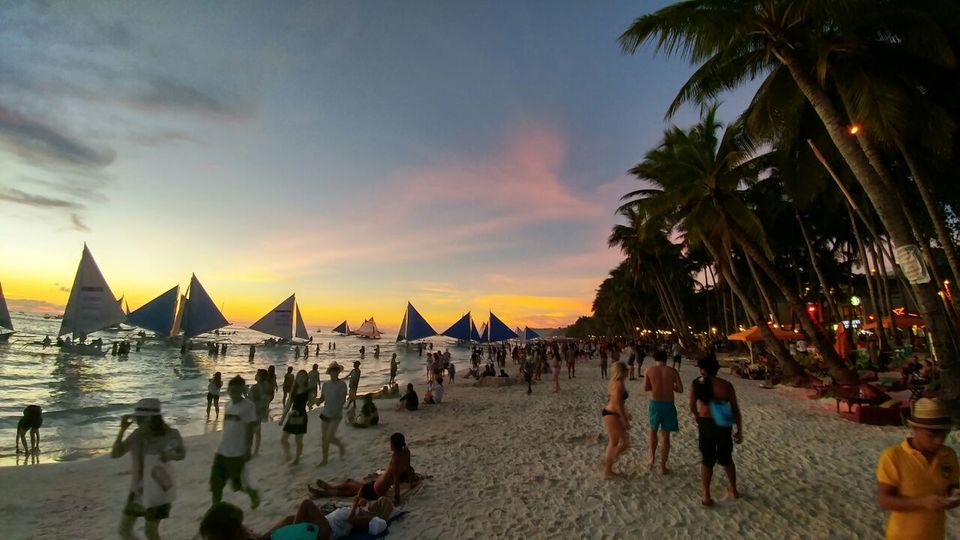 If you'd like to swim at the most beautiful (and not crowded) beach then Puka beach it is! Named after 'Puka' shells (shells of cone snails that are bead-like objects that is normally used in making beach anklets, bracelets, and necklaces) what a dreamy place it is. We were lucky to witness our first stunset here. Prior to which, we snorkeled and saw an abundance of marine life in the most spectacular snorkelling spot at Crocodile Island. If you are an adventure junkie, you can also get your fix by going kitesurfing or windsurfing on Bulabog Beach.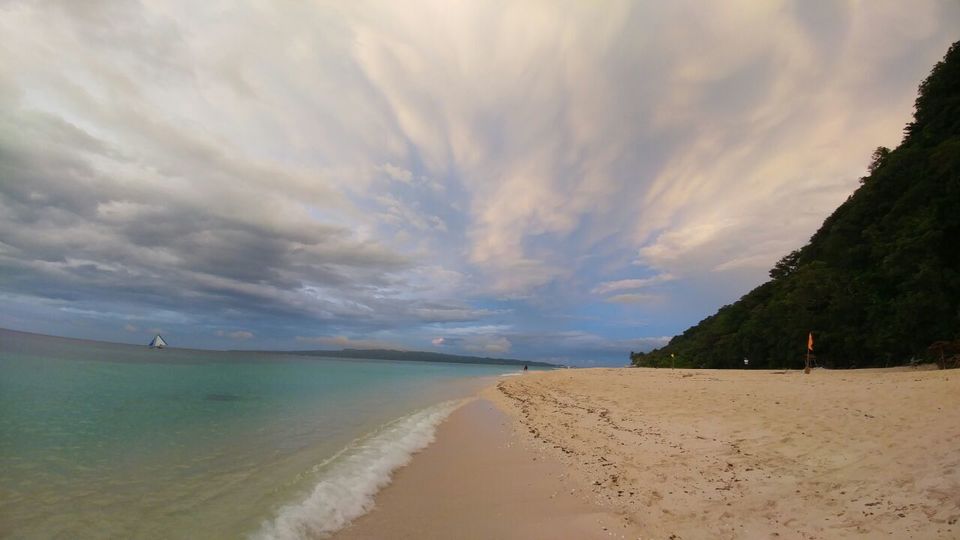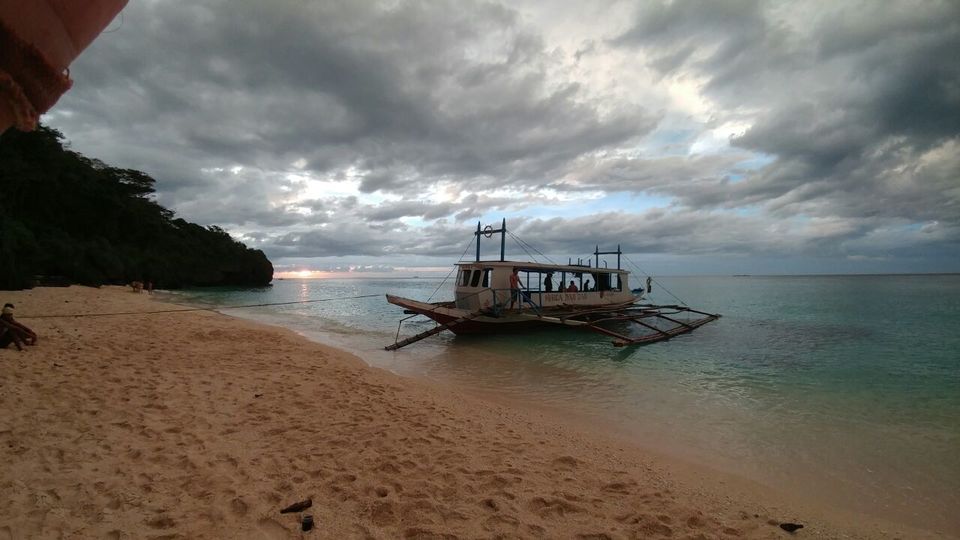 Boracay's most famous landmark, is located near the middle of Station 1. If you're willing to wade 100 meters out into the water to get to it, you can climb the steps and pay your respects to the Virgin Mary statue at the top. There is also a small viewing area that provides an interesting vantage point of White Beach from the sea.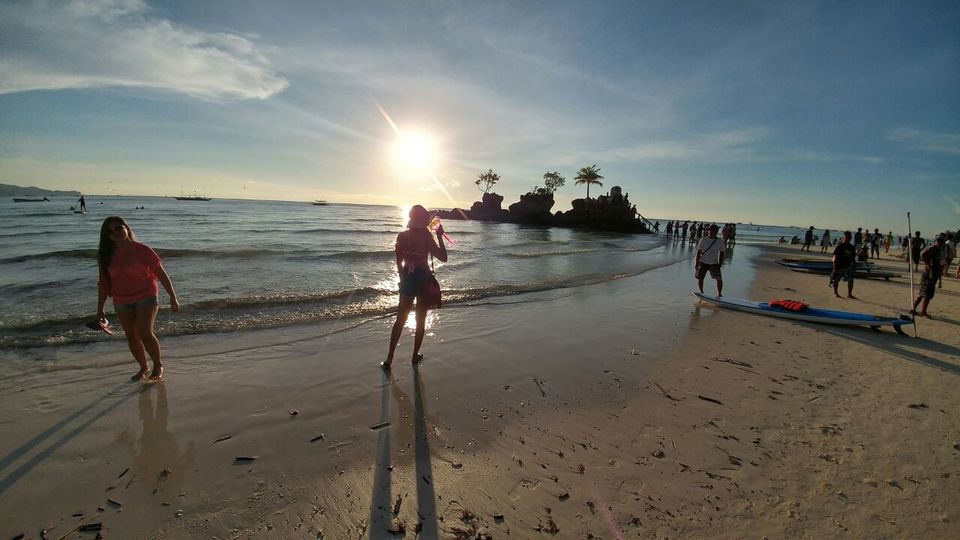 Besides the gorgeous beaches, the thing that draws most people to Boracay is its nightlife. From beachside bars with crazy shot drinking challenges to nightclubs where you can keep on dancing until the wee hours in the morning or until your legs give out (whichever comes first), Boracay's vibrant nightlife offers something for everyone.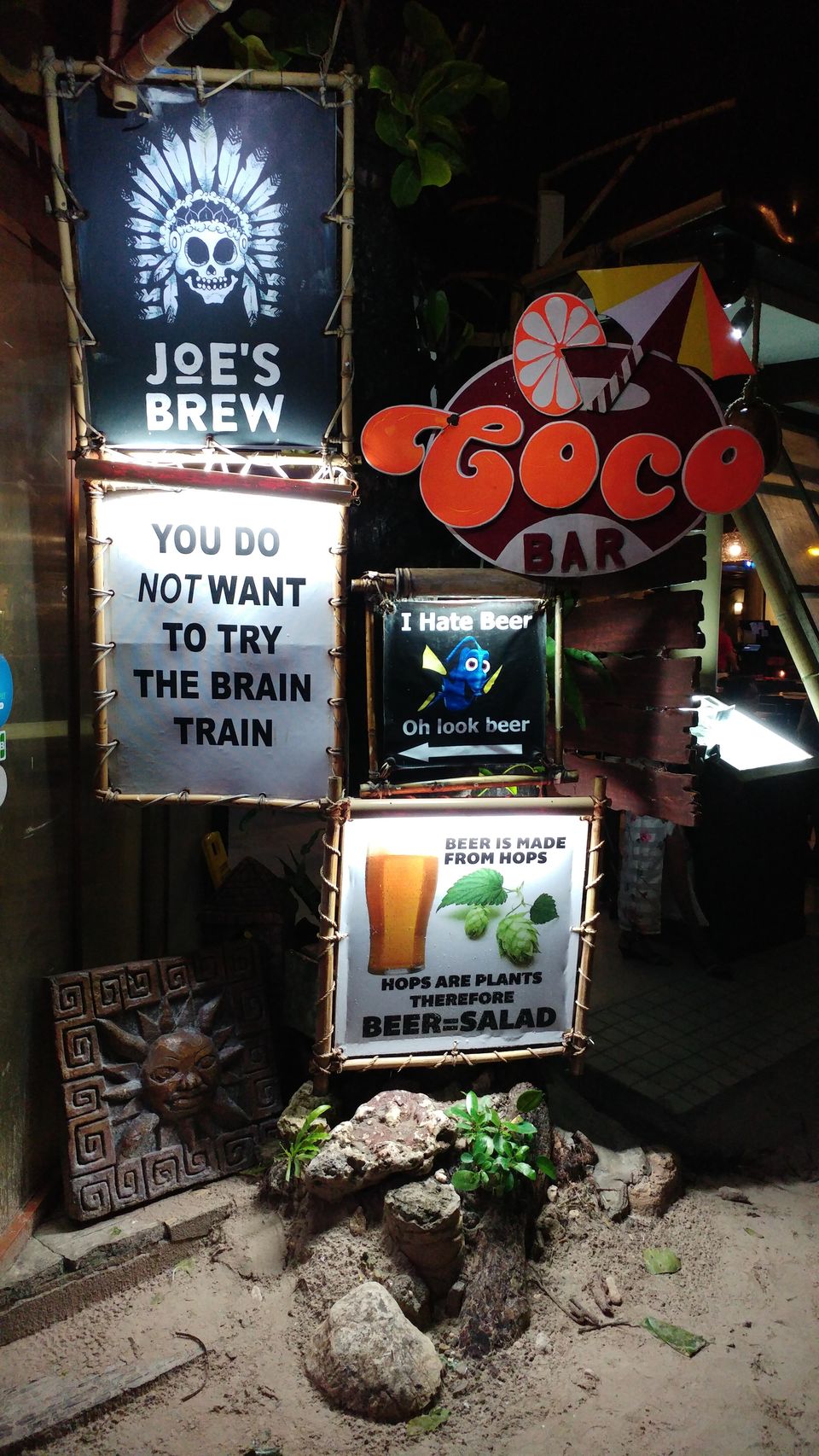 Of course there's tons of bars and clubs but when In Boracay, you NEED to take on the 15 shots and still standing challenge of Cocomangas Bar! As the name goes, you have to chug down 15 shots consecutively and if you can still manage to stand after drinking it all!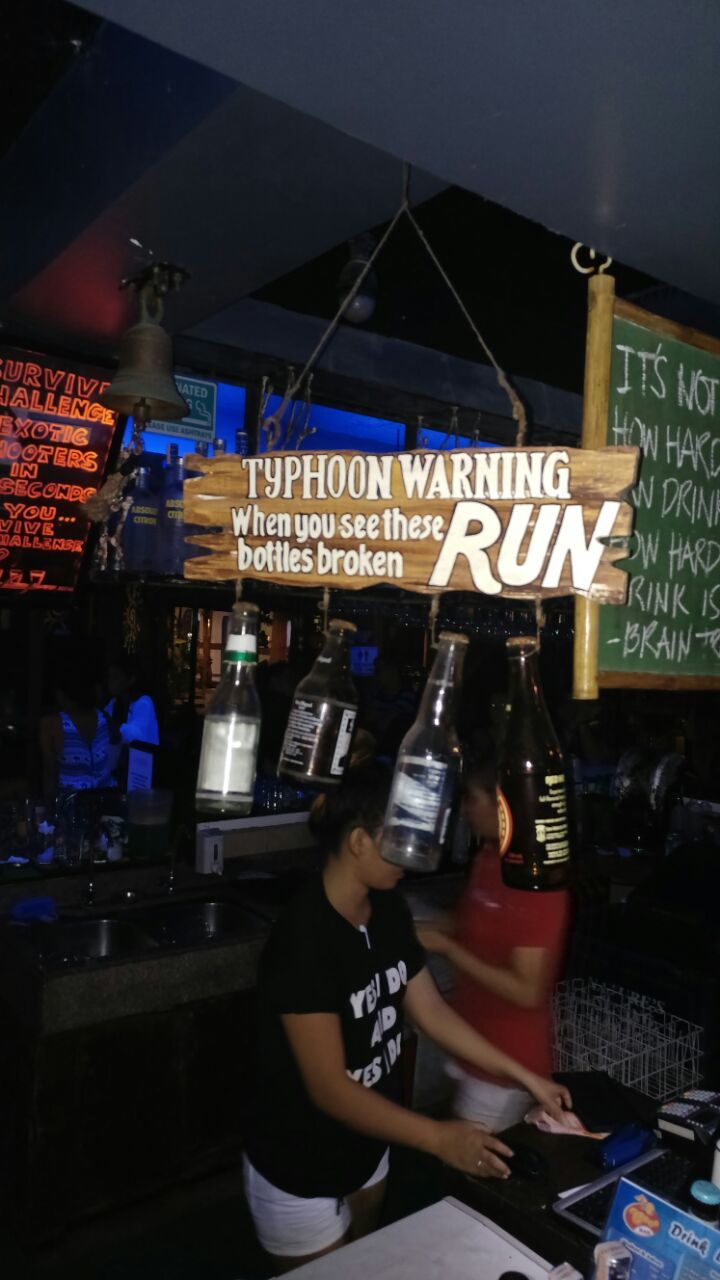 I miss watching those stunning sunsets, feeling the soft, white sand between my toes and floating away in the turquoise waters of Boracay. Truly a tropical paradise that you wish you could never leave…