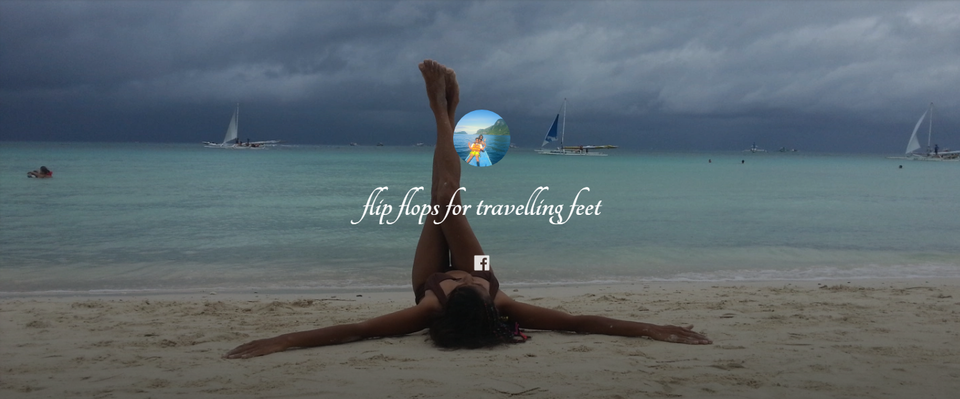 Visit https://flipflopsfortravellingfeet.wordpress.com/ to know more about backpacking in the Philippines' 7 islands. Check gallery to see pics. Enjoy :)

Reaching Boracay from Coron: Take a flight from Busuanga airport to Caticlan or Kalibo. You can choose to take one stopover flight or take two flights, one to Manila and from there to Caticlan/Kalibo. It is cheaper taking two flights via Manila than taking one stopover flight.
- Busuanga airport is 22 km (40 minutes car drive) from Bgy 1, Coron. Your hotel can book an airport shuttle for you. The shuttle charges were Php 150 per person.
- To reach Boracay you need to fly to either the airport in Caticlan or the airport in Kalibo. From there you need to reach Caticlan jetty and take a boat to Boracay. If your flight is landing at Caticlan, you can choose to take a tricycle to reach Caticlan jetty or simply walk because the distance between the two is around 700 m only. However, if your flight is landing at Kalibo then you will have to take a drive of approximately 70 km (1 hour 40 minutes) to reach Caticlan jetty.
- At Caticlan jetty, pay terminal fee (charges were Php 100), environment fee (charges were Php 75) and boat fee. The boat will take 15-20 minutes to reach Boracay. From here take a tricycle to reach your hotel. The bustling area in and around the popular D'Mall is 5 km away from the jetty in Boracay.
- For two of us it totalled to around Php 550 from Caticlan jetty to our hotel in Station 2
Where to Stay: It is better to stay in Station 2 area (White Beach), that way you can access both Station 1 and Station 3 on foot. D'Mall is also located in Station 2.
Commute: Boracay is all about the vibes. Soak in the vibrant energy of the place by roaming around on foot. You also have the option of tricycles here. If you wish to hop from one beach to another, we recommend you to rent a vehicle.
Things to do: Boracay is the party paradise of the Philippines. Every night seems like a Friday night here. White Beach in Boracay is considered to be one of the best beaches in South East Asia. It is known for its talcum soft white sand, clear water, vibrant party scenes, amazing bars, restaurants, shopping and more activities.
D'Mall is the center of all the activities here. Walk through the plaza of the mall filled with people, eateries and shopping places. On the other side it will open to the White Beach, where you can opt for any of the various activities:
- Helmet Diving/Marine Walk: Walk on the sea floor with 35 kg helmet (feels like 2 kg in water) pumped with oxygen and see colorful fishes pass by. The water here has good visibility.
- Paraw sailing at sunset: One of the must do activities in Boracay. Ride the sail boat to witness a stunning sunset. We bargained a price of Php 1550 for both paraw sailing and helmet diving for two persons.
- Get a tattoo: You will have many options to get inked here, permanent or temporary. You may contact Christian Tattoos (+63 998 181 6030), where I got 2.5*3 inch tattoo for a reasonable price of Php 2000.
- Hair braiding: Get a cool makeover with colorful braids. You will find many stylists doing hair braiding for Php 150.
- Sunrise at Bulabog beach: If it's not cloudy head out to Bulabog Beach for sunrise
- Jonah's Fruit Shake and Snack Bar: Best place to have fruit shakes, the quantity is such that it's enough for breakfast.
- Shop souvenirs: Shop keepsakes and clothes at White Beach and D'Mall
- Others:
Get a massage,
Go parasailing or fly fish ride,
Food trip in and around D'Mall,
Gerry's Grill (known for delicious grilled Chicken),
Epic pub and many other pubs around,
Watch fire dance,
Do mermaid swimming,
Join island hopping tours,
Explore beaches (Puka Shell, Ilig Iligan, Tambisaan, Crocodile, Diniwid, etc.),
Wall diving at Yapak: We did not do it for lack of time. For more information check the page Girls that Scuba. Note that there are many more diving sites in the Philippines other than the ones in aforementioned article, a simple Google search will get you to portals of dive operators.
Time of visit: November 2017